This post may contain affiliate links, which means we may receive a commission if you purchase through our links. Please
read our full disclosure here
.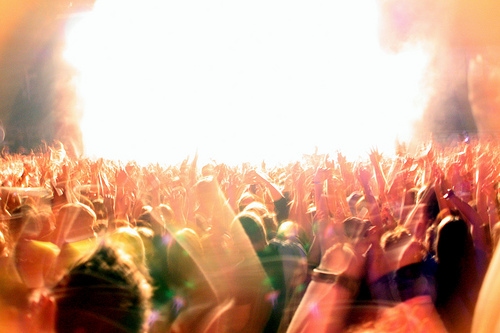 Finals may be upon us, but don't worry… that means summer is almost here! With the arrival of summer, there is only one thing on my mind: music festivals — well, and sleeping — but music festivals, nonetheless. This year, there are so many opportunities to see tons of great bands and performers. Plus, with so many festivals going on throughout the country, there's a chance to catch once-in-lifetime performances no matter where you live.
The possibilities are endless, but read on to learn more about the three summer 2013 music festivals I'm most excited for:
1. Hangout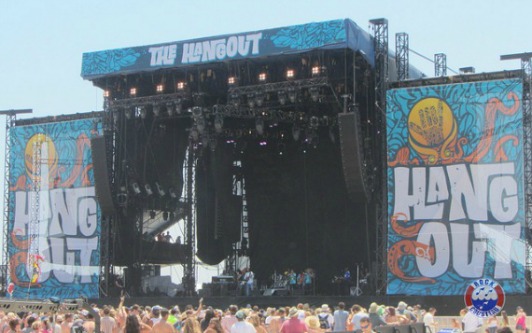 Where: Gulf Shores, AL
When: May 17th – 19th
Ticket Price: $194.35 (Buy here.)
Lineup includes: Stevie Wonder, Kings of Leon, Imagine Dragons, Ellie Goulding
Hangout is a unique festival because it takes place on the beach. This is the type of event where you can relax and "hang out" with friends on the sand. The variety of performers — from Stevie Wonder to the Yeah Yeah Yeahs — also makes it a well-rounded festival that people of all ages (and with all musical tastes) will enjoy.
If you want to experience both sand and sound, they even build stages on the beach! Each night ends with fireworks, so you can only imagine how the festival leads up to these pyrotechnics.
One note: if you attend this festival, you need to find lodging at a local hotel or campsite. They do not offer on-site camping because it's not permitted on the beach, so act quickly to not only get your tickets, but your room as well.
Also, if you're not into any of the bands preforming on a particular day, they do offer some carnival rides, like the Mega Drop and even a Ferris Wheel. To those with little siblings or children, the Hang Out has an "instrument petting zoo" where children can play in a safe and protective zone and learn how to play a couple of instruments as well!
2. Bonnaroo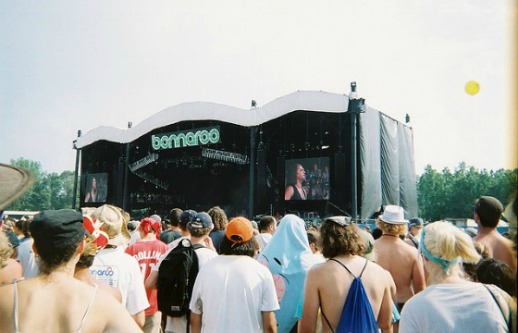 Where: Manchester, TN
When: June 13th- 15th
Ticket Price: $269.50 (Buy here.)
Lineup includes: Paul McCartney, Mumford and Sons, Passion Pit, The Lumineers
Bonnaroo is a mecca of music, with so many diverse acts – and activities – that go on at the Farm. If you aren't watching a band play, there's a comedy tent, as well as a silent disco. What is a silent disco, you ask? It's when everyone participating is given a pair of headphones, and a DJ spins while everyone dances. To an outsider, it looks like one hundred people dancing to no sound or music. To the disco-ers, it's a personal experience amongst hundreds of your friends.
As far as lodging goes, they ask that you camp out on the Farm, either in tents or RV's. Bonnaroo also has tent packages for sale, in case you — like me — have a hard time with those darn tent set-up poles.
Behind the scenes, Bonnaroo offers so much to the environment with their sustainability projects. Each ticket sold donates a dollar to the Farm so that next year they can create newer and better programs.They also offer a website to help you find people to carpool with. What an experience right? They also encourage people to volunteer, which I am proud to say that I will be doing this summer. If you are headed down to Bonnaroo, come say hi!
On another note, to tie in nicely with my last article on the best apps for college girls, Bonnaroo offers a free app for festival attendees.
3. Electric Daisy Carnival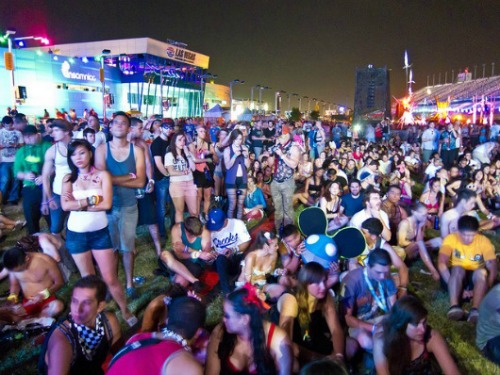 Where: Las Vegas, NV
When: June 21st- 23rd
Ticket Price: $312 (Buy here.)
Lineup includes: Tiësto, David Guetta, Armin Van Buuren, Empire of the Sun
This festival is a bit different from the rest. It is definitely more for the DJ and techno-inclined. Being set in Las Vegas, though, it will totally be a fun trip, whether you stay at the fest or go roam around the city. Large art installations, fireworks, and a light show will keep you entertained. It can almost be sensory overload.
There is no camping, but — it being Vegas — there's plenty of lodging in the area. You might even see some celebrities at the festival, due to its proximity to LA, and this festival's history of attracting the stars.
Thoughts?
Whatever your musical festival plans for this summer, just remember to stay safe, wear sunscreen, and have fun! Have you been to a music festival? Where did you go? Tell us in the comments below!