This post may contain affiliate links, which means we may receive a commission if you purchase through our links. Please
read our full disclosure here
.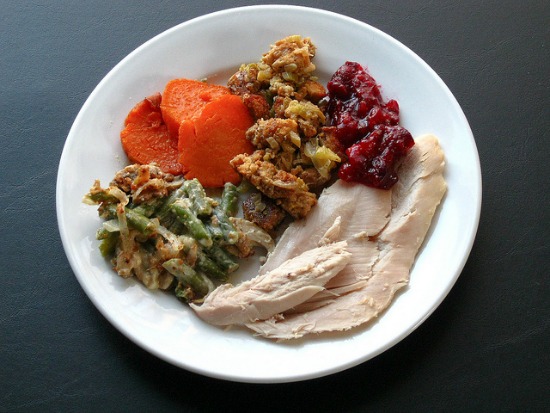 As an American who has been studying abroad for three years now, I have missed a few Thanksgivings at home. Of course, England doesn't celebrate the holiday, so it's hard not to get homesick during this time of year.
I've had a lot of fun making dinner for friends in the past (and introducing them to all my Thanksgiving traditions!), but it's pretty hard to roast a turkey in a dorm! So, if you're in England over the Thanksgiving holiday, head to London (where the largest number of American expats are) and book yourself a table at one of these five restaurants to get your fill of turkey and all the trimmings:
1. The Blues Kitchen, Camden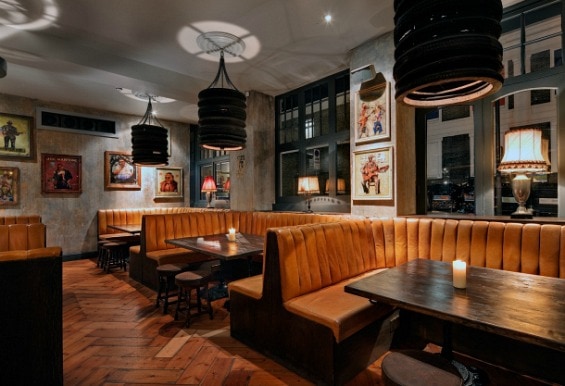 Photo Courtesy of The Blues Kitchen
Dinner price: £16 (about $26)
The Blues Kitchen, located in North London, is a bar and restaurant famous for its burgers, BBQ, and live music nights.
This year, it will host a Thanksgiving Day bash that includes a dinner of roast turkey, roast potatoes, cornbread, cranberry sauce, steamed greens, mac 'n' cheese, corn on the cob, and pumpkin pie, followed by a live music set and DJ until 1 a.m. (that is, if you don't take a turkey nap after dinner!). Make sure you book ahead if you want to get in on the Thanksgiving action!
2. Planet Hollywood, Piccadilly Circus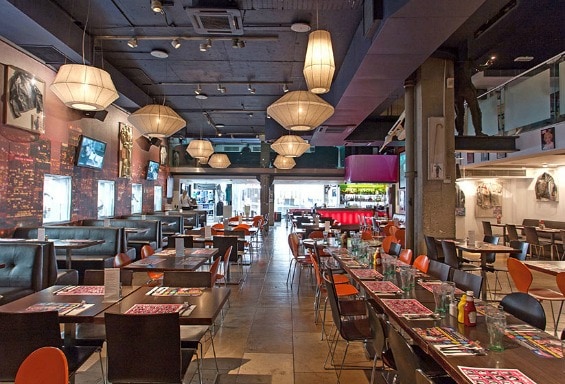 Photo Courtesy of Planet Hollywood
Dinner price: £19.95 (about $32)
Okay, so there's a Planet Hollywood in nearly every major city, but the London outpost is serving up an inexpensive traditional menu on the 28th, and its cheesy, tourist-y Thanksgiving Day events are sure to get you into a patriotic mood.
Dinner includes three courses: an appetizer of pumpkin soup, a main course with roast turkey, sage and onion stuffing, mashed potatoes, glazed parsnips, buttered carrots, and gravy, as well as an apple crumble for dessert.
3. Bodean's (Locations in Soho, Clapham, Fulham, and Tower Hill)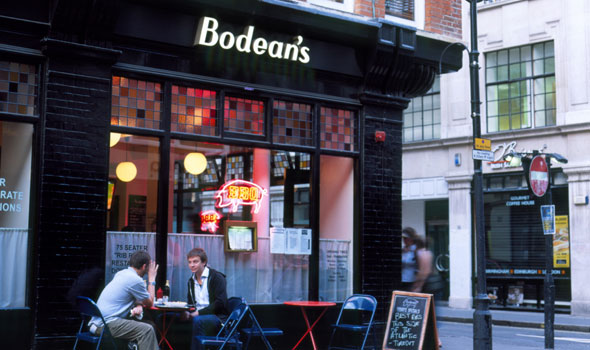 Photo Courtesy of Bodean's
Dinner price: £22.95 (about $37)
Bodean's boasts itself as London's first BBQ smokehouse, and this year, it's not disappointing with its southern-themed Thanksgiving Day lunch menu.
You'll want to book ahead if you have a craving for Bodean's three course offering, which includes a choice of clam chowder, a quesadilla, or a salad to start, plus a sharing platter of turkey and ham with a side of mashed potatoes, cornbread stuffing and grilled vegetables. Their Thanksgiving meal is rounded off with your pick of key lime or pumpkin pie for dessert.
4. The Breakfast Club (Locations in Battersea Rise, Soho, Islington, Hoxton, and Spitalfields)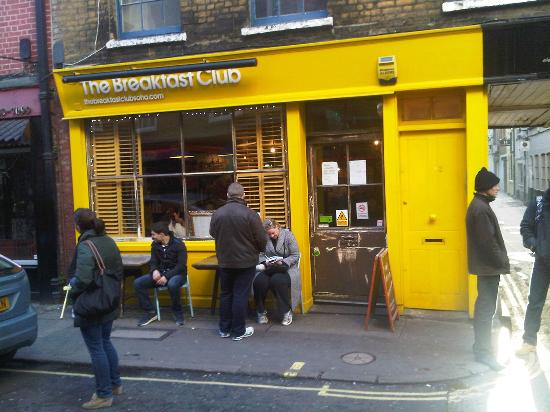 Photo Courtesy of TripAdvisor
Dinner price: £25 (about $40)
One of Hoxton's hotspots, The Breakfast Club is totally worth the hype! Be prepared for long lines (so you may want to book ahead), but it'll be worth it for their Thanksgiving Day feast.
The menu includes roast turkey, sweetcorn and bacon fritters, macaroni and cheese, as well as pecan pie or apple cobbler. If you've got some spare cash, be sure to wash it down with the hot apple cider they'll be serving up!
5. Big Easy, Chelsea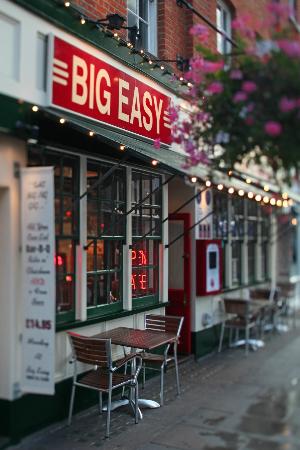 Photo Courtesy of TripAdvisor
Dinner price: £29.50 (about $47)
The New Orleans-themed crab shack and rib house known as Big Easy is pulling inspiration from across the USA for its Thanksgiving dinner this year.
The three course menu includes either a lobster and butternut squash soup or a Caesar salad for starters. The main course consists of an herb-roasted turkey with bacon and leeks, macaroni and cheese, and pecan-topped mashed potatoes, while dessert is a choice of triple-layer red velvet cake or pumpkin pie.
What do you think?
If you're studying abroad, do you have plans to eat Thanksgiving dinner this year? Former study abroad students, how did you celebrate the holiday? Would you try any of these menus for Thanksgiving Day? Where will you be spending the holiday? Let us know what you think in the comments below!