This post may contain affiliate links, which means we may receive a commission if you purchase through our links. Please
read our full disclosure here
.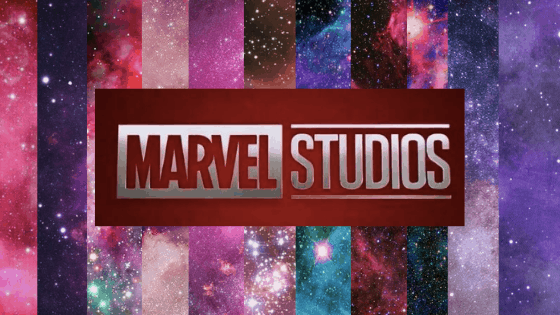 Just over ten years ago, Marvel Studios began their mission to create one of the longest and most popular film sagas to ever exist. The Avengers journey started back in 2008 with Iron Man and is about to come to an end with the much-anticipated Avengers: Endgame.
Now, though there's a lot we could write about the epic film saga, we wanted to take a minute to appreciate the major women of the MCU. These women are iconic, inspirational, and, frankly, badass.
In this post we will be looking at all of the key women in the MCU and the life lessons they've taught of us.
The Life Lessons We've Learned from the MCU Women:

Pepper Potts: Be the boss of your own life.
Pepper might not have superpowers or be a skilled assassin, but she is an amazing businesswoman. She starts off as Tony Stark's trusted assistant and eventually becomes the CEO of Stark industries. She's an inspiring figure because she truly runs the show at Stark Industries, even if she is not its figurehead.
Black Widow/Natasha Romanova: You can't change your past, but you can change your future.
Black Widow grew up being trained as a killer and made some terrible choices in the years that followed. But she's a lesson in reinventing oneself She refuses to let her harsh upbringing or past mistakes define who she is. Despite spending half her life as a villain, Black Widow chooses a future where she can be a hero.
Agent Peggy Carter: Know your value, even if others don't.
Though Agent Carter has only made a few appearances in the films, she has made a lasting impact. She is a character who naturally demands respect from characters around her, simply because she respects herself.
Even when people try to bring her down for being a woman, she never lets it bother her because she knows her own value and doesn't need anyone else's approval.
Gamora: Everyone has good within them.
Gamora is similar to Black Widow in that they both have troubling pasts that they have overcome.
But what Gamora's character teaches us is the true nature of good and evil. She shows that we are all good and — more importantly — we can bring the good out from one another. Even when she feels she is someone who cannot be redeemed, she still works to find the good within herself.

Nebula: You are your own person.
For so long Nebula was simply a a weapon for her father, Thanos, to use like a toy. She finally comes into her own in the films and decides she no longer wants to be her father's weapon.
Nebula is an inspiring figure because she bounces back from a horrific back story and finds her own sense of self. Sometimes it can take a while to figure out what you truly want in life, but that doesn't matter so long as you find it.
Scarlet Witch/Wanda Maximoff: Don't apologize for who you are.
When Scarlet Witch joins the Avengers she is told to hide her powers as they are way too powerful to be controlled. But, she decides she will not change who she is just because people fear her.
Instead of toning herself down for other people's comfort, Scarlet Witch embraces her powers fully, and has become one of the most powerful characters in the franchise.
Valkyrie: Your trauma doesn't have to define you.
Valkyrie had an impactful appearance in the third Thor film. She was a drunk, sarcastic, former warrior who suffered from a traumatic event. But once she comes to terms with what happened, she lets go and allows herself to start feeling better. She also embarks on an adventure to find the closure she needs.
Wasp/Hope Van Dyne: Family is worth fighting for.
Though Wasp has an estranged relationship with her father, she never leaves him hanging when he is truly in trouble. Her family means more to her than anything, even if they make questionable decisions, and she is willing to sacrifice herself to keep them safe.

Okoye: Stay loyal to those you believe in.
In Black Panther, Okoye is a fierce and loyal warrior who serves T'Challa (Black Panther). When things start to go astray and there is a leadership change, she opts to stick by the man she believes in, which turns out to be a wise choice.
Shuri: Be proud of your intelligence.
Shuri is one of the youngest and most intelligent characters in the MCU. She likes to share her intelligence with others and loves using her smarts to create amazing weapons and technology for her friends and family to use. She fully embraces her intelligence — and doesn't apologize for it. Shuri never lets anyone undermine her. She's confident in what she knows and what she can do.
Nakia: We must help each other to build a better world.
Nakia is very much against the idea of Wakanda isolating itself from the world. She believes that the people of Wakanda should emerge to share their technology and wisdom with the world, so that they can make allies. And most importantly, so that they can make the world a better place.
Nakia isn't wrong. While hiding away can keep you safe, it's by joining together that we can reach our full potential in this world.
Captain Marvel: Always get back up, no matter how many times you are knocked down.
The newest superhero to the MCU, Captain Marvel has taught us one of the most important lessons everyone must learn. (It's especially relevant to college women!) The lesson is: It doesn't matter if you fail, what matters is that you get back up again.
Captain Marvel is knocked down many, many times throughout her film, but she never lets that stop her from achieving her goals.
What other lessons have you learned from these *marvel*ous women?
Endgame is just around the corner and we can't wait to see what the final chapter in the epic franchise has in store for us!
What did you learn from the women of the MCU? Which lessons stick out to you? Tell us what you think by leaving a comment below.