This post may contain affiliate links, which means we may receive a commission if you purchase through our links. Please
read our full disclosure here
.
Editor's Note: This is part six of Caitlyn's ongoing series about her day-to-day experiences attending fashion school at FIDM in Los Angeles. The purpose of this series is shed some light on what fashion school is REALLY like – it's a lot different from what you saw on The Hills!
In case you missed the earlier entries, get caught up by reading Diary of a Fashion School Student: Introduction, Diary of a Fashion School Student: Majors and Schoolwork, Diary of a Fashion School Student: Housing and Having a Dog at College, Diary of a Fashion School Student: Ten Awesome Perks of Attending FIDM, and Diary of a Fashion School Student: Classroom Attire.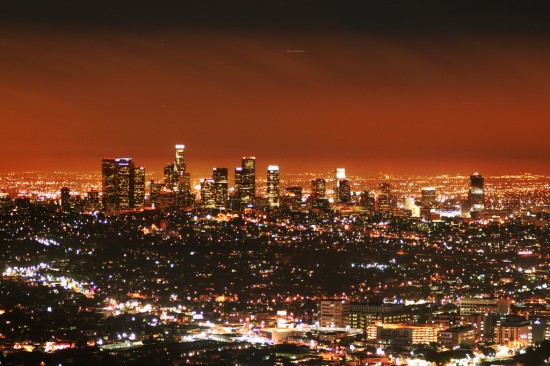 Over the past few weeks, I've been writing about my life attending FIDM in Los Angeles, and have received so many wonderful comments from you all! You've also asked me quite a few questions, many of which center around about what it's like to live in LA. Since I have so much info to share on the subject, I thought LA life deserved its own post!
Below is my personal "Guide to Living in LA", from a college girl's perspective. I'll debunk the rumors you may have heard about LA, share my tips for navigating the city, tell you some of my favorite spots, and answer your specific questions. I hope you guys find it helpful and informative!
About the City:
Los Angeles, in essence, is a collection of neighborhoods. From the little beach towns like Hermosa, Huntington and Manhattan Beach to the city of Beverly Hills, to the pleasant neighborhoods of Culver City and Pasadena, everyone can find their niche. The key is to visit all of the areas and explore as much as possible! I live in downtown, close to school. Although I love the bustling atmosphere and great food, I'll be moving elsewhere once I'm through with school.
Now let me just debunk a rumor I hear all the time: for most of us, LA life isn't like it appears on TV shows. Sure, there are the party-driven rich kids that lay out all day, but my life is not filled with loud clubs and shopping at expensive stores. Of course, there are some things that make life "so-very-LA": the occasional rooftop party, going to the beach in late fall, and incredible healthy restaurants everywhere you turn. But to be blunt with you, my life is too busy to be as drama-filled as Heidi Montag's!
A few rumors you've heard about LA are true: For one thing, the weather is fabulous year-round. No one has been lying to you about that. And the town itself is also gorgeous.
Getting Around in LA:
If you're moving to LA, I highly recommend living within walking distance of either work or school. As you have probably heard, traffic is terrible. It is best to learn the times to avoid driving anywhere. There are also areas of town that you will quickly learn to avoid if possible due to congestion, like Hollywood and West Hollywood.
I've lived in LA for nine months, but I already know my way around exceptionally well. When I first moved here, I started going to a different Target or Trader Joe's every time I needed to go to one, which sent me all over town. This way, I found new restaurants and shops and learned the layout of the town much more quickly. Although I have a car navigation system that comes in quite handy, being able to turn it off and know where I'm going is a delightfully rewarding feeling.
Also, if you don't have a car, don't fret! Although Los Angeles has a reputation for being totally spread out, owning a car actually isn't a necessity. The Los Angeles metro area has an excellent bus system that many of my friends use.

Shopping in the City:
The Grove is my go-to shopping center. It's not too far from downtown and has a great mix of stores. Anthropologie, Nordstrom, Zara, Forever 21 and Barney's Co-Op all have storefronts in this beautiful open-air market. Attached is one of the best everyday farmer's markets in Los Angeles, so you can get your produce after a fabulous day of shopping!
My new favorite shopping area, Santa Monica Place (pictured above-left)just opened this past summer, at the end of The Promenade, which has been there for ages. Santa Monica Place itself has all of the brand new prototypes for stores like Nordstrom, Bloomingdale's, Tiffany & Co. and Betsey Johnson. Everything is brand new and absolutely gorgeous – you'll love it!
Rodeo Drive, as all of you know, is the high-end Beverly Hills glamour shopping street. I've only been there once and golly, it about did me in for good. I will say that it is incredibly extravagant, fabulous and, unfortunately, way out of the average college girl's budget.
The beauty of Los Angeles is its multitude of little shopping neighborhoods, and streets where boutiques tend to congregate. La Brea, West Third, Silver Lake and Larchmont Village all have non-touristy boutiques perfect for spending an afternoon perusing the vintage shops.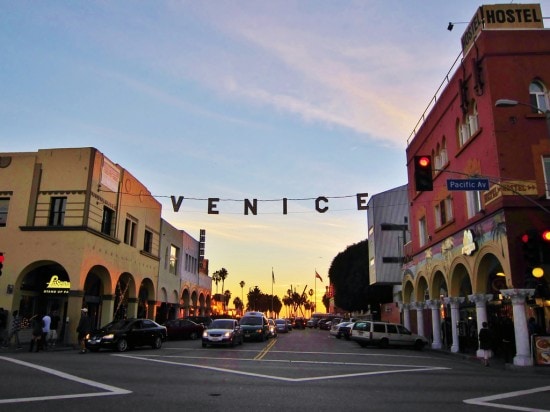 Key Places to Visit if You're in LA:
People always ask me about the best things to do if you've visiting LA – I'm not huge on the touristy stuff, but here are a few recommendations:
Even though it's a bit of a tourist trap, make sure you visit the Hollywood area at least once. Although traffic is horrendous and it takes ages to get around, you have to be able to say you've seen the walk of fame. I recommend going on a Sunday morning when the Hollywood Farmer's Market is in full swing.
Sunset Strip is another very LA sight to see. Every time I drive by, I get a rush of excitement that I'm truly living in the City of Angels! Check out a show at the Roxy, Trouboudor (actually one street over) or Whiskey A-Go-Go for a true Los Angelean experience.
Griffith Observatory is an absolute blast! Who knew looking at the stars could be so much fun? If you're looking for an evening activity, I guarantee you'll enjoy it.
Another place to enjoy an afternoon is Venice Beach. Venice is always buzzing with people, culture and shopping.
LA Living Tips for Girls on a College Budget:
It's true that Los Angeles is a pretty expensive city, however it's absolutely possible to survive here on a college student budget. Here are a few of my tips for living the LA life without spending a fortune:
Go hiking at Griffith Park, Will Roger's Park or Runyon Canyon (especially since it's an off-leash dog hike). Most trails have gorgeous views of the city from the hills and are a wonderful workout. At Runyon Canyon, they offer free yoga 5 days a week!
On a similar note, don't settle for a gym membership just anywhere. There are SO many gyms in the LA area, and to compete, most gyms offer a free first-time class for whatever activity you want to try. I've been trying kickboxing and yoga all around the city and haven't paid a dime yet because I haven't found the perfect place.
You probably haven't heard of the Los Angeles County Museum of Art, but they have quite an incredible collection. Student discounts make tickets relatively cheap and being a member is even better. All the LA museums, The Getty and Museum of Contemporary Art included, offer great rates for students and make for the perfect Saturday activity.
Sign up for Groupon, LivingSocial, Lifebooker and all the other local coupon websites. (Many of the online sample sale sites also have LA-centric sales on things like gym memberships and salon visits!) Not only does this practice help me save loads on haircuts and beauty treatments, it also forces me to go find new places!
Farmer's markets and flea markets will be your best friend. If you're looking to doll up your place or get organic food, I suggest starting at your local market. Personally, I recommend the Farmer's Market at the Grove, Santa Monica farmer's market, and the Melrose Trading Post flea market.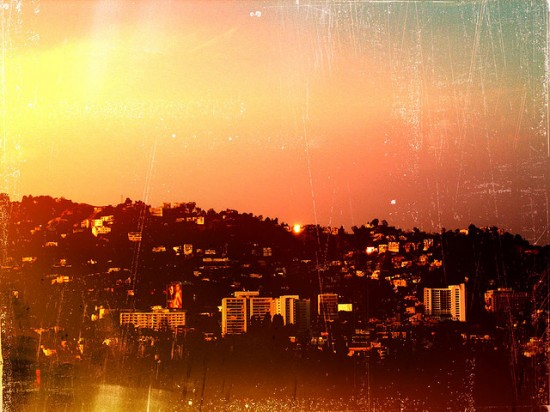 Bonus: Question & Answers:
As I said before, the idea for a college girl guide to LA came from a bunch of reader questions from previous articles. Here are some of the excellent questions you submitted, as well as my answers.
How do you balance school work/internships with still having a relationship with friends and/or people back home?
It can be hard, but it all boils down to simple time management. I write for two websites, do social media for an author and blog on top of school so at times it can be stressful. But I would not be involved in so many things if I was unable to handle all of them.
Every day, I always set aside "me time", as well as time for chatting with my friends and family back home. Facebook and twitter are awesome outlets for this because it's easy to communicate for both work-related and personal business. Life gets crazy sometimes but it is possible to handle it all, I can promise you that!
Since you are in the fashion scene, what's the dating like in Los Angeles?
I love this question! I will be honest with you: At FIDM, the dating scene is completely non-existent. This can be totally frustrating. But I knew going into this school that most likely I would not meet many men. It's doable, but tough – you just have to get outside FIDM!
What are your friends like? Are they as fabulous as you?
Yes, yes they are. When I first arrived in Los Angeles, I was concerned I would have a Lauren-Stephanie-Heidi-Audrina from The Hills situation with friends. But I soon realized that at fashion school, we all share a comment interest, which makes it easier to talk to people and make friends. The FIDM population is incredibly diverse but I have found a good number of friends here.
Of course, there are mean girls here, just like there will be at any school, but going to a specialized institution has made it easier than I expected to meet the nice ones.
Specifically, where are your favorite places to hang out in Los Angeles?
You can find me grocery shopping (I LOVE cooking and baking now that I'm in college!) at Trader Joe's, the Santa Monica farmer's market, and Whole Foods. I also love eating at Pitfire Pizza, Toi Thai, Pinkberry, the Veggie Grill and little Indian and Greek food places. My favorite vintage store is Polka Dots & Moonbeams or Jet Rag. My favorite place to see movies is the Arclight theater on Sunset where you can choose your seats online. I take my dog, Sam, to Laurel Canyon Dog Park and Pasadena's dog park weekly. Hermosa Beach is my favorite little laid-back, non-touristy beach town with the most amazing mix of restaurants, shops and coffee joints. I also love to catch local bands at the Roxy, but once saw a Dita von Teese show there!
What else do you want to know?
Do you have any other questions about living the Los Angeles life? Any comments or ideas for future articles? Have you ever been to Los Angeles? If so, where were you favorite places to go? Leave a comment and tell me!