This post may contain affiliate links, which means we may receive a commission if you purchase through our links. Please
read our full disclosure here
.
College students are notoriously busy — along with classes, many of us juggle internships, jobs, volunteering, and other various activities. And, as you know, our busy schedules get even more hectic at the end of the semester. Recently, due to finals week, my friends and I have been running around like crazy, from early in the morning to late at night.
In order to make the most of these busy end-of-semester days, it's crucial to be well-prepared so that no extra complications will interrupt your already hectic schedule. Below, I will show you the 5 steps to surviving a busy day when you are forced to be away from your room all day.
1. Prepare the Night Before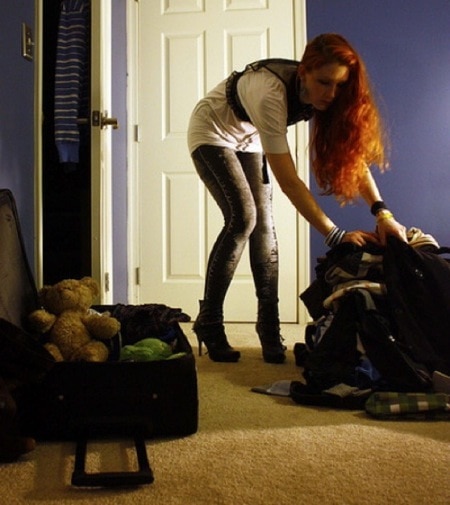 Many people suggest planning your outfit the night before to help save time in the morning. While this may work for some people, I always seem to change my mind the next morning. To combat my indecisiveness and save a little bit of time, I normally think about a few potential outfits that I can wear the next day.
Once you have a few different outfit ideas, double check to make sure none of the things you were planning on wearing are in the hamper. Even if you don't have an exact outfit picked out, narrowing down your choices can help you tremendously in the morning.
But an outfit is not the only thing you need to plan for the night before. Probably the best way to save time in the morning and ensure that you are prepared for your busy day ahead is to pack a large tote bag that can carry everything you need for your day. See below for the essentials you should pack to keep you going.
2. Find the Perfect Tote Bag
When you're faced with a busy day, you're going to need a large tote bag in order to bring everything you need. Make sure it is roomy enough to hold everything, but also make sure that it's comfortable enough to tote around all day – a lightweight bag will go easy on your shoulders.
Also, make sure there is nothing on the bag that could get in your way, such as a decoration that could scratch your arm, or metal details that could get hot and burn you. (I'm speaking from experience on that one — ouch!) Here are some cute and functional totes that I found: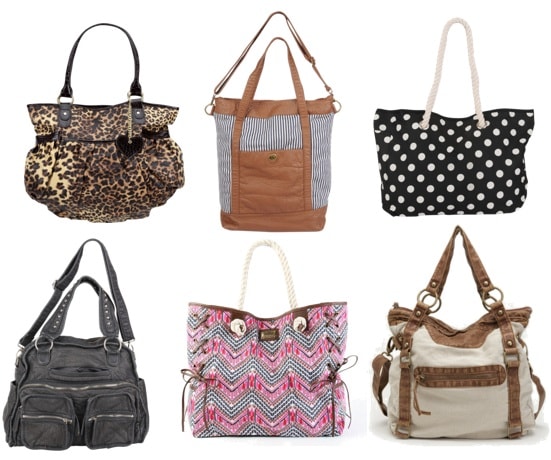 Product Information: Top: 1, 2, 3 Bottom: 4, 5, 6
3. Bring a Reusable Water Bottle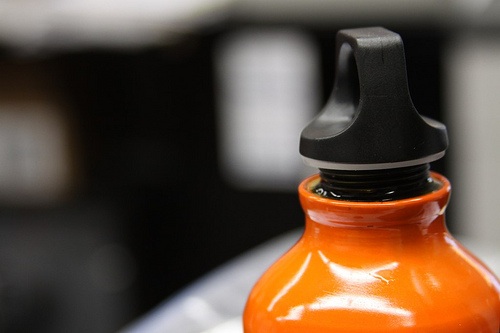 Especially on a day where you're running from place to place, it is essential that you keep yourself hydrated. So make sure to pack a reusable water bottle so that you can do that.
While some people find plastic disposable water bottles to be easy, they may not realize how wasteful plastic water bottles really are, even when you recycle them. Investing in a reusable water bottle will save you money in the long run, while helping the environment. Click the link above to see some of my favorite reusable water bottles.
4. Dress Comfortably
When you have a day planned with events from early in the morning until late at night, you are bound to experience a wide range of temperatures throughout the day. From my own experience, the best way to dress for days like these is to wear lots of comfortable layers. Below is an example of something I would typically wear for these kinds of days.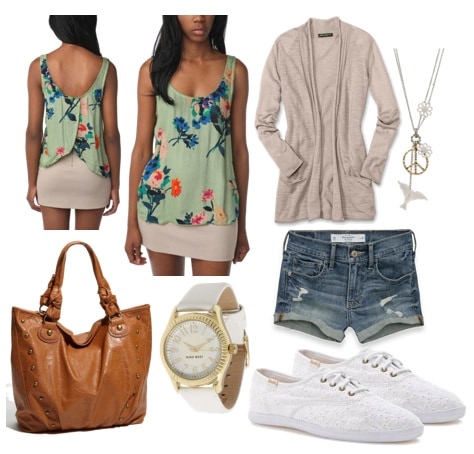 Product Information: Top, Cardigan, Necklace, Shorts, Shoes, Watch, Bag
On days when I'll be away from my room all day, I typically like to wear a pair of denim shorts, a cute but functional pair of tennis shoes, and a tank top. This one above has an interesting back, which I love! Also, I always make sure to bring a light cardigan in case it gets chilly in the morning or later at night. If it's still cool where you live, a pair of pants can easily be swapped for the shorts to give you a little more warmth, too.
For accessories, a watch like the one above will help make sure you are on time for each of your activities. And add a cute necklace for a hint of sparkle. Finally, make sure you have a large tote to store away all the things you'll need for the day.
5. Pack Food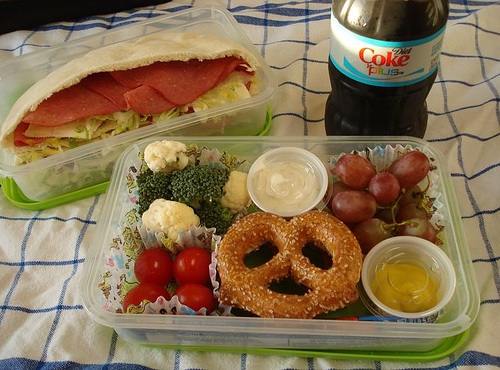 When you're running around from place to place, you are bound to get hungry. But many times it can be difficult to find time to eat, so bringing food along with you will help keep you energized throughout the day.
Depending on your plans, you can pack an entire lunch to go or you can just bring a few snacks. Either way, it's best that you have at least something to snack on in case you get hungry. Plus, bringing food will help you avoid running into the closest convenience store to grab an overpriced, individually packaged snack. Lastly, make sure to pack your snacks the night before to save time in the morning.
What do you think?
Was this packing list helpful? Do you have any other essentials that you bring along on your busy days? Do you like the outfit? Which bag is your favorite? Please leave a comment and let me know what you think!