This post may contain affiliate links, which means we may receive a commission if you purchase through our links. Please
read our full disclosure here
.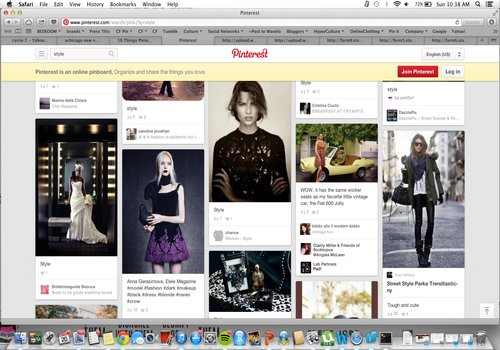 Pinterest is an awesome platform to share, discover, and store new ideas from millions of different people. In fact, it's quickly become one of my favorite sites to visit!
It's a fantastic source for fashion inspiration, home decoration ideas, and food recipes. However, in my opinion, the best things on Pinterest (aside from the CF Pinterest page!) are the fashion, beauty, and life hack ideas.
We can all use tips and tricks to simplify our lives or save us some money, so I've compiled a list of ten cool (and useful) things you can learn from Pinterest. Scroll down to see them all:
1. How to DIY anything and everything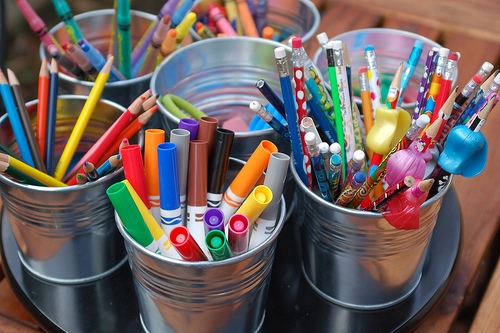 Pinterest takes DIY projects to the next level! It's so easy to find fun projects, plus I've picked up some cool wall art techniques and storage ideas from Pinterest.
2. Student IDs get you serious discounts
There are some great lists floating around that will detail all the discounts you can get from having a valid Student ID. (Like 15% off at J. Crew and 10% off at Charlotte Russe.) These discounts typically aren't advertised by companies, so take advantage of these awesome deals while you still can!
3. How to break in new shoes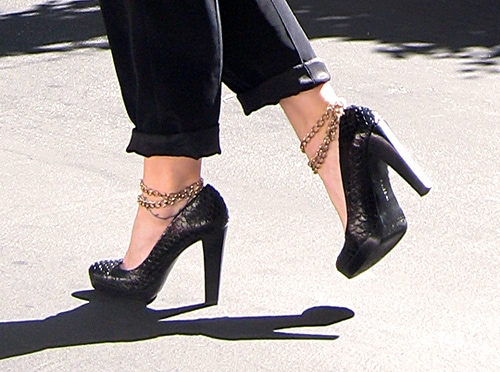 Breaking in new shoes can be incredibly daunting, so these tips can be super helpful in speeding up the process.
4. How to clean any stain
… and I do mean any. stain.You can learn how to clean stains from carpet, bathtubs, suede, wool, etc. on Pinterest, which is obviously oh-so practical. However, I wouldn't try any home remedies on super delicate or expensive clothing – just in case!
5. How to make cheap jewelry last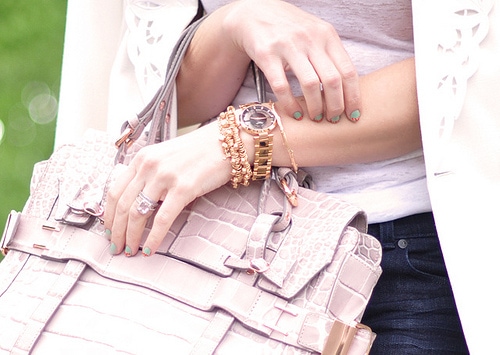 Buying jewelry and accessories from inexpensive places like Forever 21 and H&M can save you a lot of money, but it's always disappointing when they start to turn green. There are some ingenious ideas on Pinterest that will make that cheap jewelry last for the long run.
6. How to add chalkboard paint or glitter to anything
I definitely did not know chalkboard paint existed before Pinterest, and I certainly didn't know about all the great things you can add glitter to! There are some really fun ideas on the site that will spice up anything from a bedroom to a pair of shoes.
7. What to do with old t-shirts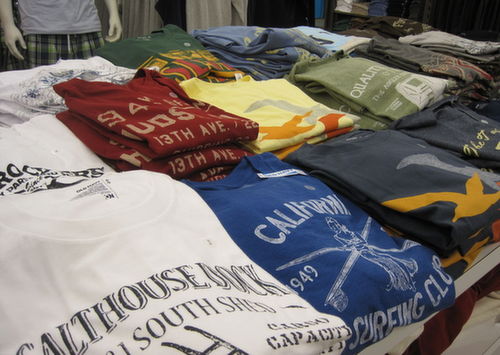 Photo via Wikimedia Commons
We all have a build up of old t-shirts in the back of our dressers, so reinventing them can be a good way to create something new without spending any money. There are so many unique ideas on how to revamp an old t-shirt on Pinterest and some of them are pretty unexpected. You can even make a t-shirt rug!
8. How to eat healthy (or not) in college
Eating healthy in college can be a challenge, but on Pinterest you'll find tons of recipes and tips to maintain a nutritious diet. The best recipe pins are the ones that provide recipe ideas for weeks!
However, Pinterest is a fantastic source for recipes in general, so if healthy eating isn't your thing you can find some amazing comfort food and dessert recipes, too. Want to put Oreos and cookie dough into your brownie? There's a recipe for that, and it's the best thing ever created.
9. How to clean makeup brushes properly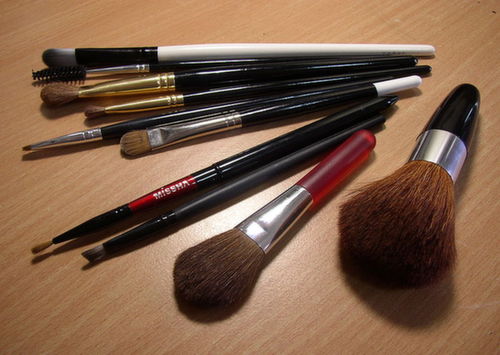 Photo via Wikimedia Commons
How and when to clean your makeup brushes is something everybody should know. Not only is it good hygiene to keep your brushes clean, but it can also seriously extend the shelf life of your brushes and protect your skin and eyes from bacteria.
10. There's a cheap alternative to almost everything in your makeup bag
Makeup can be so expensive, but it is possible to find similar quality alternatives for a cheaper price. Pinterest also has really unconventional alternatives like baby oil as makeup remover and chaffing cream as face primer!
Thoughts?
What do you think? What are your favorite ideas on this list? What tips and tricks have you learned from Pinterest? Let us know in the comment section!