Lilly is quite the triple threat: strong student, star athlete, and she dresses well. With a packed schedule, it is easy to fall prey to the sweatshirt and leggings trap, but Lilly still manages to get up for 5AM practices, early classes, and tutoring all while looking amazing.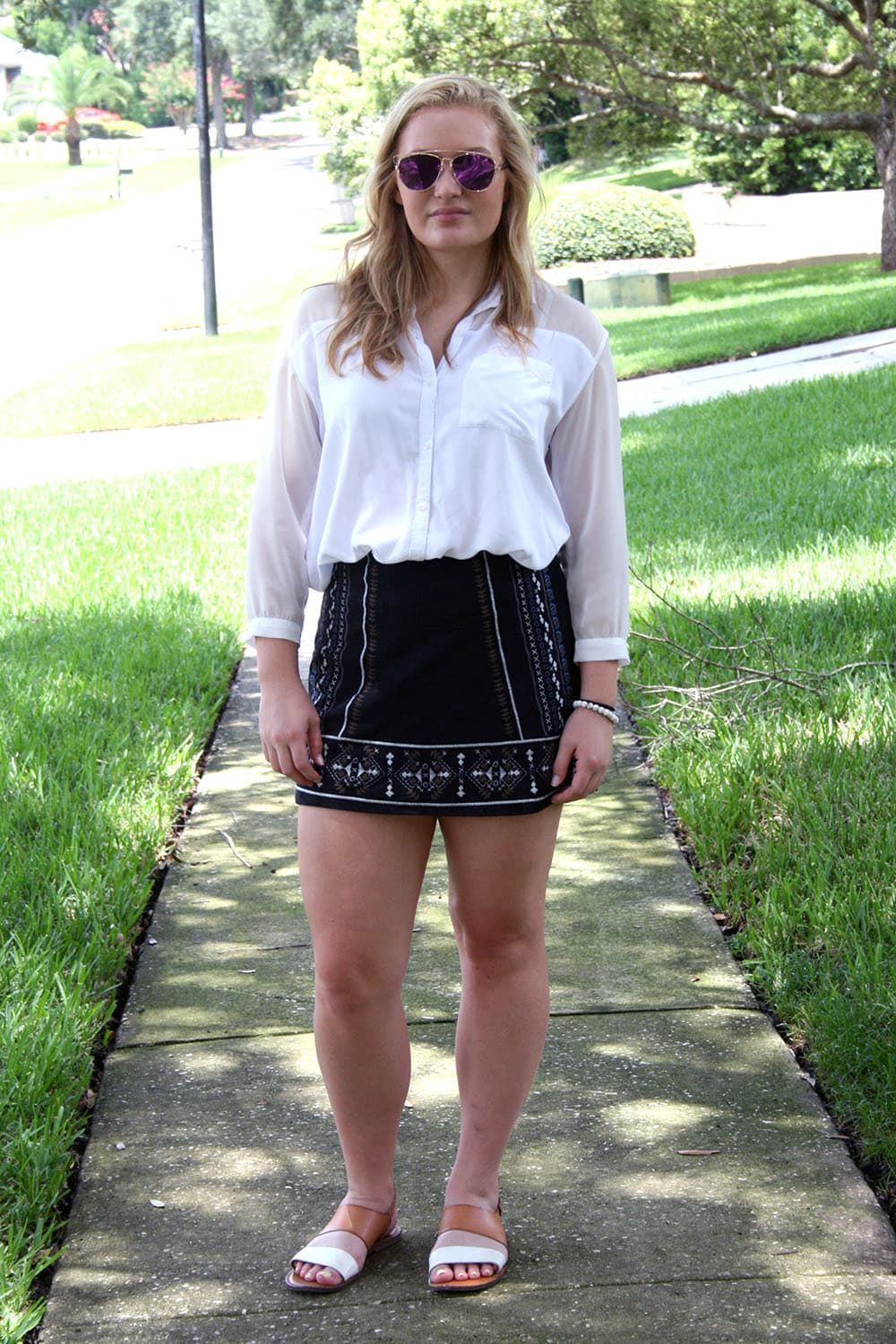 Lilly 101
Name: Lilly
School: Barry University
Year: 2019
Focus: Athletic Training
Let's Talk Fashion
Who or what inspires your style? "I like YouTubers. They give [me] different ideas for mixing and matching and [watching them] is way cheaper than buying magazines. YouTube is also available any time I want it."
Where do you like to shop? "Everywhere! I like to shop at all kinds of stores so I can find good pieces that I really like."
How would you describe your sense of style? "Comfy but stylish. I don't wear anything that constricts my body and all my clothes are soft and they are cool for the warm Miami weather."
Why did you choose this particular outfit? "This is actually an outfit I wore for work. I needed to still be professional but at the same time, wear something that made me feel good, which is the most important part of picking out clothes."
What fashion advice would you give to other students looking to improve their style? "Wear what makes you feel comfortable and keep it simple. My [clothes are] all neutral colors so everything matches."
What are your favorite trends right now? "I really like distressed boyfriend jeans and have been looking for a great pair that fit my rower's thighs. Other than that though, I don't tend to follow trends."
Do you have any fashion designers? "Not really. That kind of goes along with the not-following-trends thing."
What do you do for fun – do you have any hobbies or interests? "I love being outside. When I'm home in Orlando, I like going to the lake with my friends or to theme parks like Universal. When I'm at school, I like going to the beach on the weekends. I also am on the crew team, which takes up a majority of my time."
If you could raid anyones closet, who would it be and why? "Kalyn Nicholson, who is a YouTuber, obviously. Her style is so similar to mine and she always finds such good deals."
Elements of Lilly's Outfit
1. Embroidered Skirt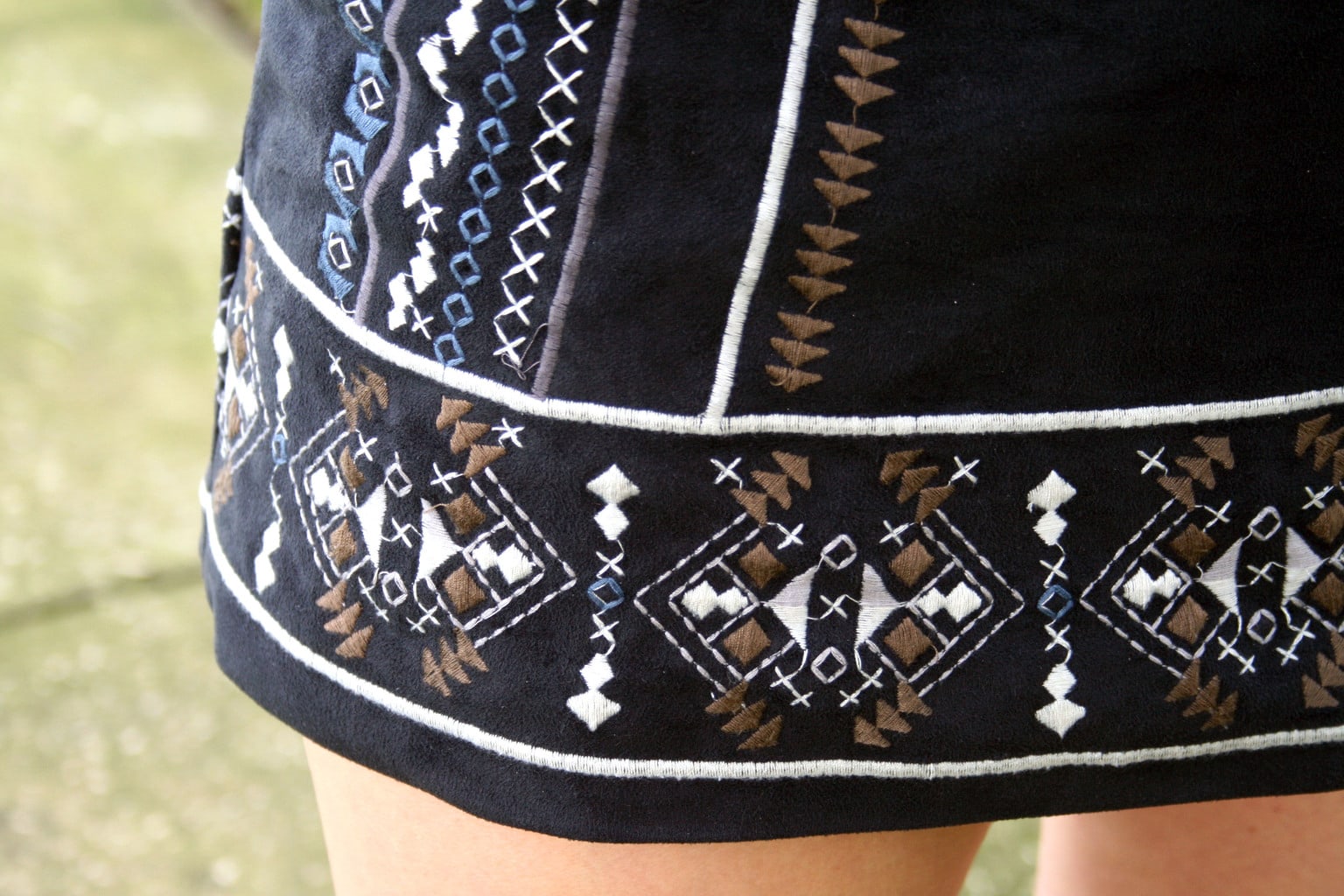 The shape of this Abercrombie & Fitch skirt is a simple a-line, however the embroidery adds plenty of visual interest and texture to the outfit. Although incorporating a graphic print, Lilly still sticks to her tried and true neutral palette.
2. Brow-Bar Sunglasses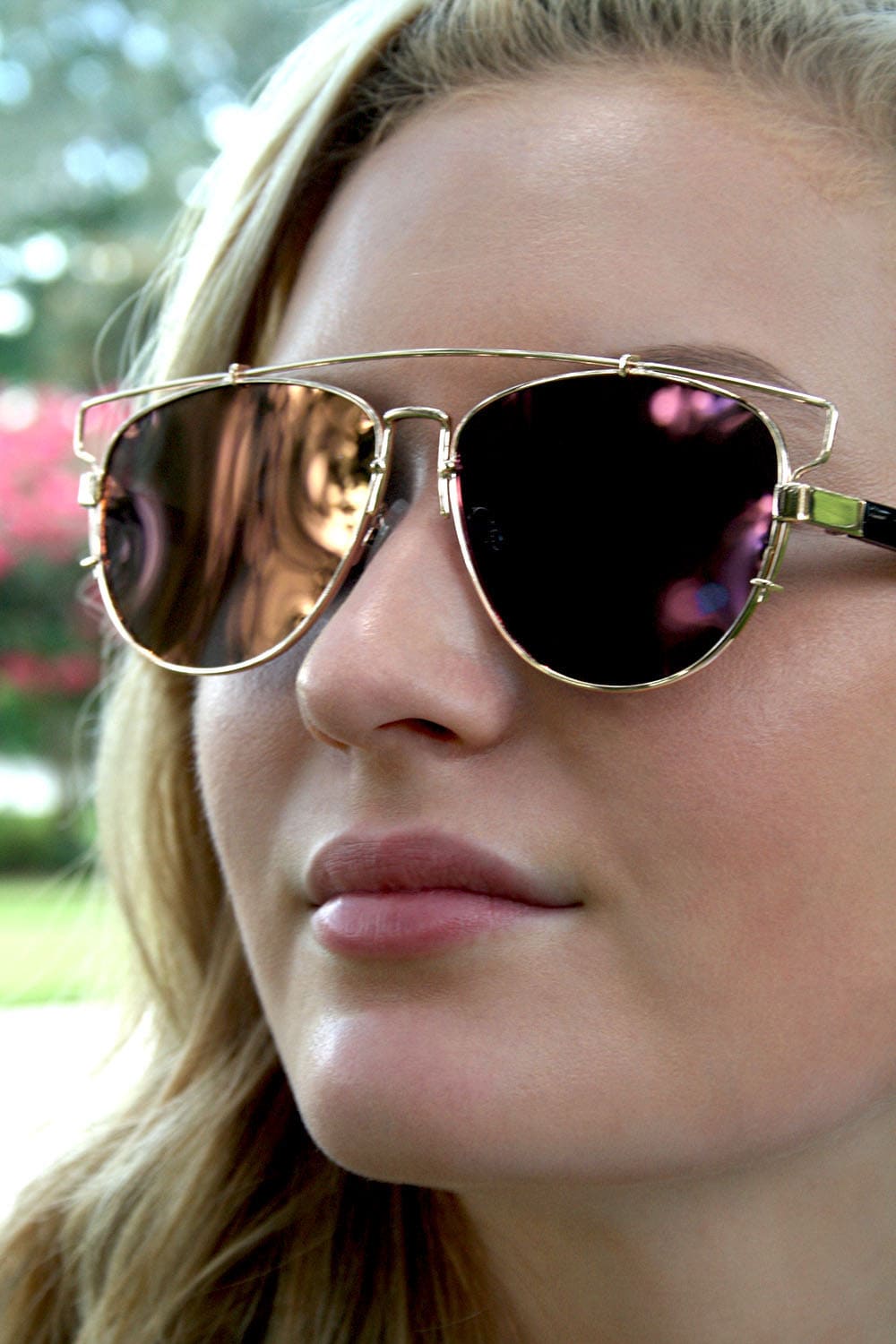 These reflective sunglasses are very on-trend. They also come in a variety of colors like silver, blue, and purple. Lilly opted for orange and pink lenses, which complement her peachy skin tone.
3. Flat Sandals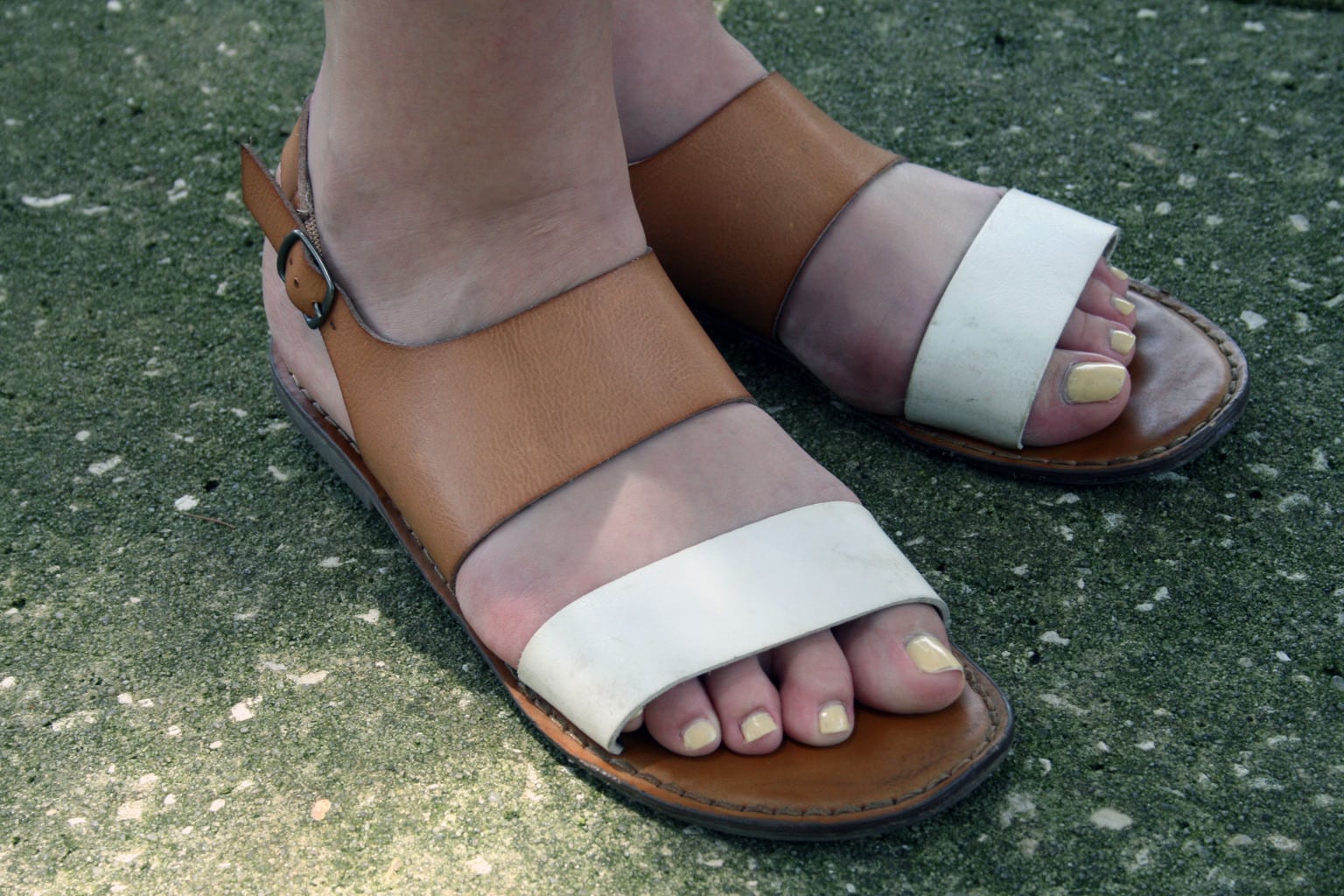 Lilly says she never wears heels: She opts for sandals or ballet flats for a comfy and girly look. These sandals are also a fashionable summertime choice and can be worn with her perfect boyfriend jeans.
Now we want to know your thoughts!
Would you wear her look? Could you see yourself rocking her sunnies? Comment below and let us know!