This post may contain affiliate links, which means we may receive a commission if you purchase through our links. Please
read our full disclosure here
.
Two weeks ago, Zephyr wrote about the 5 Cult Beauty Product That DO Deserve the Hype, and last week, I posted a list of Five Beauty Products That DON'T Deserve The Hype.
The next part in the series is about products you probably haven't heard of, or at least haven't heard much about. Magazines don't feature them often enough and while you may recognize them, chances are, you haven't heard tons of rave reviews about these exact items… yet. Here are the five beauty products you need to hear about, now! And I promise guys, no mascara!
1. Elizabeth Arden Eight Hour Cream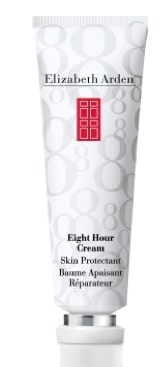 Elizabeth Arden Eight Hour Cream – $17 at Elizabeth Arden
This product is my Holy Grail of beauty products. As in, if I could only use one thing for the rest of my life, this would be it, hands down. It has about a million uses. Chapped lips? Smooth a teeny bit all over 'em. Burned skin? Massage this baby in. Any minor skin irritation? Yeah, this product is for you.
At $17, this is a bit pricey and yeah, it doesn't smell great, but a tube of this in your purse and you're good for almost any skin problem under the sun. Oh, and one tube lasts forever. There's a reason that my makeupphobe mother has been using this product for over two decades: simply put, it's the best lip balm/spot moisturizer/skin soother out there!
2. Rimmel Professional Eyebrow Pencil

Rimmel Professional Eyebrow Pencil – $3.19 at ULTA
Six months ago, if you would have asked me about an eyebrow pencil, I would have grimaced and thought of my dear 70 year old abuela who draws her brows in. Today, it's a product I cannot live without.
Not only does eyebrow pencil make my eyebrows look fuller and thicker, it also draws focus to my actual eyebrows, as opposed to the stray hairs around them, which is great for that awkward time in between waxing appointments. Rimmel's pencil makes my list because it deposits great color, the tip dulls very slowly, and it doesn't budge at all during the day. Oh, did I mention that it retails for less than $4?! This truly is a quality product, and, for less than a grande latte, what's not to love?
3. Revlon Luxurious Color Eyeliner

Revlon Luxurious Color Eyeliner- $9.99 at drugstore.com
While Luxurious Color's cousin, Colorstay, seems to get all of the attention for its staying power and pigmentation, Luxurious Color is one of the best 'beginner' eyeliners out there. It glides on so easily and delivers a rich, deep color. It's also error-proof: the smudge brush at the end forgives practically any mistake.
This product is great for those of us who don't like harsh, precise eyeliner, as it's great for the 'smokey eye' effect. The first time I used it, I found my eyes looked great for hours-even the next day, after I'd forgotten to wash off my makeup. Honestly, this is one of the best pencil eyeliners available in drugstores that should be featured in more magazines!
4. CoverGirl CG Smoothers SPF 15 Tinted Moisturizer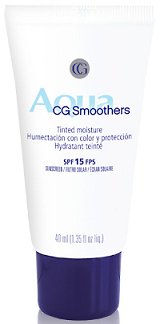 CoverGirl CG Smoothers SPF 15 Tinted Moisturizer- $6.49 at ULTA
Ladies with dry skin: listen up. You guys probably share my plight in finding a foundation/tinted moisturizer that provides coverage without an icky product build-up. Everything- from Bare Escentuals to liquid foundation, leaves some kind of obvious residue on our skin. No matter how much I exfoliate or moisturize, almost every foundation or tinted moisturizer I've tried looks cakey on me, and I know you readers with drier skin know what I'm talking about!
CG Smoothers Tinted Moisturizer is your answer. It makes skin look dewy and radiant while providing good redness and blemish coverage, and offers an SPF of 15. Best of all: when I put this on, it doesn't look like I'm wearing anything at all. At around $7, it's definitely one of the best tinted moisturizers for dry skin on the market.
5. Cotton Swabs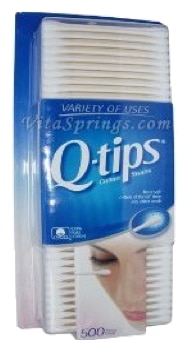 Q-Tips-500 for $4.99 at Drugstore.com
I know you guys are probably like did she really just include q-tips on this list, really? Yes, I did. That's because Q-Tips (earwax sticks, cotton swabs- whatever you call them) need to be a part of your makeup case, now!
These guys do everything: correct eye makeup mishaps, apply spot treatments, clean out pesky earwax, work as lip and eyeshadow brushes, remove makeup, etc. Many of my friends didn't understand why I always had so many of these until I showed them the myriad of ways they can be used. Personally, I use them the most with liquid eyeliner. After applying it with a heavy hand, I wet the swab and run it over my eyelids to get the perfect line, every single time! Seriously guys, these are the most practical tools ever, and at $5 for 500 of them, there's no reason not to have them in your beauty bag.
What do you guys think?
What are some other severely underrated products? Which of your favorite products is not yet a popular fave? Have you tried any of the products I mentioned? Let me know in the comments!