This post may contain affiliate links, which means we may receive a commission if you purchase through our links. Please
read our full disclosure here
.
Running late? Can't pick a good hairstyle? Having a bad hair day? No worries! I found the solution to your problem – the sock bun. This is an extremely easy and fast hairstyle idea.
Learn how to do a sock bun here, plus see our tips on how to make your own sock bun, DIY-style at home.
How to Do the Sock Bun Hairstyle:
Step 1: Cut off the toes of a relatively long sock (in a shade that's close to your hair color) and roll the sock into a ball, leaving a hole in the center!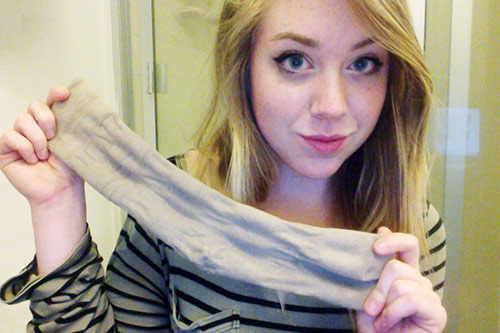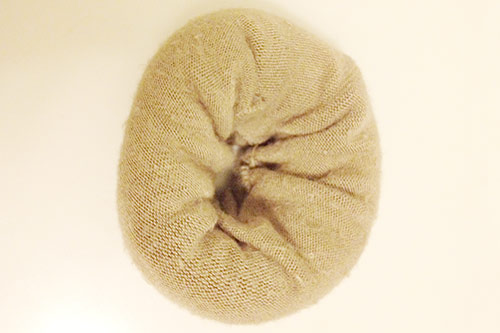 Step 2: Collect your hair into a ponytail and slide it through the sock!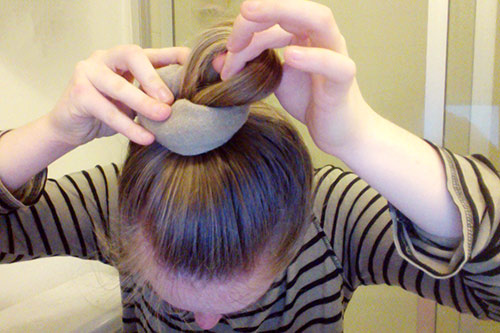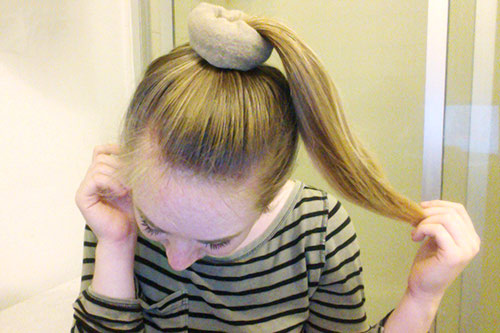 Step 3: Put an elastic rubber band around the top of your hair (and over the bun) to secure it in place.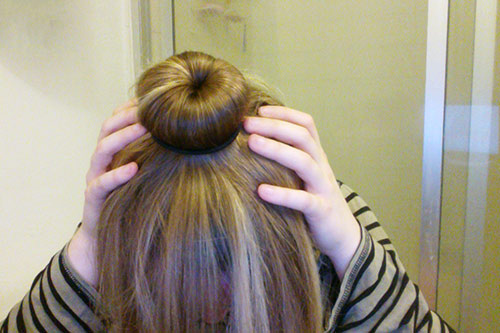 Step 4: Begin wrapping individual pieces of your hair around the base of your bun and secure them with bobby pins!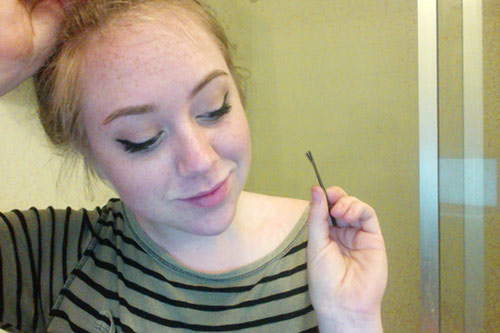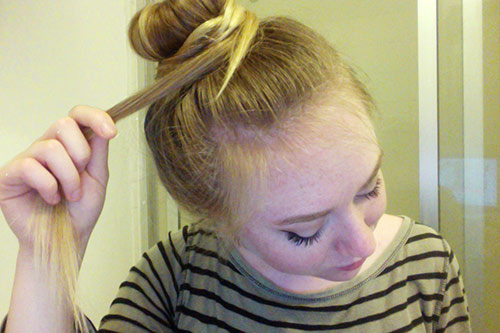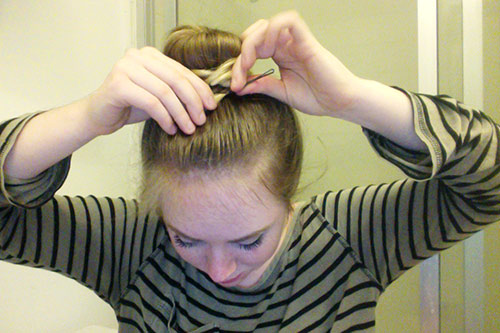 And that's it! It literally takes NO time at all to get this easy, fun, (and incredibly season appropriate) top knot/sock bun look! This hairstyle goes with any outfit on the planet- I personally like to rock fun earrings or wear a nice scarf when I wear mine.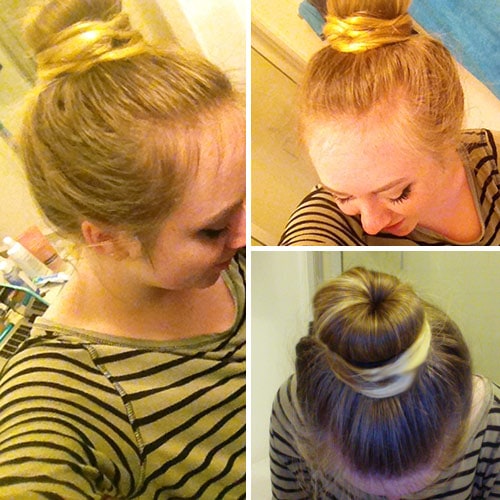 What do you think?
What are your thoughts on the sock bun hairstyle? Have you done it before? Do you have a go-to hairstyle idea for early mornings? Let me know in the comments below!