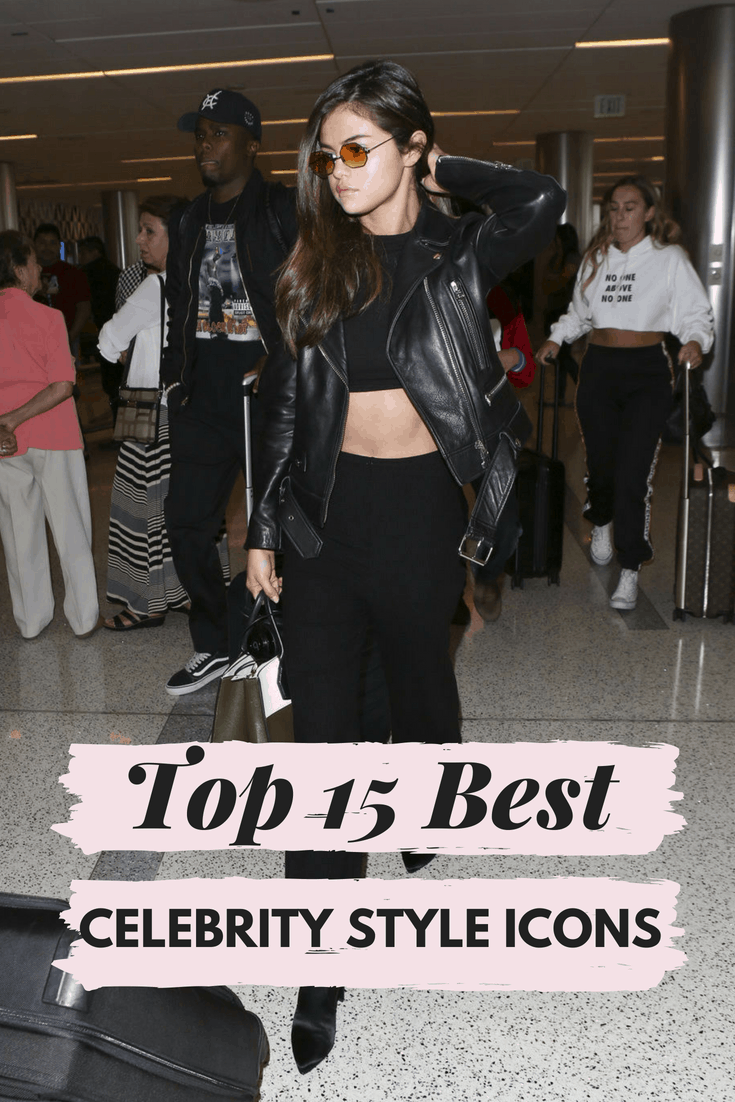 An international supermodel. An ex-vampire. A 16-year-old. A 39-year-old. What do all of these celebrity fashion icons women have in common? A one-of-a-kind sense of fashion – a name established for themselves and their wardrobe.
Today, I'll be sharing the top 15 celebrity style icons every college girl should be following for style inspiration. Later, I'll be examining each celebrity's style in depth and explaining how to channel their vibe in your everyday look, whether it be out and about or on campus.
Without further ado, here are our top 15 best celebrities for fashion inspiration:
1. Zendaya
Zendaya is known for her daring and dauntless looks, her sense of poise reflected in her wardrobe. It's difficult to find a look she can't pull off — whether it's urban cool or red-carpet polished, Zendaya can work any style she chooses. Easily one of the best celebrity fashion icons.
Although she's just 20 years old, Zendaya has spent plenty of time on the red carpet and has become a street style star in her own right when she's off duty. With a sleek, modern style, Zendaya's vibe is the perfect inspiration for college girls everywhere.
Want to get Zendaya's look for yourself? See our guide to Zendaya's style for a full breakdown of her aesthetic.
2. Camila Cabello
Camila Cabello's style is at once both young and on-the-edge, a look that represents a new side of the singer/model.
Camila has been on a path to self-discovery after launching a solo music career, and her style is following along as well. She loves to experiment with shapes, colors, and patterns and pulls everything off with ease.
Obsessed with Camila's vibe? See our guide to Camila Cabello's style for outfit inspiration and more.
3. Lily Collins
Lily Collins is the epitome of class. A British model and actress, Lily exude chic elegance with every look she serves.
Collins' fashion sense is feminine, floral, and light, with an innocent look made more dramatic by her fair skin and dark hair. With an excess of skirts and dresses, Lily's closet is full of ladylike staples.
If you want to get Lily's polished aesthetic for yourself, check out our detailed guide to Lily Collins' style.
4. Gigi Hadid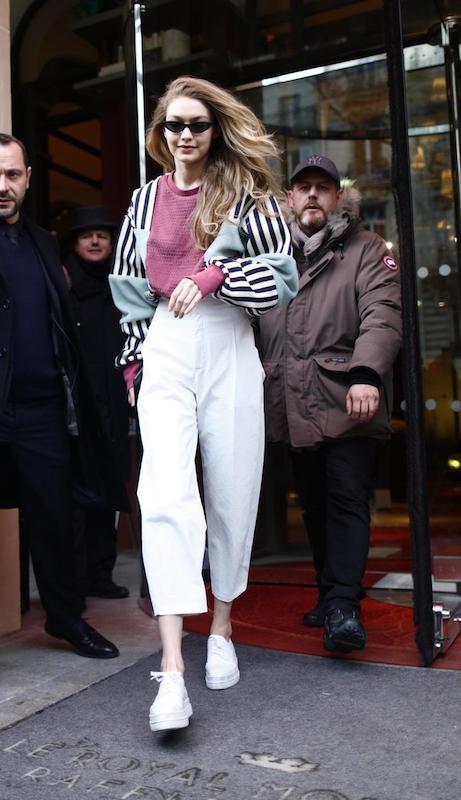 Gigi Hadid, the international supermodel, has an air of quiet confidence that is displayed in her demeanor and outfits.
There truly isn't much that Gigi hasn't done (or worn). There isn't one specific style or category that Hadid fits in, other than trendy, with a slightly tomboyish vibe. Whatever she wears becomes an instant style hit, and the international supermodel is known for wearing the latest pieces straight off the runway. A definite must-have in our list of iconic celebrity fashion icons.
Love Gigi's model-off-duty style? Check out our full guide to Gigi Hadid's style, with fashion tips, outfit ideas, and more.
5. Meghan Markle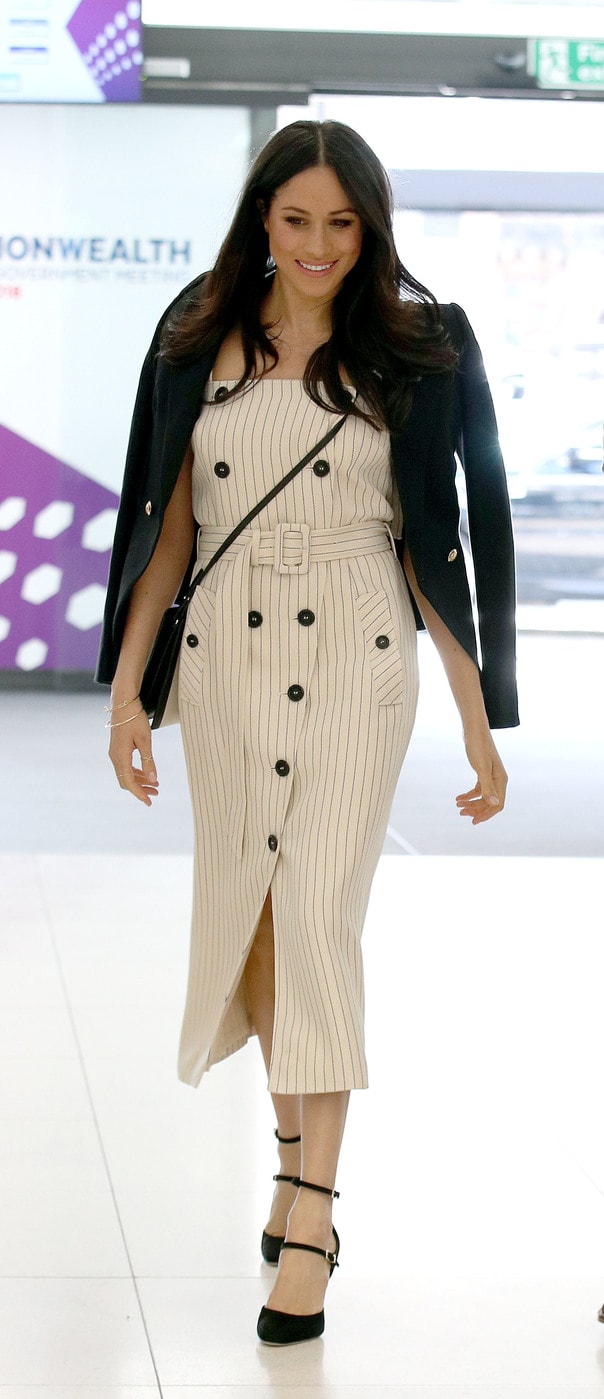 As the new Duchess of Sussex, Meghan Markle is expected to dress with elegance and class. And yet, she naturally brings to the table a modernly beautiful take on the idea of royalty.
Meghan's style is sleek and natural, and she carefully chooses her pieces to reflect this. She chooses delicate patterns, muted colors, and conservative hemline lengths to reflect her royal duties, but her love of off-the-shoulder cuts and pointed-toe heels shows her modern side.
Want to learn how to dress like royalty? See our ultimate guide to Meghan Markle's style with tons of looks to copy.
6. Madison Pettis
Madison Pettis has been flying under the radar for years, perhaps best known for her childhood role in The Game Plan. However, the style icon is becoming more well-known every day and is blossoming before our eyes with her perfectly-styled, flirtatious looks.
Feminine and sweet, Madison's style reflects her young age and fearless confidence. Despite having many sophisticated looks for the red-carpet or viewing events, Pettis' everyday wardrobe is what stands out. She takes average items and transforms them into glamorous and girly looks.
If you want to snag Madison's look for yourself, see our guide to Madison Pettis's style for tons of fashion tips.
7. Selena Gomez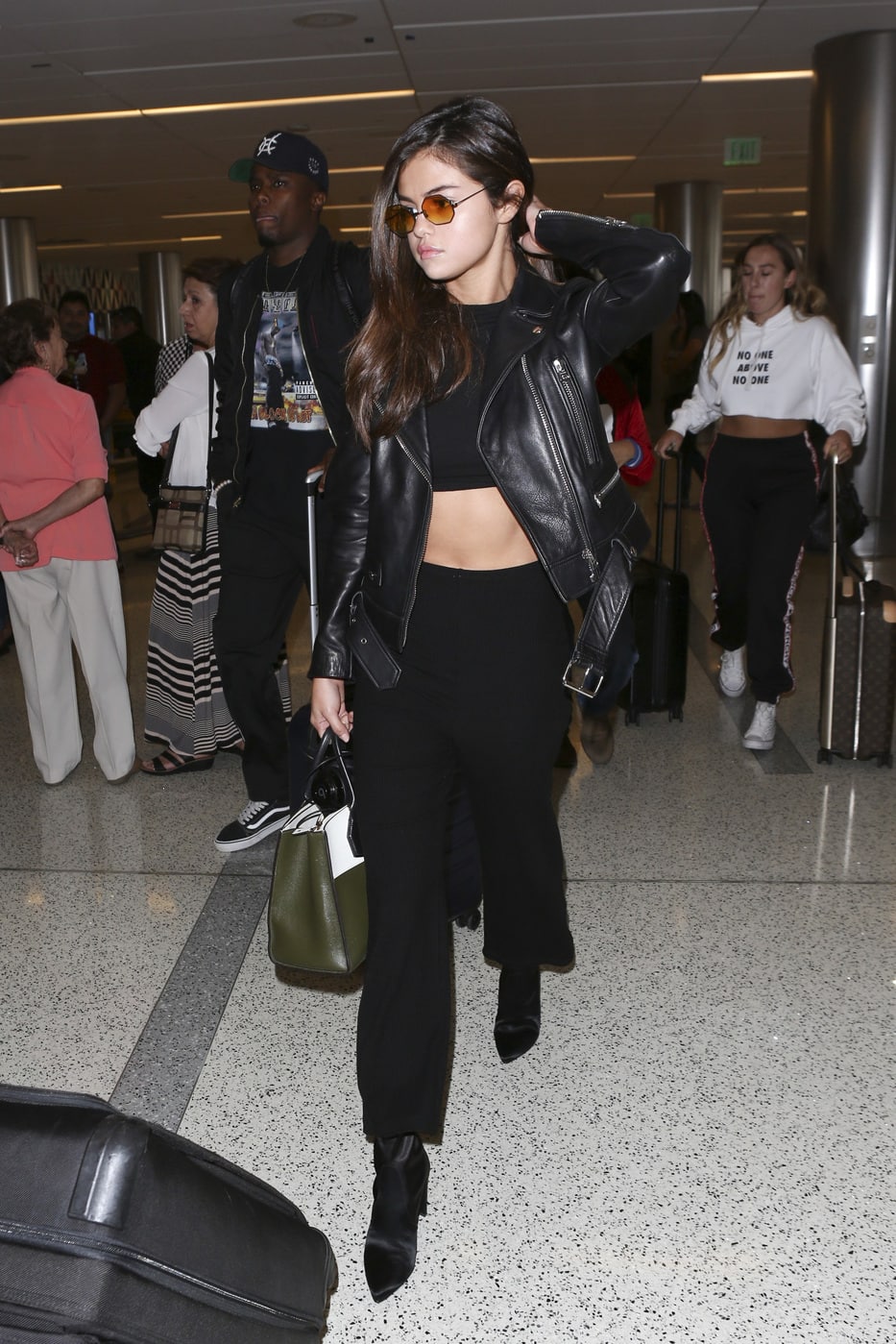 Selena Gomez has the ability to transform before our eyes from casual to alluring, sporting many different combinations of styles.
It's no surprise Selena's style is all over the map, after all, as a performer she has the ability to pull off every trend. However, an air of urban class seems to permeate Gomez's looks in her soft, sleek dress and avant-garde combinations of color or design.
From girl-next-door to grown and gorgeous, Selena has been on our style radar for years now. See our full guide to Selena Gomez's style to see outfit ideas, styling tips, and more.
8. Blake Lively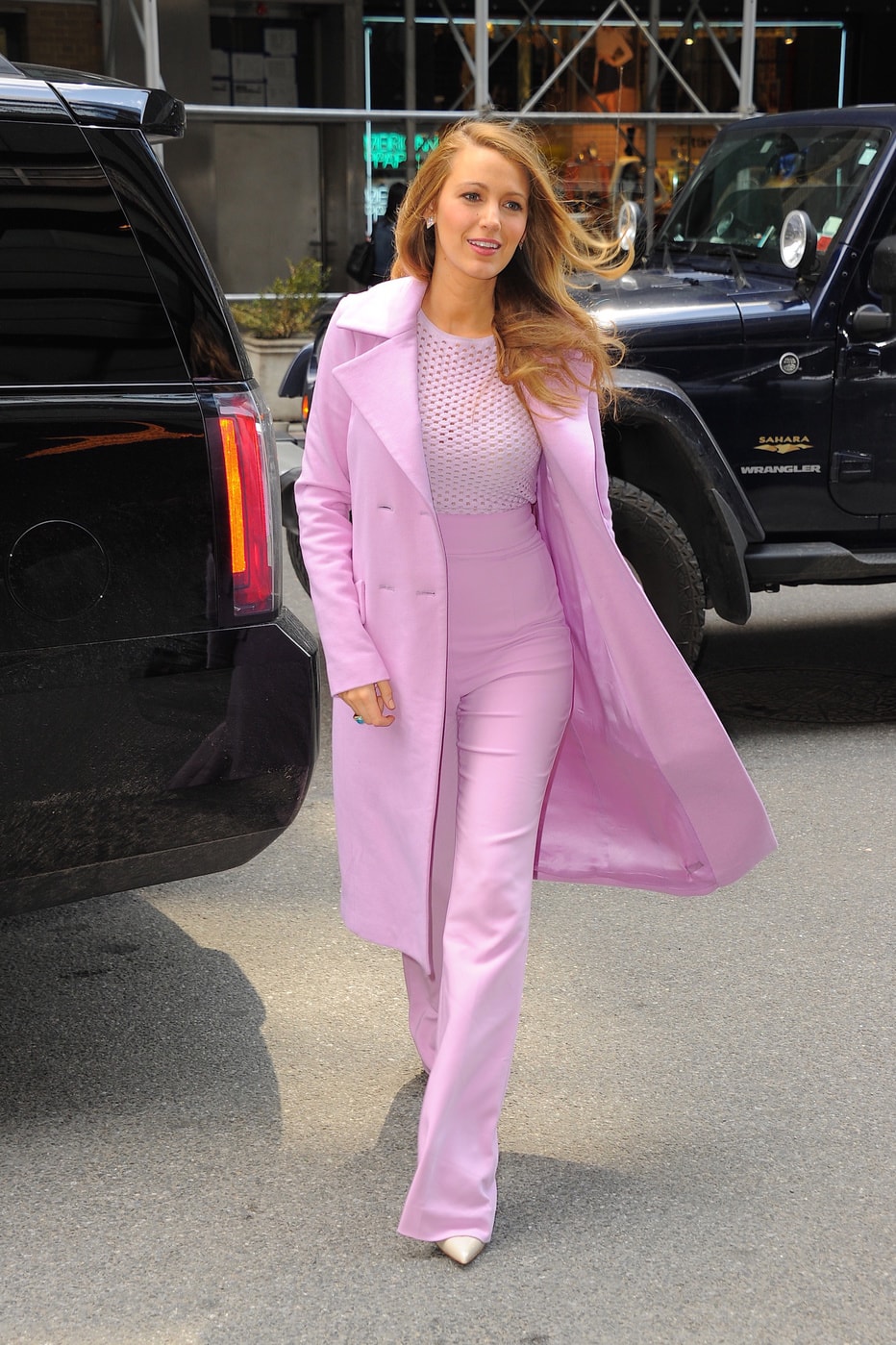 Blake Lively is a timeless beauty, known for many roles on the silver screen. In anything and everything she does, she mixes classic femininity with boldness, and this is reflected in her style.
Whether she's rocking a full-color block of steamy red or cool blue, Blake's confidence and elegance are the most essential part of every outfit. Lively has been ruling the fashion world for years, and her timeless style will continue to influence young designers and admirers for many more.
Want to steal Blake's fashion-forward confidence? Here's our full guide to Blake Lively's style, filled with outfits, fashion tips, and so much more.
9. Rihanna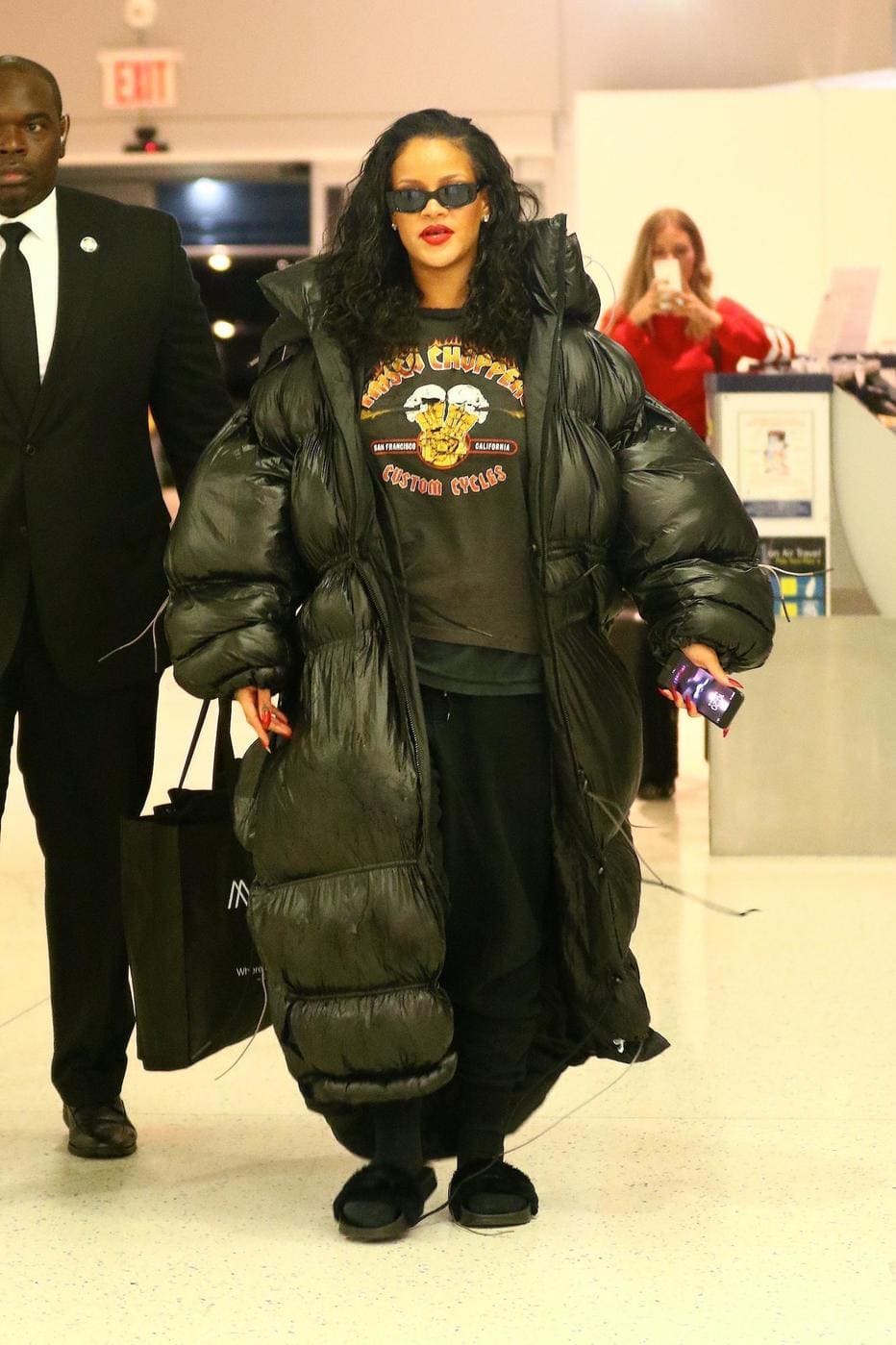 Rihanna was born to be a superstar – and her confident attitude is reflected in her style whether she's wearing something casual or over-the-top expensive. As a beauty entrepreneur, Rihanna makes sure her makeup and hair go along with every style.
Known for her "bad girl" attitude and composure, Rihanna takes major risks with her looks. And more often than not, only Rihanna could truly pull off her wardrobe, making the style icon a delightful challenge to mirror.
Into Rihanna's "bad girl" vibe? See our guide to Rihanna's style for a full breakdown of her look.
10. Kylie Jenner
Kylie Jenner is the youngest of the Kardashian empire, but her style is in many ways a reflection of her older sisters. Anything body-skimming and big-ticket can be found in Kylie's closet.
Jenner's style is characterized by flawless makeup and hair (she has her own beauty line, after all), and an equal preference for the highest heels and the coolest sneakers. And when comfort or athletics comes first, Kylie is known for her stylish jumpsuits and matching sets.
Obsessed with all things Kylie? See our guide to Kylie Jenner's style for outfit inspiration and more.
11. Billie Eilish
This 16-year-old is quickly topping the music charts, and her quirky, monochromatic, and loose/baggy-fitting attire matches her laid-back attitude.
Daring and maybe a little bit intimidating, Billie Eilish has come into the game to change (and challenge) it. Describing her style as "weird", Billie likes to add a bizarre and peculiar flair to her wardrobe with bright colors and ill-fitting designs. And yet, this "weird" style has earned her a reputable name in the media and fashion world. She's a must-follow if you don't like to adhere to fashion rules.
If you like Billie's quirky-cool look, see our guide to Billie Eilish's style, which includes details on her aesthetic, outfit ideas, and more.
12. Ariana Grande
As the superstar has grown up in the media world, Ariana Grande's style has matured from the high-voiced, bouncy-pony preteen to a young woman of playful grace.
Ariana's style works with her slight size to accentuate her petite frame. Oversized sweatshirt dresses cover her knees, while high boots nearly touch the hem. And yet, when she's not covered up in a giant sweatshirt, Ariana loves to rock body-conscious styles with crop tops and open shirts.
Check out our guide to Ariana Grande's style to learn how to get her to look for yourself.
13. Kourtney Kardashian
One of the infamous Kardashians, Kourtney is known for her level-headedness and unique sense of style, as well as her killer confidence. It's easy to forget that Kourtney is in her late thirties and a mother of three! Kourtney is a prime style role model for women everywhere, including those of us in college.
Kardashian's fashion is floral, yet conservative. It's playful, yet reserved. The contradicting sense of style allows Kardashian to be fully comfortable in everything she wears, whether she's in her backyard gym or on a lavish abroad trip.
Take a peek at our guide to Kourtney Kardashian's style to get the full details of her aesthetic, plus plenty of outfit ideas.
14. Paris Jackson
The teenage daughter of late pop singer Michael Jackson, Paris Jackson is well-known for her many tattoos and boho vibe. Natural, yet fashionable, Paris wears this style well.
Paris' fashion sense has been described as eclectic, and many different trends pass in and out of Jackson's closet, each being worn with confidence and boldness. Whether she's in a ripped pair of jeans or a flowing boho floral dress, Jackson is adaptable, yet true to her bohemian roots.
Love her bohemian vibe? See our guide to Paris Jackson's style for outfit ideas that capture her eclectic boho look.
15. Kristen Stewart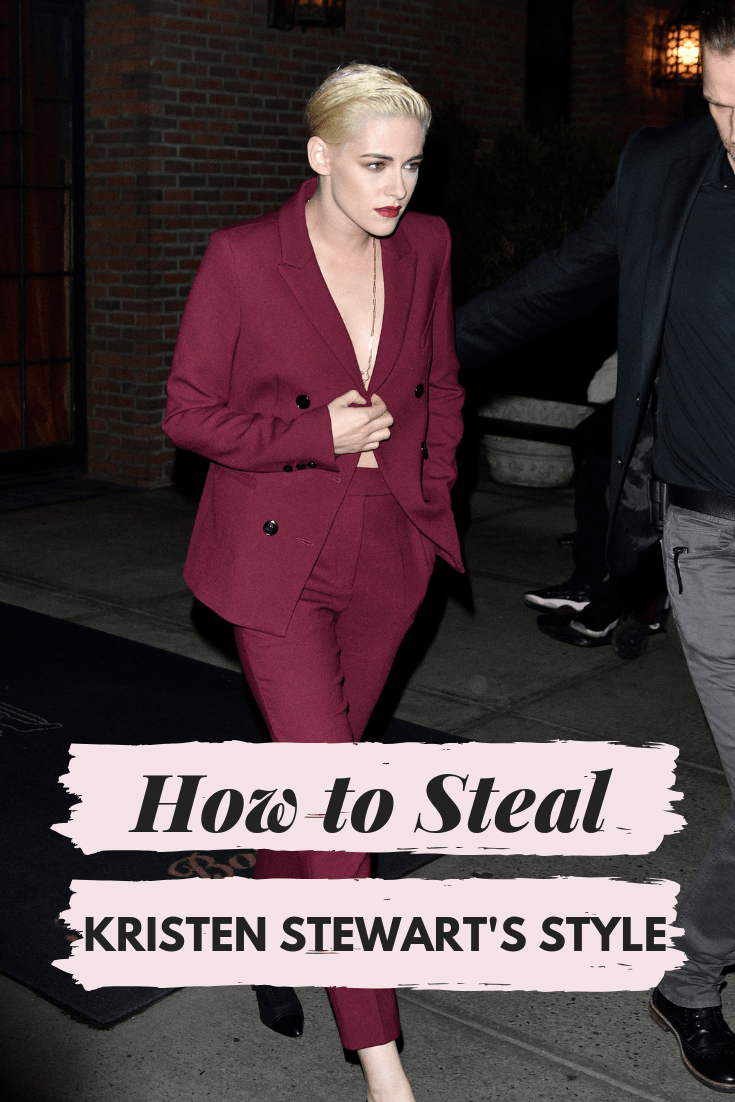 The ex-vampire has been keeping a low profile in recent years (aside from being the face of Chanel), but when the star does resurface, she showcases her cool, androgynous style and makes us envious of her style chops.
Kristen's wardrobe is the definition of cool and rebellious, filled with a sense of unorthodox energy. Her tomboy appearance is a fantastic inspiration for those who want to mix Chanel couture and Vans high-tops. This celebrity fashion icons list would not be completed without Kristen Stewart.
If you're a fan of Kristen's low-key, rebel-cool aesthetic, see our full guide to guide to Kristen Stewart's style.
Who is your favorite celebrity fashion icon?
Is there any celebrity you look to for fashion inspiration? If so, who? Do you find any of these icons personally inspiring? Tell us in the comments below.
For more fashion inspiration like this list we made with celebrity fashion icons, consider our favorites from our archive –