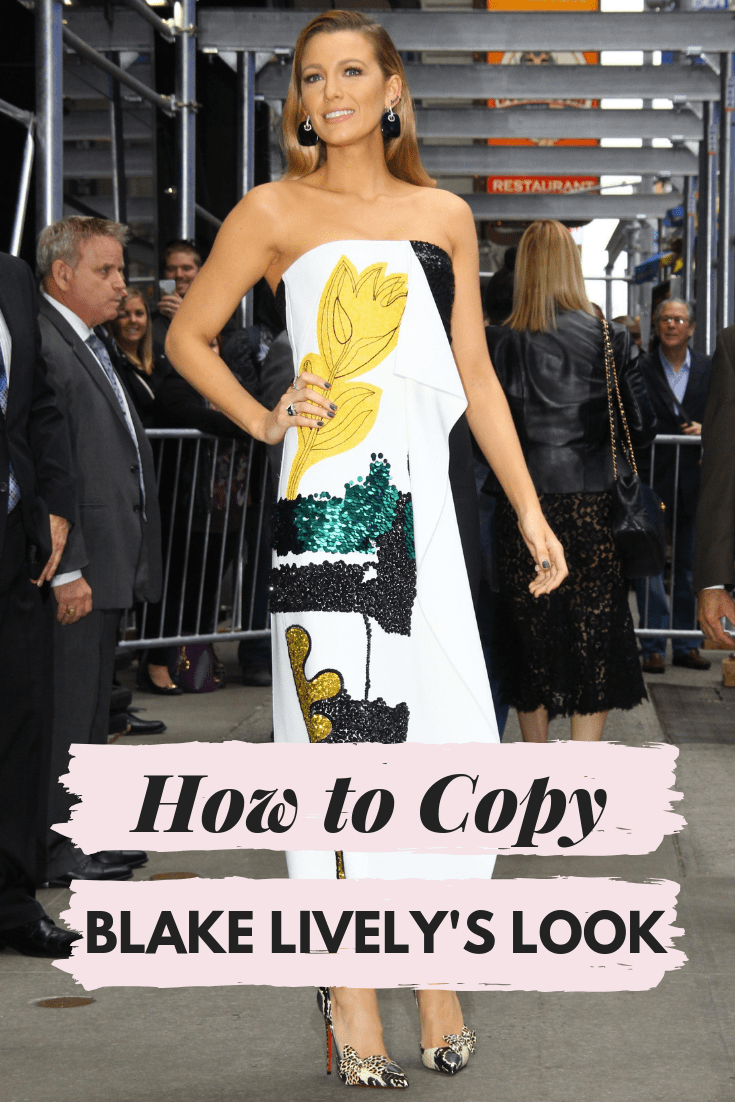 A while back, we listed our favorite celebrity fashion icons, and over the next few months, we'll be breaking down each celebrity's style in depth and showing you how to get her style for yourself. Today, we're showing you how to get Blake Lively's style.
Blake Lively is a timeless beauty, known for many roles on the silver screen. In anything and everything she does, she mixes classic femininity with boldness, and this is reflected in her style.
But before we dive into her closet, let's take a peek into the life of the blonde bombshell herself.
https://www.instagram.com/p/Bie3jJvgfo-
Early Life
Blake Lively, born Blake Brown, comes from a family of entertainers in California. Her mother, Elaine, worked as a talent agent, while her father Ernie was an actor.
Blake got her career kicked off with a starring role in The Sisterhood of the Traveling Pants, and her beautiful golden locks and velvety voice have appeared in The Shallows, The Age of Adaline, and most famously as the elegant and beautiful Serena van der Woodsen in Gossip Girl. However, the role that changed her life was in The Green Lantern, where she met Ryan Reynolds.
Hollywood's Golden Couple
Blake Lively met hilarious hunk Ryan Reynolds while filming The Green Lantern, but both were in other relationships at the time. (Ryan was married to Scarlett Johansson!) However, after spending time together on set, both ended their other relations and were spotted together months later. And to top it off, after just 13 months of dating, the couple tied the knot!
Blake commented on the relationship, saying:
"I knew he would always be my best friend for my whole life. That was the biggest thing to me. I'd never known anything like the friendship that I had with him. I could like him as much as I loved him."
And does Ryan gush about his wife as well? You bet. During his acceptance speech of his star on Hollywood Walk of Fame, he said:
"I want to thank my wife, Blake, who is sitting right there, who is everything to me. You are the best thing that has ever happened to me. You make everything better. You make everything in my life better. You've given me two of the most incredible children I've ever hoped to have."
And while the couple can't keep their eyes off one another and are clearly one of the strongest couples is Hollywood, they are also most known for trolling each other on social media.
https://www.instagram.com/p/BhUaDarAyzU
Whether it be commenting on each other's appearance, showing approval or acceptance for winning awards, or just showing the love in the best way possible, the couple are clearly on top of their lovingly joking games.
How to Dress Like Blake Lively
If there's one thing Blake is better at than messing with her husband, Ryan, it's being a fashion icon for millennials everywhere. However, because of her own unique style, all of the looks I've analyzed and replicated include only the basics.
Take a closer examination of Blake's jewelry and bag choices, makeup designs, and hairstyles, as they are just as essential to her style than the clothing articles themselves.
Velvet Dream
https://www.instagram.com/p/Bm1jOUUDs9k
Blake looks stunning and joyful as usual as she steps onto the street in a showstopping look. What makes this outfit so Blake is the way it works for her tall and confident body type.
Her long legs work wonders in this velvet pantsuit combination, and the incredible low plunge reaches all the way to her belt. The deep navy/teal color melts perfectly under the rich chocolate burgundy jacket, and everything about it is beautiful and unique.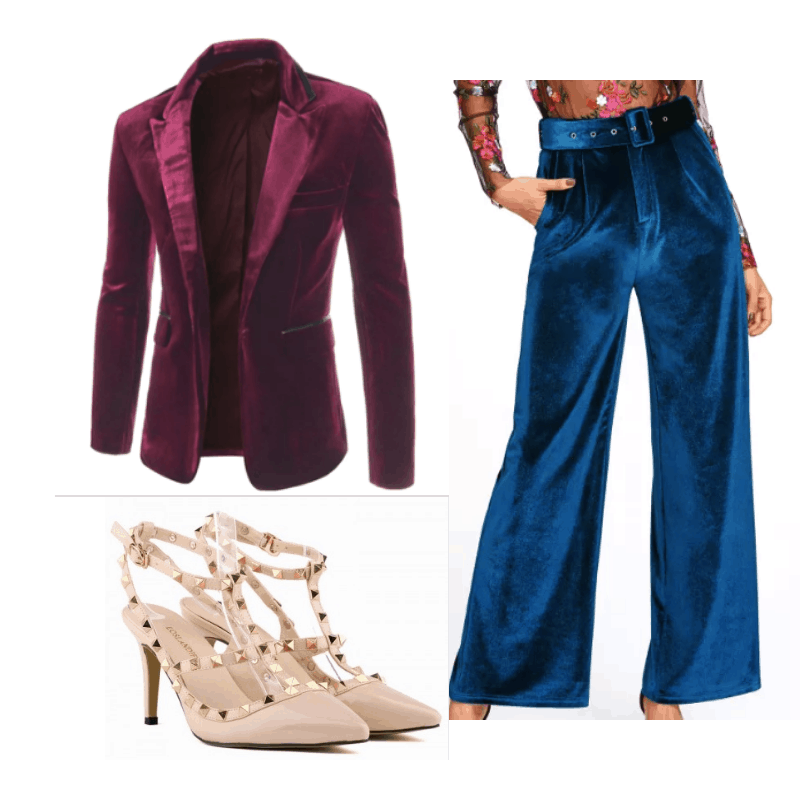 Products: Shoes- (WithChic), Pants- (Shein), Jacket- (Romwe)
Although this is one of the things only Blake can truly rock, you can instantly find yourself feeling like a movie star in these high-waisted and beautifully belted velvet pants, a rich maroon suit jacket, and studded nude heels.
When it comes to things such as the rather plain and athletic-looking bag and jewelry, make the look uniquely yours by adding your own accessories.
Business Glam
This is the perfect example to show how Blake Lively can transform into so many different styles. In this sultry pose, Blake has a casual jacket thrown over her shoulders and a hand in the pocket of comfy looking yet very professional pants.
And check out those kicks! Custom made for sure, the purple rhinestones completely transform this everyday gray business look into something fabulous.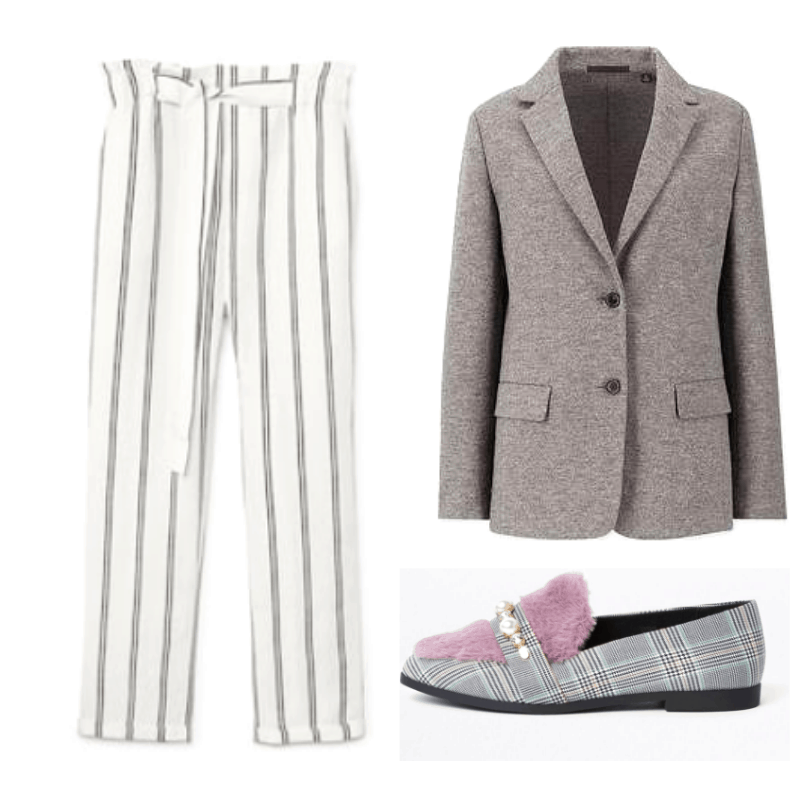 Products: Shoes- (River Island), Pants- (Mango), Jacket- (Uniqlo)
Recreate this look by starting with the most important part: the fancy loafers. I love these grey checkered River Island shoes, especially with the pink faux fur details. Next, spice the look up a little more with printed or plain high-waisted comfy pants and a cozy wool jacket. You can play around with the dark eye makeup and low bun like Blake, or take a more casual approach.
Fall Funk
https://www.instagram.com/p/BaXG1LEApgh
In my personal favorite look of Blake's, the queen somehow manages to pull off a seemingly unusual collection. Taking a closer examination at the details of this look, Blake begins with a one-of-a-kind denim tie dress with a plunging neckline. The collar on that baby is POPPING!
Next, check out another classic Blake move with the burgundy shiny jacket perched on her shoulders. Moving down, Blake pairs an incredible pair of printed boots with a regal-looking clutch, and carries on in her queenly manner on the streets.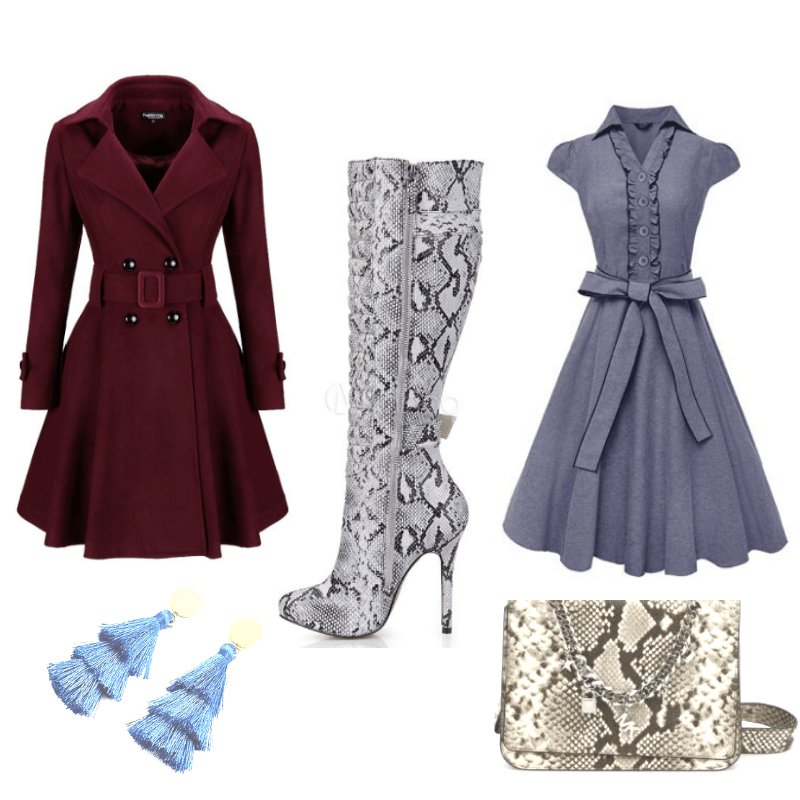 Products: Shoes- (Milanoo), Bag- (Michael Kors), Earrings- (J. Crew), Dress- (Walmart), Jacket- (BerryLook)
Get a look similar to this by finding a fit-and-flare denim or denim-appearing dress. The collar and the waist tie will really make this look. Even though Blake's original outfit didn't have snakeskin print, this pattern looks really well with this funky fall vibe and the original colors.
Blake wears her hair back and rocks a light red lip, as well as a pair of tasseled earrings, so be sure to do the same.
Peaches and Cream
https://www.instagram.com/p/BaMqAEjgSHm
In this final feminine look, Blake takes a classic approach with a colorful and summery ankle length skirt. Pairing it with a plain, tucked-in tee to emphasis the skirt even more, she finished the outfit with a similarly-colored heel, minimal makeup, and a high-teased pony.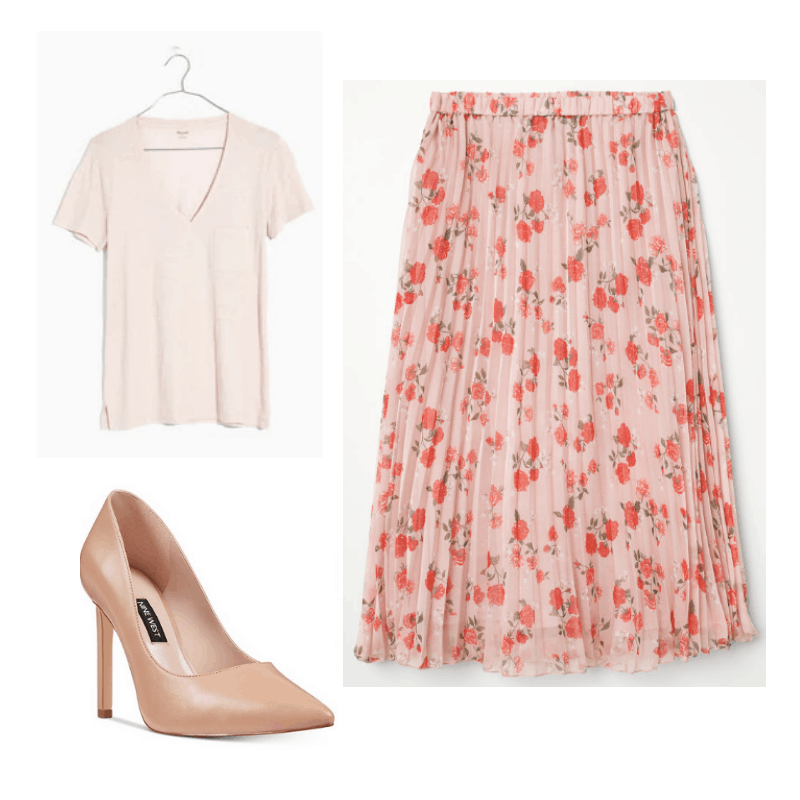 Products: Shoes- (Macy's), Skirt- (H&M), Top- (Madewell)
Get this simple yet chic look by finding a light, floral print skirt–preferably one in a longer length. The heels can be basic or fab, based on your personal style, and use any plain tee to top it off.
Tell us what you think!
Lively has been ruling the fashion world for years, and her timeless style will continue to influence young designers and admirers for many more.
Do you agree with Blake's radical style choices? Share your favorite looks or pieces that she's worn in the comments below!