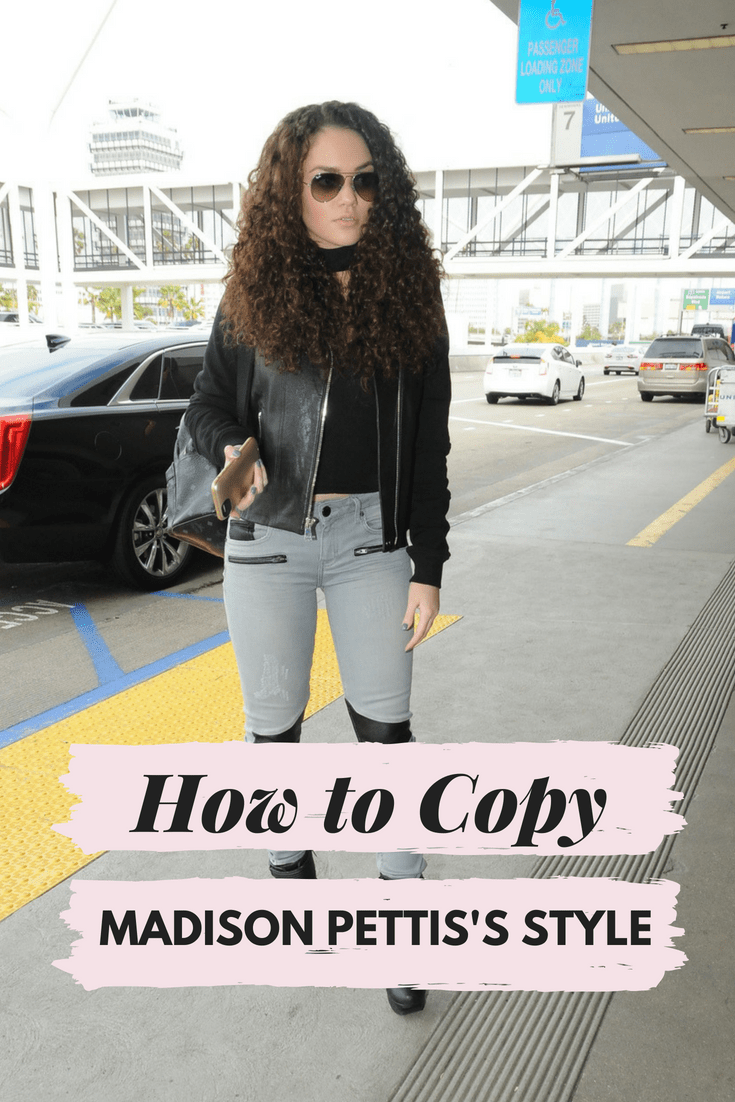 A while back, we listed our favorite celebrity fashion icons, and over the next few months, we'll be breaking down each celebrity's style in depth and showing you how to get her style for yourself. Today, we're showing you how to get Madison Pettis's style.
Madison Pettis has been flying under the radar for years, perhaps best-known for her childhood role in The Game Plan. However, the style icon is becoming more well-known every day and is blossoming before our eyes with her perfectly-styled, flirtatious looks.
Feminine and sweet, Madison's style reflects her young age and fearless confidence. Despite having many sophisticated looks for the red-carpet or viewing events, Pettis' everyday wardrobe is what stands out. She takes average items and transforms them into glamorous and girly looks.
Early Life
Madison Pettis is one of the rare cases of stars to have begun a successful career at the age of 5. Her parents entered her into a model search contest in her hometown of Arlington, Texas, and her employment as a model and an actress took off from there.
While Madison will always be the adorable ballerina daughter of Dwayne "The Rock" Johnson in The Game Plan, the now 19-year-old has grown before our eyes–she now has nearly 4 million followers on Instagram alone.
Madison has since been a guest-star for Disney channel and ABC Family, as well as a model, voice actress, and brand ambassador for several companies, including American Eagle and the NFL.
Young Service Work
Something impressive to note about Madison is that she is the youngest entertainer on record to tour for the United Service Organization (a nonprofit organization that provides entertainment for members of the United States Army Forces and their families), as she has a brother who served in the Army.
"My brother, Sergeant Steven Pettis, is in the US Army. I know how much I missed him when he was in Iraq for a year, and I know that there are other kids out there with parents and siblings serving overseas that miss their loved ones as much I missed my brother. I hoped that there was something I could do, to let other kids know that they are definitely not alone in missing their loved ones. I also wanted to be able to tell the other kids how thankful I am for their family members' service to our country. I know it's a big sacrifice for the entire family to make. I am honored that the USO invited me to do educational tours, so I could visit with kids of our troops to tell them how much I appreciate what their brave family members do for us all everyday."
Dress Like a Teen Queen
As seen on her Instagram feed, Madison Pettis is playing a pretty mean style game– and we love it! Between her sultry and summery looks, or her night-out club vibes, Madison can transition between many closets. Despite her young age, she continues to confidently display her fashion knowledge with looks that have every girl asking: "Where can I find that?!"
With such a diverse collection to choose from, we've narrowed down the list to four looks–but many more can be crafted and created from the unique wardrobe of Madison.
Summer Plaid
In this look, Madison stands tall in an adorable summer outfit, perfect for a music festival or a get-together with friends on a warm night. The thing I love most about this set is how well the red works for her, between the pop of lipstick and perfectly matched heels.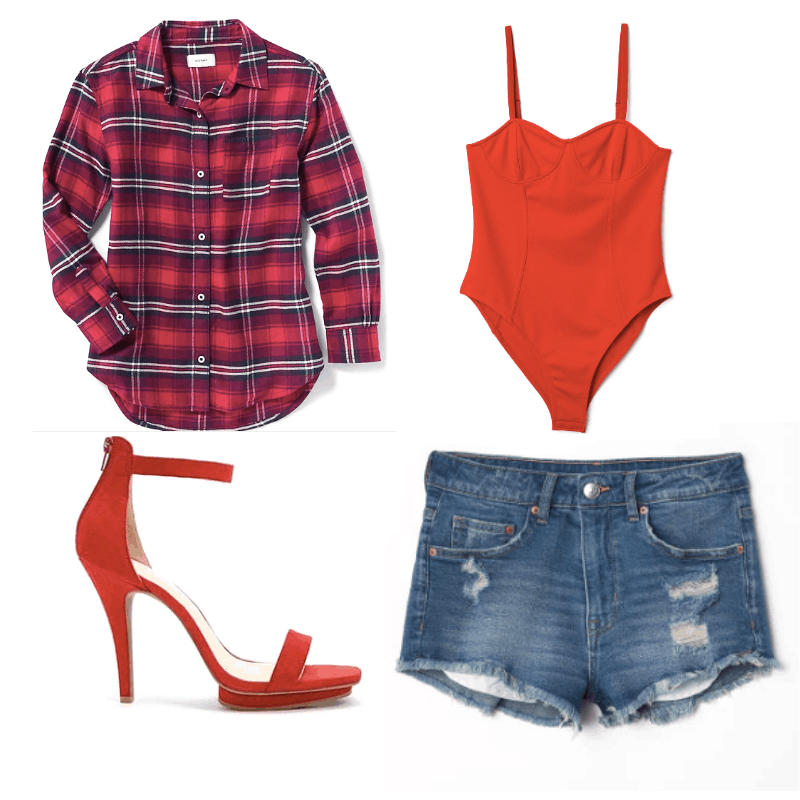 Products: Shoes- (Forever 21), Shorts- (H&M), Flannel- (Old Navy), Body Suit- (H&M)
Get the look by pairing your favorite pair of red heels, comfy (and maybe ripped) jean shorts, a classic red bodysuit, and a cozy fall flannel. Madison makes this look summery with her carefully executed makeup and hair combo, along with her fabulous silver hoops.
Business Chic
Madison rocks an untraditionally patterned set, giving her own unique spin to "business chic". This look is perfect for the girls who don't want to be conformed to the simplistic standards set in business attire–take a fun twist and make it your own! These stripes are the perfect example, and so is her subtle metal jewelry.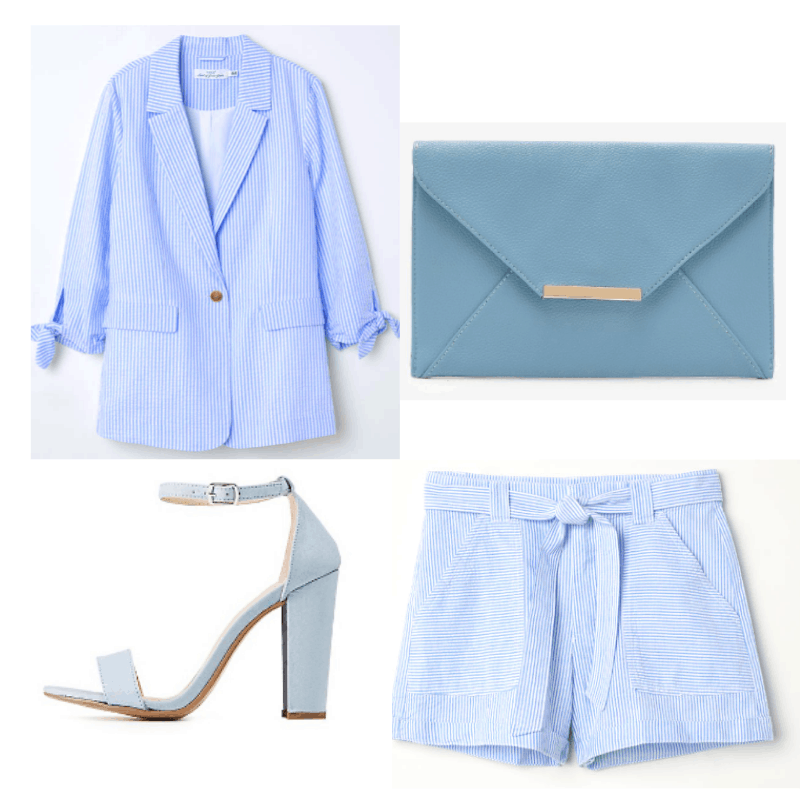 Products: Shoes- (Charlotte Russe), Shorts- (H&M), Top- (H&M), Bag-(BooHoo)
You don't have to follow the trend of using patterns to spice up your business attire– try using colors! We've chosen a subtle light blue to spice up the traditional work clothes. Take any button-down blouse, pair it with similar shorts, and mix and match the shoes and bag to create your own unique look.
Leather and Denim
In this saucy and rebellious look, Madison transforms from teenage innocence into rock 'n' roll queen. This awesome mix of denim and leather forms an unforgettable outfit that's perfect for a night out on the town.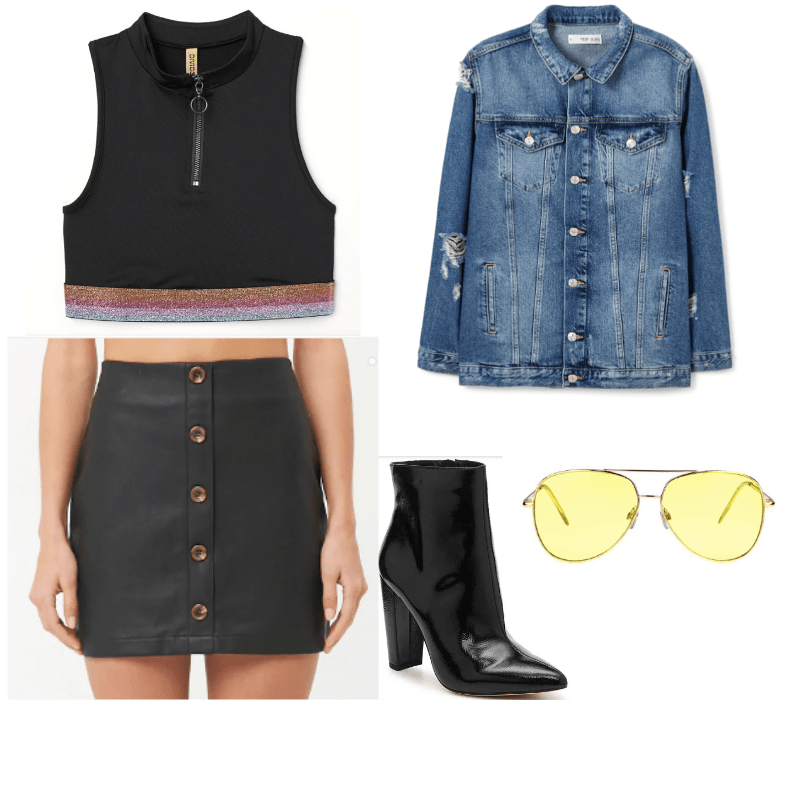 Products: Skirt- (Forever 21), Boots- (DSW), Glasses- (Foster Grant), Jacket- (Mango), Top- (H&M)
Rock this look by starting with the essential boot–a shiny leather material is perfect, and a heel is ideal. Next, work your way up with a classic leather button skirt and a shiny or metallic crop top (we love the neckline and zipper of this one!). Accessorize with a ripped denim jacket, as well as a pair of gold or light-colored sunglasses to tie the style together.
Simply Feminine
In my personal favorite look of Madison's, I adore the way she combined this fitted and checkered pink dress with white sneakers. Her long legs make the look come together, as do her perfectly matched pink lipstick and glasses.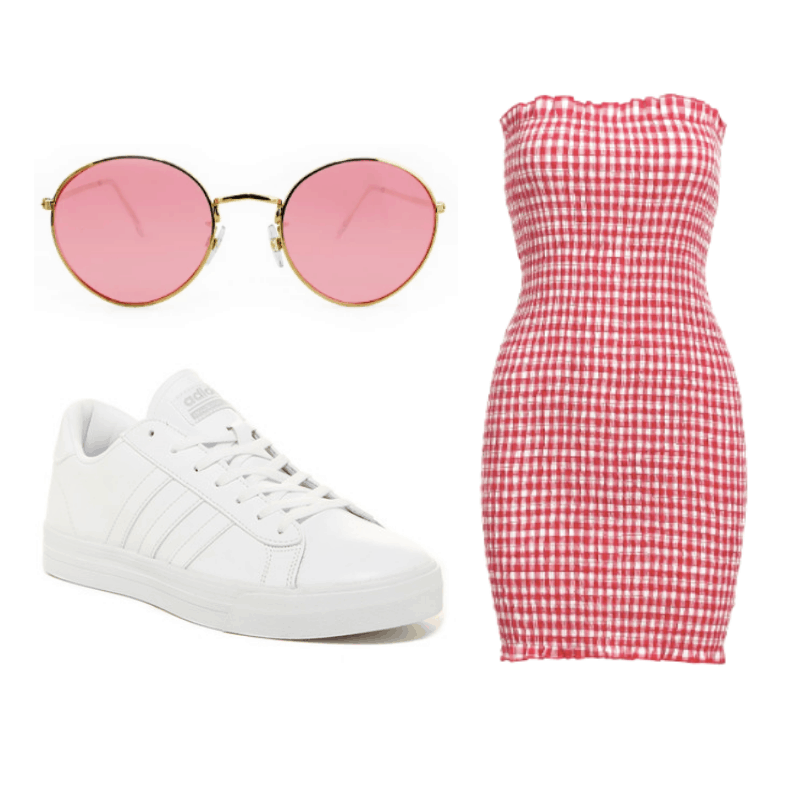 Products: Dress- (Romwe), Shoes- (Adidas), Glasses- (Target)
This look is so simple to achieve, but finding the right dress is essential. Whether it be red or pink, or any warm color for that matter, find a fitted and checkered dress, plus a matching pair of shades. Next, clean up that pair of white shoes, and accessorize with light jewelry.
What do you think?
Now that you've seen into the closet of Madison Pettis, which look is your favorite? Comment below!