"Dressing for Dream Destinations" is a travel series that takes us across the world to daydream about what we'd wear to various locations. (For more, see our past posts on Australia, Russia, India, Morocco, South Korea, Spain, China, Greece, Japan, the UK, Cuba, Iceland, Turkey, Thailand, Italy, Vietnam, France, Malaysia, New Zealand, South Africa, and Indonesia.)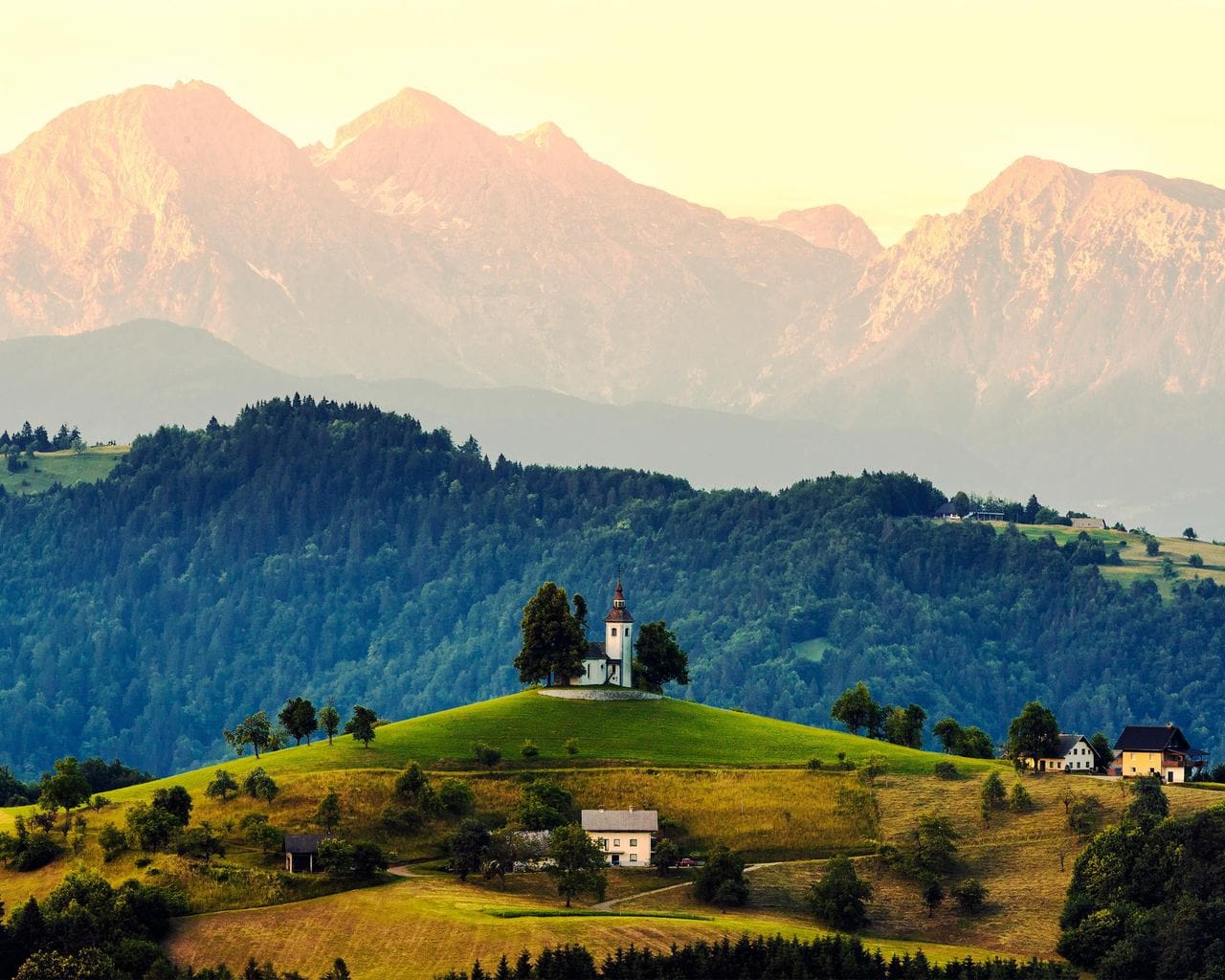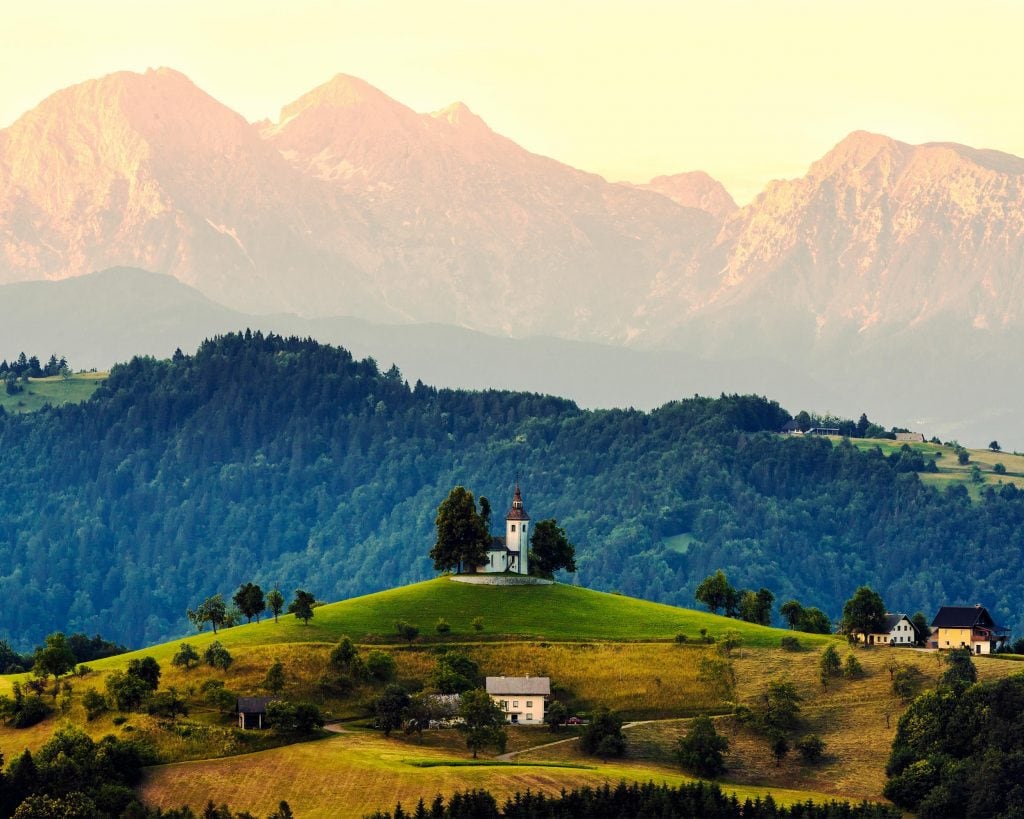 Slovenia is an underrated Central European country known for its breathtaking scenery. It is bordered by Italy, Austria, Hungary, and Croatia.
Throughout the country you will find snow-capped mountains, thick forests, dreamy fields, green rivers, and more natural wonders (there are more than 10,000 caves to explore in Slovenia).
Slovenian architecture is a unique combination of Austrian and Italian influences; it's beautiful and worth seeing!
Fun fact: there is 1 winery or vineyard for every 75 people.
What to Wear in: Ljubljana
Ljubljana is the largest city in Slovenia and has been its capital since 1991. The symbol of the city is a dragon, which you will see everywhere, from fences to signs to graffiti.
Although it is the largest city in Slovenia, it has all the charm of a small university town. The emerald-green Ljubljanica River flows throughout the city, so you'll almost always be walking or eating near the water. Visit the National Museum, Ljubljana Castle, the National and University Library, and Tivoli Park.
One of the best things about visiting Ljubljana is the relaxing and laid-back trip you'll inevitably have.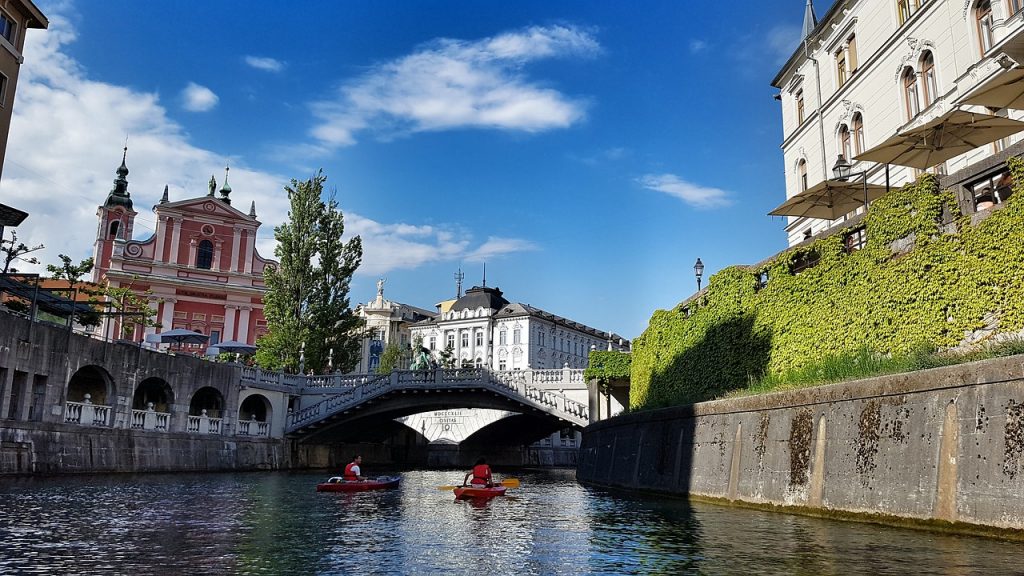 Wearing a comfortable pair of sneakers will come in handy when you're strolling through the city. A catch-all tote bag will help you carry everything you need while you're out.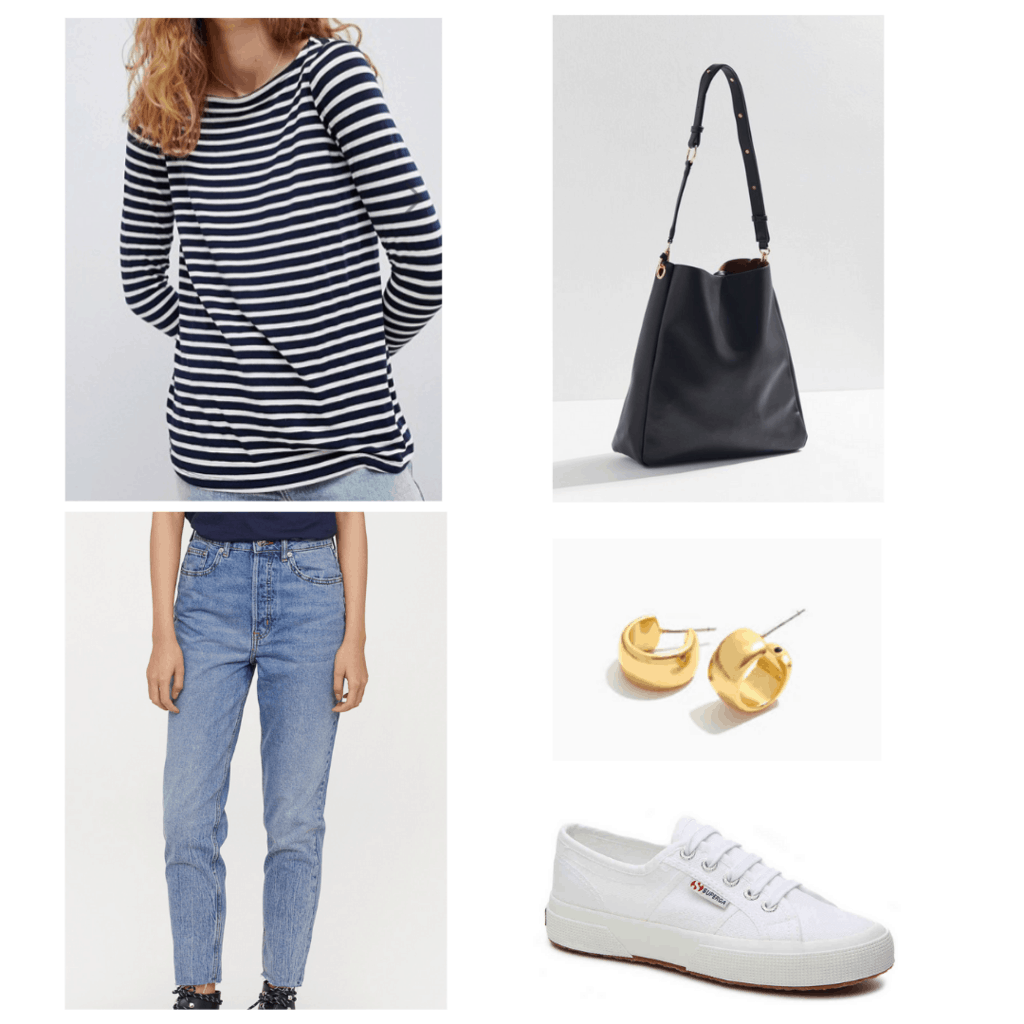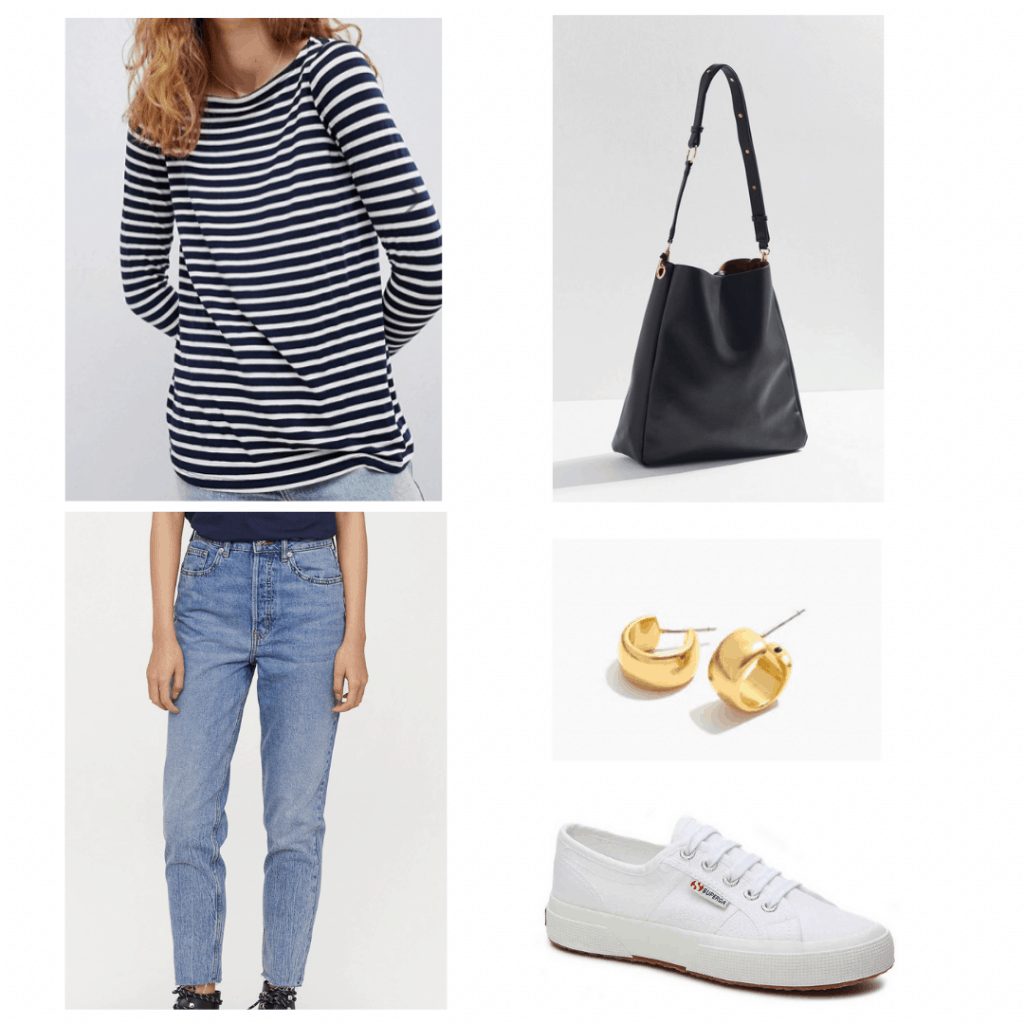 Products: Shirt – ASOS, Jeans – H&M, Bag – Urban Outfitters, Shoes – DSW, Earrings – Madewell
What to Wear in: Lake Bled
Lake Bled is perhaps Slovenia's most famous attraction, located near the town of Bled in northwestern Slovenia.
In the middle of the lake is Bled Island, which has several buildings on it including a 17th century church. There is a baroque-style stairway that leads from the water to the church built with 99 steps.
The island and church is a popular destination for weddings and it is considered good luck for the groom to carry his bride up the stairway.
A wooden boat called a pletna is the traditional transportation from the mainland to the island. Most of the oarsmen are descendants of the 22 original families that were permitted to operate the ferries in the 1700s.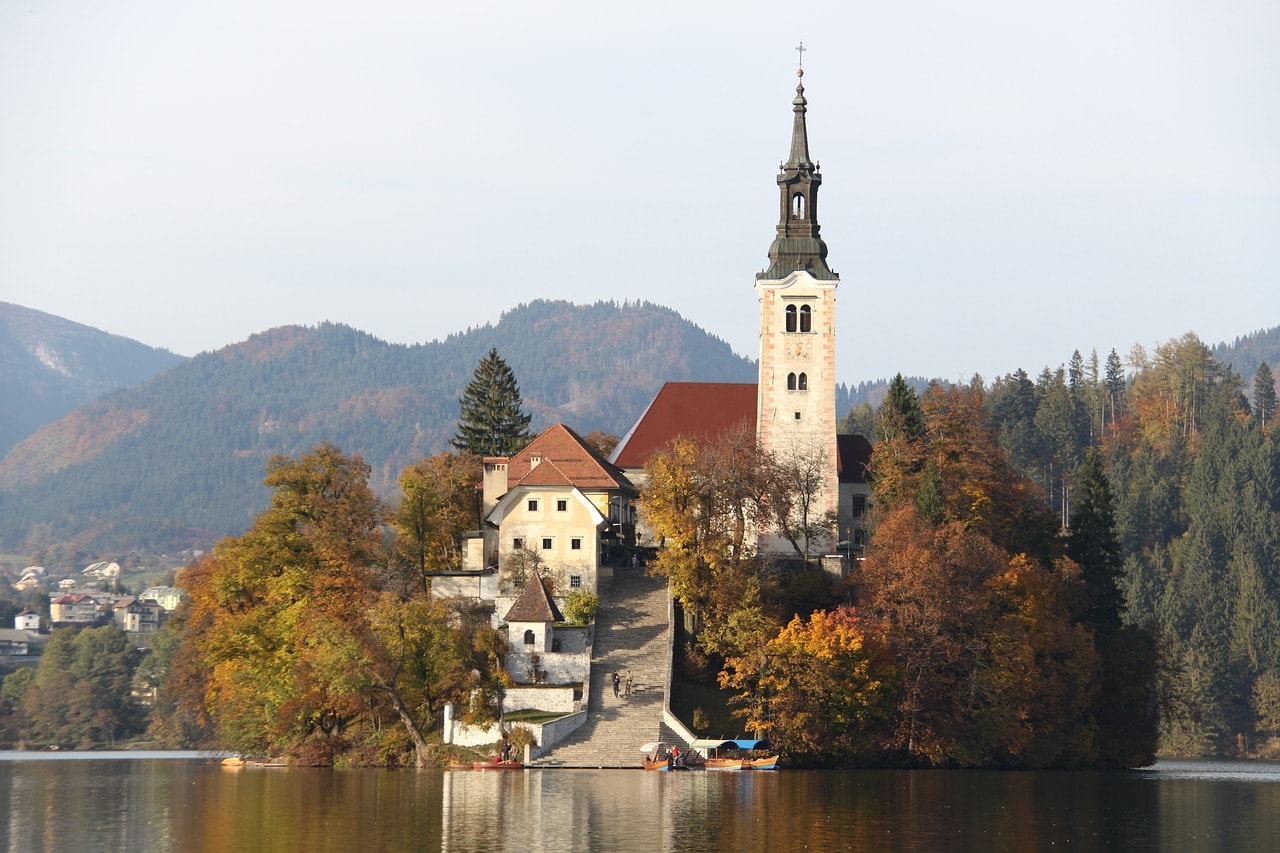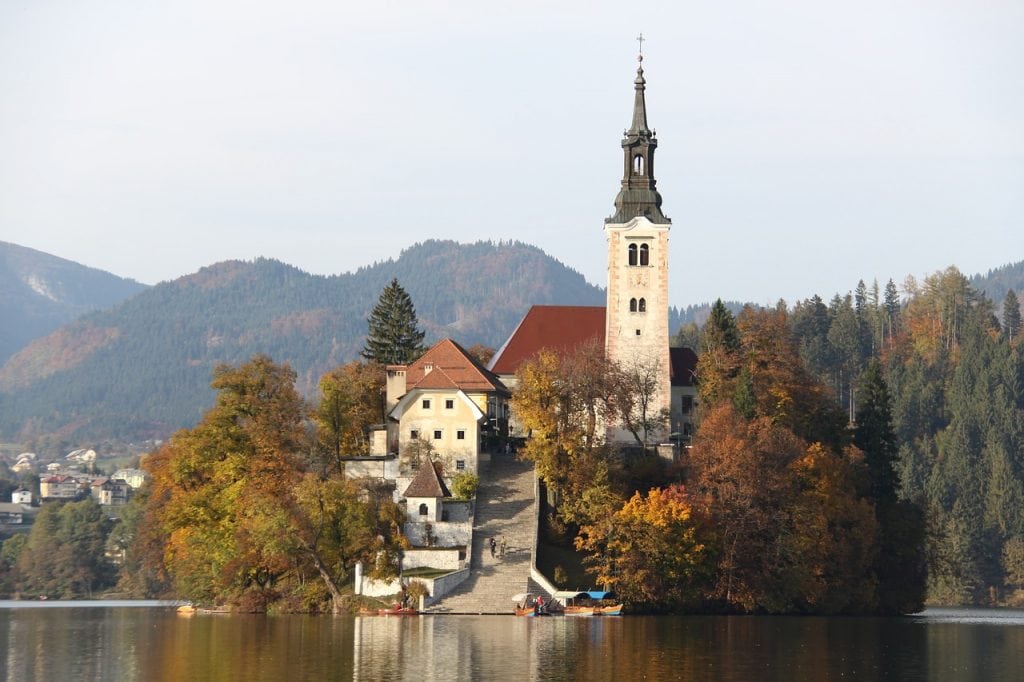 A loose dress and a pair of hiking boots will make it easy to walk up and down stairs and hills when you visit the lake. A packable backpack is lightweight and can be rolled up — a zipper makes sure nothing will fall out when you're on the water.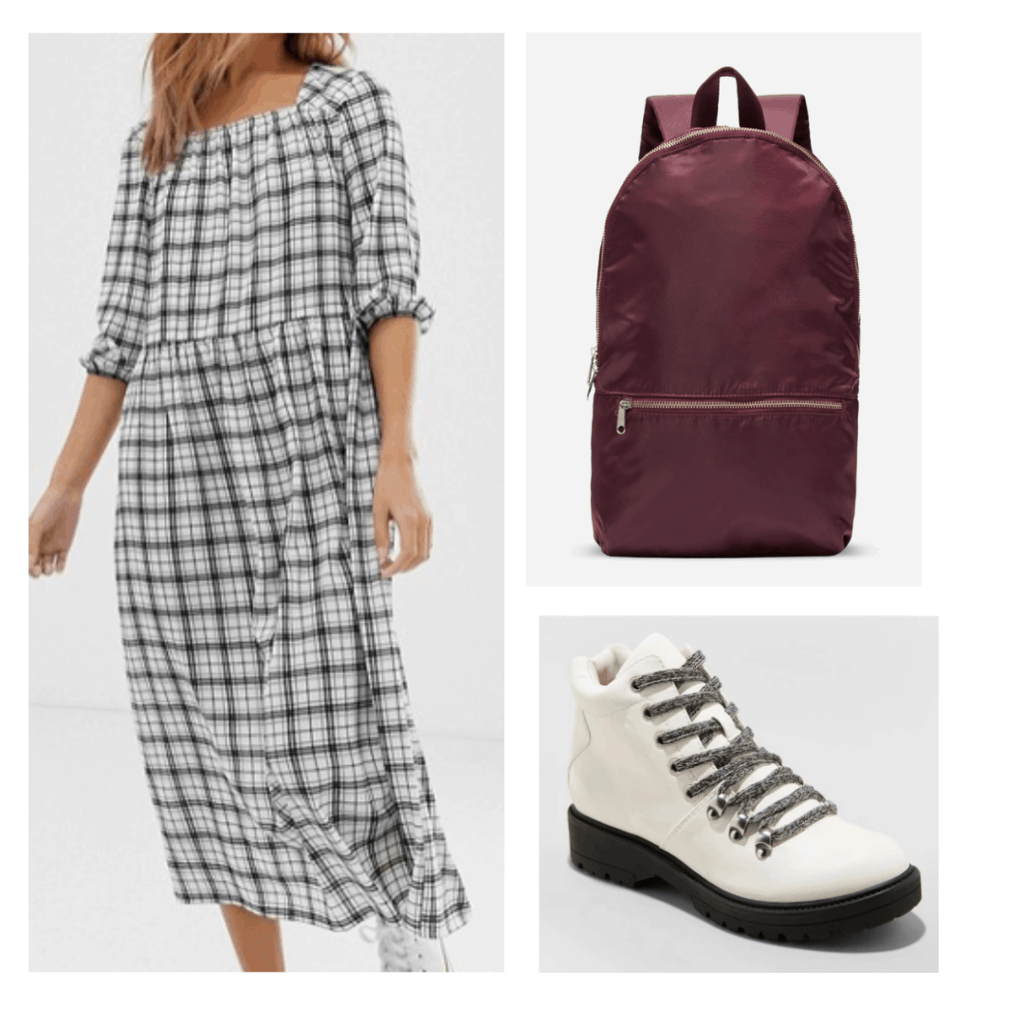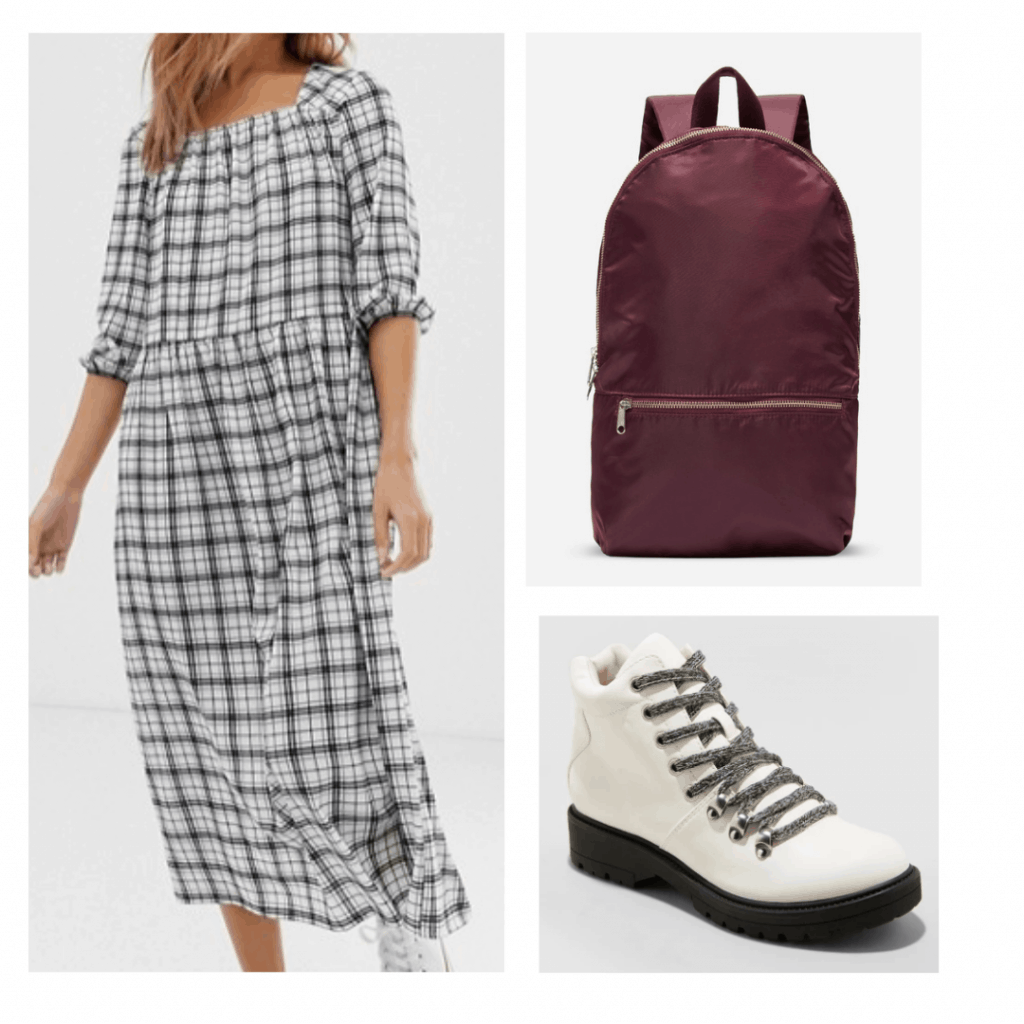 Products: Dress – ASOS, Boots – Target, Backpack – Everlane
What to Wear in: Piran
Piran is located on the southwest coast of Slovenia on the Adriatic Sea. It is a popular resort city and is known for its dreamy Venetian architecture. The city is surrounded by the Walls of Piran that date back to the 7th century.
The most popular attractions in Piran are Tartini Square, St. George's Parish Church, and a bell tower you can climb up for 1 euro. It's also an excellent place to eat fresh and delicious seafood!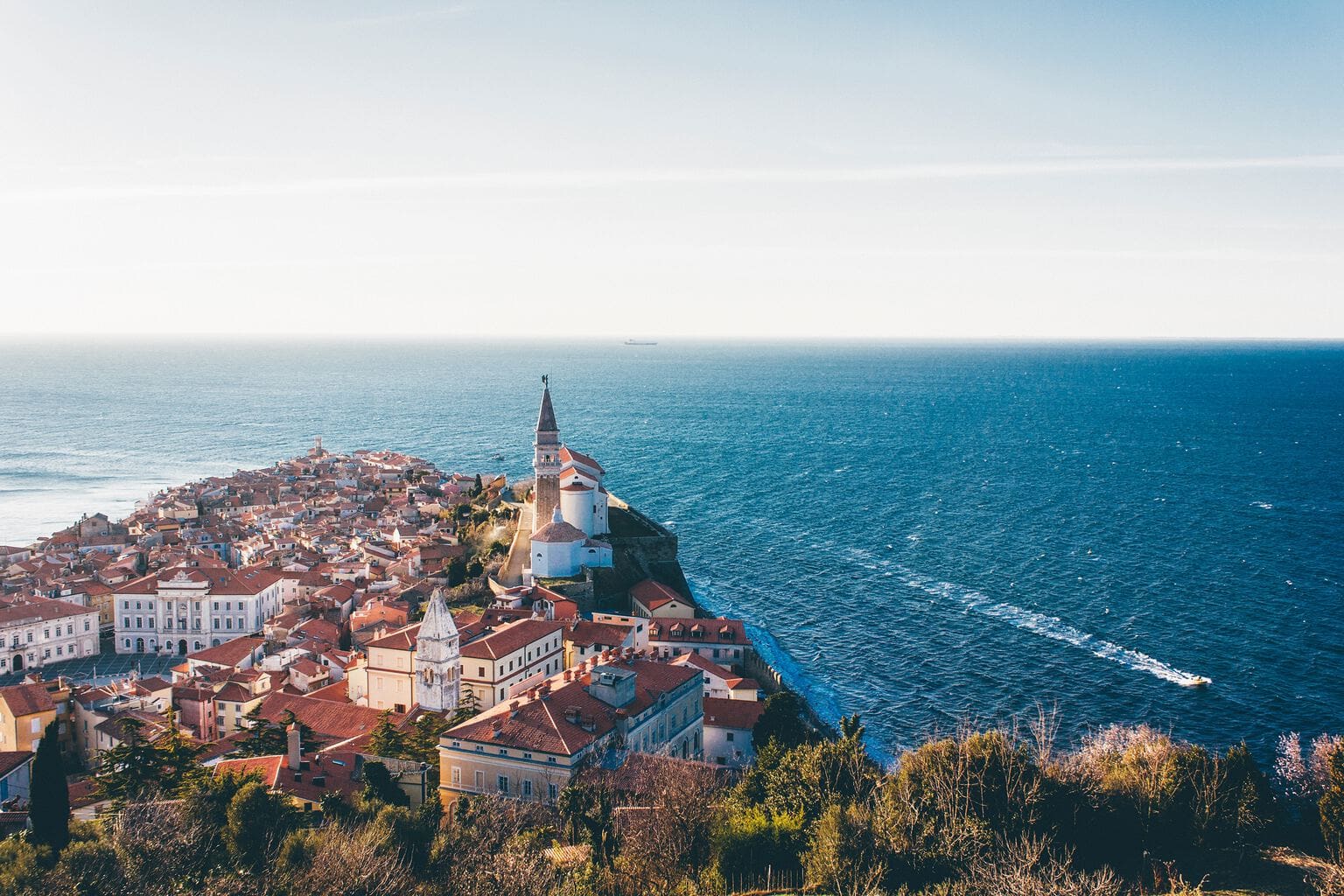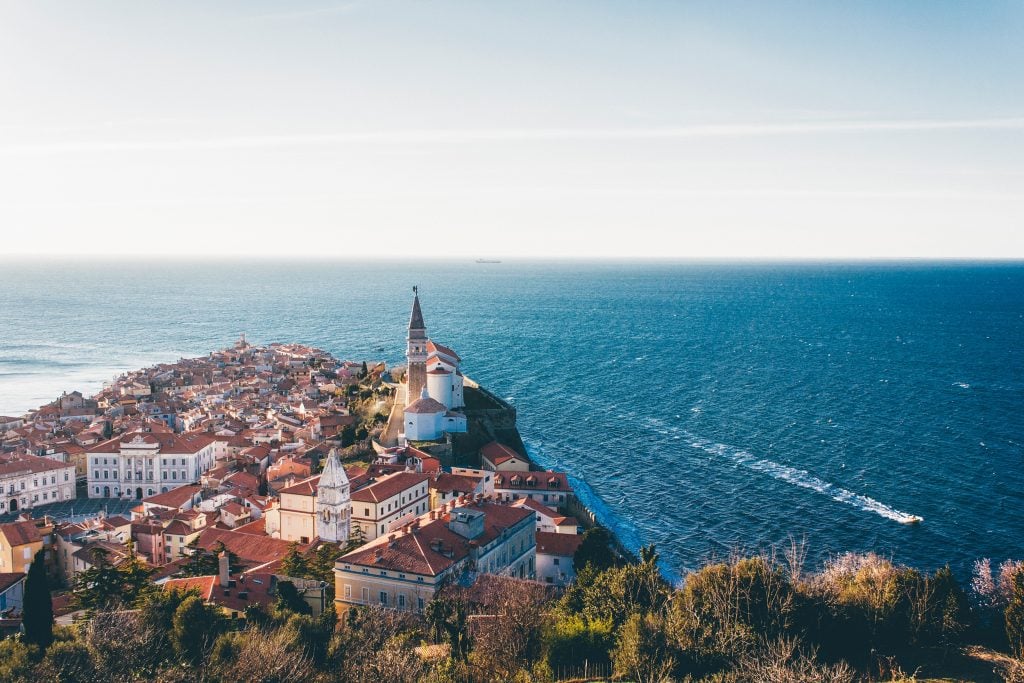 Don't forget your sunglasses when you're strolling along the coast of Piran. A pop of color completes the look!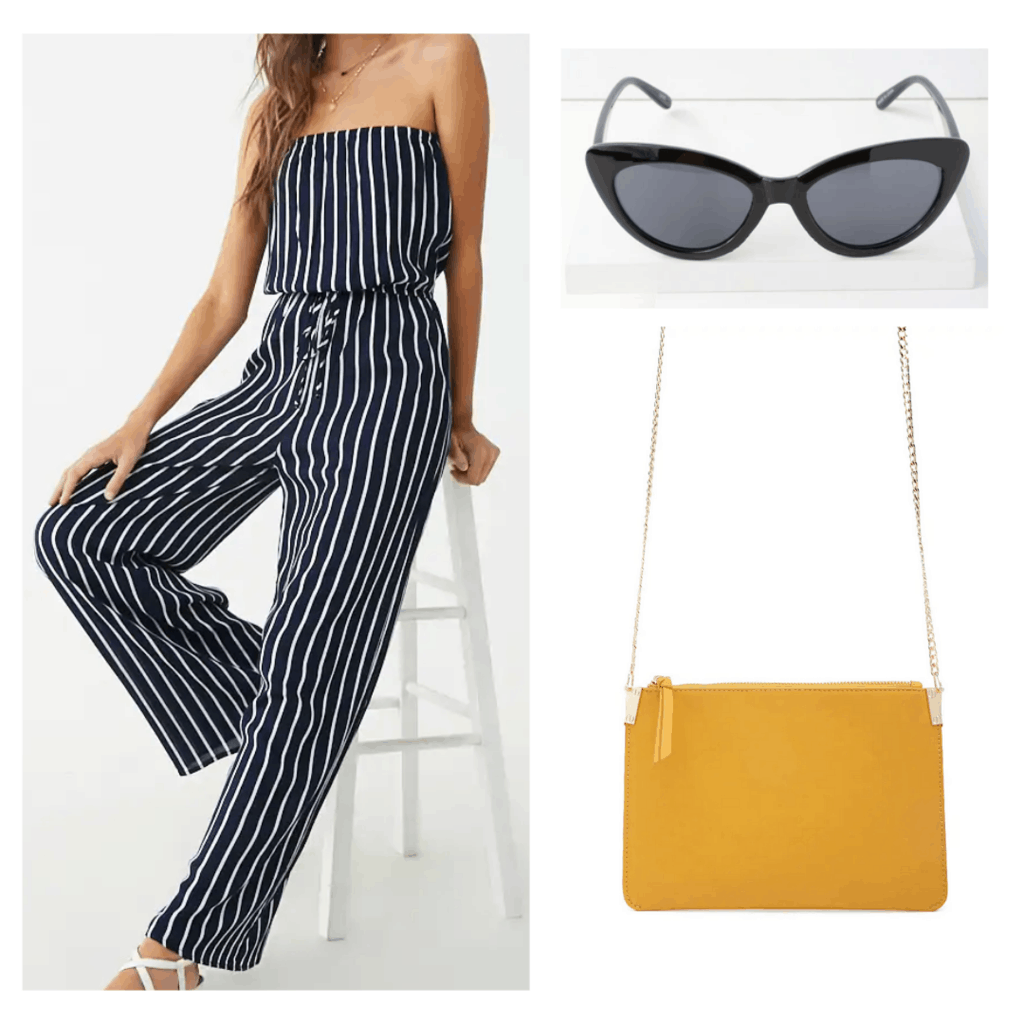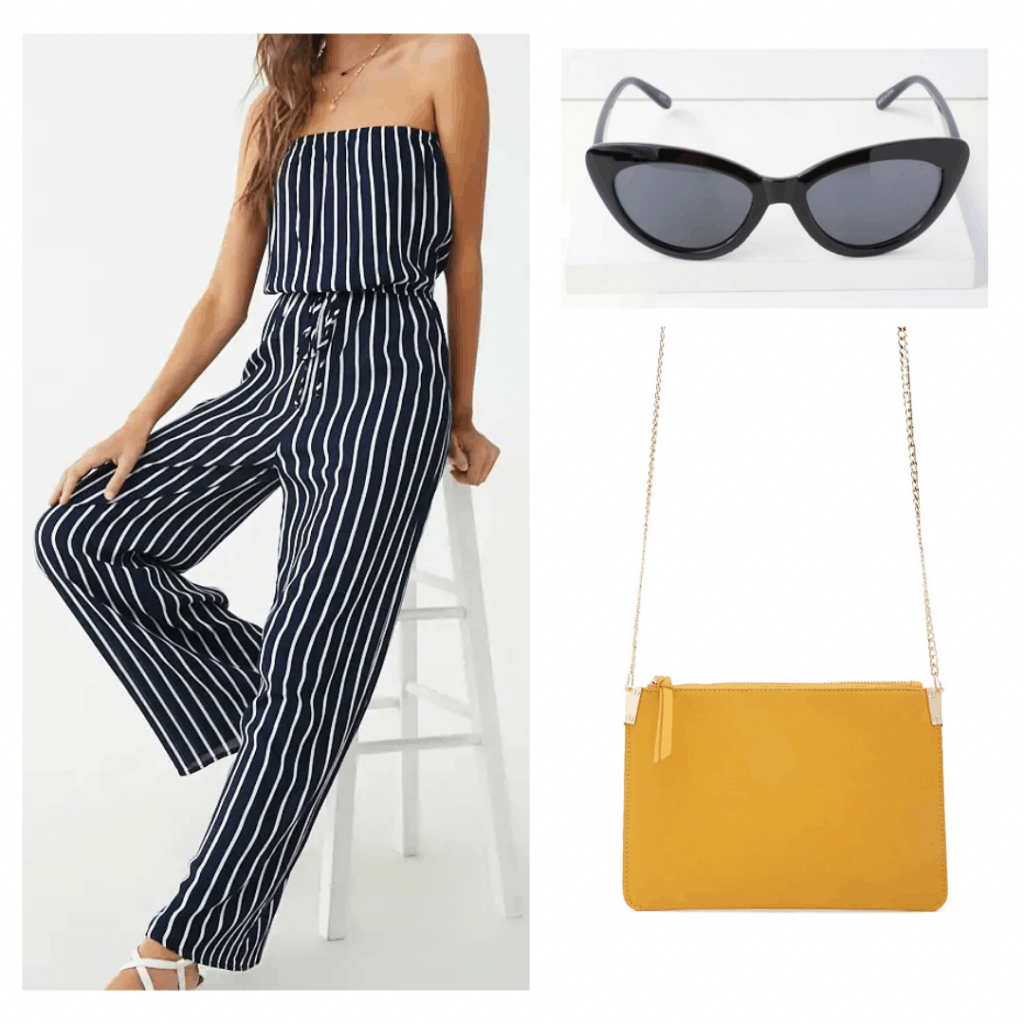 Products: Jumpsuit – Forever 21, Sunglasses – Lulu's, Bag – Forever 21
Have you ever been to Slovenia?
If so, what did you wear? What do you think of my tips on what to wear in Slovenia? Tell me your thoughts by leaving a comment below.