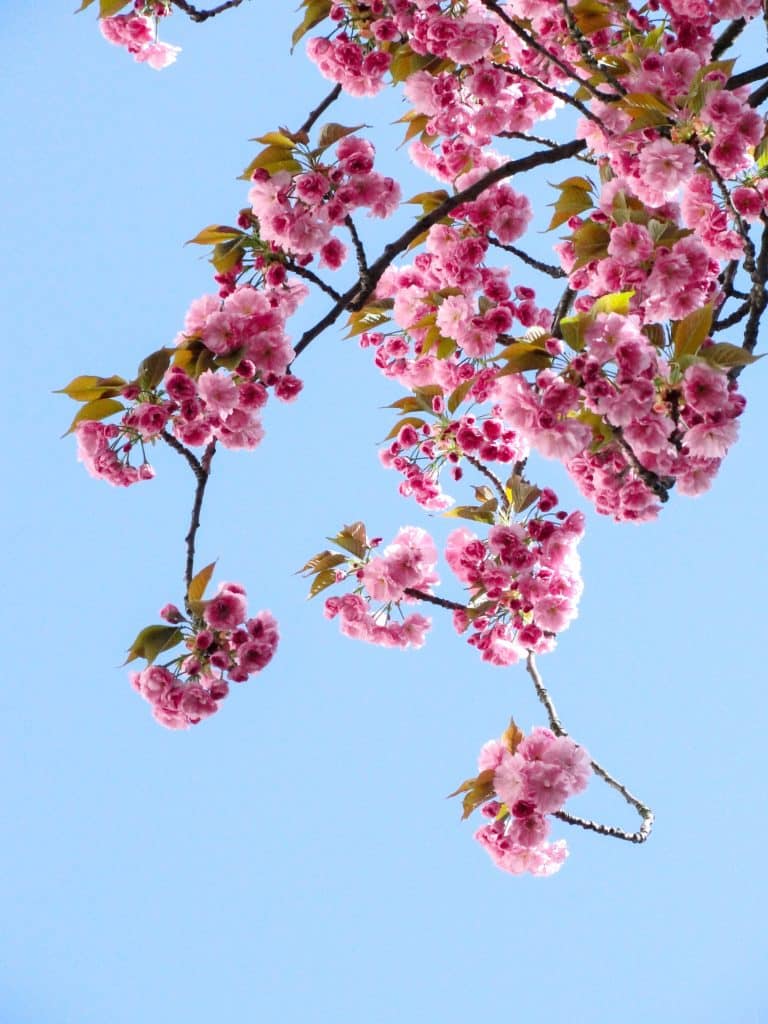 "Dressing for Dream Destinations" is a travel series that takes us across the world to daydream about what we'd wear to various locations. (For more, see our past posts on Australia, Russia, India, Morocco, South Korea, Spain, China, and Greece.)
Japan is one of the most unique countries in the world and one that expertly blends traditional and modern culture.
Made up of around 6,800 islands, Japan is classified as an archipelago. Its citizens enjoy the highest life expectancy in the world and one of the lowest crime rates.
When visiting Japan, expect to see lots of technological marvels, squeaky clean streets, and seemingly countless temples and shrines. Tourists have dubbed this feeling as "temple fatigue".
Fun fact: Japan has 1 vending machine per 23 people! There's a vending machine for everything (look it up!).
Here's a guide to what to wear in Japan, whether you're planning a trip or just dreaming about going there someday:
What to Wear in Japan: Tokyo
Tokyo (officially called Tokyo Metropolis and formerly known as Edo) is the capital of Japan and one of the most populous metropolitan areas in the world.
Tokyo has a reputation for its helpful locals, clean streets, safety, and bustling nightlife.
The most popular sights are the Sensoji Temple, Meiji Temple, Tsukiji Fish Market, Harajuku District, and Shibuya Crossing. However, that's just the nonnegotiable sightseeing locations — there are countless exciting things to do and experience in Tokyo!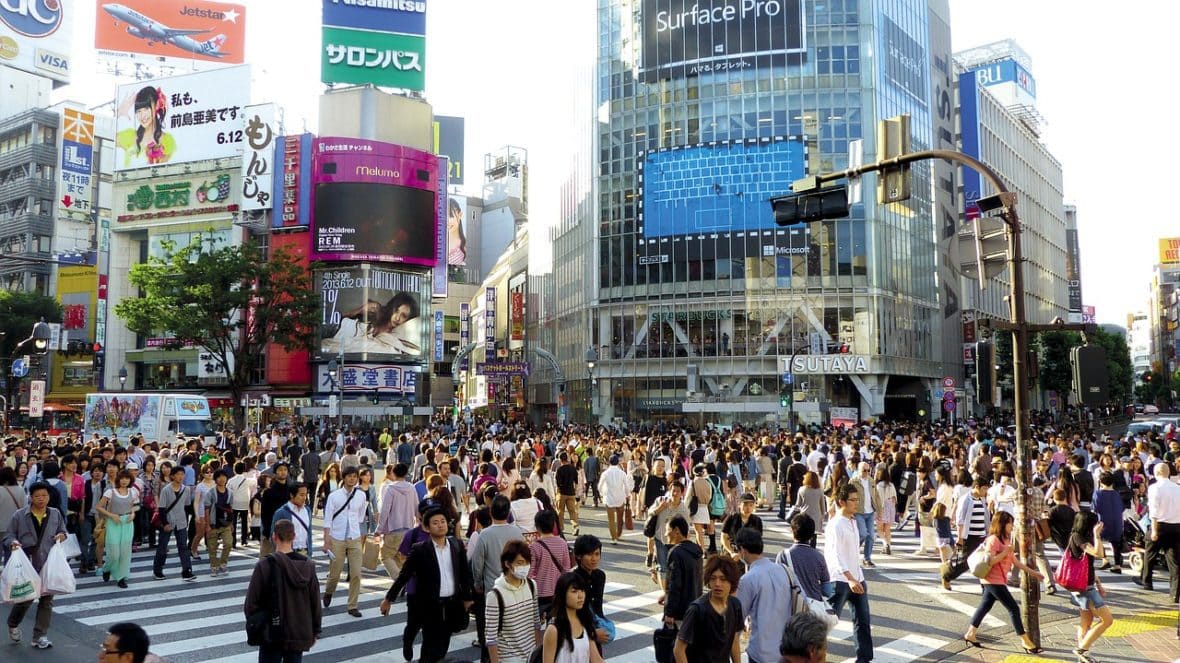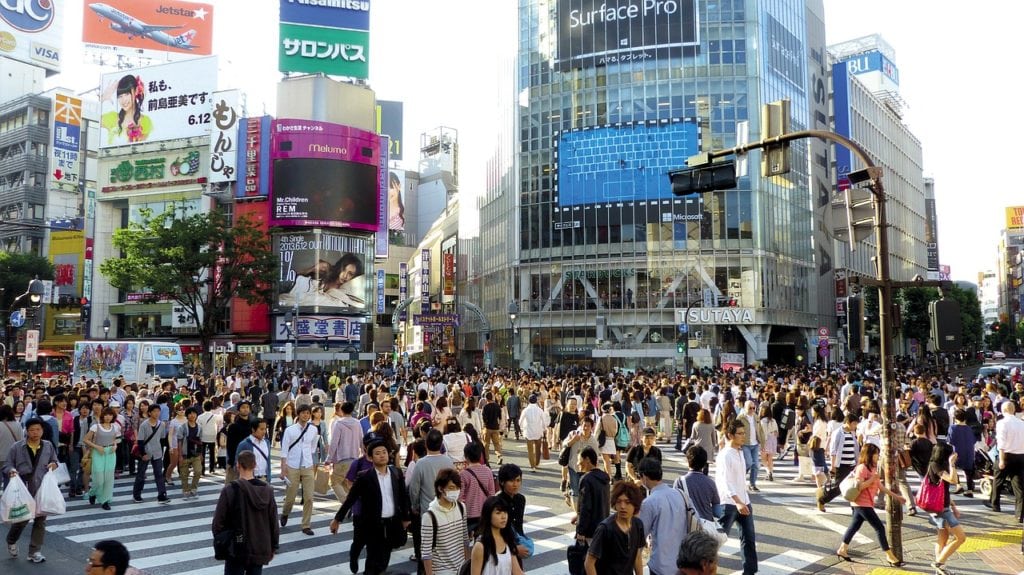 You will be walking everywhere in Tokyo, so sneakers are a must. A flowy mustard skirt and some statement hoops will keep you looking effortlessly trendy like a local.
Etiquette tip: slurping your noodles is considered good manners and a compliment to the chef!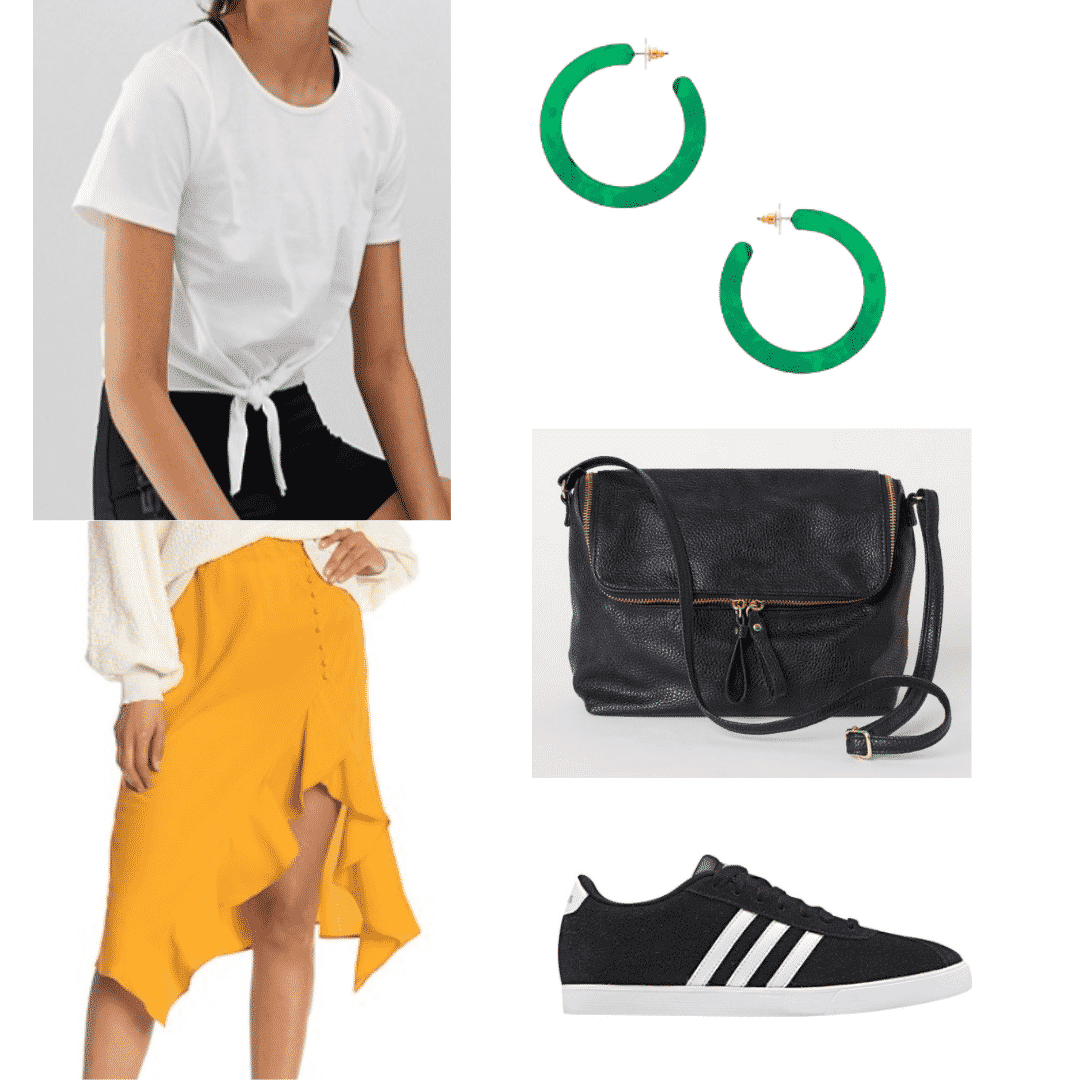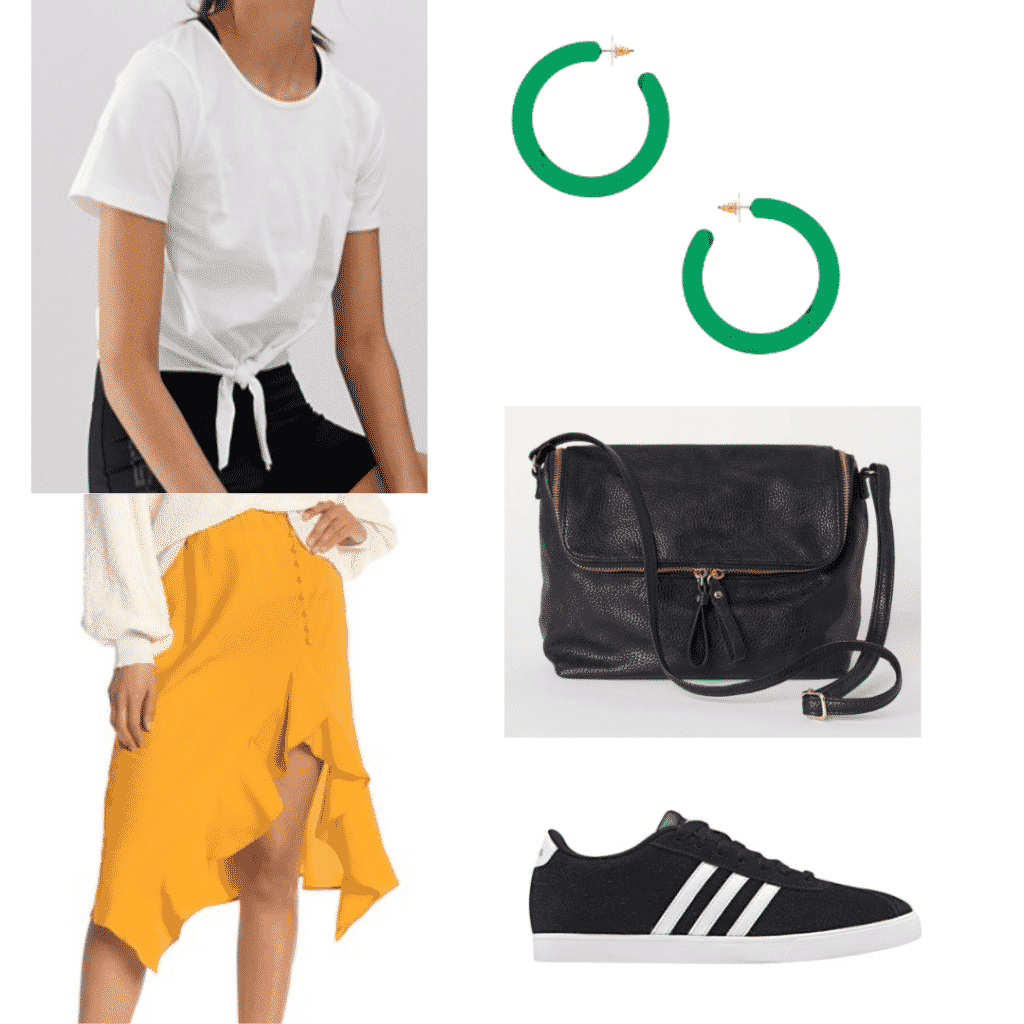 Products: Skirt – Nordstrom Rack, Shirt – ASOS, Sneakers – Shoes.com, Earrings – Revolve, Bag – H&M
What to Wear in Japan: Kyoto
Kyoto was the capital of Japan for a thousand years. It is considered the center of traditional Japanese culture and is fittingly home to some of the most important temples and shrines.
Make sure to visit Fushimi-Inari (pictured below), Kinkaku-ji (Golden Pavillion), Nishiki Market, and Arashiyama (a breathtaking bamboo forest).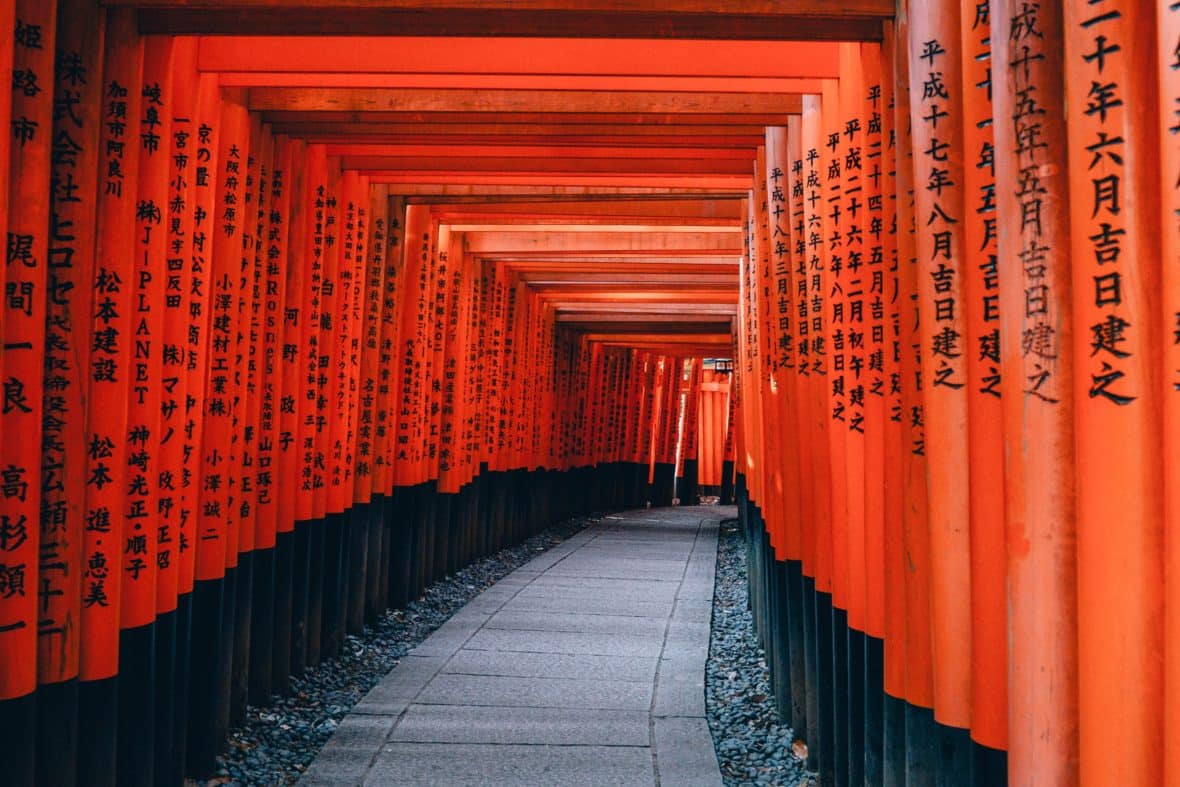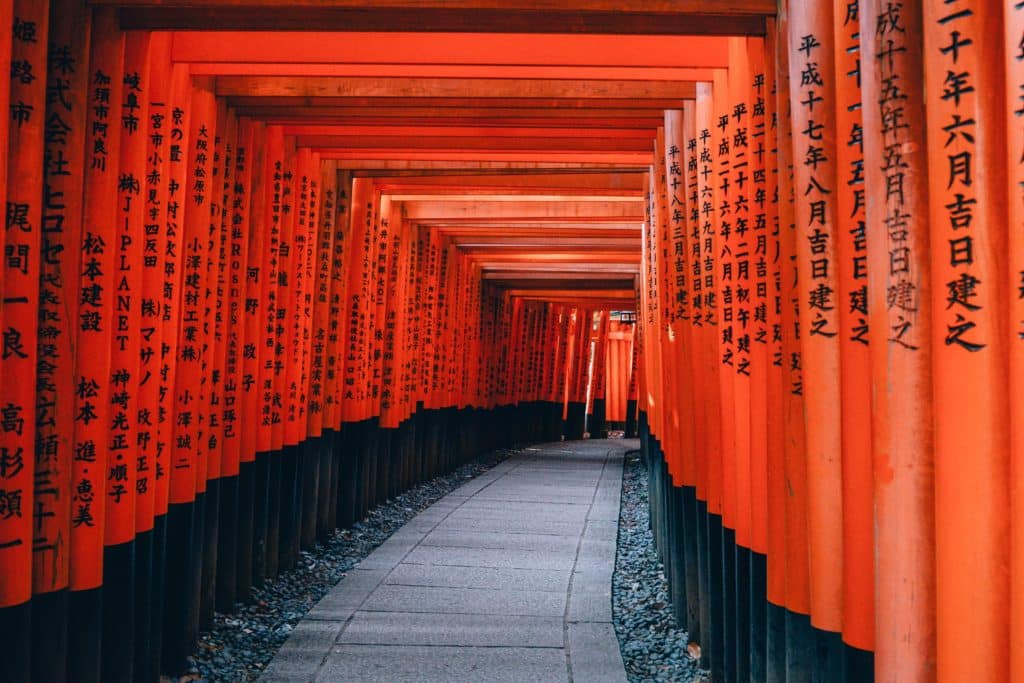 Kyoto is full of lush colors and beautiful backdrops, so I personally wouldn't wear anything flashy in photos.
A nice polished jumpsuit and sandals won't make the day feel like torture when you're hopping around the city's landmarks and walking up hills.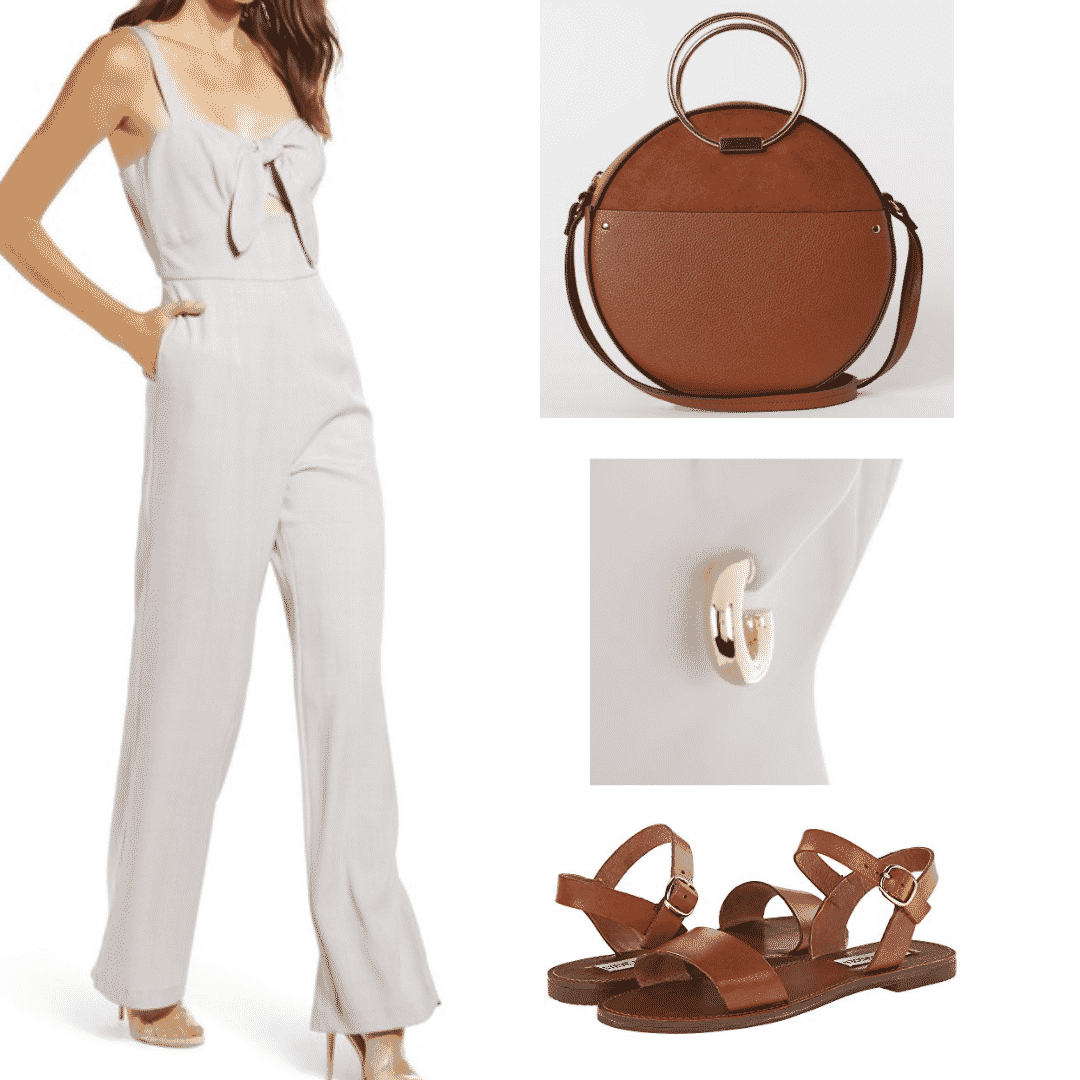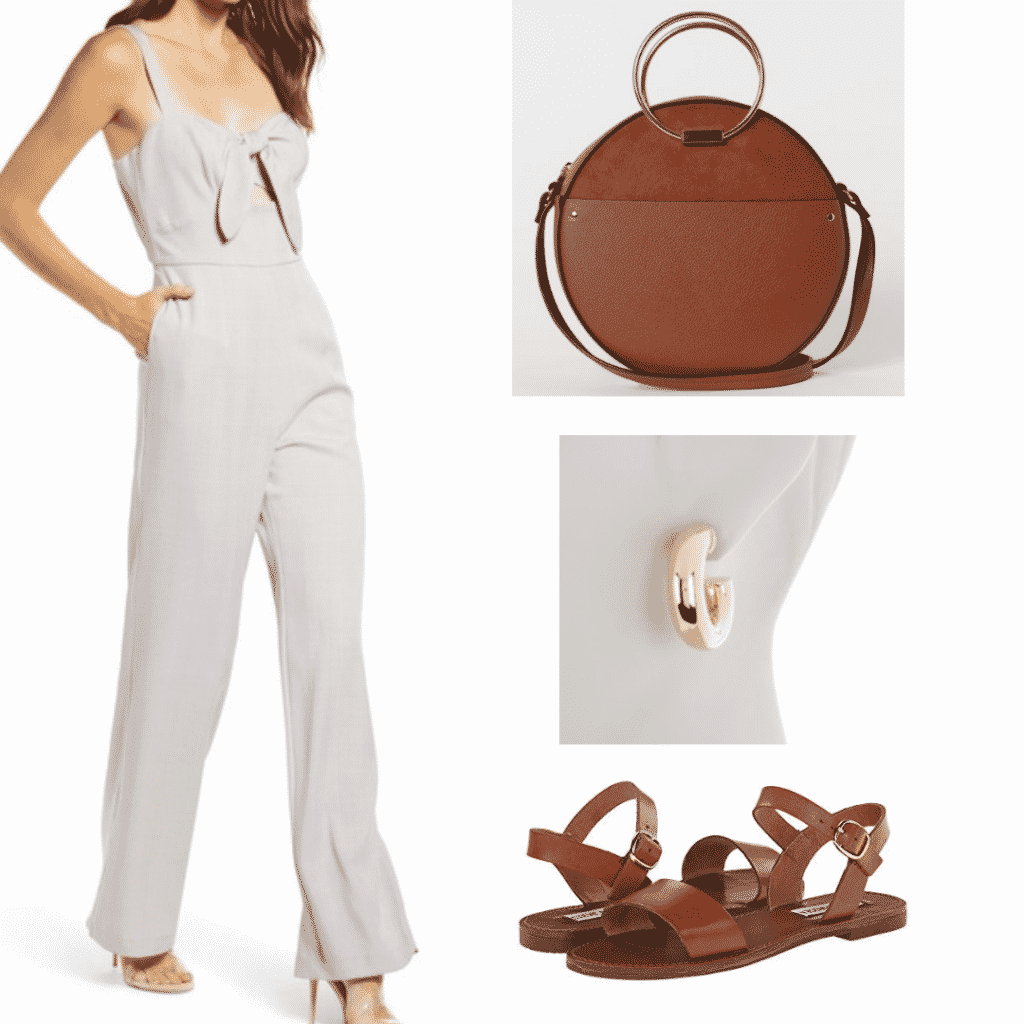 Products: Jumpsuit – Nordstrom Rack, Bag – H&M, Shoes – Zappos, Earrings – Nordstrom Rack
What to Wear in Japan: Osaka
Osaka is the third largest city in Japan and is sometimes referred to as the "nation's kitchen". It was also Japan's capital multiple times throughout its history. Locals are known to be outgoing food lovers and heavy drinkers.
During the day, visit the grand Osaka Castle and various temples (of course). By night, walk the night districts filled with street stalls and restaurants!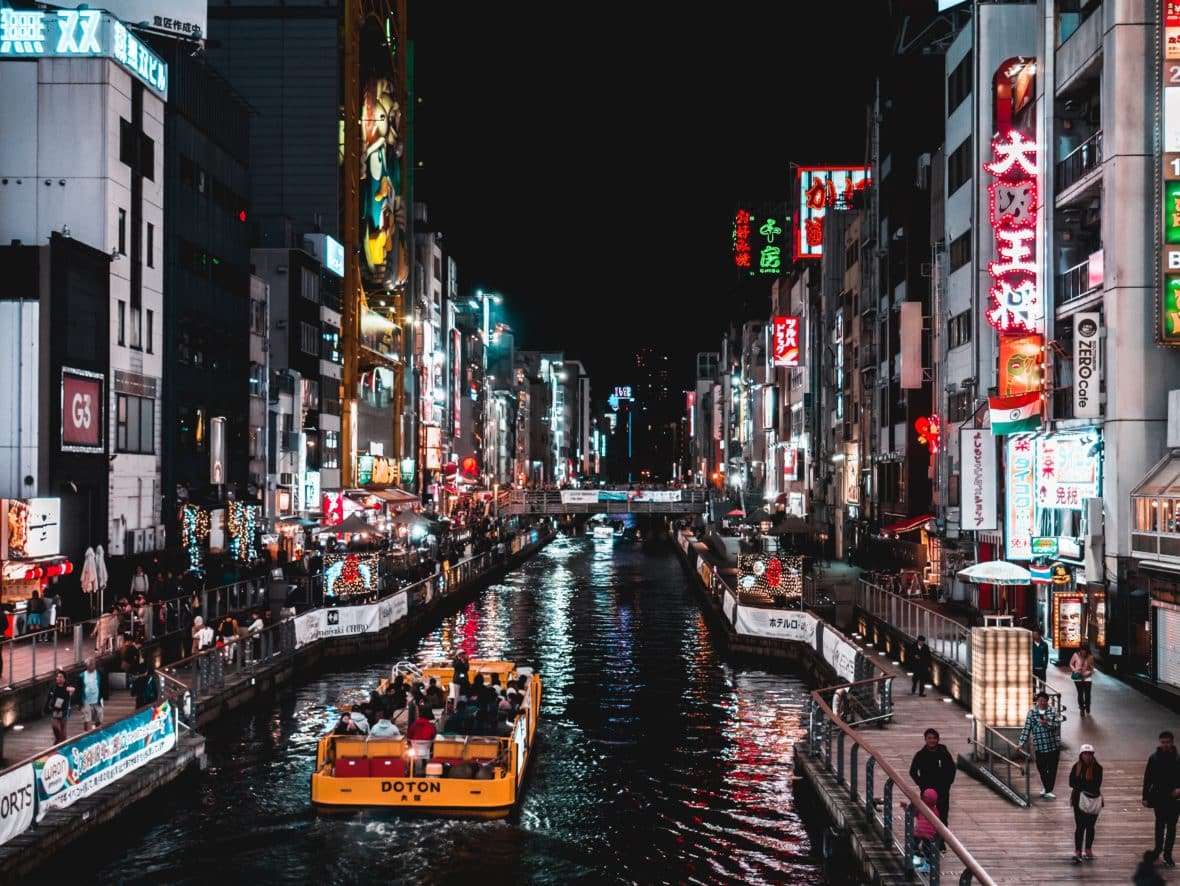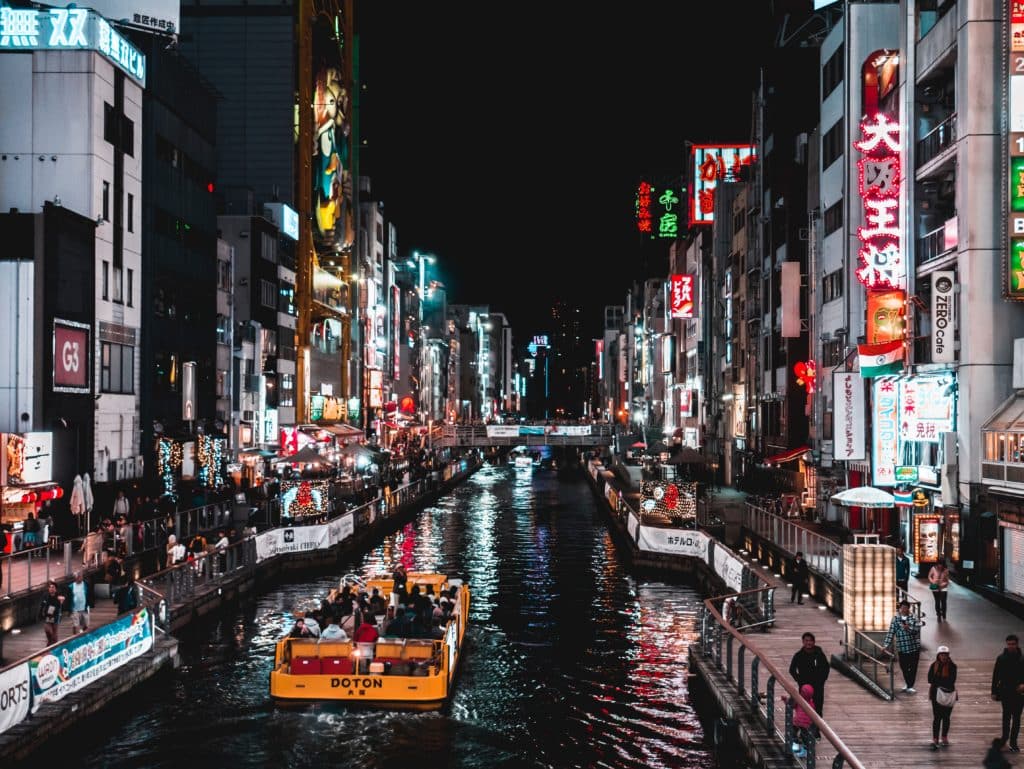 Osaka's street food is some of the most renowned in the country (if not the world), so make sure you dress appropriately for all the feasting!
It can also get chilly at night, so bring a light jacket. Make sure to catch a famous puppet theater show before you leave.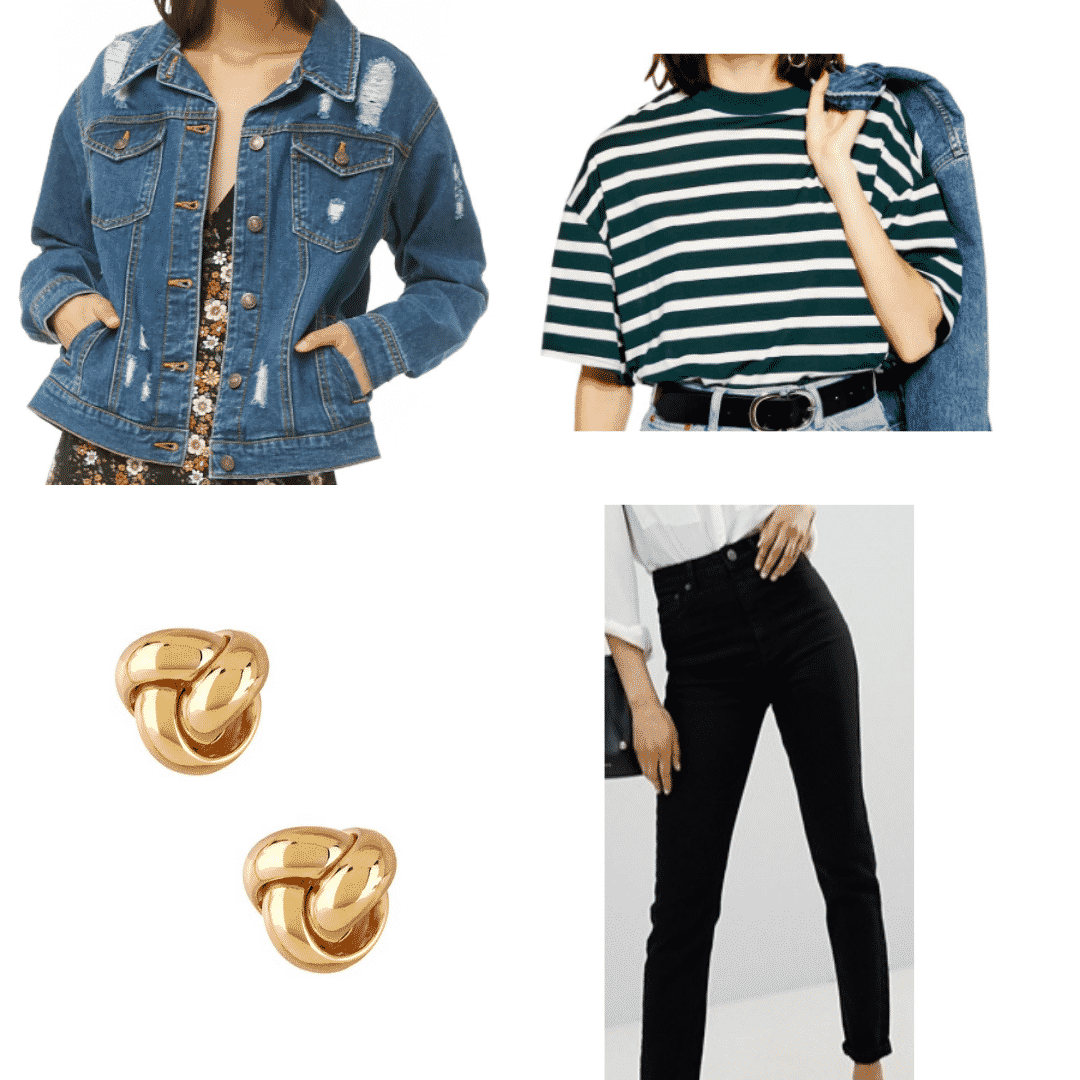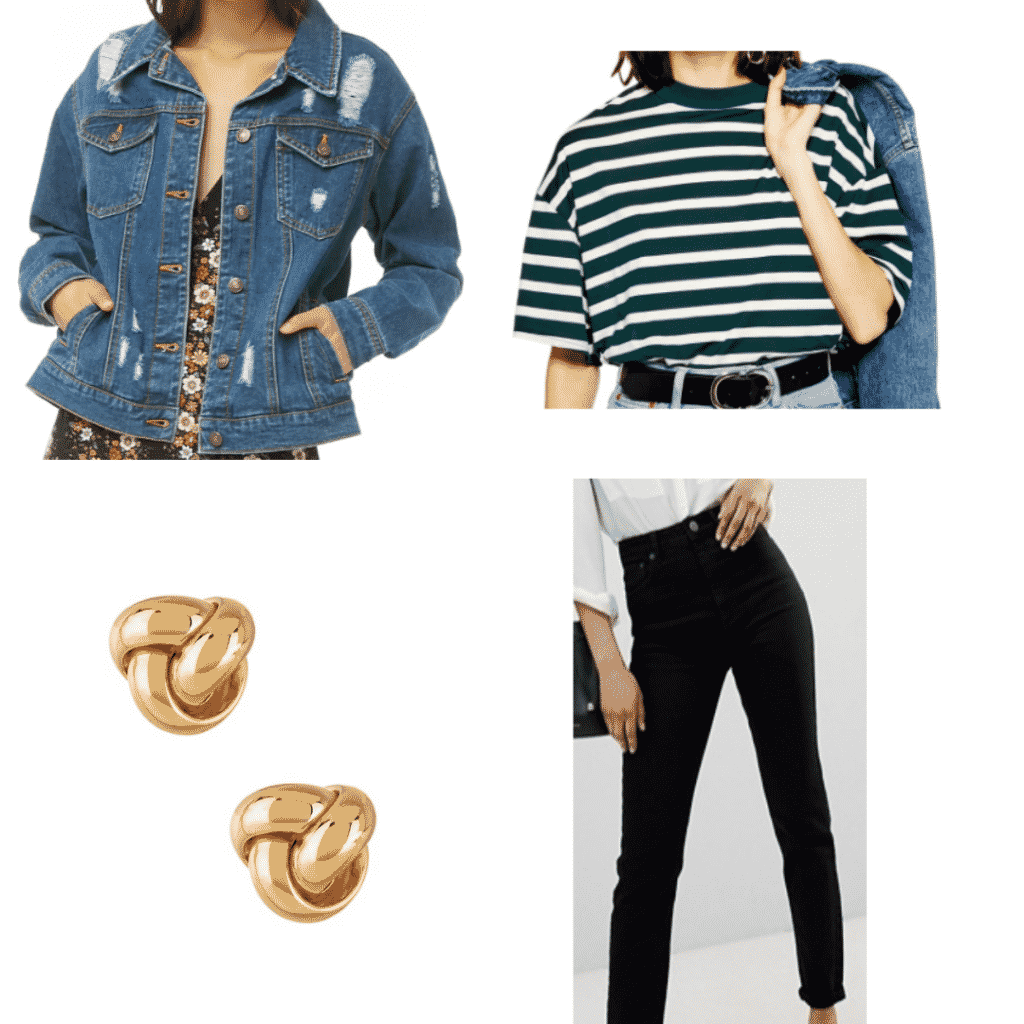 Products: Jacket – Forever 21, Top – Nordstrom, Jeans – ASOS, Earrings – Nordstrom Rack
What to Wear in Japan: Nara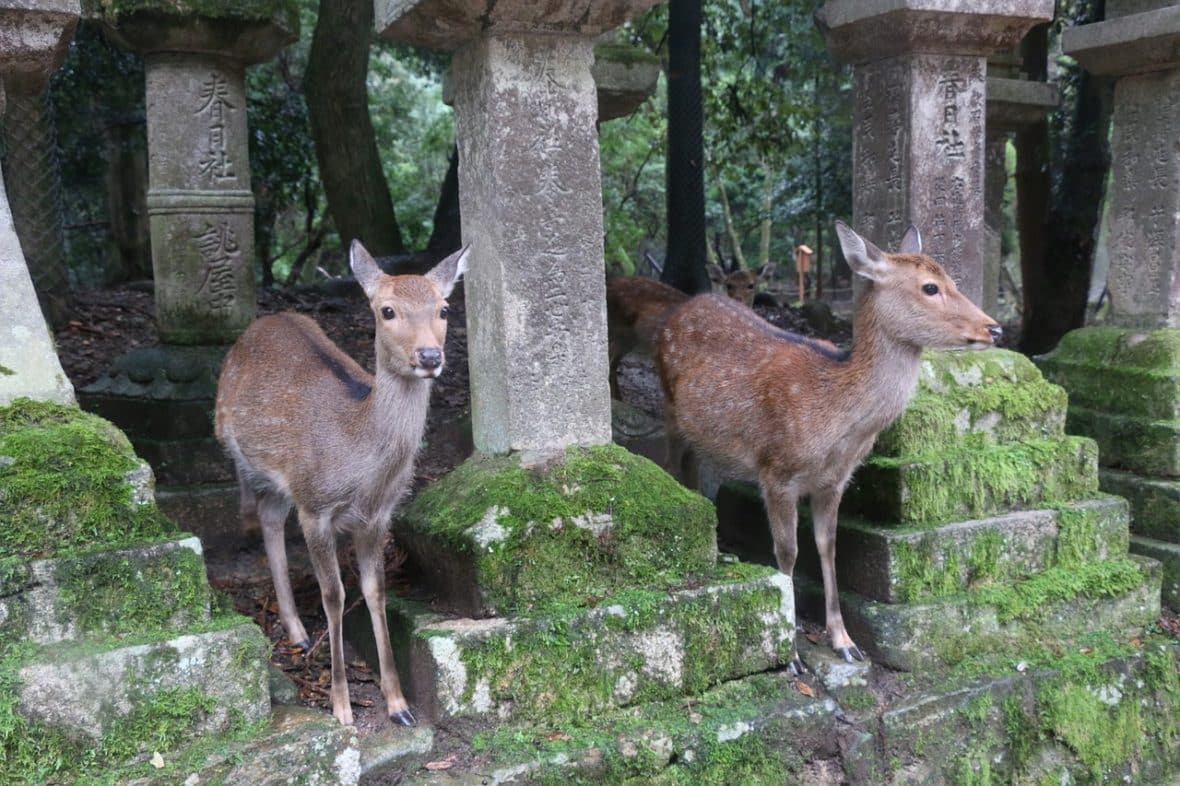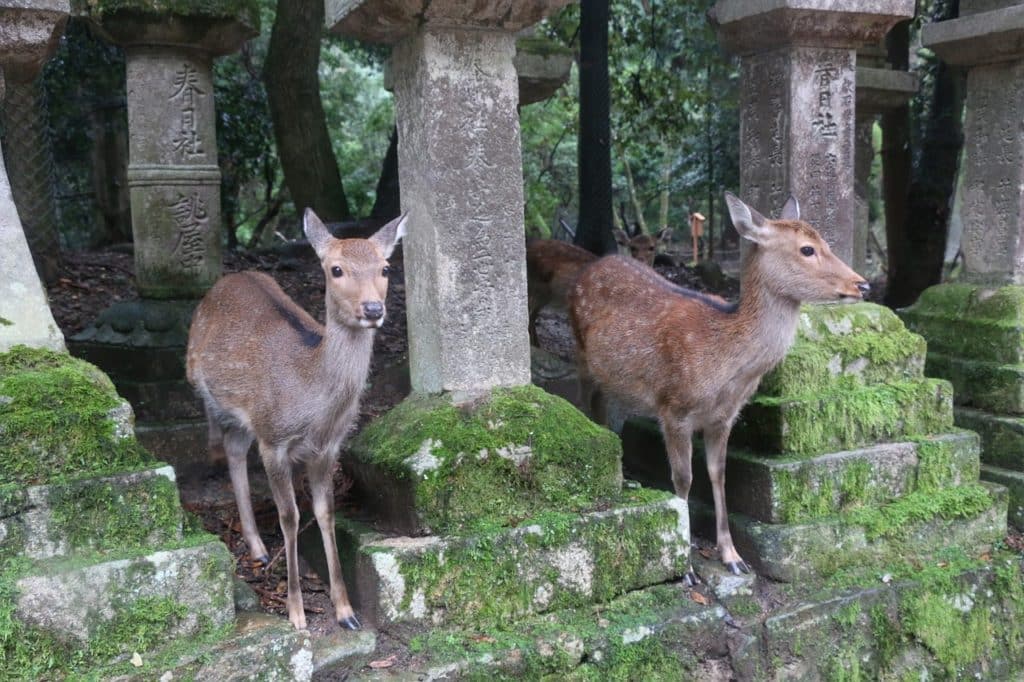 Nara (also once the capital of Japan) is one of the most unique places in the world — and one of the cutest. This city is known for its sika deer that roam freely in Nara Park, which include the grounds of Kasuga Taisha Shrine. The deer have been regarded and protected as sacred and heavenly creatures for hundreds of years.
Visitors can buy deer crackers, which the deer have learned to bow for! Be careful, though — they're known to get aggressive when teased.
You will be outdoors for most of your time at Nara, and certain parts of the park can get muddy or dusty depending on the weather. A cute pair of rain-boots can save you from feeling icky.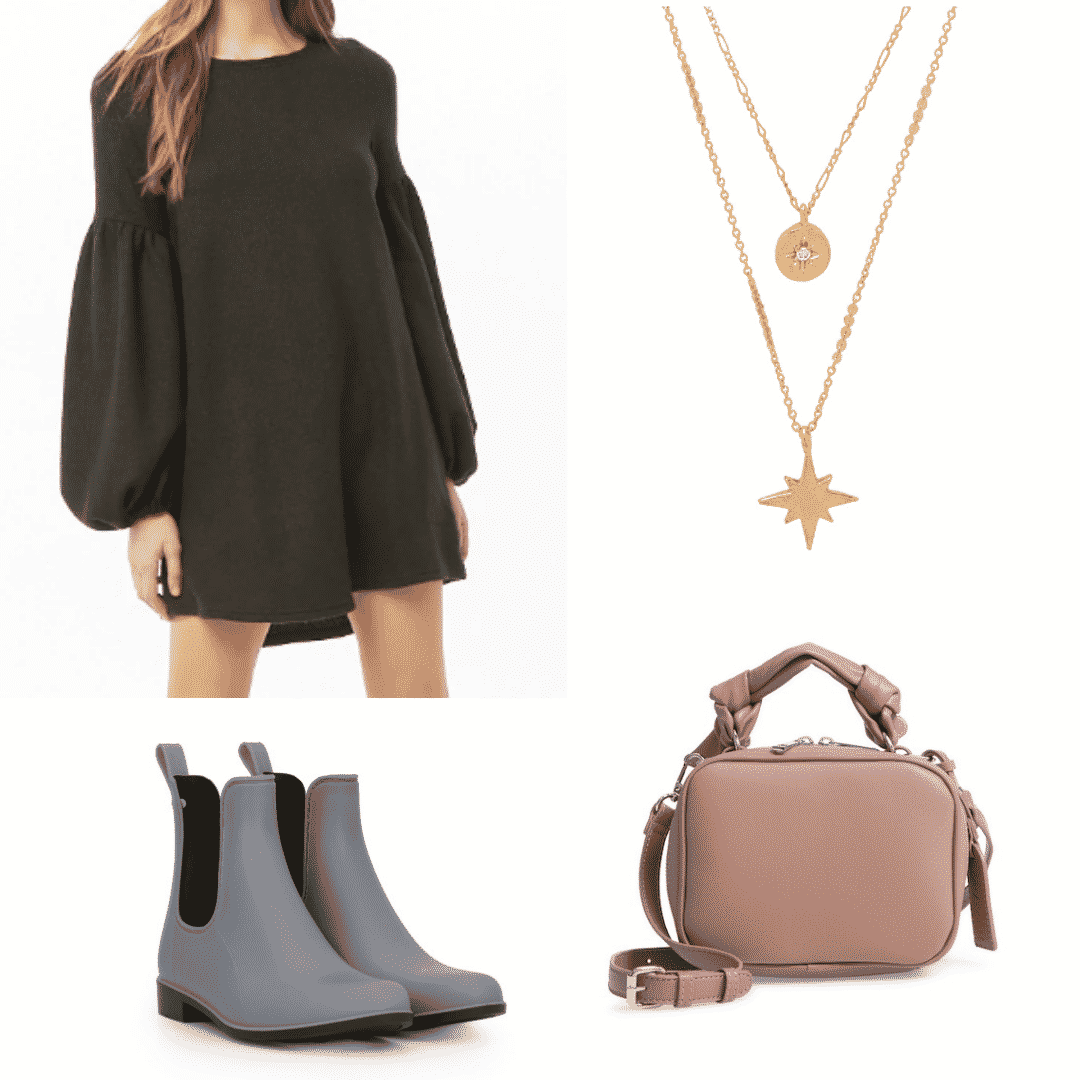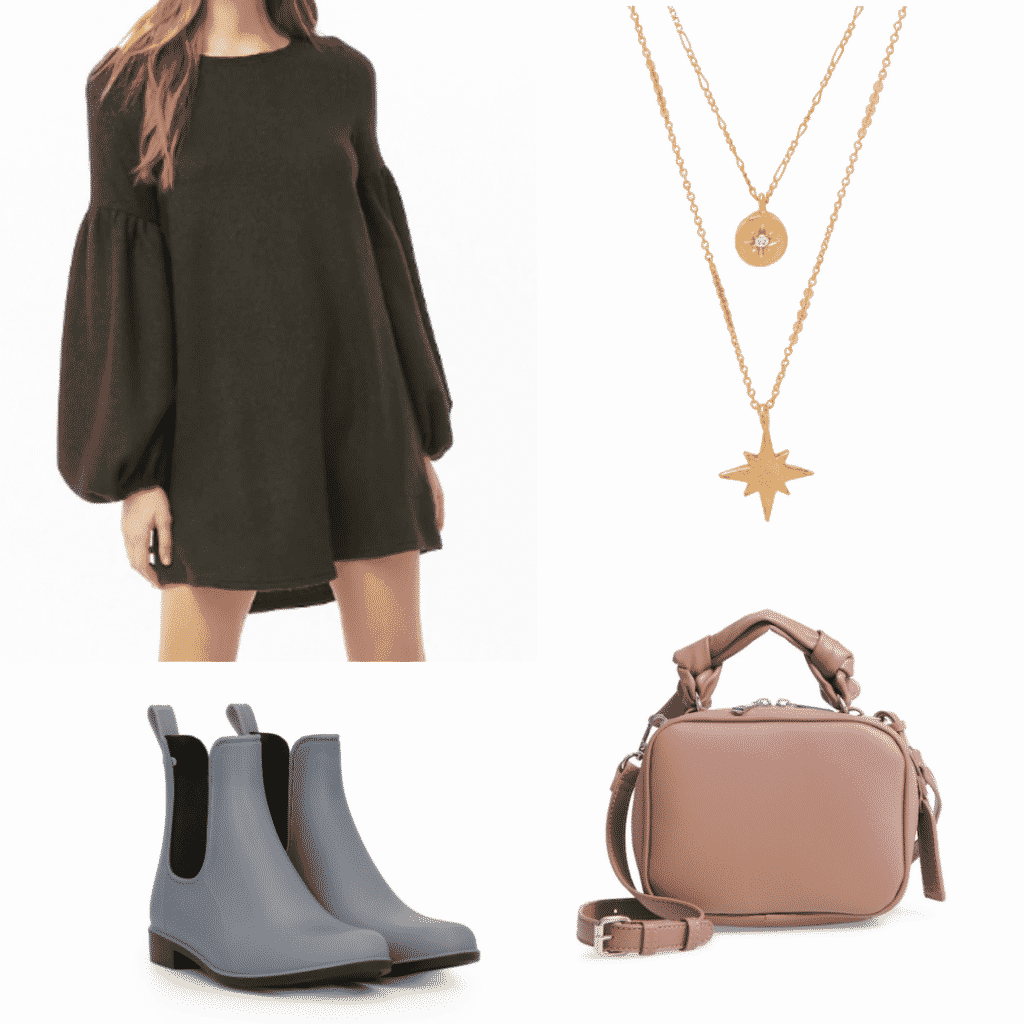 Products: Rain boots – Sam Edelman, Dress – Forever 21, Bag – Nordstrom Rack, Necklace – Revolve
What do you think?
Have you been to Japan before? If so, what did you pack and wear? What do you think of these outfit ideas for Japan? Tell us in the comments section below.