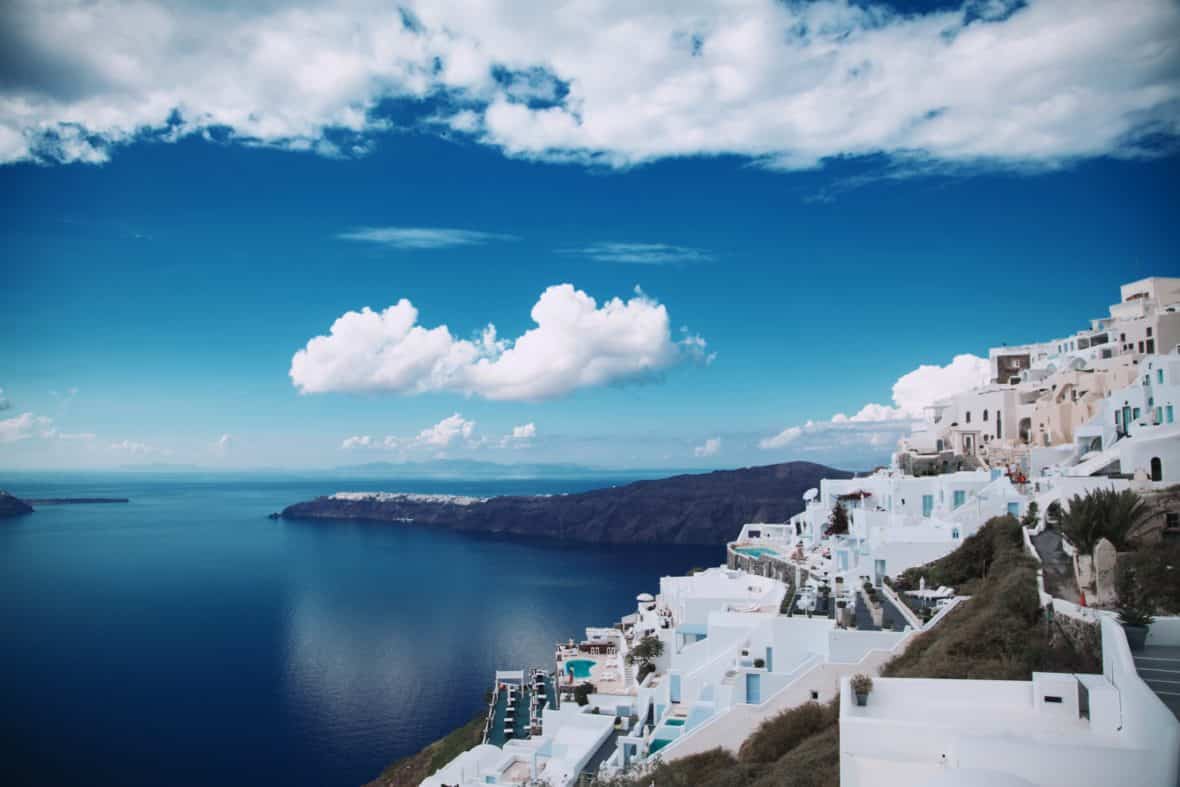 "Dressing for Dream Destinations" is a travel series that takes us across the world to daydream about what we'd wear to various locations.(See our past posts on Australia, Russia, India, Morocco, South Korea, Spain, and China.)
Greece is located Southeastern Europe and their official name is the Hellenic Republic. The country is surrounded by seas on different sides, including the Aegean, Ionian, Cretan, and Mediterranean Seas.
Greece is known as the birthplace of democracy, Western philosophy, Western literature, and the Olympics (which were first held to honor the god Zeus). It contains 18 UNESCO World Heritage sites throughout the mainland and across its islands.
If you're planning a trip to Greece (or just dreaming about it), here are some ideas on what to pack and what to wear in Greece:
What to Wear in Greece: Athens
Athens is the largest city in Greece and its capital.
As one of the world's oldest cities, Athens has history spanning back over 7,000 years and is Europe's oldest capital. It hosted the first modern-day Olympic Games in 1896.
The city has preserved several Roman, Byzantine, and Ottoman landmarks. Tourists usually visit the Acropolis (which houses the Parthenon and much more) and various museums (over 60 different ones!).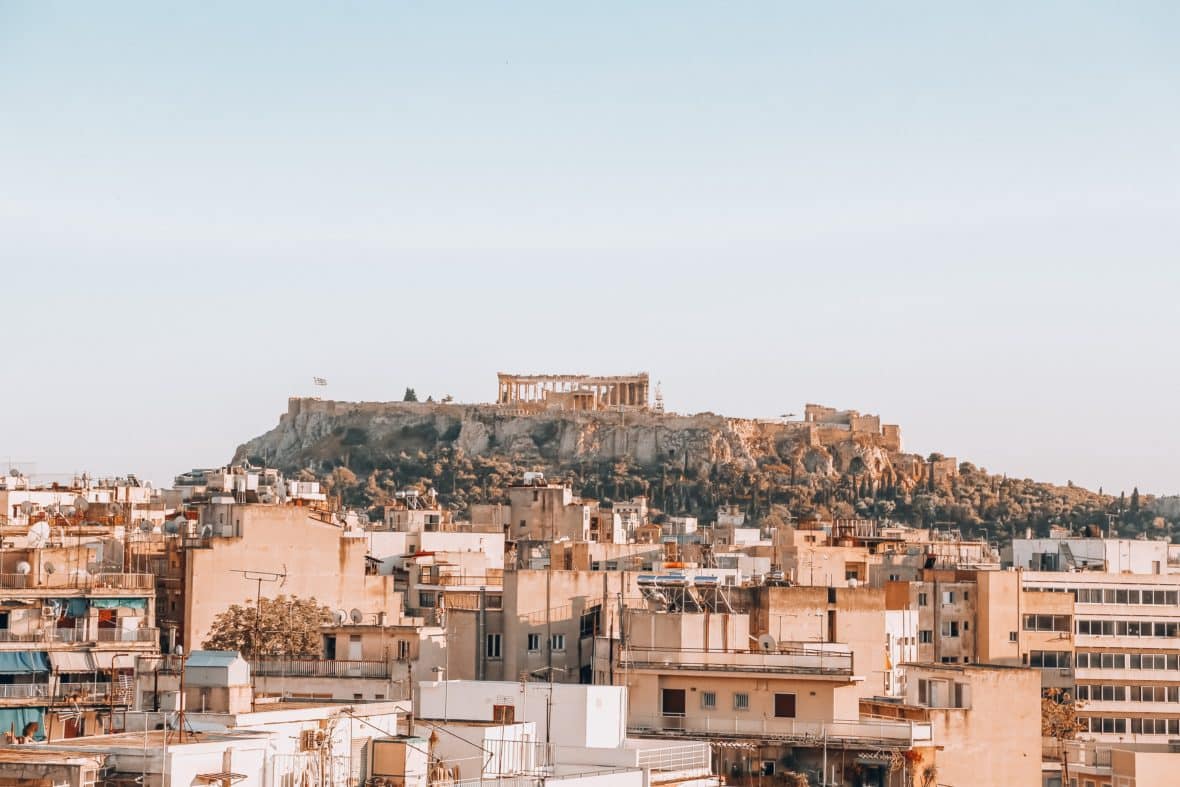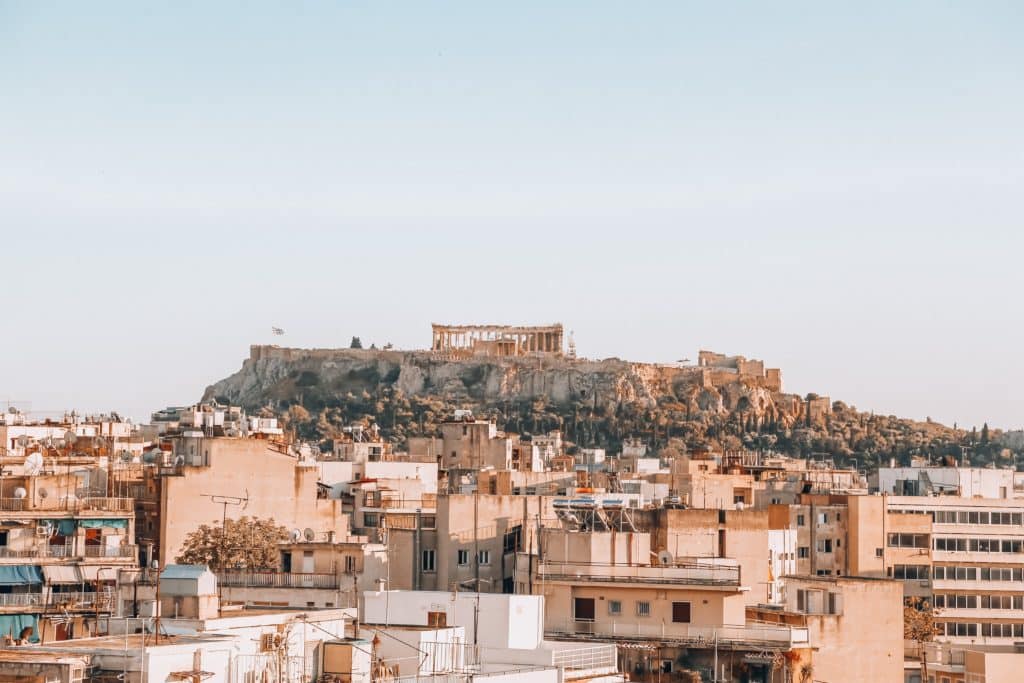 When you're in Athens, this is the perfect look. A hat will cover your face for walking in the sun all day long, and some breezy pants will keep you cool. A handy bag that can fit your external battery is a must so you don't get lost when your phone dies.
Athens is also home to the most theatrical stages in the world, so be sure to catch a show at night!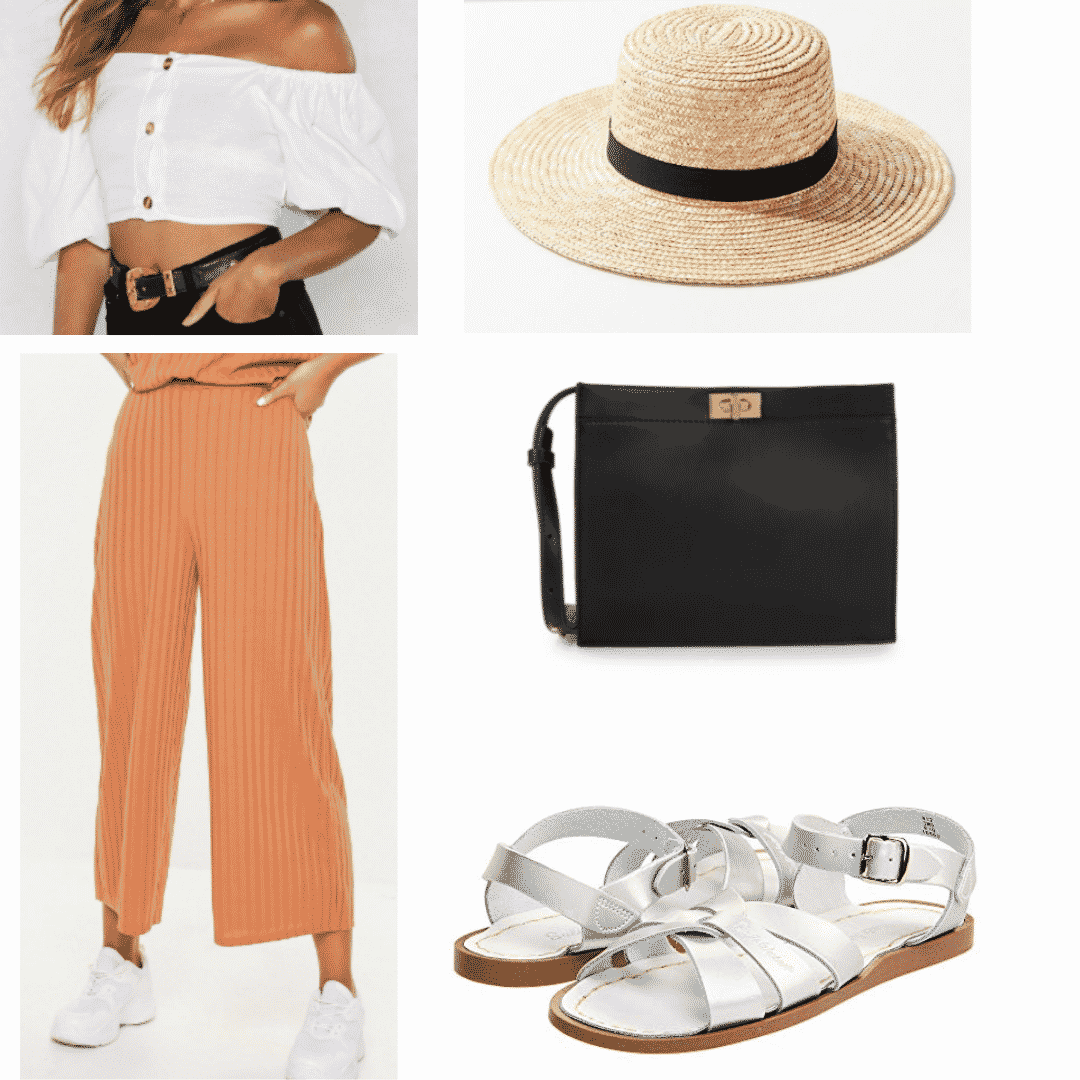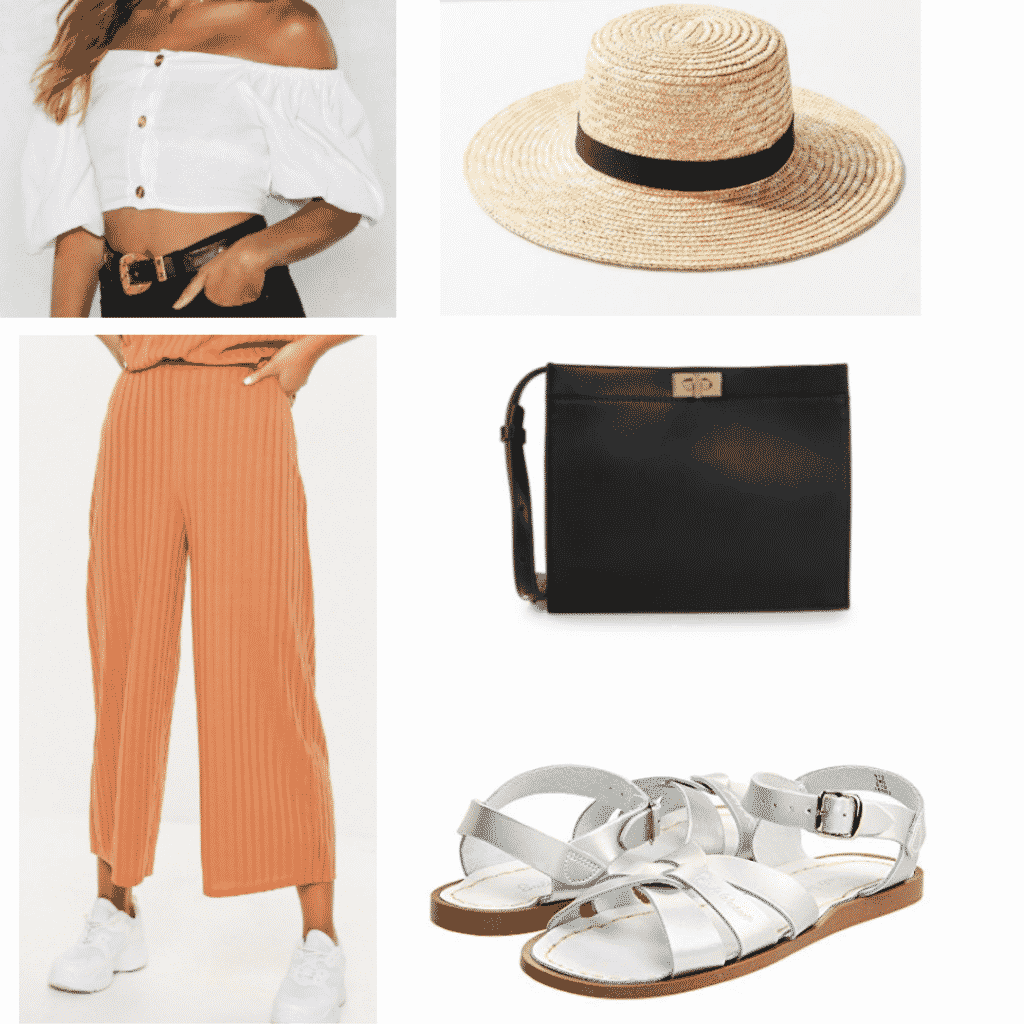 Products: Pants – Missguided, Top – Nasty Gal, Hat – Urban Outfitters, Shoes – Zappos, Bag – Saks Off 5th
What to Wear in Greece: Mykonos
Mykonos is known for its vibrant nightlife and breathtaking views. The sun shines for over 300 days out of the year, making it the perfect paradise.
There's a lot to do on Mykonos: Visit the quaint windmills and stroll around town. Take a short boat trip to the island of Delos, a UNESCO World Heritage Site and the birthplace of Apollo and Artemis according to Greek mythology. At night, catch a DJ show at one of the popular nightclubs and party the night away!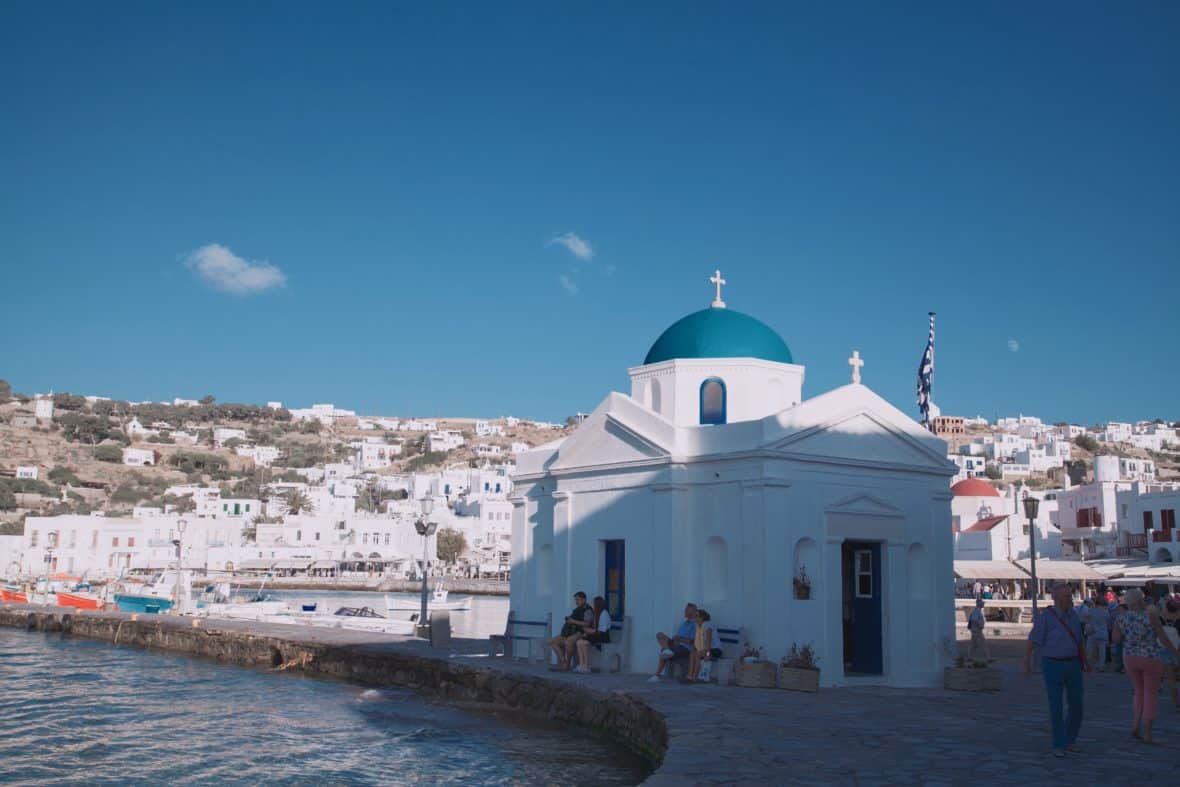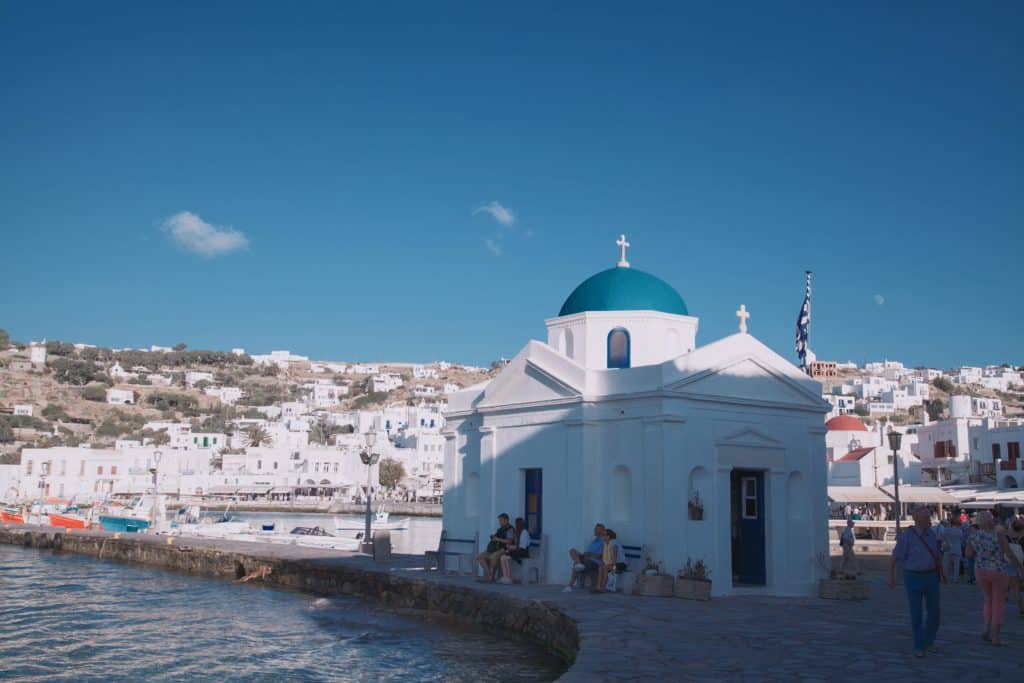 Soak up the sun in an off-the-shoulder dress and a pop of gold. A pair of Vans will keep up with you while you walk or bike around the island. When it's time to go dancing, swap them out for a pair of sturdy but cute heels and you're set!
(Random etiquette tip to know: waving with an open palm is considered a rude gesture in Greece.)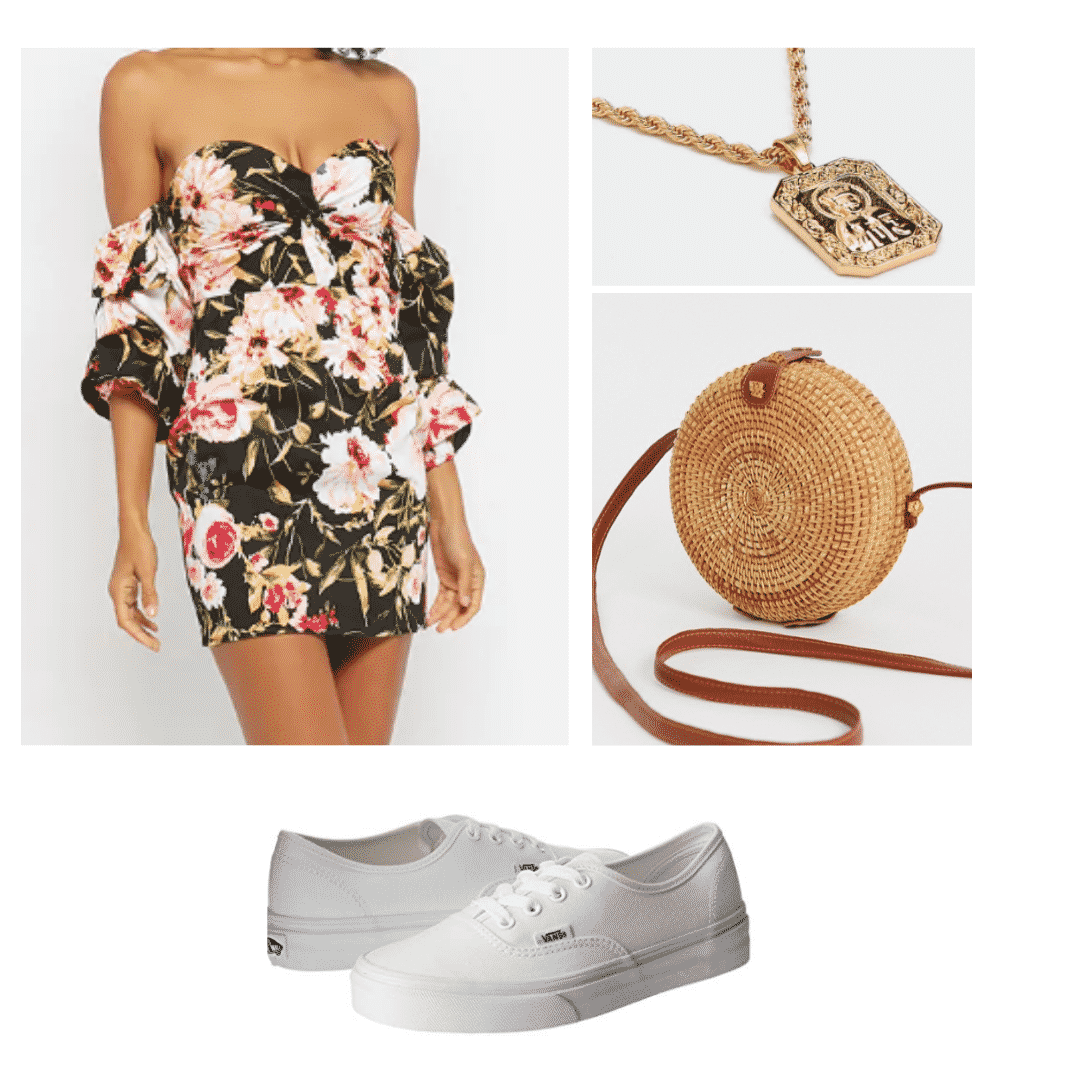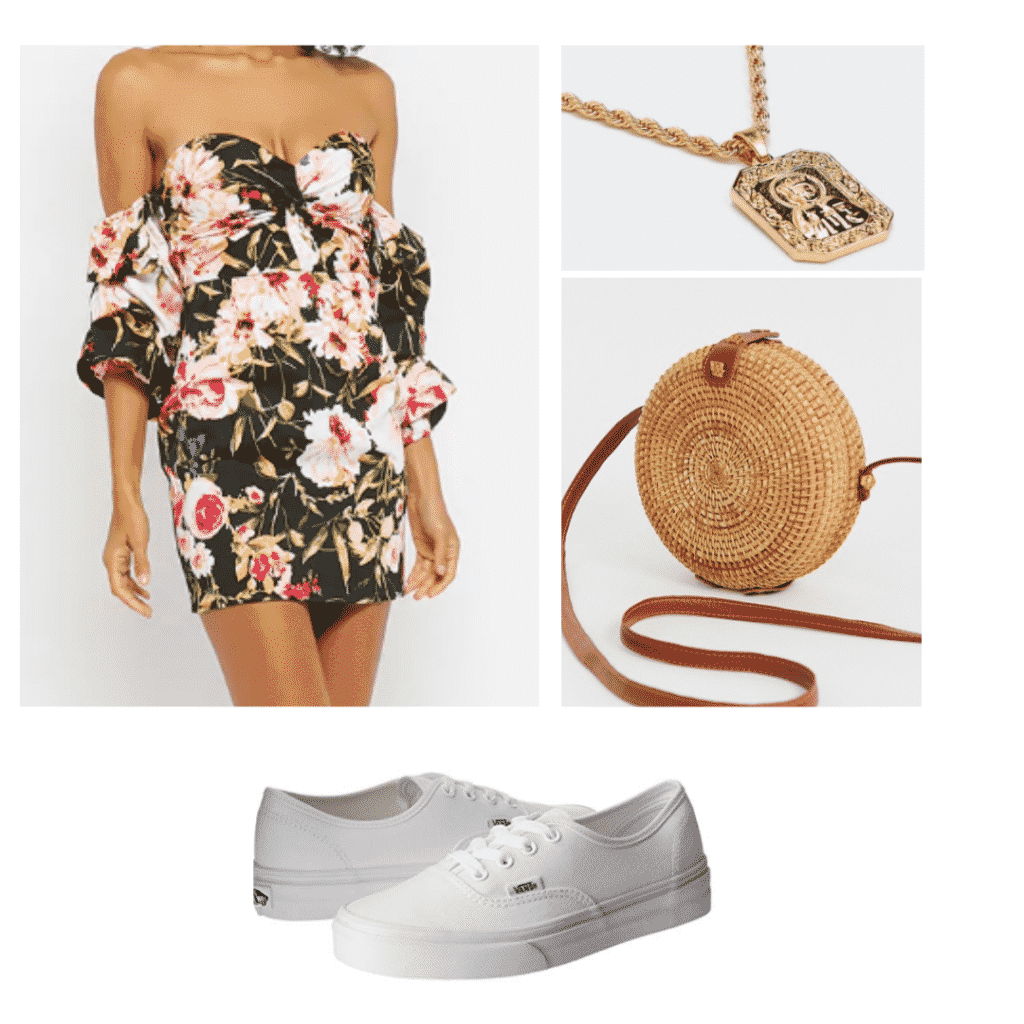 Products: Dress – Forever 21, Bag – ASOS, Necklace – Nasty Gal, Shoes – Amazon
What to Wear in Greece: Crete
Crete is the largest Greek island and the most populous. It was once home to the Minoan civilization, the oldest known civilization in Europe. Knossos is the largest Bronze Age architectural site and is often called Europe's oldest "city".
Greek myths involving Crete include the birth of Zeus and the story of Icarus. It was also said to be home to the Minotaur.
Like other Greek islands, the island is filled with beautiful natural sights and even a few wineries.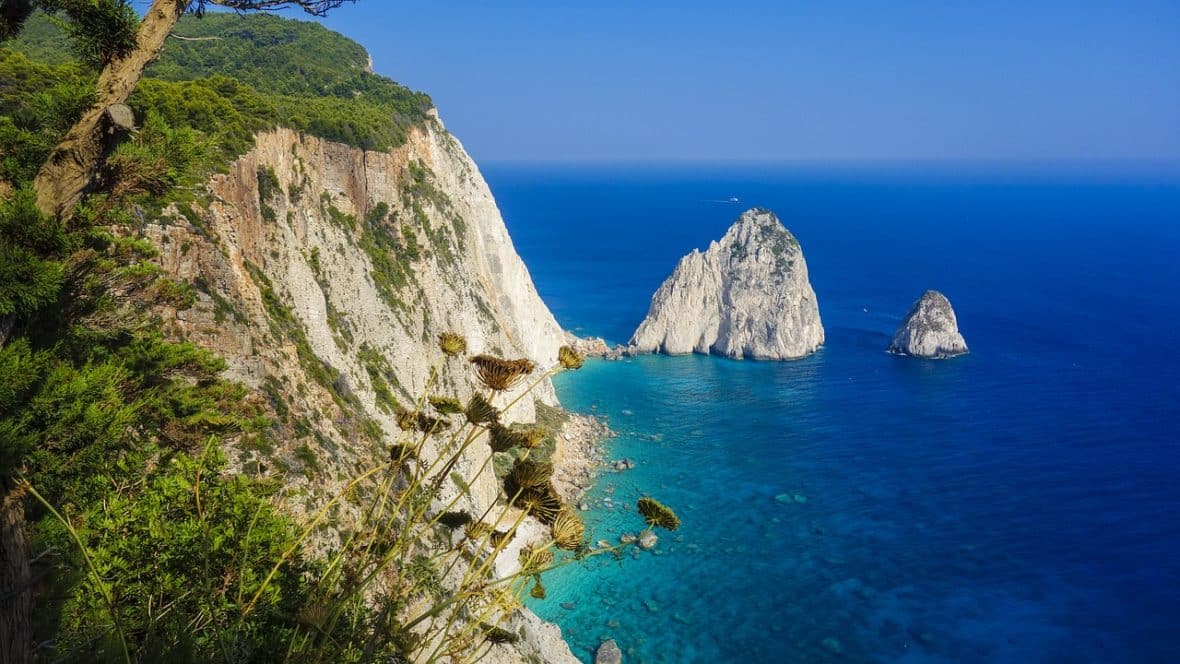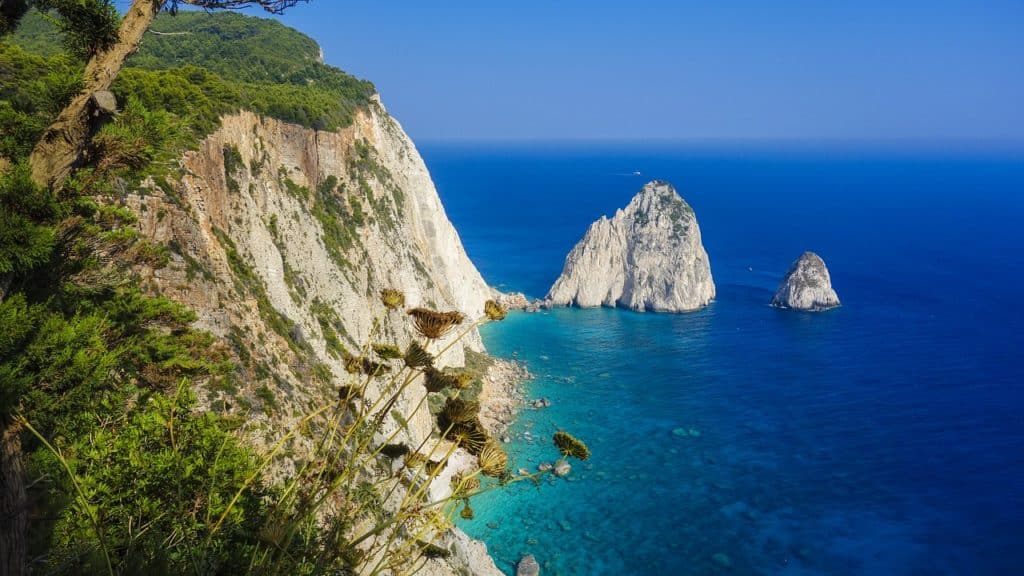 Cretan style tends to be a little more covered-up than other beachy destinations.
Stay away from shorts, especially in the evening (frowned upon by locals after sunset). Instead, opt for a cool dress that covers your shoulders, especially if you're planning on visiting any churches. A pair of sturdy sandals will keep your feet from aching!
The key is to dress stylish, but not too dressy.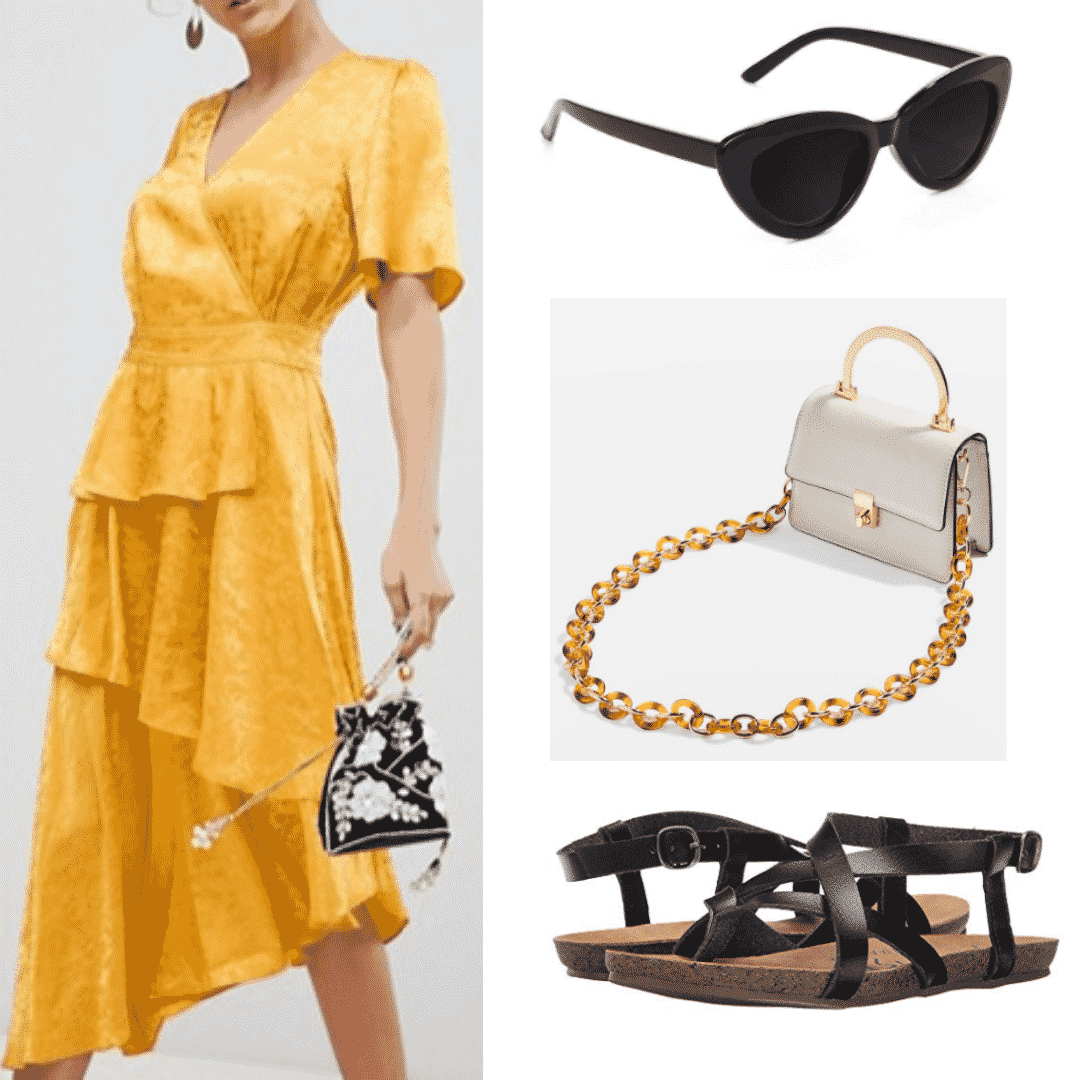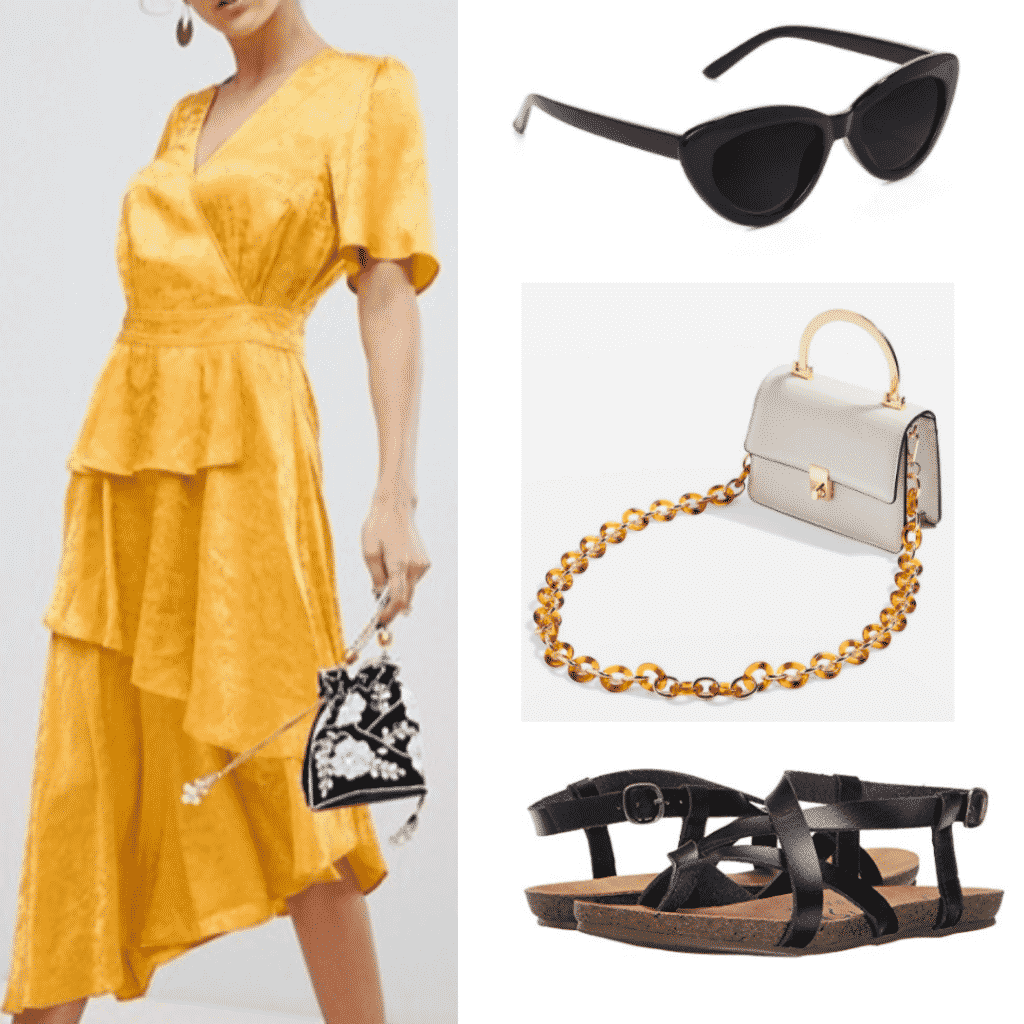 Products: Dress – ASOS, Bag – Topshop, Sunglasses – Nasty Gal, Shoes – Amazon
Have you ever been to Greece?
If so, what did you wear in Greece? Any packing tips for a trip to Greece? Tell us in the comments; we'd love to hear from you!