"Dressing for Dream Destinations" is a travel series that takes us across the world to daydream about what we'd wear to various locations.
Russia is not the first place that comes to mind when you think "vacation" but there's a reason it's one of the most visited countries in the world. If you love history, literature, architecture and stepping outside of your comfort zone, then Russia is a very attractive destination.
There are 28 UNESCO World Heritage sites in Russia, which include a combination of natural wonders and ancient structures. Lake Baikal, the deepest lake in the world, contains 20% of the world's unfrozen freshwater and is home to the only freshwater seal – the nerpa.
For now, let's explore the most popular urban destinations in "Rossiya" and what you could wear (assuming you're not going in the dead of winter).
What to Wear in: Moscow
Moscow is the largest city in Russia and its economic and political capital. Moscow's public transit system, the Moscow Metro, is known for its unique architecture displayed across 200+ stations. Each station has a unique theme and design. The city is also the starting point for the greatest train journey on Earth — the Trans-Siberian Railway, which crosses seven time zones.
Moscow is filled with hundreds of years of history, culture, and architecture. Pictured below is the iconic and breathtaking St. Basil's Cathedral, located in the Red Square and a must-see. Other attractions include the world-famous Bolshoi Theatre, where the standards of ballet and opera are among the highest in the world.
If tradition and history are too stuffy for you, modern Moscow is also home to several nightlife hotspots and quirky museums. There's something for every kind of traveler.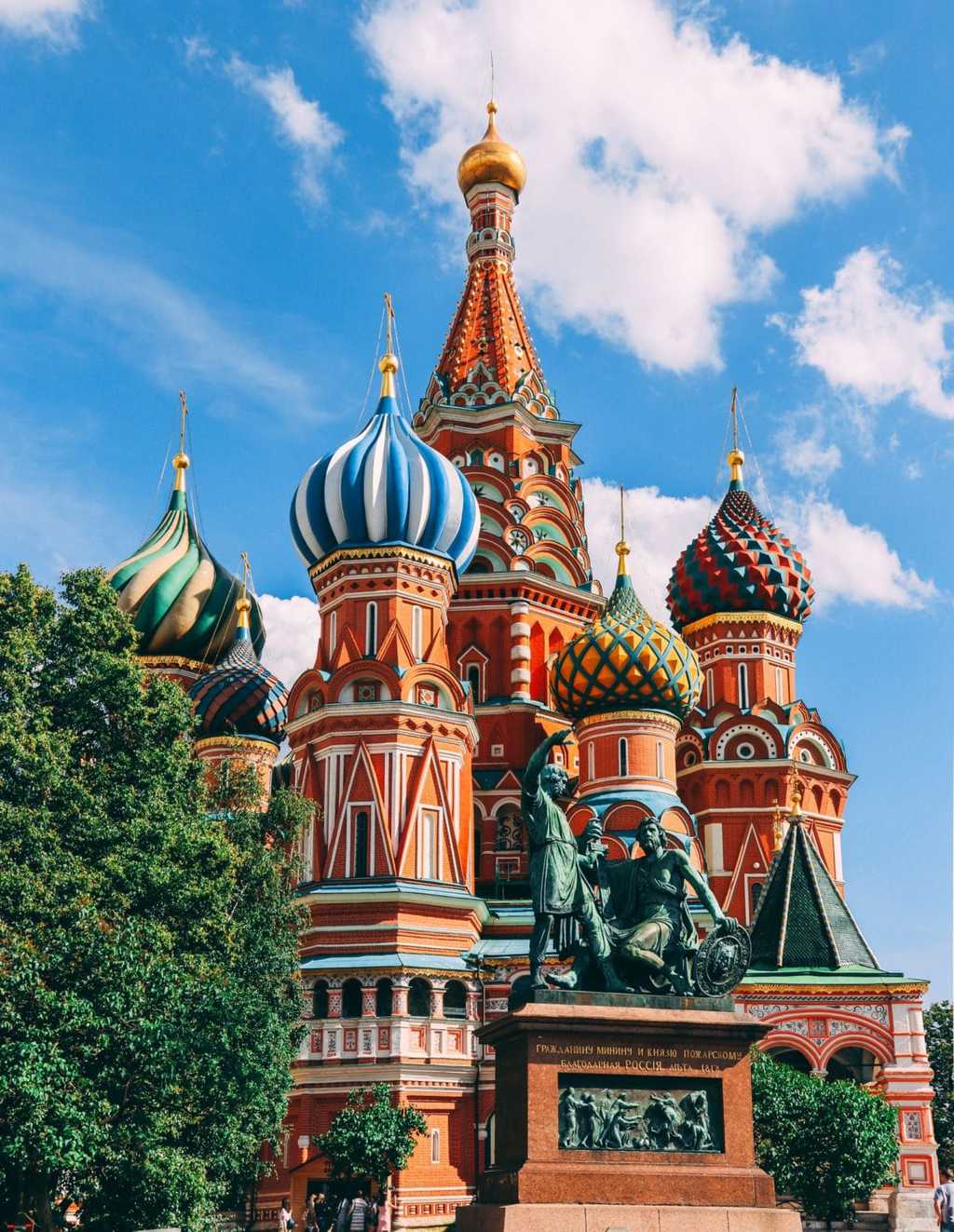 Outfit #1: Daytime
Locals dress sharply and take pride in their appearances so if you want to blend in, it helps to look polished. A casual turtleneck sweater is taken up a step by some faux leather pants and a classy wrap. Heeled boots with some grip will help you trek around the city.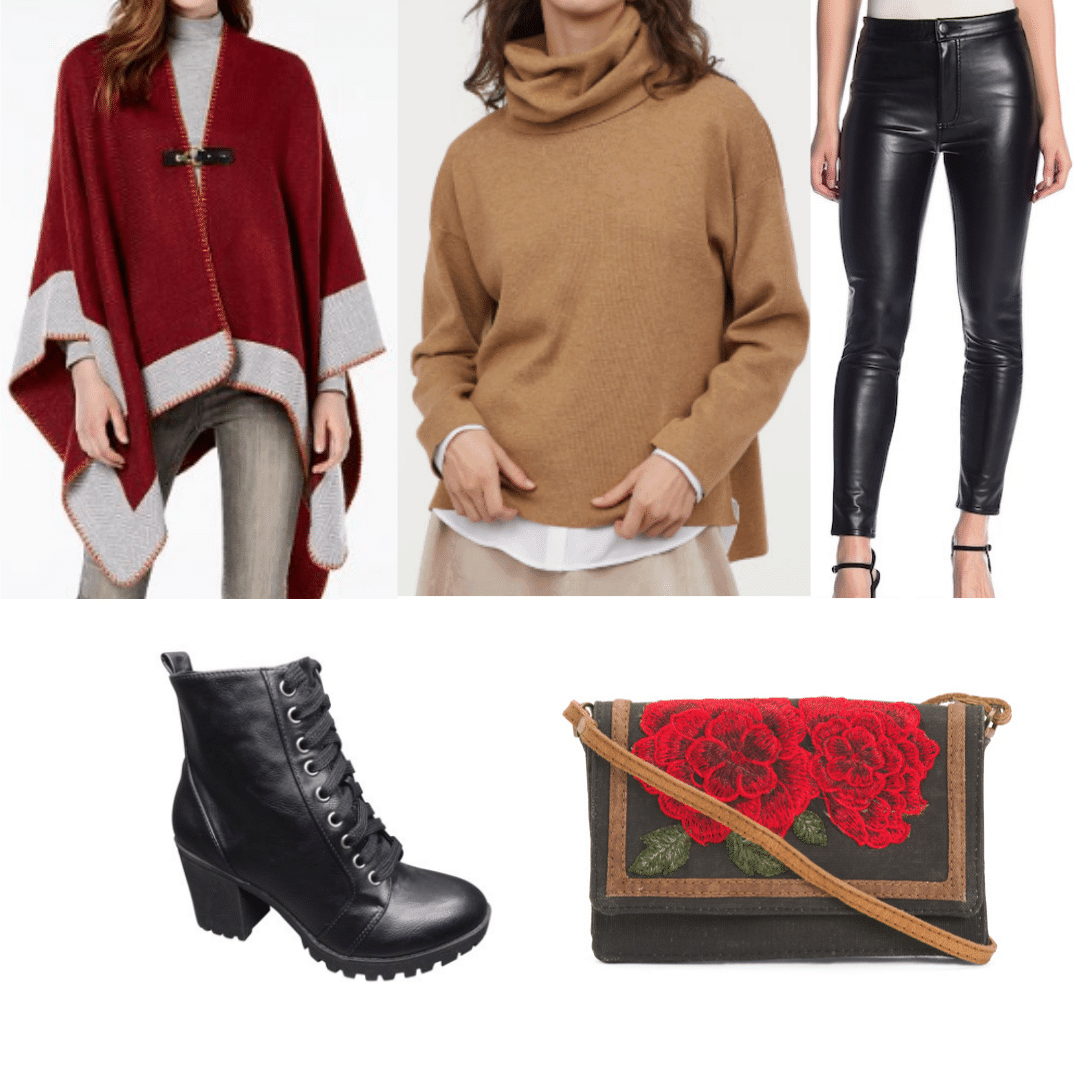 Products: Poncho – Macy's, Pants – Nordstrom Rack, Sweater – H&M, Shoes – Walmart, Bag – TJ Maxx
Outfit #2: Nighttime
If you decide to go out at night, here's some outfit inspiration that could work for both a night at the theatre/opera/ballet and drinks after!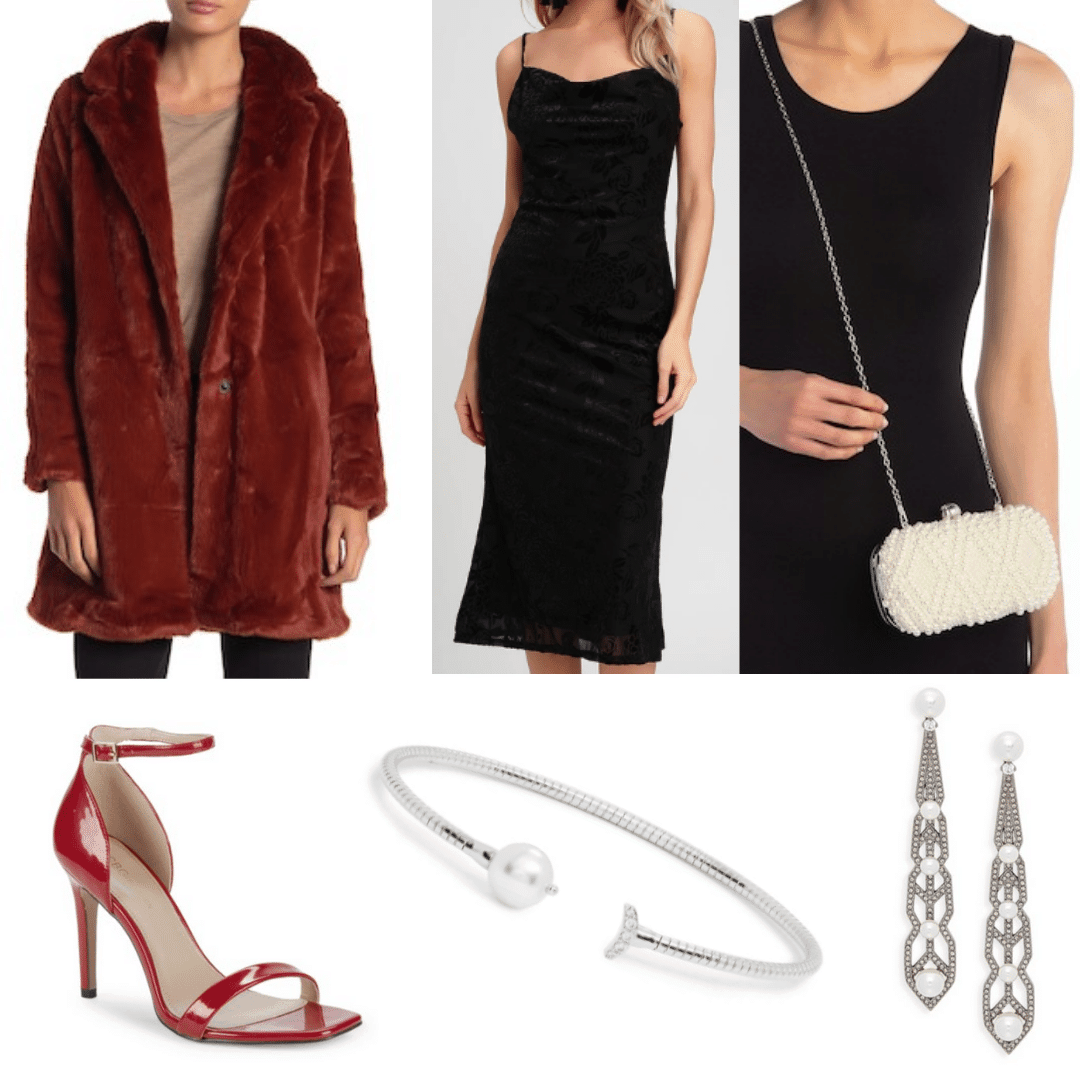 Products: Coat – Nordstrom Rack, Dress – Lulu's, Clutch – Nordstrom Rack, Heels – Saks Off Fifth, Earrings – Saks Off Fifth, Bracelet – Nordstrom
What to Wear in: St. Petersburg
St. Petersburg is the second-largest city in Russia and often referred to as its cultural capital. It was the capital of Russia until 1918. One of the main attractions is The Hermitage, a world-renowned museum that contains over 3 million works of art from artists including Leonardo Da Vinci, Michelangelo, Goya, Velazquez, and more. It is located in a set of structures including the Winter Palace. The Hermitage also houses a community of 70+ cats that defend the grounds from rats (they even have their own press secretary)! 
After your day at the museum, you can admire intricate mosaics on the domes at the Church of the Savior on Spilled Blood (pictured below). It contains over 7,500 square meters of mosaics. At night, you can view some opera (or ballet) at the Mariinsky or go out on the town.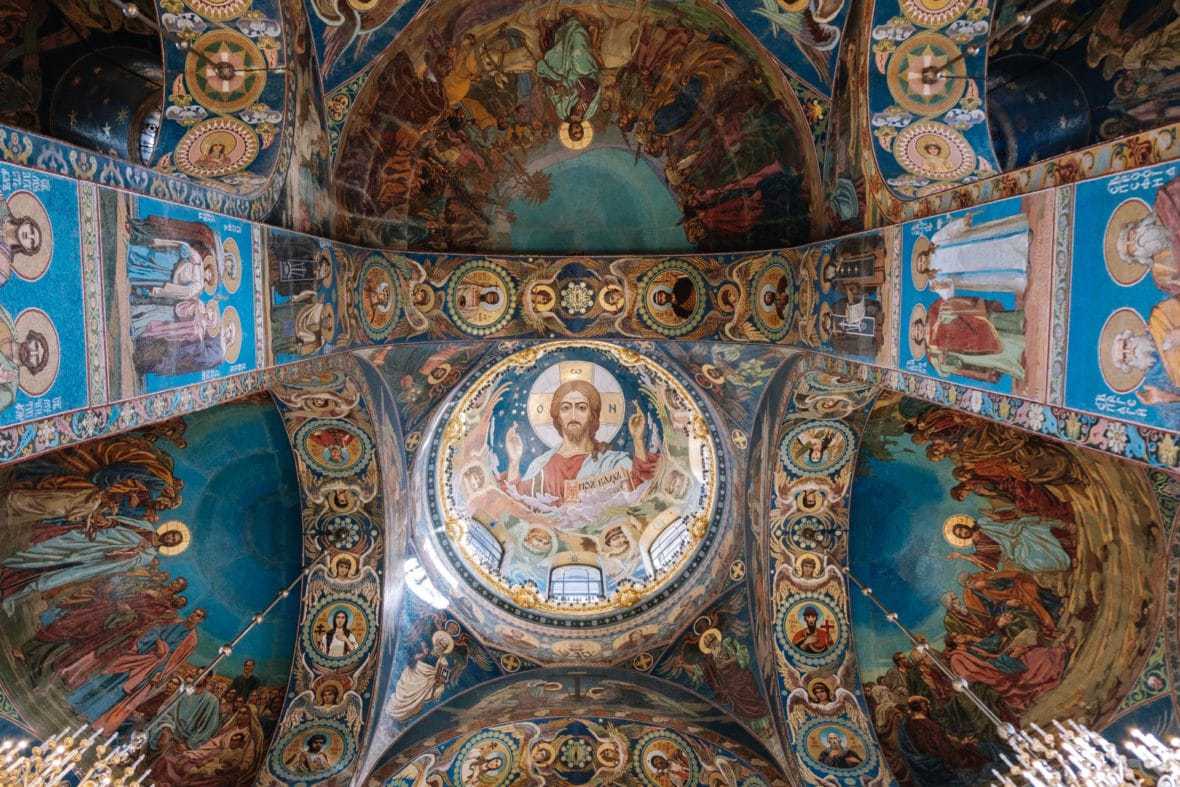 If you're going to be on your feet exploring palaces and museums, comfort is key. A comfy pair of jeans and a loose but put-together shirt are perfect for walking around a museum for hours.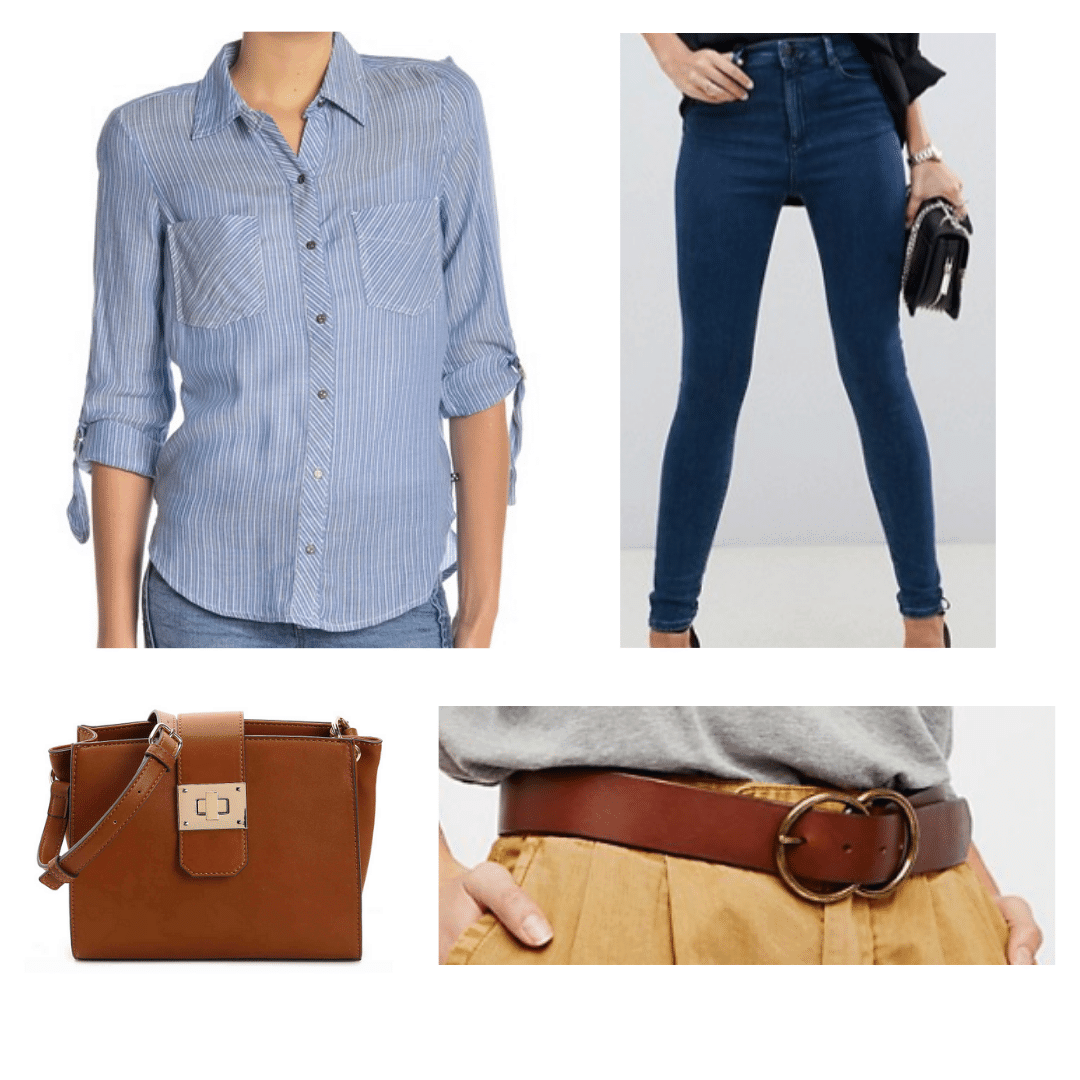 Products: Shirt – Nordstrom Rack, Jeans – ASOS, Bag – DSW, Belt – Free People
What to Wear in: Kazan
Kazan is the capital of the Republic of Tatarstan and the 6th largest city in Russia. It is known as the third capital of Russia and is one of its oldest cities (founded in 1005). Most of the population is comprised of an ethnic minority called the Tatars and the city is a blend of Tatar and Slavic culture.
Kazan is home to several splendid mosques and imposing fortresses. Tatar cuisine is very unique and reflective of the different Asian and Soviet influences. Kazan deserves a visit just to sample the variety of dishes and desserts they offer. In fact, they have an entire museum dedicated to chak-chak, a delicious sweet consisting of fried bread rolled into small balls and drenched in honey.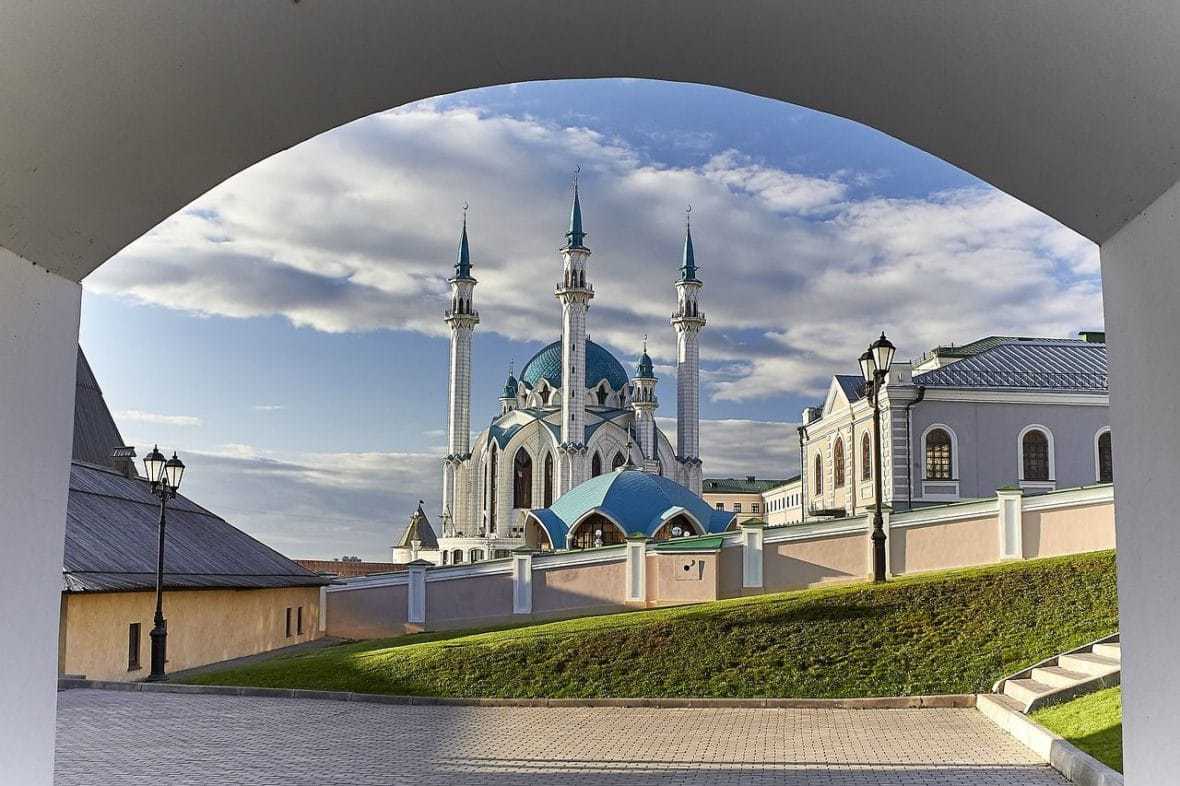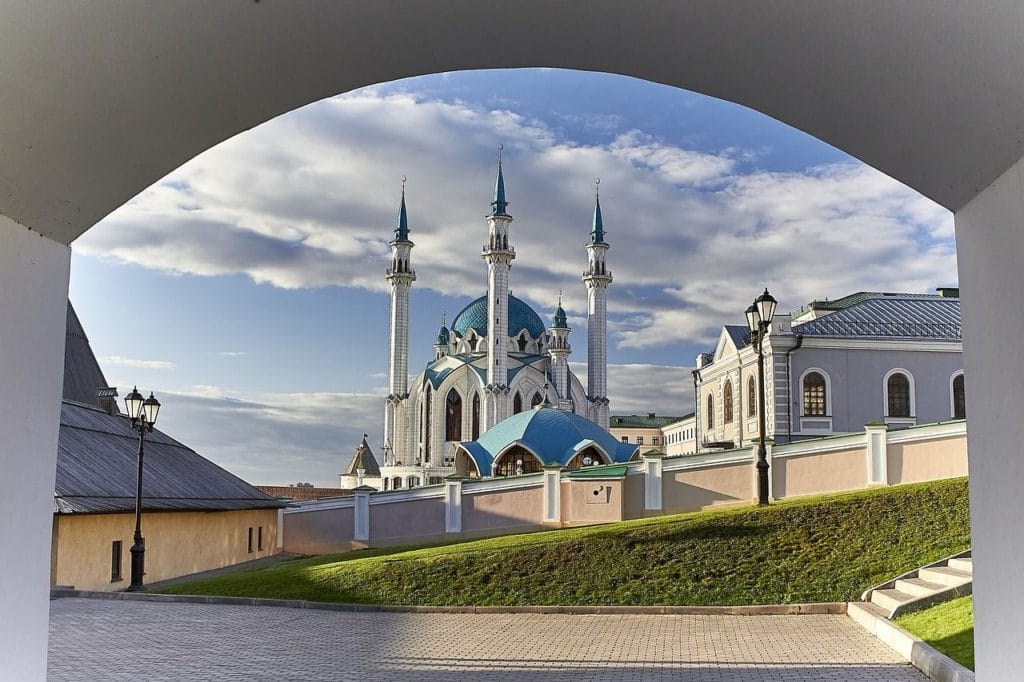 Although you may be visiting a mosque, they often provide you a free cloak to wear that will cover your legs and shoulders. Therefore, you can dress as you normally would if you'd like. Generally, you can't go wrong with a sturdy boot and trench coat. A soft sweater dress will let you eat as much as you'd like and still have you feeling comfortable!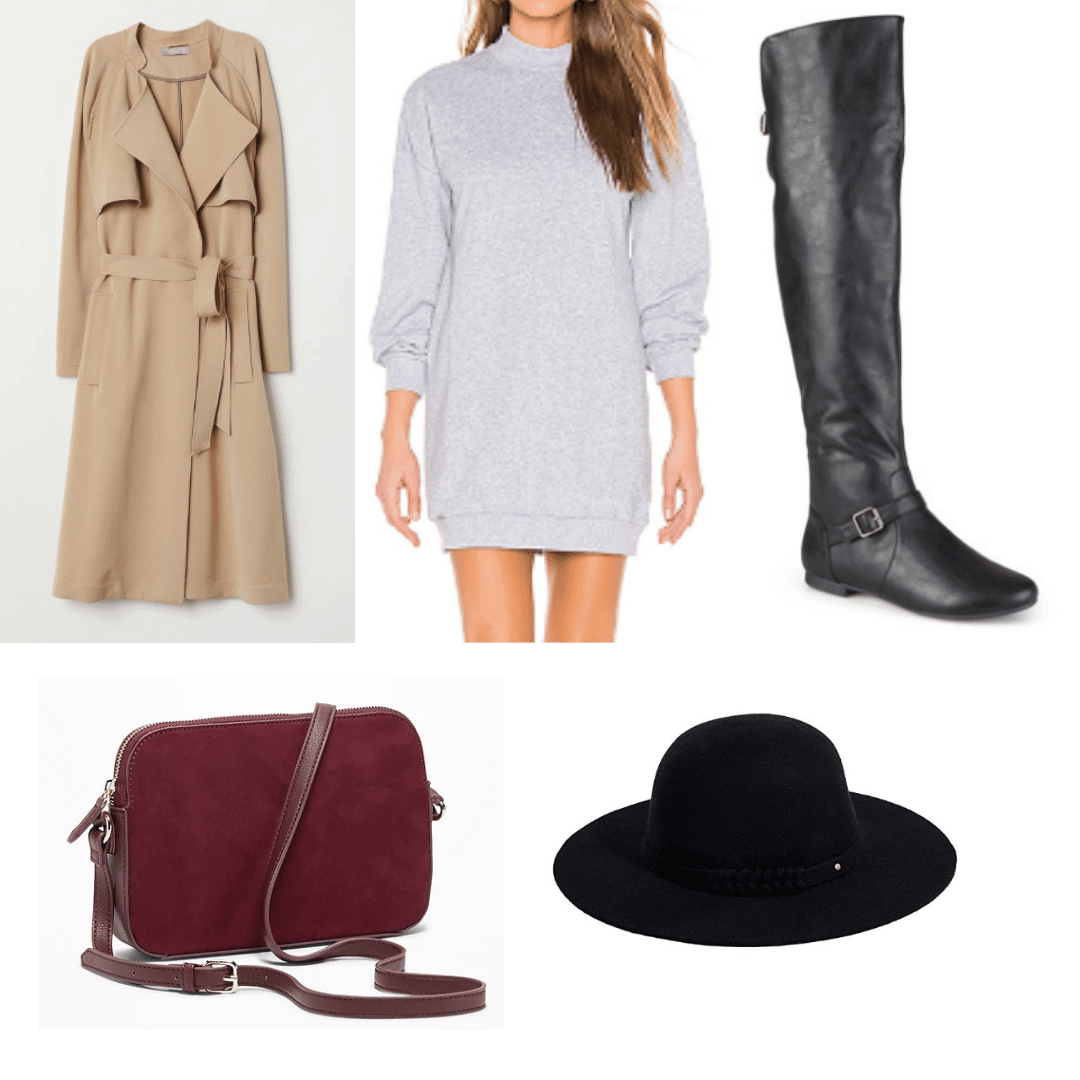 Products: Dress- Revolve, Coat- H&M, Boots- Walmart, Bag- Old Navy, Hat- Amazon
Is a trip to Russia on your bucket list?
Have you ever been to Russia? If so, what did you pack? Which of these outfits is your favorite? Tell us your thoughts in the comments.