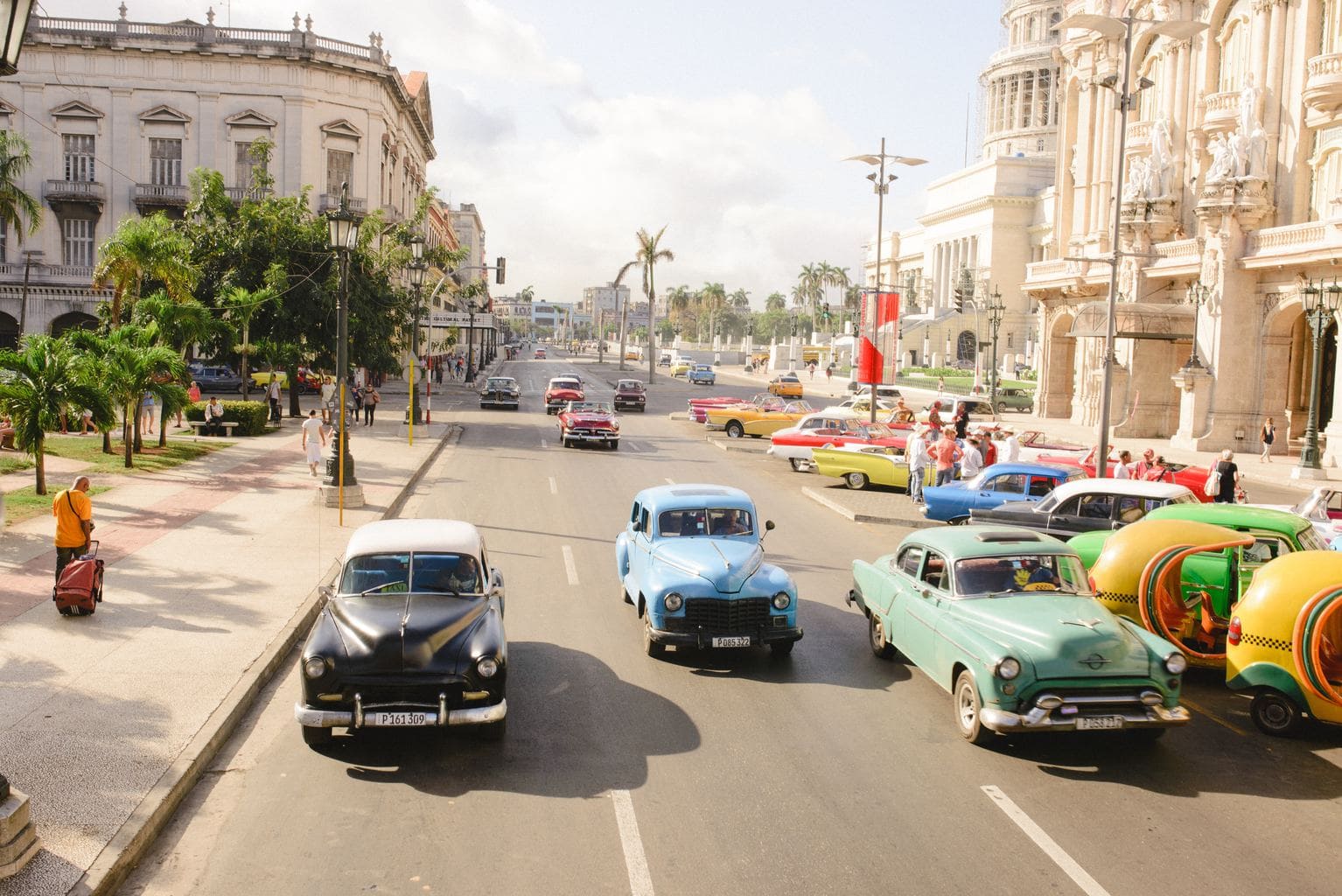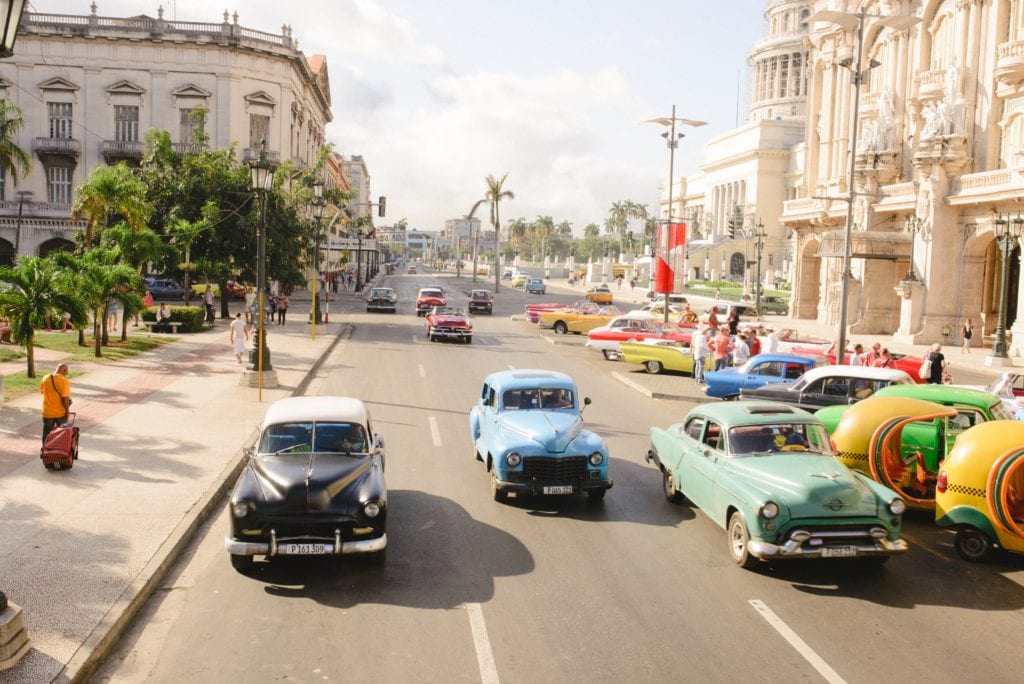 "Dressing for Dream Destinations" is a travel series that takes us across the world to daydream about what we'd wear to various locations. (For more, see our past posts on Australia, Russia, India, Morocco, South Korea, Spain, China, Greece, Japan, and the UK.)
Cuba is an island country with several archipelagos located in the northern Caribbean. The main island is called the Isla de la Juventud. It is only 90 miles away from the tip of Florida. Fun fact: Cuba has one of the highest literacy rates in the world at 99.8% of the population.
What to Wear in Cuba: Havana
Havana is the largest city in Cuba and its capital with a population of over 2 million people. It is affectionately known as the City of Columns because of the beautiful colonial architecture.
There is no shortage of activities to do in Havana — visit the Museo de la Revolución, take a vintage car tour, walk around Old Havana, and take a stroll on the Malecón.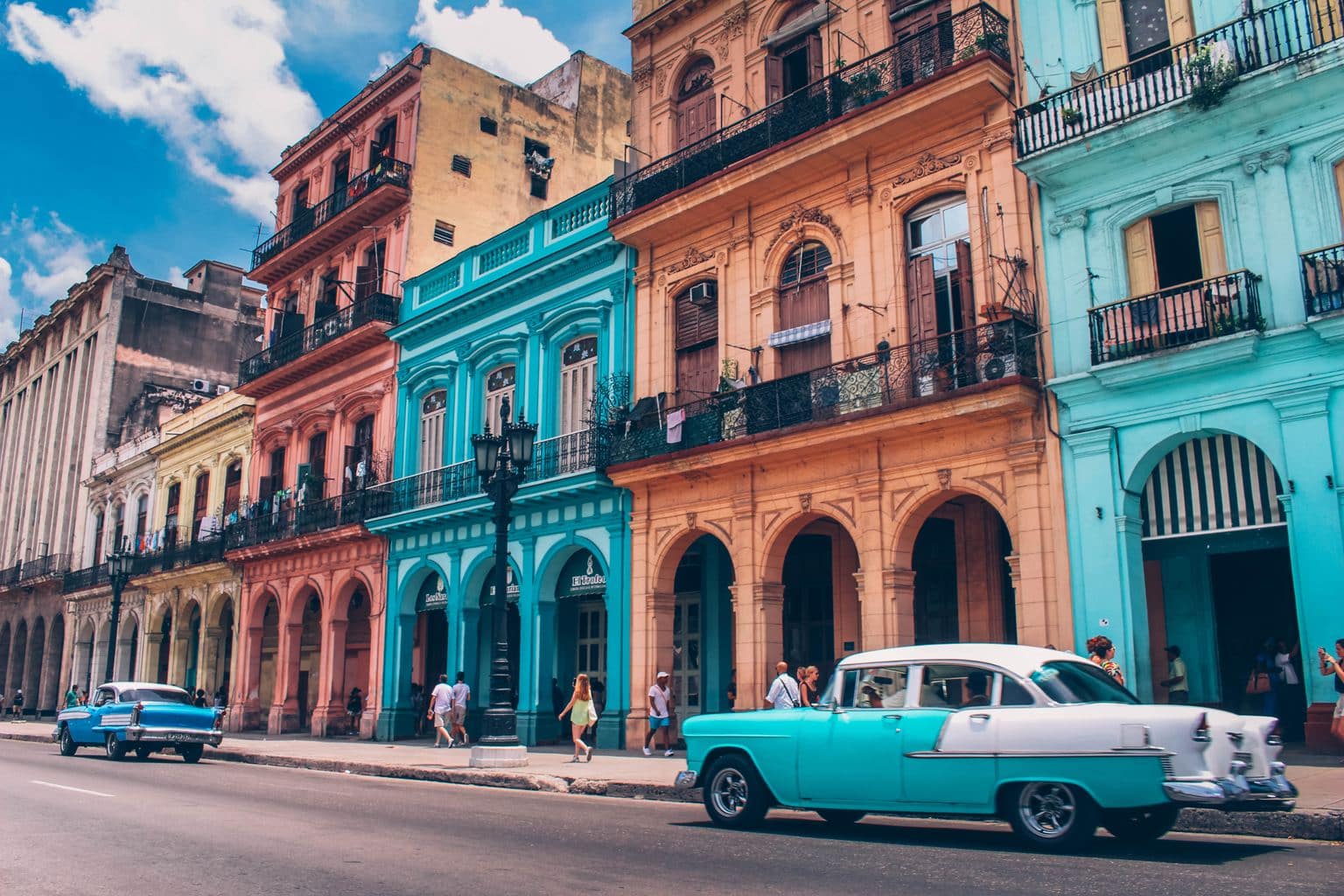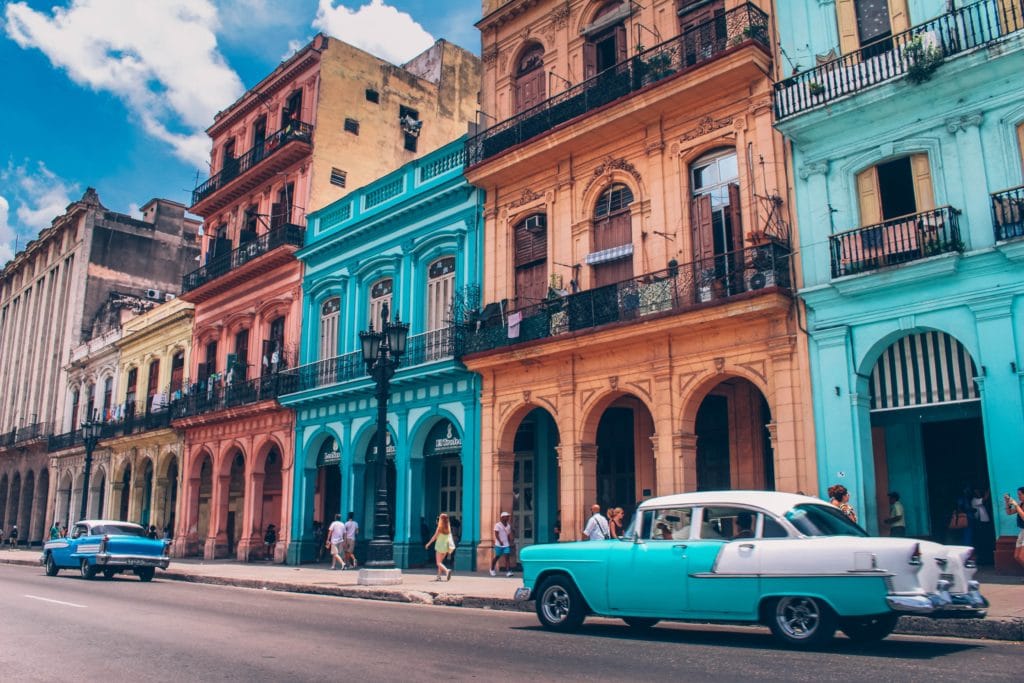 A bold, off-the-shoulder top is perfect for those Havana nights — especially as temperatures rise. A low-key bag is essential because you will be lugging that around all day as you walk.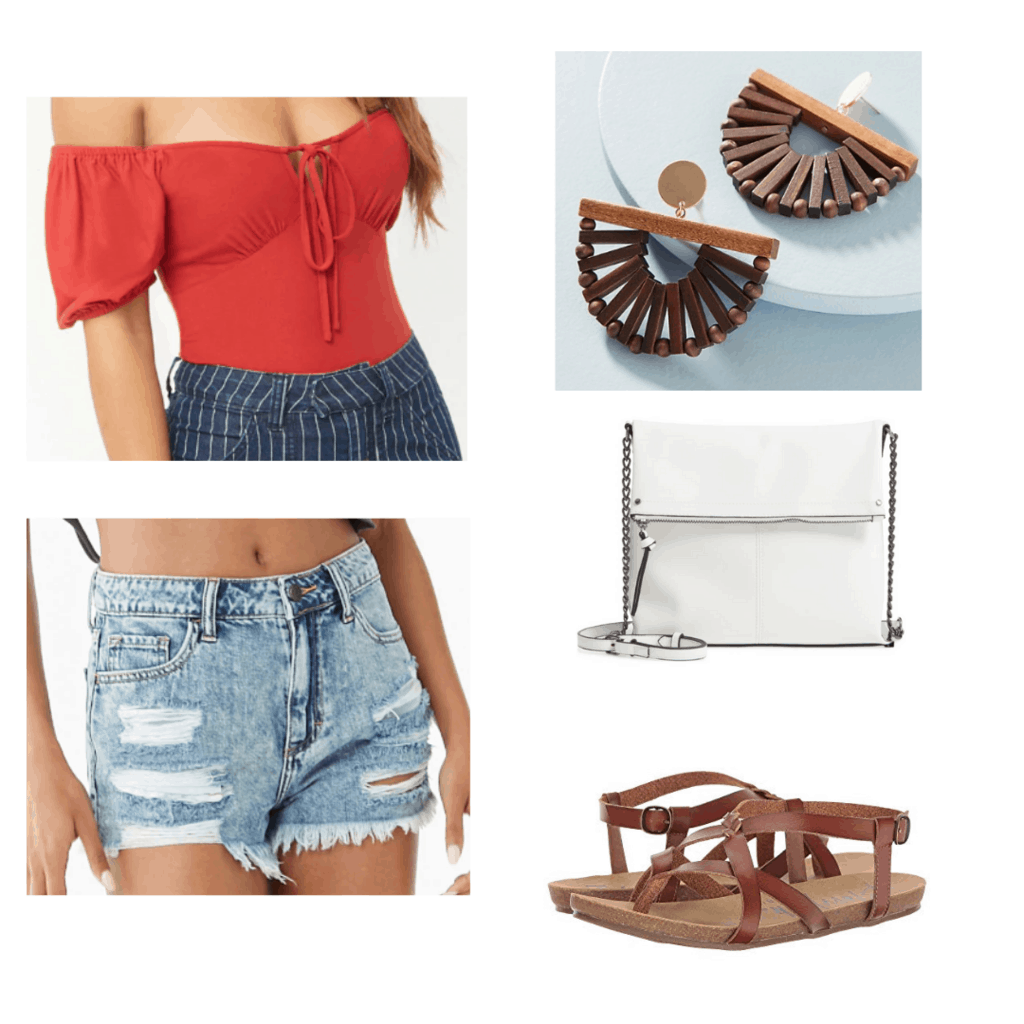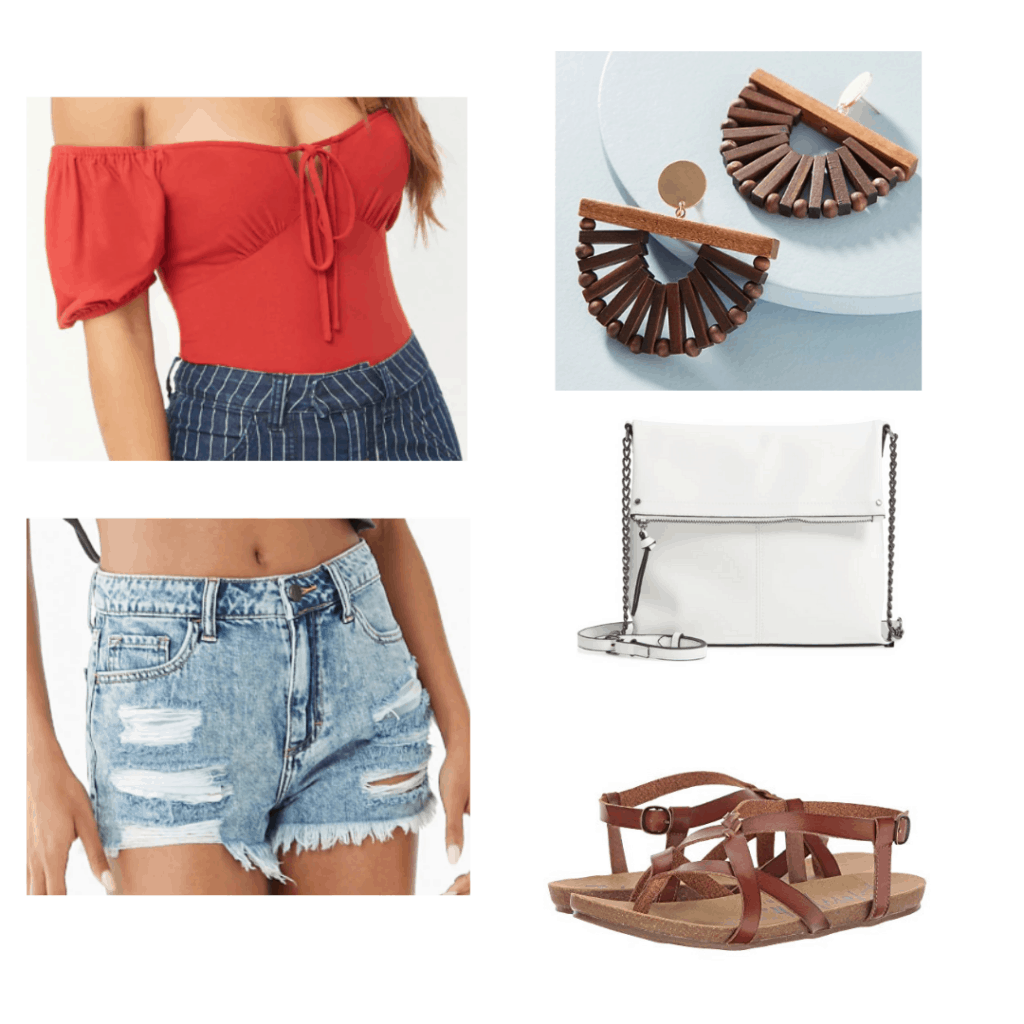 Products: Top – Forever 21, Shorts – Forever 21, Bag – Nordstrom, Shoes – Zappos, Earrings – Anthropologie
What to Wear in Cuba: Trinidad
Trinidad is a town in central Cuba and a major player in the tobacco industry. It is the country's best preserved colonial city that has a unique mixture of 1850s architecture and 1950s cars.
While Trinidad is a major tourist destination, it still maintains a relaxed atmosphere where you can wander around the beautiful plazas, shops, and restaurants.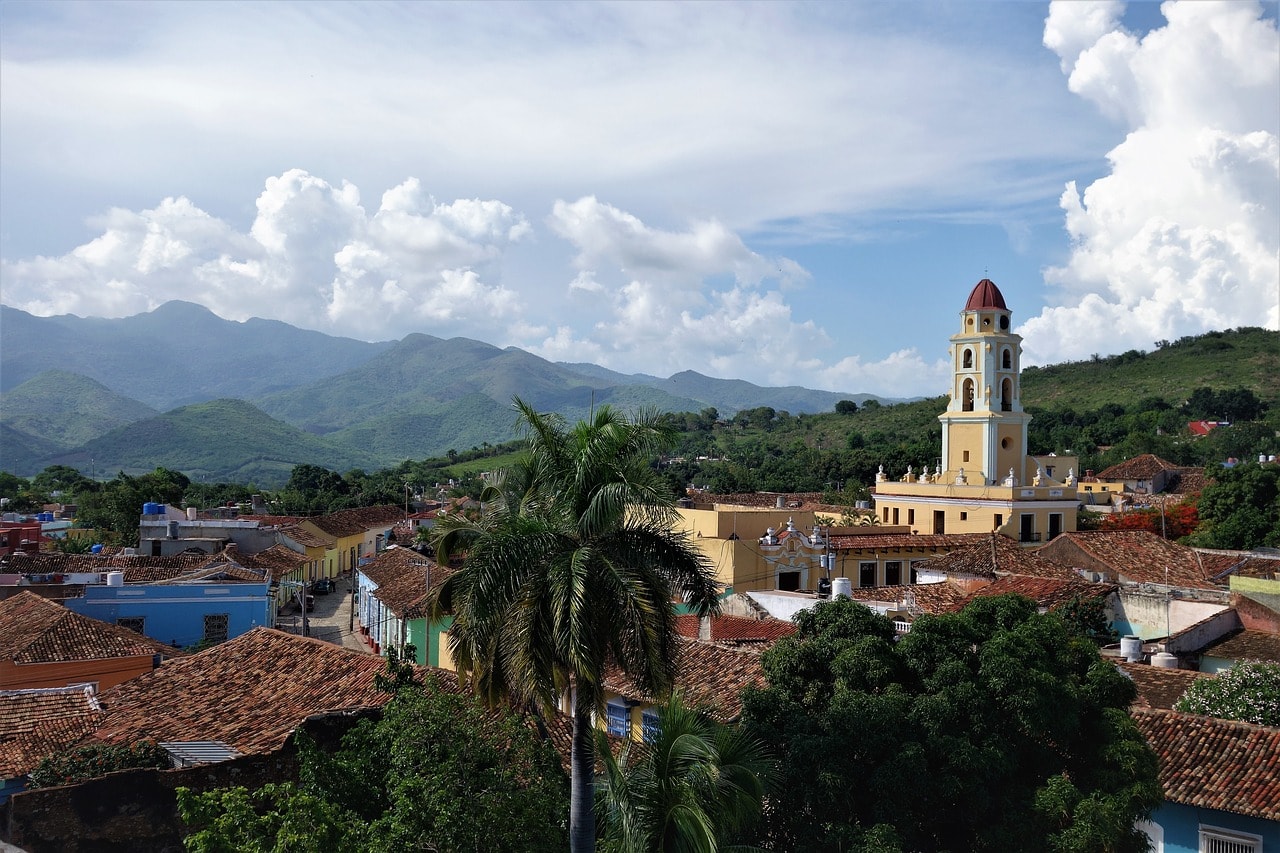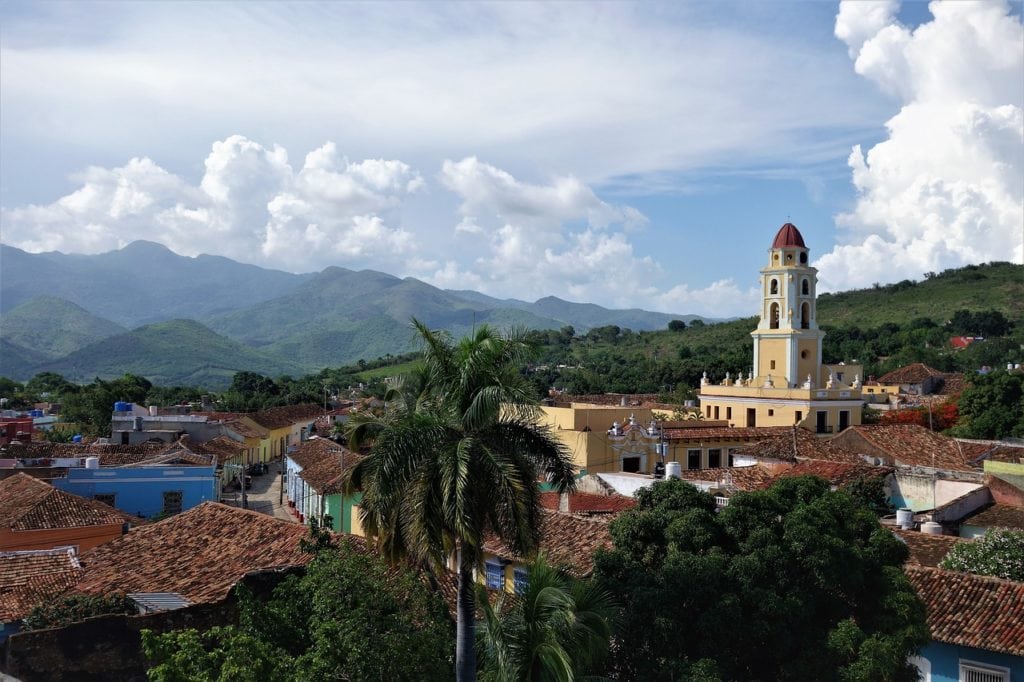 A loose dress and some casual sandals will make your day trip to Trinidad a comfortable affair. To keep the outfit from being too boring, a bright red color and cute necklace break up the monotony.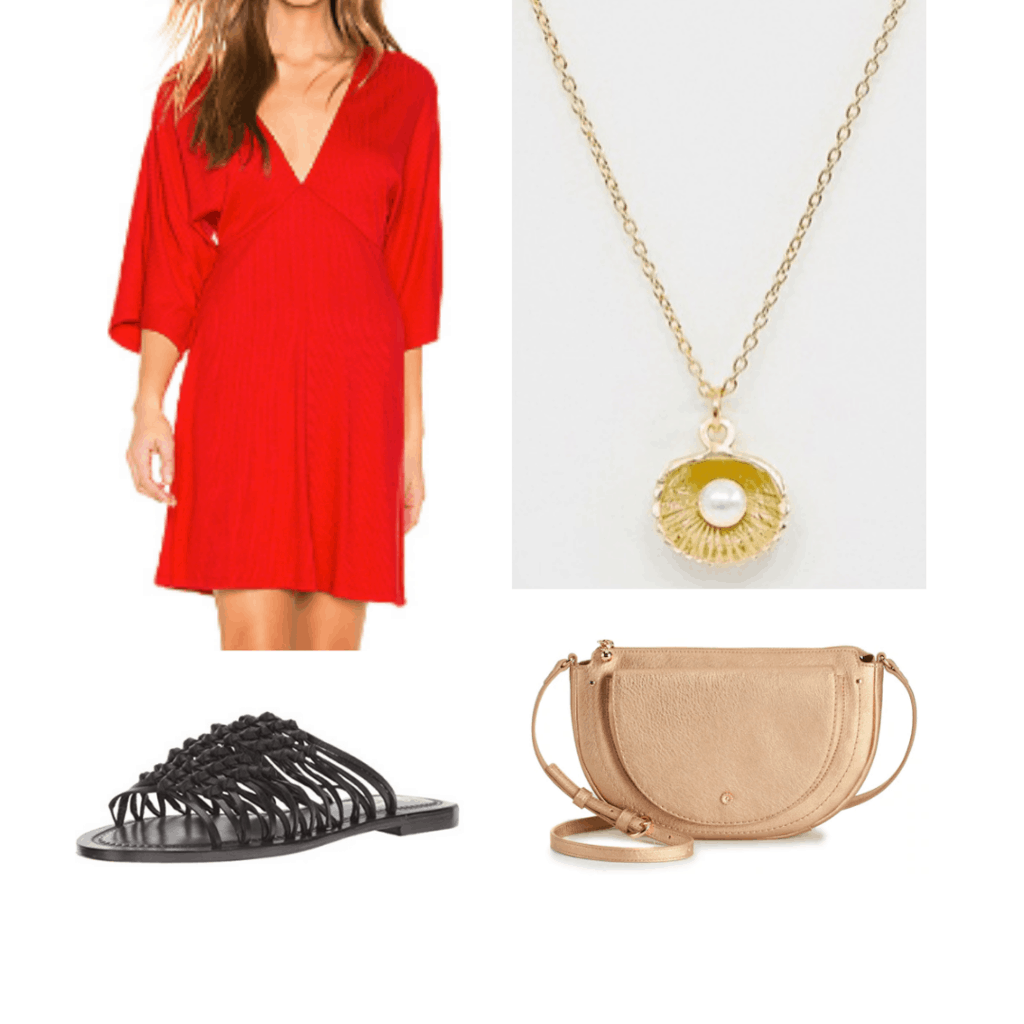 Products: Dress – Revolve, Shoes – Amazon, Necklace – ASOS, Bag – Kohl's
What to Wear in Cuba: Viñales
Viñales is located in Western Cuba and is surrounded by mountain ranges. It is right next to the Viñales Valley, a UNESCO World Heritage Site.
In the town itself, there are several museums, a gorgeous botanical garden, caves (one of them doubles as a nightclub!), and unique bed and breakfasts.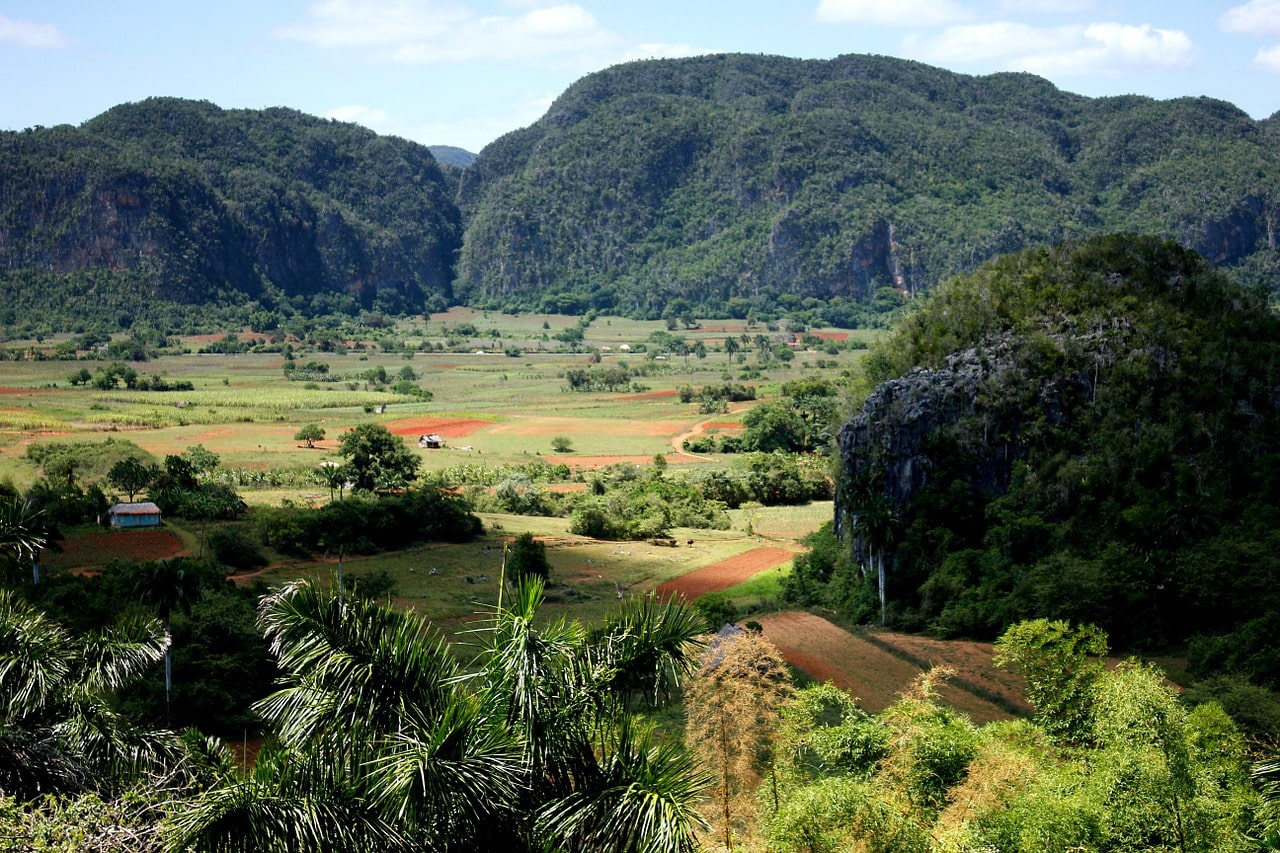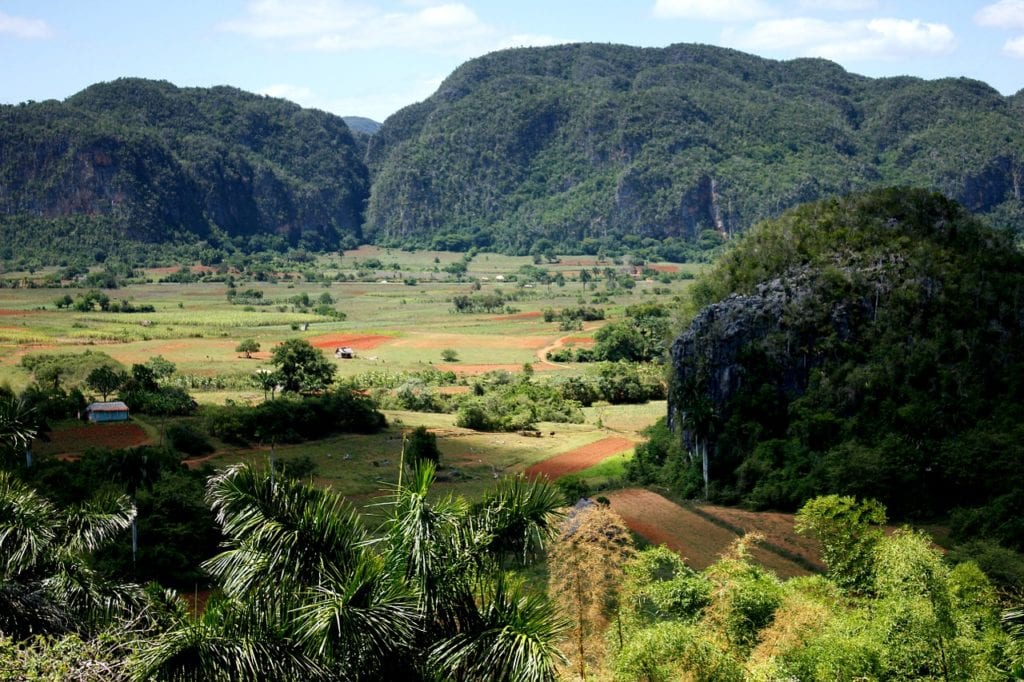 Viñales can get pretty hot and hazy, so a lightweight sundress is a good choice. If you're going in the spring, rain is a common occurrence so prepare by bringing a raincoat and waterproof shoes.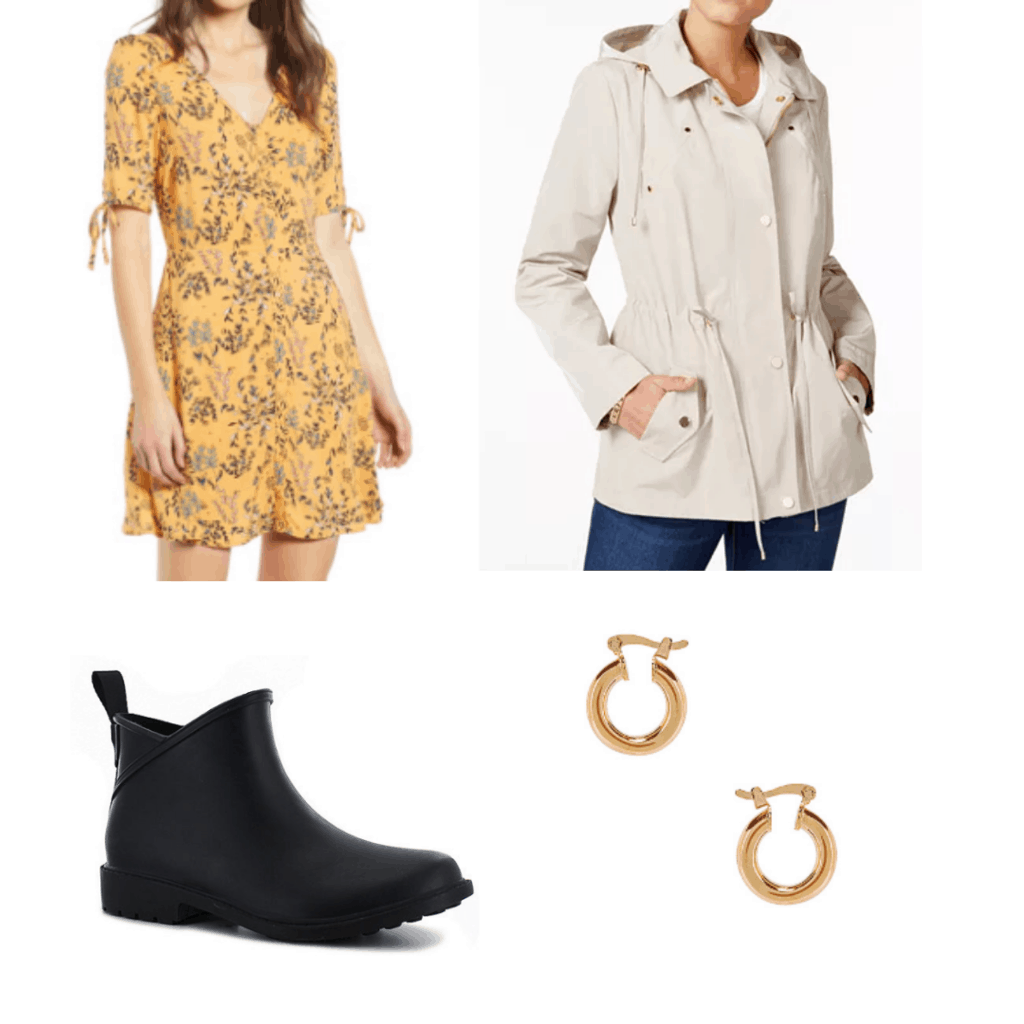 Products: Dress – Nordstrom, Rain Coat – Macy's, Shoes – JCPenney, Earrings – Revolve
What to Wear in Cuba: Cienfuegos
Cienfuegos (literally translates into "a hundred fires") is a coastal city in Southern Cuba nicknamed the "Pearl of the South".
Cienfuegos is different from the rest of Cuba in that most of the architecture is French. Like the rest of Cuba, however, most of the architecture is amazingly preserved and filled with places to explore.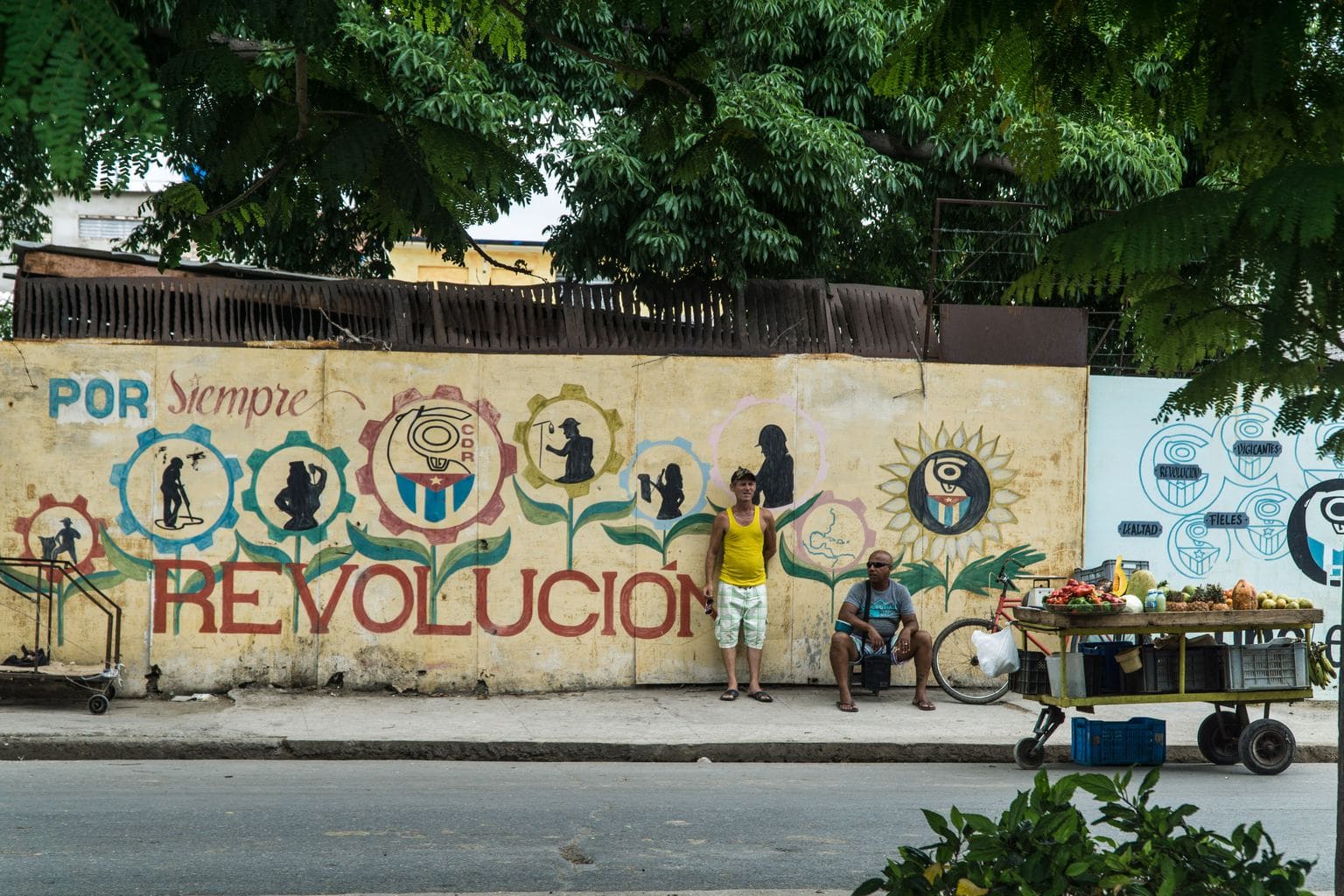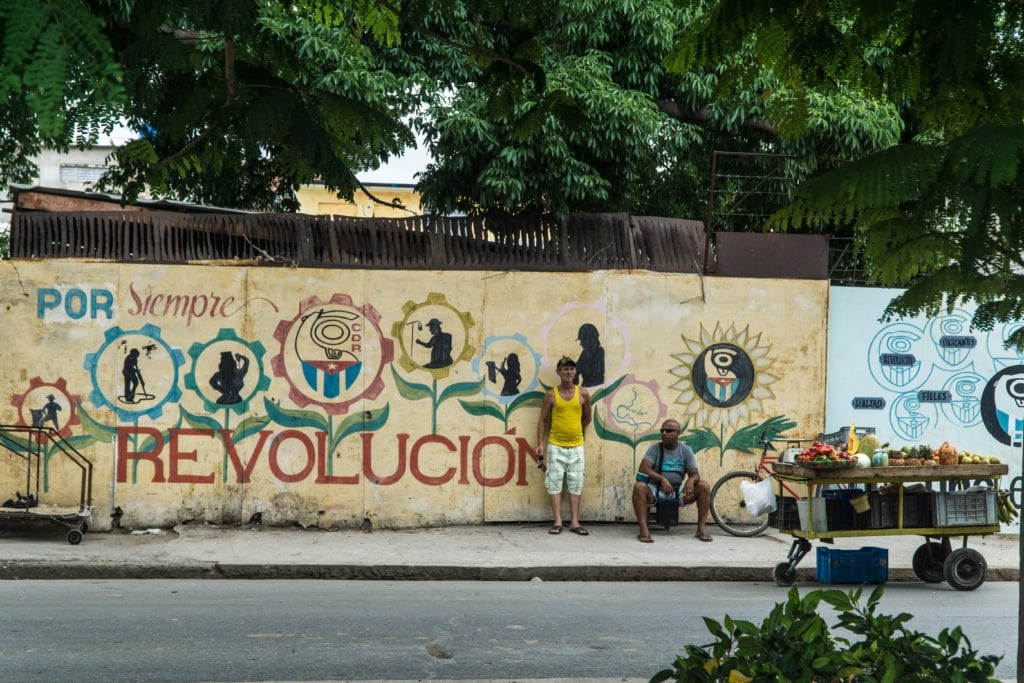 Cienfuegos is all about the sea breeze and viewing its gorgeous classical architecture. A green jumpsuit is the perfect outfit to comfortably walk around the city while still being casual enough to hop to the beach.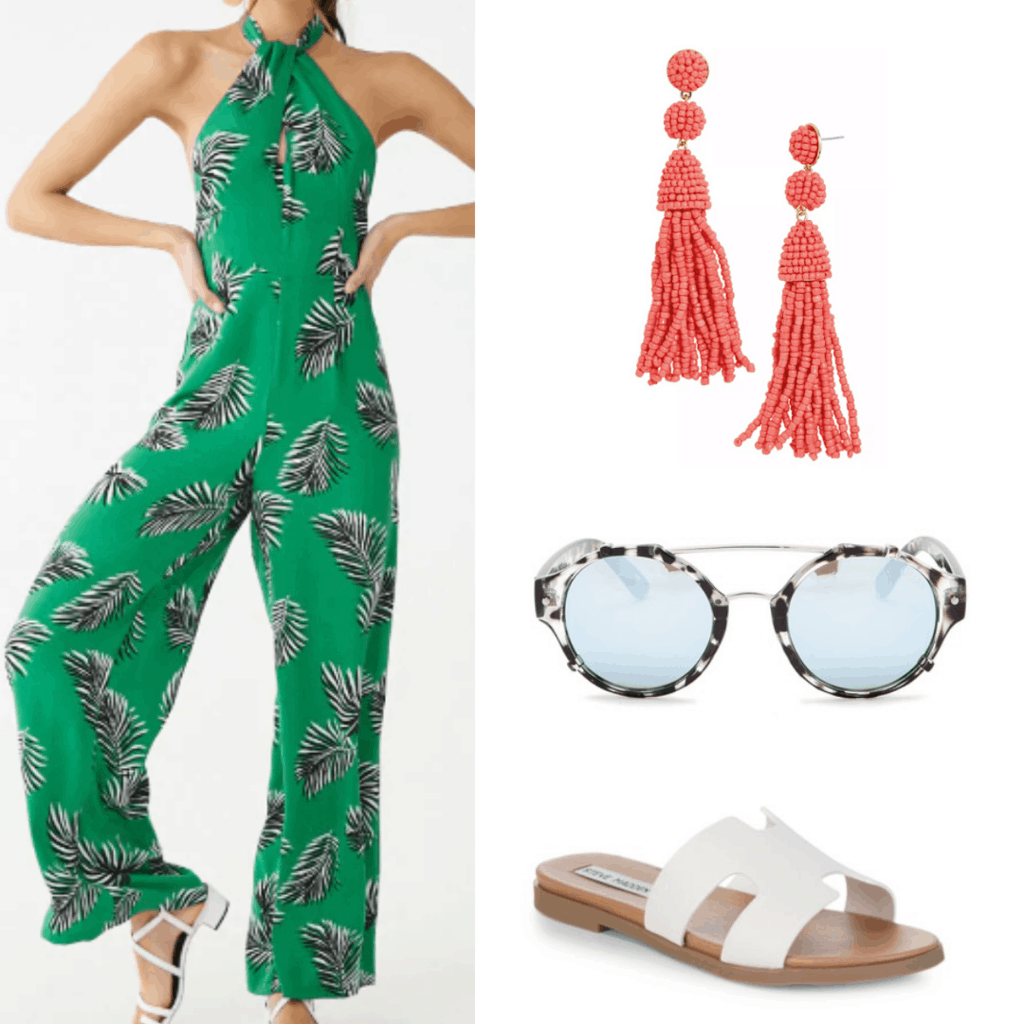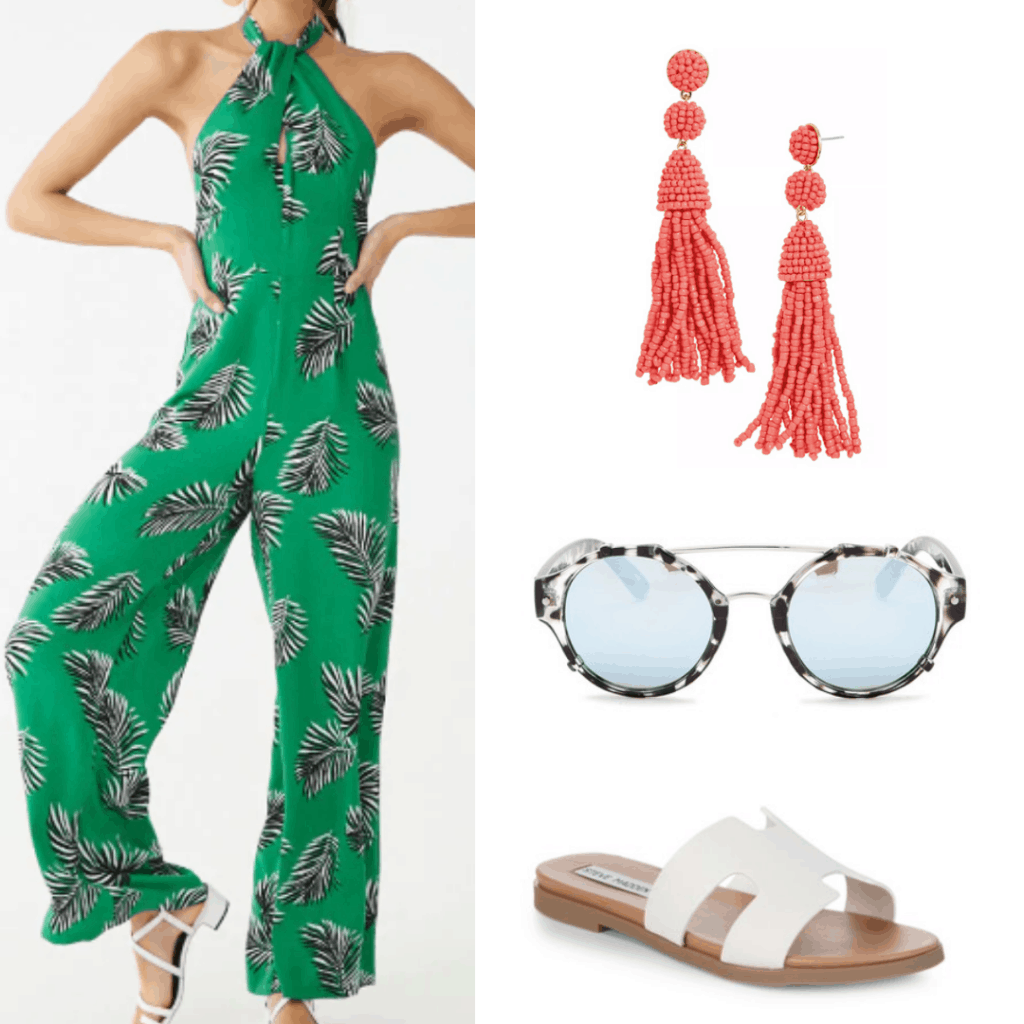 Products: Jumpsuit – Forever 21, Shoes – Saks Off 5th, Earrings – Bloomingdale's, Sunglasses – Nordstrom Rack
Have you been to Cuba? What did you think of our Cuba fashion guide?
If you're planning a trip to Cuba, what's on your packing list? Tell us everything about traveling to Cuba in the comments.