"Dressing for Dream Destinations" is a travel series that takes us across the world to daydream about what we'd wear to various locations. (For more, see our past posts on Australia, Russia, India, Morocco, South Korea, Spain, China, Greece, Japan, the UK, Cuba, Iceland, Turkey, Thailand, Italy, and Vietnam.)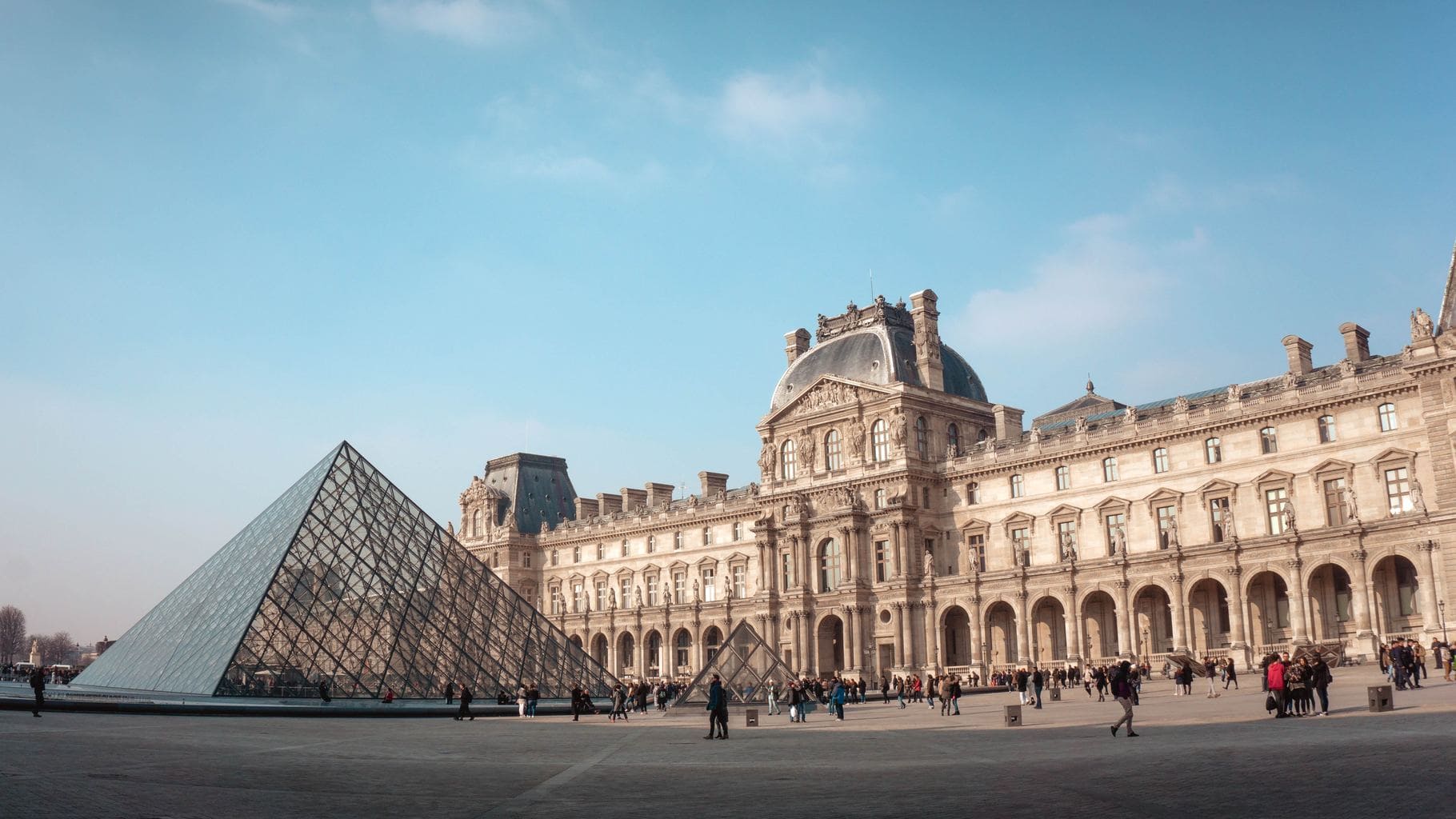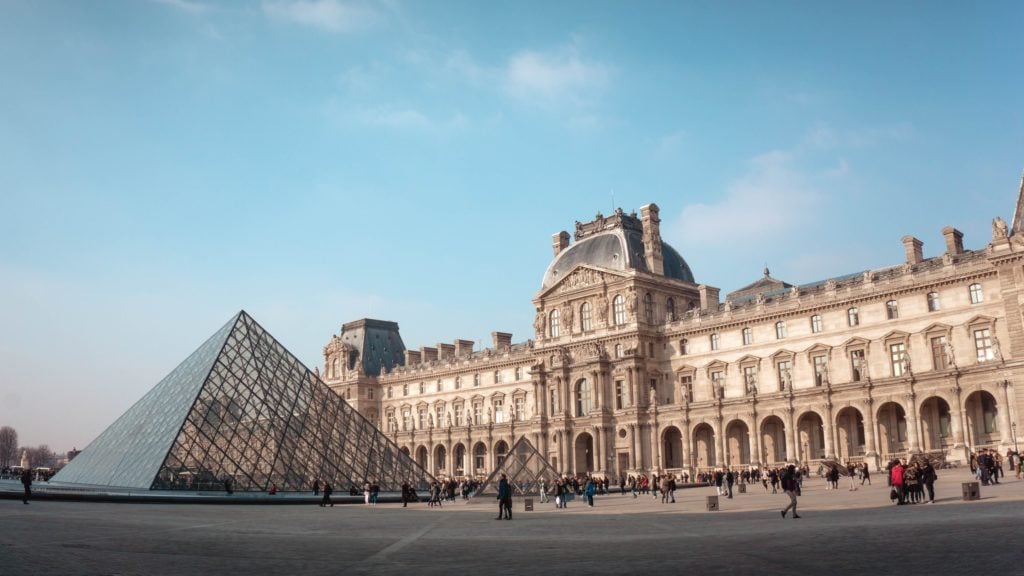 With over 80 million tourists a year, France is the most visited country in the world, and for good reason. Filled with beauty, culture, and delicious cuisine, this country should be on everyone's travel bucket list.
France's combination of idyllic villages, historical architecture, and Mediterranean beaches make it the extremely popular destination it is. In total, France contains 37 UNESCO World Heritage Sites (the 4th largest number of any country) consisting of historical towns, protected resorts, and more.
Fun fact: you can thank various Frenchmen for the inventions of braille, stethoscopes, hair dryers, and the Etch-a-Sketch.
What to Wear in: Paris
Paris is the capital of France and its most populous city. Known as the "City of Lights", it is famed for its rich history and ties to fashion and romance.
The Louvre is the largest and most visited art museum in the world and houses the Mona Lisa. Other must-visit locations include Eiffel Tower, Arc de Triomphe, the Musée d'Orsay, Tuileries Garden, Place de la Concorde, and hopefully one day soon, Notre-Dame Cathedral (but officials say it likely won't reopen until 2024 at the earliest).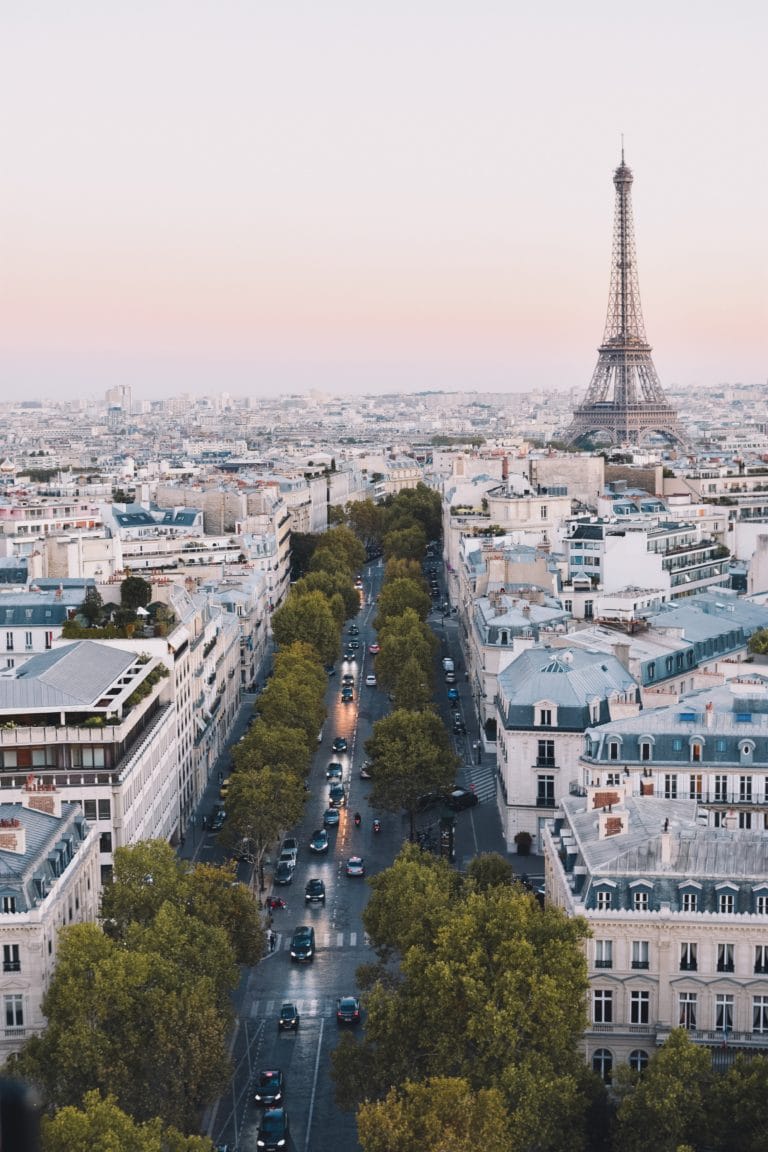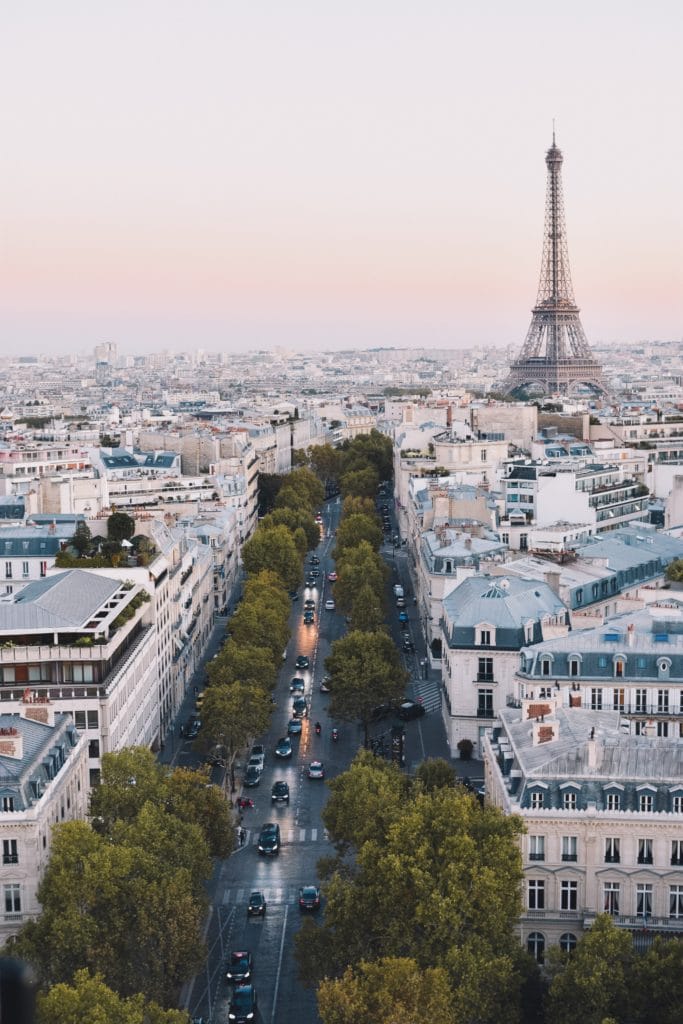 Pair this chic yet simple outfit with a red lip and you'll fit right into the relaxed French aesthetic as you explore the city.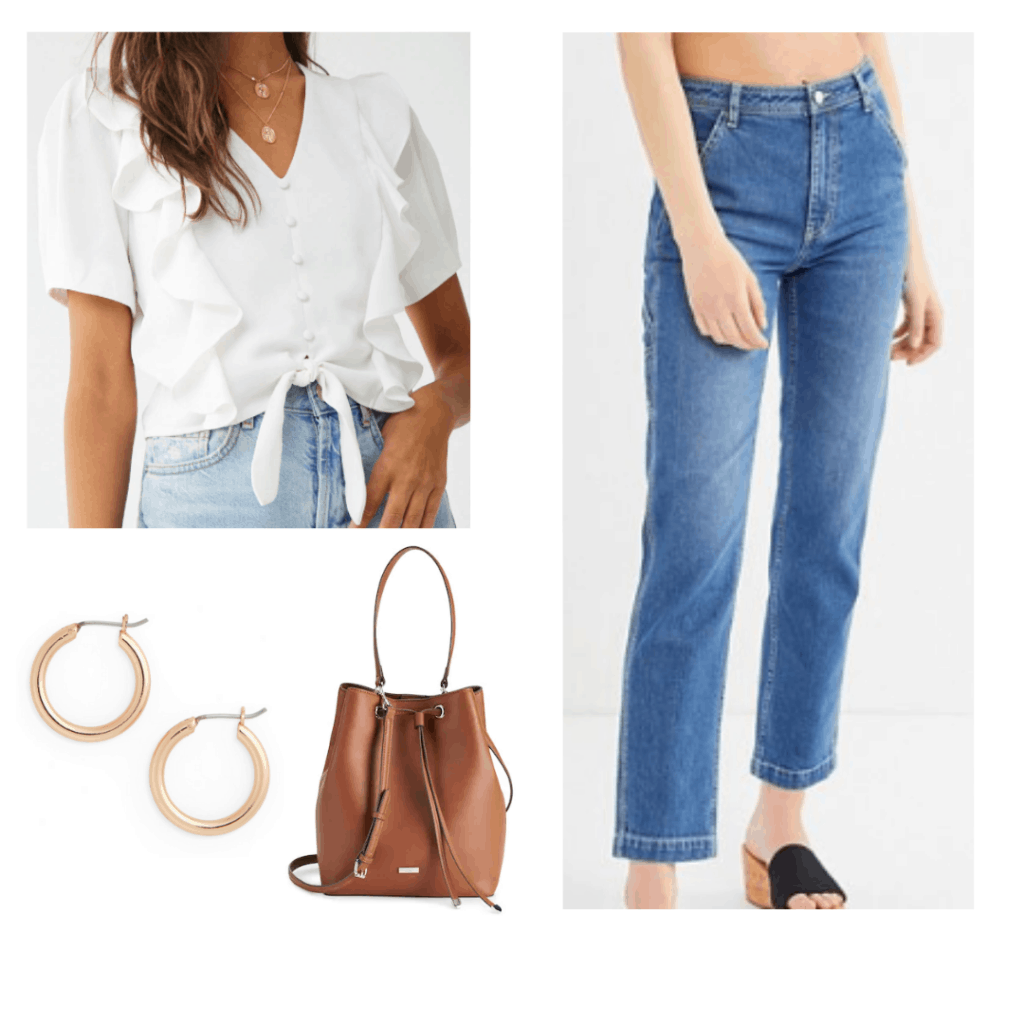 Products: Top – Forever 21, Jeans – Urban Outfitters, Bag – Kohl's, Earrings – Nordstrom
What to Wear in: Nice
Nice sits on the French Riviera and has historically been the getaway spot for France and England's elite. Today, it is one of the country's most visited cities with over 4 million annual tourists (the population is around 350,000).
The city has been a magnet for artists, including Henri Matisse — who has a museum devoted to him and his work called the Musée Matisse.
After visiting the promenade, make sure to stop by Marc Chagall National Museum, Castle Hill, Nice Cathedral, and the Castle of Nice.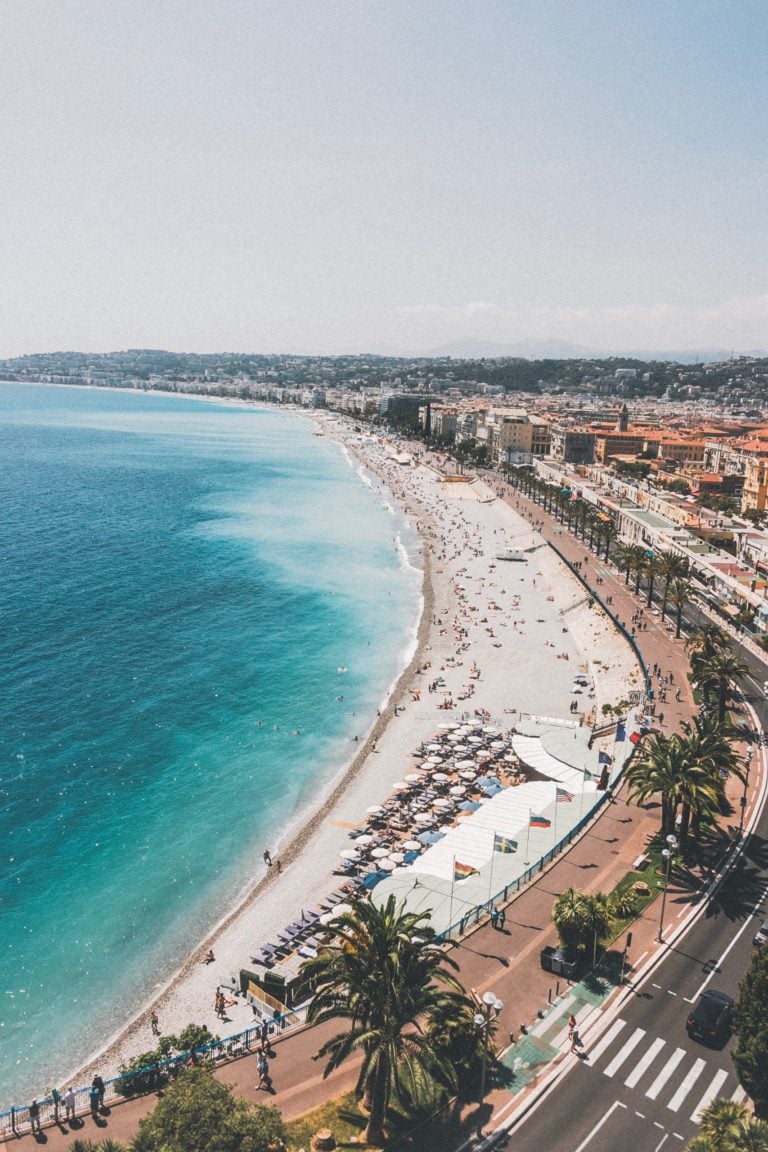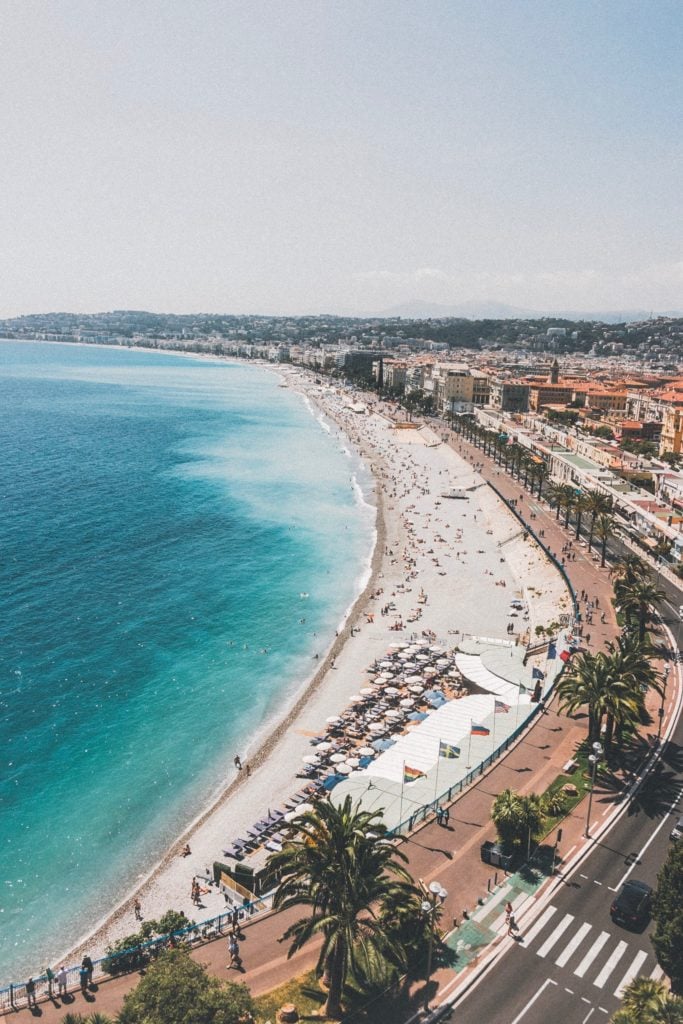 Nice is known for having sunshine year-round (over 300 days annually). Keep cool but covered with a hat and breezy clothes.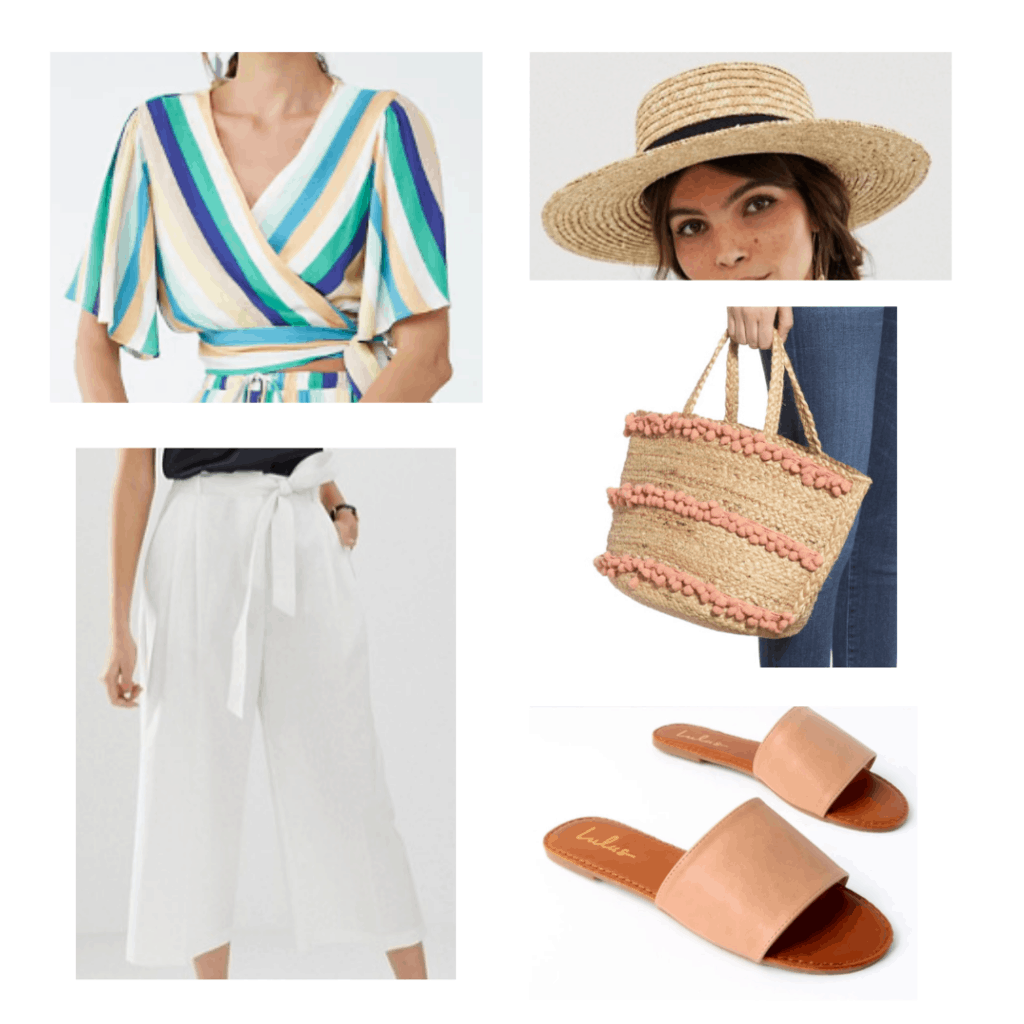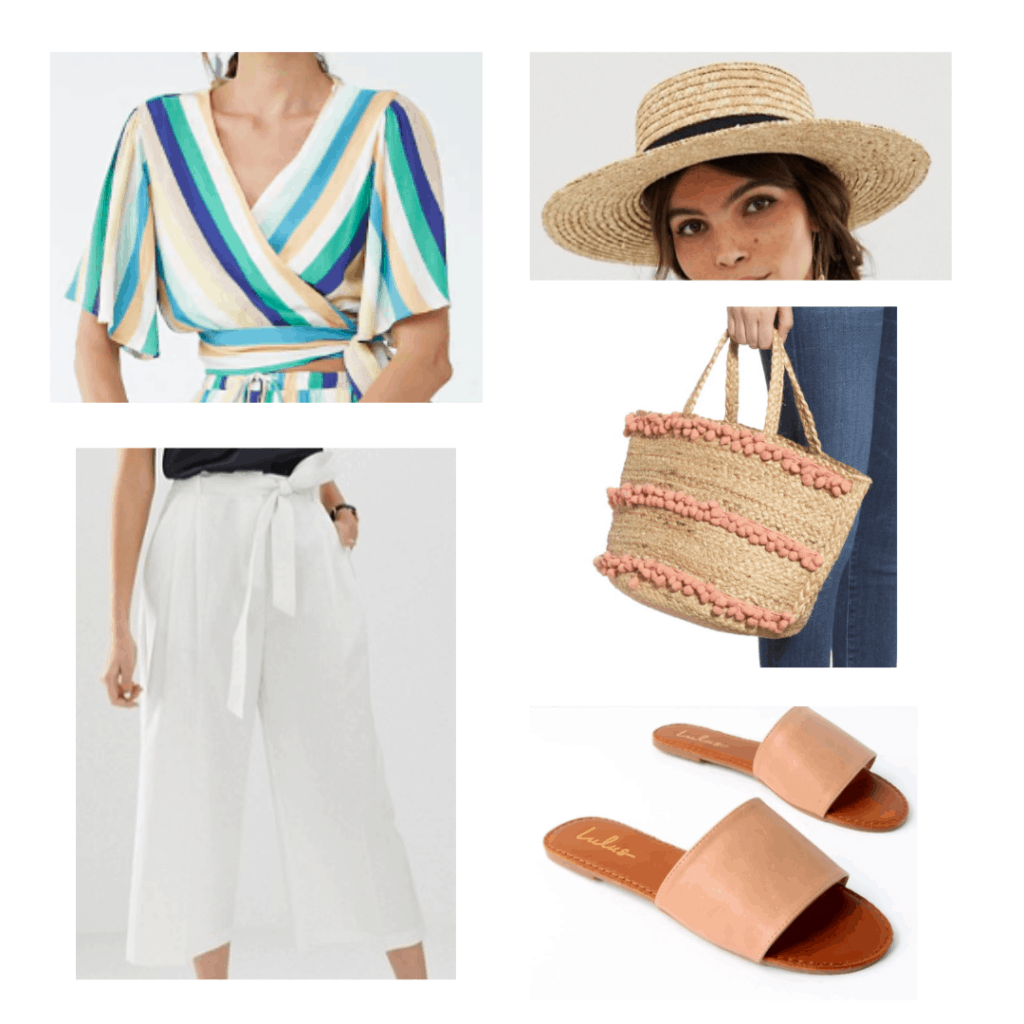 Products: Top – Forever 21, Pants – ASOS, Hat – ASOS, Sandals – Lulu's, Tote – Nordstrom
What to Wear in: Lyon
Located in east-central France, much of Lyon is classified as a UNESCO World Heritage Site. The city is famous for its rich French cuisine and historical architecture, and it is often referred to as France's food capital.
Every visitor should eat at a bouchon, which is a type of Lyonnaise restaurant that serves traditional dishes like sausages, paté, and roast pork.
Places you shouldn't miss in Lyon include the Basilica of Notre-Dame de Fourvière, Parc de la Tête d'Or, Place Bellecour, Confluence Museum, Ancient Theatre of Fourvière, and the Musée Cinéma et Miniature.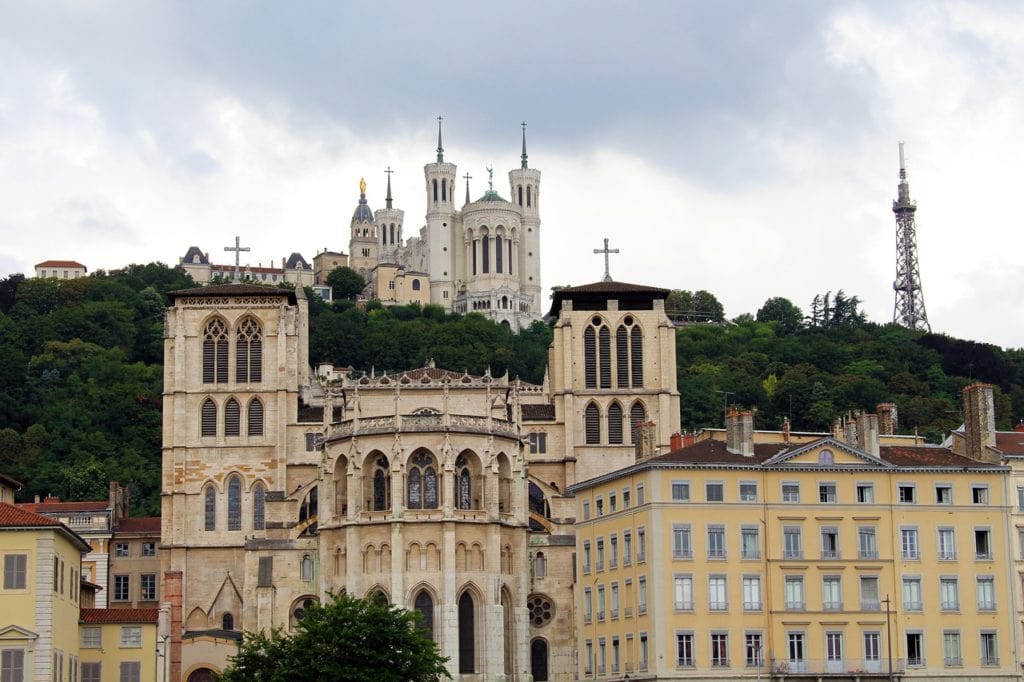 A playful midi dress can transition from day to night easily, so you can go out to dinner after a day of sightseeing.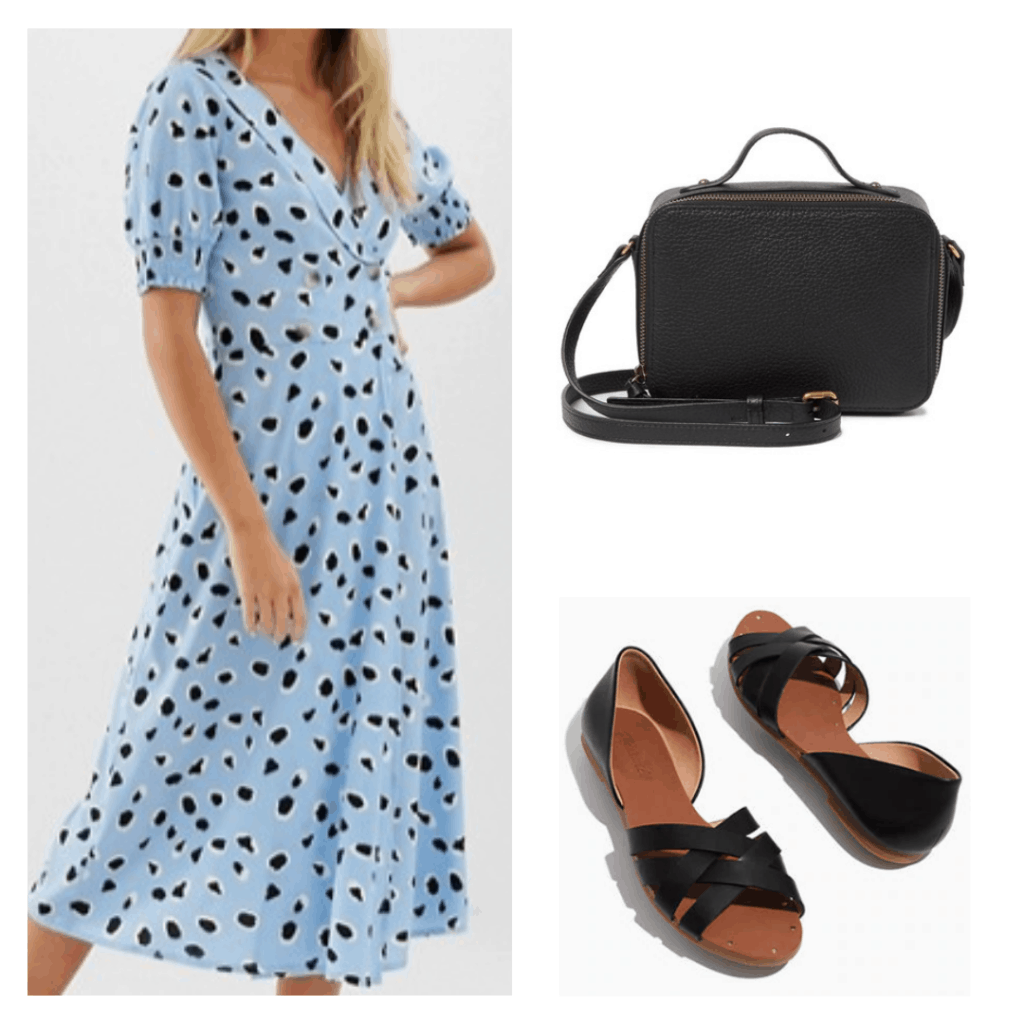 Products: Dress – ASOS, Sandals – Madewell, Bag – Nordstrom Rack
Have you been to France? If so, what did you wear?
What do you think of our guide to what to wear in France? Would you suggest anything different? Let us know by leaving a comment below.