"Dressing for Dream Destinations" is a travel series that takes us across the world to daydream about what we'd wear to various locations. (For more, see our past posts on Australia, Russia, India, Morocco, South Korea, Spain, China, Greece, Japan, the UK, Cuba, Iceland, Turkey, Thailand, and Italy.)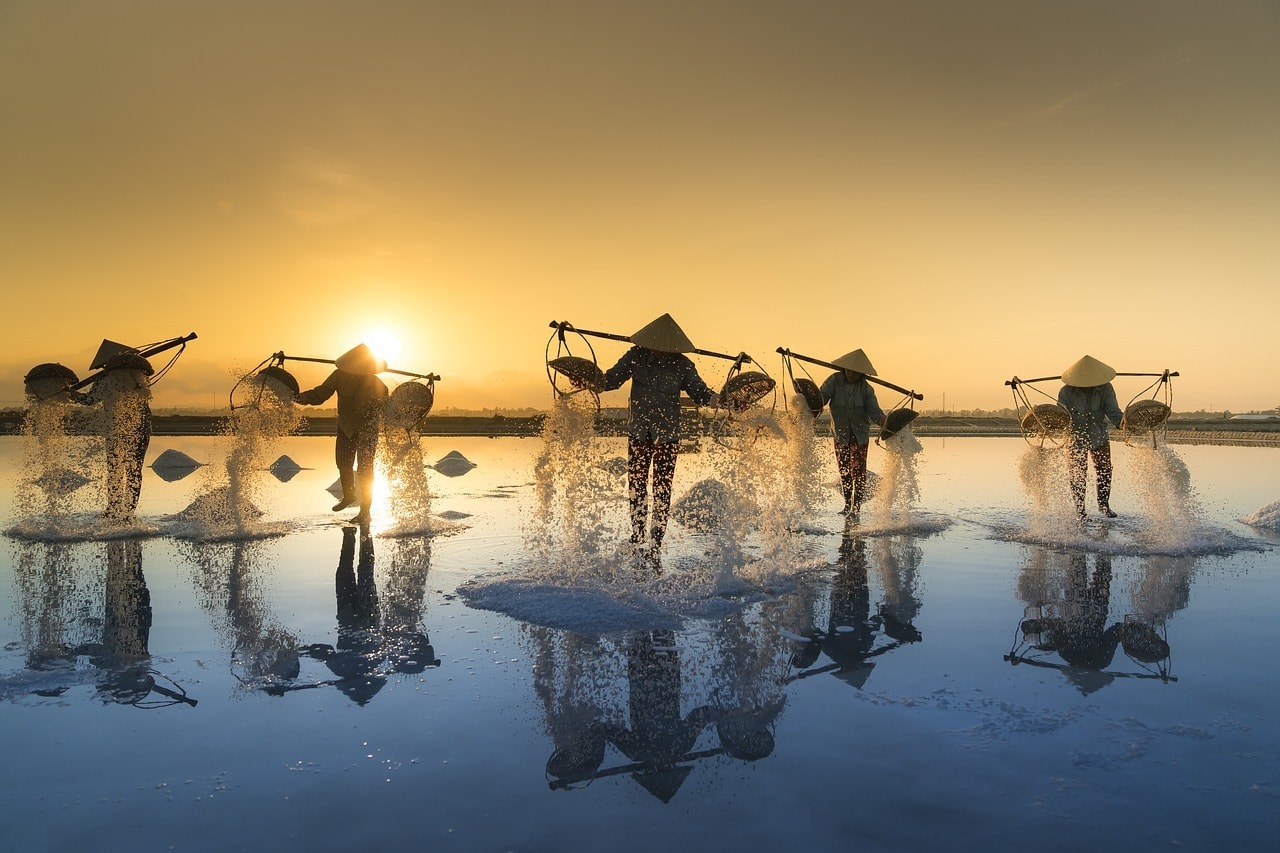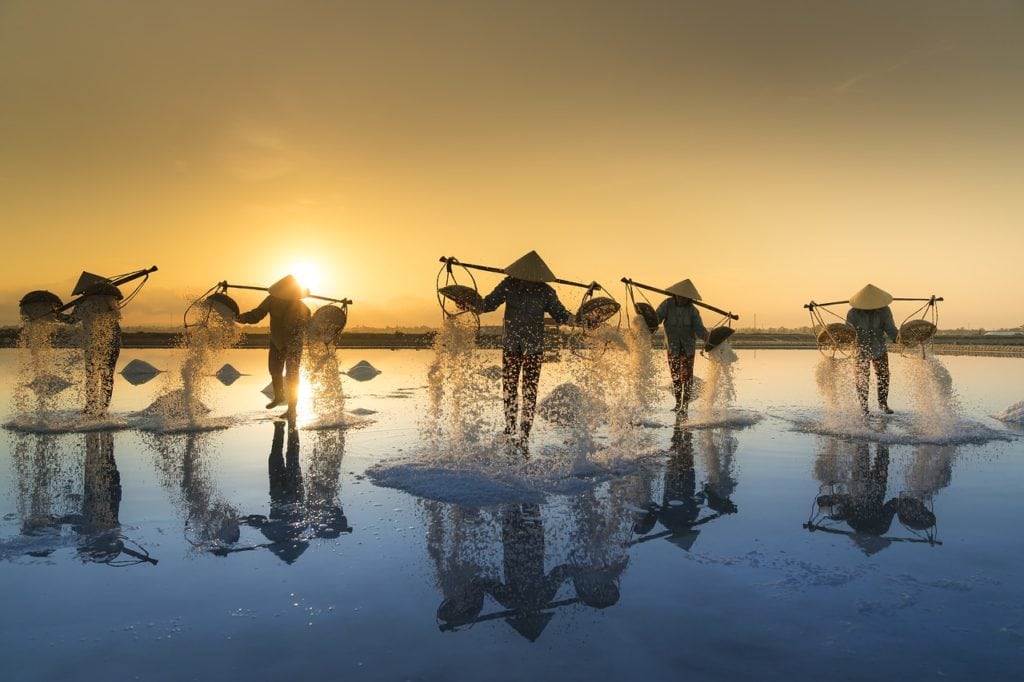 Vietnam is a Southeast Asian country known for its beaches, temples, and amazing food. The country is narrow and a large portion of it consists of the coastline.
Most of the population is Buddhist, and you will find countless shrines and religious temples all across the country. In fact, Vietnam currently has 8 UNESCO World Heritage sites.
Fun fact: Vietnam is the world's second largest exporter of coffee after Brazil!
What to Wear in Vietnam: Hanoi
Hanoi is Vietnam's capital and is surrounded with many cultural and architectural holdovers from French occupation and Chinese influence. Its name means "city within rivers."
Spend your time in Hanoi strolling along its beautiful waters and its various pagodas and temples. The oldest church in Hanoi, St. Joseph's Cathedral, is a Gothic Revival built to resemble the Notre-Dame in Paris.
Fun fact: homes in Hanoi are very narrow because property taxes are based on the width of the building!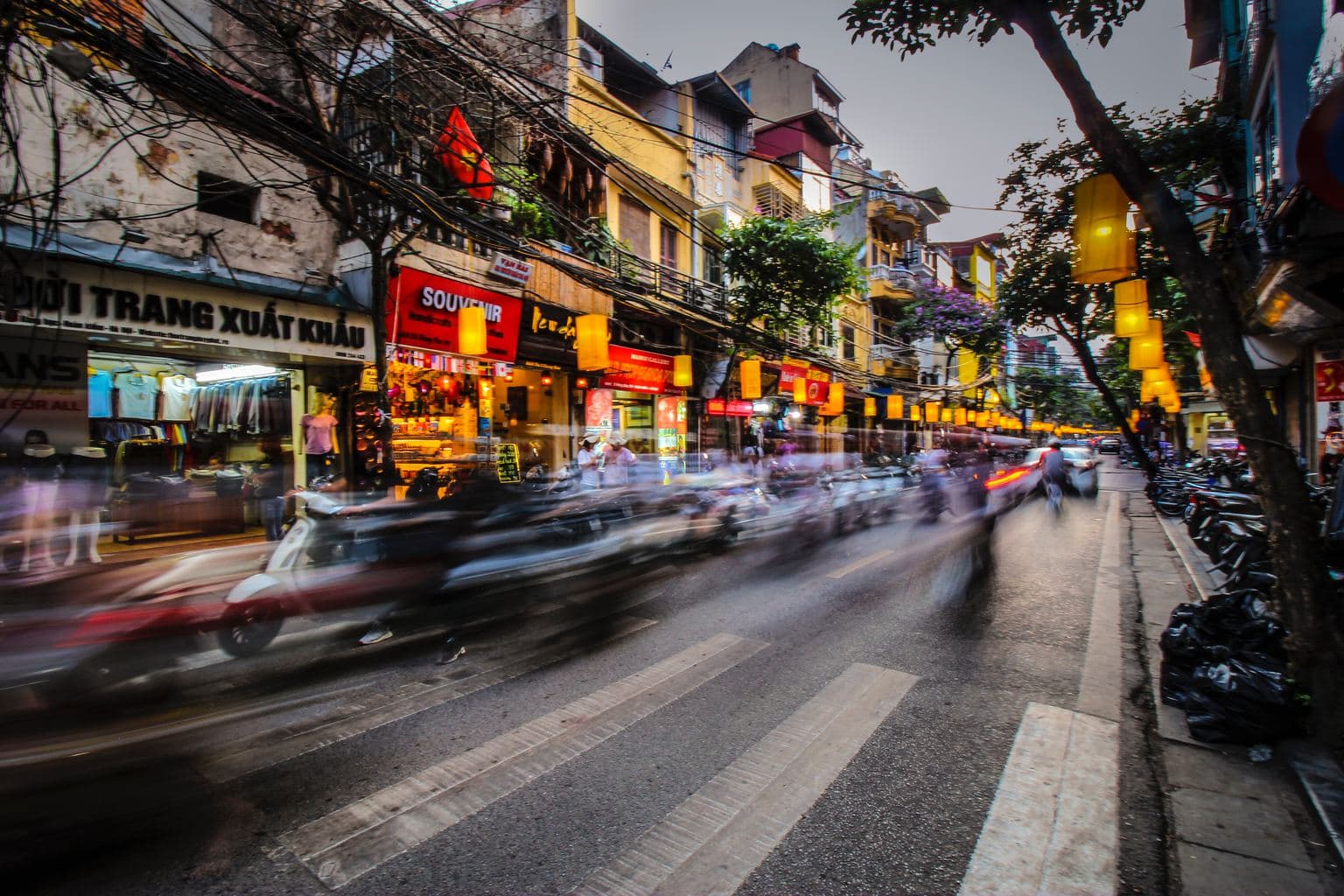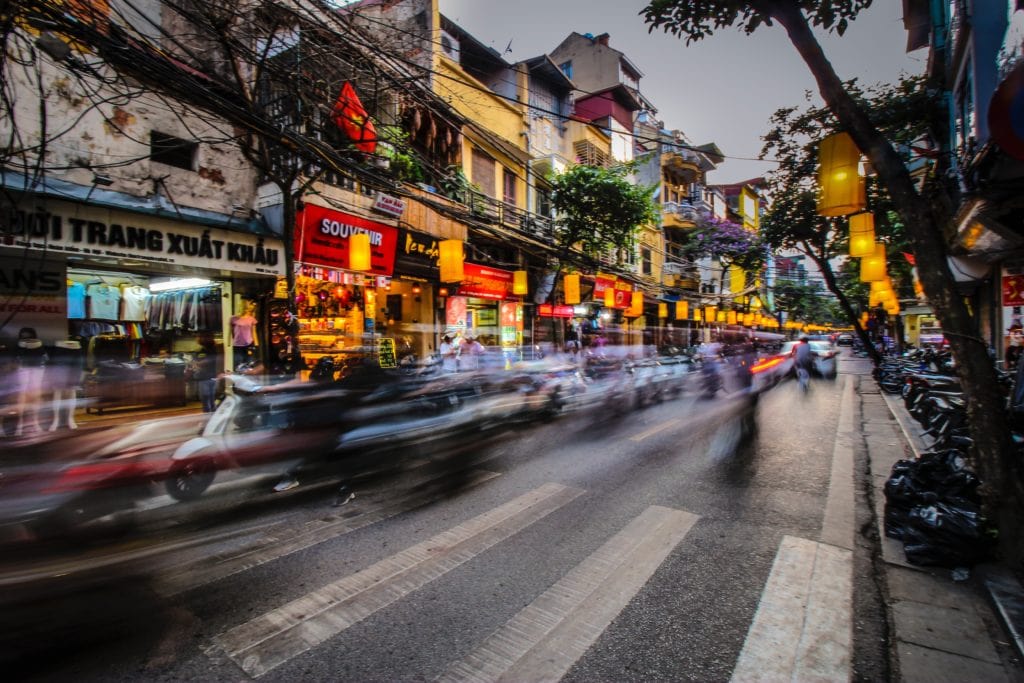 Vietnam is known for its humidity and hot summers, so you can't go wrong with packing a linen sundress to keep cool. Accessorize with comfy sandals and sunglasses.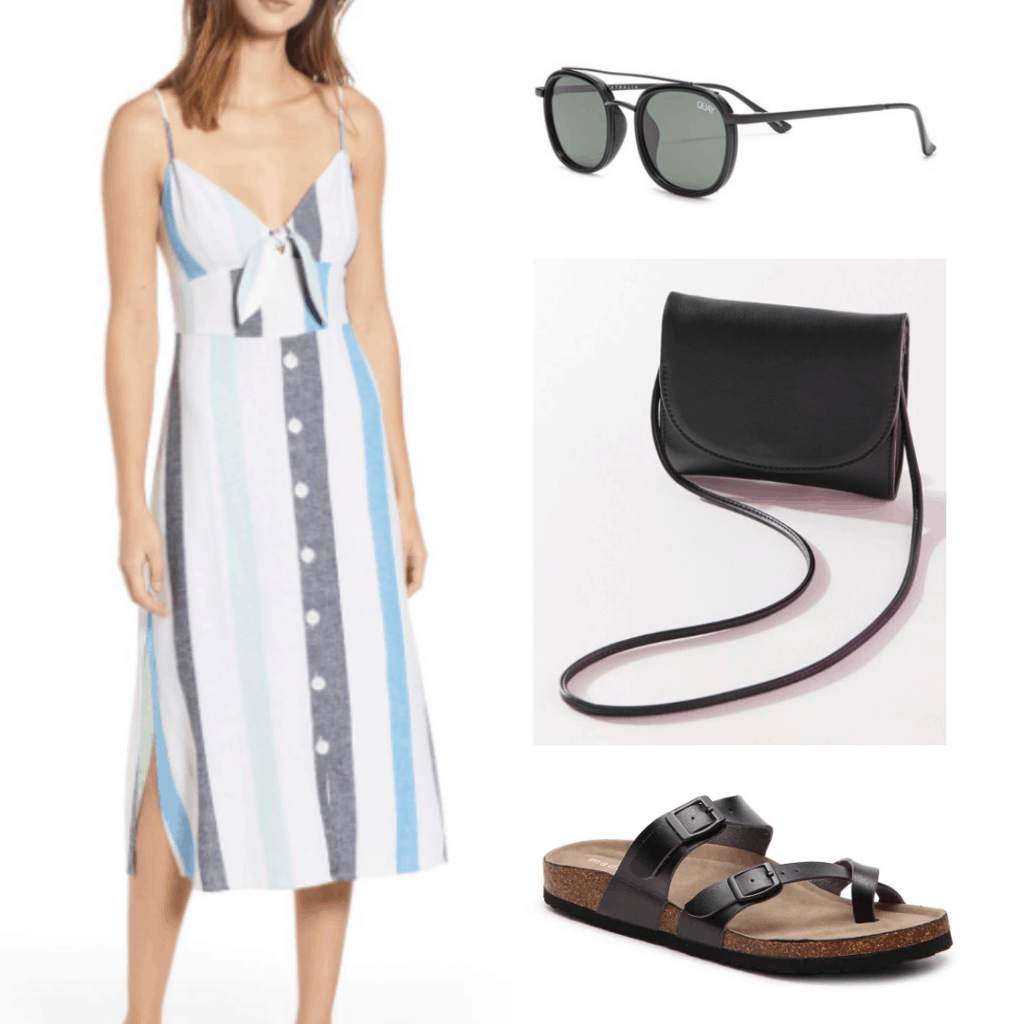 Products: Dress – Nordstrom, Sandals – DSW, Bag – Urban Outfitters, Sunglasses – Nordstrom Rack
What to Wear in Vietnam: Ho Chi Minh City
Ho Chi Minh City (also known as Saigon) is the most populous city in Vietnam and its economic center. There is no shortage of exciting restaurants and nightlife in this large city – it's a modern take on Vietnam.
Make sure you visit the Ben Thanh Market, Cu Chi Tunnels, and the Notre Dame Cathedral of Saigon (modeled after the one in Paris).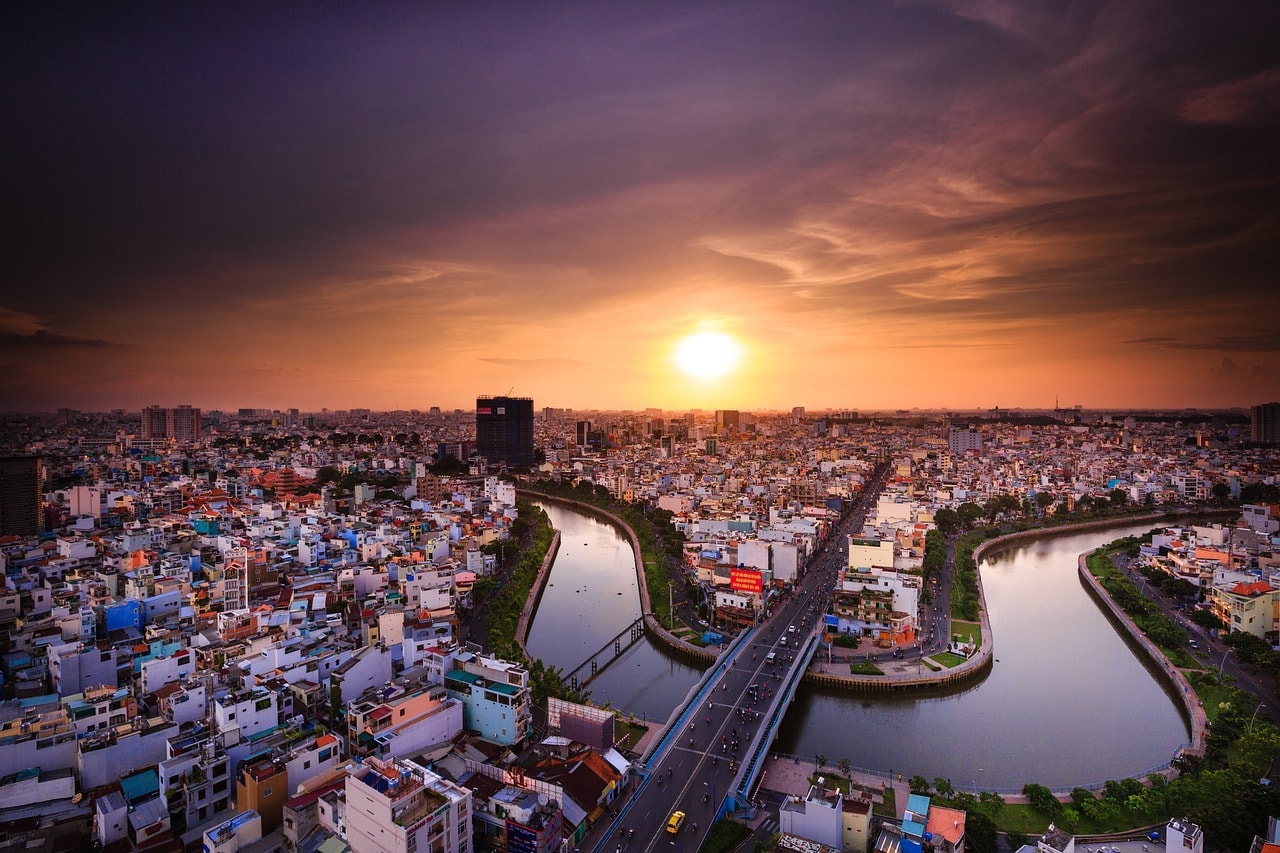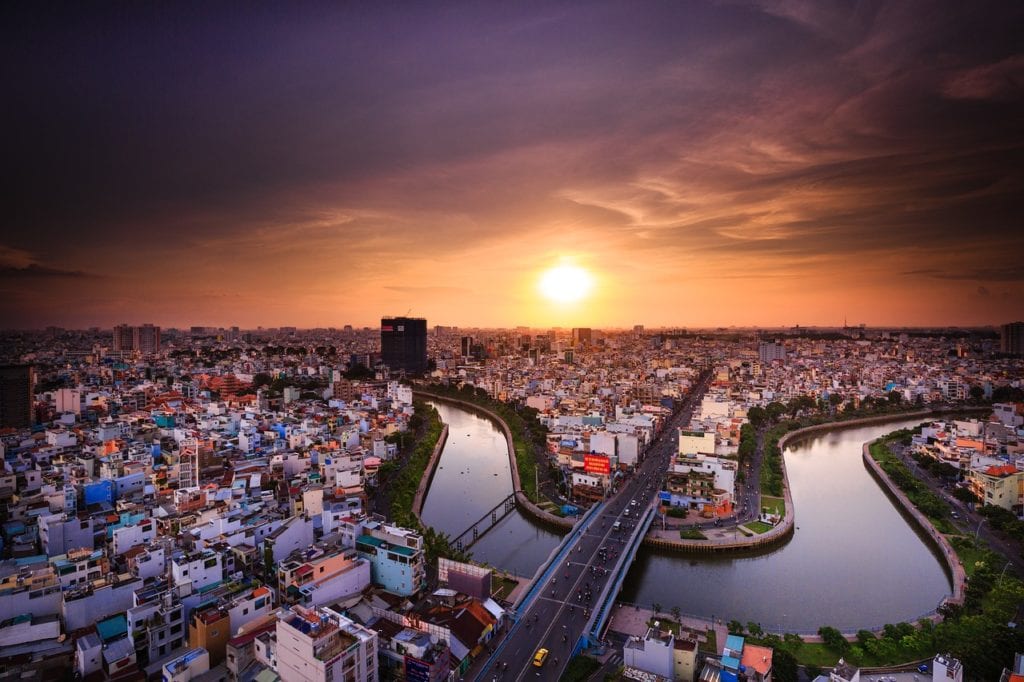 Ho Chi Minh is a very busy city and you'll be walking outside all day long so you'll want a cross-body bag to keep your valuables close. A colorful romper is a great choice for a trip as you can just throw it on and go.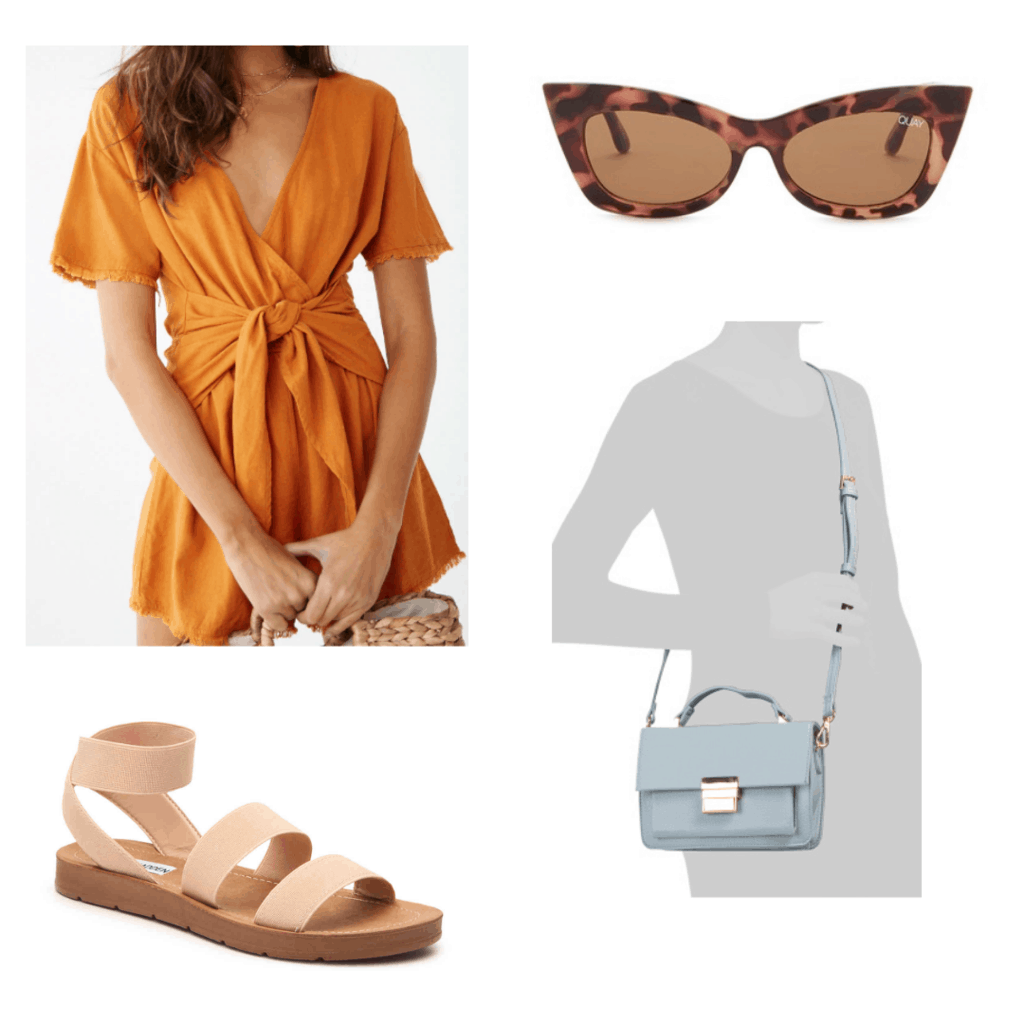 Products: Romper – Forever 21, Sunglasses – Nordstrom Rack, Sandals – DSW, Bag – TJ Maxx
What to Wear in Vietnam: Hội An
After exploring the hustle and bustle of Hanoi and Ho Chi Minh City, Hội An is a relaxing refuge located on the central coast.
This ancient town lives up to its name, which means "peaceful meeting place" and is known for its diverse, well-preserved architecture. Hội An has French colonial buildings, Chinese-style shophouses, and their famous Japanese bridge and pagodas.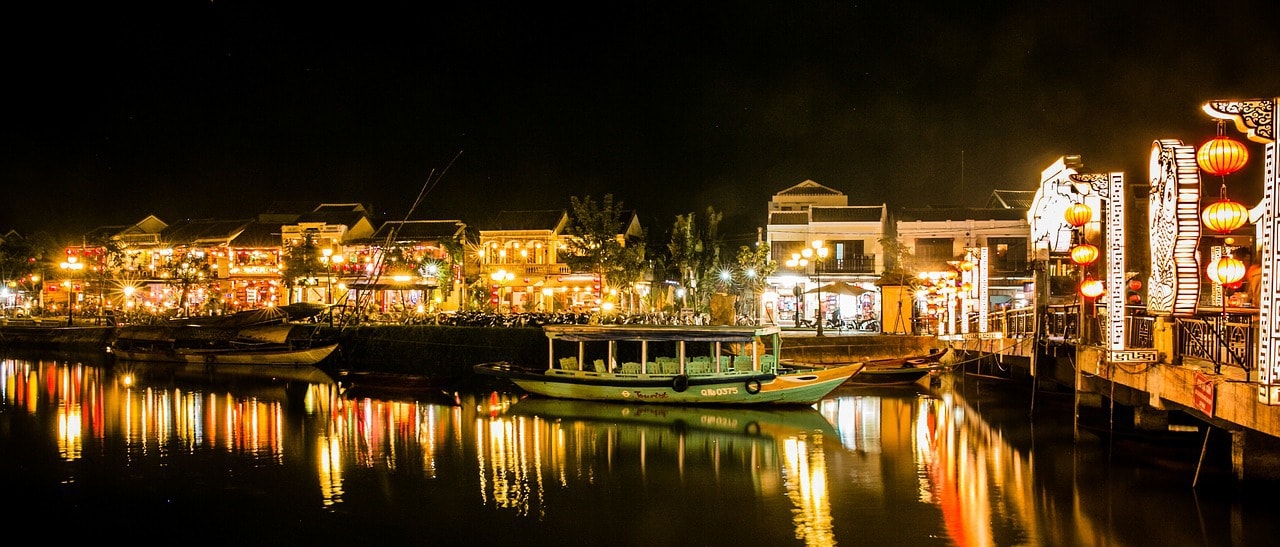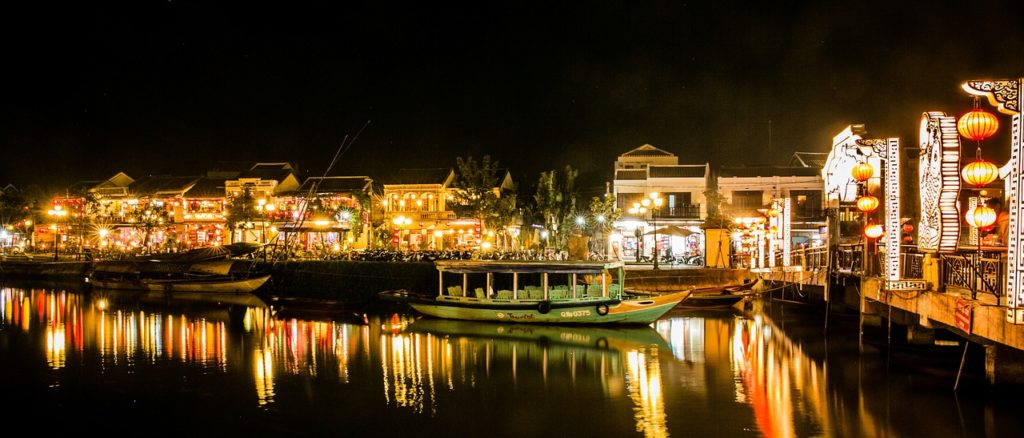 The vibe in Hội An is quiet relaxation, so there's no need for any heavy duty shoes. A cute dress and a pair of sandals are the perfect casual outfit. Again, don't forget your sunglasses!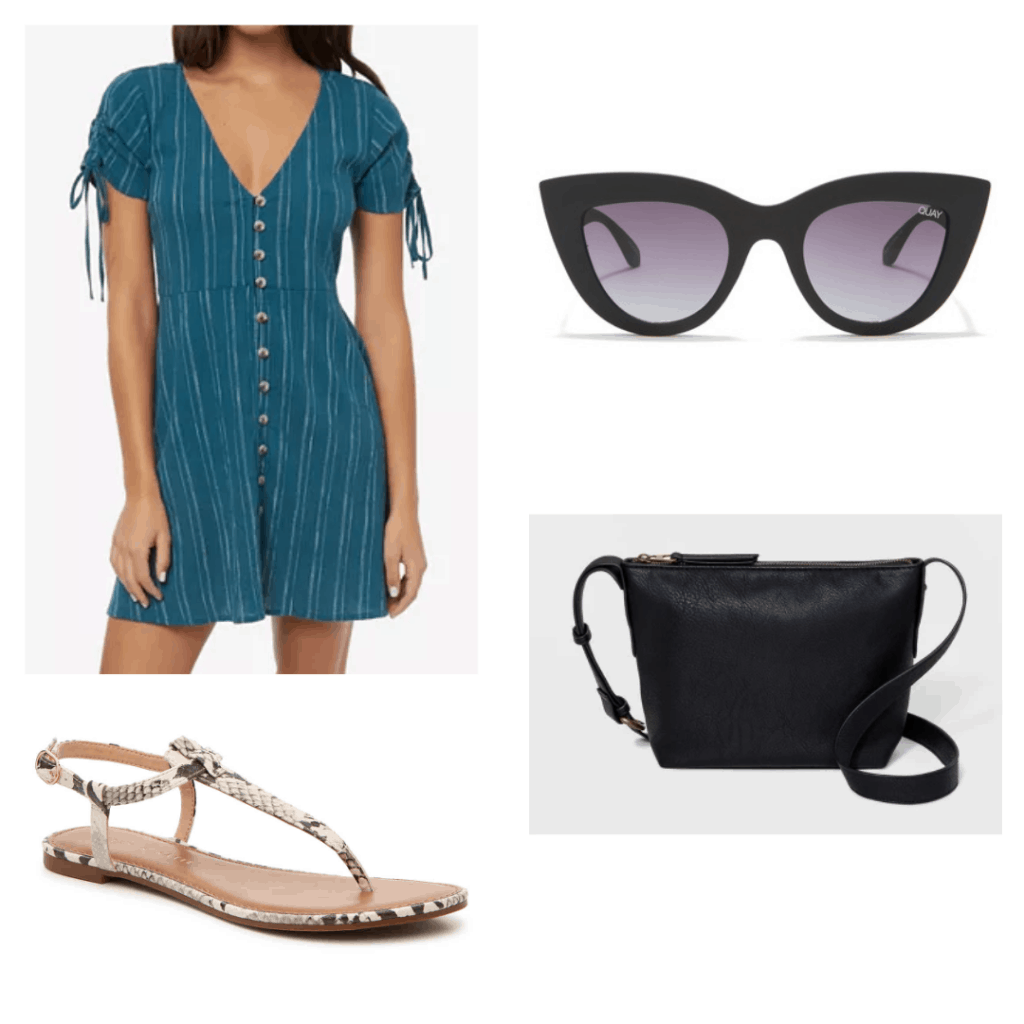 Products: Dress – Macy's, Sandals – DSW, Sunglasses – Nordstrom Rack, Bag – Target
What to Wear in Vietnam: Ha Long Bay
Ha Long Bay is considered the jewel of Vietnam because of its glistening waters, white sands, and otherworldly limestone pillars.
Located in northeast Vietnam, this UNESCO World Heritage site is an extremely popular tourist destination where visitors can relax, scuba dive, hike, kayak, rock climb, and much more.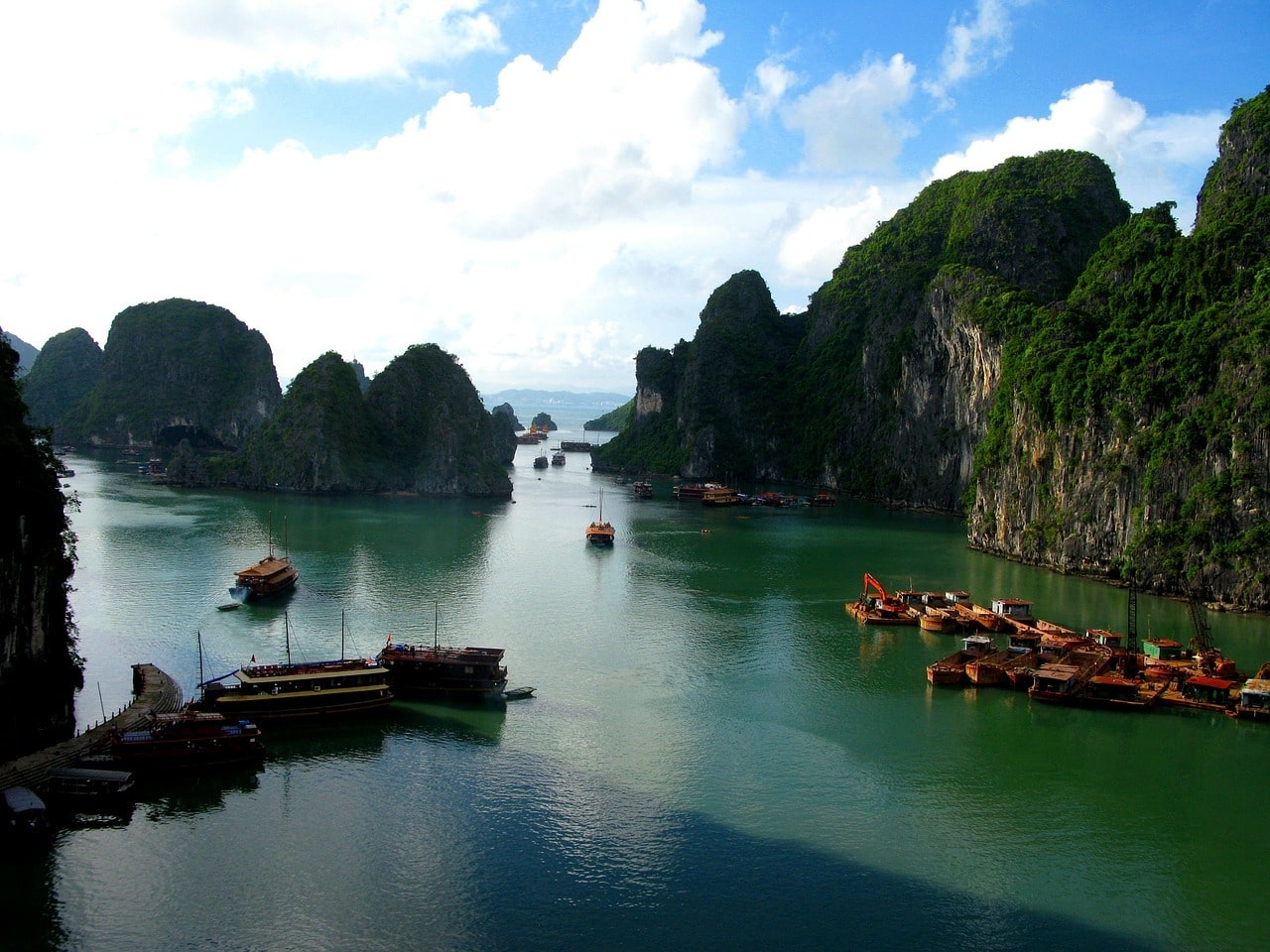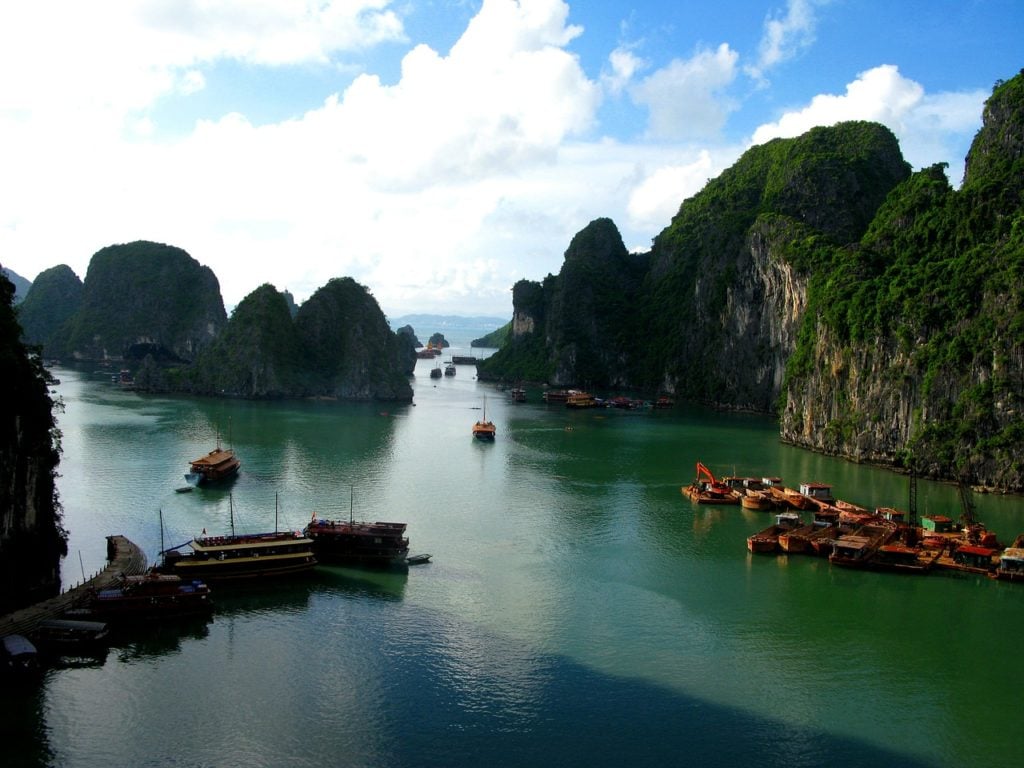 Enjoy trips to the seaside in this look! Wear a beachy romper over your swimsuit as a coverup and don't forget a sun hat to protect your face on the beach.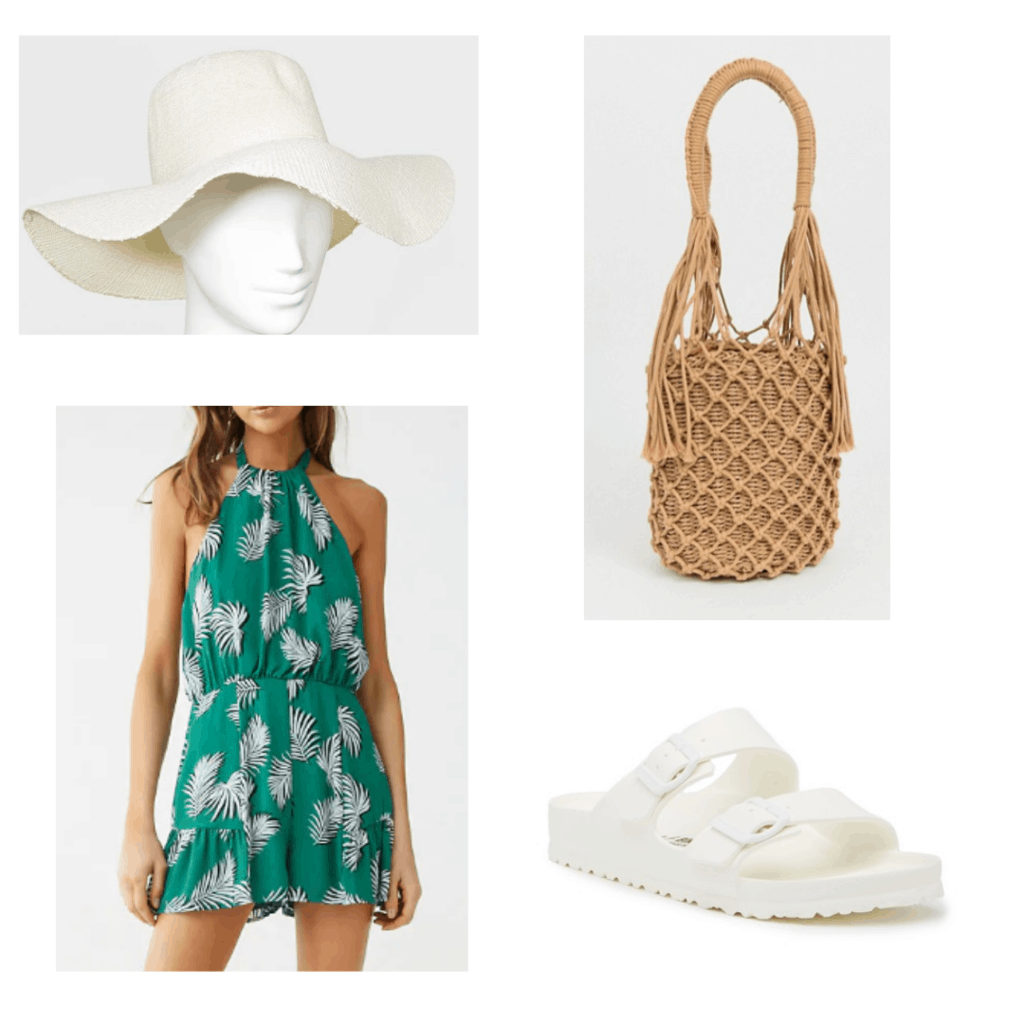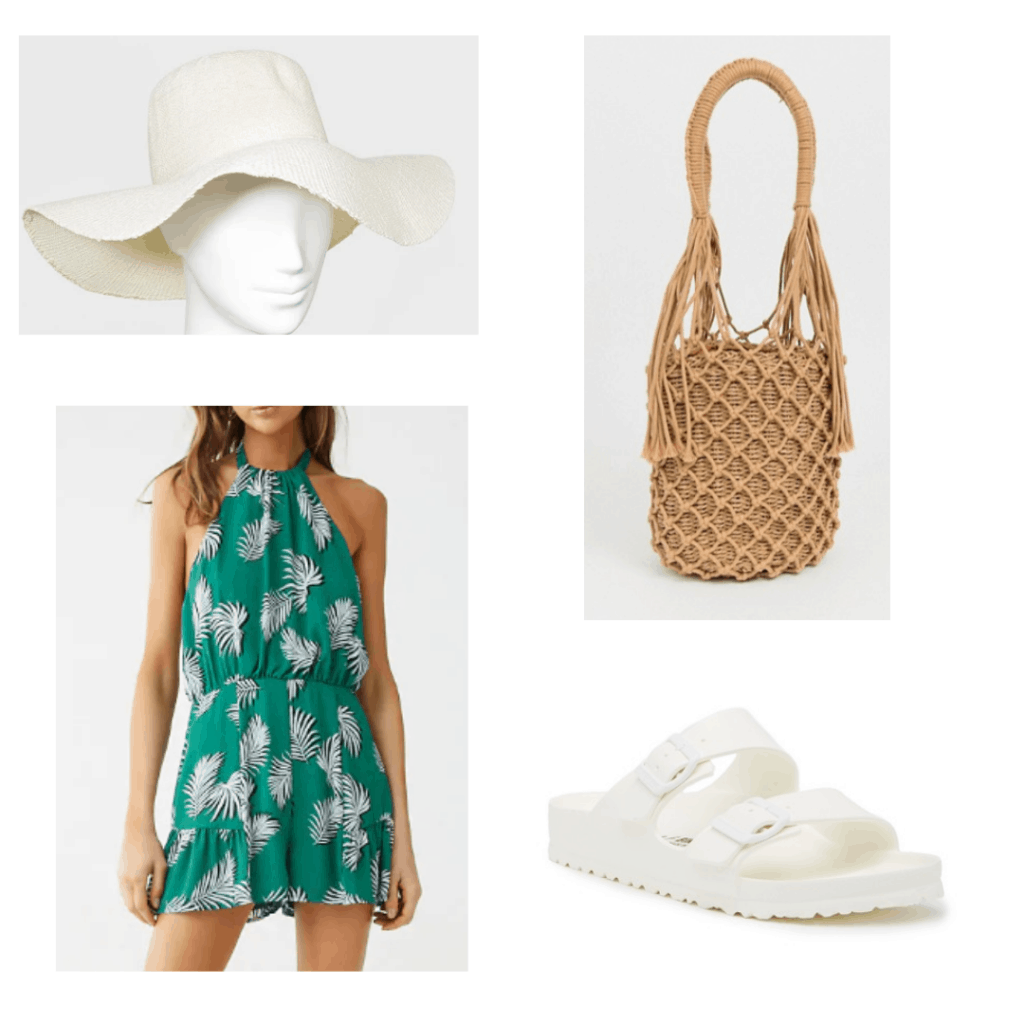 Products: Hat – Target, Romper – Forever 21, Bag – ASOS, Sandals – Nordstrom Rack
Have you been to Vietnam? What are your packing recommendations?
What did you wear on your trip to Vietnam? If you're planning a trip, what will you be packing? Let us know by leaving a comment below.