"Dressing for Dream Destinations" is a travel series that takes us across the world to daydream about what we'd wear to various locations. (For more, see our past posts on Australia, Russia, India, Morocco, South Korea, Spain, China, Greece, Japan, the UK, Cuba, Iceland, Turkey, Thailand, Italy, Vietnam, and France.)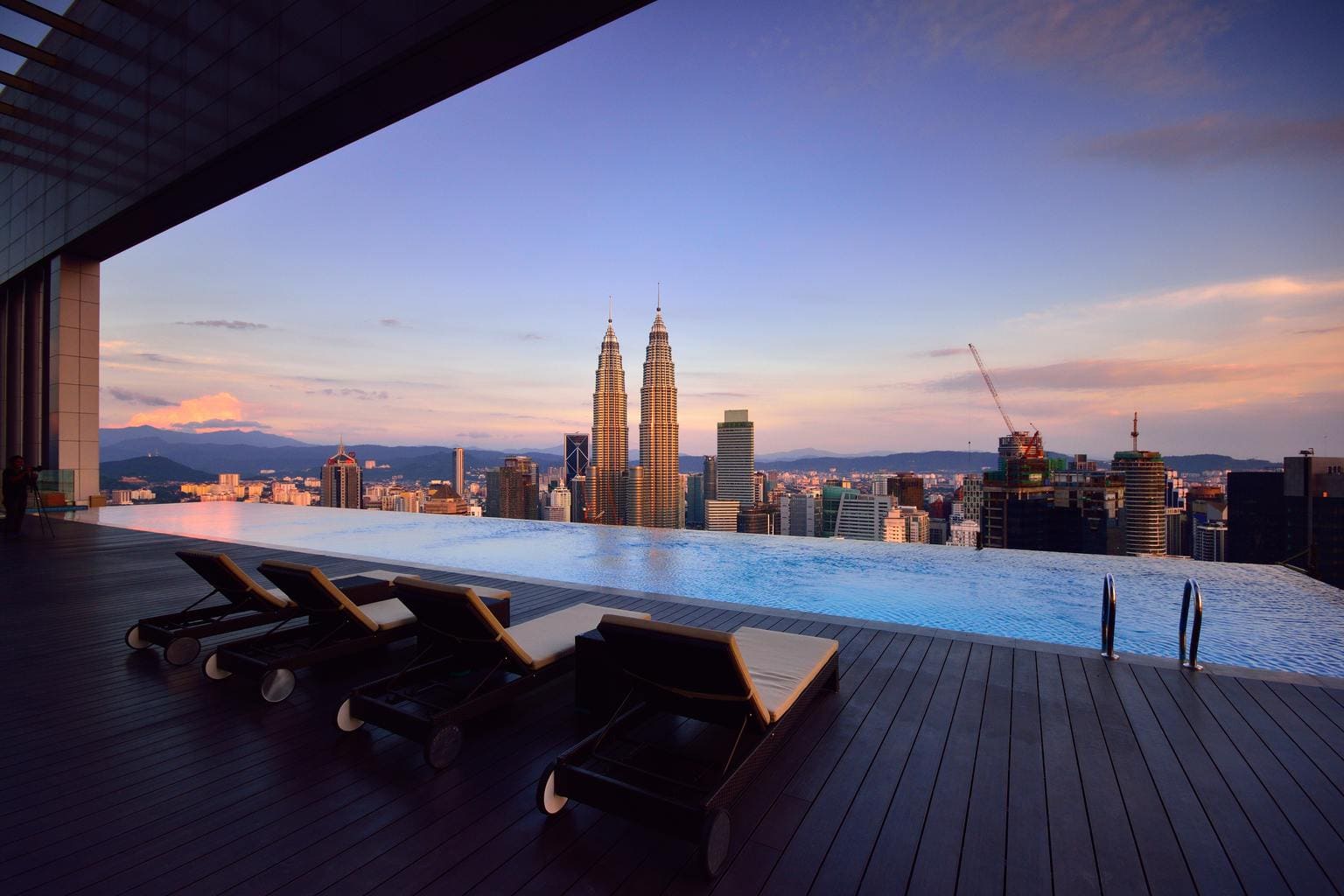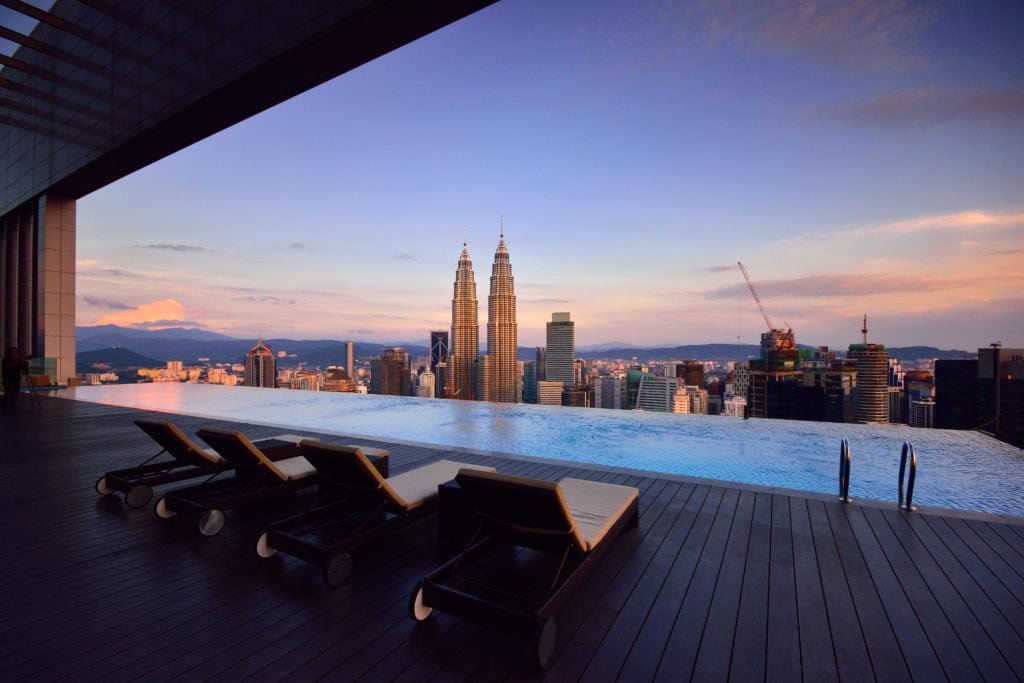 Malaysia is located in Southeast Asia and is known for its beautiful beaches, unique rainforests, diverse street food, and the cultural melting pot of Chinese, Indian, and European characteristics.
The country's motto is "Unity is Strength."
Previously under British rule, Malaysia gained independence in 1957, making it a very young country. In recent years, Malaysia has made a name for itself as an important international economic and cultural hub.
Fun fact: famous Malaysians include Michelle Yeoh, Jimmy Choo, and Sheikh Muszaphar Shukor (the first Malaysian in space and the first to observe Ramadan in space).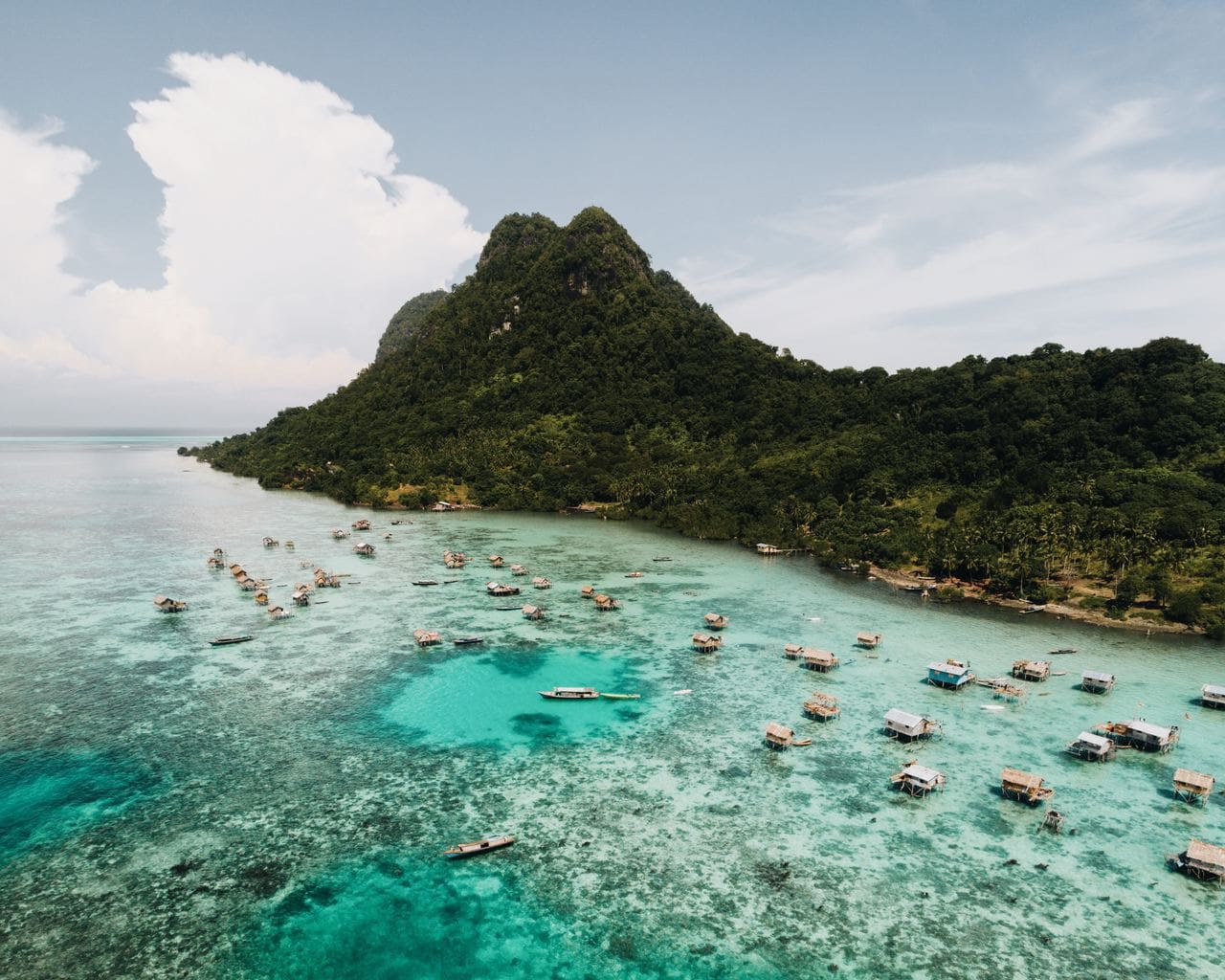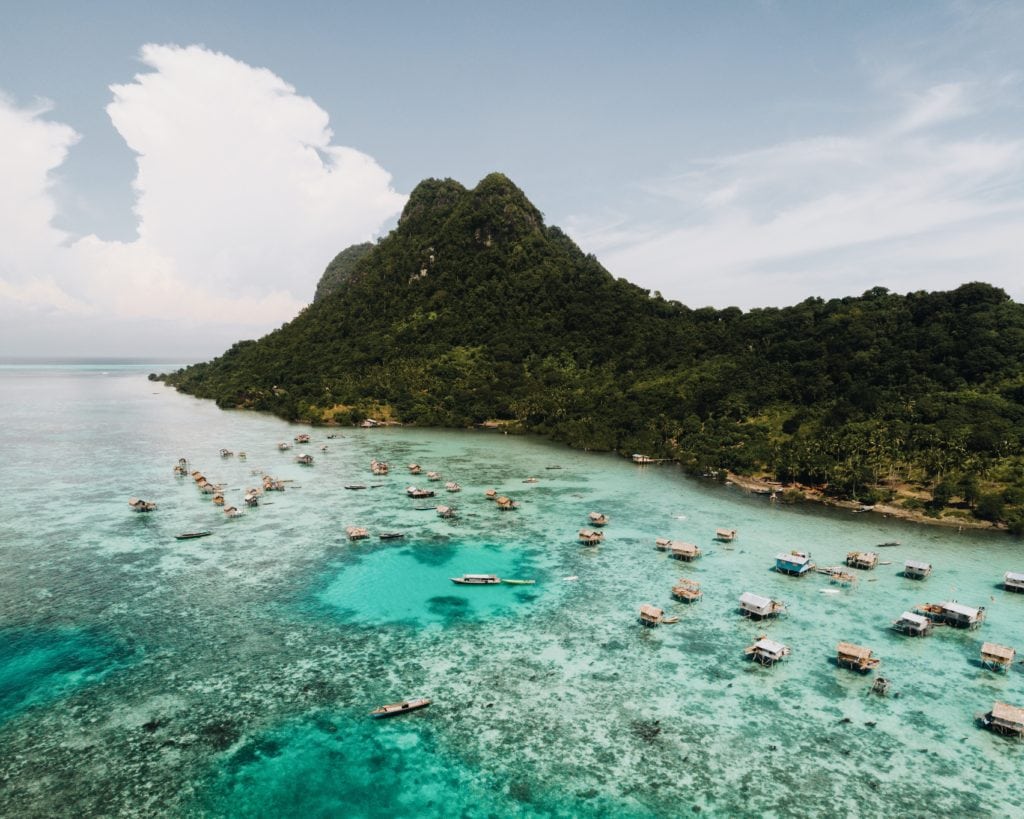 What to Wear in: Kuala Lumpur
Kuala Lumpur is the capital of Malaysia, commonly referred to as just "KL". Although it was officially classified as a city in 1972, Kuala Lumpur is one of the fastest growing cities in the world. It's known for its contemporary architecture, urban lifestyle, and delicious food.
KL is home to the largest twin towers in the world, the iconic Petronas Towers. Other landmarks include the Batu Caves, National Mosque, Sultan Abdul Samad Building, and the Sri Mahamariamman Temple.
It is also a convenient location for a day trip to the Genting Highlands, which are located 6,000 feet above sea level and accessible by a breathtaking cable car ride (the fastest mono cable car in the world). There you will find a hilltop resort consisting of the Casino de Genting, theme parks, and hotels. It is often referred to as the Las Vegas of Malaysia.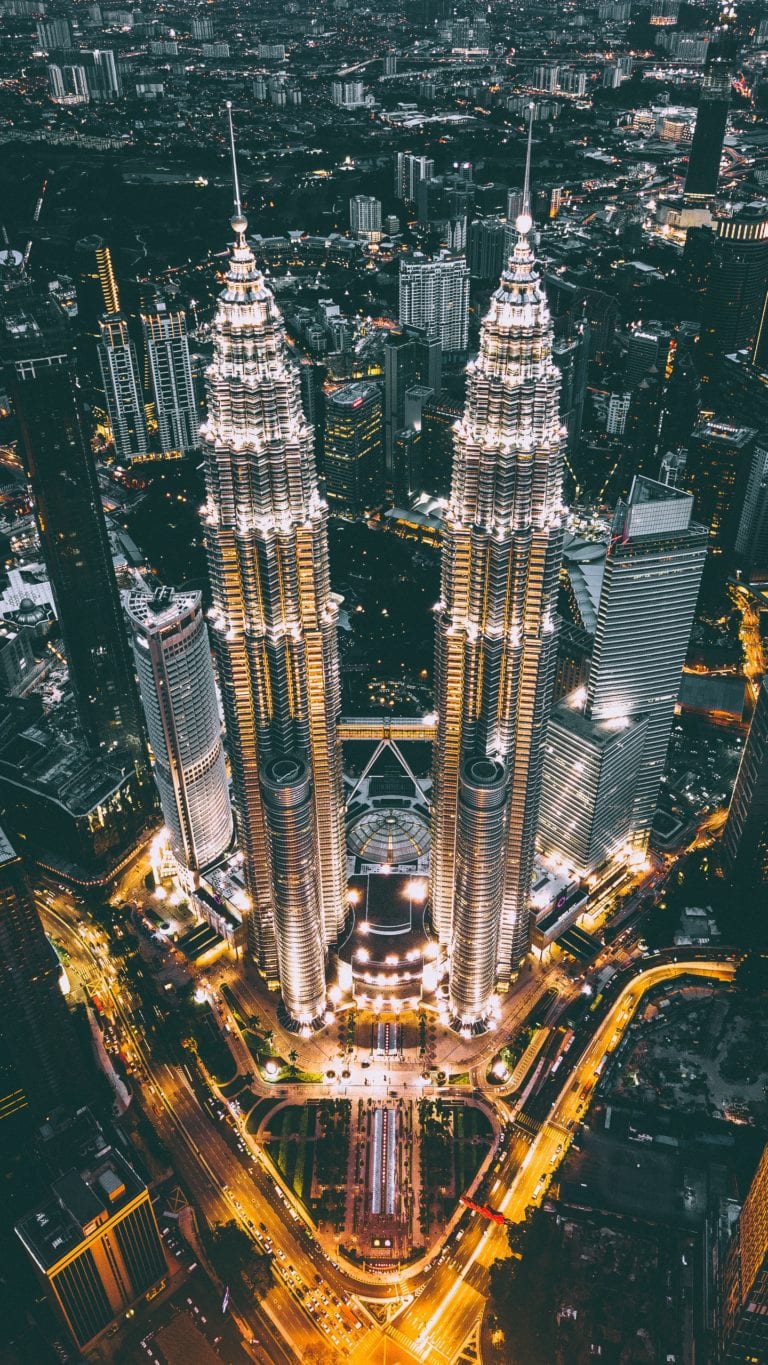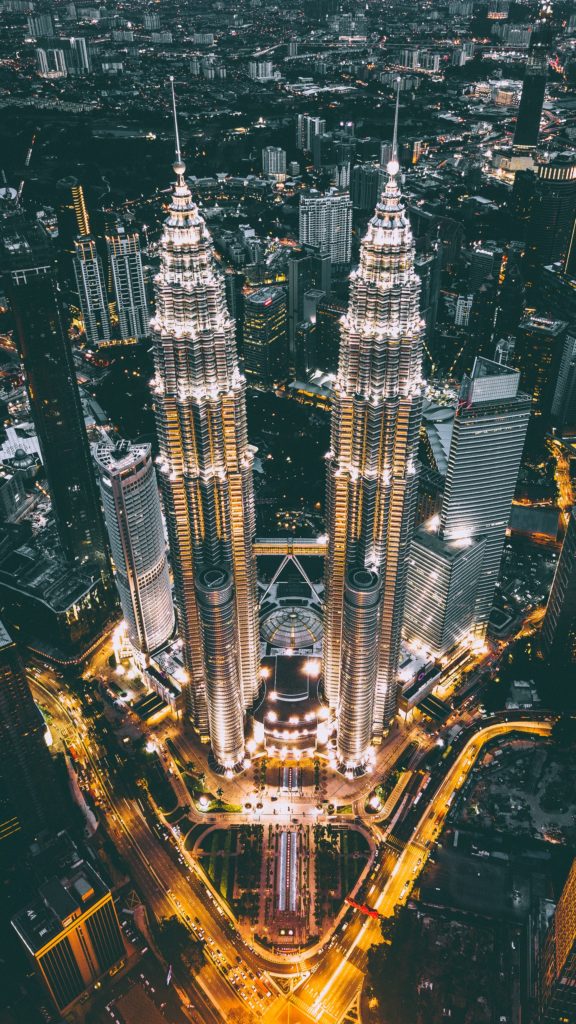 You'll find people dressed from casual to conservative all around Malaysia, but if you're planning on visiting mosques it's best to cover your shoulders. Some places will provide cover ups for you, however.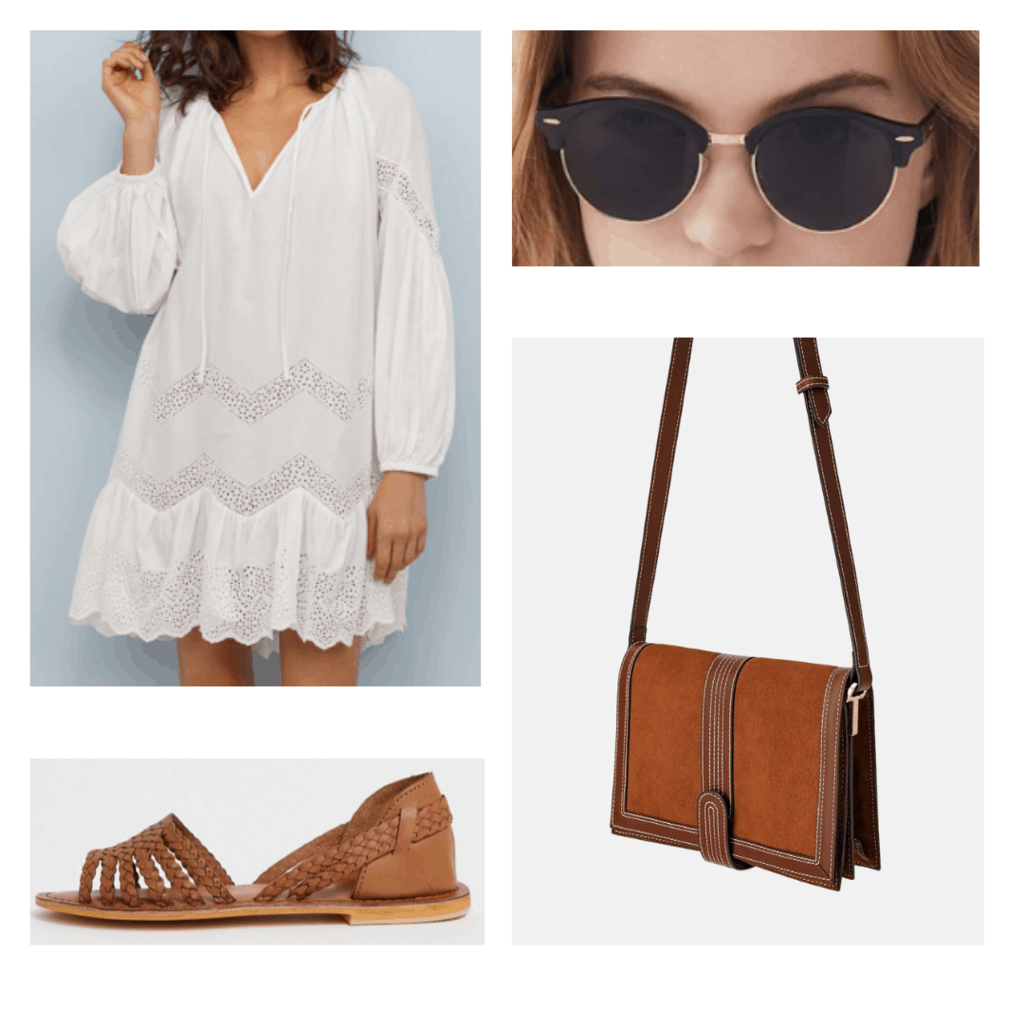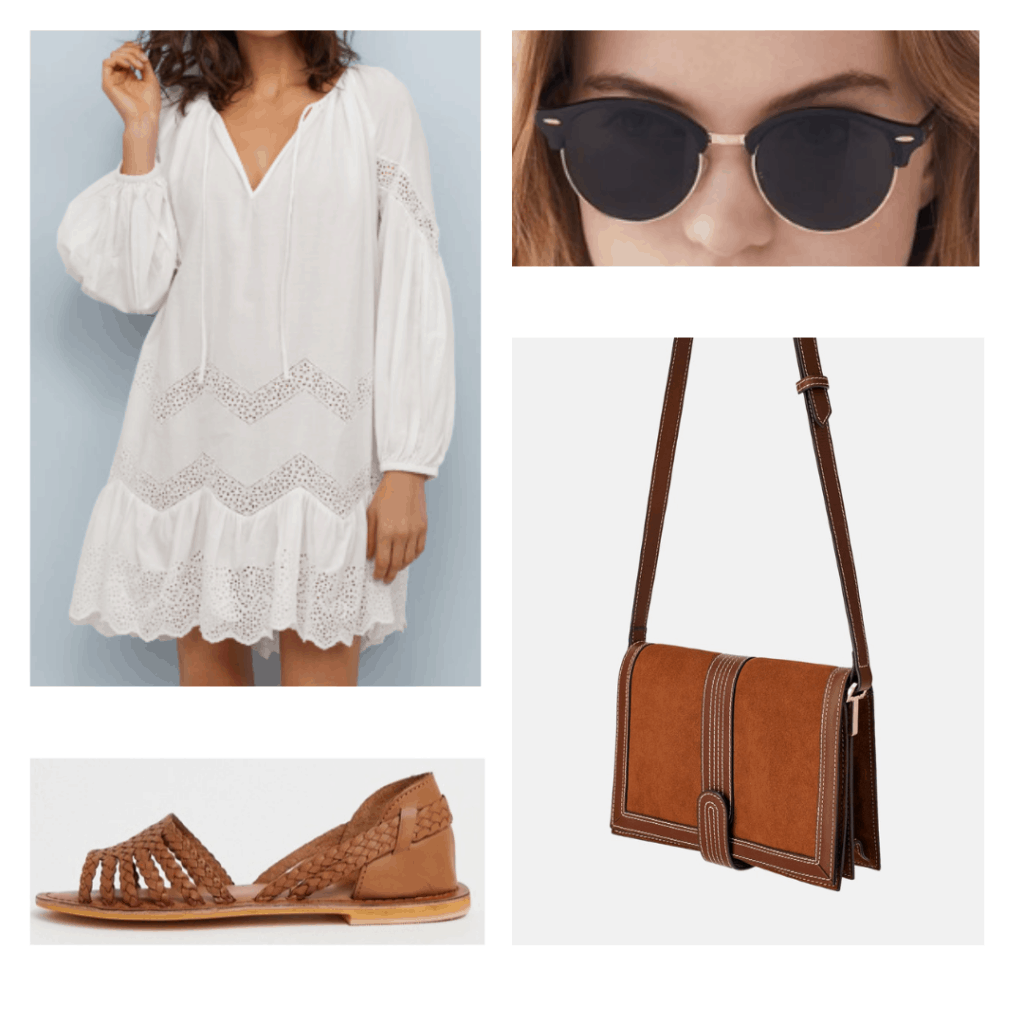 Products: Dress – H&M, Sunglasses – Urban Outfitters, Shoes – ASOS, Bag – Zara
What to Wear in: Penang
Penang is a state in northwest Malaysia and is a popular tourist destination consisting of the mainland section and Penang Island.
On the island, the capital city of George Town is known for the cultural mixture of British colonial architecture, Chinese shophouses, mosques, and modern buildings. There is also Penang Hill, a popular hiking spot with a funicular railway (pictured below).
The rest of the island has several gorgeous beaches, durian farms, and lush jungles.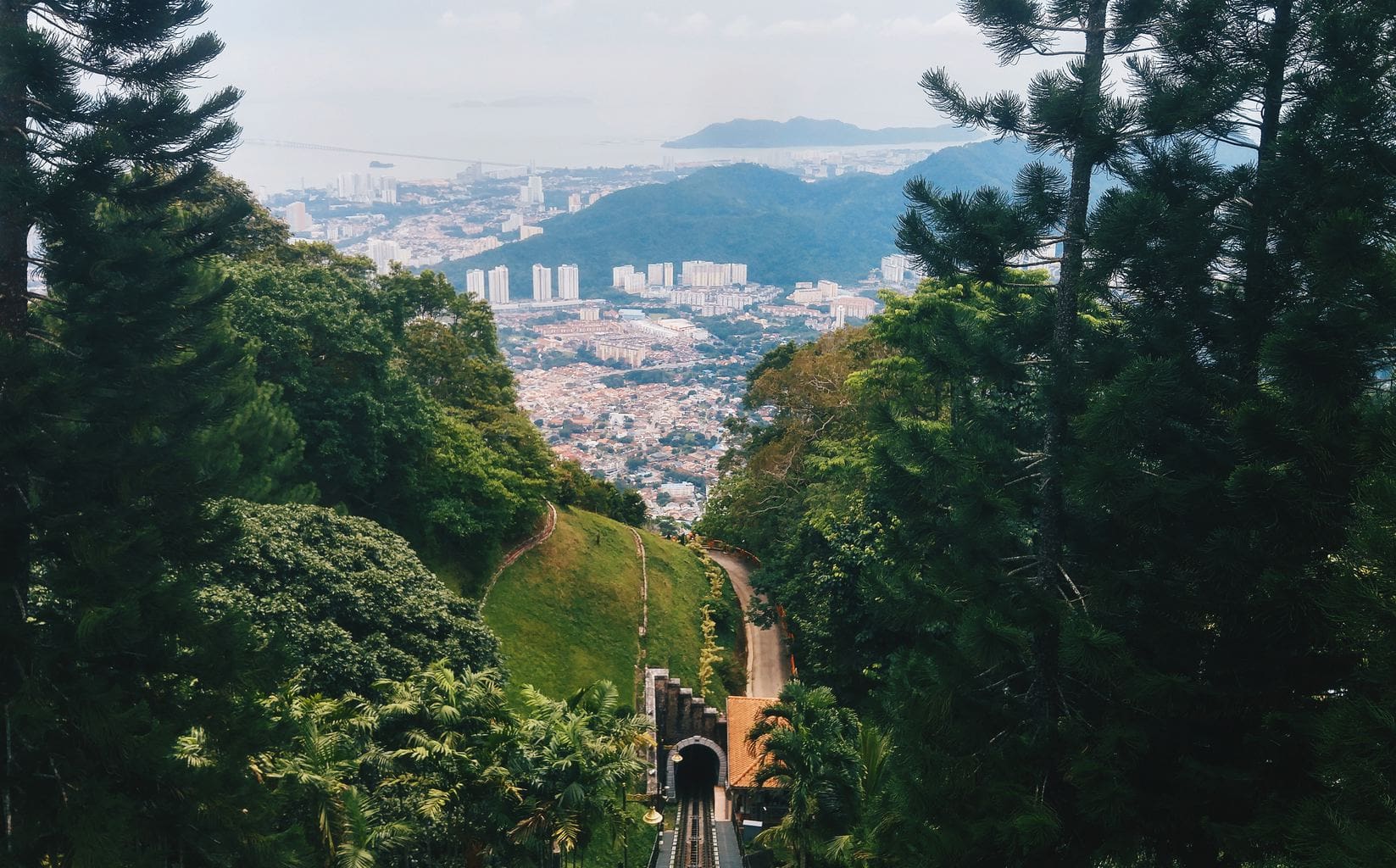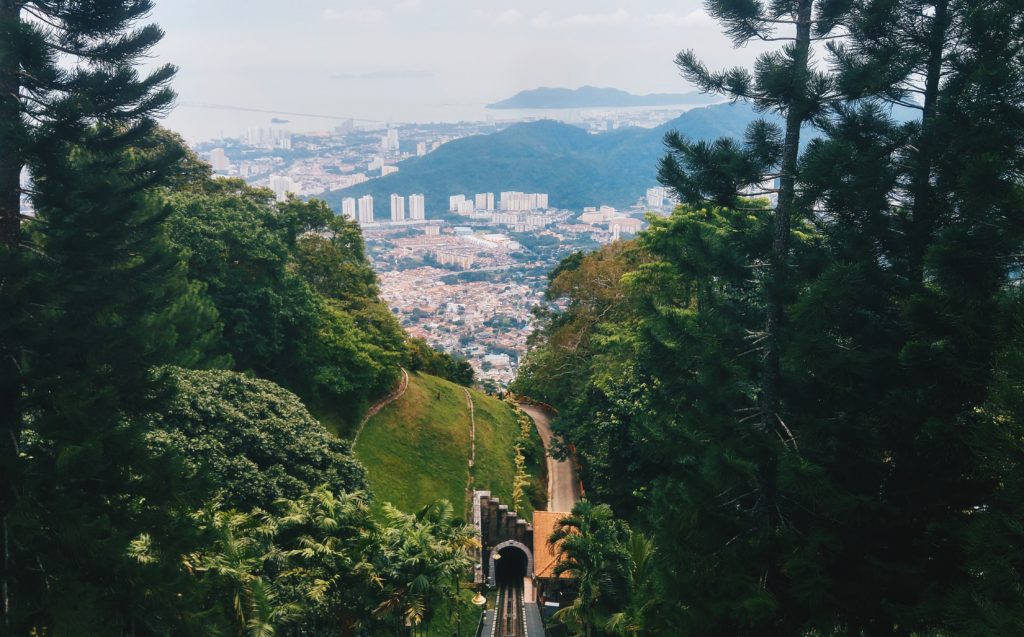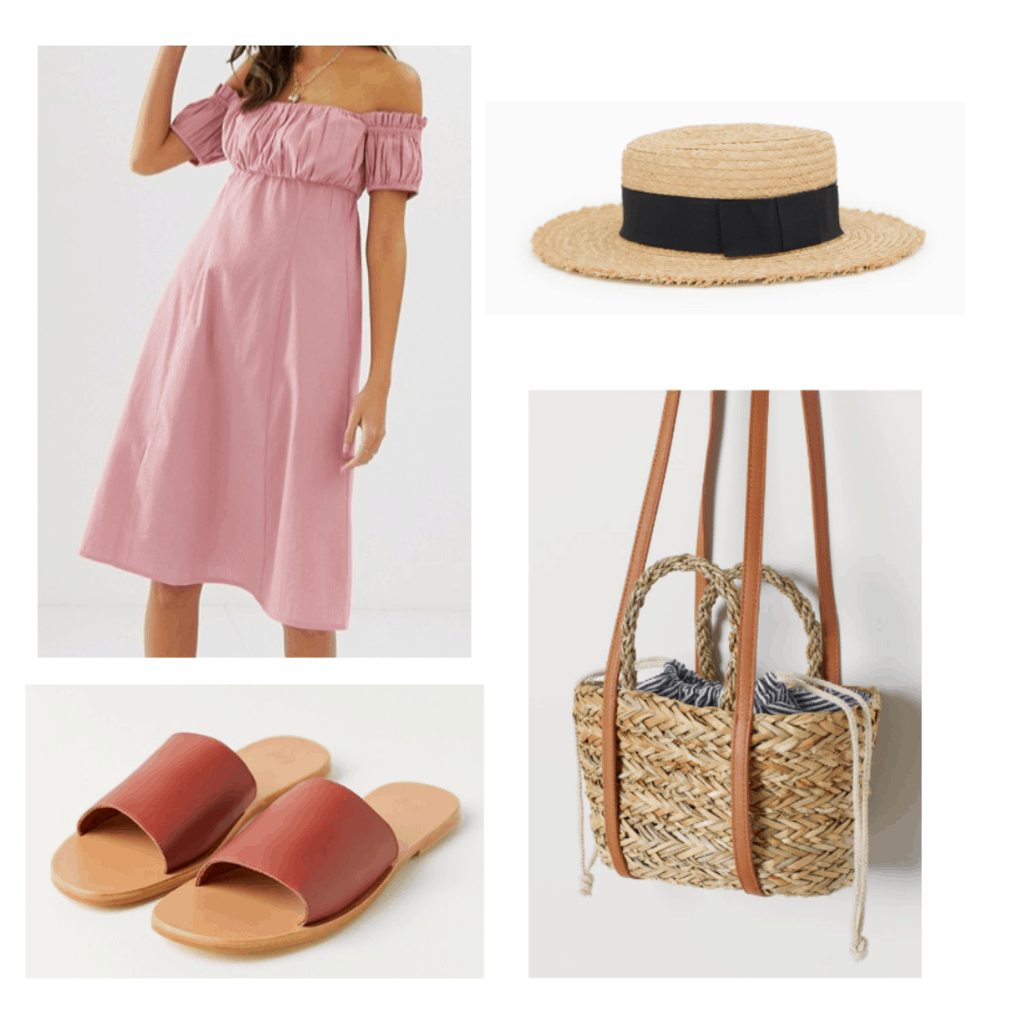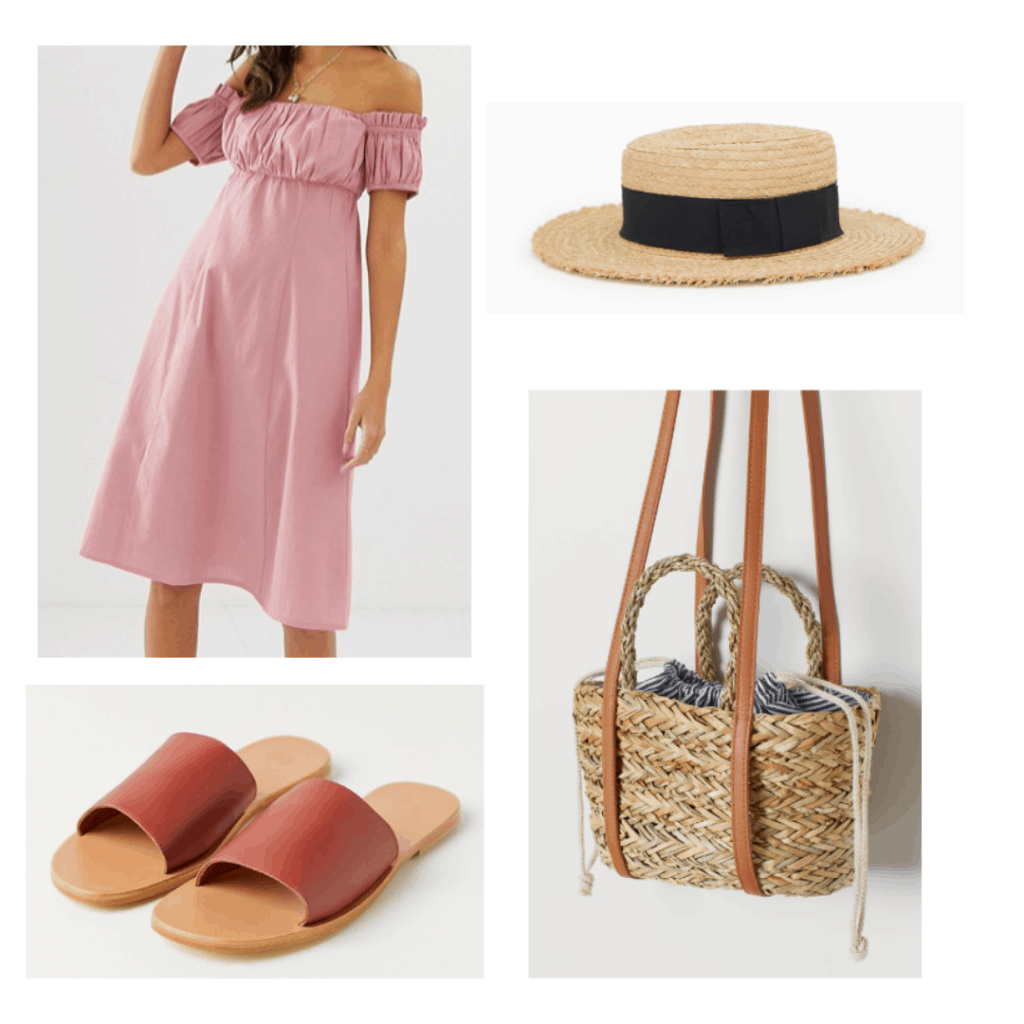 Products: Dress – ASOS, Sandals – Urban Outfitters, Bag – H&M, Hat – Zara
What to Wear in: Langkawi
Langkawi is an archipelago consisting of 99 islands (and another 5 that are only visible at low tide) off the coast of northwestern Malaysia. Its official name is Langkawi, the Jewel of Kedah. The largest island is Langkawi Island and is duty-free for tourists.
While surrounded by beautiful water, visitors to this region can enjoy all kinds of nature, including waterfalls, beaches, jungles, limestone karsts, mangroves, and lakes.
As you island hop around Langkawi, you will find many eagles (Langkawi's symbol).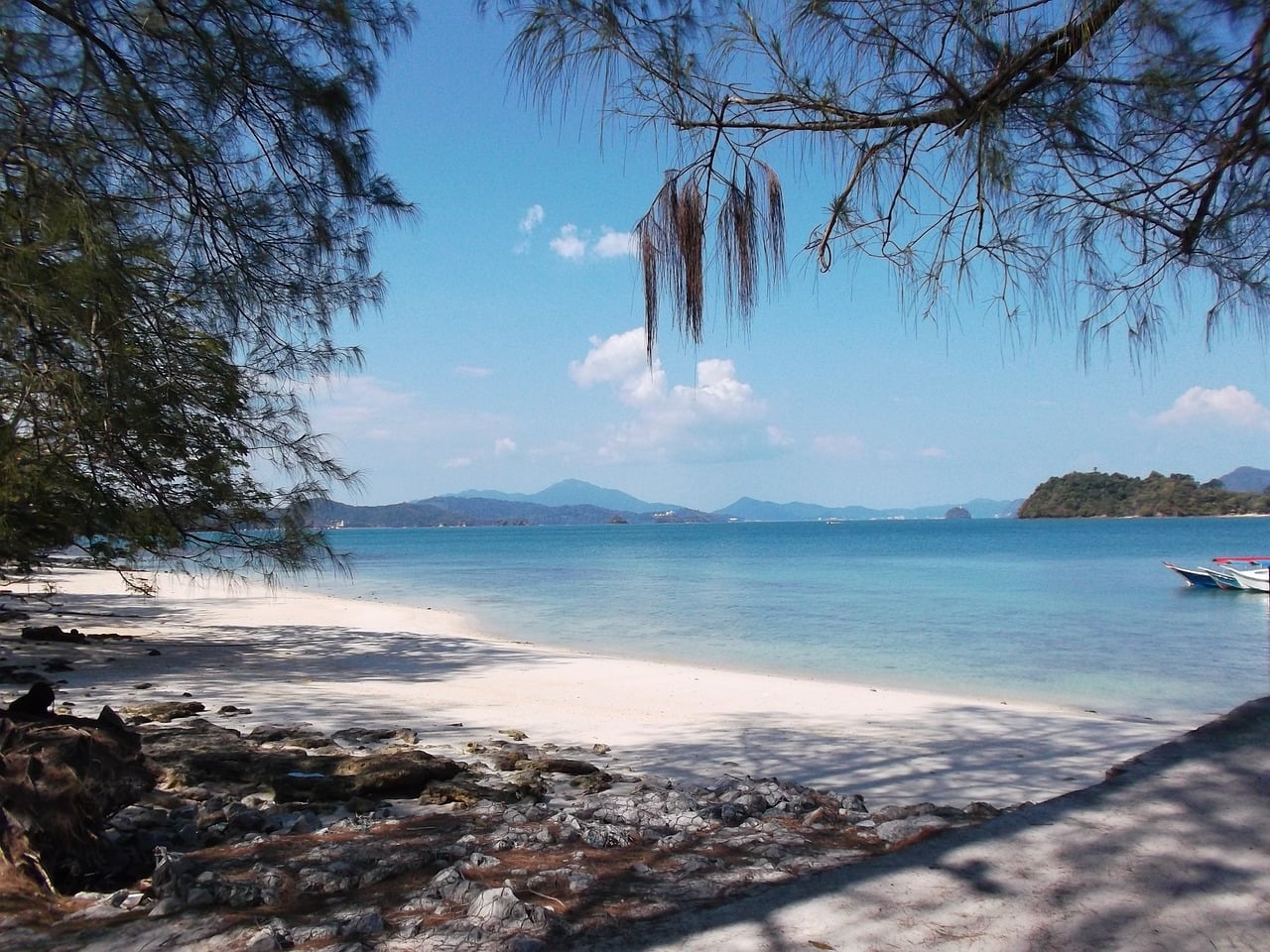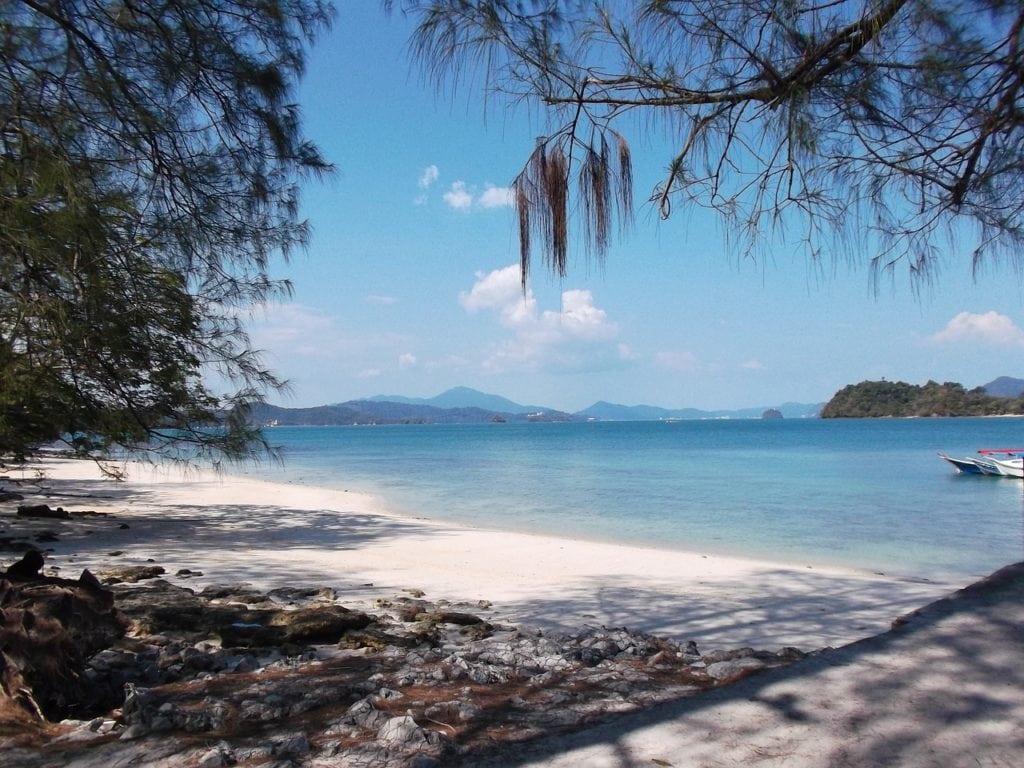 Wearing comfortable clothes and a bag that snaps shut is essential when you're hopping on and off ferries all day long.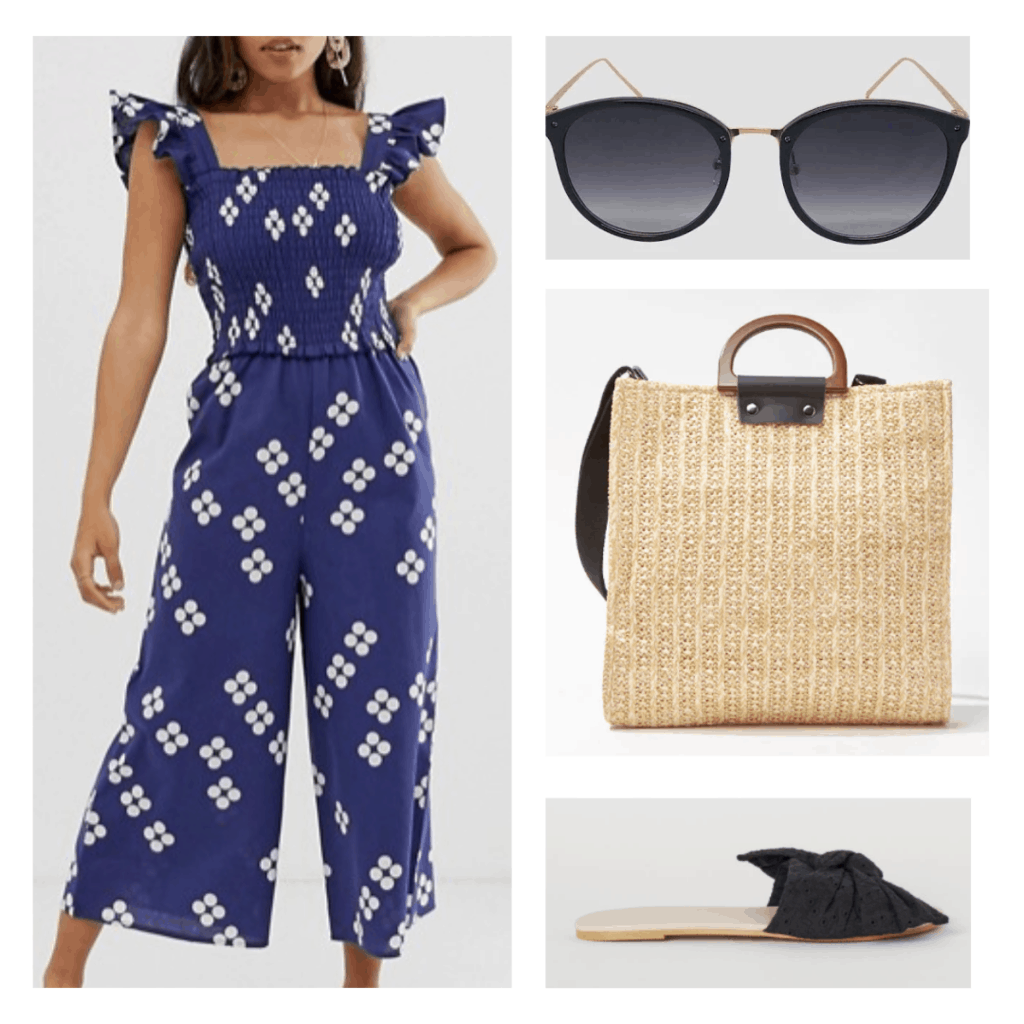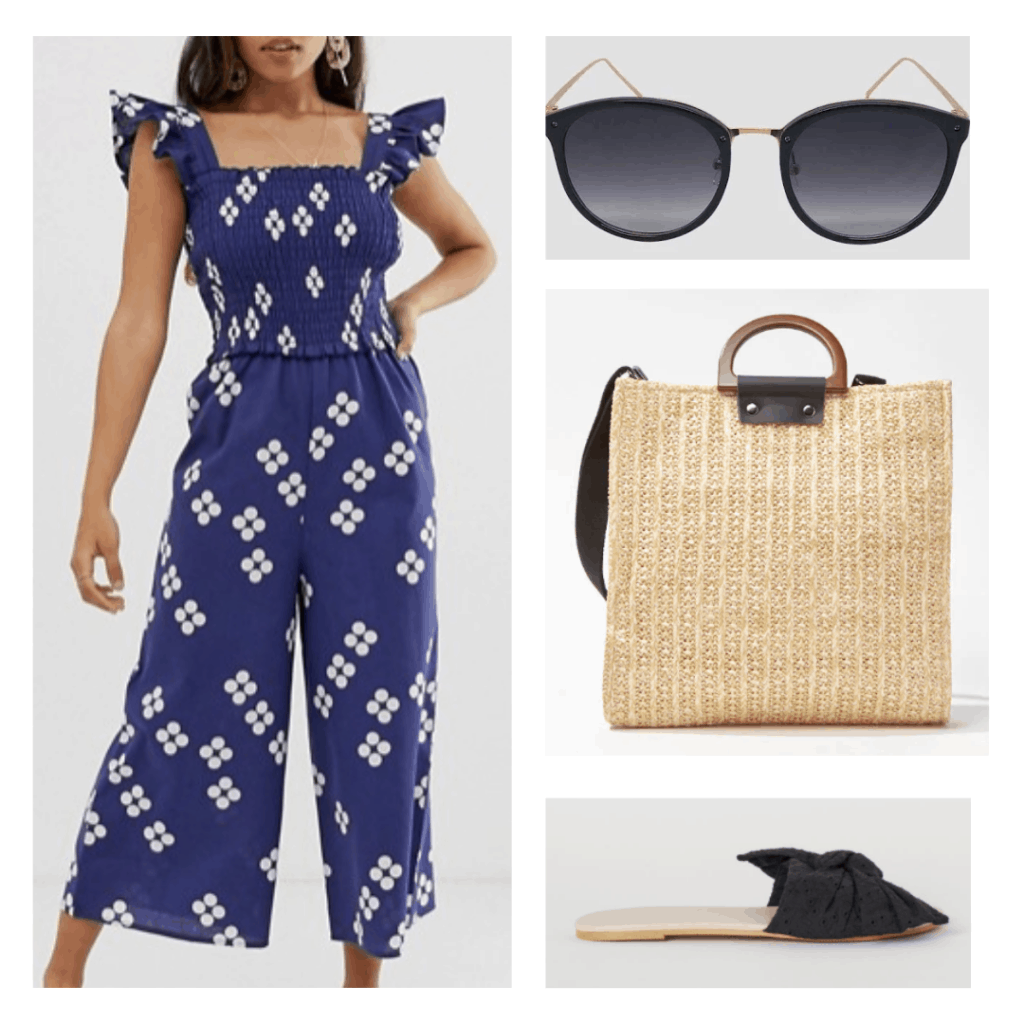 Products: Jumpsuit – ASOS, Sandals – H&M, Sunglasses – Target, Bag – Forever 21
What do you think of our guide to what to wear in Malaysia?
Have you been to Malaysia? If so, what did you wear? What do you think of our outfit ideas? Tell us in a comment.