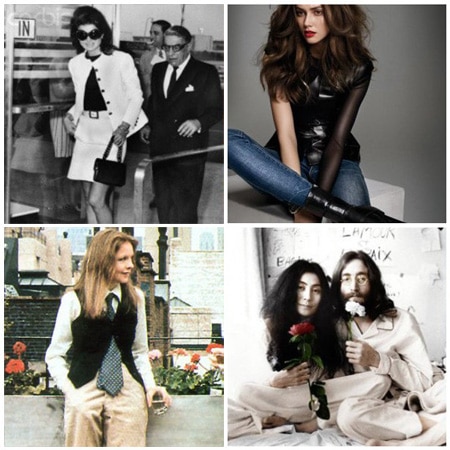 Turqouise is the new black, clogs are the new shoe, Alexander Wang has the new "it" bag… you have to admit, the world of cutting-edge fashion can all get pretty confusing after a while and almost impossible to keep up with. With hundreds of trends flitting in and out (and then back in again), what's a girl to do?
If you're looking for something more permanent than the latest must-have accessory, here are four styles that never look passé.
1. Preppy
From Faye Dunaway in Bonnie and Clyde to the ever-stylish Jackie O, the preppy look of private Ivy Leagues and summers on the Cape has always been cool, chic and classic.
The preppy essentials are pretty synonymous with classic. After all, what girl's closet would be complete without her cardigans, little black dress, and ballet flats? Today's preppy is done in luxe materials with a fashionista spin, but just ask those New-Englanders and they'll tell you "If it ain't broke, don't fix it."
Then…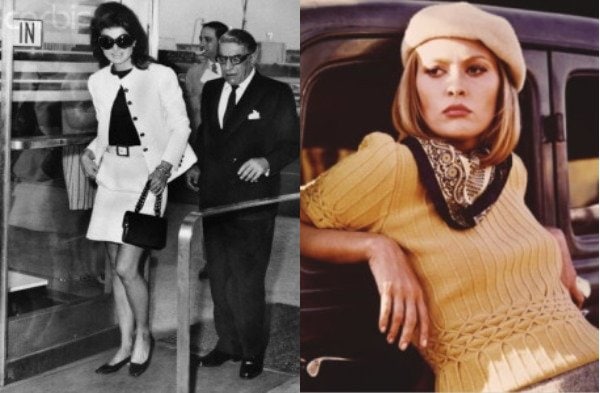 Jackie O. (1960s) and Fay Dunaway in Bonnie and Clyde (1967)
Now…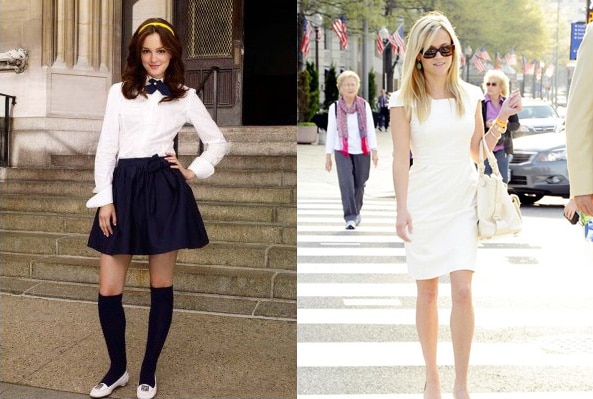 Leighton Meester in Gossip Girl and Reese Witherspoon in Washington DC
2. Rock and Roll
Sandy from Greaseand Madonna in Desperately Seeking Susan epitomized the rocker-fabulous look of the 80's. While the leather motorcycle jacket has been heralded as the next big thing for several seasons now, it's never really been out for those edgy fashionistas.
A slick of red lipstick, tight jeans or a black jumpsuit, and that perfectly worn-in leather jacket make an instant femme fatale statement, no matter the decade. After all, when has a little rebelliousness NOT been in style?
Then…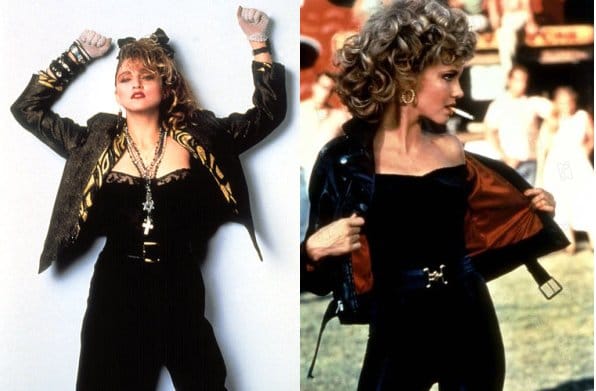 Madonna in Desperately Seeking Susan (1985) and Olivia Newton-John in Grease (1978)
Now…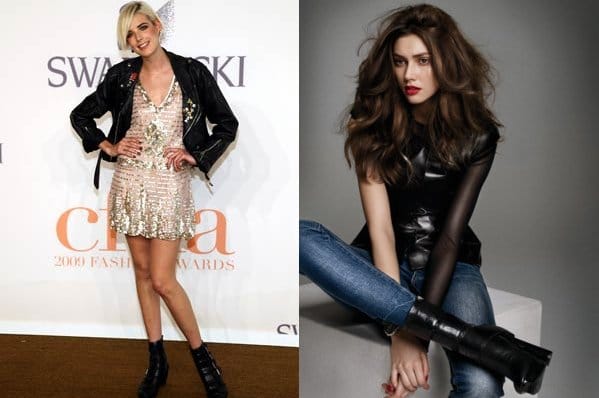 Agyness Deyn and Marie Claire 2009 "It Takes Two" editorial
3. Menswear/Androgynous
Is there anything sexier than a woman wearing a man's clothing? I'd say not.
Coco Chanel knew that when she introduced the sporty, "little boy" look to women during the 1920s. Marlene Dietrich and Diane Keaton knew that back in the 1930s and 1970s. Rihanna and Diane Kruger know the same still holds true today: masculinity of guy's clothes seems to accentuate the fact that, yes, you are a woman.
So while the boyfriend blazer, jeans, cardigan, etc. are deemed "trendy" right now, they are really more classic than anything else.
Then…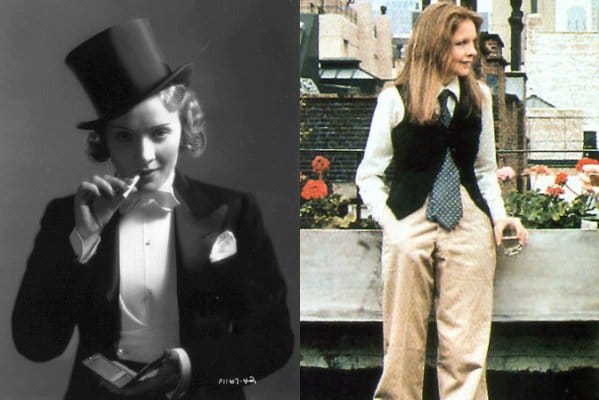 (Marlene Dietrich (1930s) and Diane Keaton in Annie Hall (1977)
Now…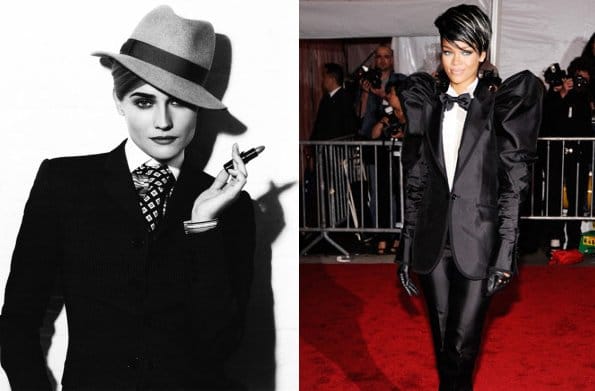 (Diane Kruger in Vogue Germany 2010 "Dandy Diane" editorial and Rihanna)
4. Boho
Boho-chic is a style with roots alluding to peace, women's liberation, and a whole lot of free love. While Yoko Ono was more on the minimalist side for a boho woman, 1970s Cher with her long hair, deep eyes and careless (dare I say?) tribal style is an example of a more high-maintenance laid-back beauty.
The Olsen twins are the modern queens of the boho-chic look, just check out their effortless "I just rolled out of bed and threw this on" style, complete with rumpled bed-head and smudgy liner from last night. For a casual, comfortable and chill style, nothing beats the beauty of boho.
Then…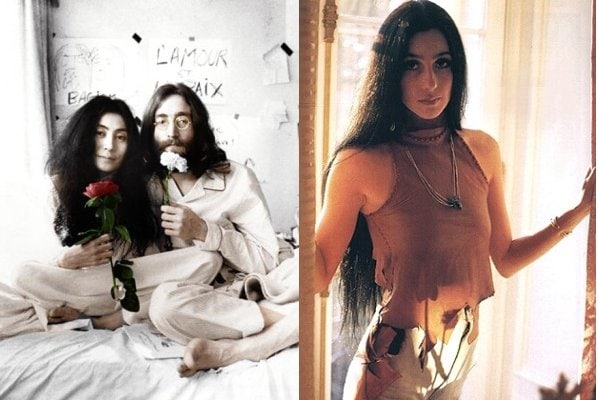 Yoko Ono and John Lennon (late 1960s-1970s) and Cher (late 1960s)
Now…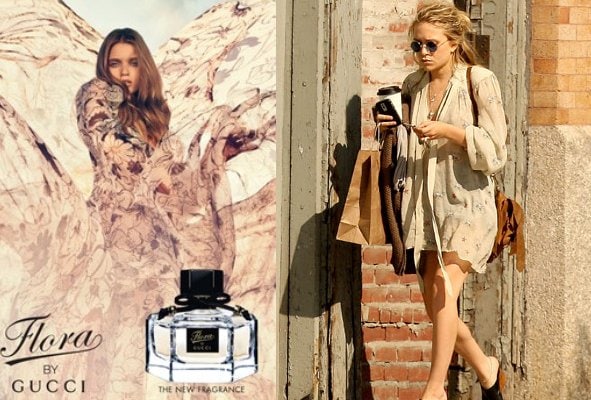 Flora by Gucci advertisement and Ashley Olsen
What do you think?
Are there any other styles that you consider timeless? Do you like any of these styles? Which one is your favorite? Let us know in the comments!