We've been breaking down our list of 16 classic fashion icons everyone should know. Last week, we covered Edie Sedgwick, the model who took over magazine covers in the '60s and was a muse to Andy Warhol! This week, we're switching things up and covering one of the most famous fashion icons of all time… Audrey Hepburn.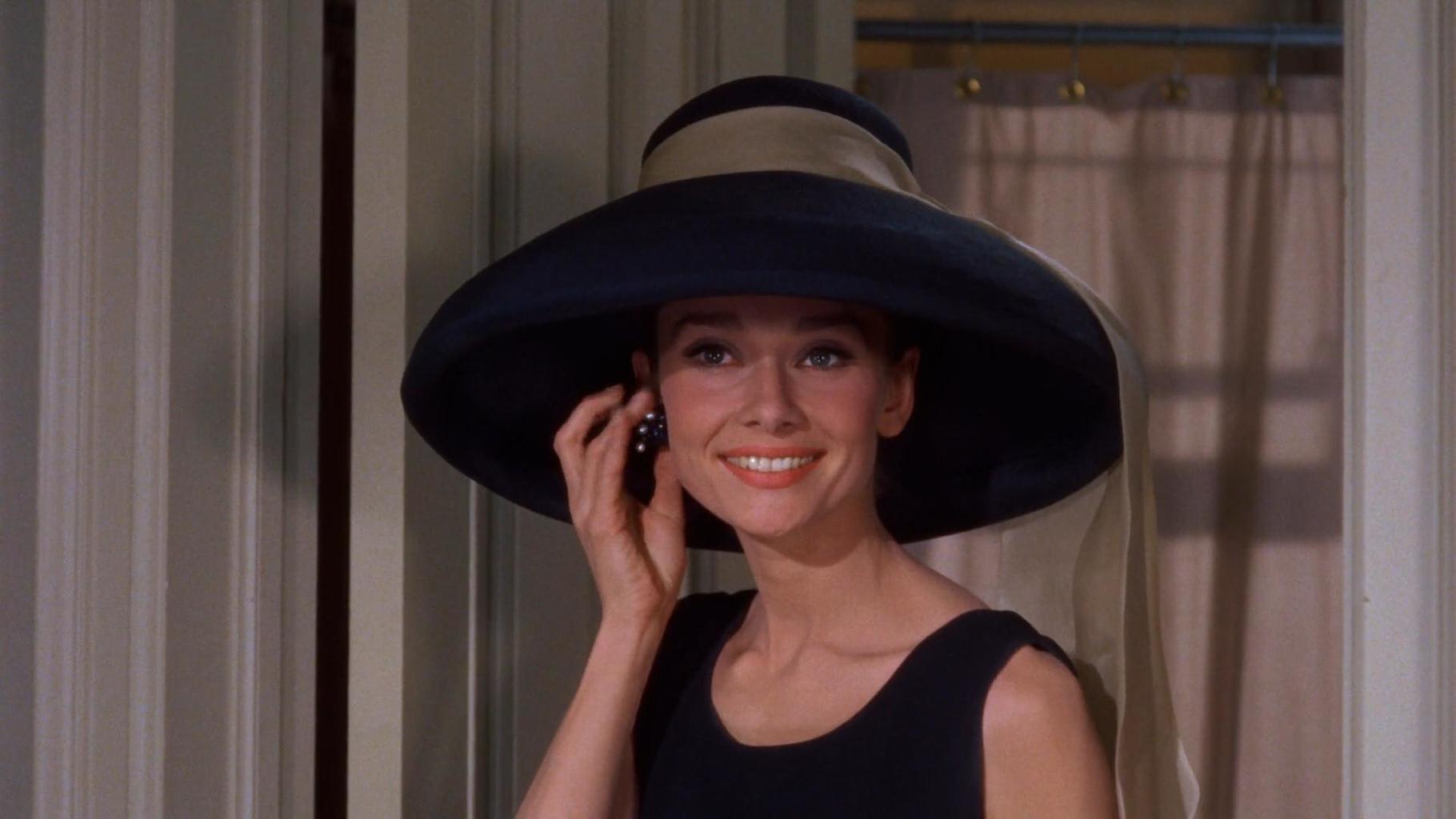 Audrey Hepburn is an inspiration. There's so much to admire, from her fight to overcome the hardships of WWII to her amazing working with UNICEF. Keep reading to find out more about Audrey's early life, acting career, and humanitarian work!
All About Audrey
Audrey was born in 1929 in Brussels, Belgium.
Her parents were Nazi sympathizers, and her father left the family to get more involved with a fascist union. After the divorce, Audrey's mother took her to the Netherlands hoping it would be a neutral place throughout WWII.
When the Netherlands were invaded, Audrey's life changed forever. She witnessed the horrors of WWII and suffered from malnutrition herself.
But she used her ballet training to perform and raise money for the Dutch resistance.

Audrey was a crazy-talented ballerina who had a scholarship to study in London. But because of the effects the war took on her body, she would never be in the physical condition needed to be a prima ballerina.
As a result, Audrey began her taking her acting career more seriously. She earned money working on the West End as a chorus girl before getting her first big break in the now famous picture Roman Holiday (for which she won an Academy Award, a BAFTA, and a Golden Globe).
She would go on to star in other hits like Sabrina, My Fair Lady, and of course, Breakfast at Tiffany's.

Audrey's one of just 14 people to EGOT, earning an Emmy, Grammy, Oscar, and Tony!
Audrey was also a devoted humanitarian. Her work with UNICEF will be remembered forever. The organization helped her when she was a starving child surviving the effects of WWII, and she became a UNICEF Goodwill Ambassador, traveling the world and raising awareness for various issues.
Her work typically focused on helping children because she adored being around kids. One of her two sons founded the Audrey Hepburn Foundation in her memory, and the other chairs the Audrey Hepburn Society of UNICEF.
Fashion Inspired by Audrey Hepburn
Audrey was way more than just a style icon, but her influence on the worlds of beauty and fashion is undeniable. She was Givenchy's muse, after all!
Plus, she's still the definition of elegance. No one owns the little black dress like Audrey Hepburn does.
Audrey's look was sophisticated, timeless, and chic. She always looked put-together, even in her more casual ensembles. The silhouettes and shapes she donned were quite modest, but she always looked alluring and beautiful.
The Hepburn Effect
Audrey was the master of silhouettes. Even though the fabric never hugged her skin, Audrey knew how to find garments that highlighted her figure while still being totally modest. That's her special Hepburn effect at work!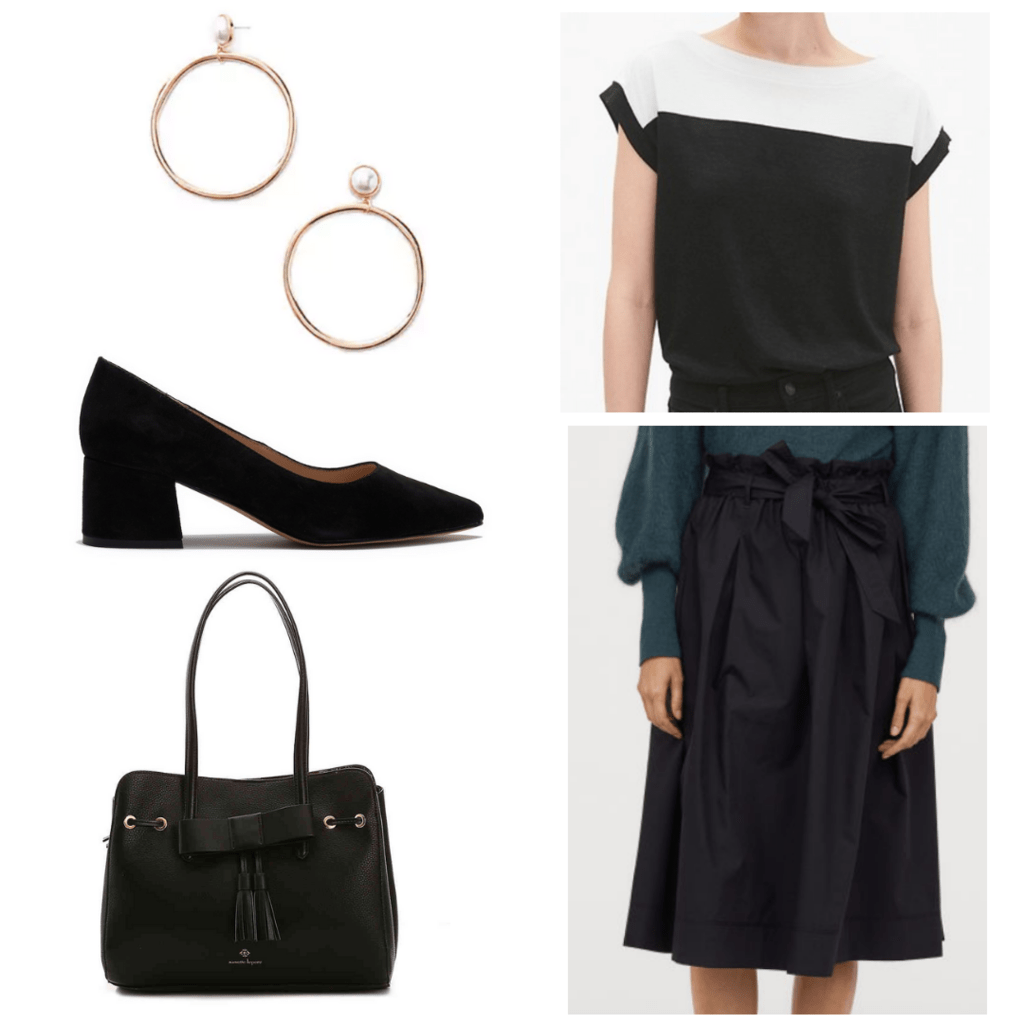 Products: Skirt – H&M, Top – The Gap, Shoes – Nordstrom Rack, Bag – DSW, Earrings – Forever 21
The boat neck blouse has a preppy and retro appearance that's appropriate for pretty much any event you take it to. It can be a versatile piece that you dress up for formal events or pair with a killer mini skirt or shorts for something more casual.
Audrey's outfits were always made up of pieces that should be staples in every young woman's closet, like a nicely tailored midi skirt. It's awesome for professional settings, but can also be used for a fun, vintage-inspired outfit if you wear it with a crop top and sandals.
Casual Chic
In the movies, Audrey wore fantastic designer costumes. And when it came to press events, she always dressed the part of movie star in the finest gowns. But in her personal life, Audrey favored a more casual style. Still, her outfits were hardly anything like the t-shirt and leggings combos we rock on campus all the time.
Her outfits were perfectly matched. She never went wild and experimented with trends, which is probably why every photo of her looks completely timeless and beautiful today.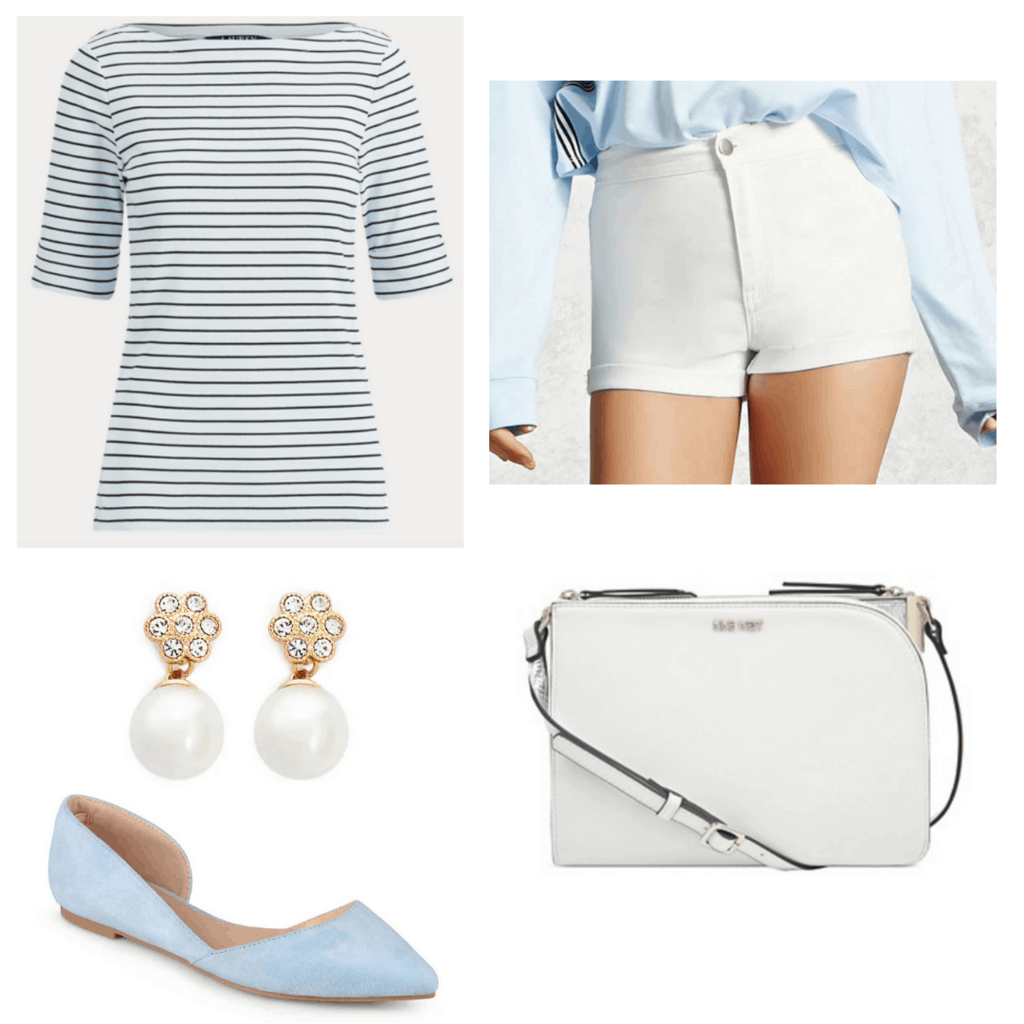 Products: Top – Ralph Lauren, Shorts – Forever 21, Earrings – Forever 21, Shoes – DSW, Bag – Macy's
Though she also knew the secret weapon that is the wedge heel (comfort and height? Thank you!), Audrey could stun in a pair of flats. Finding nice, stylish flats can easily elevate an ensemble and still be totally acceptable for a nicer outing, like a brunch or a date.
Once again, the boat neck top is back, because I strongly believe every woman should own at least 10! But switching one out for a nice button-down or patterned blouse is also an Audrey-approved style choice.
All Black
Whether it be that famous black dress from Breakfast at Tiffany's, or her just-as-fabulous black jumpsuit from this iconic photoshoot, Audrey knew the power of wearing all black. It's a concept that looks amazing on everyone and is sure to make you feel like a movie star, too.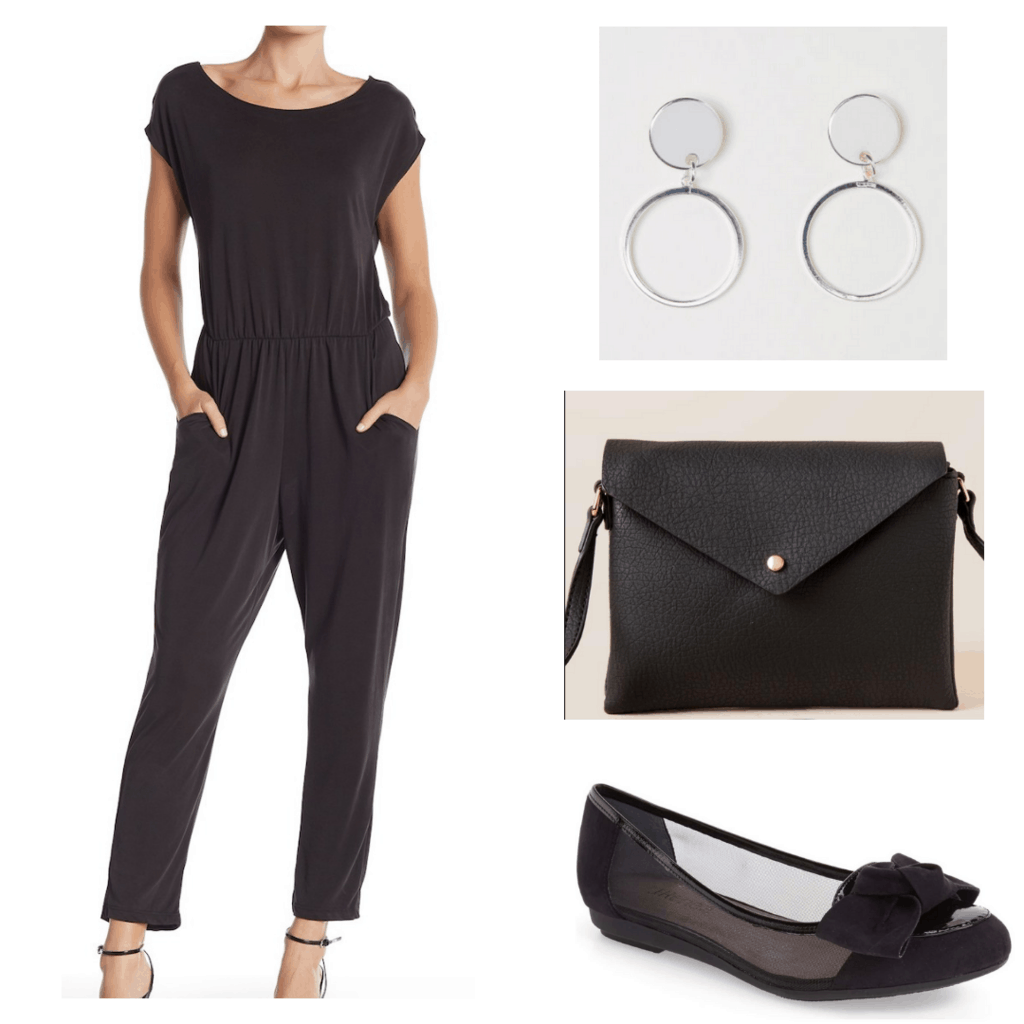 Products: Jumpsuit – Nordstrom Rack, Earrings – H&M, Bag – Francesca's, Shoes – Nordstrom Rack
Audrey always looked just as comfortable as she did fashionable. You can level-up a plain black jumpsuit with some funky flats and classic accessories. You'll end up with something smart and stylish, like this combo!
Simple accessories are the way to go, as you wouldn't catch Audrey in statement jewelry. Finding delicate pieces with just the right amount of subdued glamour will be the key the capturing Audrey's perfect balance.
Will you be channelling Audrey Hepburn?
You could be looking for cute job and interview-appropriate outfit inspiration or stylish girls-day-out looks and find everything you need in Audrey's repertoire of looks. Her classy, elegant aesthetic is one women have adored for decades, and our love and adoration for the kind-hearted humanitarian fashionista isn't going anywhere anytime soon!
For more on Audrey's style, be sure to see our guide to Audrey Hepburn's summer outfits.
Will you be buying a black dress for a full Holly Golightly tribute? Or are you more into casual Audrey's shorts and plaid combos? Let us know in the comments!
And for more information on Audrey Hepburn, check out these great sources:
Biography.com Audrey Hepburn
Biography.com 6 Lesser-Known Facts About Audrey Hepburn
Marie Claire "12 Things You Never Knew About Audrey Hepburn"
UNICEF "The deeply personal reason Audrey Hepburn decided to work with UNICEF"
Wikipedia Audrey Hepburn