This post will show you the 5 classic dresses every woman needs in her wardrobe.
The skies are blue, the sun is shining, the days are longer, and that only means one thing: summer is coming. (Or maybe I just live in California.)
But soon enough it will be warm weather around the US, which will make our current home confinement predicament even worse. But things are quickly changing as more and more people are getting vaccinated and things are slowly returning to some sort of normal.
So it's time to take off your pants and throw on a dress, because we need to make up for lost time.
But what dress should we wear? Are the numerous dresses we bought last year for summer 2020 still on trend? Should we buy new dresses that are on trend for 2021?
The pandemic has really changed the fashion industry, since we haven't had many occasions to dress up and so many of the clothes we bought for one season were "wasted".
But what if you could buy clothes, that, I don't know, lasted for many and many seasons to come?
I know, it's a crazy idea. But I'm sure you can think of a few pieces in your closet that are always at the top of your mind, year after year.
Those are the dresses you need to own to have a timeless, sustainable and in-style closet. Those are the dresses that you'll never have to ask: is animal print still on trend? Is pastel lavender still in? Are asymmetrical tops still the go-to? Because those dresses will always have some element to them that makes them timeless.
So as the stars prepare for red carpet season in dresses they are likely to wear once and this time around perhaps without even leaving their homes, we should prepare for all the seasons to come. I mean what's truly exciting about fashion is how we style our clothes, how we reinvent how they look, and how we make the old look new. And the first step to get there is investing in classics.
So check off the dresses you already have and then check out the ones you still don't, so you'll always have reliable options to wear on any occasion.
Below are the 5 classic dresses that will always be in style, plus 35 options to add to your closet.
Little Black Dress
The little black dress is a staple in every woman's wardrobe. This classic dress can be dressed up or dressed down, layered, or worn alone in summer. And it's perfect for almost every occasion.
A black dress is extremely versatile and it's always classy. So you'll have this item in your closet until the fabric wears out, trust me.
A summery black dress can be layered during winter months as well, but a long sleeve one means you don't have to decide if you're going to wear a jacket or not. It doesn't hurt to have two of these anyways, and they'll have you serving every event.
Choose one that fits your style, and there is really no way it can no longer be on trend, because black is always the new black.
The Wrap Dress
Diane Von Furstenberg's gift to humanity is the wrap dress. Effortlessly chic, extremely breathable, and the perfect form fitting dress with its tight waist, this classic dress is perfection. There's a reason this style of dress comes back every season in new incarnations. It has everything you want in a dress.
This dress is perfect for any wedding, birthday celebrations, brunch, religious festivity, and it can be dressed down to be worn to class. Just throw on some sneakers, a belt, and you're ready for any hot day of school when we can finally go back to class. (Something I never thought I would be dying to do, btw.)
My personal favorite is the cream dress from & Other Stories — it's flowy, yet form fitting and an exciting canvas to style on.
The Slip Dress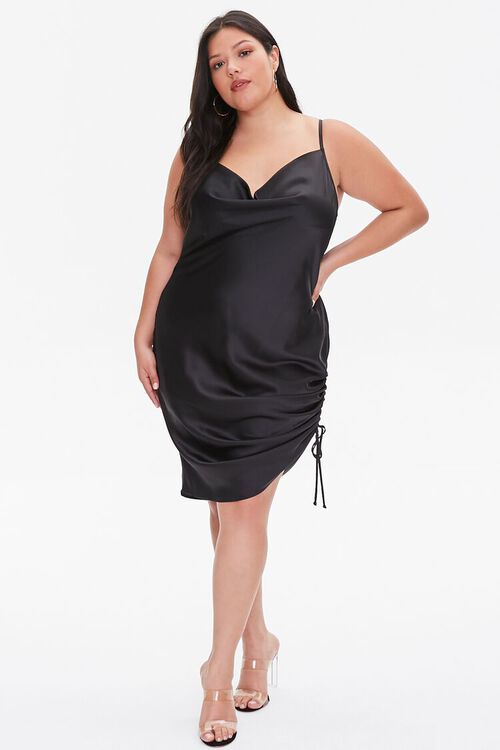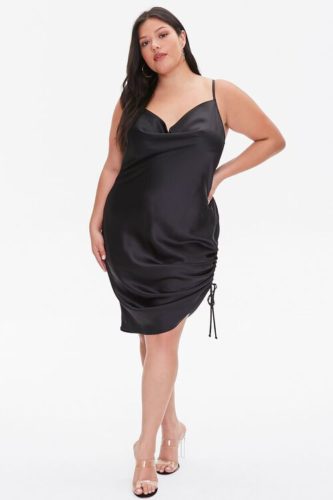 When it comes to THE dress I rely on, mine is my pastel lavender slip dress. Whether I'm wearing it to have lunch with my friends in the summer or layering it with a turtleneck for a New Year's Eve party, it makes me feel confident.
While slip dresses used to be considered vulgar due to their resemblance to nightgowns, now every woman deserves to own one so she can feel her best self whenever she wants. These dresses have movement and yet they accentuate your form, what more could you ask?
Slip dresses come in every color and print, but I suggest a standout color like a pastel or a deep jewel tone since the dress itself is simple enough to allow for a bolder choice.
The Off the Shoulder Dress
Add some sleeves to a strapless dress and BOOM, suddenly you're the Princess of Genovia. Don't get me wrong, I love a strapless dress just as much as the next girl. But an off the shoulder dress creates a special allure to your outfit while keeping the openness of a strapless dress.
As puffy sleeves make their way from trend to staple, go for an off the shoulder dress with a statement on your sleeves. These dresses can be worn to any formal event and will always turn heads.
My personal favorite is the pink polka dot off-the-shoulder dress from Asos, I ordered it myself and I cannot wait for it to get here, even though I might have to wait for an event to wear it to.
The Knit Dress
While summer is just around the corner, winter dresses deserve a spot in your capsule wardrobe as well. Knit dresses are in, winter after winter. They're cozy, cute, and fun. They can also be dressed down to relax around your house or dressed up for a dinner night out over the holidays.
And this year knit dresses might be making a stronger claim over the summer, so look out for some summer knitwear that may become a staple every year.
My personal favorite is the cutout knit dress from Forever 21 — while you'll be able to wear it for seasons to come, its cut is especially on trend now.
What is your must have classic dress?
Buying endless dresses every year can be fun but it's also costly, not only to yourself but to the planet. And really we end up missing out on the fun of fashion, of accessorizing dresses to look like entirely new outfits. So once you have your capsule dress collection, then have fun styling them in as many ways as you can.
What timeless dress did we miss? What do you wish was a dress that always in style? Let us know!