The "Fabulous Find of the Week" column gives you the heads up on all the hottest, most affordable items at your favorite stores!
As every girl knows, a little black dress is a fashion must-have. You can wear it with everything, to every occasion, and if you go for a classic style, you'll have it for years to come.
For this week's Fabulous Find, I have a little black dress that will totally make you fall in love. You can dress it up or down so it's beyond perfect for every occasion. Plus, it's only $29, marked down from $49!
Don't believe me? Check it out below!
Black and White Ruffles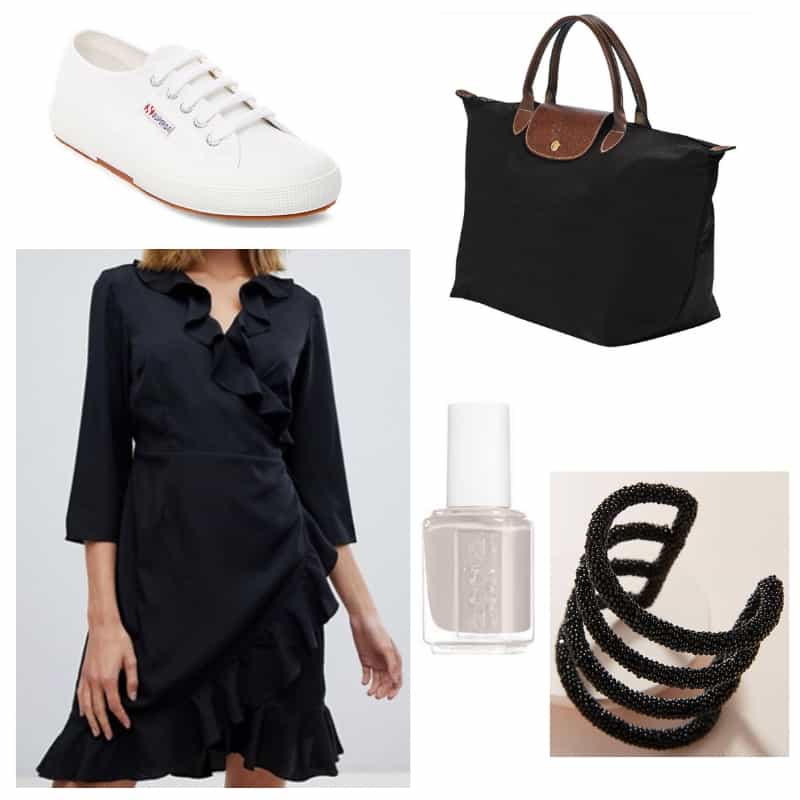 Products: Bag – Longchamp, Sneakers – Superga, Bracelet – Sachin + Babi (Anthropologie), Nail Polish – Essie, Dress – Vero Moda (ASOS)
I love a little black dress for daytime, and this dress looks great when styled casually. This outfit is perfect for a polished class look or getting coffee with friends.
Superga sneakers are amazing. They're great quality which means you'll wear them for years and they're beyond comfortable. You won't even feel them on your feet all day!
I also love essie nail polish. It's the brand I personally use most and I think it lasts much longer than other brands out there. Plus soft white is an amazing color. When brighter colors start chipping it's very obvious, but when the white chips it's less noticeable so you can go longer without getting another manicure.
Ruffly Raincheck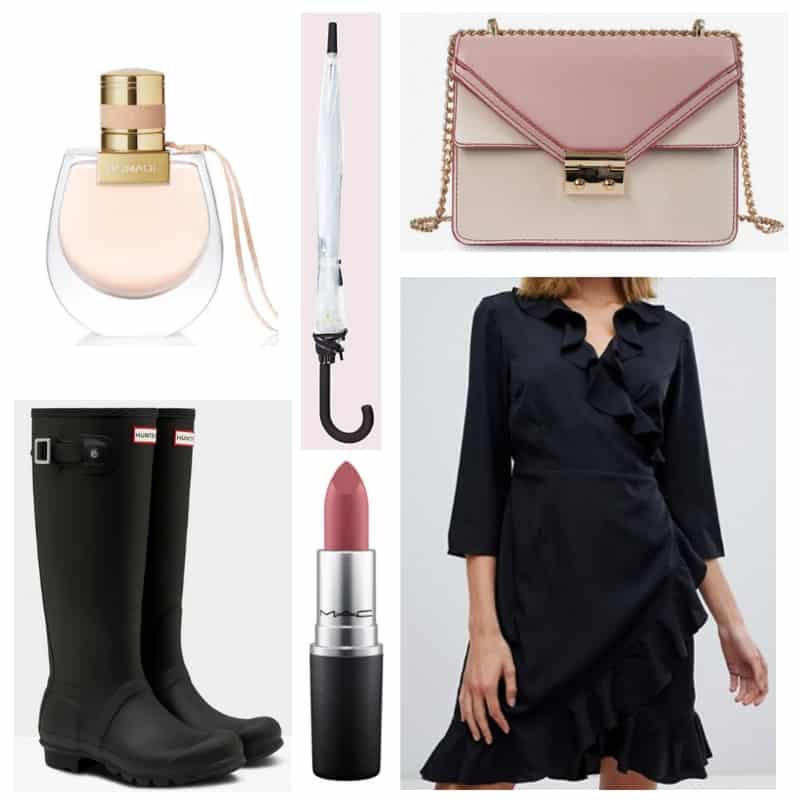 Products: Handbag – Zaful, Lipstick – MAC, Dress – Vero Moda (ASOS), Umbrella – Kate Spade, Perfume – Chloé (Sephora), Rain Boots – Hunter
This outfit is the perfect way to stay stylish during a rainy day while also looking super cute. Yes, we're pairing an LBD with rain boots!
I love Hunter boots. They're my favorite wellies and every preppy girl is totally obsessed with them. (I wrote about them in my preppy shoes guide, naturally.) They ALWAYS last years so it's beyond worth the investment.
I'm also a big fan of the amazing Kate Spade umbrella — I actually own it myself. This fun umbrella says "rain check" on it. I love cute little details like this — they make basic pieces like umbrellas feel so much more special.
Green and Black Magic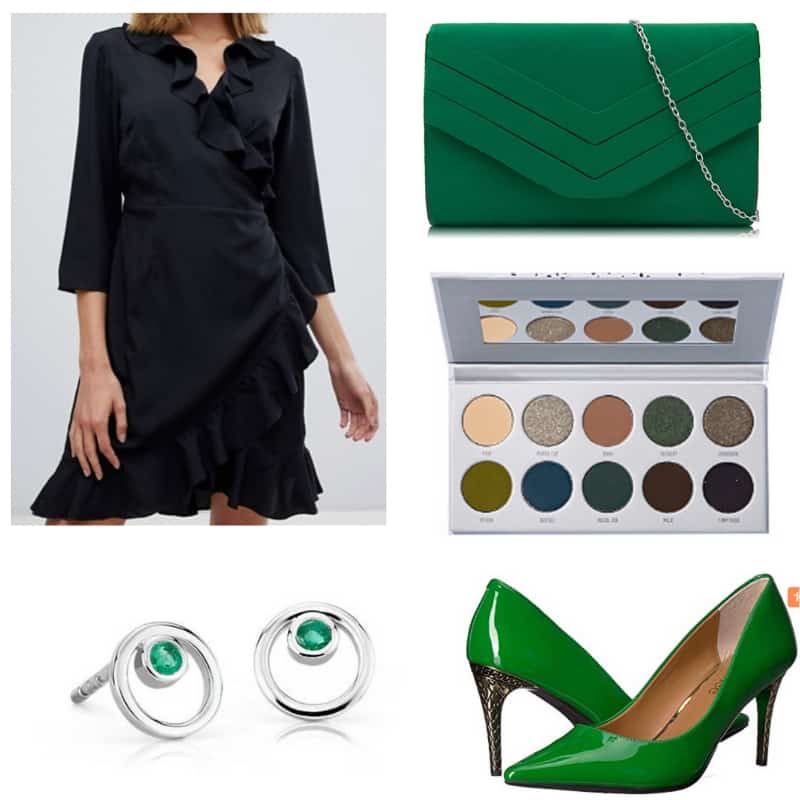 Products: Earrings – Blue Nile, Dress – Vero Moda (ASOS), Clutch – Milisente (Amazon), Heels – J. Renee (Zappos), Eyeshadow Palette – Morphe (Ulta)
This outfit is perfect for going out to dinner or drinks with friends.
I love the color scheme of the outfit and especially of the eyeshadow palette. The shadows are so earthy and the colors complement any skin tone. Not to mention you can get that amazing palette for only $15. Such a steal!
I'm also in love with the heels. The green is so bright and classic. It also is a shade that you can wear all year round. If you pair it with a floral dress it works perfectly for summer. But add some tights and a dark skirt and it's perfect for the winter. I love pieces that work all year round.
What did you think about this week's Fabulous Find?

Do you like this wrap dress? Are you a fan of Vero Moda or ASOS? What are your favorite styles of dresses? What have been your favorite winter trends so far? Start the convo below!