Every week, I scour the web to find inspiring outfits on your favorite celebs and help you recreate their looks! This week, I was inspired by Hannah Bronfman, Madison Beer, and Ana de Armas, who all wore outfits featuring pops of pastel colors.
Read on to see how to get these pastel celebrity outfits for yourself, with tips on how you can get these pastel outfits for less.
Celebrity Look #1: Hannah Bronfman's Snake Print Summer Dress
DJ, lifestyle guru, and all-around cool girl Hannah Bronfman recently shared a stylish snap in a flowy yellow summer dress which she dubbed as "loungewear."
She accessorized her pastel yellow snake print dress by Faithfull the Brand with layered gold chain necklaces and a beige knit sweater thrown over her shoulders for an effortlessly chic look.
Outfit Inspired by Hannah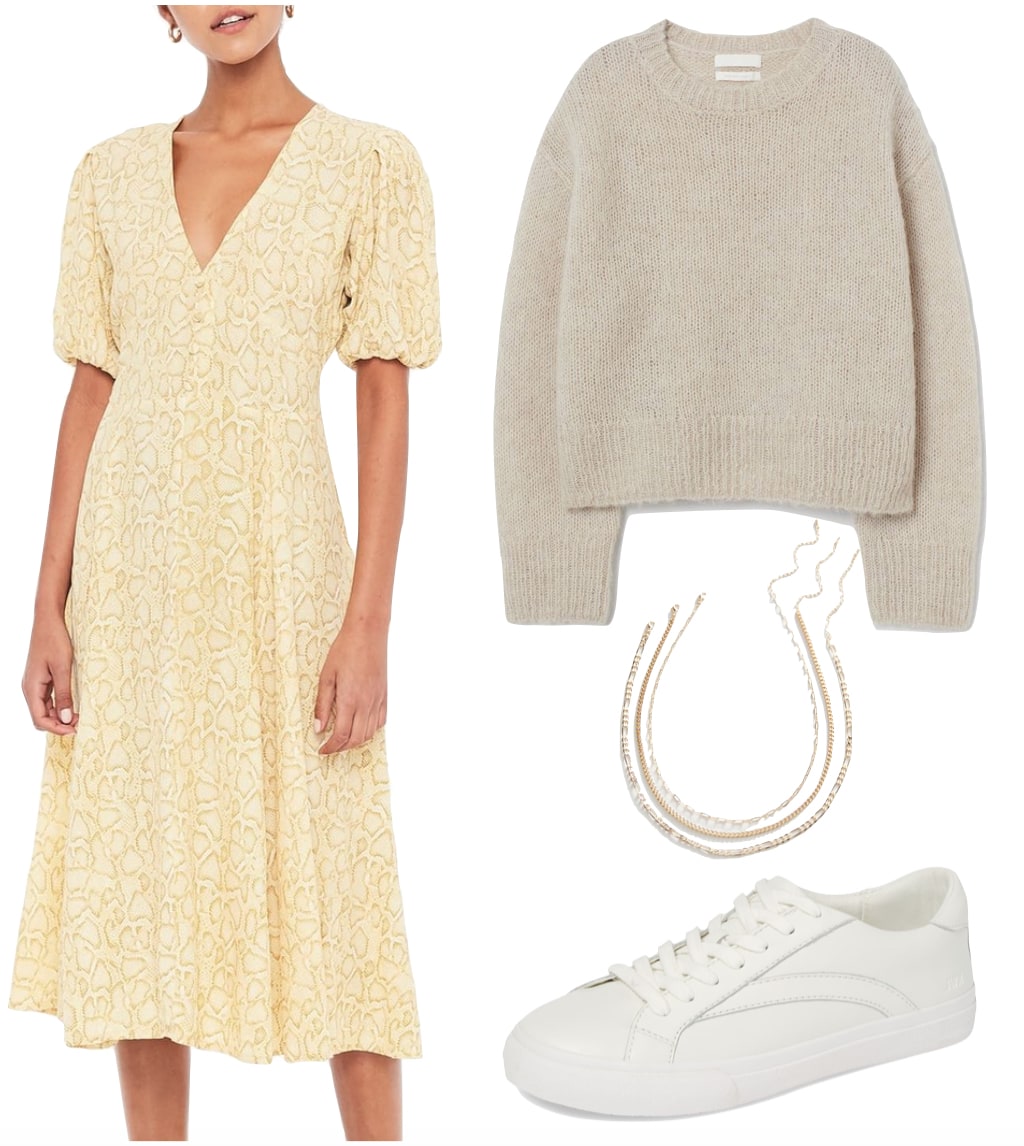 Products:
I totally agree with Hannah that easygoing summer dresses can feel as relaxed as loungewear does!
You can get her exact dress for a reduced price from Nordstrom Rack as shown above, or of course, wear a similar pastel yellow printed midi dress.
Gold chain necklaces are very on-trend right now, and this layered set is a great dupe for Hannah's.
A pair of white low-top sneakers would tie into this outfit well, as would a pair of sandals.
For a final chic, beachy touch, take a cue from Hannah and throw a beige knit sweater over your shoulders.
Celebrity Look #2: Madison Beer's Colorful Cropped Tank
Madison Beer struck a pose for Instagram in a casual yet trendy outfit featuring a pastel green cropped tank top.
She paired her eye-catching tank with some straight-leg jeans, high-top sneakers, chunky gold hoop earrings, and vintage-inspired accessories like a shoulder bag and oval sunglasses.
Outfit Inspired by Madison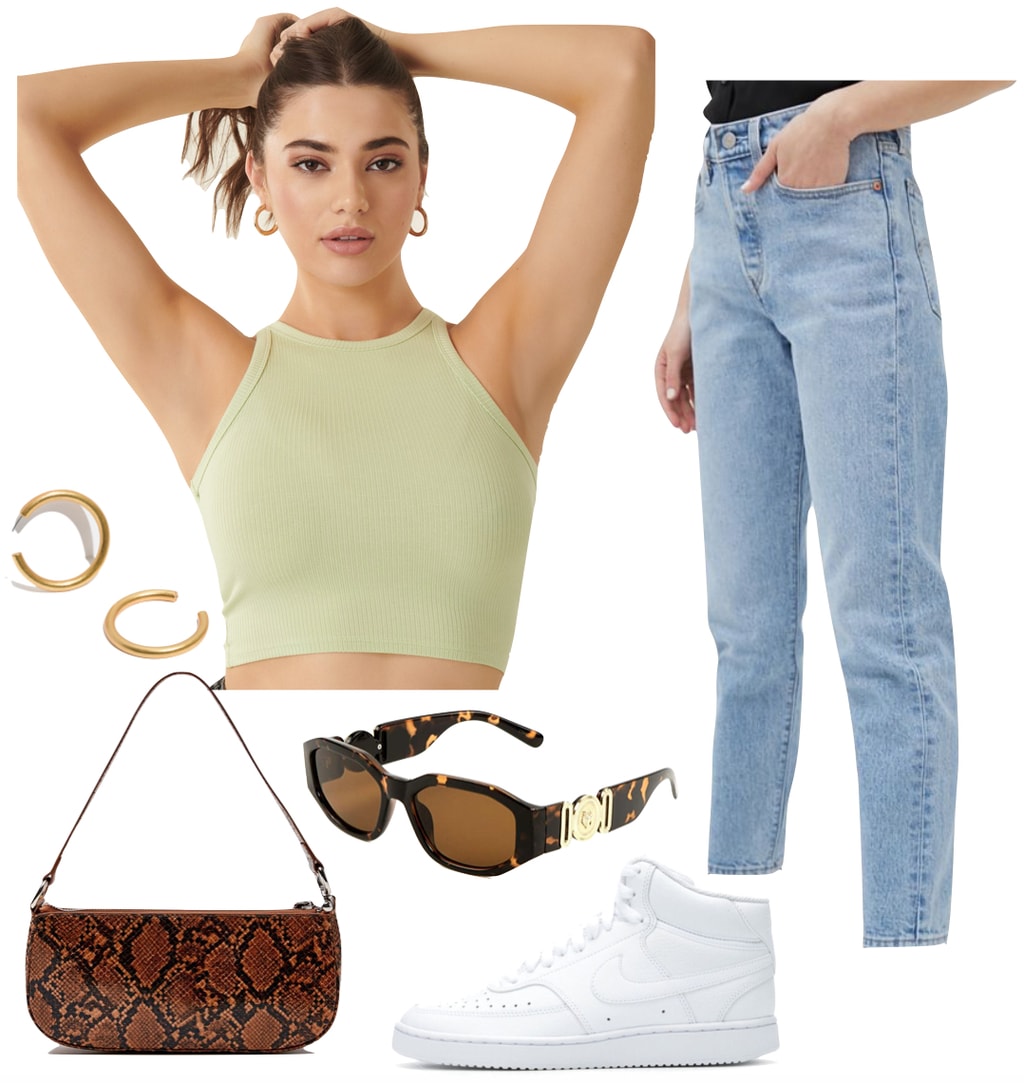 Products:
Madison's look is laid-back, but opting for cool accessories and a tank top in a unique color like pastel green makes this ensemble stand out in a crowd.
This ribbed green cropped tank top is a similar hue to Madison's, and pairs perfectly with some straight-leg jeans.
Opt for vintage-inspired accessories like a croc baguette bag, chunky gold hoop earrings, and oval sunglasses with a medallion detail like Madison's pair.
Finally, keep the outfit casual with a pair of white high-top sneakers.
Celebrity Look #3: Ana de Armas Is Pretty in Pink
Actress Ana de Armas looked pretty in shades of pink, wearing some adorable heart-shaped sunglasses and wide-leg pants while walking her dog recently.
Ana's casual ensemble also included a simple white t-shirt and a classic pair of black Converse Chuck Taylor All Star high-top sneakers.
Outfit Inspired by Ana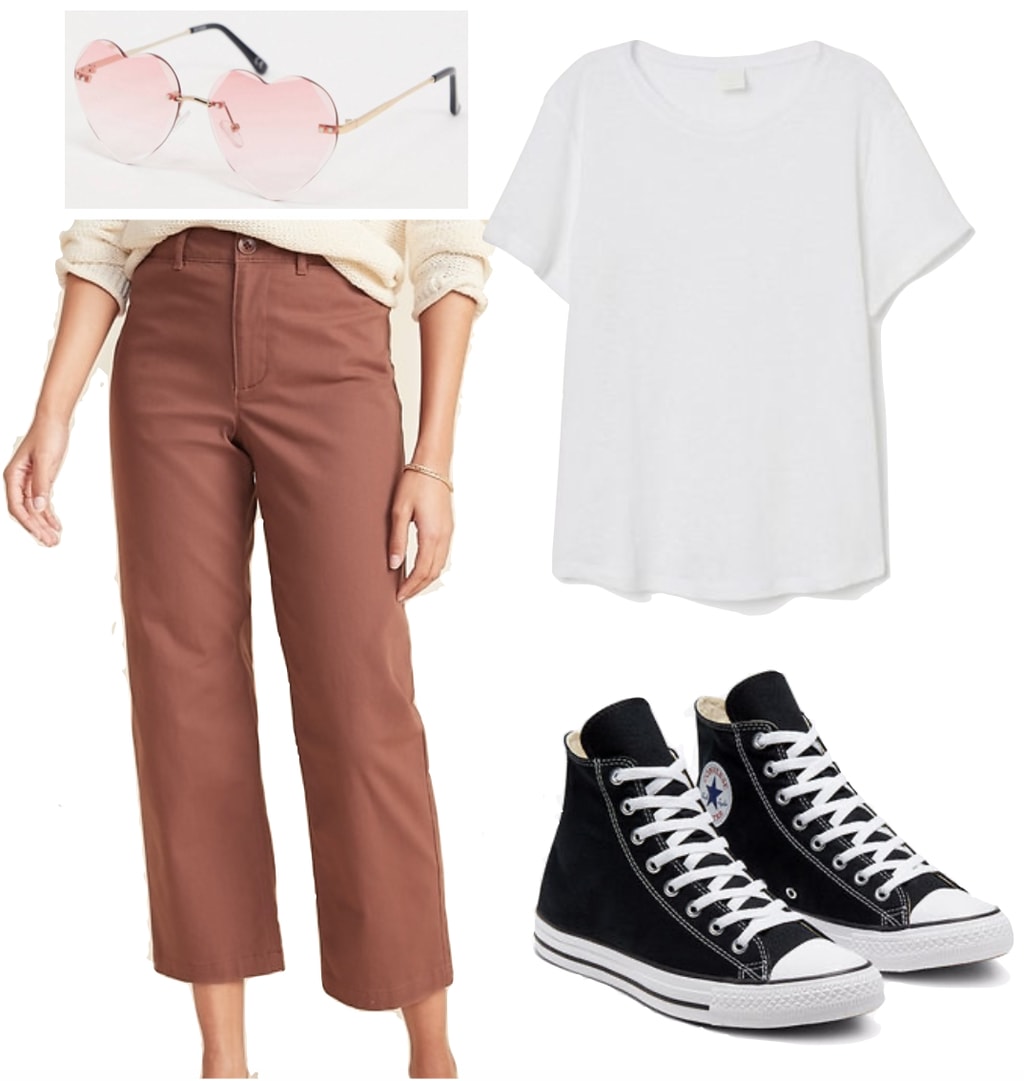 Products:
Try swapping out your jeans this spring for a pair of high-waisted wide-leg chino pants. These aren't necessarily pastel pink, but the muted tone is still close to the color of Ana's pair.
Wear them with a plain white t-shirt and some black Converse Chuck Taylor All-Star sneakers, which add to the casual vibe of the outfit.
For a fun, eye-catching touch, rock a pair of pink heart-shaped sunglasses.
Other Best Pastel Outfits For Women in 2021
Now let's take a look at other paste outfits for women in 2021;
Spring Wedding Guest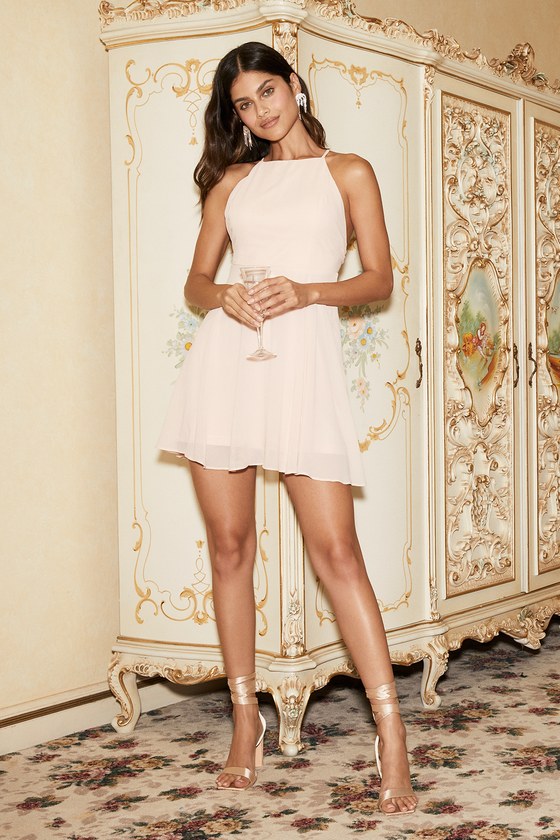 Pastels are perfect for a spring or summer wedding. When we reach that certain age, it's not just one big party—invitations seem to be everywhere! There are bachelorette days (or weekends!), engagement parties, and then weddings themselves- which leaves us all looking for outfits to wear. On top of this, we want pieces we can wear again and again — not an easy task.
Pastel colors make great choices when you want something light for spring and summer but still formal enough for these special events.
A Summer On The Beach
Pastel outfits are the perfect way to be comfortably cool on a hot summer day with an ocean as your backdrop. Light dresses, denim shorts, and loose-fit pastels tees will make you look stunning in front of this beautiful scenery while sarongs or delicate swimwear can go perfectly alongside those pretty bikinis! 
Playful Knits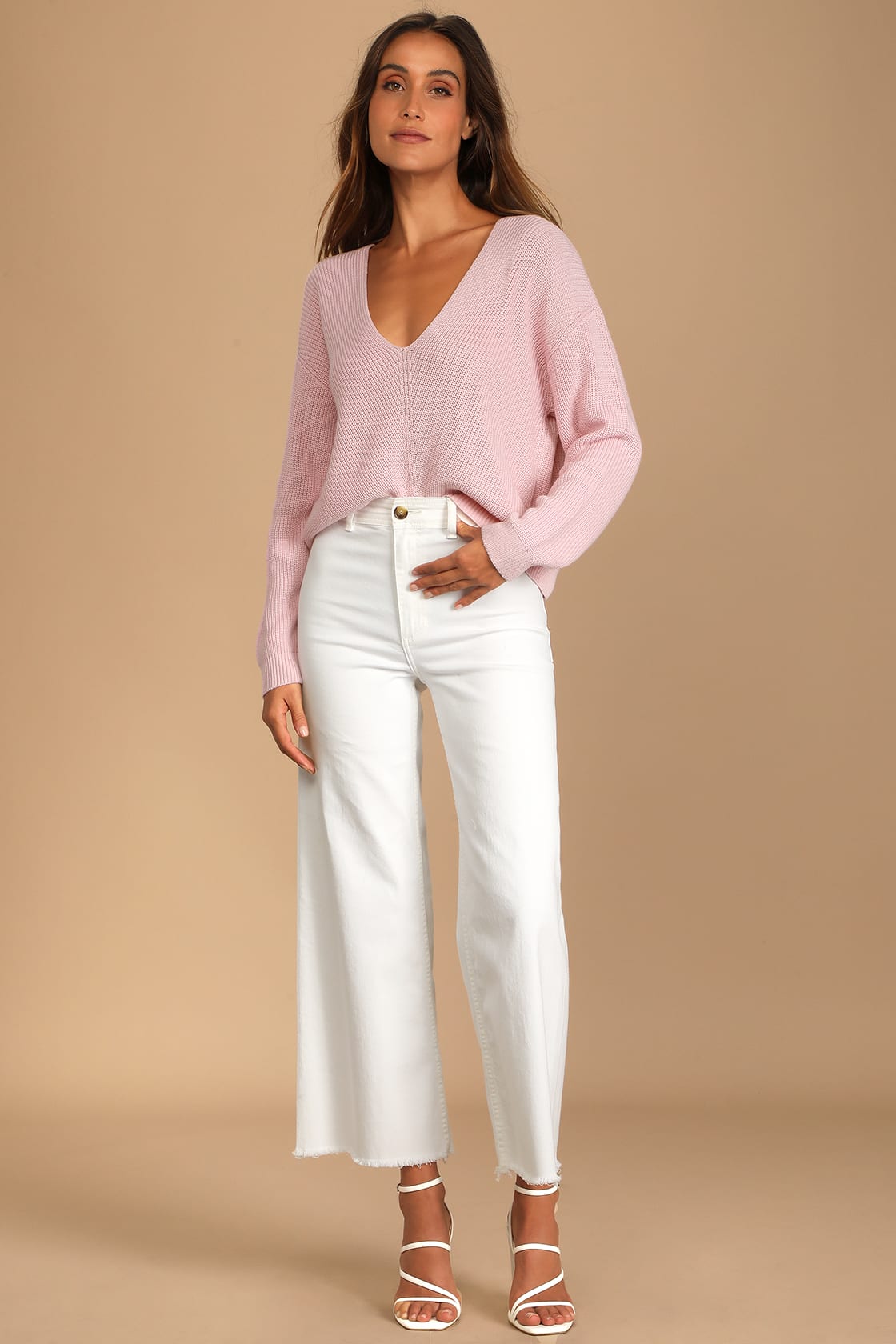 Knitwear is coming back into style this season. From preppy vests to slouchy v-necks, knitted pieces are favorites of fashion girls who want to keep their outfits versatile but not too casual for warmer weather.
Cozy, Cute Outfit for Working from Home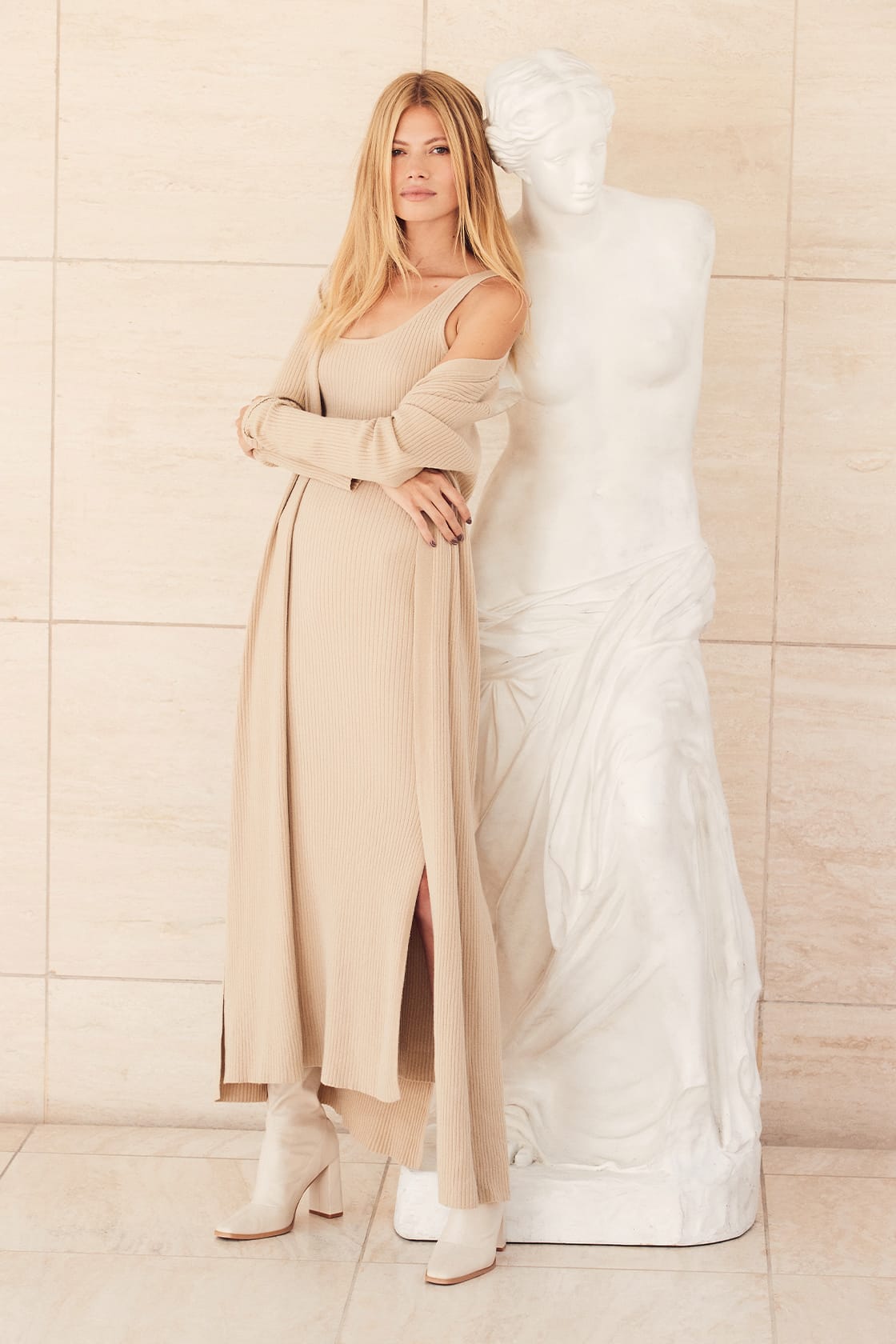 A cozy work-from-home look is all you need to feel put together. The pastel color will put you in a calm mood, and accessories like cool boots can really dress up an outfit if you need to go out! Style your hair in a way that frames the face well for maximum professionalism on those long days of Zoom meetings. And be sure to do your makeup for that extra boost to your look.
What do you think of these pastel outfits?
Which pastel outfit would you be most likely to wear? What other celebs would you like to see featured? Leave a comment and let us know!
If this article gives value to you, consider the related posts below: