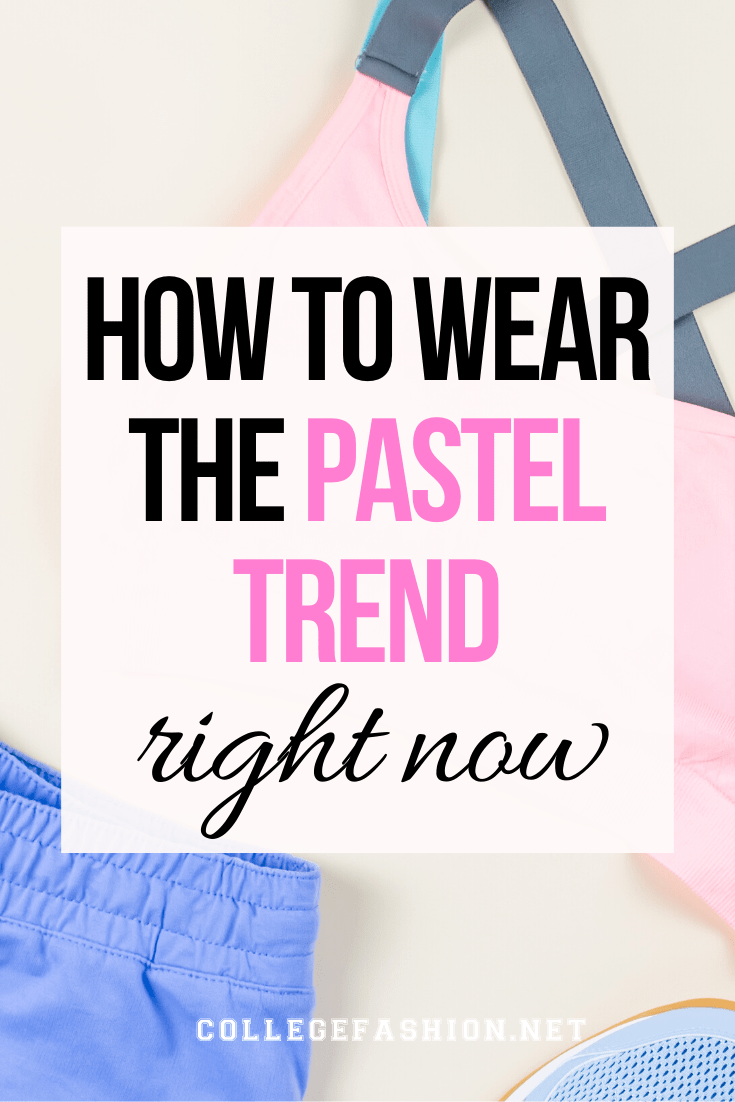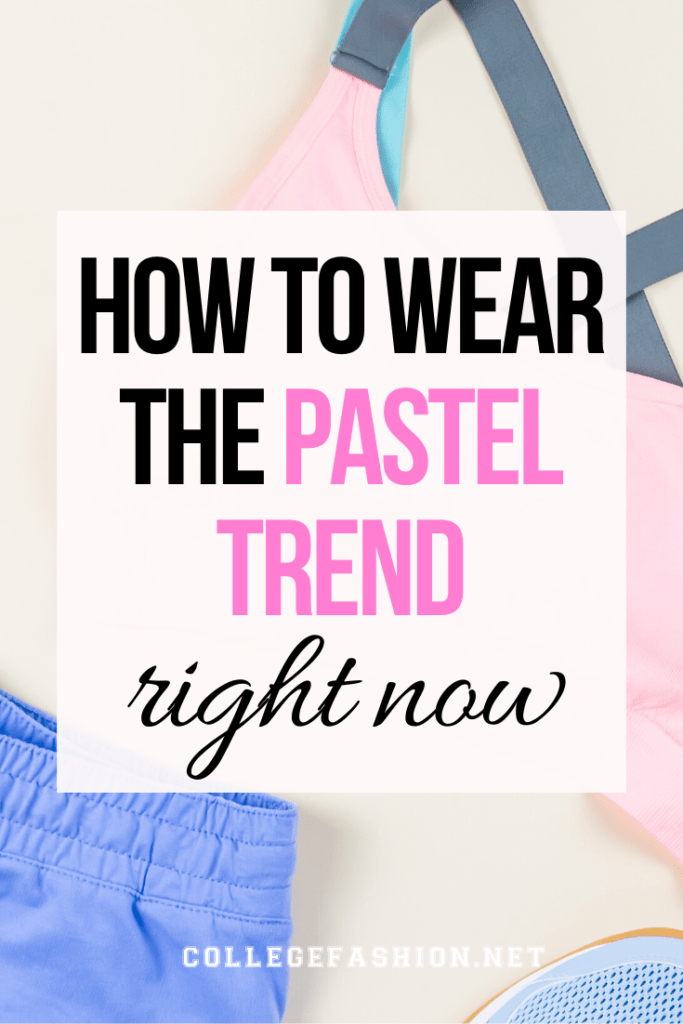 Last year's spring and summer trends were all about neon colors, but this season, the pastel fashion trend is everywhere, from celebrities to designers' catwalks to online stores and influencers' feeds!
Because pastel colors are discreet by nature, there are so many nice outfit combinations you can make out of pastels, and you can pair different pastels together without them clashing or looking crazy.
Read on to get some inspiration so you can try the pastel trend for yourself. Although most of us are still living in our cozy outfits right now, I've included a mix of casual and more formal outfit ideas below.
Pastel Fashion: Outfit 1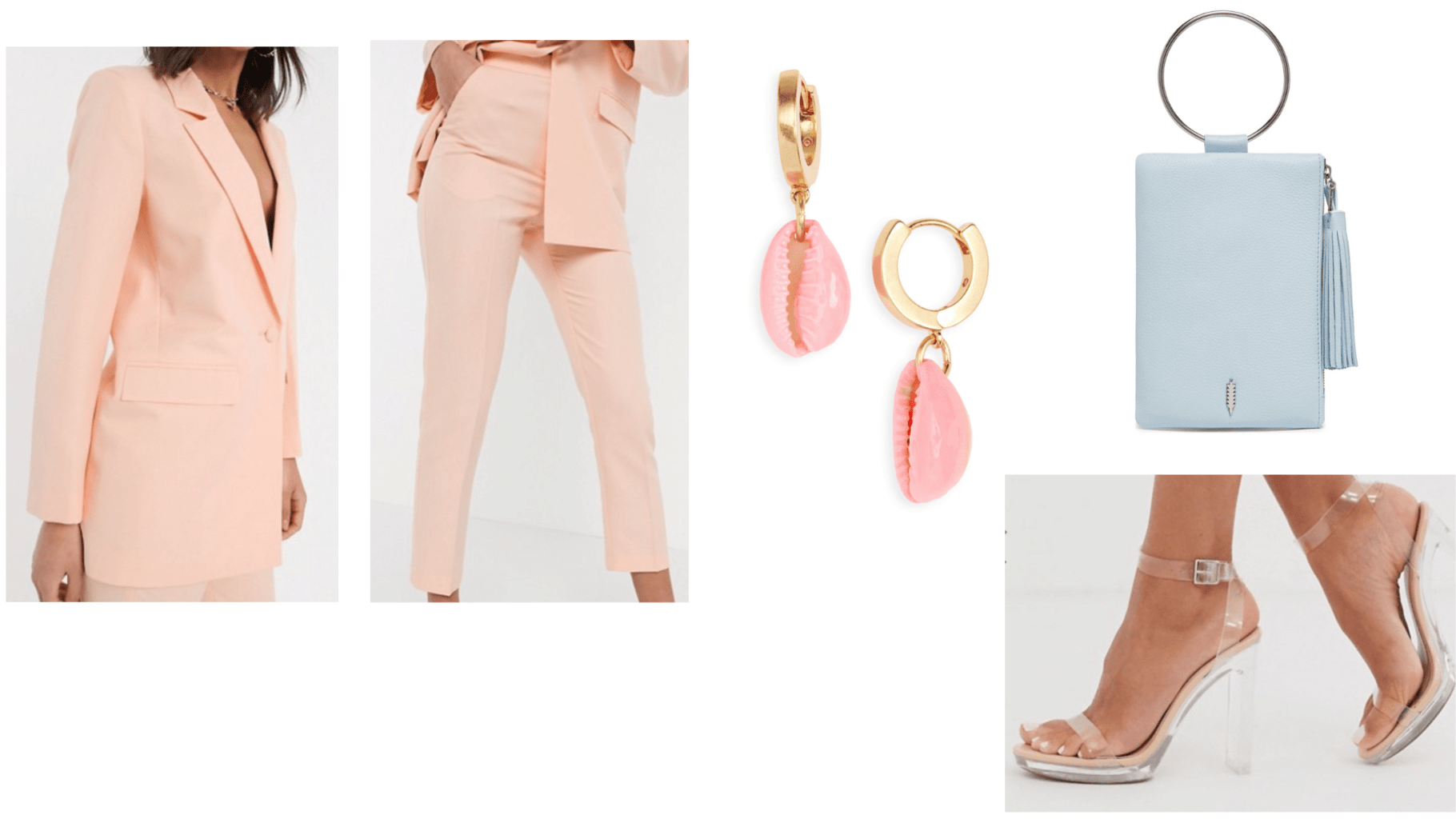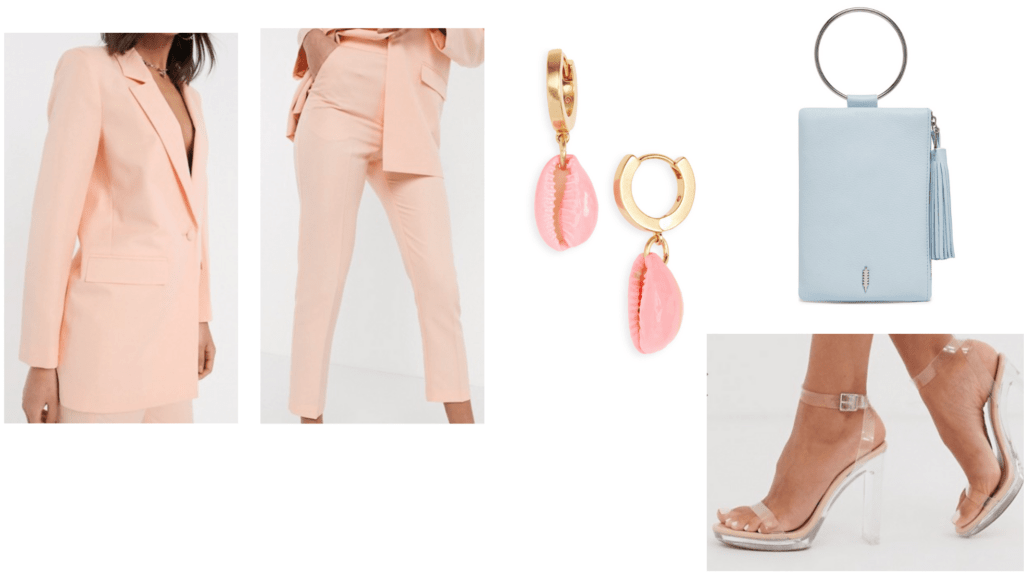 Products:
Pastels were really big in the '80s, and so I decided to create an outfit inspired by that era, with pieces that are on trend in 2020.
Power suits, which are an example of a trend resurrected from the '80s, are one of this year's biggest trends, and it's easy to understand why. Power suits are feminine and fashionable, yet they exude such class and confidence!
I paired this pastel salmon power suit combo with clear heels, a pastel blue clutch, and pink shell earrings. If heels are not your thing, then you can easily swap them out with wedged sandals or with loafers.
This cute look is a great outfit for any formal occasion you're planning on attending later this year.
Pastel Fashion: Outfit 2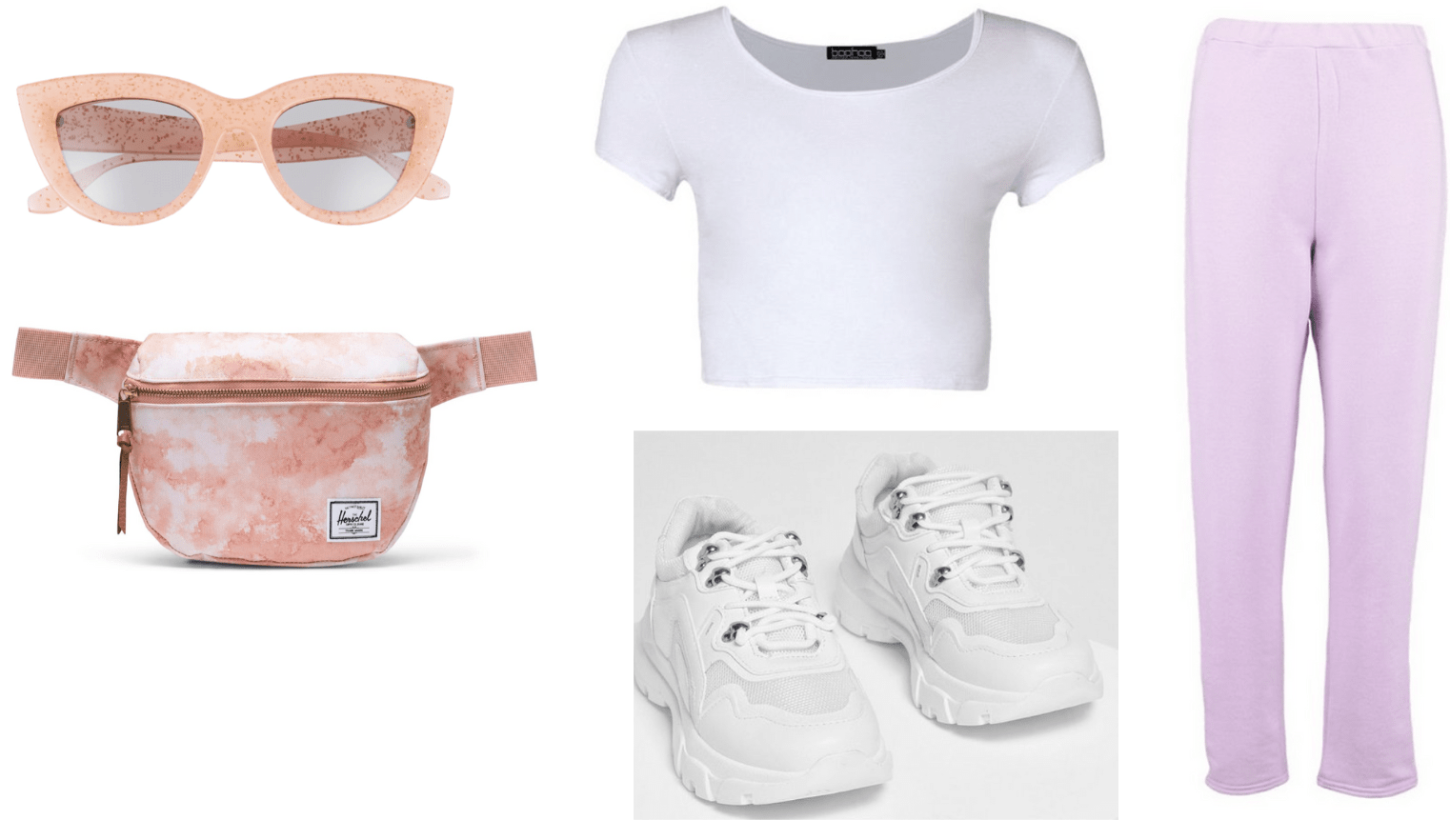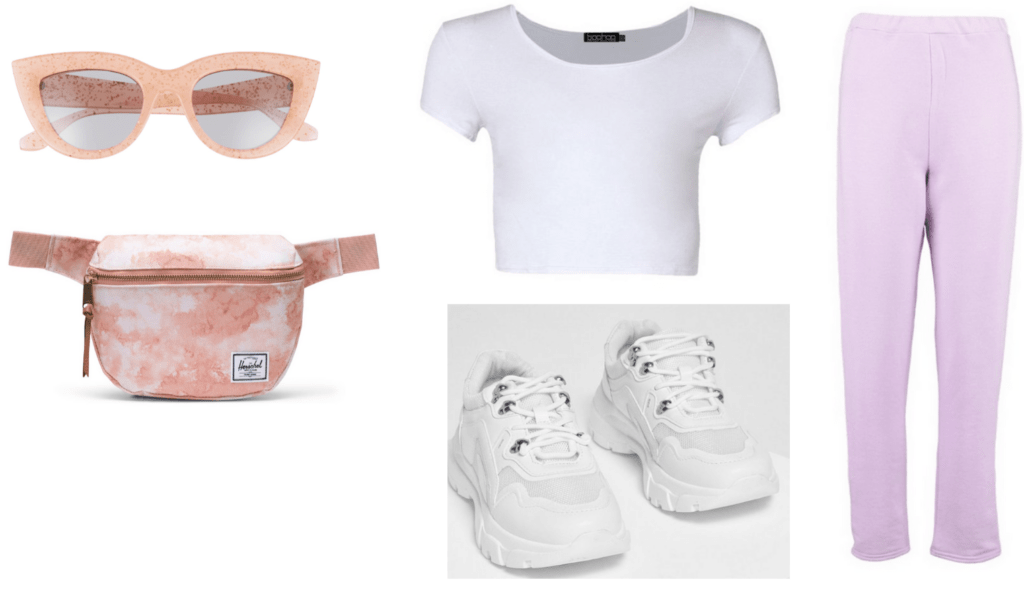 Products:
Most of us are studying or working from home right now, and that's what I had in mind when I created this outfit.
You can rock the pastel trend to run errands, from your couch, or from your backyard with this comfy and cute outfit composed of a white crop top, lilac joggers, pastel pink sunglasses, a tie-dye belt bag, and white chunky sneakers.
This outfit is proof that you can still be on trend AND feel comfy at home while having Facetime parties with your friends or attending online classes.
Pastel Fashion: Outfit 3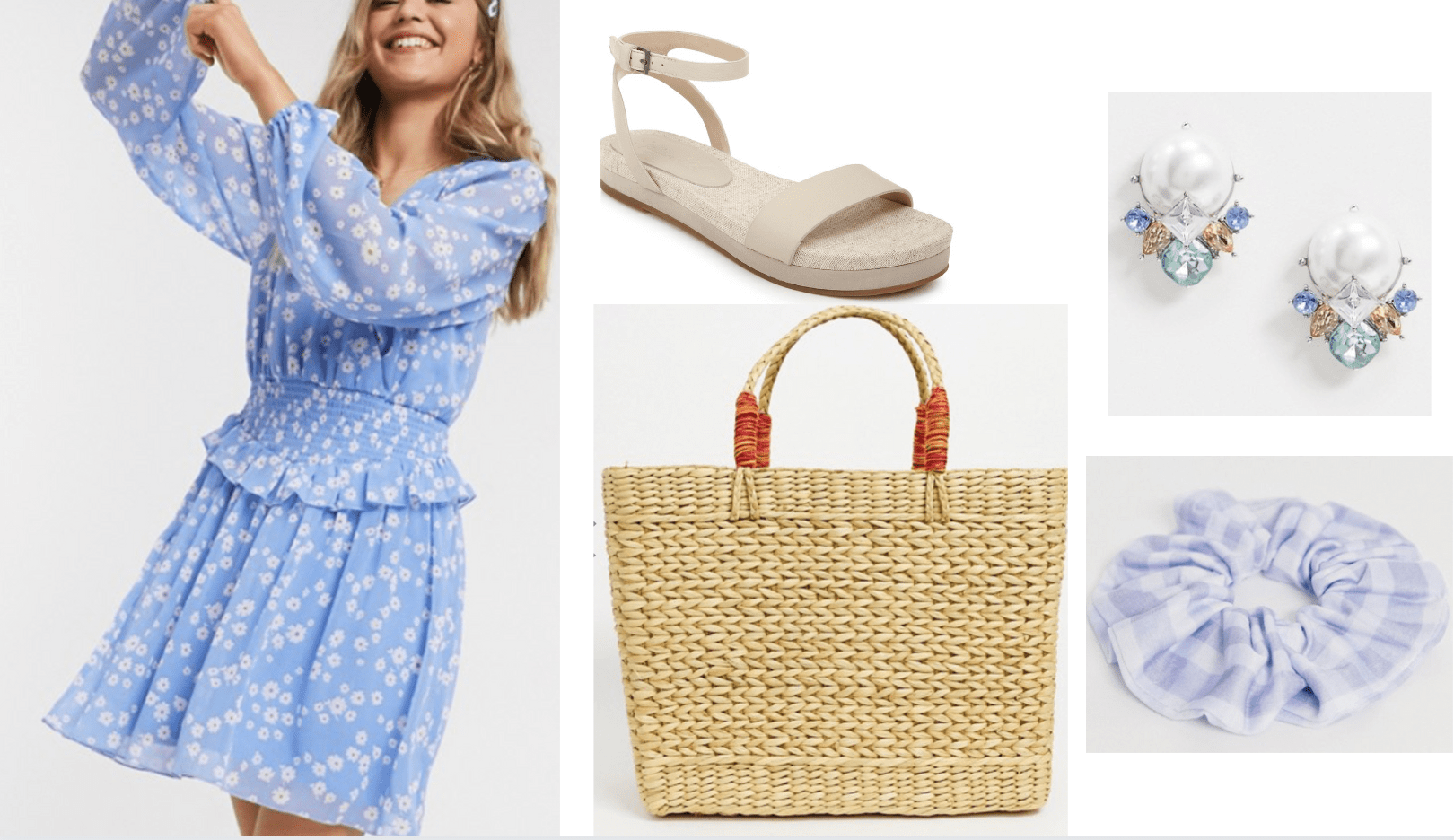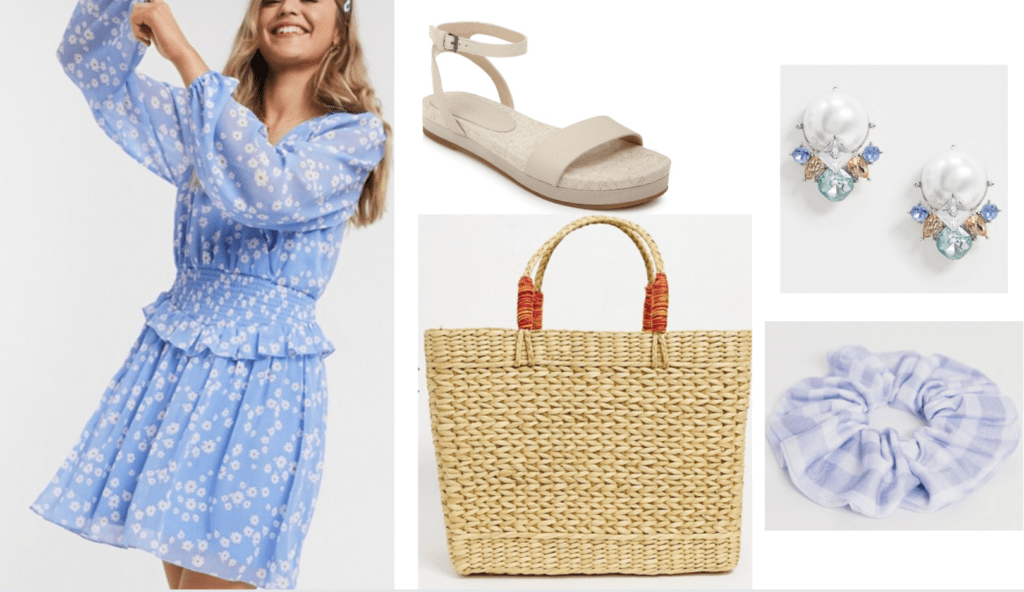 Products:
For this last outfit, I went with a really dainty and feminine outfit because to me, pastel is such a feminine and timeless trend.
I paired this flowery pastel blue dress with beige sandals, and accessorized with a wicker beach tote bag, a pastel blue gingham scrunchie, and embellished pearl earrings.
Also Read: 8 Pretty Pastel Purses Under $65
This is such a cute outfit that's perfect to go on a walk this spring, or to have an online video date with your significant other! You could also bust it out for any more formal events you might have, even if they're virtual — think a graduation ceremony.
What do you think about the pastel trend?
Does it remind you of the '80s? In a good way or a bad way? Do you already own any pastel pieces in your wardrobe? If so, how are you styling them? Let us know in the comments section.
If this article gives value to you, consider the related posts below;