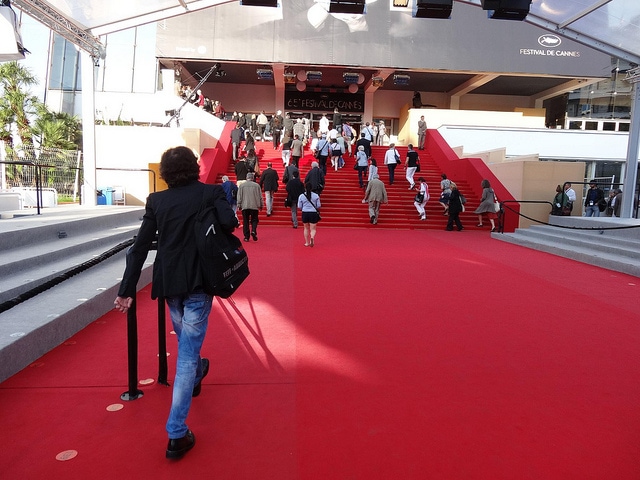 When the 70th annual Cannes Film Festival was in full swing, I couldn't stop gushing over every celebrity couture gown that walked the red carpet. From day one, the pieces were inspired, show-stopping, and completely original — or lacking in design aesthetic and/or too out there.
The result? Four dresses I absolutely loved, two I didn't, and one I wasn't too sure about (at first). While you're checking out the looks, see if you can guess each gown's final score before I tell you!
As always, here at CF we keep it positive and these are purely fashion-focused opinions. All the girls are beautiful and we're not about tearing anyone down.
1. Tina Kunakey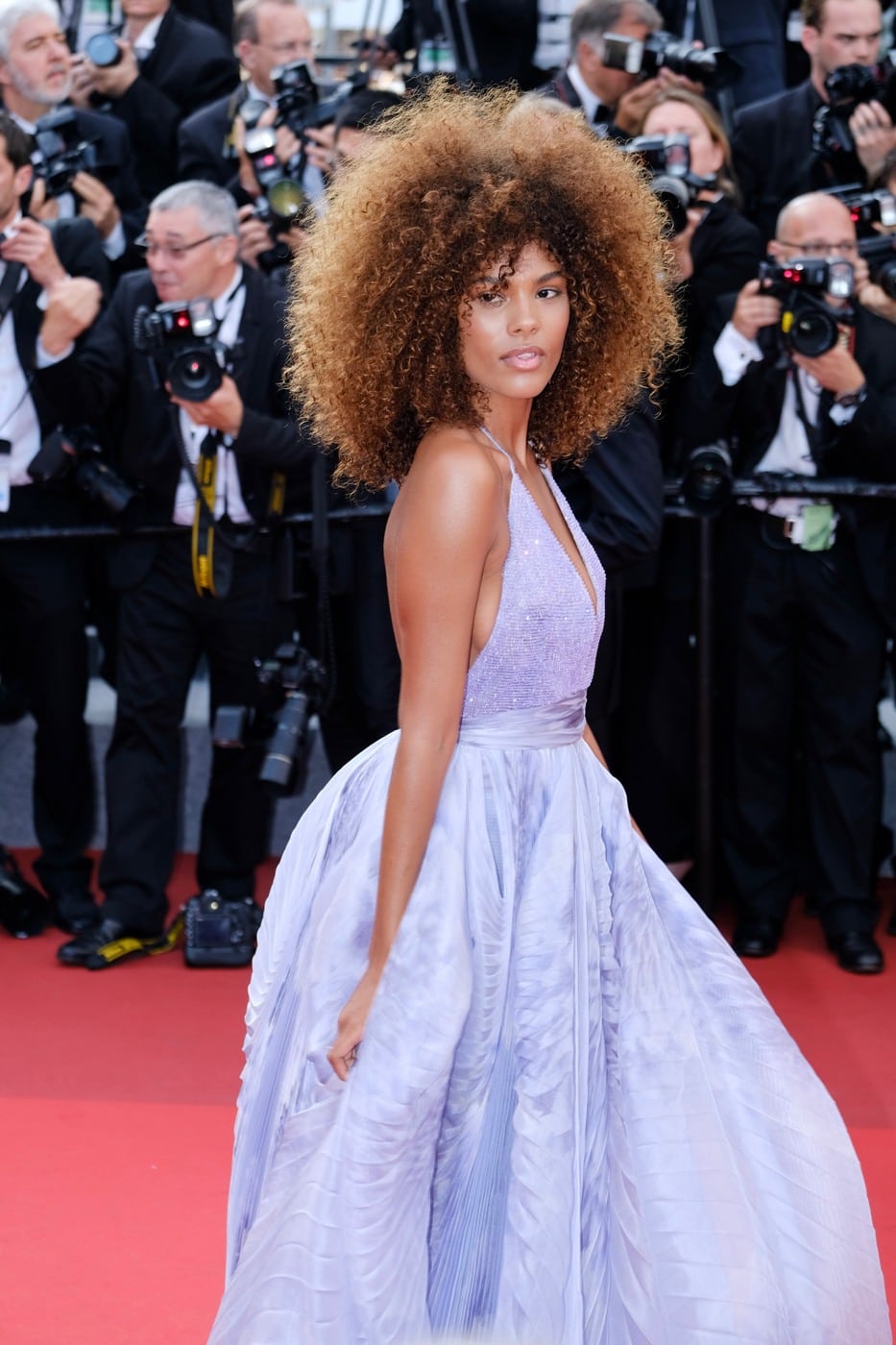 Leave it to the French to sport a light, low-cut gown (with minimal accessories) on the red carpet and still look fabulous.
Though this daring and dreamy Giorgio Armani Privé is perfect Cannes wear, it's Kunakey's au natural hair that really bowled me over. Her fierce, voluminous curls look stunning; they complement the relaxed, beachy vibes of the Armani gown fantastically. Simple but swanky!
Verdict: Hot.
2. Elsa Hosk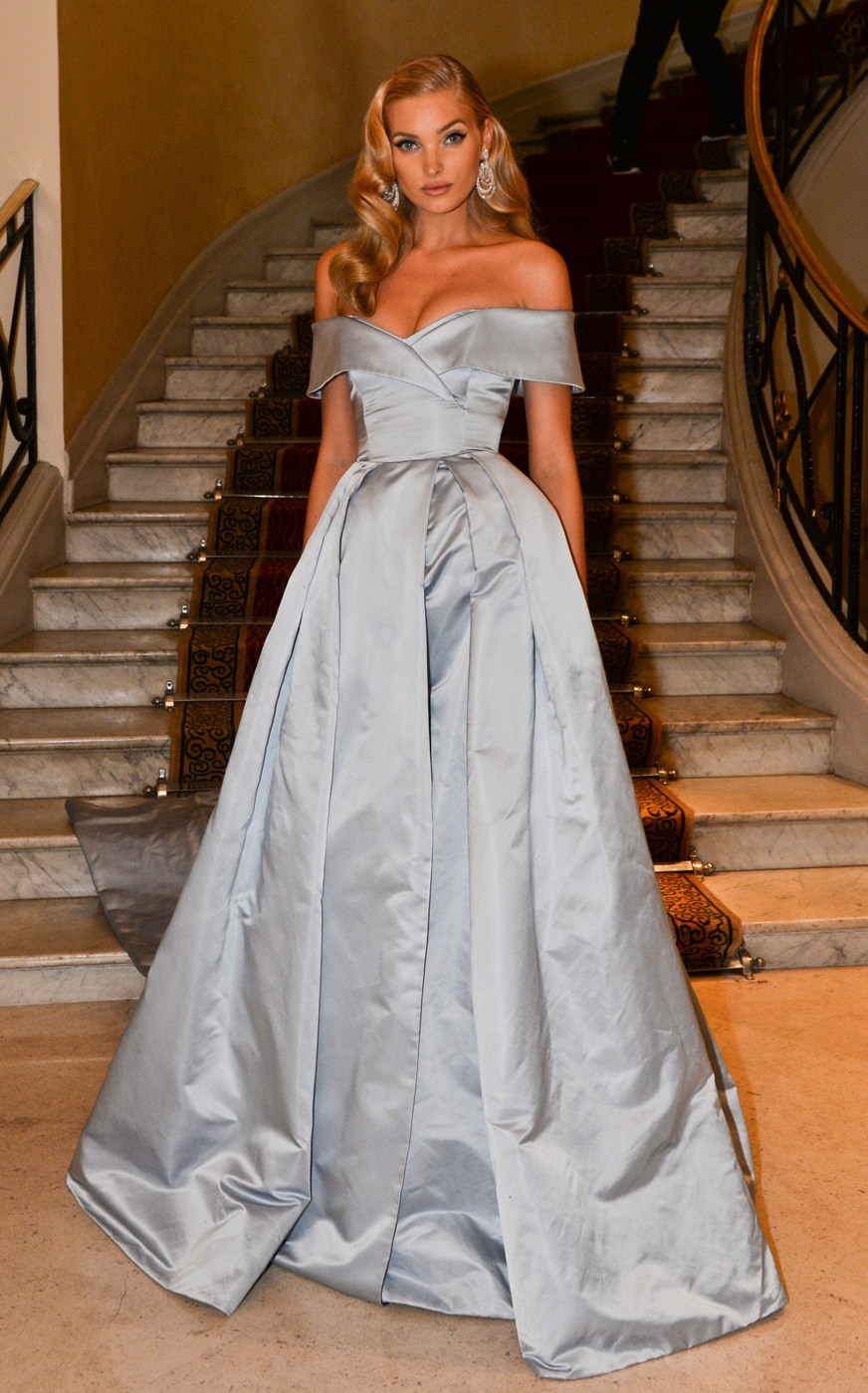 Swedish model Elsa Hosk looked absolutely stunning in a powder blue gown, evoking memories of a different star-studded era (Think: Golden Age of Hollywood). While this Victoria's Secret angel, who wore a custom Alberta Ferretti gown, may have left her wings at home, a heavenly aura* radiates from the folds of her structured princess gown.
*It's not all snowflakes and fairy tale glimmer, however, when you look at the gown's slinky, off-center slit. Regal with a twist!
Verdict: Hot.
3. Kendall Jenner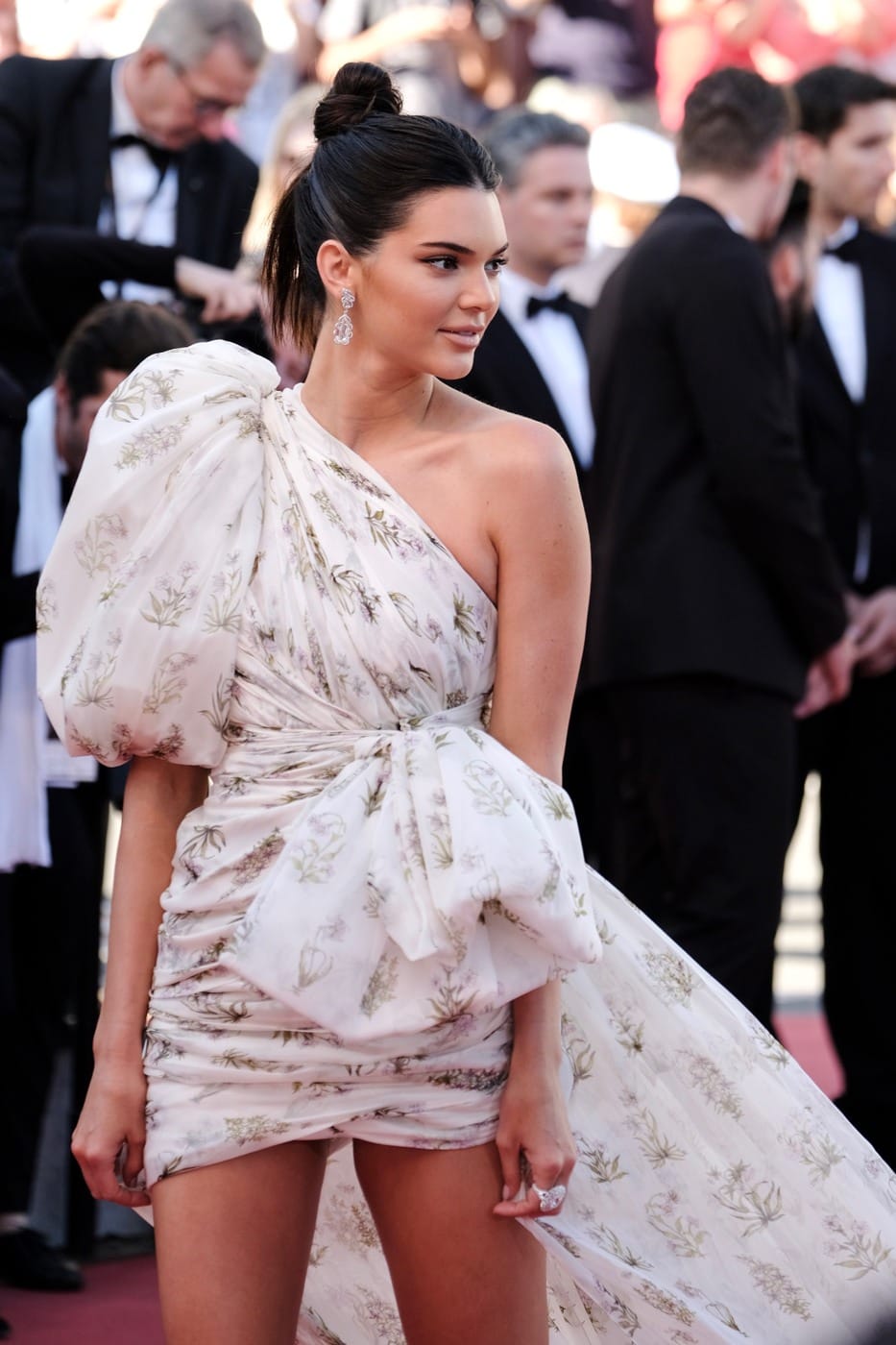 OMG, was someone playing a mean trick on Kendall? Or did she forget her actual dress, freak out, and wrap the entire contents of a Bed Bath & Beyond sheet set around her body for warmth and protection?
Jenner's Giambattista Valli Couture gown, if we're calling this short number that, lacked elegance and direction. While there was certainly enough material to construct a beautiful, if not casual, design, what you see instead is a sad '00 middle school homecoming dress. If I were Jenner, I would have chopped off the middle pouf, deflated the shoulder, and requested a different fabric.
Verdict: Not hot.
4. Sonam Kapoor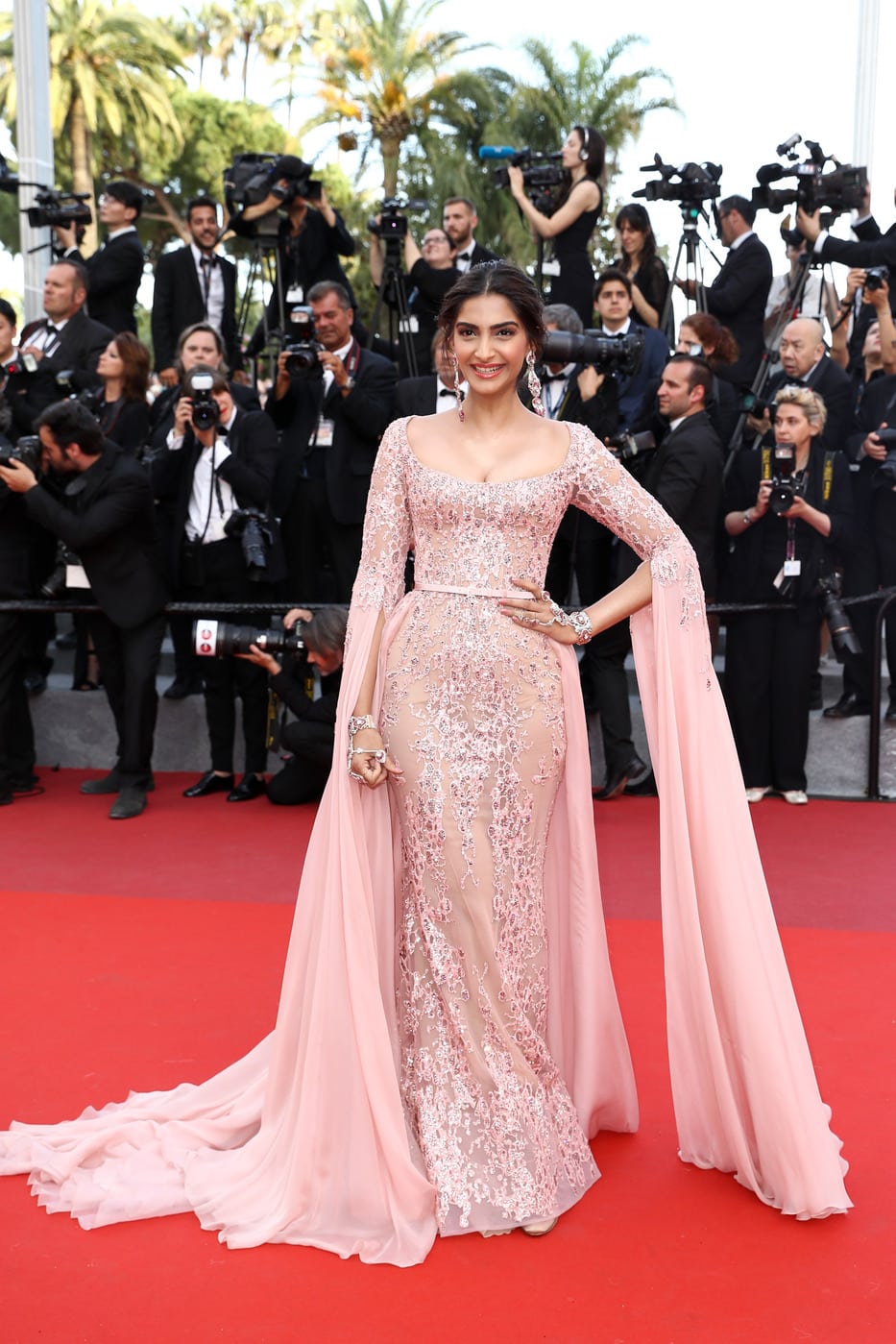 The dramatic bell sleeves! The shimmery detailing! The hathphool!
Kapoor's Elie Saab design looked like it could have been featured at the same fashion exhibition as #2. It's sleek, structured, and undeniably sexy. Moreover, I love how Kapoor accessorized her gown. With a dress as lovely as this one, it would have been too easy to go overboard with embellishments, but Kapoor kept it tight. Job well done!
Verdict: Hot.
5. Araya Hargate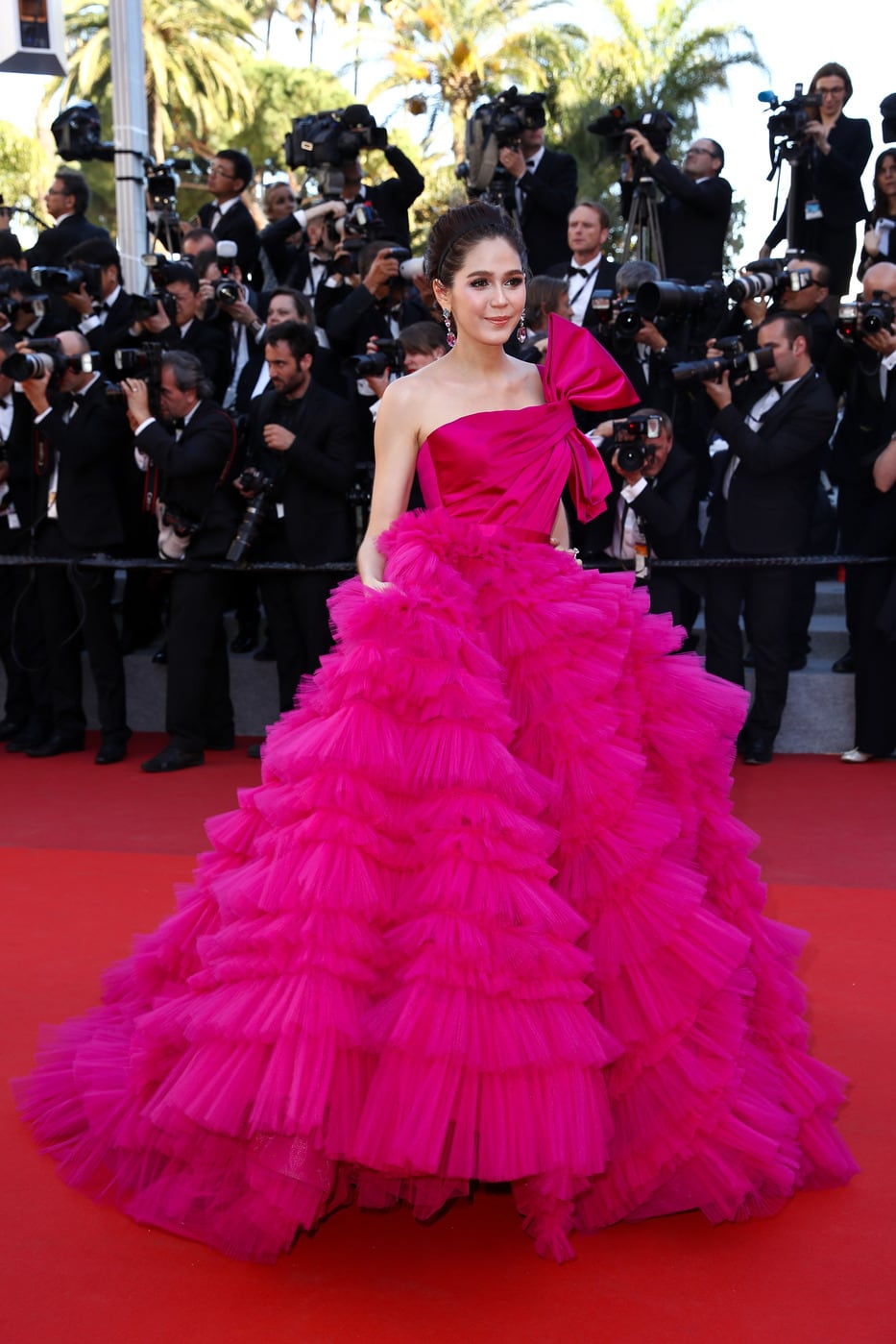 At first glance, I thought Hargate's dress looked like the perfect cake topper for a little girl's Barbie-themed birthday party (Translation: Not hot). Then, I thought to myself, "Wait, who wouldn't want to look like a Barbie princess doll on the red carpet?!"
And that's when Hargate's Zuhair Murad Couture gown transformed from a poofy Quinceañera disaster to a Cannes masterpiece. Armed with a billowy skirt and one-shoulder bow, can you even tell that Hargate is five months pregnant? Conclusion: It's a magical dress.
Verdict: Hot (Upon revision).
6. Aishwarya Rai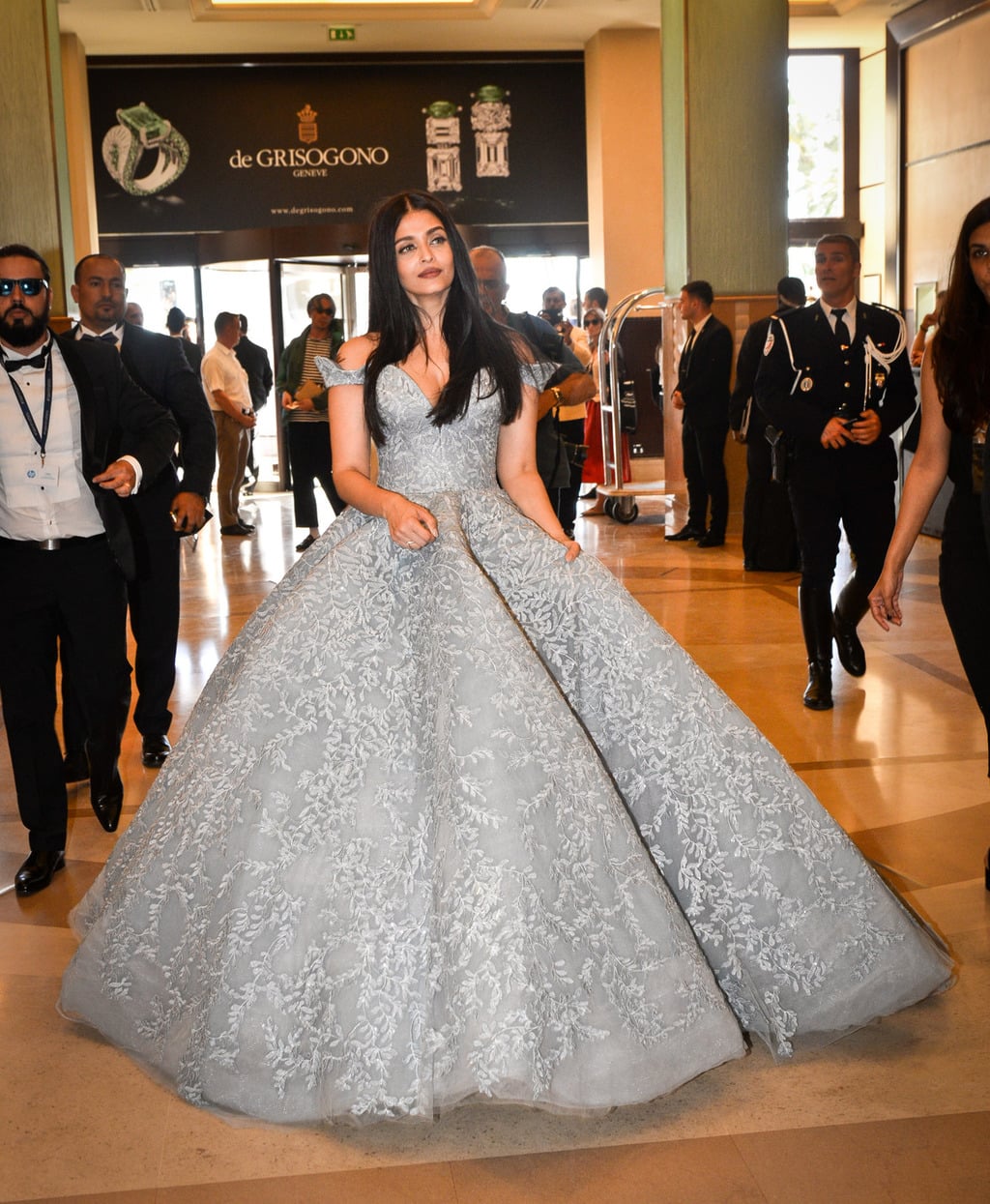 Could the queen of Bollywood, and the most beautiful woman in the world, please only wear ball gowns from now on?
Truth be told, I had a difficult time choosing which one of Rai's looks to feature on this list. On the one hand, Rai glowed in her off-shoulder Michael Cinco design, which bore a not-so-passing resemblance to the classic Cinderella ball gown; on the other, Rai's red Ralph & Russo dress was equally gorgeous on the red carpet.
For reasons obvious to anyone who knows me, the Cinderella look won.
Verdict: Hot.
7. Bella Hadid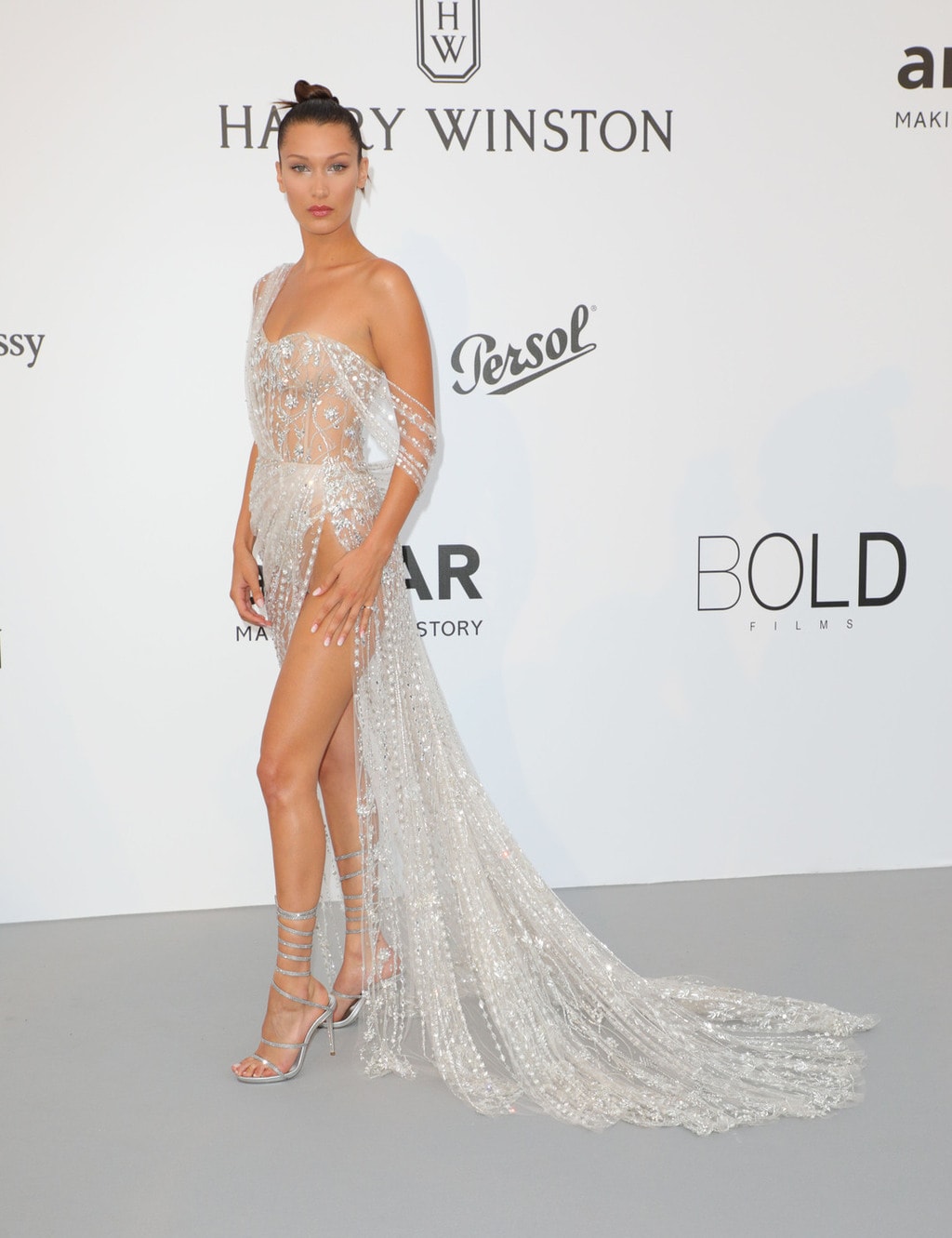 Look, I love Bella Hadid — I really do. But, as a fan, I won't dance around the fact that her sheer, barely-there Ralph & Russo dress did not impress me. The outfit belongs in Las Vegas, not Cannes!
My least favorite detail in this look is the fact that you can see Hadid's plain, nude undies under the fabric. Unlike the custom-made material, these Bridget Jones bottoms were anything but special. Cue the walking paradox: Sexy grandma on the red carpet. (Sorry, Bella.)
Verdict: Not hot.
[Note to the reader: Upon further revision, I have to say that Bella's dress did eventually win me over. Consider it an honorary, post-list "Hot."]
Thoughts?
Have you been keeping up with the 70th Cannes Film Festival? Any favorite looks, designers, or celebrities you've seen on the red carpet? Do you agree or disagree with my choices? (Fashion is subjective, guys!) Are you as obsessed with Aishwarya Rai's Cinderella gown as I am?
Tell us what you think!