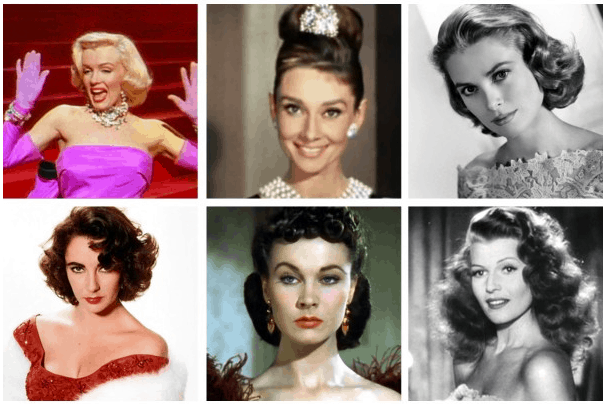 While the Golden Age of Hollywood produced countless iconic films, from Casablanca to Gone with the Wind (my all-time favorite!), its most famous contribution to popular culture lies in the era's monumental collection of beautiful starlets.
From the likes of Marilyn Monroe to Vivien Leigh, these Hollywood gems brightened the screen with their million-watt smiles and perfectly sculpted hair, being not only exceptionally talented and daring in their creative pursuits but outstandingly attractive.
Because we here at CF believe that everyone deserves a movie star beauty regimen, I'm showing you how to recreate their best-known hair, makeup, and body hacks. Keep reading for products inspired by the six most alluring women to ever appear on the big screen!
Marilyn Monroe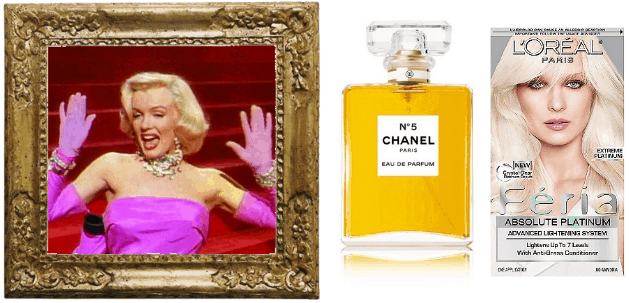 For instant charm: Chanel No. 5 Eau de Parfum from Macy's
For a hair color gentlemen prefer: L'Oréal Feria Absolute Platinum from Ulta Beauty
Born Norma Jeane, this Hollywood siren reinvented her look by converting her brown locks into a platinum blonde. With an alluring grace and rich, sensual energy — Monroe once said she wore Chanel No. 5 to bed and nothing more — it's no wonder why thousands of women today still strive to attain her bombshell beauty standard.
Audrey Hepburn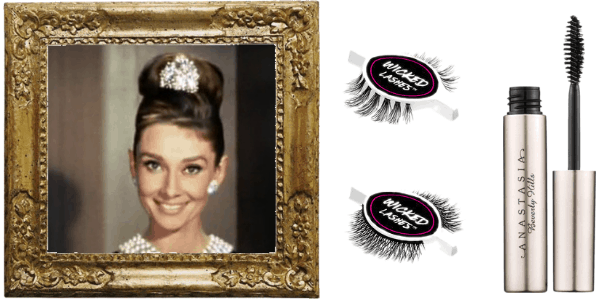 For movie star eyes: Wicked Lashes from NYX Cosmetics
For a face that's anything but funny: Anastasia Beverly Hills Brow Gel from Sephora
In a time of blonde and buxom movie actresses, Audrey Hepburn's willowy figure stuck out like a sore thumb. She used her gamine appearance to her advantage, pairing her gorgeous doe eyes with false eyelashes and well-defined eyebrows. Looking back at Hepburn's dazzling looks, it's no wonder why her image is plastered on the walls of thousands of collegiates across the nation.
Grace Kelly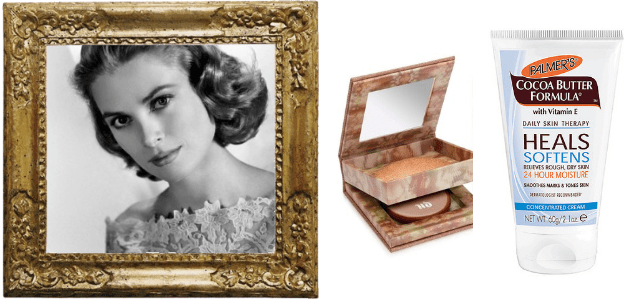 For sophisticated contouring: Urban Decay Naked Illuminated Shimmering Powder from Macy's
For hands befitting a high society lady: Palmer's Cocoa Butter Formula Concentrated Skin Cream from Walgreens
At the age of 26, Grace Kelly stunned an entire nation when she left her thriving career in Hollywood to marry Prince Rainier of Monaco, who surely must have admired her daily self-application of contour and hand cream. Years later, she's still remembered for being the epitome of grace and serenity, in addition to beauty.
Elizabeth Taylor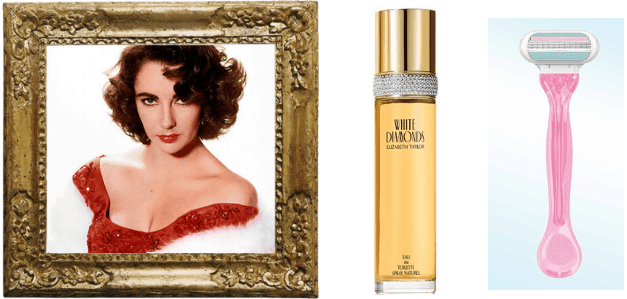 For a note of floral seduction: White Diamonds by Elizabeth Taylor from Macy's
For Cleopatra-level skin: Venus Sensitive Disposable Razors from Gillette
An actress that flourished onstage as well as on movie screens, Elizabeth Taylor was renowned for looking like a smooth-faced goddess. While we can't all have her natural violet eyes or long lashes — the latter stemmed from a genetic mutation that gave her two rows of eyelashes — Taylor's signature scent, White Diamonds, is readily available at department stores.
Vivien Leigh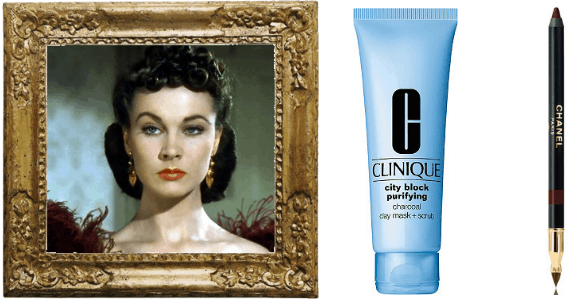 For glowing skin: Clinique City Block Purifying Charcoal Coal Mask + Scrub from Ulta
For seductive Scarlett O'Hara lips: Chanel Le Crayon Lèvres Precision Lip Definer from Nordstrom
Despite being blessed with stunning features and the most expressive eyebrows in the world, Vivien Leigh believed her beauty to be a handicap — she wanted to be taken more seriously for her acting chops. Still, Leigh had to keep up appearances: She used lip liner to define a fuller bottom lip and would get regular facials to improve her smooth skin.
Rita Hayworth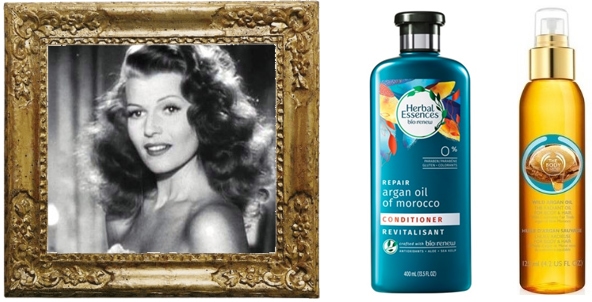 For luscious locks: Herbal Essences Argan Oil of Morocco Conditioner from Target
For radiant hair: Wild Argan Oil for Body and Hair from The Body Shop
A dancer by trade, Rita Hayworth knew the importance of maintaining healthy diet and beauty routines. Best known for her dyed auburn locks, Hayworth accentuated her rich, lustrous curls by saturating her hair with oil after a wash and keeping it in great condition. Her sensual looks weren't lost on the young men of the era, either: Hayworth was the top pin-up girl during WWII.
Thoughts?
Are you a fan of Old Hollywood starlets? Which actress (or actor) from the Golden Age of Hollywood is your favorite? Would you be interested in writing for CF this fall?
Comment below, and don't forget to click on this link if the last offer appeals to you!