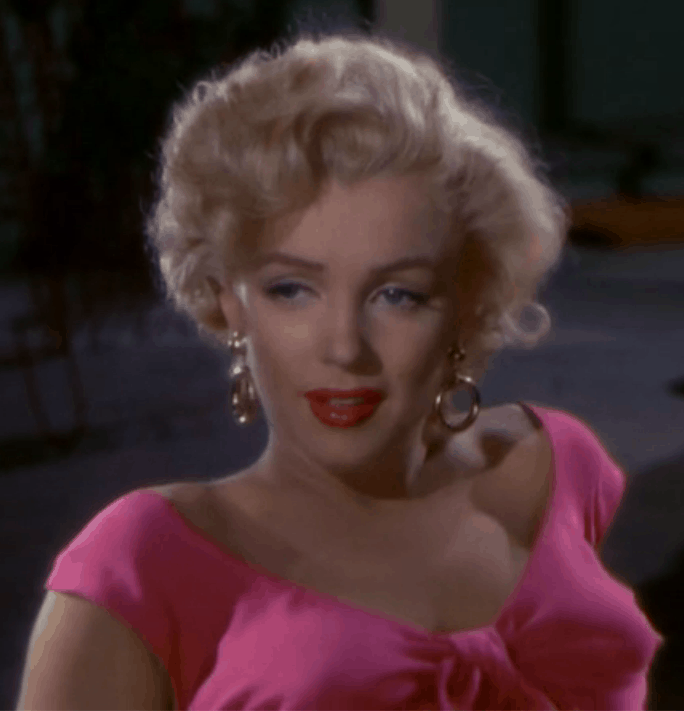 We've been breaking down our list of 16 classic fashion icons everyone should know. Last week, we covered Diana Ross, the reigning queen of Motown and 1960s trendsetter.
This week, it's all about cinema's brightest star, Marilyn Monroe.
Tomorrow, August 5, marks 56 years since we've lost the famous "blonde bombshell." But with every passing year, her image grows more and more beloved.
Marilyn's blonde hair, red lips, and beauty mark have made lasting style impressions on us all, but in the 1950s, she was known for being the biggest sex symbol of the era.
Her life has been written about and re-imagined countless times, like in the Oscar nominated My Week with Marilyn, or the ill-fated but still adored (especially by yours truly) TV series Smash. But there are a lot of sides to Marilyn you probably don't know about. Keep reading to find out more about her early life, film career, tragic death, and lasting legacy.
All About Marilyn
Fade In On a Girl…
Marilyn Monroe was born Norma Jeane Mortenson in Los Angeles, California in 1926. Her father was absent, and her mother suffered from paranoid schizophrenia, spending much of her life in institutions.
Marilyn spent her childhood in and out of various foster homes and orphanages. (TW) During this time she was sexually abused.
When her last foster family wanted to move out of California, laws prohibited them from taking then Norma Jeane with them. Their solution was to have the 16 year old marry Jim Dougherty, the neighbors' son, so she wouldn't go to an orphanage.
Gentlemen Prefer Marilyn
Dougherty was a marine and had to leave Norma Jeane behind for a while. Around this time, she was working at a factory and was discovered by a photographer to shoot pin-up style photos for the troops. (Fun fact: Marilyn always supported the armed forces and would go on to interrupt her honeymoon to perform in Korea, where the troops adored her.)
By the late 1940s, Norma Jeane had dyed her brown hair lighter and began a modeling and film career. She landed a contract with 20-Century Fox and chose the stage name Marilyn Monroe.
I never wanted to be Marilyn–it just happened. Marilyn's like a veil I wear over Norma Jeane. – Marilyn Monroe
It only took a few years for Marilyn to become a world-wide sensation. But she was typecast and sexualized in films as a the "girl next door" or the "dumb blonde." She often felt limited. She was devoted to the craft and trained in acting, hoping to play different roles.
There's No Business Like Show Business
Marilyn had a bad reputation on movie sets. She suffered anxiety, stage fright, and low self-esteem (among rumored other issues relating to her childhood traumas).
To cope with this, she took dangerous combinations of drugs and alcohol. As a result, she often showed up late, forgot her lines, and could take hours to film a simple one-line scene.
But in the 1950s, people weren't understanding of her mental health issues, and the executives and men on set were cruel to Marilyn. She became co-dependent on her acting coach and friend Paula Strasberg, much to the dismay of her directors.
Many biographers question Strasberg's influence, as she wanted Monroe to be a method actor; and though she encouraged Marilyn to go to psychoanalysis, she wanted her to use her traumas for acting.
I've spent most of my life running away from myself. – Marilyn Monroe
As she rose to fame with films like Niagara and How To Marry A Millionaire, Marilyn's personal life became a hot topic in the press. She married Joe DiMaggio in a passionate but doomed relationship which lasted just nine months. (After Marilyn passed, Joe continued to send flowers to her grave every week for twenty years.)
"We are all of us stars, and we deserve to twinkle."
Tired of being underestimated, in 1955 Marilyn founded her own production company (the first woman to do so!) and partnered with Fox under a new contract that would let her pick her own movies, directors, and cinematographers.
She was a women's and civil rights activist, too. She notably helped Ella Fitzgerald get a break by demanding she play a famous venue and attending every show front row.
I don't want to make money. I just want to be wonderful. – Marilyn Monroe
Marilyn remarried to a playwright named Arthur Miller in 1956 and her career kept growing, but her personal health declined. Arguably her most famous and acclaimed film, Some Like It Hot, is also recognized for her famous bad behavior on set.
In 1961, Marilyn divorced again, and in 1962 began working on her final film Something's Got To Give. But by then, she was severely dependent on substances and struggling with depression and other physical health issues.
Fame will go by, and, so long, I've had you fame. If it goes by, I've always known it was fickle. So at least it's something I experienced, but that's not where I live. – Marilyn Monroe
Something's Got To Give had to pause production to allow Marilyn time to heal, but the movie was never finished. Marilyn Monroe died in 1962 of a drug overdose.
Today, she is still a symbol of style, beauty, and sex. But fans, critics, and biographers' attitudes have shifted towards her infamous behaviors. She's no longer seen as a wild party girl, and instead her personal traumas, mental instabilities, and dedication to her work despite it all are respected and championed.
Marilyn was a feminist and an artist. She demanded rights over her own career in a time when movie contracts exploited actors, and was a talented actress, who managed to sparkle and brighten up every second of screen time even in her darkest personal hours.
Fashion Inspired by Marilyn Monroe
Marilyn's fashion is constantly imitated, usually with hot pink gloves or flowy white dresses, but I'll let you know now that we'll be taking a different approach. Yes, Marilyn was always in full-glam at press events, rocking the most stunning and expensive designer dresses you could imagine. But she worked closely with photographers to capture a different, more human side of herself.
Keeping it Casual
Marilyn loved being photographed reading, as it was a major hobby of hers. And when not in costume or red-carpet attire, she sported a smart-casual style that was very trendy in the '50s.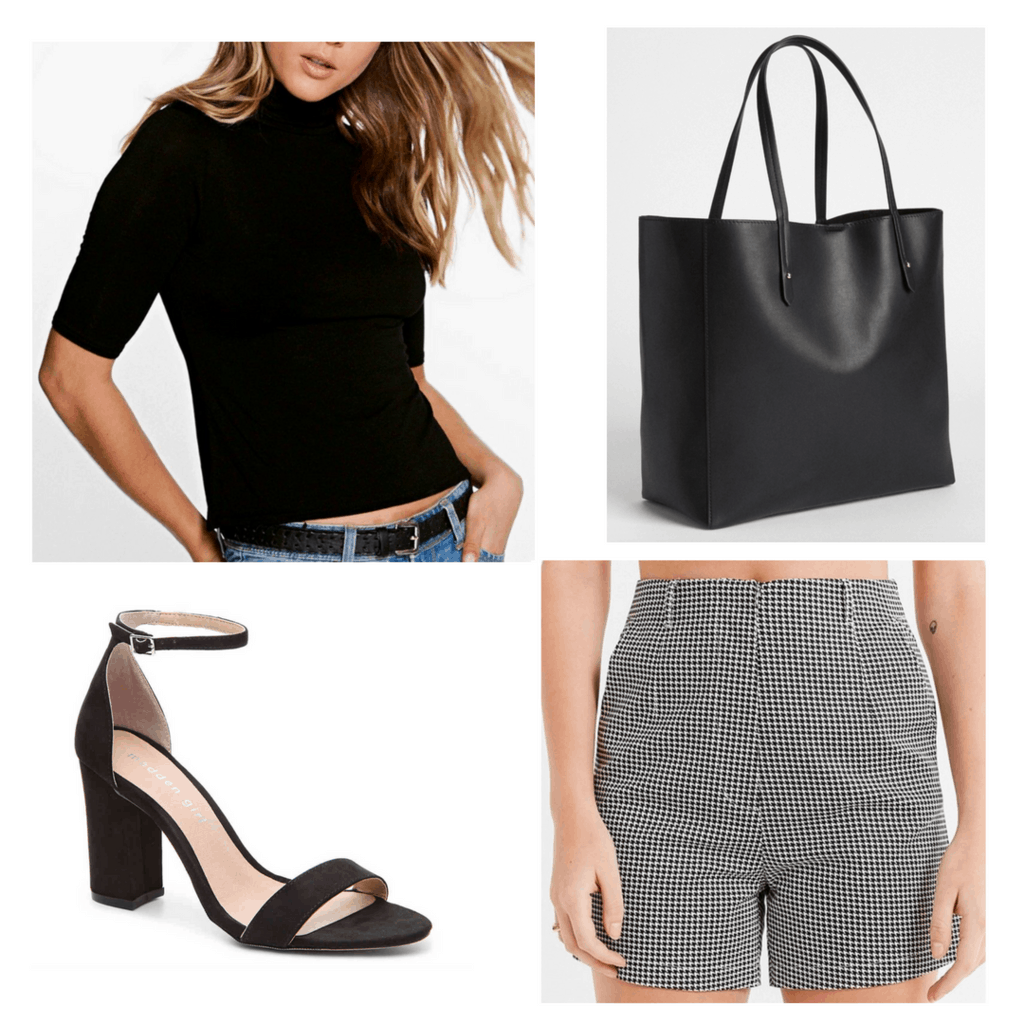 Products:
A turtleneck with short sleeves is total casual Marilyn, as is pairing that with high-waisted shorts. For a little bit of fun, get patterned shorts like stripes or houndstooth, which Marilyn has been photographed in before. Her daytime looks blended cute and sophisticated pieces into an original aesthetic.
Cutting Edge Color
Marilyn loved color and could pull off a floor-length bright red dress or matching turquoise suit like no one else ever had or has since! Her extravagant personal style was so eye-catching because of her choice of figure-flattering shapes and bold, playful colors. Fun fact: Marilyn loved costume jewelry pieces and didn't like owning expensive ones.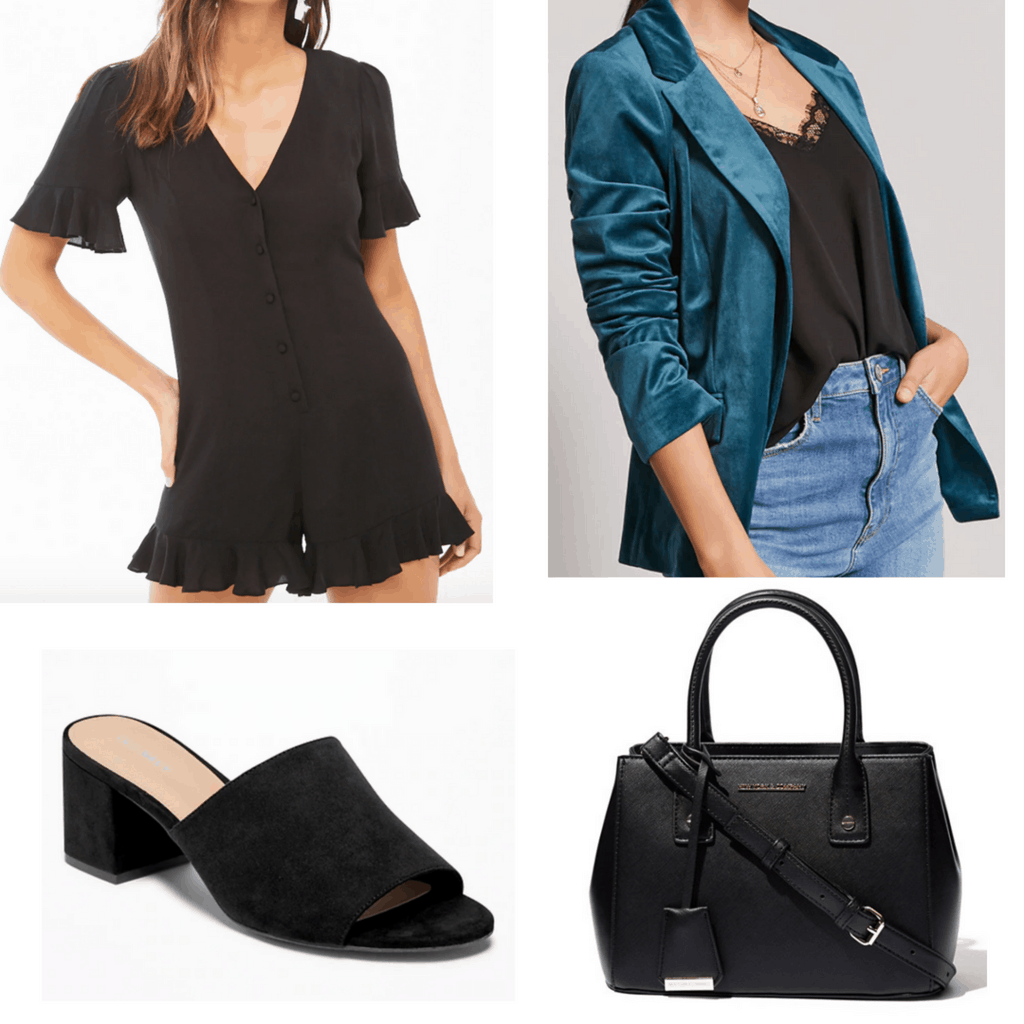 Products:
A more accessible way to add Marilyn's fun colors into your wardrobe is to choose one bold stand-out piece (like a jacket or jumpsuit) and keep everything else simple. Both on-screen and off, Marilyn mixed business-y, formal elements like blazers or button down shirts with playful and flirty elements, like low-cut tops or leggy bottoms. Choose your accent color and accessorize around it using the Marilyn method!
Let Me Be Your Star
Okay, I had to do something glamorous for this look! Marilyn loved performing, and that included putting on a show for her fans when she was out in public and taking gorgeous photos for publications. Shiny, shimmery gowns were a go-to for her.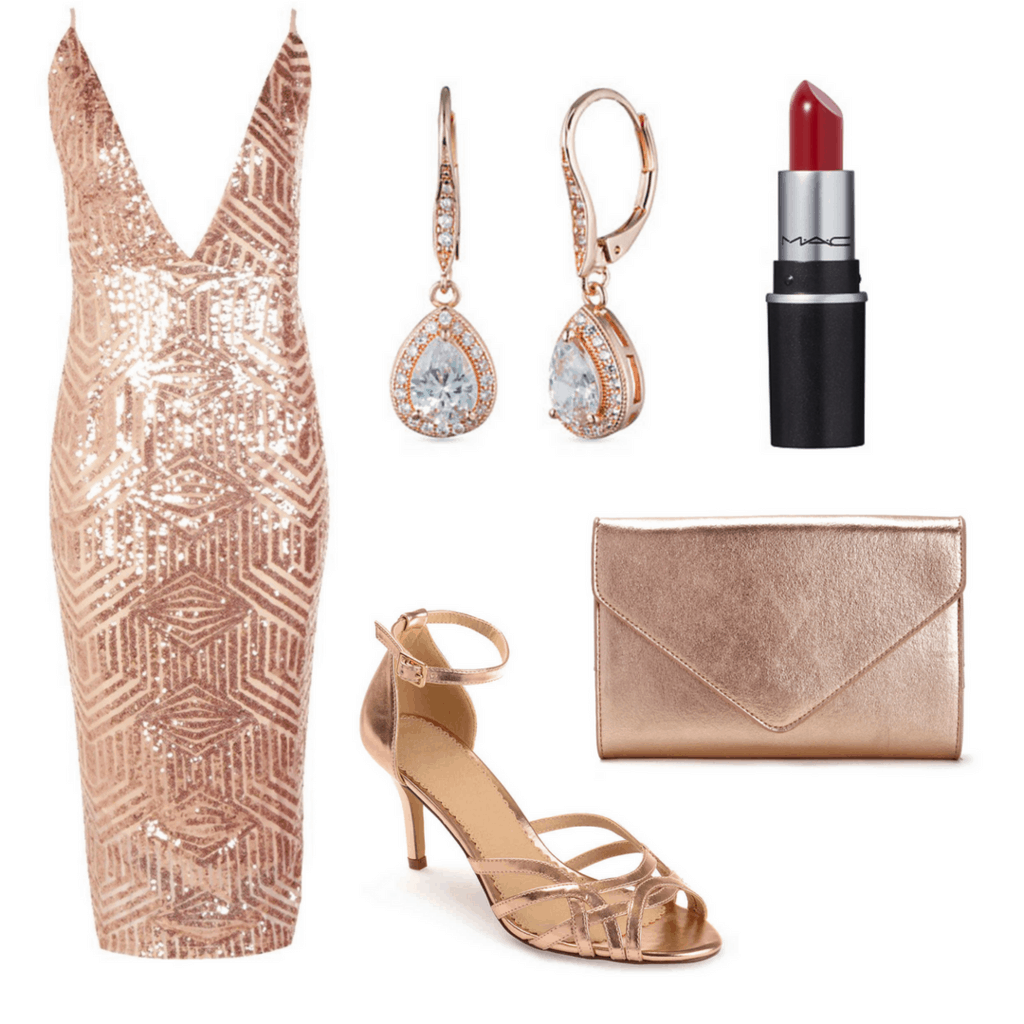 Products:
A low-cut, body-con gown is a must for a Marilyn feel on a night out, as Ms. Monroe was always making headlines for her ultra-feminine looks. She enjoyed the attention and had fun playing with her sensuality in outfits, so strappy heels and red lipstick, two sensual staples, are also classic Marilyn elements.
A More Demure Style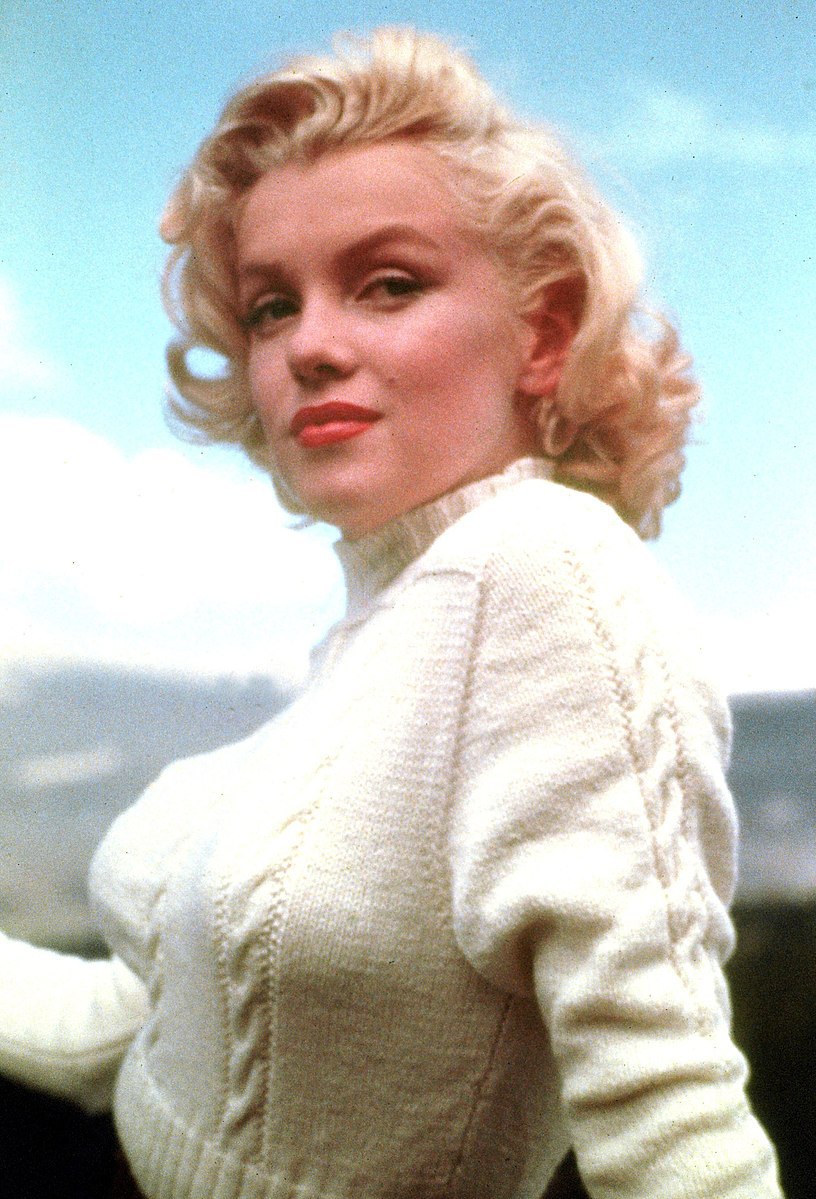 Marilyn loved her turtlenecks and often rocked them for beach photo shoots. In this shot, she's wearing a chunky white turtleneck sweater that we'd all totally wear today. She usually paired her turtlenecks with high waisted cigarette pants and the trendy flats of the time.
The Iconic Halter Dress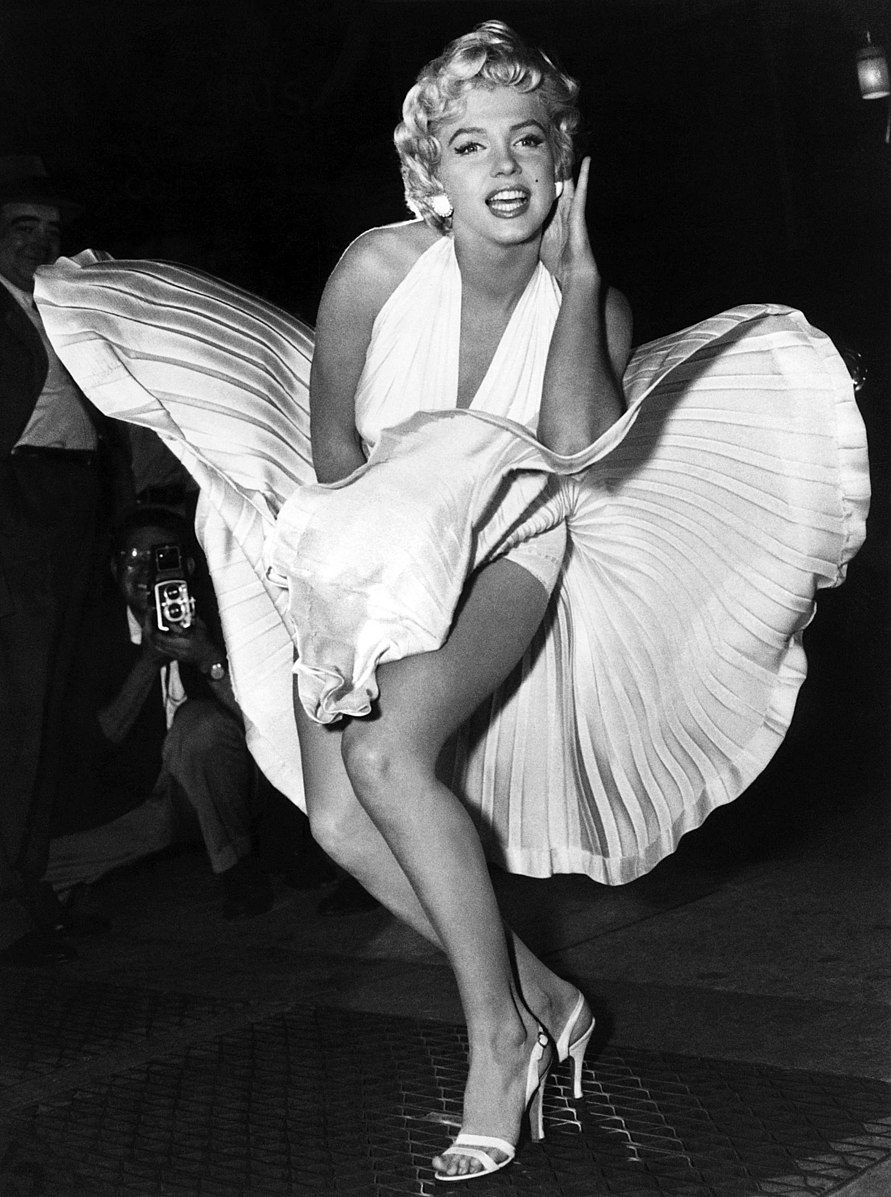 It's been said that the white halter dress from Seven Year Itch is synonymous with Monroe — it's definitely the outfit everyone thinks of when they think Marilyn. While halter styles come and go (they're actually in right now), white dresses are always in for formal events (just don't wear one to a wedding unless it's yours).
Off-Duty Style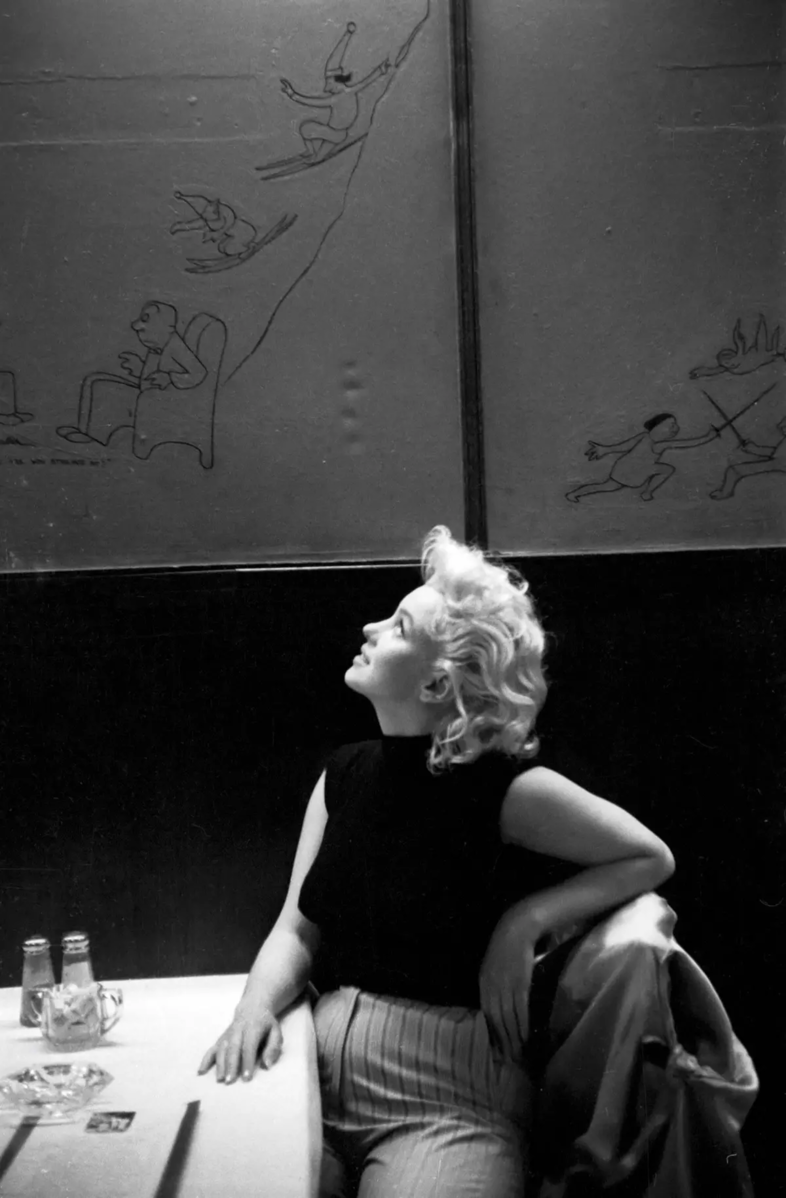 The elegant and sophisticated Monroe was photographed at a restaurant here, wearing a simple black sleeveless turtleneck and high-waisted, patterned pants. The timeless uniform is still in style today-perfect for any woman looking to make an impression during the spring and summer months
Summer Dresses & Heels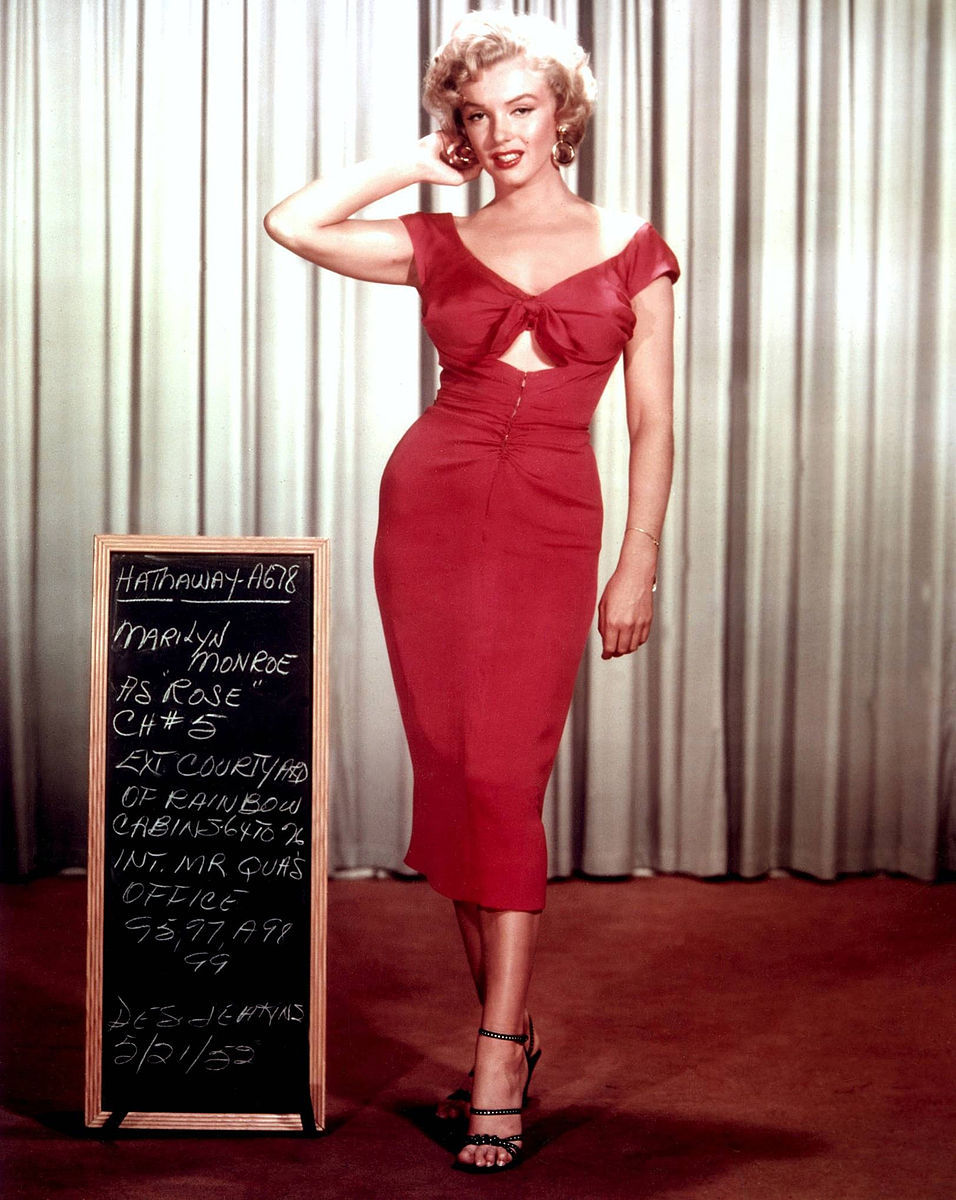 Marilyn was photographed here in 1952 as a promotion for the film "Niagra." I can't get over how much this looks like something we'd wear today! The cutout design is back in, as is the body-con shape. Even the shoes look like something most of us already have in our closets. This is a look you could completely copy head-to-toe for a summer night out.
Around-The-House Looks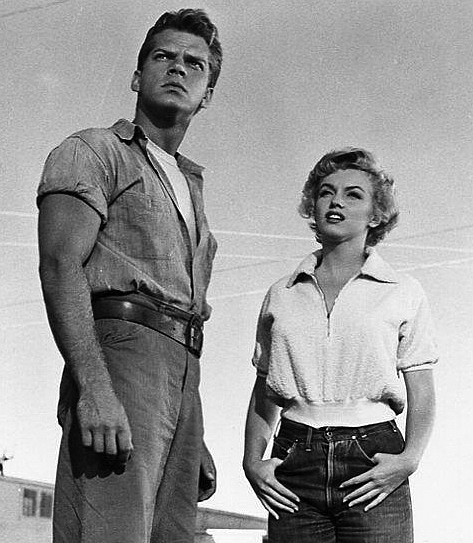 Marilyn, like us today, often rocked high waisted jeans and zip-up sweaters. It's amazing to think that she wore this outfit in 1952! Everything really does come right around. You could find both of these pieces in any store today.
Will you be channeling your inner Marilyn?
Marilyn was a fashionista, and even over 50 years after her passing, we still look to her for style guidance! Her beauty and fashion won't ever be forgotten, but we'll remember her perseverance, dedication, and talent forever, too.
Are you dyeing your hair platinum blonde? Will you be drawing on a beauty mark with some red lipstick? Let us know how you'll be dressing as Marilyn in the comments below!
And for more information on Marilyn Monroe, check out these great sources:
If you enjoy reading this posts, you might consider the related posts below: