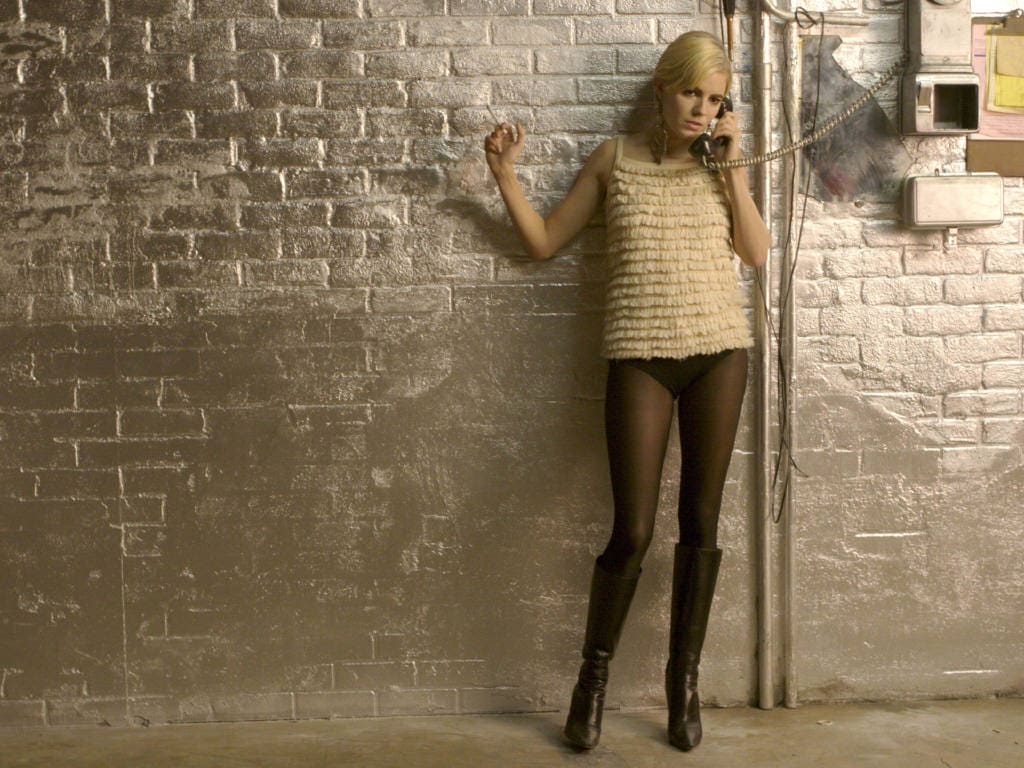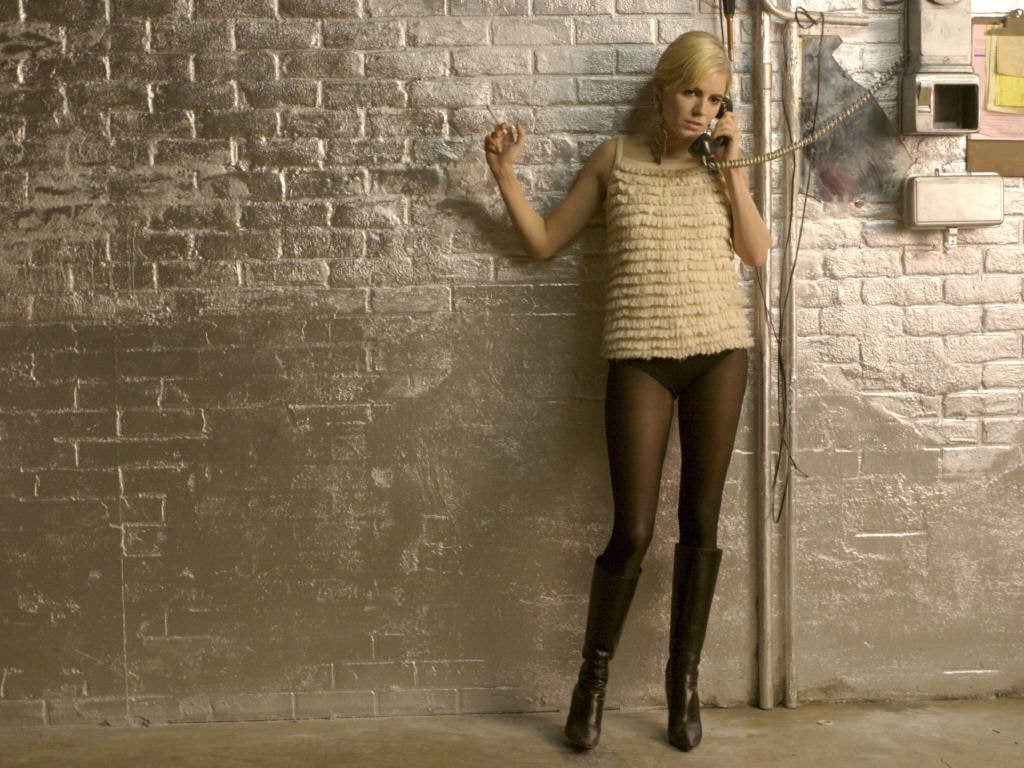 The next film on the list of 10 More Movies for Fashion Inspiration is the 2006 movie Factory Girl. This film is based on the life of Edie Sedgwick, a socialite and one of Andy Warhol's muses in the 1960s. In the film, Edie (played by Sienna Miller) enjoys her new lifestyle as a fixture at Warhol's factory, but soon finds that her life isn't as glamorous as she once thought.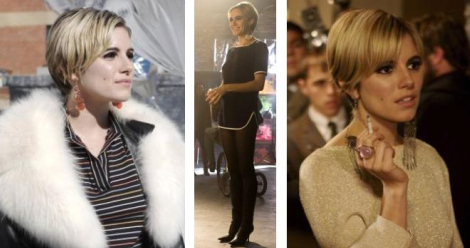 Edie Sedgwick was (and still is!) a style icon, and the fashion in Factory Girl represents her unique taste in clothing. A trailblazer in the '60s Mod scene, Edie was a fan of clean lines and geometric prints. In addition, she was almost always sporting black opaque tights. She was not afraid to be bold and make a statement with accessories. Her love of oversized earrings, big sunglasses, and tall boots defined 1960s mod style.
If you want to add some mod to your wardrobe, here's your guide to Factory Girl style. Check out these four outfits inspired by Factory Girl:
Factory Girl Style: Mod Squad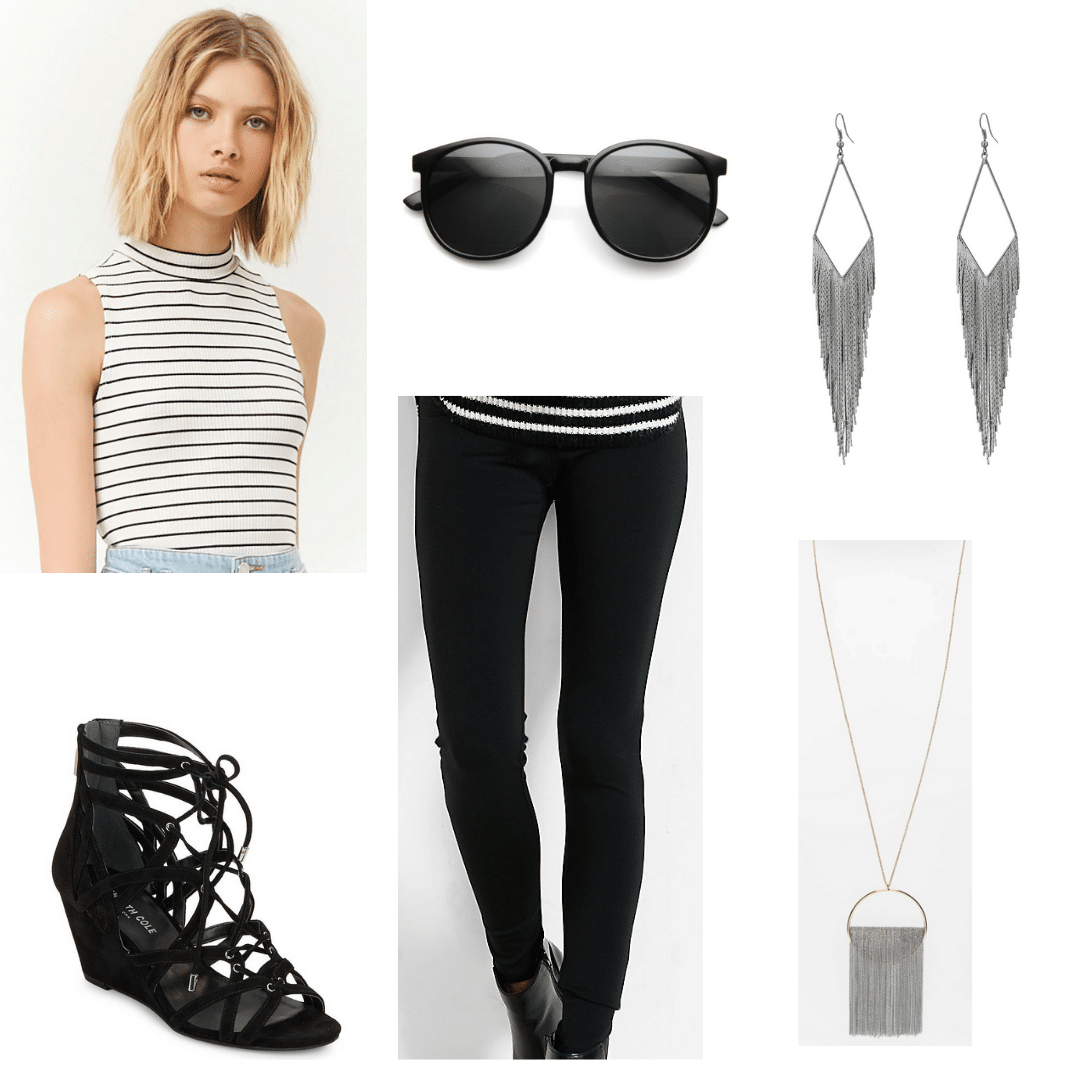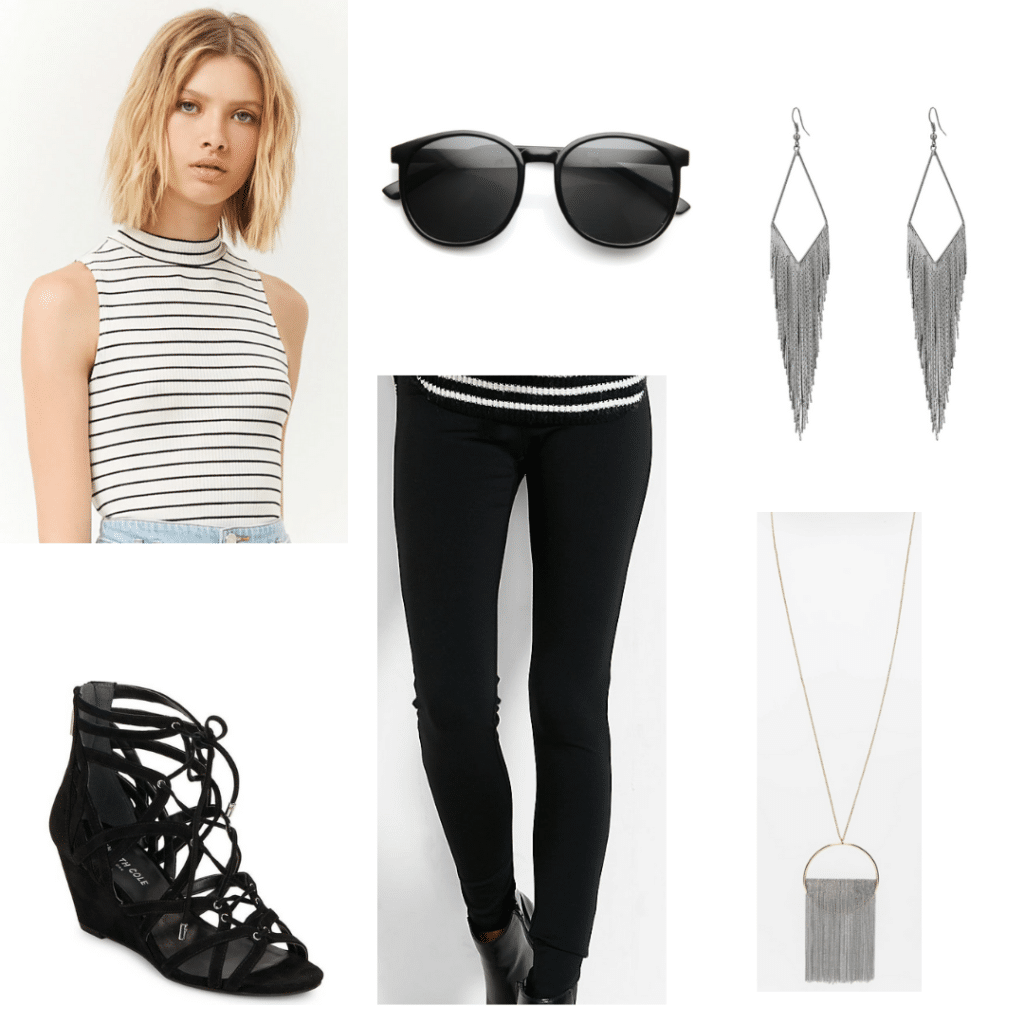 Products: Bodysuit – Forever 21, Pants – Express, Shoes – Saks Off Fifth, Necklace – Nordstrom Rack, Earrings – GUESS, Sunglasses – Zero UV
The Factory Girl wardrobe features lots of bold stripes and this bodysuit captures the film's look perfectly. Black ponte pants streamline the legs and make them look super long, while these caged wedges add a modern touch. A fringe necklace and matching shoulder-dusting earrings make a statement, while the sunglasses are both demure and timeless.
Factory Girl Style: Fancy Frills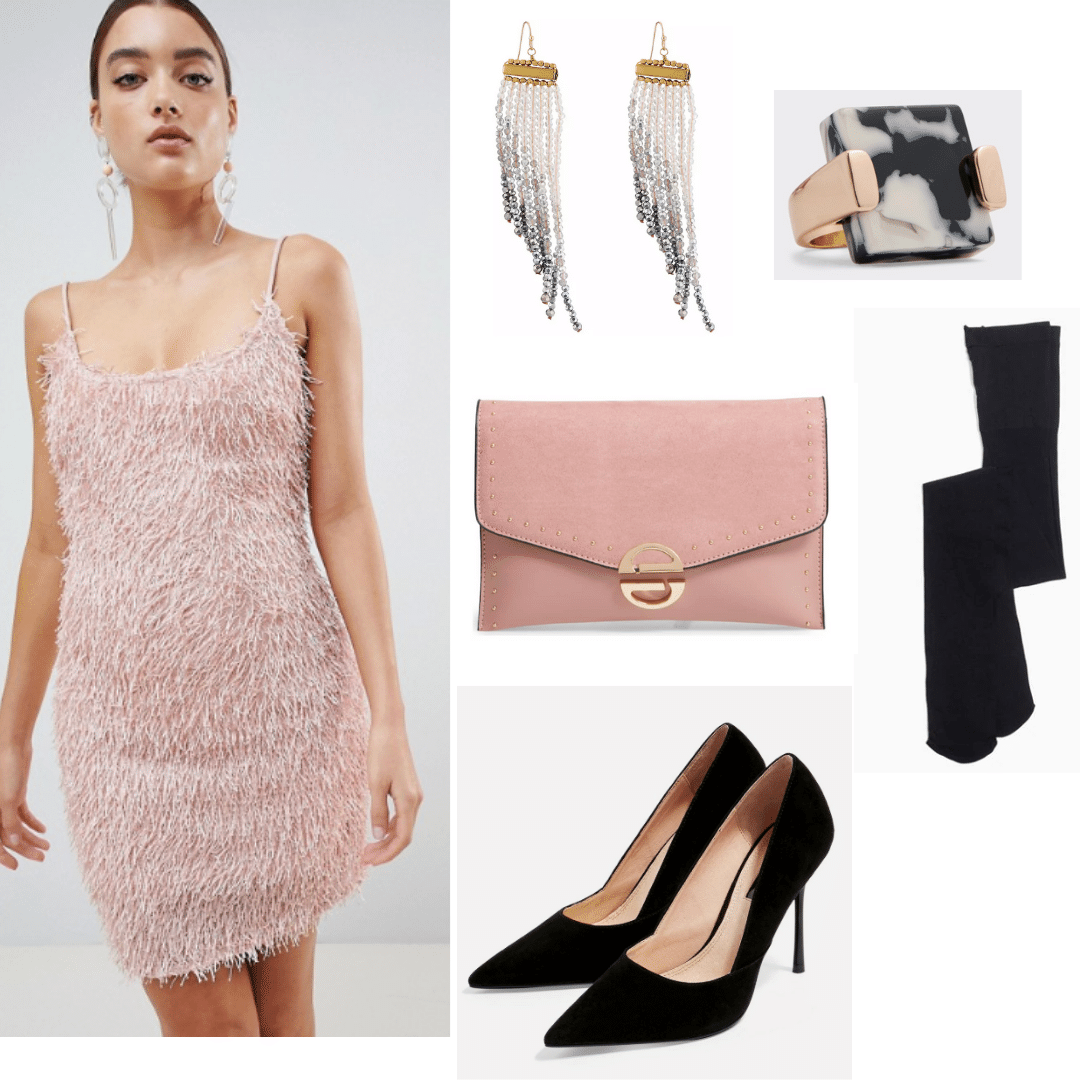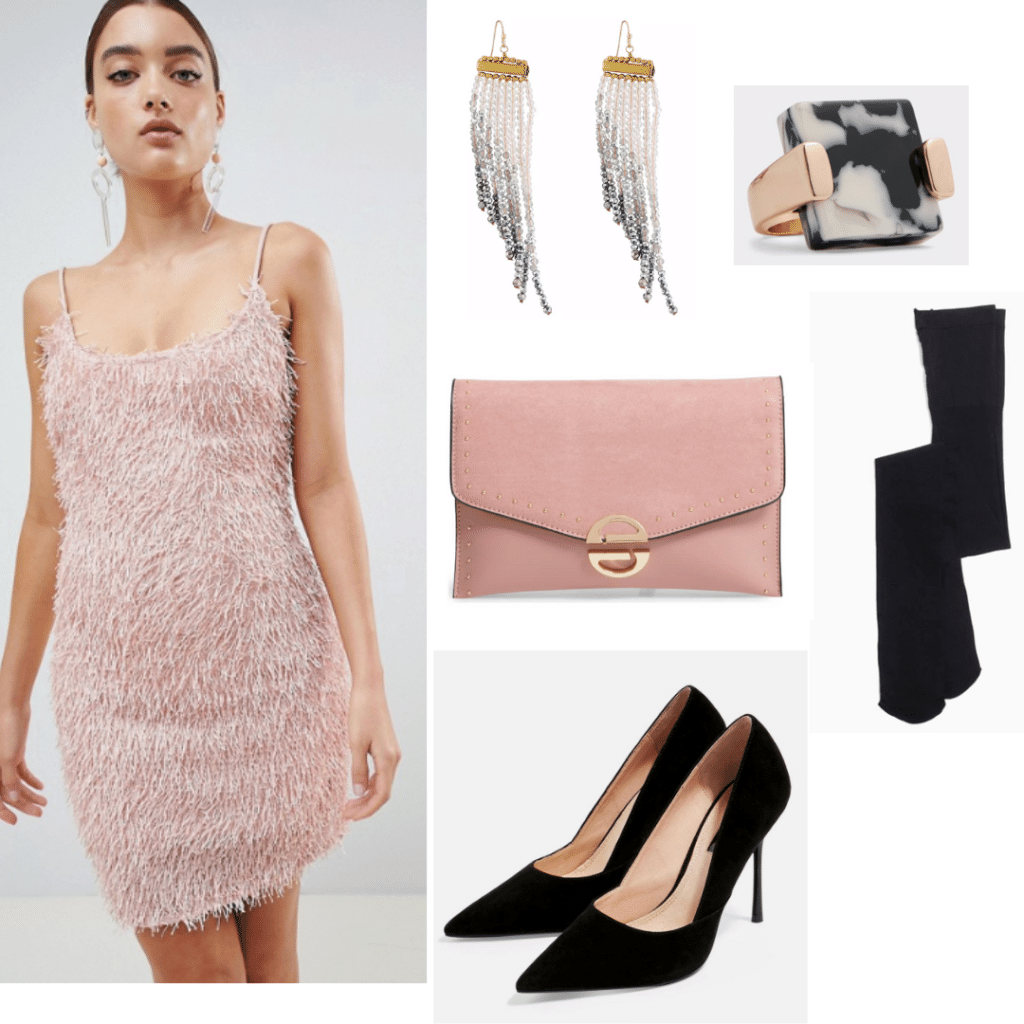 Products: Dress – ASOS, Shoes – Topshop, Tights – Madewell, Bag – Nordstrom, Earrings – Last Call, Ring – ALDO
This is a mod-inspired outfit for a more formal event. The fringe dress is a pretty blush color, which makes it stand out against the black opaque tights and classic black pumps. Accessorize with a bold ring, swingy earrings, and a sleek clutch to be ready for wherever your night may take you.
Factory Girl Style: Casual Cool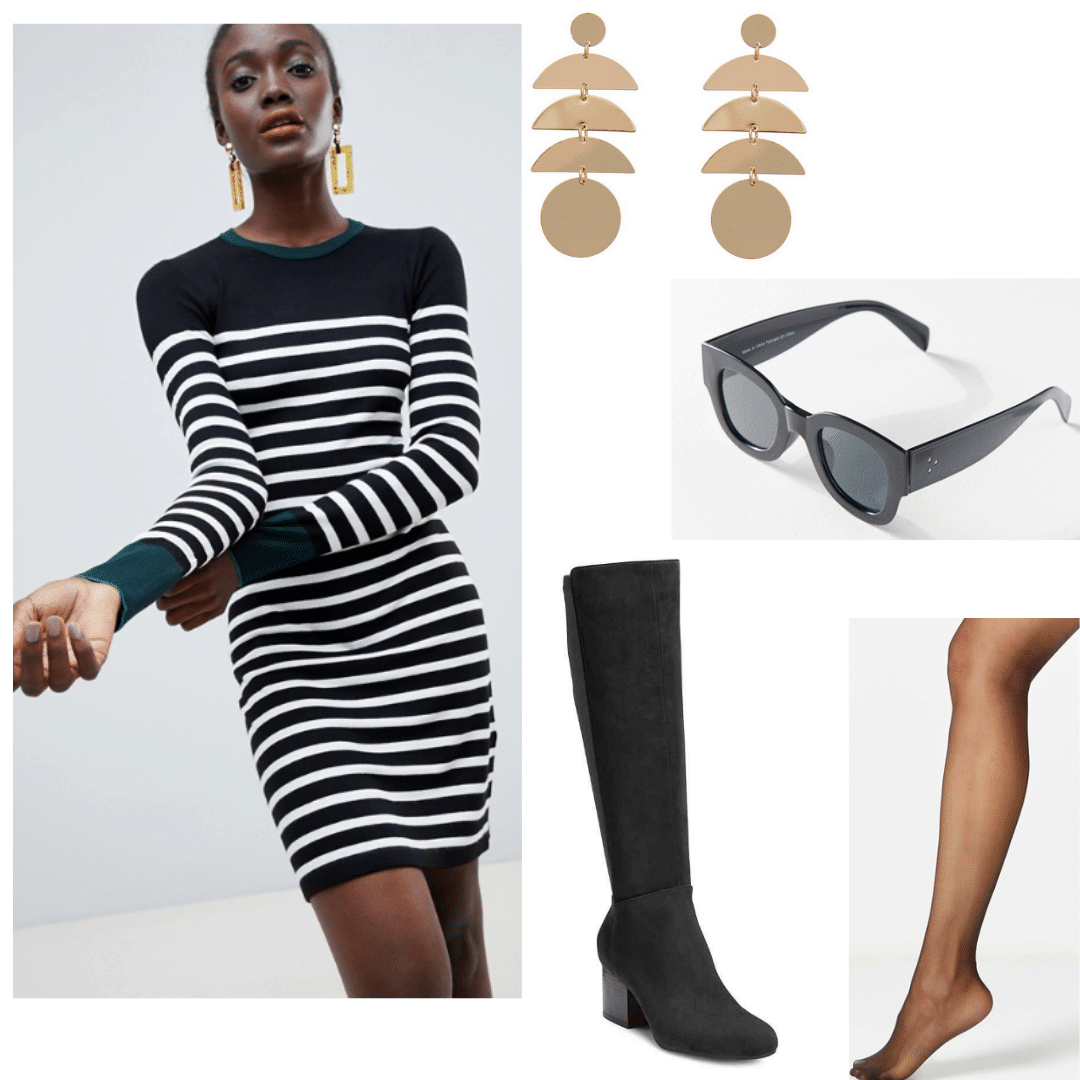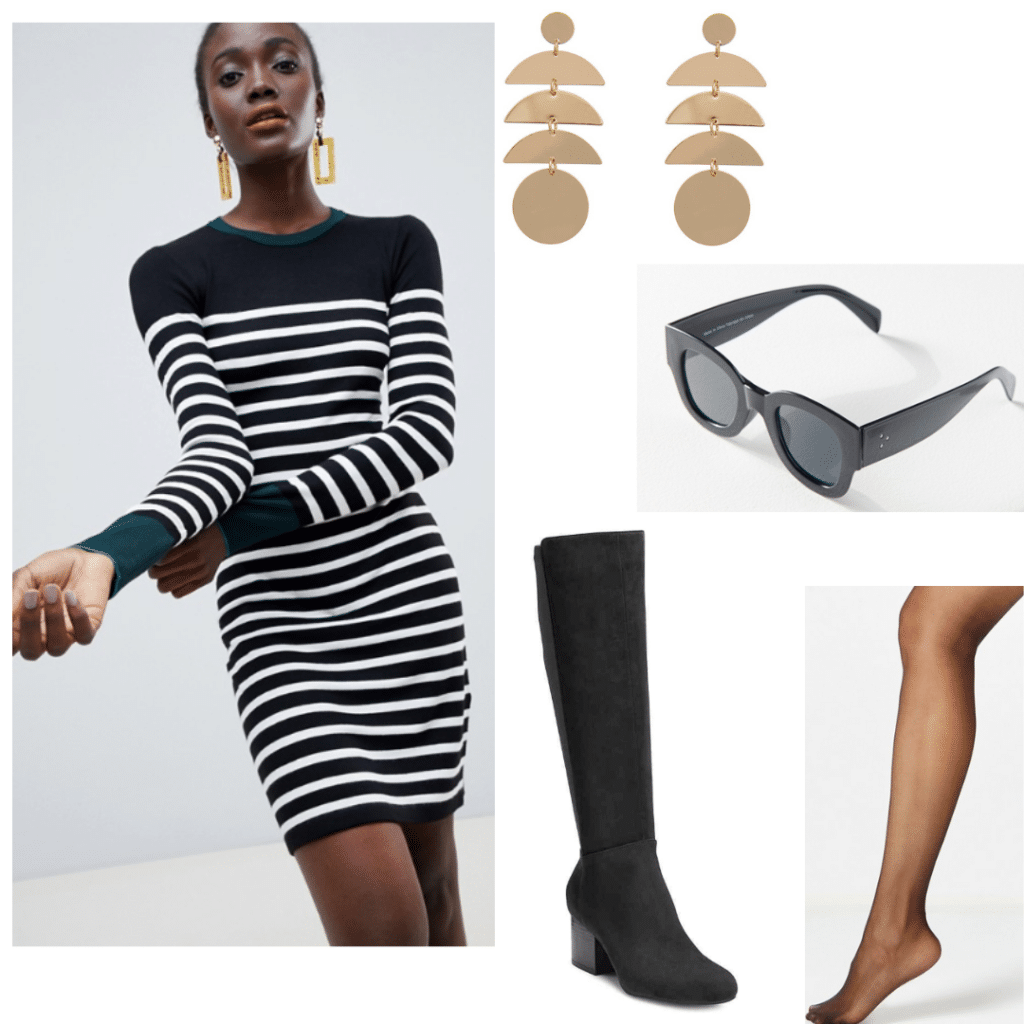 Products: Dress – ASOS, Tights – Urban Outfitters, Shoes – DSW, Sunglasses – Urban Outfitters, Earrings – Eloquii
This dress again picks up on Edie's love of stripes, but this time in a more eye-catching way. Sheer tights and tall boots make this outfit casual, cool, and totally mod. The geometric earrings and oversized sunglasses are definitely '60s chic.
Factory Girl Style: It Girl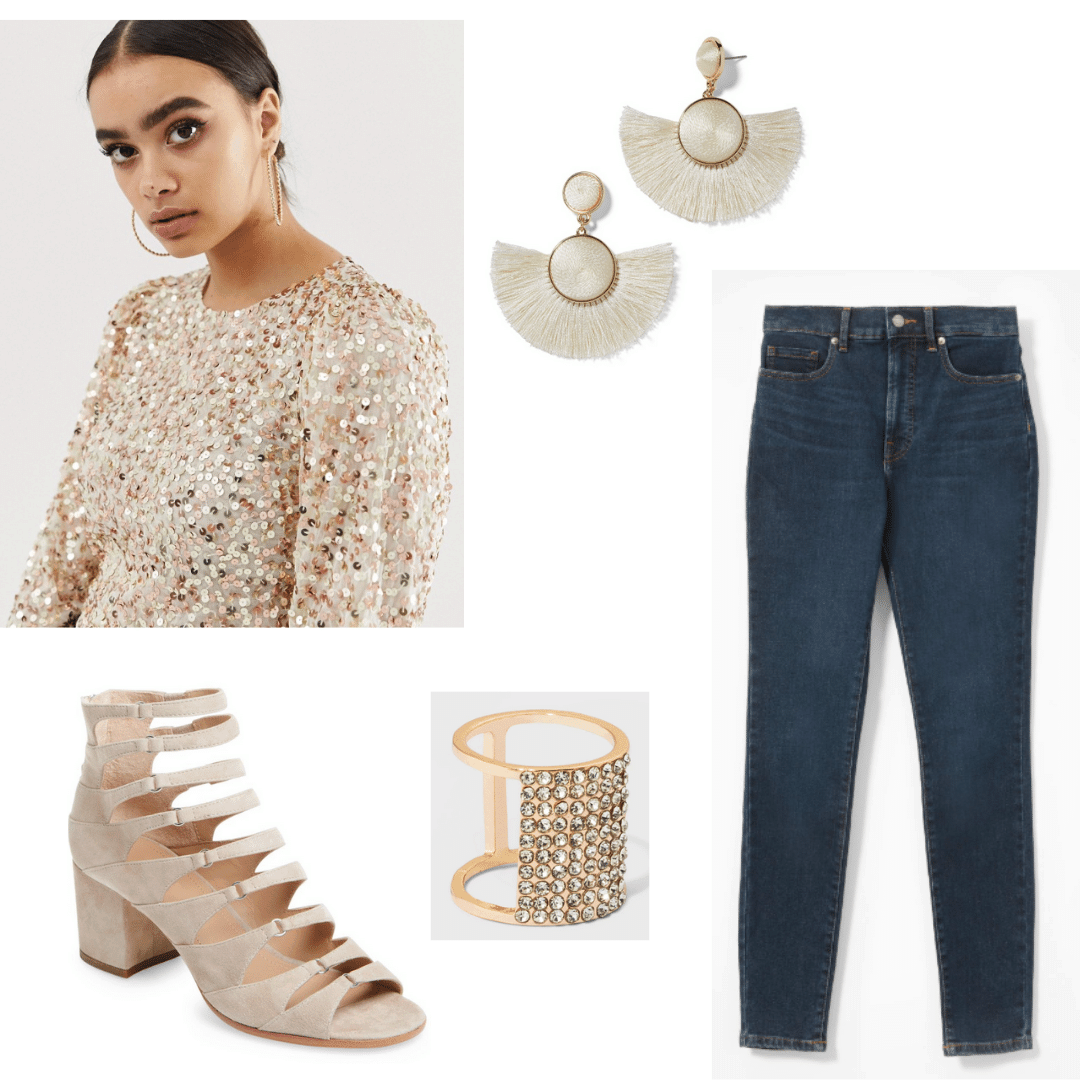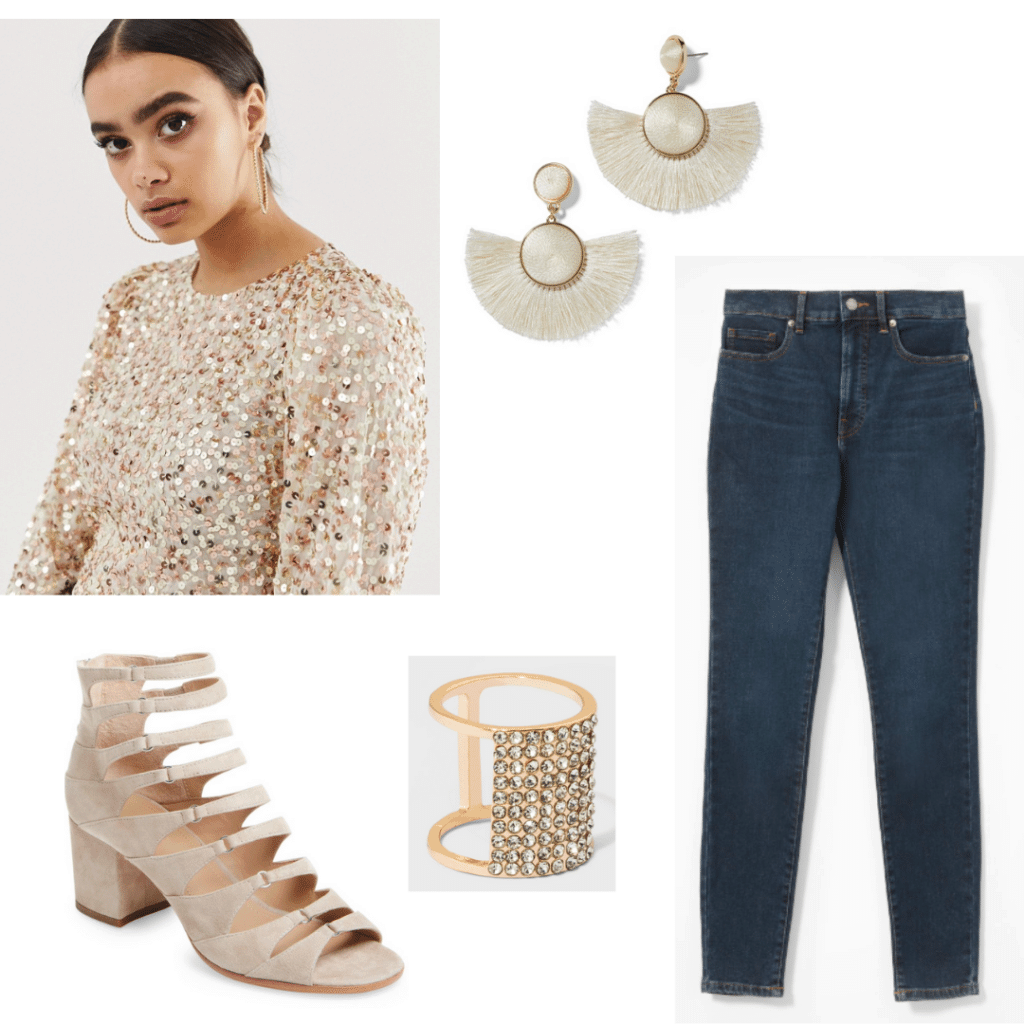 Products: Top – ASOS, Pants – Everlane, Shoes – Saks Off Fifth, Earrings – BaubleBar, Ring – Target
There's no better way to stand out from the crowd than with some sparkle, and this sequined top does the trick. Accessorize with fringe drop earrings and a crystal cocktail ring that look like they came straight out of Edie's jewelry box. Simple jeans tone down the look, while these structured sandals are perfect for a fun night out.
Feeling inspired?
What do you think of Edie's mod style? Do you think these outfits are a modern take on that style? Have you ever seen Factory Girl? Do you think the outfits capture the look and feel of the film? Leave a comment and let us know!
Editor's note: This post was originally published in 2010; it was completely updated and revamped in 2019 with new photos, outfit sets, and information.