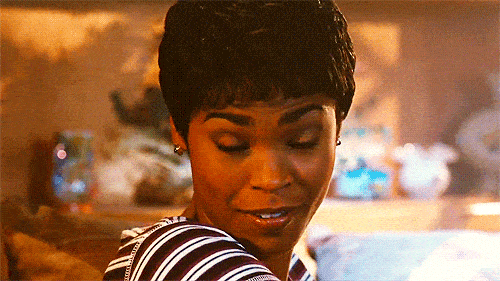 Nia Long is beautiful. Yes, we all know this. But has anyone ever peeped her style game?
I mean come on, guys, no matter what movie she's in, her character's style has never been basic. From Friday to The Best Man, and even when she guest-starred on The Fresh Prince of Bel-Air, Nia Long has always been on-point.
Since everyone loves a good '90s throwback, I'm going to show you how to recreate a look Nia wore on Fresh Prince, when she played Will Smith's girlfriend, Lisa.
The Inspiration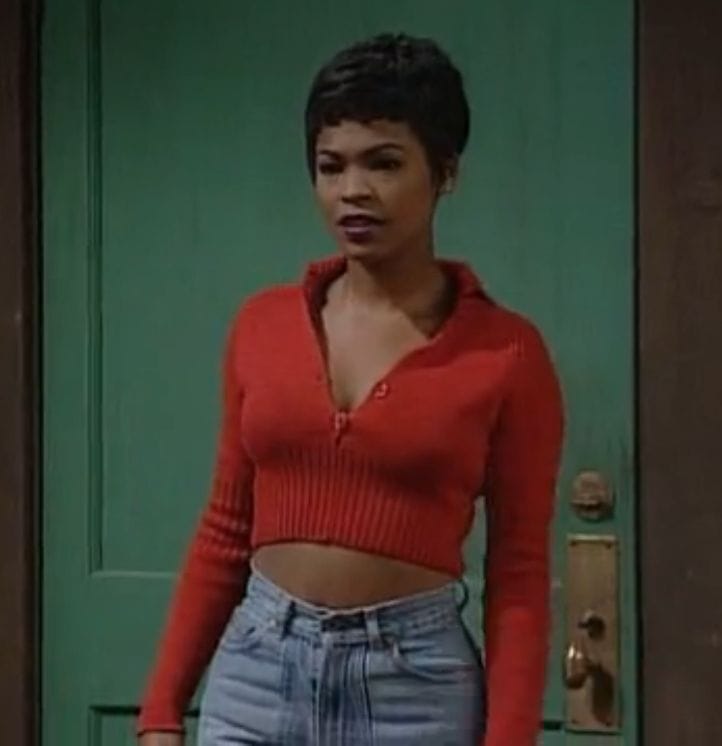 Sure, it seems like a simple outfit, but although the pieces are basic, the way they were styled isn't.
Back in the '90s, beauty and fashion were all about self expression and simplicity. No one looked the same. It was all about you and not trying to be, or look like, the person next to you. This look perfectly depicts that mentality.
Get the Look
As a self-proclaimed '90s stylist, I have came up with a set to show you how you can get Nia Long's look for under $100. That's right, less than $100!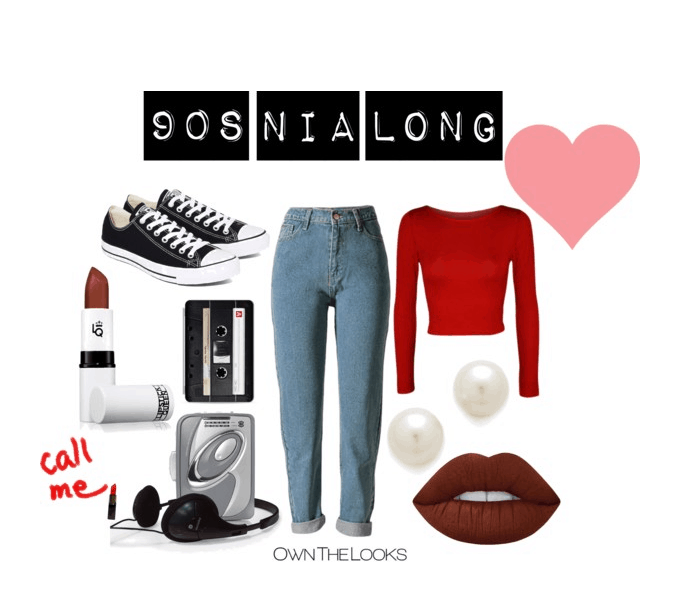 Products: Red Long-Sleeve Crop Top-Wearall | High-Waist Jeans- Amazon | Pearl Earrings-Modalist | Converse- NastyGal | Red Lipstick- Barney's
This is the classic '90s getup. It's appropriate for school, hanging out, going to the movies… any occasion, really. What I love about Nia's look is the simplicity of the outfit and the makeup. It's so innocent, yet sexy.
The color red is one of the most flattering hues a woman can wear. It symbolizes confidence. Wearing red will make people look at you and stare. And why wouldn't you want people to stare when you're looking this cute?
To dress up this look for a night out, all you have to do is switch out the sneakers for a pair of black stilettos, then throw on a black leather jacket.
Finally, if you haven't tried them yet, pick up a pair of high-waist jeans. They are the secret to making your booty look amazing.
Your turn!
Now that you know how to rock one of Nia Long's '90s looks, we want to know: which one of her movie looks is your favorite? How would you dress up this outfit? Leave your comments below.