Fashion inspiration can come in a variety of forms: from looks on the runway, to a stylish girl in your class, to movies, or just a piece of art. Of course we can't forget one of the most reliable sources of fashion inspiration: celebrities.
Celebrities are always some of the first people to bring runway trends to real-life, which is why they're so inspiring. They often have paid stylists who put them in amazing outfits and get them all the best designer pieces first. With that kind of access to amazing clothes, it's really no wonder that celebs these days are so well-dressed. Celebrity inspiration is always a great tool to have because if you are unsure or unaware of a trend a celebrity will always be there to showcase it for you!
Here are eight celebrities that provide great fashion inspiration to girls across the country. In this article, I will review key elements to each girl's style. Next week, I will feature a variety of products inspired by each celebrity's fashion "niche", to help you achieve their style for yourself!
I hope you can find at least one celebrity that inspires you on this list! For more on celebrity fashion inspiration, check out Zephyr's article on finding your fashion muse!
1. Rachel Bilson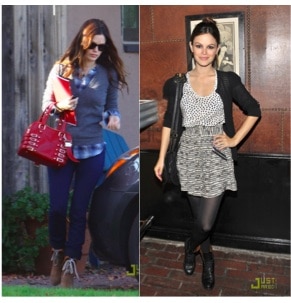 Rachel is one of my favorite fashion muses because she pulls off SO many trendy looks with ease, yet never looks like a fashion victim. She's also relatively short, so she's a perfect fashion muse for petite ladies like me. If you have a trendy sense of style, love to switch up your looks, and want to look put-together yet effortless, Rachel will be a great muse for you!
Here are two CF articles on dressing like Rachel: How to Dress Like Rachel Bilson… for Less!, and Inspired By: Rachel Bilson. We also have a post on Rachel's beauty routine.
2. Emma Watson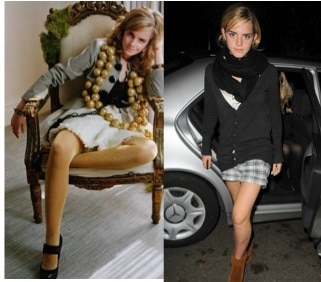 Emma Watson is a great fashion muse because she's not only a celebrity, but also a college student! Emma's style is great if you like classic, sophisticated looks with a feminine undertone. She's always rocking skirts, heels, scarves, and cozy cardigans.
We've got two articles on how to dress like Emma: See part 1 and part 2. (If you love her most famous movie alter-ego, we also have a Hermione Granger fashion guide!)
3. Taylor Momsen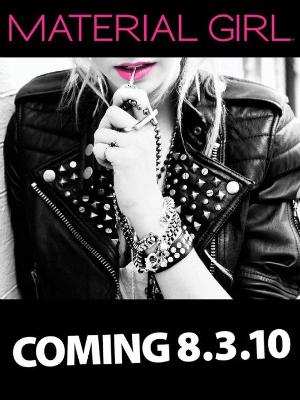 Taylor's edgy rocker look originated from her role on Gossip Girl, but she has really adopted a punk rock sense of style off-screen. For more on her style, check out the CF article on how to dress like Taylor Momsen's character Jenny Humphrey.
4. Mary-Kate Olsen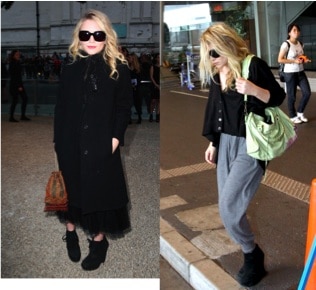 Mary-Kate is known for her boho chic style – in fact, she practically started the boho trend single handedly. She adores baggy fabrics and drapery and sometimes rocks androgynous looks. MK Olsen is definitely eclectic, which is part of what makes her style so inspiring! You never know what she'll be wearing next.
For more on MK's amazing style, see our guide to dressing like Mary-Kate Olsen.
5. Rihanna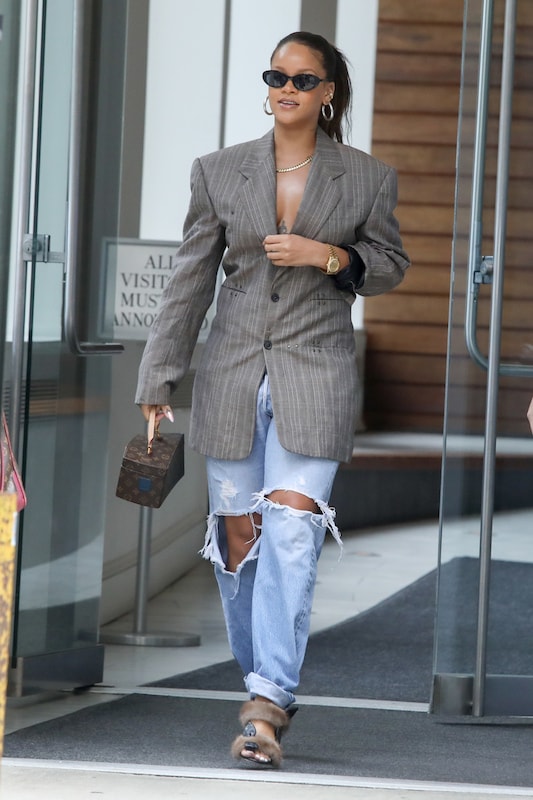 Rihanna's style is the epitome of rocker-chic, high fashion glam. While her hairstyles are changing and evolving, her glamorous, risk-taking sense of style is always a constant. She'll rock anything – from sky high platform heels to leather pants, boyish blazers, and even exposed bras without thinking twice! While her style is not for everyone, her risk-taking, in-your-face fashion attitude is part of what makes her such a great muse.
To get Rihanna's look, see our guide to Rihanna's style and the more recent guide to a week in Rihanna's wardrobe.
6. Kim Kardashian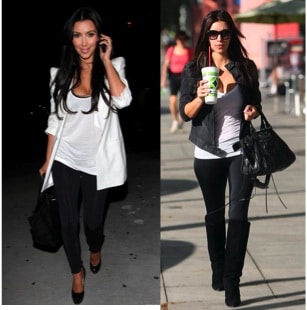 Kim Kardashian's style is reminiscent of her business philosophy: give lots of attention to detail, and everything must be orderly! She's also all about sex appeal. This mix of orderly and sexy is the basis of her style – each outfit is very particular from head-to-toe and always accentuates her curvy shape!
For more on dressing like Kim (pre-Kanye), see our Kim Kardashian style guide.
7. Zooey Deschanel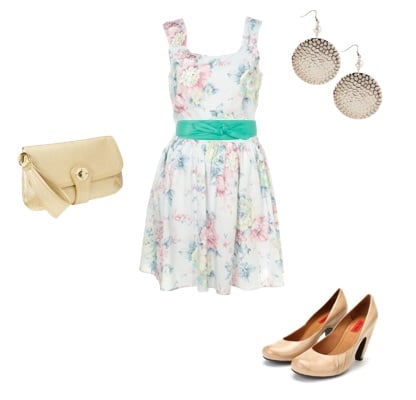 Zooey's style is very vintage-inspired with a mix of prints, patterns, textiles, and silhouettes. She is ALWAYS wearing dresses and skirts – it's very rare that you'll catch her wearing jeans or pants. While her style sticks to a certain formula, it's also playful at the same time, which is definitely something worth emulating! You can tell that she doesn't take fashion TOO seriously.
To get Zooey's look, see our post on Zooey Deschanel's style. We also did a post on Jess' style from New Girl (which, let's face it, is essentially Zooey's everyday style).
8. Sienna Miller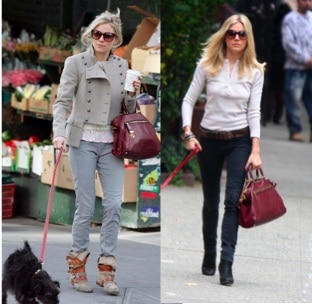 Sienna has been a popular fashion muse for years now, and is known for popularizing her own brand of London street style in the US. She has also truly brought mod back to contemporary fashion. Sienna is one of the most frequent faces to grace the cover of NYLON magazine, which inspires girls across the country.
To get Sienna's look, see our post, Inspired by… Sienna Miller.
Feeling Inspired?
Are you excited for this series?! If so, which celebrities' looks are you looking forward to seeing broken down? Are there any other celebrities on your inspiration list who are not on mine? Share your thoughts!