This article will teach you the 5 key elements of Italian fashion and show you how to dress like an Italian.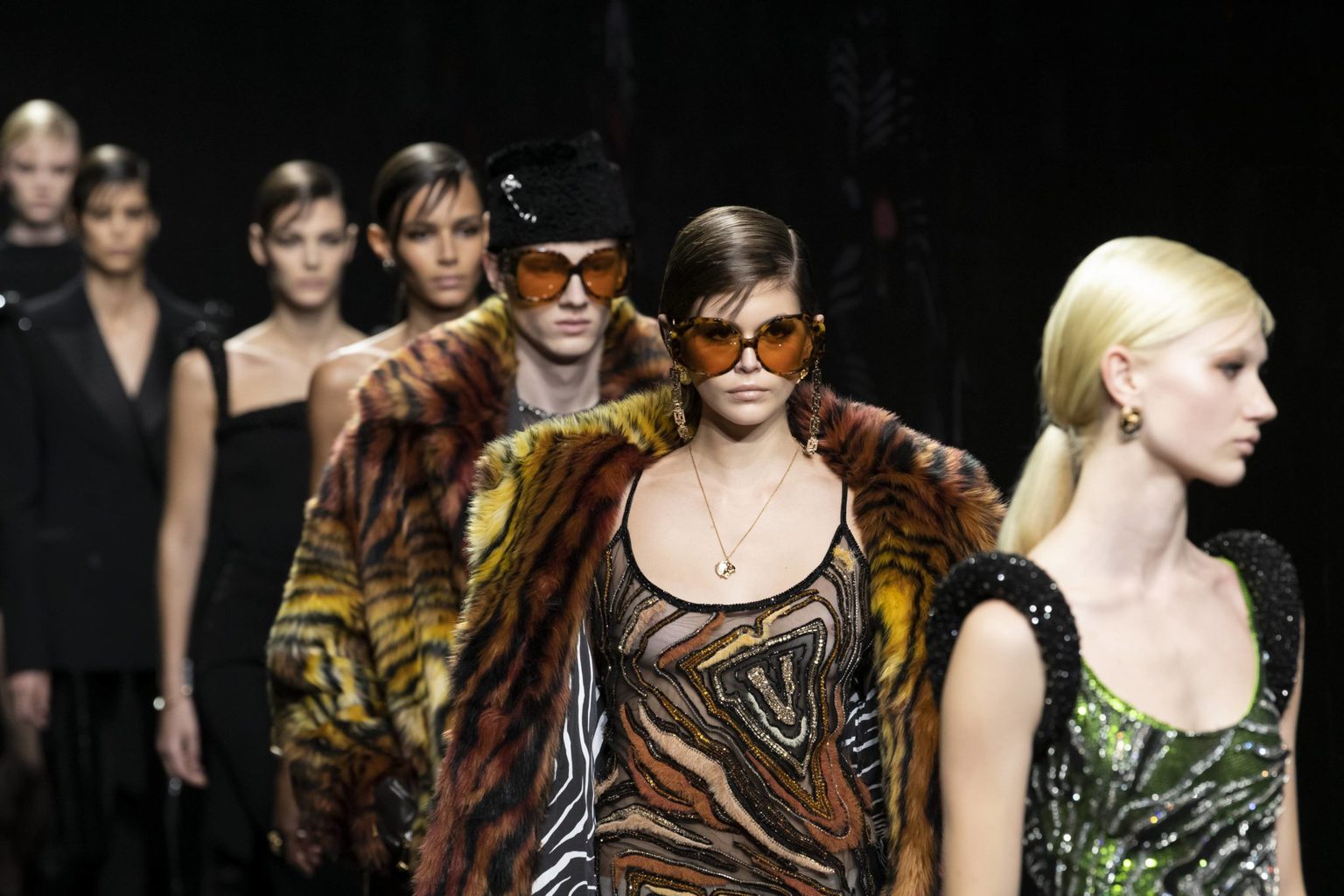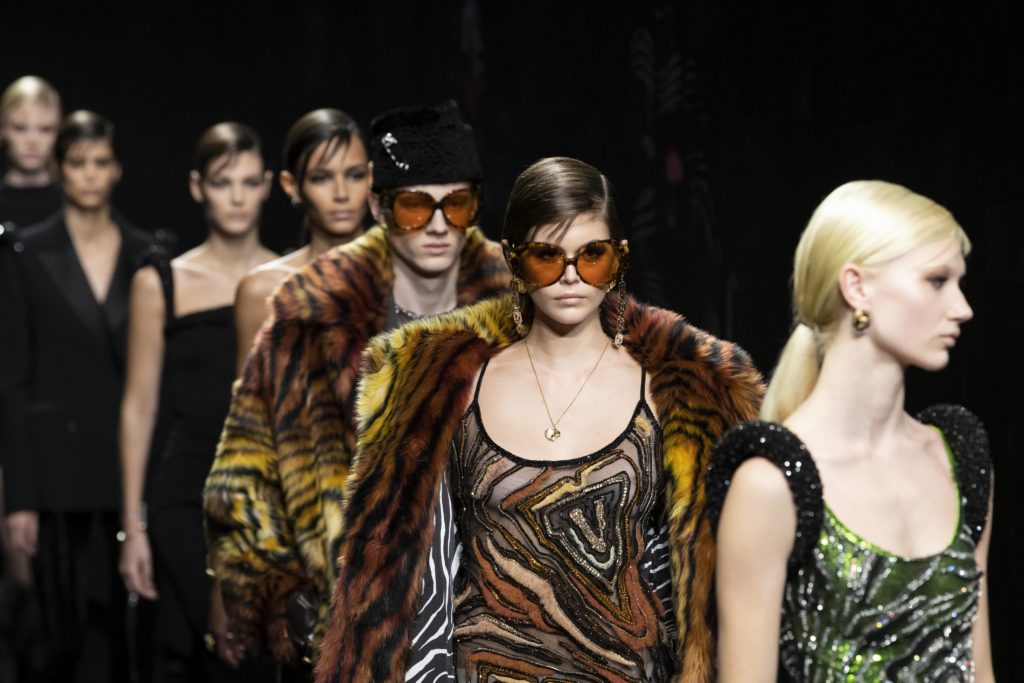 Before we get started, we need to get one thing straight: Milan is the fashion capital of the world. Paris, New York, London are all wannabes. This is just the unbiased truth from an Italian woman.
But honestly, I've always been proud of the place Italy holds in the fashion scene and through my biyearly trips to visit my family, I have felt the influence of the country on my style.
Italian style has become synonymous with the style of its most notorious brands, the likes of Dolce & Gabbana, Versace, Fendi, and Gucci. Immediately the words bold, colorful and sexy come to mind. (And for one of those brands, racist, insensitive and misogynistic as well, so do keep that in mind if you are looking to make an investment.)
Italian fashion is about living your most glamorous life, while still walking the fine line of elegance. Italians invented the concept of being extra, so to have Italian style you have to be inexcusably extra.
It was this very spirit of loud expression that made me fall in love with fashion. No city so perfectly juggles pushing the boundaries of fashion while always being elegant quite like Milan. They are the trendsetters of Italy and have spread a cultural awareness of style across the country.
There's another thing to keep in mind when dressing like Italians: There is no such thing as casual.
The moment you step out of the door, you are no longer casual. You will be pressed to find many people in Milan wearing jeans for that matter. A run to the local bakery for bread, a daily errand for most Italians, requires throwing on something fit for the streets of Italy. This is perfect for our times, when clothes bring us joy and allow us to dress up even with no occasion.
In these hard times, we can look at Italian fashion for inspiration on how to find joy in the way we dress.
Lastly, when putting together your next Italian inspired outfit, remember it's all about making a statement. And the statement is always the same and very simple: I have arrived.
In this way, Italian fashion allows for people to really express who they are, because it embraces the loud and the bold. It's not afraid of being overdressed because it has the confidence to see that maybe everyone else is just underdressed.
Here are the most important fashion rules for anyone looking to Italy for fashion inspiration. As we say in Italian, iniziamo:
Loud Prints
You don't have to scream to be loud. Why waste your time on words when you can say more with how you dress?
Women are constantly being told they speak too much — well, we have things to say and clearly the men need to hear it. So, say even more in how you dress and don't be afraid.
Wearing loud prints is a staple of Italian fashion, and recently Versace's loud prints (seen in the top photo of Kaia Gerber above) have taken over the world. It's about having fun with clothes; it's about experimenting with different ideas that communicate who you are and what you like.
Need a place to start? Go for bold florals, such as those of Dolce & Gabbana, as well as art inspired prints, such as those of Versace. Nature and art have long been an inspiration for designers in Italy, which only makes sense due to the sheer overwhelming presence of both in the country.
Dramatic Silhouettes
Being dramatic is at the core of being Italian, it's how we communicate (yes, with our hands). And, I mean, we have popularized the most well-known type of operas, which is arguably the most dramatic performative vehicle around. There's nothing more Italian than telling a story and romanticizing that story to the highest amount of drama possible.
Choose large coats and big sleeves when taking inspiration from Italians. I grew up in awe of the huge winter coats worn by my family members, and while I wouldn't be caught dead wearing a dead animal, I'm all for this trend as long as we make it faux.
Sexy
Italian fashion is all about wearing what makes you feel sexy, which in turn will give you sexy confidence. It doesn't have to be form fitting, but it can be. It can be sheer, but it's never vulgar. It can be cleavage and high cuts, but it is also often discrete.
Italian fashion has found the perfect balance between sexy and elegant, which is why it's loved by women around the world.
To get this look, wear simple cut out dresses, where the main design is the cut. Style a sheer top with delicate sexy Italian lingerie. Choose something form fitting that has you loving your body.
Always Shading
Whether it's summer or winter, whether they're outside or inside, Italians are always wearing sunglasses. They're an Italian fashion staple.
People always say our eyes speak what we're feeling, but Italians will always say what they're thinking and they'll use their hands to really get the message across either way. So they're fine hiding their eyes behind a fantastic pair of sunglasses.
When buying your next pair, choose large sunglasses that give a dramatic effect. The darker the better — black is always a great go to. The simpler designs usually have a stronger Italian cool girl effect than intricate pieces.
Power Shoes
Even before an Italian walks into the room, they have an announcement, a trumpet introduction if you will, the clacking of their heels. There is something powerful about wearing heels. And while Parisians will always opt for flats, Milan is about being loud, so Italians will stomp their heels on their rock roads.
When choosing heels, Italians love calf length boots. But during the summer months, simple, elegant stiletto like pumps are a must. Look for lean designs, that aren't particularly intricate, but timeless.
They say when in Rome, do as the Romans do; but we can't go to Rome, so live like Romans anyway. (Just kidding, people from Milan would argue to not follow fashion from Rome.)
But do dress for yourself, dress in what makes you feel the most like you, what makes you feel powerful and sexy. Now as we say in Italian: Arrivederci bella!
What is your favorite Italian fashion tip?
Where would you most want to go in Italy? What's your favorite Italian brand?