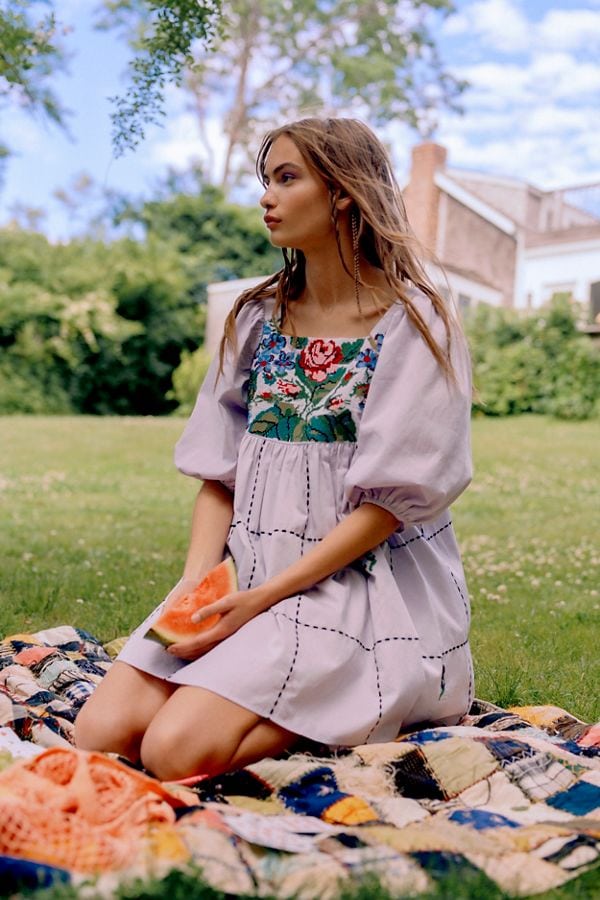 The puff sleeve trend has been "in" for a little while now. And, lately, I've noticed puff sleeves becoming much more popular, appearing on all sorts of pieces, from t-shirts to dresses to rompers. They also come in a variety of different sizes, from barely poofy to full-on, steal-the-show big! This means that, whatever your style and preference, there's a puff sleeve piece out there for you!
However, because of their somewhat theatrical appearance, puff sleeves are easy to dismiss as "unflattering" or "over-the-top."
But, don't write off puff sleeves before you try them! I, too, thought that puff sleeves might not work for me. I was afraid that they would make my shoulders look too big, and therefore out of proportion with the rest of my body. I was wrong, though!
Now, I'm a puff sleeve convert. Here are a couple of handy tips that you can use to figure out how to best make the trend work for you!
Tips for Wearing Puff Sleeves
Think about what size sleeve you want. As mentioned before, puff sleeves can range from small to voluminous. So, it's a good idea to think about how much volume you want before settling on a puff sleeve piece.
Consider where the volume is concentrated. Sleeves with most of the volume/poofiness concentrated near the shoulder (like the ones on this top) will make your shoulders appear wider than they naturally are. Conversely, sleeves with the volume distributed more evenly (like the ones on this top) offer a more balanced silhouette.
Think about what else you're wearing. If you're wearing a puff sleeve top, it's important to consider what kinds of bottoms you're pairing with it. If you want the sleeves on your top to stand out more, pair it with a slimmer-fitting bottom (e.g. skinny jeans or a pencil skirt). However, if you're after a more evenly proportioned look, go for bottoms with more volume to them as well (e.g. flared jeans or an A-line skirt). Finally, keep in mind that you may have to experiment a little bit to find a combination that works for you.
Okay, now that you know what to look for when shopping for and styling puff sleeve pieces, it's time to dive in to the actual outfits!
Puff Sleeve Outfits: #1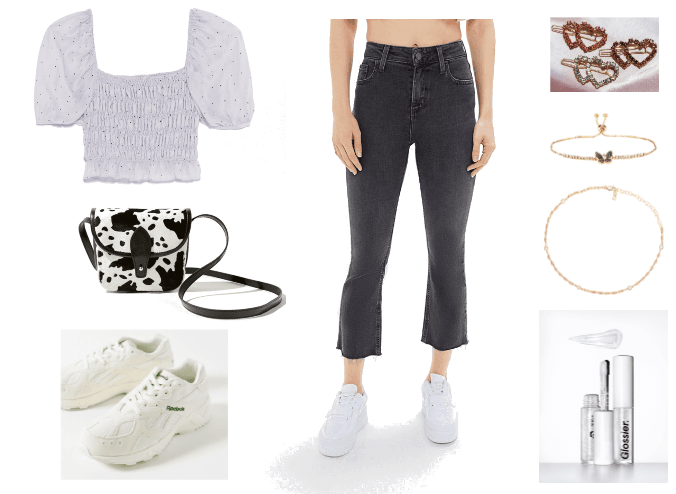 Products: Top – Zara, Bag – Urban Outfitters, Sneakers – Urban Outfitters, Jeans – Urban Outfitters, Hair Clip Set – Frasier Sterling, Bracelet – Revolve, Choker – Revolve, Lip Gloss – Glossier
This cool, '90s-inspired puff sleeves outfit is a great intro to the world of puff sleeves. Although the top is dressy, the rest of the look is casual, making it appropriate for everyday wear.
To get the look, style a fun and feminine puff sleeve top with a pair of black cropped flares.
Next, add some sparkle with a classy gold choker necklace, a sweet butterfly bracelet, and several cute heart hair clips.
A quirky cow print crossbody bag is a trendy way to carry your essentials. However, to keep the look grounded, it's a good idea to balance it out with some simpler footwear, like these classic Reebok sneakers.
To complete your look, swipe on some holographic lip gloss, like this super-pretty one just released by Glossier. And just like that, you're all set!
Puff Sleeve Outfits: #2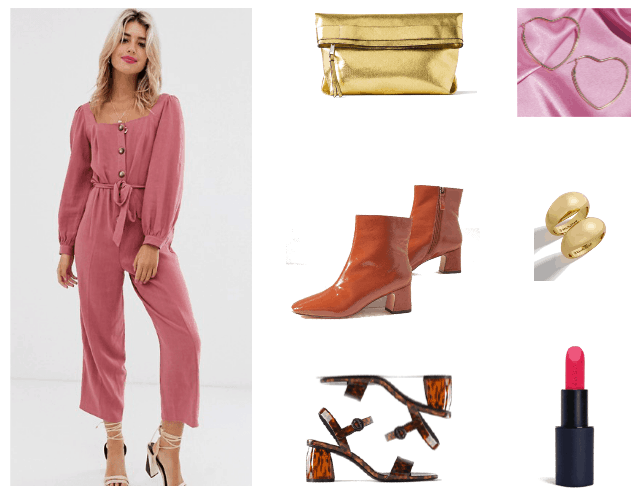 Products: Jumpsuit – Asos, Clutch – Zara, Ankle Boots – Urban Outfitters, Heeled Sandals – Zara, Earrings – Frasier Sterling, Ring Set – BaubleBar, Lipstick – Zara
For this night-out-ready look, I decided to throw a pink puff sleeve jumpsuit into the mix. (P.S.: This piece is perfect for wearing both now and in the fall!)
To steal this chic and sophisticated look, begin by pairing the jumpsuit with either neutral-colored patent ankle boots or tortoise print heeled sandals, depending on the weather and/or what kind of aesthetic you're going for.
Then, grab a statement-making oversized gold clutch. When it comes to jewelry, prove that less is more with oversized heart-shaped hoops and a bold ring duo.
Pull everything together with a hot pink matte lip, and you'll be ready to dance the night away in style!
Puff Sleeve Outfits: #3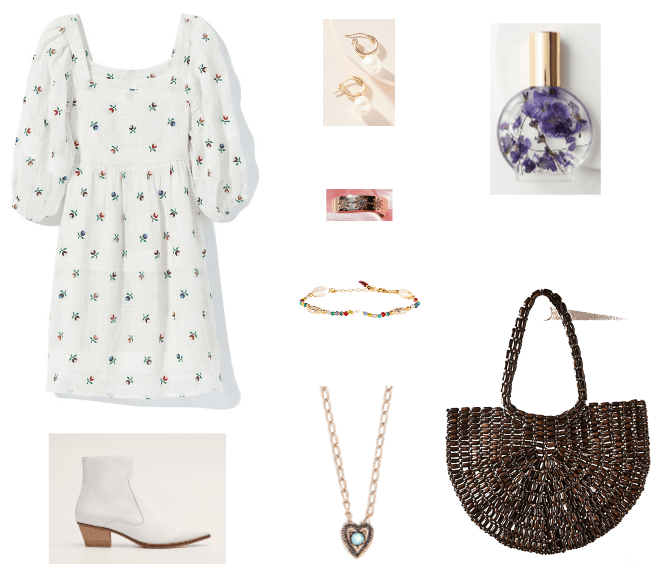 Products: Dress – Urban Outfitters, Ankle Boots – Mango, Earrings – Anthropologie, Ring – Frasier Sterling, Bracelet – Revolve, Necklace – Shopbop, Perfume Oil – Anthropologie, Tote – Anthropologie
If you like a good prairie girl reference, then you'll love this sweet and romantic outfit! (Not to mention, this puff sleeve dress would look so cute with rain boots in the fall!)
To recreate this look, begin by throwing on a gorgeous, loose-fitting floral printed puff sleeve dress. Next, slip on a pair of white ankle boots, and pick up a cool beaded tote bag.
Eclectic jewelry — such as pearl drop hoops, an antique-inspired baby ring, a beaded shell bracelet, and a delicate heart necklace — truly elevates the look.
Lastly, dab on some woodsy perfume oil packaged in a beautiful bottle that would look perfect on any vanity. And voilà, your look is complete!
What do you think?
Would you wear puff sleeves? If so, do you prefer smaller or bigger sleeves? Did you find the tips in this article helpful?
Let me know in the comments!