This post may contain affiliate links, which means we may receive a commission if you purchase through our links. Please
read our full disclosure here
.
In our last high-fashion trend on a budget article, we took a look at 2019's up and coming trend of pleats, that has officially been resurrected from the '80s.
This week, we are looking at yet another 1980s-inspired trend (third time is a charm): puff sleeves.
HIGH FASHION TREND: PUFF SLEEVES
As per usual, let's take a look at the puff sleeves trend on the runway and on our trusted celebrity fashion icons.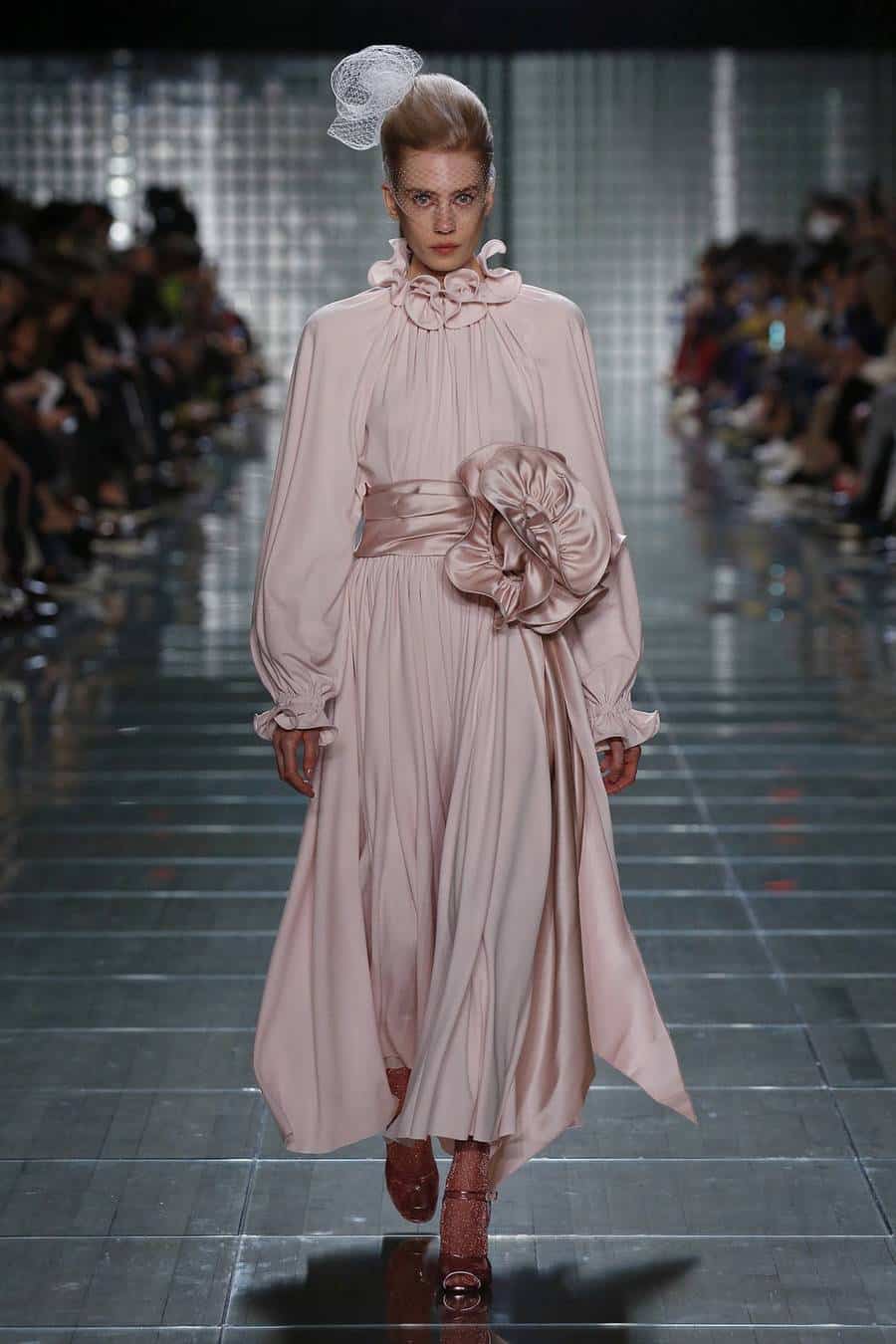 Here, Marc Jacob's take on the puff sleeve trend in balloon style, creating a traditional and dainty take on the trend.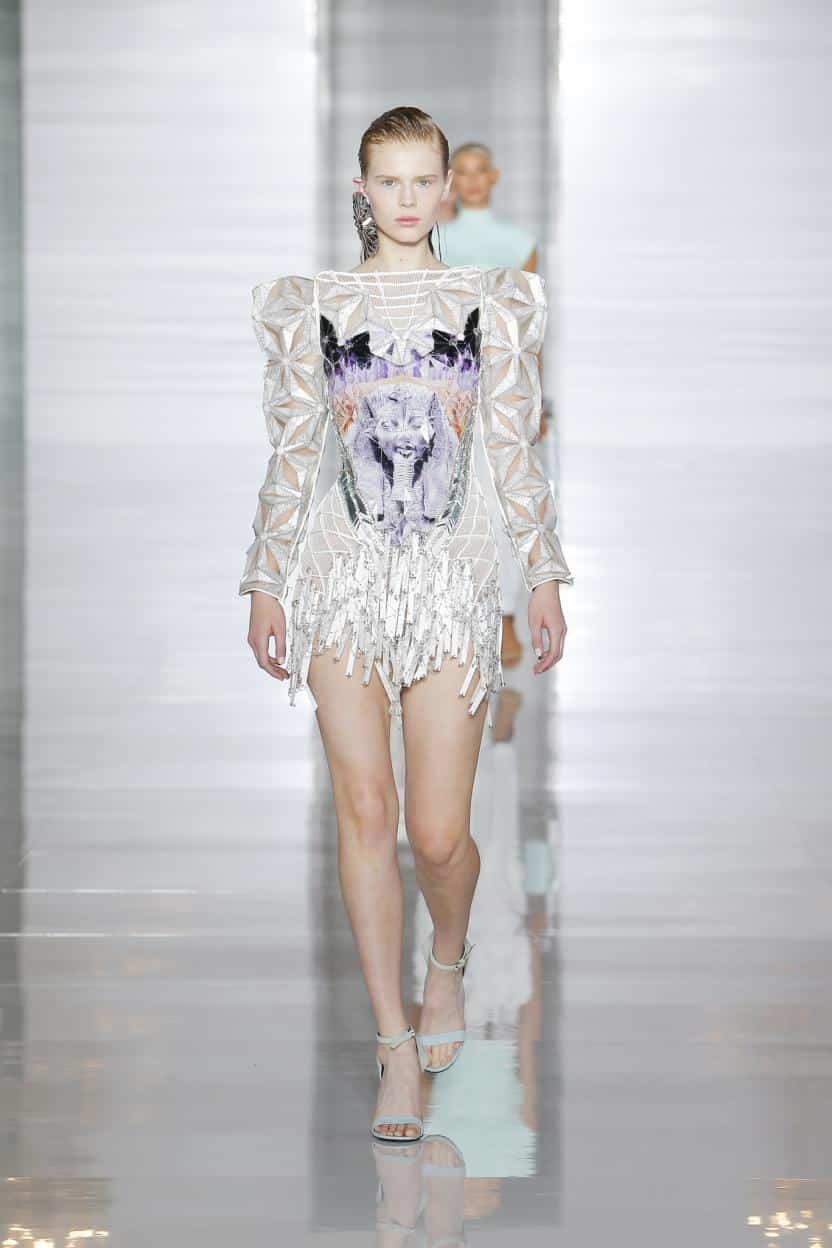 Balmain's rendition of the trend above is modern, edgy, and new, adding geometrical dimensions and various textures.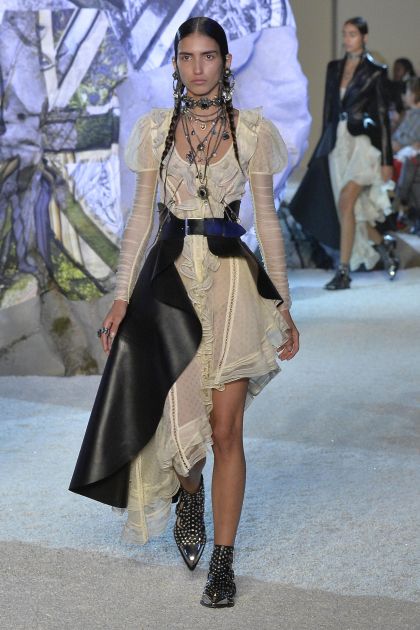 This is personally one of my favorite examples of the puff sleeve trend this season. Alexander McQueen counter-balances a nod to historical puff sleeves with a modern and edgy belt-skirt to match the asymmetrical cut of the dress.
Celebrities are already jumping on the puff sleeves trend, fresh off the runways.
For example, Nicki Minaj has displayed her approval of the puff sleeve trend twice already this year — once while in New Zealand and again at the Marc Jacobs SS2019 show:
Additionally, Lady Gaga and Laura Harrier rocked slouched and detached puff sleeves on their gowns recently:
In the photo below, Rita Ora rocks an amazing hot pink romper with double balloon puff sleeves! I'm especially loving this Malibu Barbie look.
How to Buy the Puff Sleeve Trend on a Budget:
Affordable Puff Sleeves, Option #1: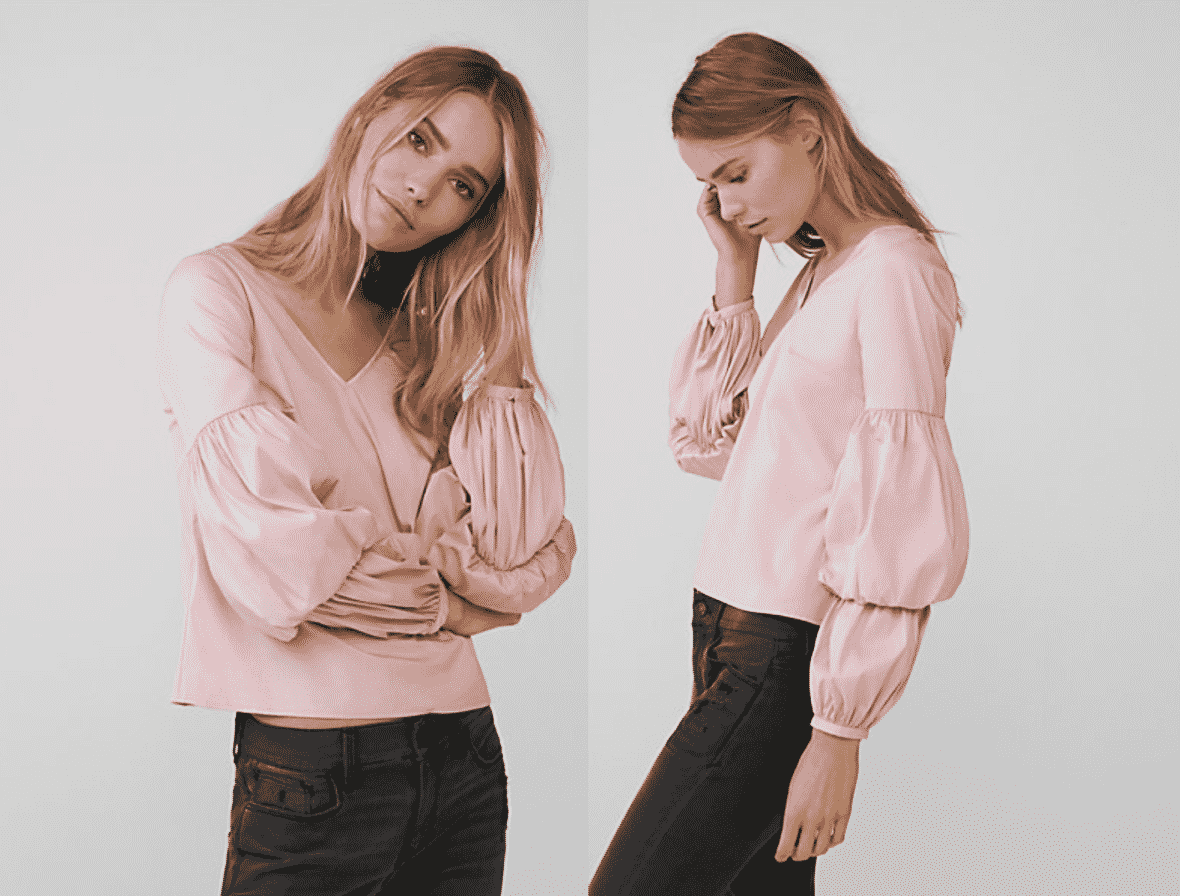 Product: V-Neck Double Balloon Sleeve Shirt; $30.99 – Express
Loving Rita Ora's double balloon sleeves? This romantic take on the trend gives me major renaissance vibes, as well, in a much more wearable piece.
The girly pale pink, soft v-neckline, and soft cotton make this top perfect for your next feminine ensemble!
Or go the opposite way (never stay predictable!) and pair with edgy pieces like faux leather leggings, moto boots, and dark eyeliner.
Affordable Puff Sleeves, Option #2: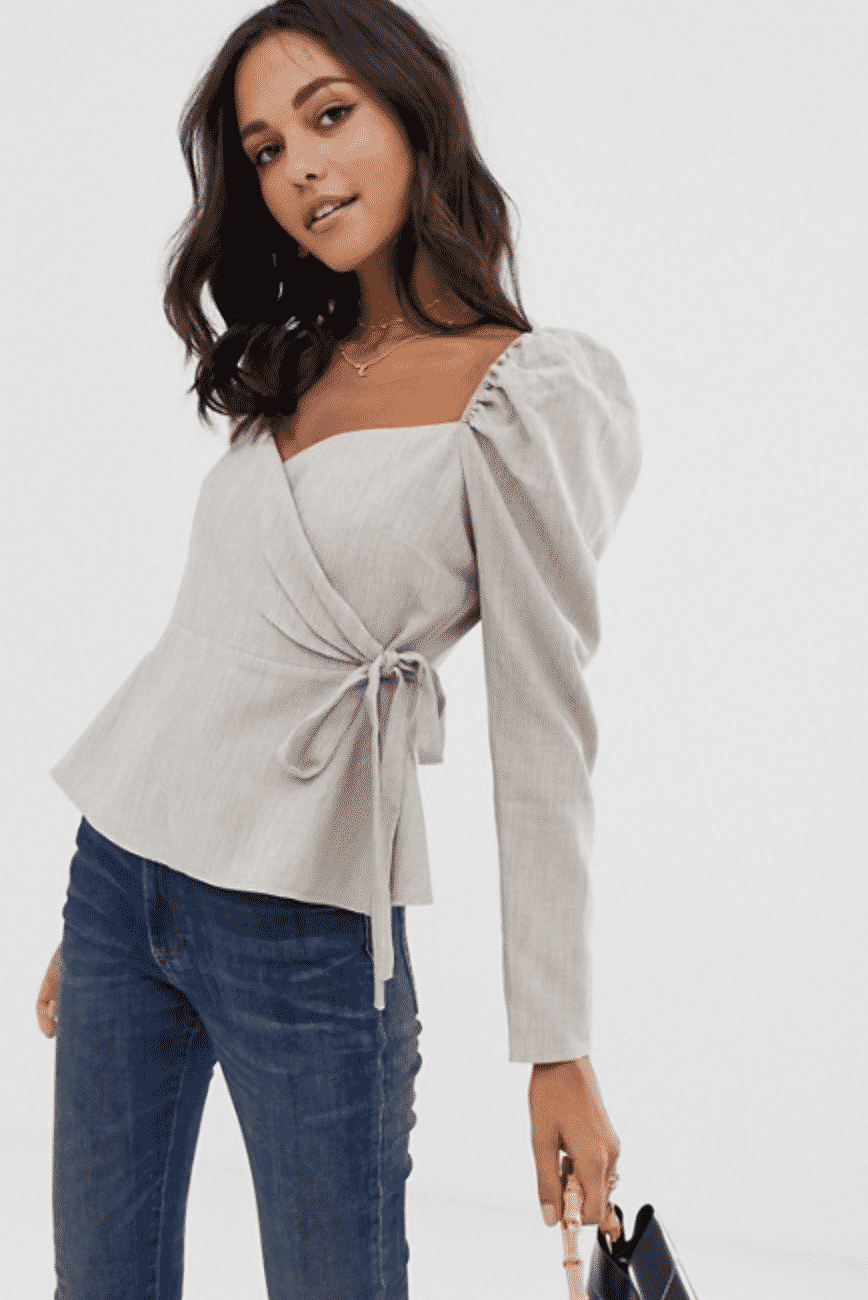 Product: Long Sleeve Wrap Top with Sweetheart Neckline; $45 – ASOS
ASOS's take on the puffy sleeve pairs the look with a fashion staple: the wrap top. Wrap tops (or dresses) are beautiful on everyone, accentuating the waist and creating a feminine look.
This top is super professional and could easily be paired with a pencil skirt and pumps for work, or dressed down with dark jeans and flats.
Affordable Puff Sleeves, Option #3: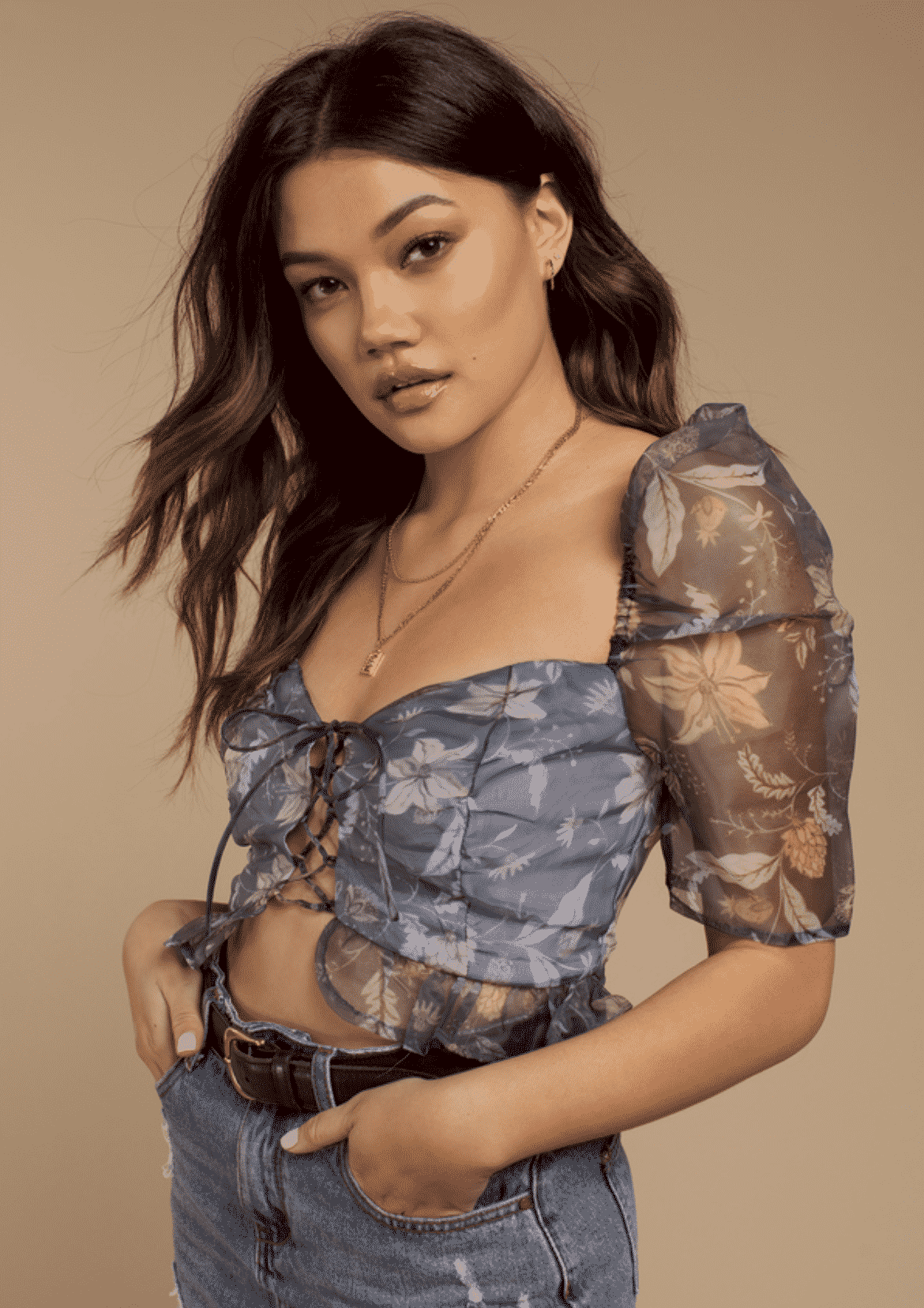 Product: Stella Engine Grey Organza Floral Puff Sleeve Top; $36 – Tobi
This organza top with puff sleeves is super romantic and perfect for spring. However, while it is still cold out, you can still wear this: layer it on top of a turtleneck for a new look! (See our guide to organza blouse outfits for more styling ideas.)
This top would go great with a dark maxi skirt or high-waisted pants of almost any color. Pair with a wide-leg pant for a solid '70s vibe.
Affordable Puff Sleeves, Option #4: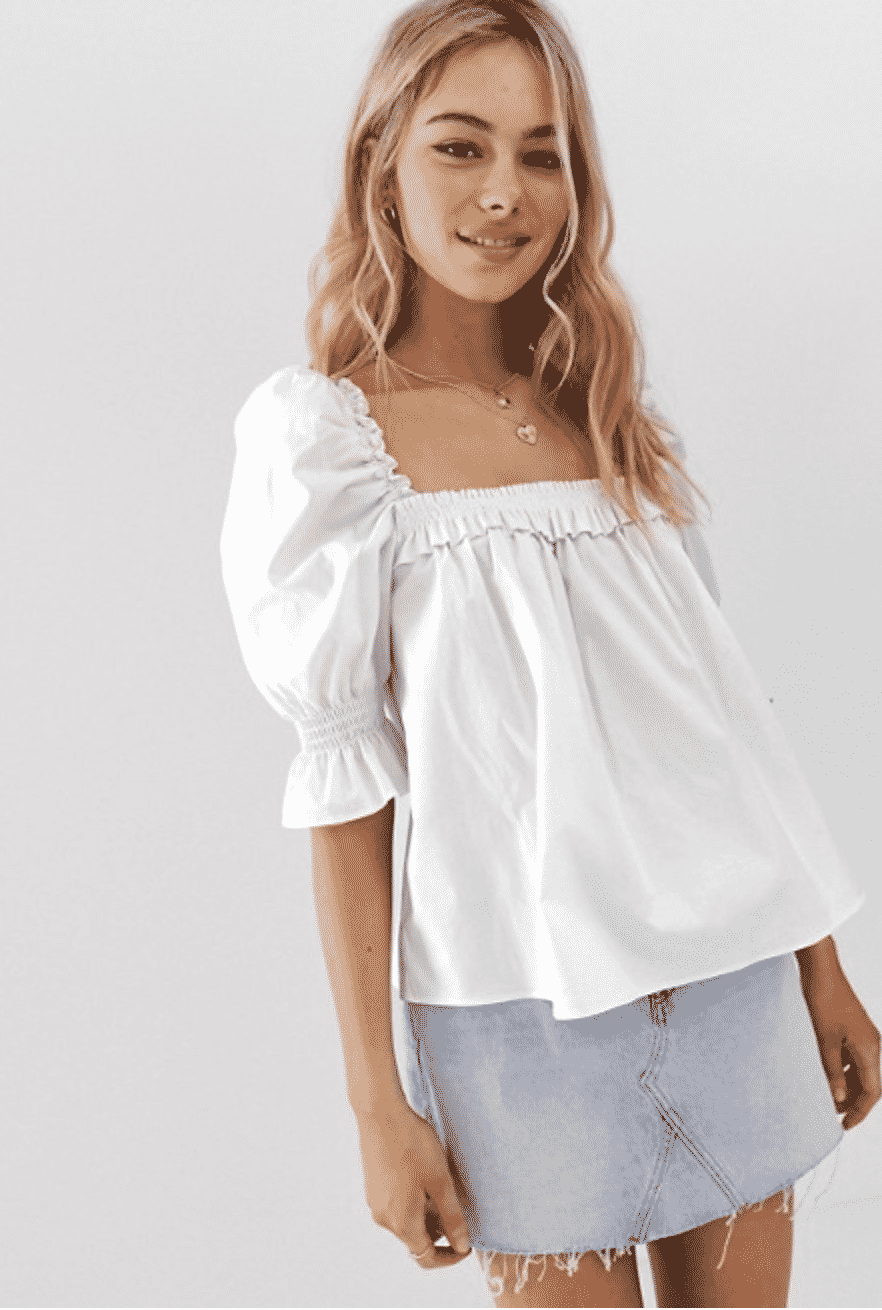 Product: Square Neck Long Sleeve Top in Cotton; $45 – ASOS
ASOS's feminine top features a babydoll silhouette that would go great over skinny jeans, shorts, or even tucked into a pencil skirt.
For a super casual and comfortable look, pair with your basic black leggings and flats. Add a necklace and statement bag to dress it back up.
How do you feel about the puff sleeves trend?
Which high fashion trend would you like to see examined next? Share with us in the comments below!