Over the last year or so, I've totally fallen in love with outfits that incorporate mixed prints. When done right, it can look so cool and editorial. I like how mixing a few unexpected prints can give you the "wow" factor and confidence of a brand new and daring piece, without spending a dime. It's daring and not for the faint of heart, but that's exactly how I like my fashion!
If you're new to this trend, don't worry – we're breaking it down to basics of how to wear mixed prints and providing you with a few cute mixed print outfits to get you started. Let's jump right in!
6 Tips and Tricks for Rocking Mixed Prints
Try mixing patterns in the same color family. It's easy on the eyes and pieces in similar hues look natural when paired together.
Striped pieces are easy to mix and match with pretty much anything. I especially love pairing skinny stripes with florals!
Leopard is a neutral in my eyes, so you have a lot of flexibility pairing that print with others.
Look for muted prints. Patterns with backgrounds that don't contrast too much with the featured design are more subtle, and will look cool paired with other prints.
Mix two or even three prints, but I wouldn't go over that. Four could look like some crazy wallpaper explosion happened on you.
Be confident! The main thing to remember when wearing mixed prints is to pull it off like it's no 'big thang'. If you believe you look awesome, other people will, too.
And now for the fun part – below are three chic outfit ideas that will make rocking mixed prints look easy:
Outfit Inspiration
Leggings, Dress, Boots, Scarf, Headwrap
If you don't already own one, I highly recommend picking up a soft t-shirt dress. They're the perfect thing to throw on when you're having a lazy day because they feel like pajamas! Get one in a solid color for the most versatility.
The mixed prints in this outfit look appealing because the patterns are in the same color family. Also, the t-shirt dress will provide a bit of space between your legs and the scarf, which makes it really easy to pull off. Complete the look with studded boots and a chic headwrap.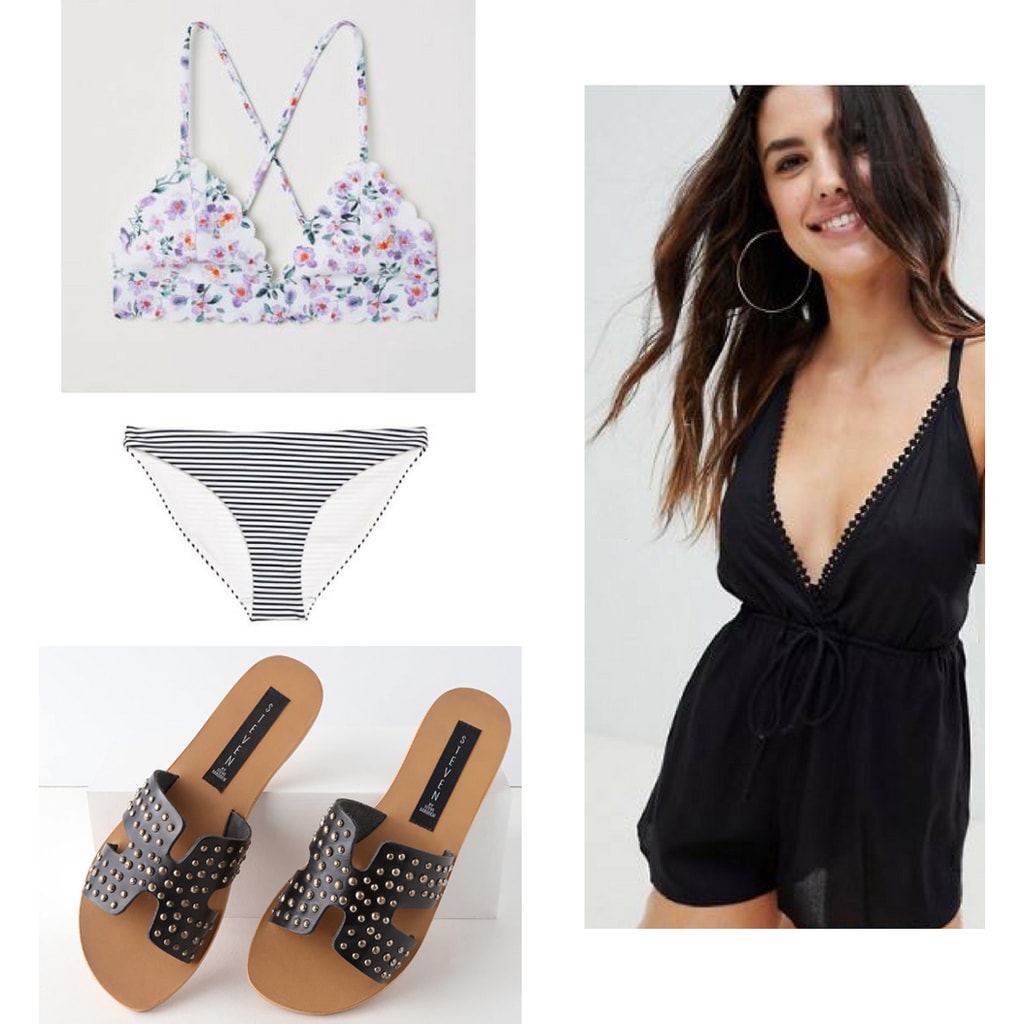 Jeans, Shirt, Coat, Boots, Socks
Leopard print and buffalo plaid are both classic and eye-catching prints, but because they're both, well, familiar and not too busy, pairing them together with a dose of confidence just works.
Keep your pant choice simple, and finish with some oh-so-hot cutout booties. Too cold in your city for exposed skin? I've seen a bunch of girls on Lookbook wear socks underneath their cutout boots, and it looks adorable. Just be sure to wear a solid-colored, non-athletic pair – those white ankle socks with the gray toe and heel just won't do in this situation!
Jeans, Shirt, Sweater, Boots, Scarf
This ensemble is bolder than the other two, but the muted, natural shades and geometric pattern give the outfit a cool, rustic vibe.
A patterned sweater will look fab with some muted denim — if floral patterns aren't your thing, look for damask patterns or even chevron! Finish with a pair of ankle boots, a solid-colored shirt, and an infinity scarf.
What Do You Think?
How adventurous are you when it comes to mixed prints? Do you think girls can pull it off in real life? What other fashion trends have you stuck? What do you think about these outfits? What rules do you follow when mixing prints? Leave a comment and tell us what's on your mind!