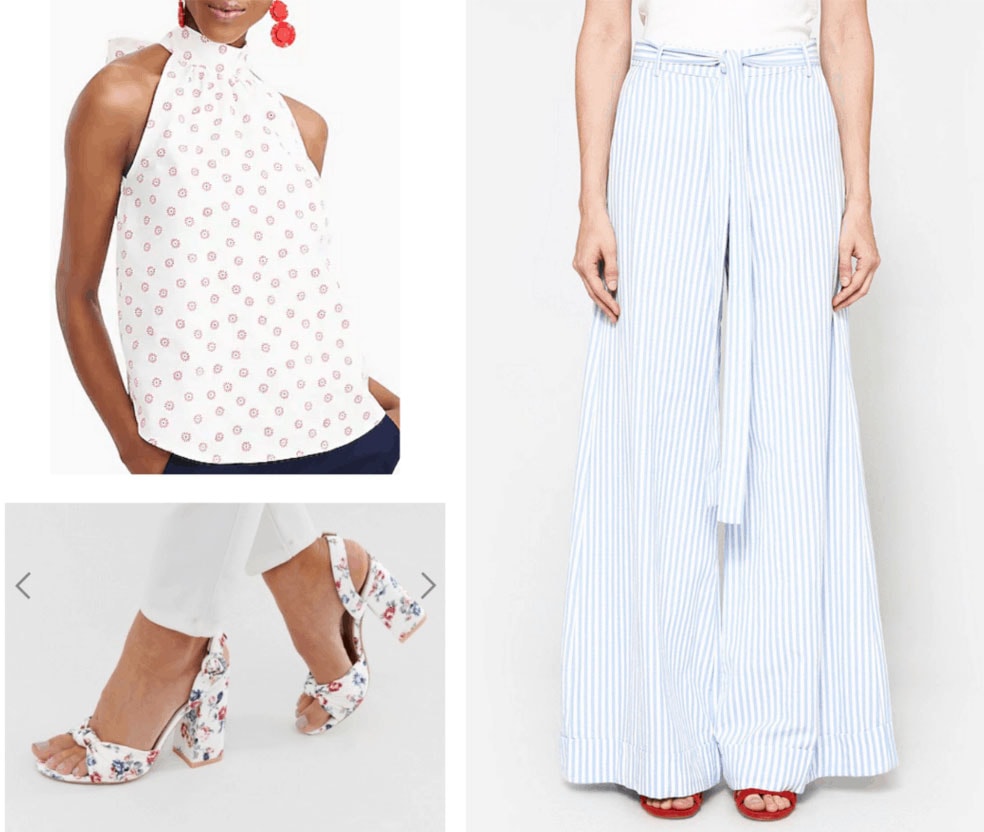 Welcome back, CF readers! We are at the next installation of our High Fashion series. Last week I showed you the latest polka dot trend, always a welcome comeback in fashion.
This week we are looking at another pattern-based trend making a comeback: mixed prints. This artistic trend has been worn by both models on the runway and fashion influencers.
When done right, it can look so cool and editorial. I like how mixing a few unexpected prints can give you the "wow" factor and confidence of a brand new and daring piece, without spending a dime. It's daring and not for the faint of heart, but that's exactly how I like my fashion!
If you're new to this trend, don't worry – we're breaking it down to basics of how to wear mixed prints , showing you mixed prints on the runways and on influencers, and providing you with a few cute mixed print outfits to get you started. Let's jump right in!
6 Tips and Tricks for Rocking Mixed Prints
Try mixing patterns in the same color family. It's easy on the eyes and pieces in similar hues look natural when paired together.
Striped pieces are easy to mix and match with pretty much anything. I especially love pairing skinny stripes with florals!
Leopard is a neutral in my eyes, so you have a lot of flexibility pairing that print with others.
Look for muted prints. Patterns with backgrounds that don't contrast too much with the featured design are more subtle, and will look cool paired with other prints.
Mix two or even three prints, but I wouldn't go over that. Four could look like some crazy wallpaper explosion happened on you.
Be confident! The main thing to remember when wearing mixed prints is to pull it off like it's no 'big thang'. If you believe you look awesome, other people will, too.
And now for the fun part – below are three chic outfit ideas that will make rocking mixed prints look easy:
HIGH FASHION TREND: Mixed Prints
Mixed patterns can be fun but tricky to style. Keep reading for some high fashion inspiration!
Runway Examples
Iconic designers to partake in the artsy trend include Alice + Olivia, Self-Portrait, and Burberry. Let's see some of their designs!
Alice + Olivia has quite a few designs that incorporate the mixed prints trend with some scarf-esque vibes.
Self-Portrait takes the trend in another direction, mixing florals, animal prints, polka dots, and geometric patterns:
Lastly, we have Burberry, who puts a different twist on the trend. Below, you'll see their mix of animal prints and both geometric and abstract prints. You can also see the influence of the pale blue and retro mid-tones trends here, too:
How to Buy the Mixed Prints Trend on a Budget:
You can copy this trend with the things you already have in your closet or with a few additions, which I'll detail below. (Be sure to see our rules for wearing mixed prints for full styling ideas.)
Keep reading to see where to get the best affordable patterned pieces for your wardrobe, and start mixing!
One way to incorporate mixed patterns into your wardrobe is to buy pieces constructed of mixed prints already. Take a look at a few examples:
Affordable Mixed Prints #1: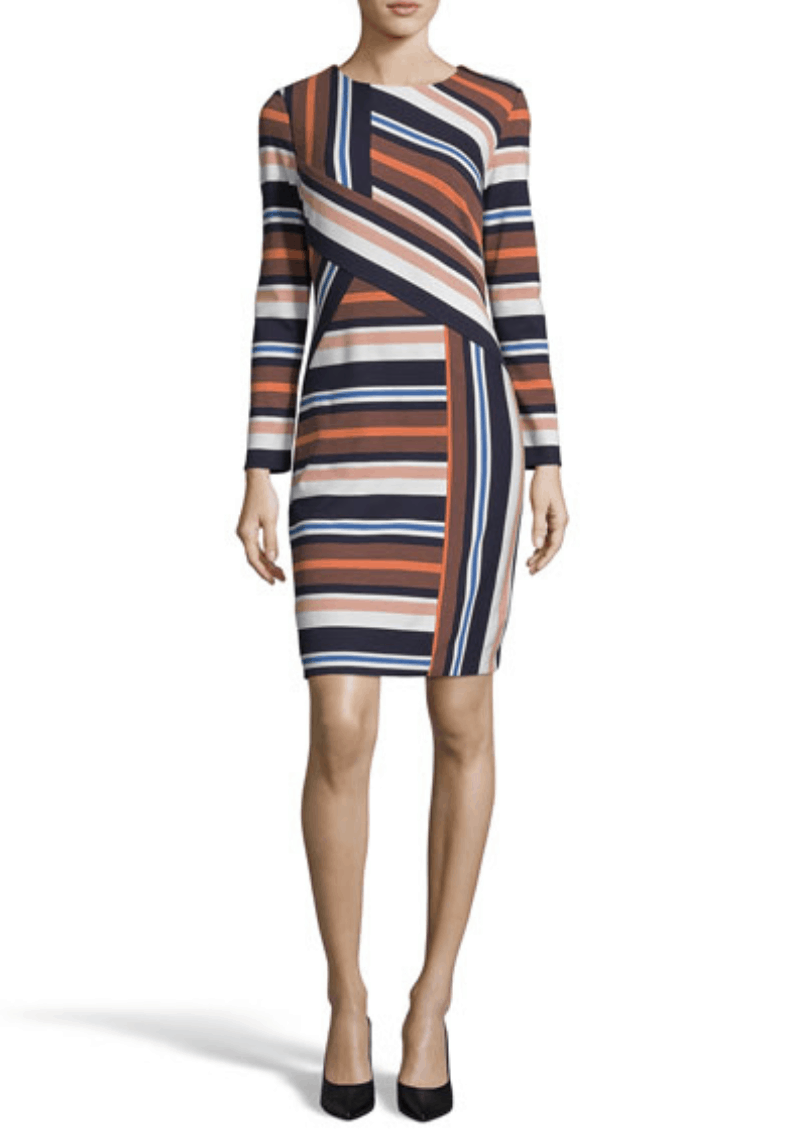 Product: Patterned Sheath Dress; $70 – Neiman Marcus Last Call
This dress is a great pick for a professional setting or date night! It's one part modest, one part fun — but never over-the-top.
If you want to lean into this trend a bit more, try adding a belt at the waist with another pattern such as polka dot or checkered print!
Affordable Mixed Prints #2:
Product: Mixed Print Wrap Dress; $22 – ASOS
Another great pick for your closet is this dress from ASOS featuring a mix of polka dot and floral prints. This dress is perfect for brunch! Pair with a bold colored heel or handbag.
Affordable Mixed Prints #3: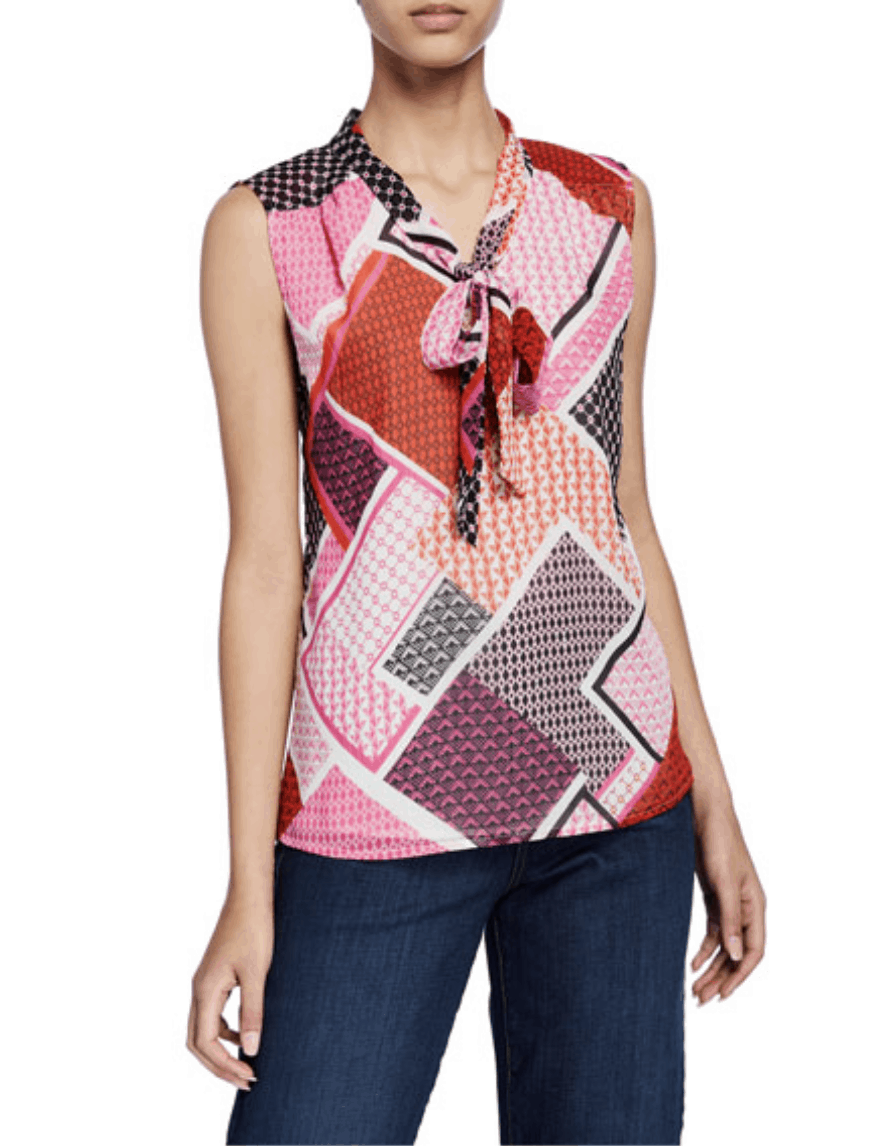 Product: Mixed Patterned Blouse; $35 – Neiman Marcus Last Call
A simple choice like this blouse is a simple way to try the mixed prints trend. Pair with a pencil skirt and heels for work, a mini skirt for a night out, or high-waisted jeans for a shopping day.
Affordable Mixed Prints #4:
Another way to get mixed prints into your look is to mix-and-match what you already have! Below, I'll share a few ideas: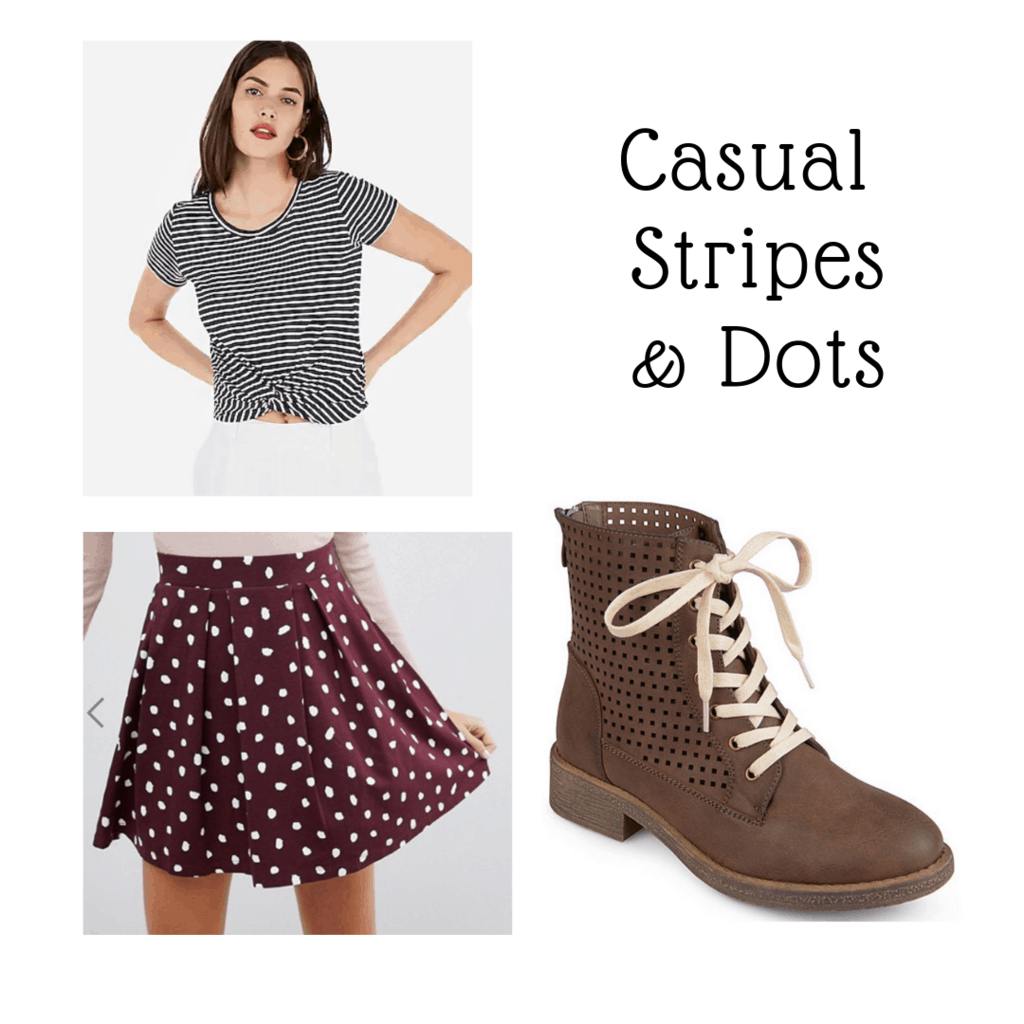 Product: Striped Tee – Express, Dotted Skirt – ASOS, & Boots – JC Penney
This outfit is a great place to start because it is very casual and incorporates "safe" patterns. Stripes and polka dots are staples in most of our closets and you can play with them as long as the colors complement each other!
Try a mix of these patterns in the form of tops/skirts or tops/pants until you find something that works for you!
Affordable Mixed Prints #5: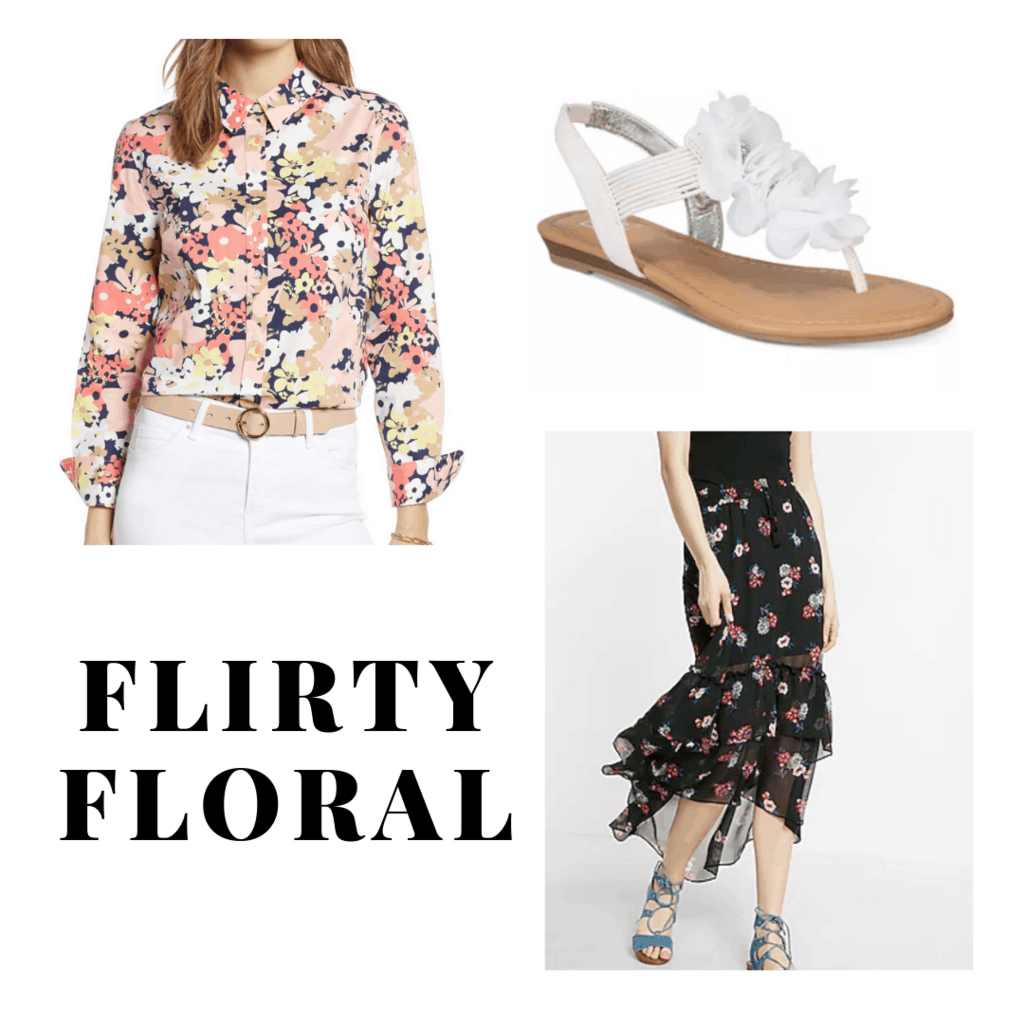 Product: Floral Button Up – Nordstrom, Skirt – Express, Sandals – Macy's
Mix your floral printed pieces to create a romantic look for summer. If you have floral accessories to add, even better! Just make sure not to over-do it; you don't want to look like you're wearing a costume.
Affordable Mixed Prints #6: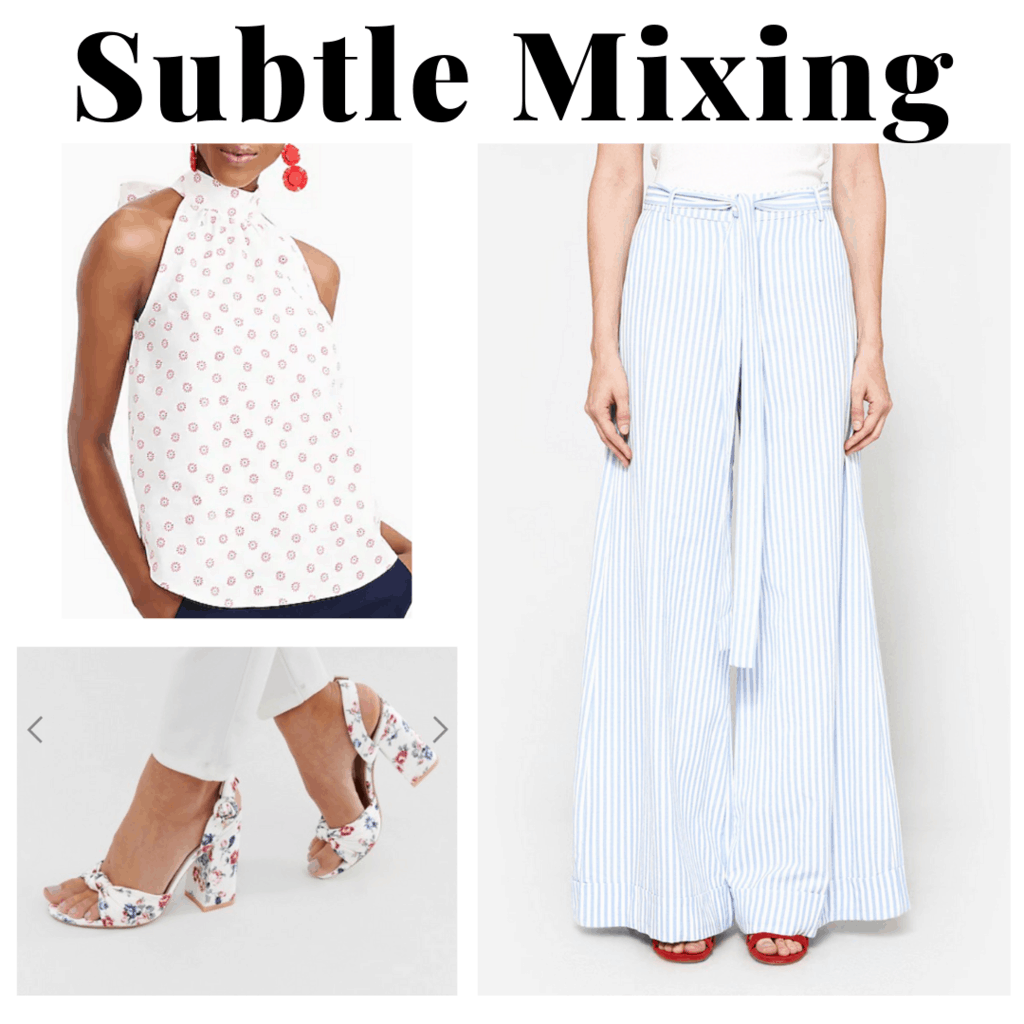 Product: Tie-Neck Patterned Top – J. Crew Factory, Floral Heels – ASOS, Striped Pants – Need Supply Co.
Mixing patterns doesn't have to be bold! Try pairing some subtly printed pieces like these lightly colored striped pants, floral print sandals, and lightly dotted top. Due to the light hues and simple prints, they all mix in harmony!
Are you a fan of the mixed prints trend?
Would you mix patterns; and if so, how? Share with us in the comments below!