This post may contain affiliate links, which means we may receive a commission if you purchase through our links. Please
read our full disclosure here
.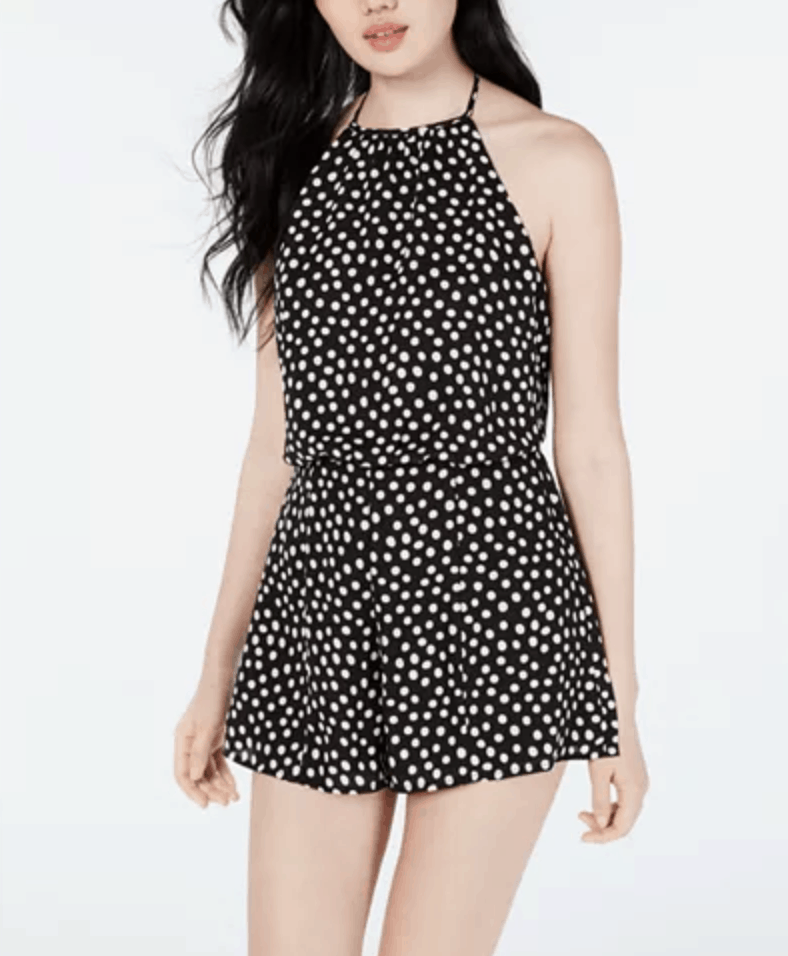 Welcome back, CF readers! We're here with another installation of our High Fashion series. ICYMI, last week I walked you through the bold orange trend, a refreshing color for spring and summer.
This week we are looking at a trend in the form of a pattern: polka dots. This trend has been seen both on the runways and fashion influencers. It's also an easy trend to find and style for yourself.
HIGH FASHION TREND: Polka Dots
Polka dots are particularly youthful and fun, but can be styled in a chic way, as well. Keep reading to see what I mean!
Runway Examples
Some big name designers have been spotted sporting the polka dot trend in their collections for Spring/Summer 2019. Let's see some examples!
Celine showed a few S/S '19 designs that featured polka dot details. The mini-dress above features beige polka dots on a black background.
This Celine design showcases metallic polka dots on top of a black mini-dress, paired with a cropped blazer.
Carolina Herrera is another big fashion name to embrace the trend. I love this whimsical ruffled dress complete with black and white polka dot patterns and black mesh panels.
The ruffled neckline makes it extra romantic and suitable for Spring.
Here are some other polka dot designs for the season by Carolina Herrera. I love the idea of mixing polka dot patterns to create multi-dimensional looks!
Marc Jacobs incorporated the trend into his accessories this season with a polka dotted crossbody bag. It's a fun design that can spruce up any outfit!
Influencers in Polka Dots:
Fashion influencers are also loving the polka dot comeback.
Harley Newton looks amazing in this cute polka dotted design by Sleeper. The dress also features balloon puff sleeves and a ruched bodice.
The dress is a lightweight linen and perfect for a beautiful sunny day out!
Lucy Williams rocks a De La Vali polka dot dress in the photo above. Its flowy sleeves give it a very romantic vibe. De La Vali's current collection is filled with polka dot details! Give it a glance here.
Lucy also posted this glimpse into her outfit complete with her The Attico black and yellow polka dotted wrap top.
Katlego Tefu styled her polka dots with layers to create a chic look. She layered a polka dotted, ruched, form-fitting mini dress over another polka dotted, 3/4 sleeved peasant top. I love it!
Lastly, we have Caroline Kynast who sported her polka dots in the form of a black and white polka dotted button-up skater shirtdress.
She styles the look with white sneakers and a clear PVC handbag for a casual take on the look.
How to Buy the Polka Dot Trend on a Budget:
Polka dots are so classic that you can find them anywhere! However, with them back in style this season, they're easier than ever to buy at your favorite stores.
Keep reading to see where to get the best affordable polka dot pieces for your wardrobe.
Affordable Polka Dots #1: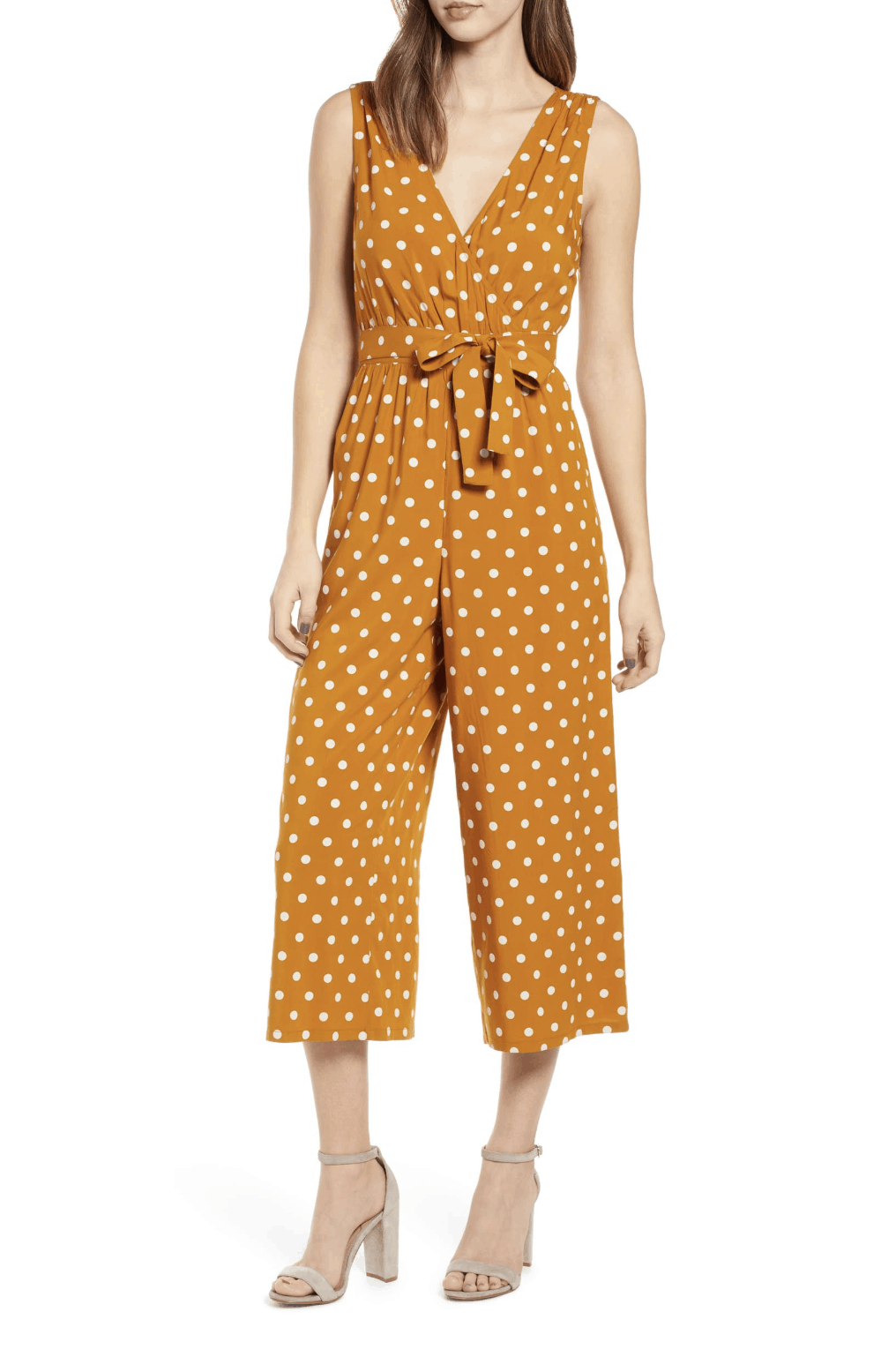 Product: Polka Dot Jumpsuit – Nordstrom; $33
This first option from Nordstrom gives a nod to the bold orange trend, but is also a great example for our polka dot trend! This polished jumpsuit can be translated from a professional setting, complete with heels and blazer, to a summer day (with sandals and a summery handbag).
Affordable Polka Dots #2: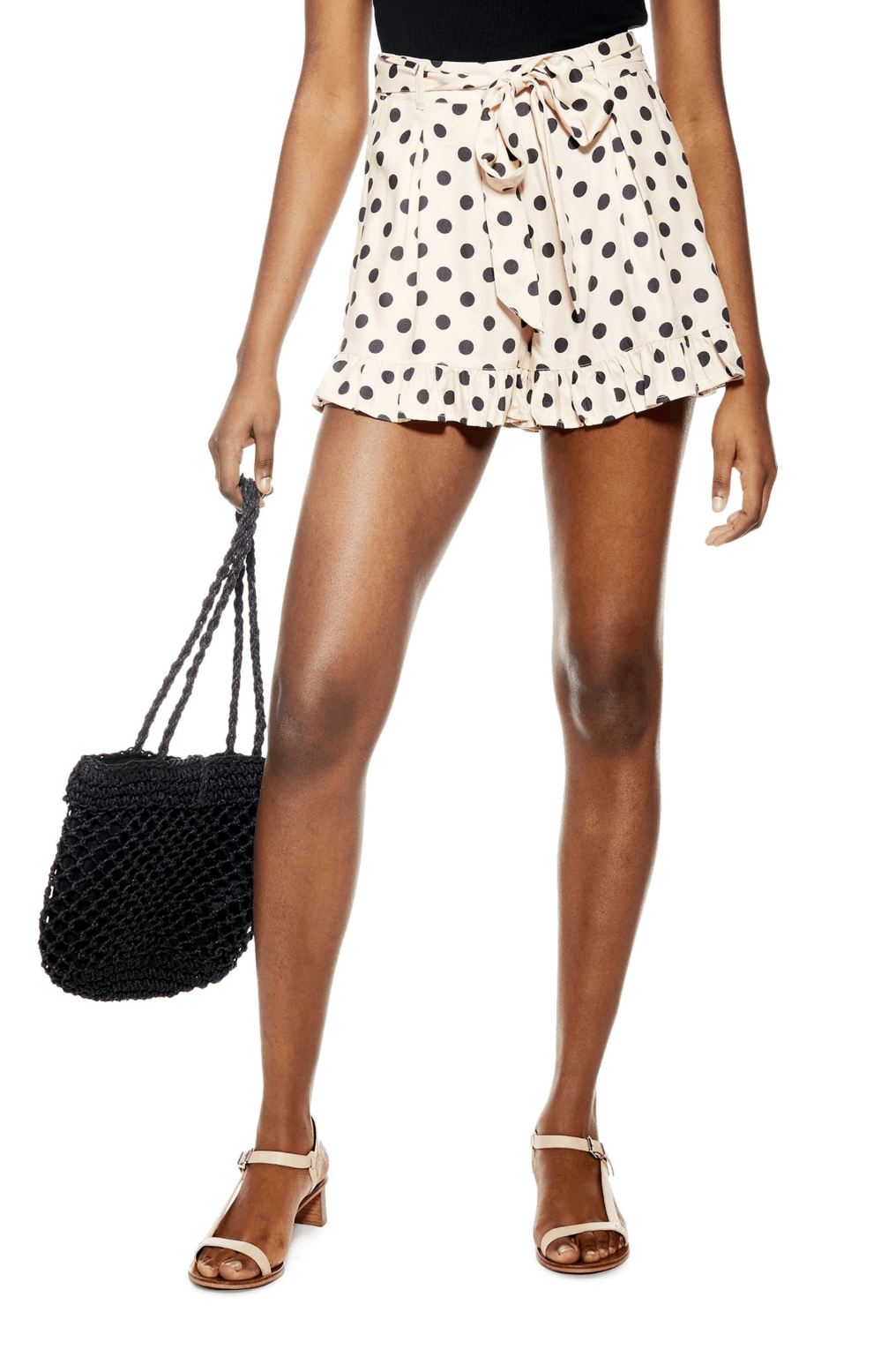 Product: Polka Dot Paperbag Shorts – Nordstrom; $35
I love these polka dot paper bag shorts for summer. You can pair these shorts with sandals or slip on sneakers, a crop top or bodysuit, and oversized sunglasses for a nice day out.
Alternatively, dress it up with a lacy black top and black stilettos with a chic top handle bag.
Affordable Polka Dots #3: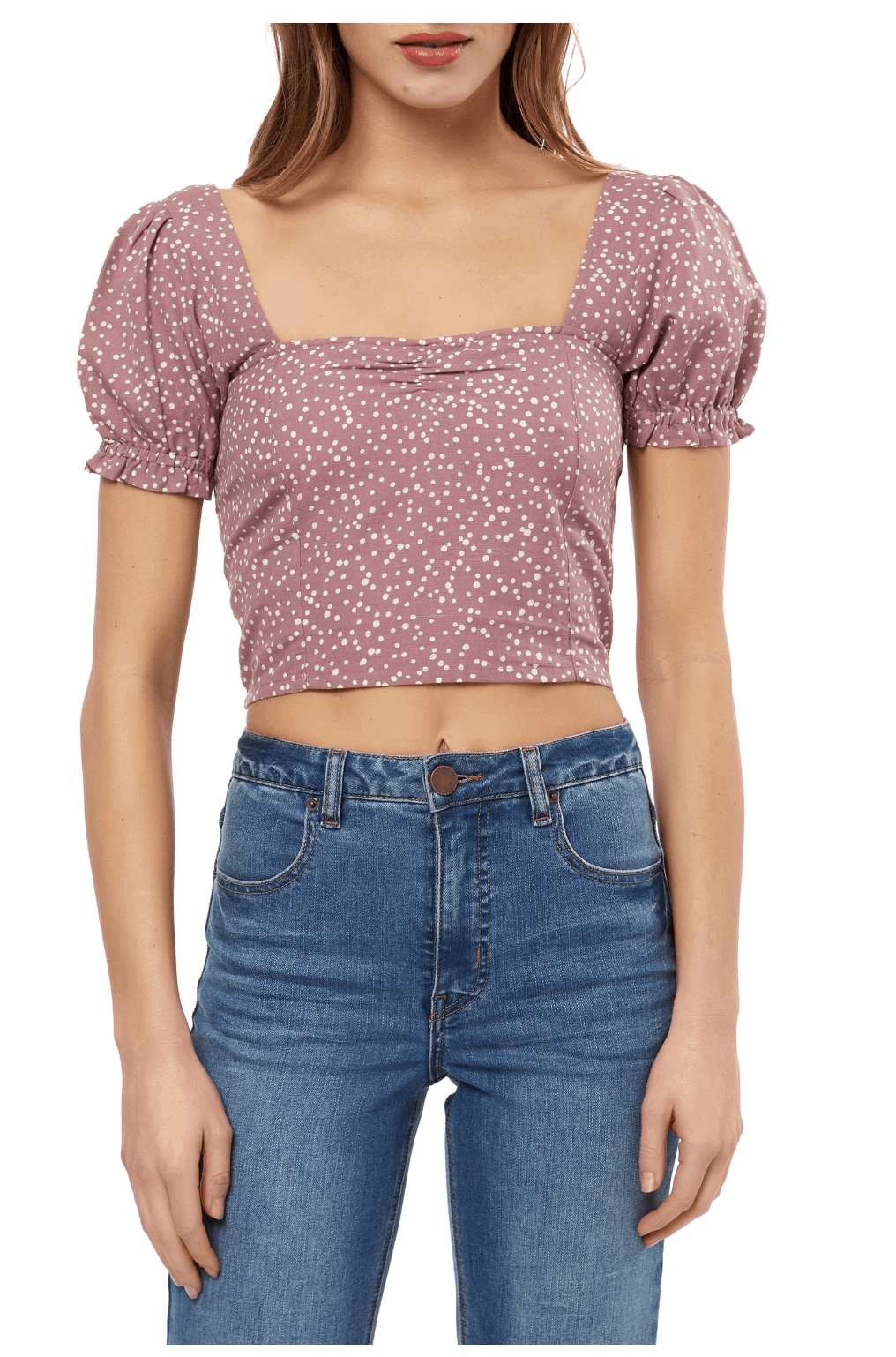 Product: Polka Dot Puff Sleeve Crop Top – Nordstrom; $30
This polka dot crop top is super cute and also references the puff sleeve trend. The shape of the neckline and sleeves is very romantic and great for date night. Just match with a white skirt, wedge heeled sandals, and a sweet clutch.
These would also look great with dark-wash jean shorts, white sneakers, and a mini-backpack.
Affordable Polka Dots #4: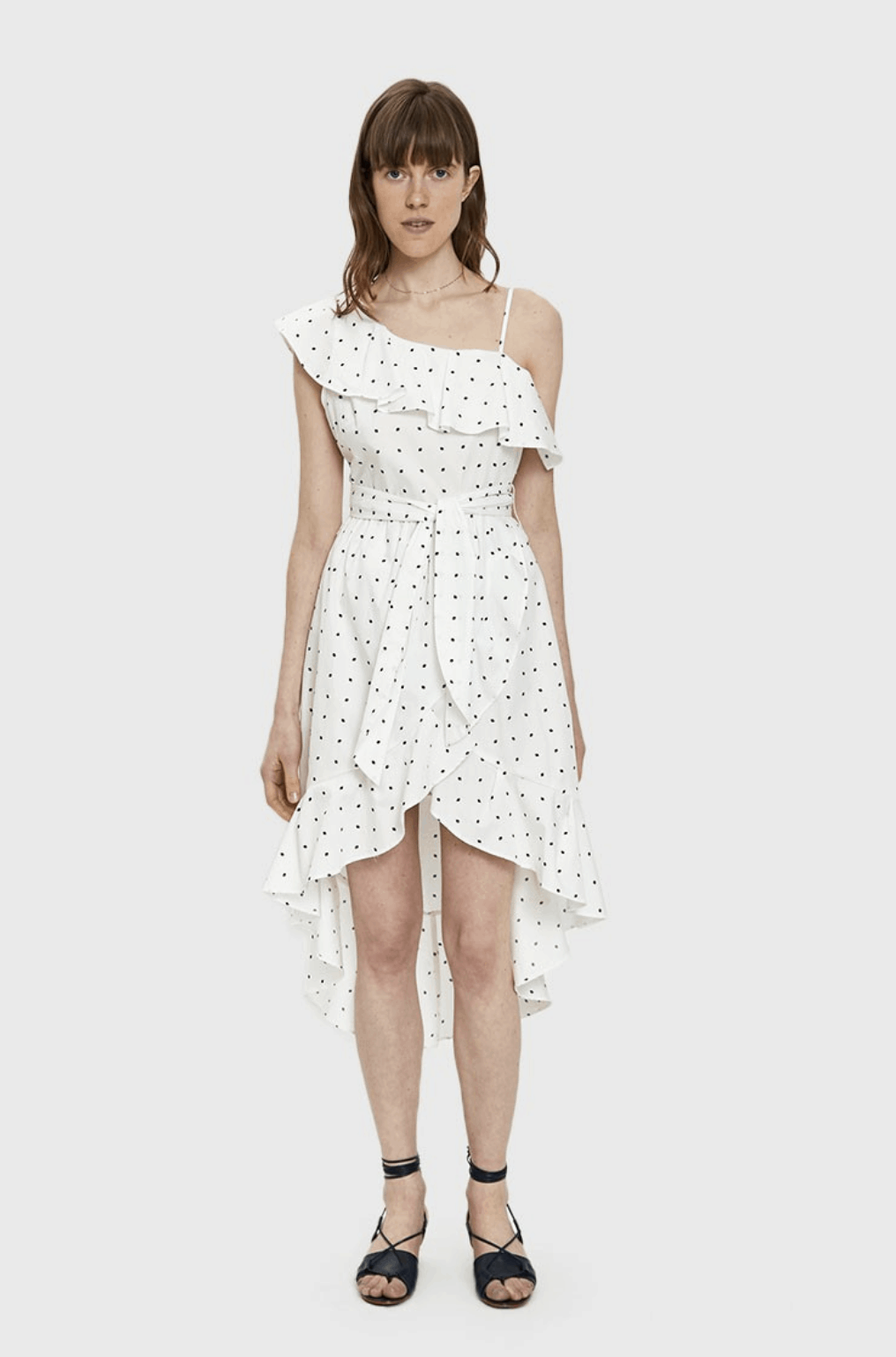 Product: Polka Dot Hi-Low Dress – Need Supply Co.; $31
This hi-low dress is a classic for summer. The lightweight piece is perfect for a sunny day. Pair with black sandals like the model or experiment with various colors of heels to add a pop of interest for date night or girls' night out.
Affordable Polka Dots #5: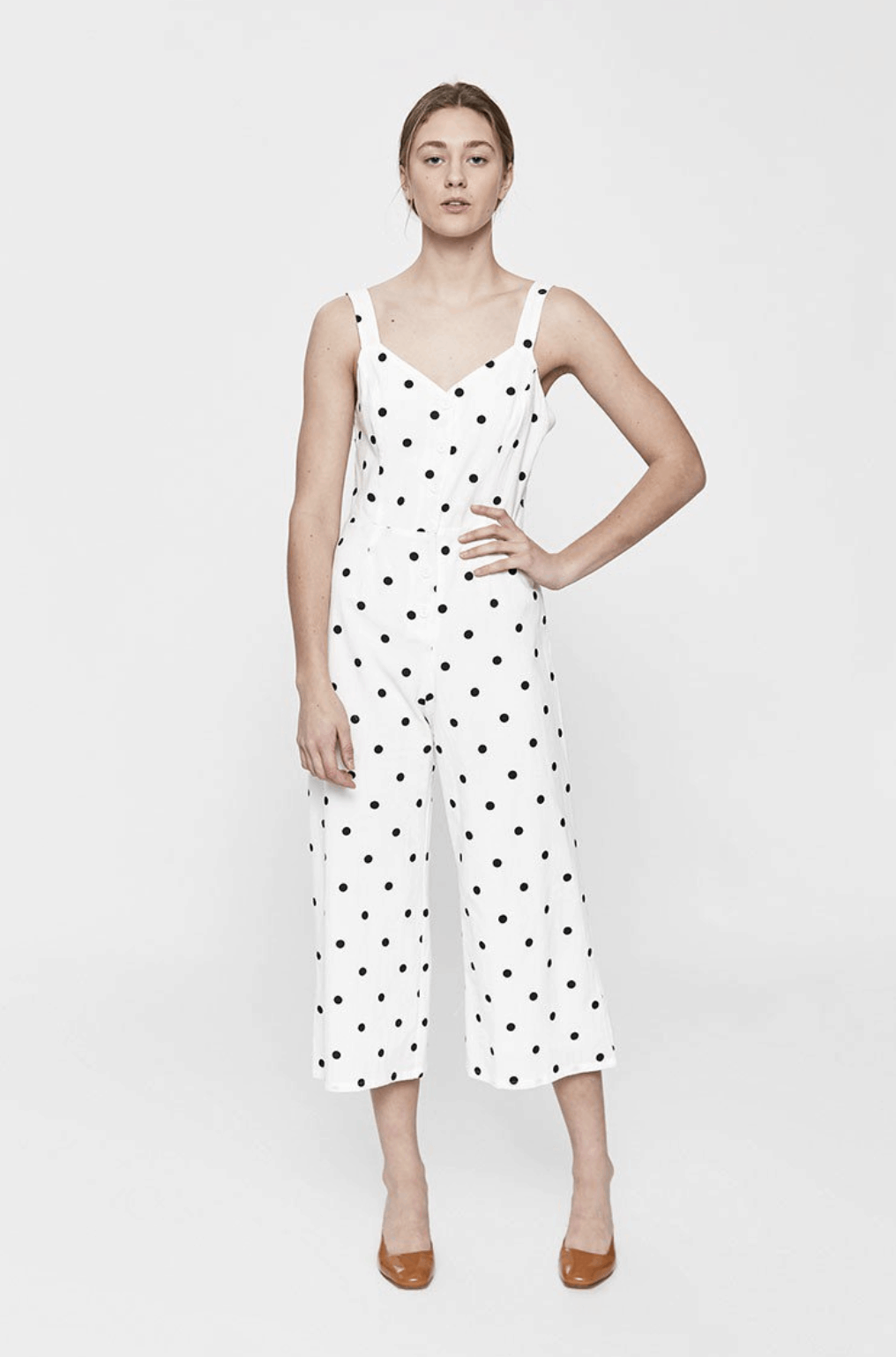 Product: Polka Dot Jumpsuit – Need Supply Co.; $48
This white and black polka dot jumpsuit is another option that can be dressed up or down. For work, add a black belt at the waist, a statement necklace, and professional heels. For a day out, add a belt bag and sandals!
Affordable Polka Dots #6: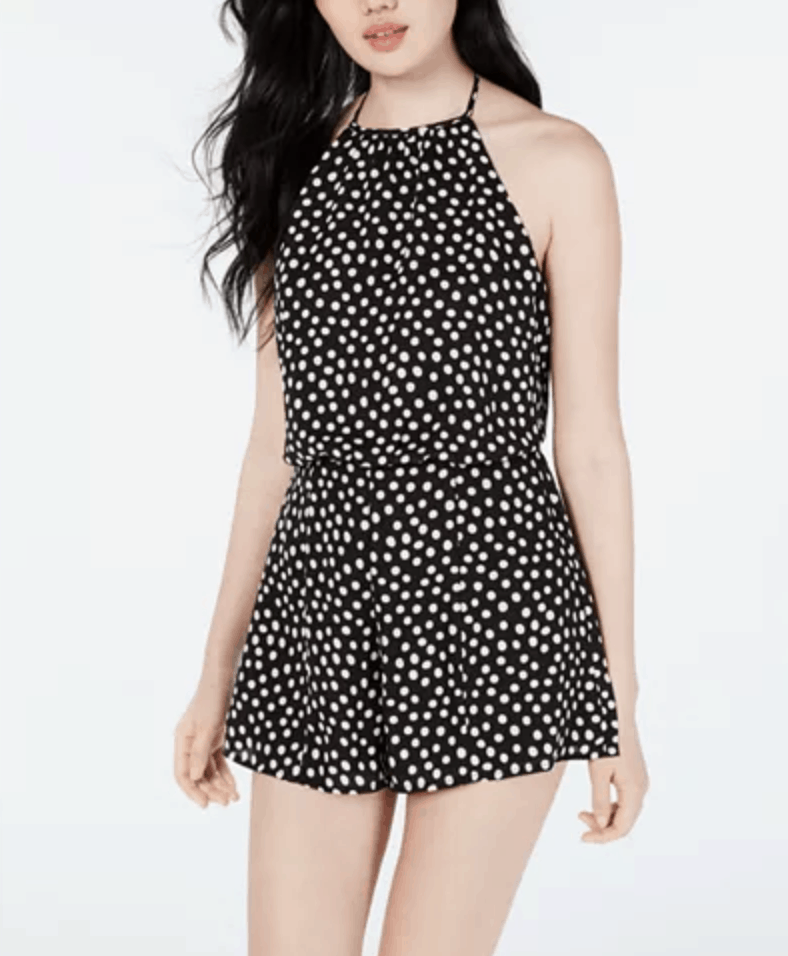 Product: Polka Dot Open-Back Romper – Macy's; $23
This adorable romper is amazing for the summer! Wear it over your bikini for a cute cover-up at the beach. Or, dress it up with heels, bracelets, and a statement bag for the evening. A light cardigan in a bold color could also be a great pairing for a chilly night.
Are you a fan of the polka dot trend?
Which high fashion trend would you like to see next? Share with us in the comments below!