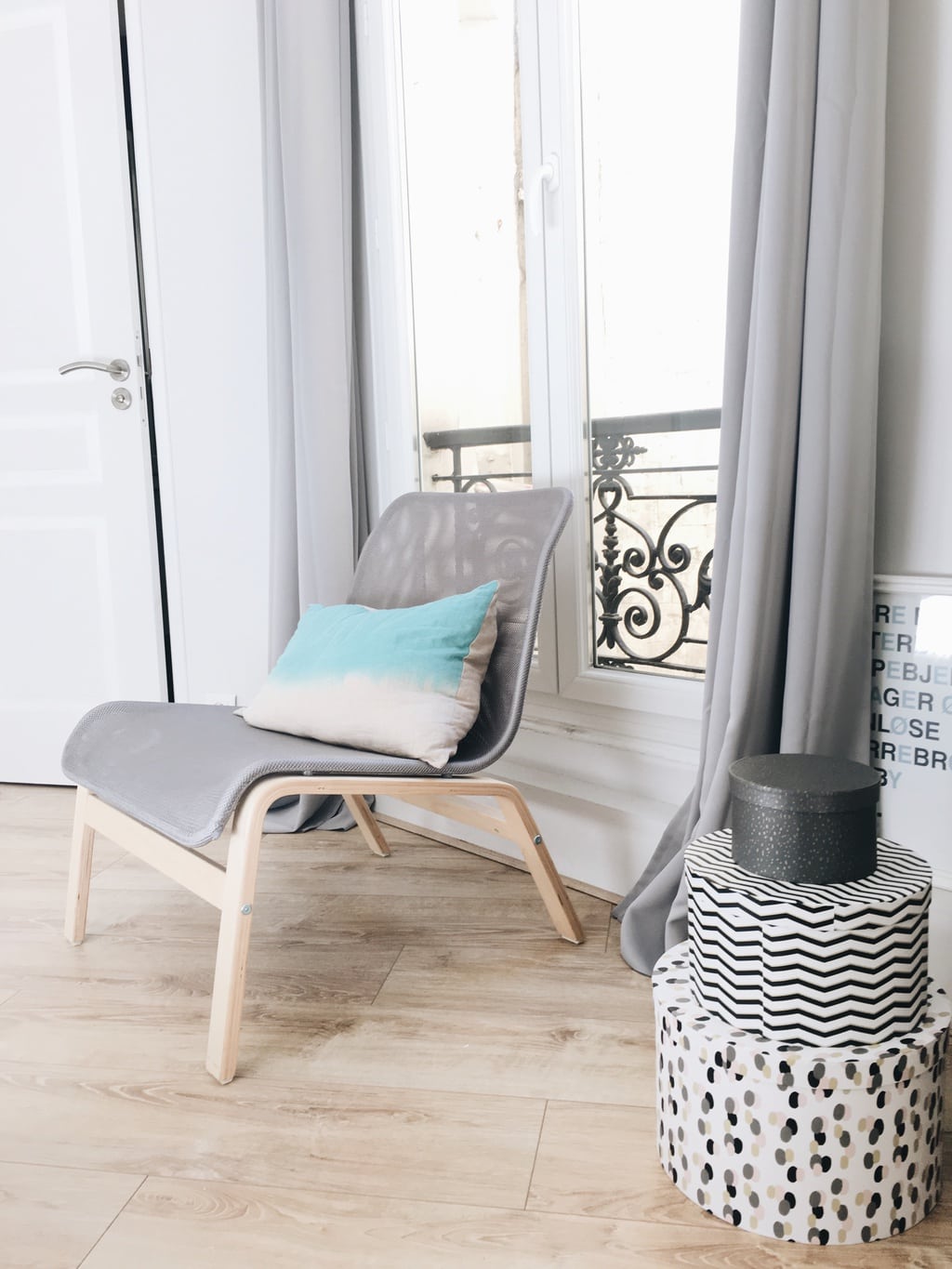 As you transition to adult life and create your own space, you've probably shed most of the things you used to love in childhood. Baskets of stuffed animals, lava lamps, and bunk beds (unless your dorm is equipped with them) are probably in your past.
But those fun prints that once adorned the walls of your room growing up don't have to disappear. While it may seem more "adult-like" to have calm pastels or simple neutral palettes, fun printed decor items will actually make your room pop. Here are some of my favorites:
Tie Dye Decor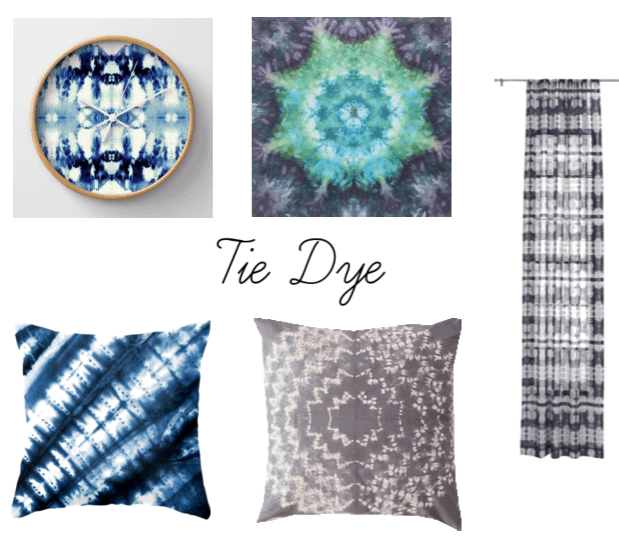 Products: Clock, Tapestry, Curtain, Light Pillow, Blue Pillow
Tie dye was the most fun print of my childhood, in my opinion, but that's probably just because everyone had those kits where you could DIY a shirt or pillowcase.
If you want to bring back this print, check out this standout clock that would pair great with a mostly-white room. Or, if you feel like adding even more color, try this tapestry, which has a dream-like quality. For some smaller accents, you can style a window with these curtains, or incorporate a throw pillow into your existing mix.
Rainbow Decor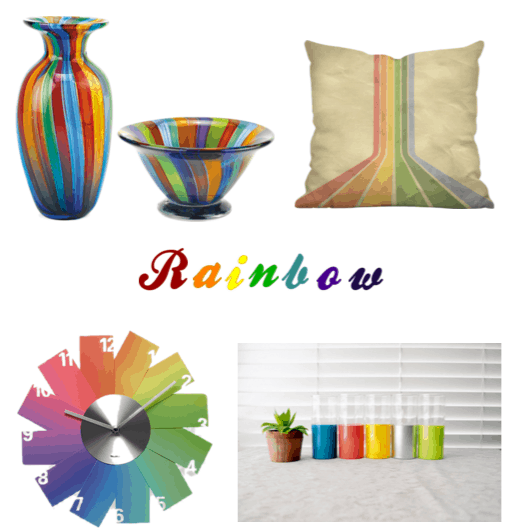 Products: Vase/Bowl, Pillow, Candle Set, Clock
If you had a whole room full of rainbow stuff I would probably be alarmed, as it's the rare person who can pull this off successfully. But rainbow is a cool way to add lots of pizazz with almost no effort since the inherent blend of colors does it all for you.
This vase and bowl set can be a nice addition to a bland kitchen, while this pillow isn't too loud and can subtly add some spice. These candles will look great in a neutral living room alongside some bright green plants. Lastly, this clock from the MoMA has every color you'd need in its blend.
Polka Dot Decor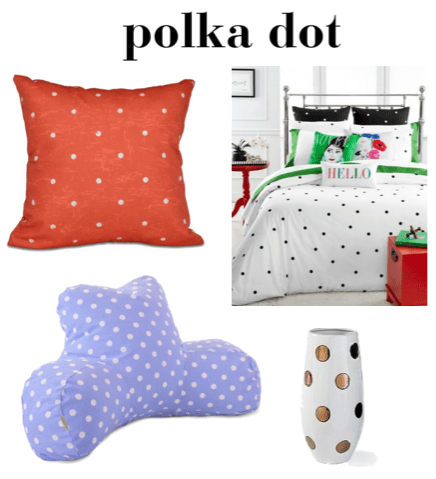 Products: Pillow, Comforter Set, Vase, Back Pillow
I wear polka dot clothing all the time and hope that I still look somewhat sophisticated, so I think the same can be said about incorporating dots into my room.
This pillow has just the right shade to make it look grown-up, while the Kate Spade comforter set provides the perfect black and white backdrop for any color scheme. This gold dotted vase will go well with other gold accents in your room, especially if you have any gold-stamped prints or foil art. I love back pillows for studying or watching movies, so why not go for it with this funky purple one?
What are your favorite decor prints?
Do you have any prints from childhood that you're nostalgic about? Do you still incorporate them in your current room design? Let me know in the comments!