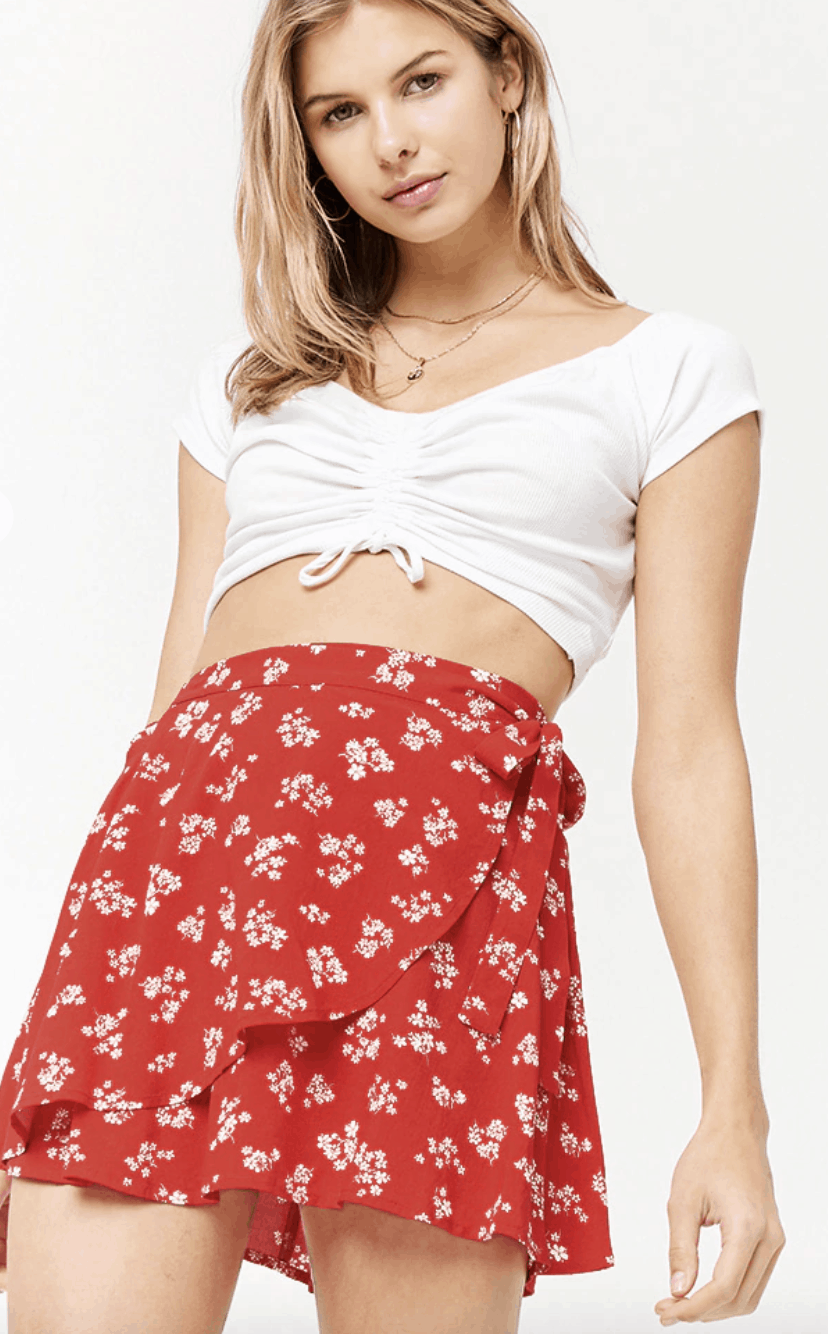 The "Fabulous Find of the Week" column gives you the heads up on all the hottest, most affordable items at your favorite stores!
We're in the midst of New York Fashion Week and I've been scanning my Instagram feed for the most relatable trends. What I've found: feminine shapes, glitter, and floral patterns galore. So, with spring right around the corner, I found the perfect floral pattern to put a smile on any gal's face.
Forever 21 can be a bit overwhelming when you step foot inside but when you find that one piece of fashion it all becomes worth it. For just $15 you can get this floral wrap mini skirt that'll carry you into the new fashion season.
Aiming for that simple beauty look, I put together 3 red floral skirt outfits perfect for the upcoming spring season.
Floral Skirt Outfit #1: Simple and Clean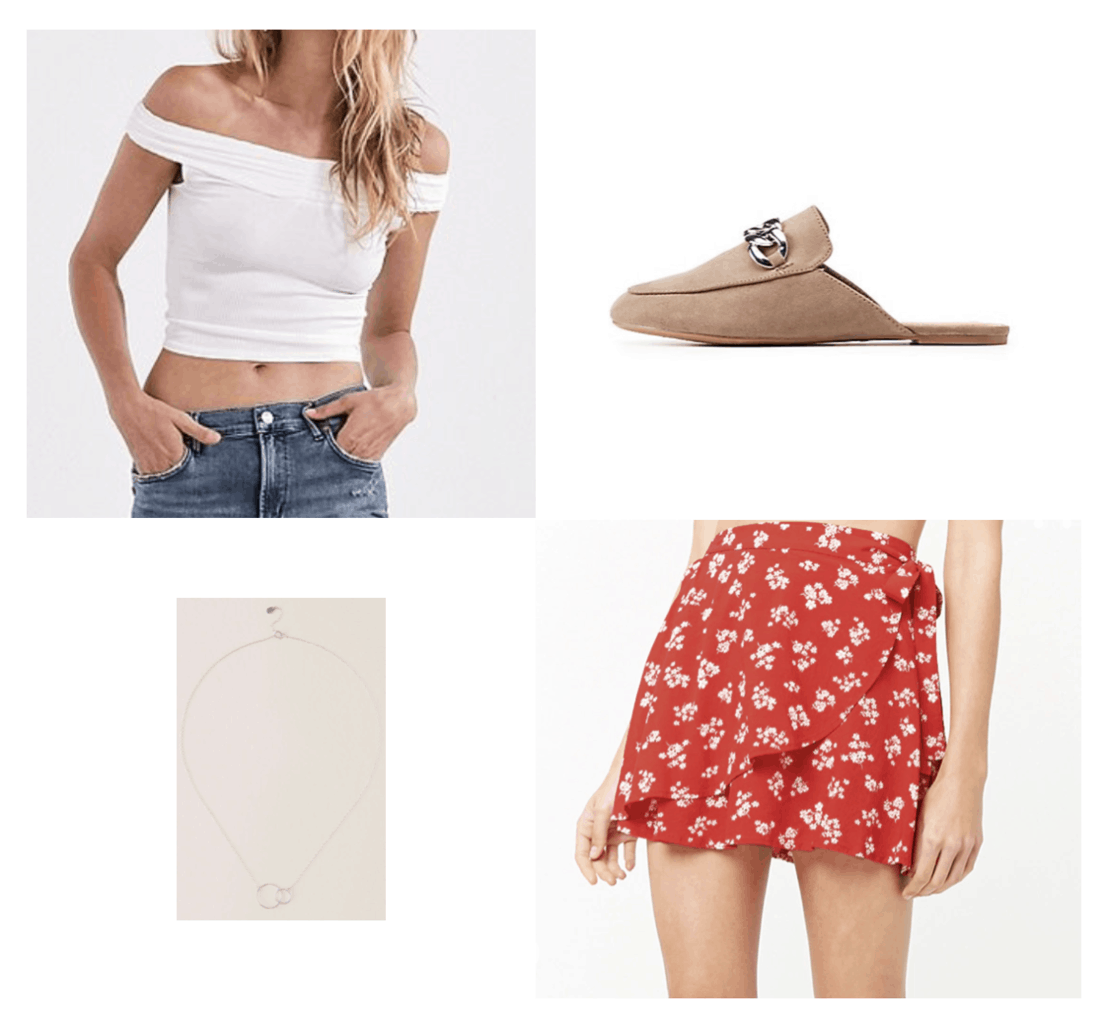 Products: Off-the-shoulder top – Urban Outfitters, Loafer Mules – Charlotte Russe, Necklace – Francesca's, Skirt – Forever 21
This skirt is bold so in this first look, we're letting it be the focus of the outfit. By keeping your makeup natural with a little pop of color on the lip, your true beauty will be on display.
Any white cropped shirt will work but werkkk those shoulders if you can this spring! A classic silver necklace will accentuate your collarbone. Finally, slip on a pair of mules for a chic and simple look.
Floral Skirt Outfit #2: Golden Floral Goddess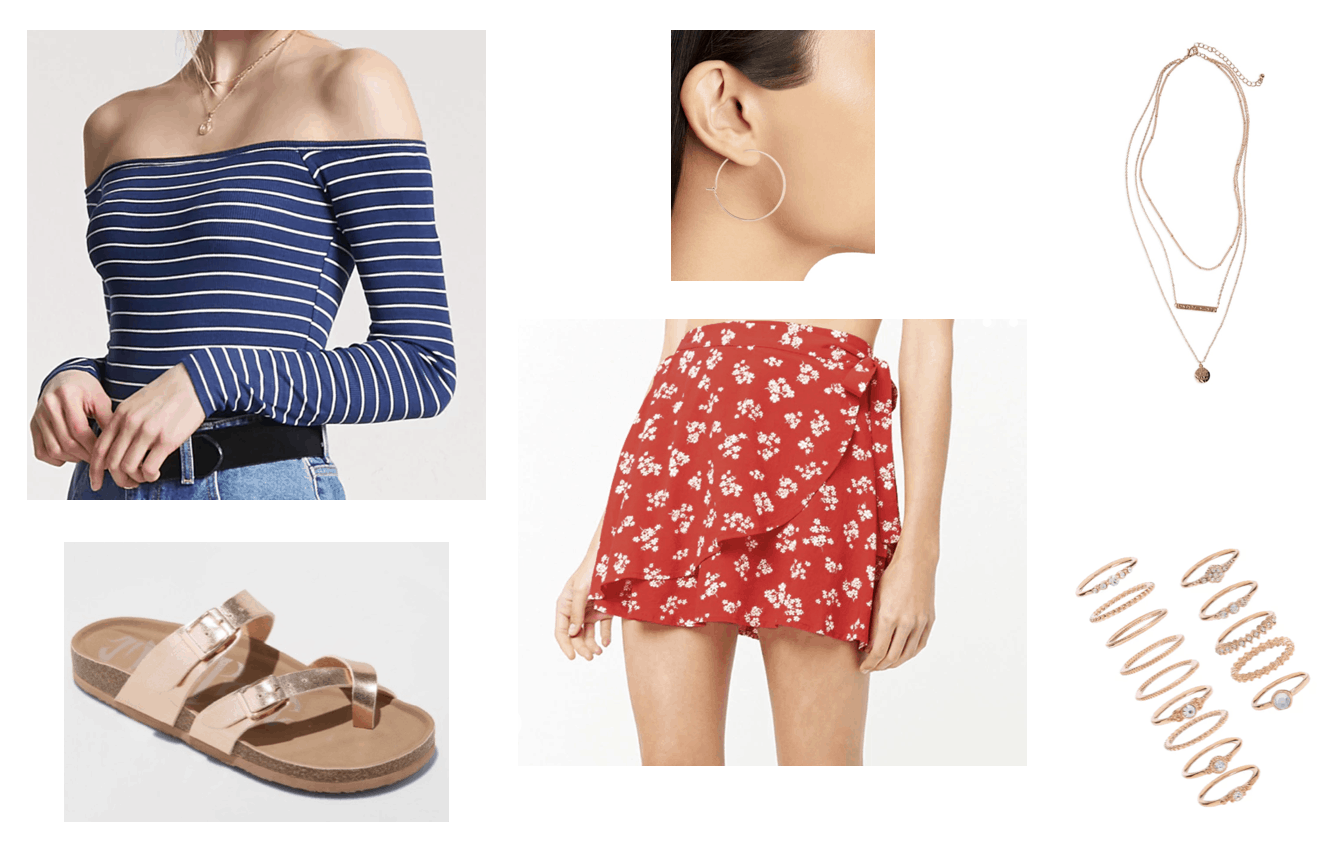 Products: Off-the-shoulder bodysuit – Forever 21, Sandals – Target, Gold Hoops – Nordstrom, Skirt – Forever 21, Necklace – Nordstrom, Rings – Forever 21
Gold, gold, gold…and shoulders again. This look is perfect for a lunch with friends that'll keep you Snap- AND Insta-ready at all times!
This blue off-the-shoulder bodysuit will complement the red in the skirt. Add in gold hoops with your hair pulled back to show off your neck. A layered necklace will give your look depth and along with the gold rings and sandals, it'll tie the whole outfit together.
Add a bit of bronzer and highlight to define those sharp angles and before you know it you'll be looking like a modern-day goddess.
Floral Skirt Outfit #3: Floral Night Out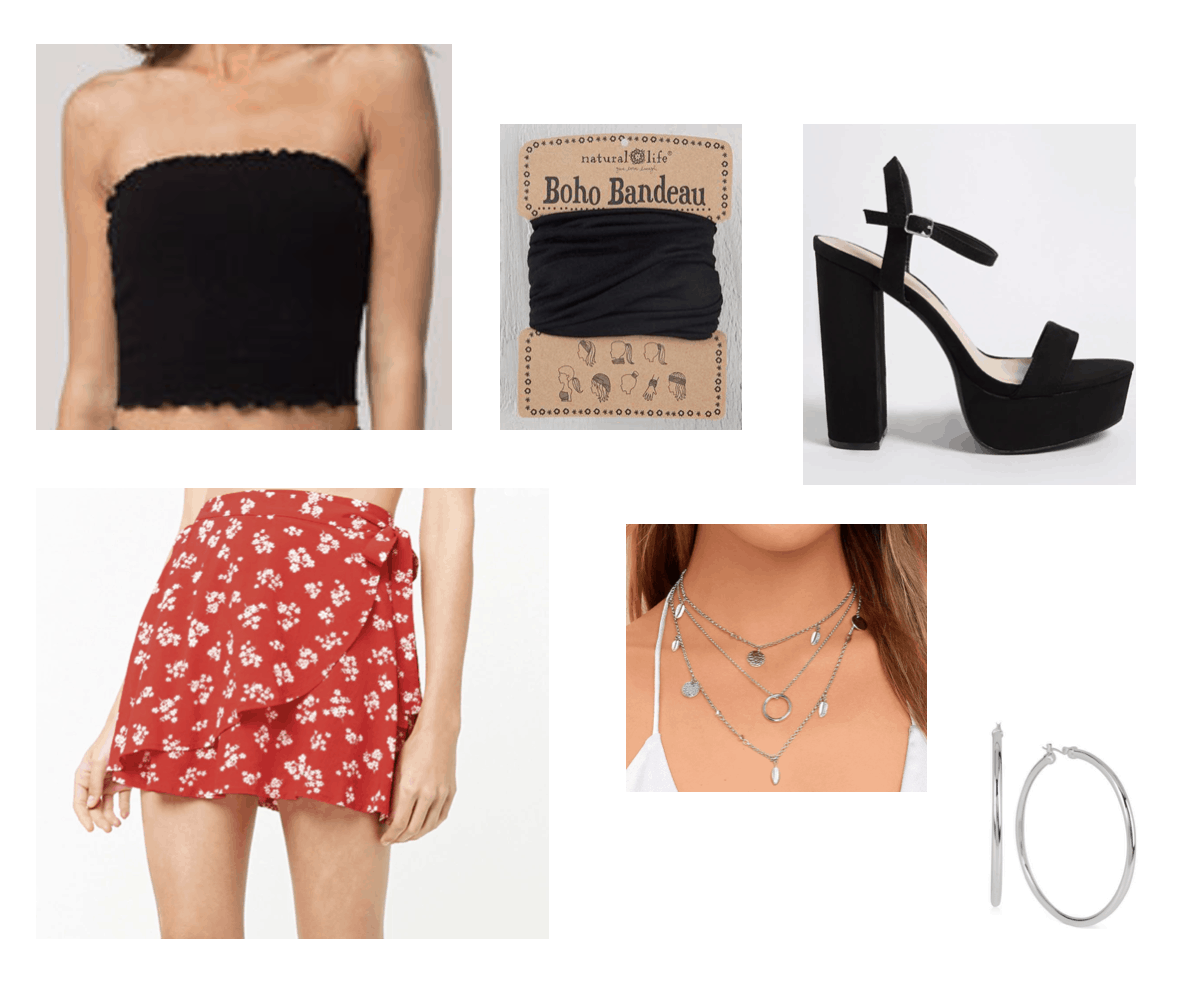 Products: Tube Top – Tillys, Boho Bandeau – Natural Life, Heels – Forever 21, Skirt – Forever 21, Necklace – Lulus, Hoops – Macy's
This is absolutely perfect for heading out for dinner and some drinks with your girls once warmer weather hits. It says you mean business but know how to have fun!
Take this super comfy tube top and pair it with our handy floral skirt. Keep with the black theme and throw on a pair of black heels. Add this amazing bandeau from Natural Life (which is also perfect for hiding greasy hair if you ever need it!) and either put your hair up in a pony with a slight curl or let your locks flow!
Give your look a touch of silver with hoops and a layered necklace to give you that extra pop! Your makeup should say F U N…but also, mysterious.
Are you a fan of this week's Fab Find?
Are you a fan of the floral trend? What are your thoughts on Fashion Week thus far? What's your favorite trend making its way to the runway of life? Let me know below!