Autumn is quickly approaching, and it is time to put away those neon yellow and pink nail polishes in lieu of more fall-inspired hues, like burnt orange and deep plum, steel gray and maroon, and chocolate brown and navy.
Get ready for darker colors that will stand out from the crowd, even when you're starting to bundle up for the changing weather. Try out one of these unique nail polish combos for your next manicure/pedicure:
1. Burnt Orange and Deep Purple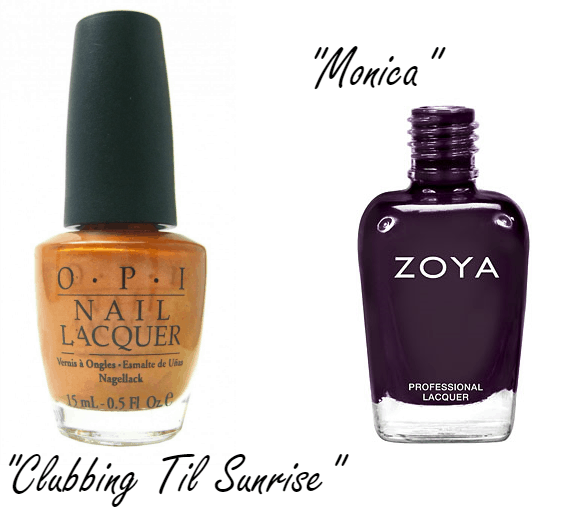 Left: "Clubbing Til Sunrise" by OPI – $8.25 at Walmart, Right: "Monica" by Zoya – $9 at Zoya
Orange and purple are across from each other on the color wheel, as most of us learned in elementary art class. Thus, it's a no-brainer that these fall tones are the perfect mani/pedi combo!
My favorite look is burnt orange on the fingernails and deep purple on the toenails. These are both very rich, royal colors, so I think this pair makes for a regal look.
I do not normally wear orange, especially not burnt orange; I am, however, excited to branch out in my color choices and try out this polish. It's perfect for autumn, when the leaves are changing and turning this gorgeous hue. And purple is my favorite color, so using a deep purple nail polish makes me happy, even on overcast, chilly fall days.
2. Steel Gray and Maroon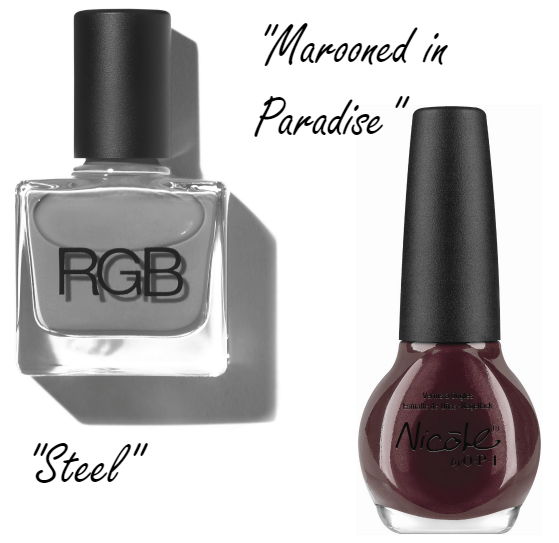 Left: "Steel" by RGB Cosmetics – $18 at RGB Cosmetics, Right: "Marooned in Paradise" by Nicole by OPI – $7.99 at CVS
This cool-toned pairing is chic and classic. I would recommend the gray on your fingernails and the maroon on your toenails for a classy, work-appropriate mani/pedi.
Gray is a neutral, but to me, it is more exciting than black. It is a versatile color that can be paired with warm or cool hues. I think a steel gray like this is a vital part of any fall nail polish collection.
Maroon is such a gorgeous color for autumn. It looks beautiful on every skintone, from light to dark. It can also pull warm or cool, depending on the shade of maroon or what other colors it is paired with.
3. Chocolate Brown and Navy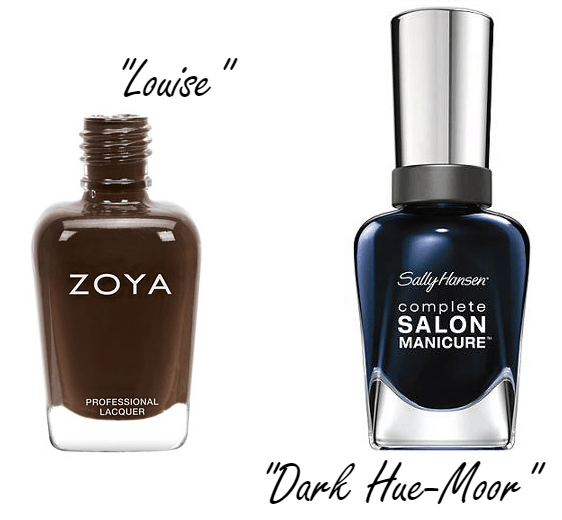 Left: "Louise" by Zoya – $9 at Zoya, Right: "Dark Hue-Moor" by Sally Hansen – $6.44 at Walmart
A combo of warm chocolate brown and cool navy blue is a fresh, preppy look for the fall season. Since I love a neutral nail, I would personally choose the brown for my fingernails, but I think you could use either color for your manicure and pedicure; no matter what you choose, you will look ready for fall!
There is something so chic about dark brown nails; from far away, they could look black, but up close, they are warmer and more subtle than a black polish would be. And navy polish is the same way, depending on how deep of a shade you choose.
Will you be trying any of these polish combos?
Do you like to mix up your mani/pedi colors? I hope you try out my ideas, but please share your favorite pairings in the comments below! I look forward to reading your ideas.