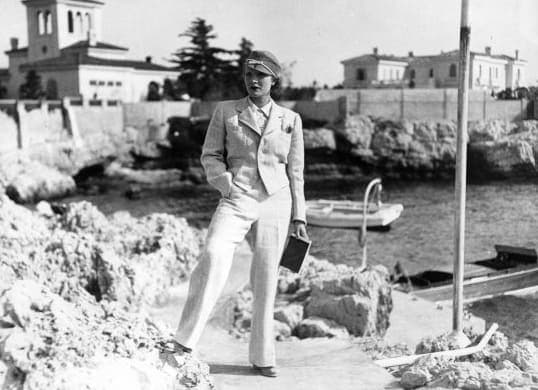 When you think of a fashion icon from the past, who is the first person that comes to mind? Marilyn Monroe? Audrey Hepburn? Edie Sedgwick, perhaps? While all three of those women have enviable styles that we absolutely love, there are so many other fashionable women that have graced the history pages.
This biweekly column focuses on just that: unexpected and out-of-the-box fashion icons from the past. We feature women who have not only made an impact, but also have distinct signature styles that we can still draw inspiration from today.
If you haven't seen them already, be sure to check out our other "A History of Style" posts on Amelia Earhart, Billie Holiday, Joan Jett, Louise Brooks, Dorothy Dandridge, Elizabeth Taylor, Edith Head, Mary Tyler Moore, Sylvia Plath and Edith Bouvier Beale.
This week we'll be taking a closer look at actress Marlene Dietrich's androgynous, yet glam style. Read on to learn more about Marlene's life and unique style, then check out some outfit ideas to help you channel her look for yourself: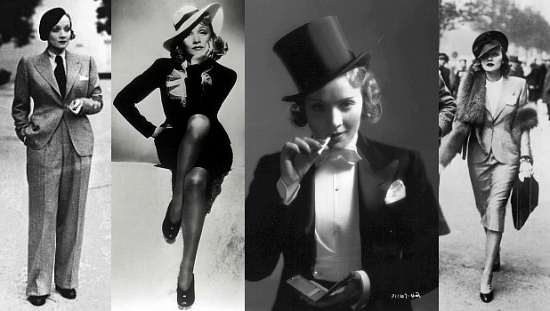 5 Facts About Marlene Dietrich
Marlene was born Marie Magdalene Dietrich on December 27, 1901 in Berlin, Germany.
She began acting in the early 1920s, but didn't gain huge success until her role in the 1930 film, Blue Angel. After that, Marlene was offered a contract with Paramount Studios and she immediately relocated to Hollywood. Marlene was one of the most famous actresses of this period and perhaps the century – in 1999, the American Film Institute named her the ninth greatest female star of all time.
Marlene became an American citizen in 1939 and was also well-known for her staunch support of the troops during World War II. She was one of the first celebrities to raise war bonds and even performed for the Allied troops on the front lines.
From the early 1950s through the mid-1970s, Marlene worked primarily as a cabaret artist, traveling to major cities and performing song and dance routines. During this time period, she also appeared in several films and had a brief stint on Broadway.
Marlene passed away in 1992, but her legacy and iconic style still live on today. In fact, during this past fashion week, Marlene served as the muse for several designers' Fall 2012 collections, including Jason Wu and Peter Som.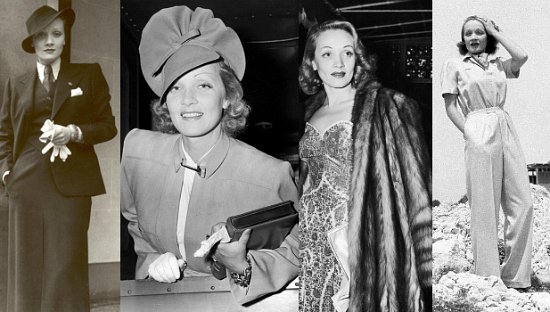 Marlene's Style 101
Androgyny. The most famous aspect of Marlene's style is her penchant for menswear. She wore masculine three-piece suits to create a distinctly androgynous look that helped to revolutionize and redefine women's fashion. In fact, during the 1930s, she (along with Katharine Hepburn) helped to popularize and make pants acceptable for women to wear. Thanks, gals!
Glamour Girl. Although she loved menswear, Marlene didn't wear suits 24/7 – she also had a fondness for all things luxe. She wore pencil skirts, form-fitting dresses and silky blouses for a sultry look that exuded Old Hollywood glamour.
Hats off. No matter what she was wearing, Marlene usually topped her outfits off with a chic hat. Whether it was a cloche, fedora, beret or top hat, Marlene rocked each one with confidence and ease. Mimic her look for yourself by finding a modern-day interpretation of one of her caps for a stylish aesthetic.
Outfits for Inspiration
Outfit #1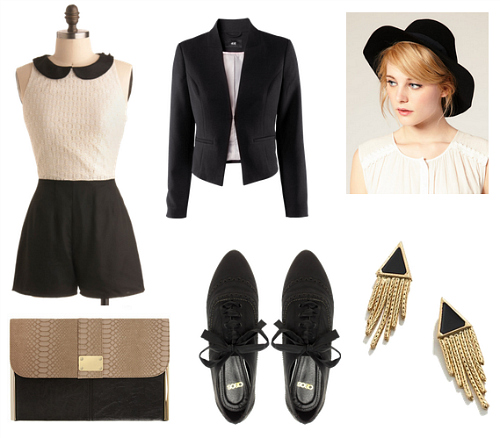 Product Info: Romper- ModCloth, Blazer- H&M, Hat- ASOS, Clutch- Dorothy Perkins, Oxfords- ASOS, Earrings- Madewell
Outfit #2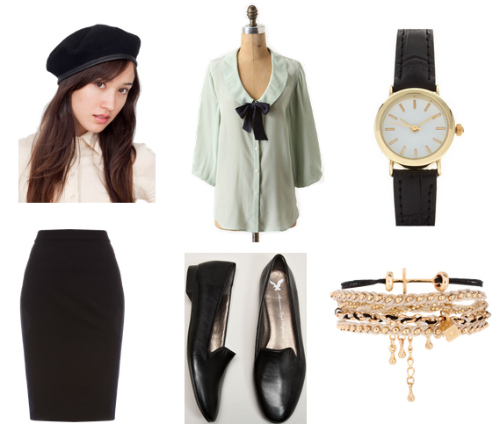 Product Info: Hat- American Apparel, Blouse- Anthropologie, Watch- ASOS, Skirt- Dorothy Perkins, Loafers- American Eagle Outfitters, Bracelets- ASOS
Outfit #3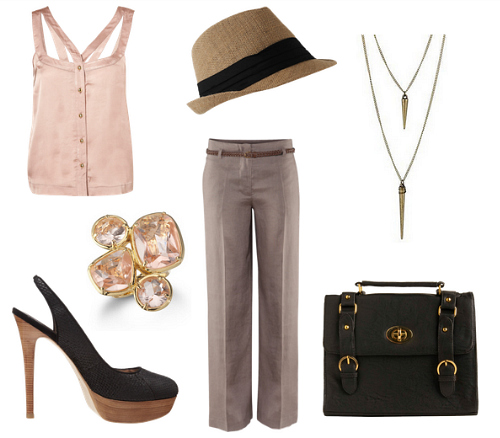 Product Info: Blouse- Topshop, Hat- Forever 21, Necklace- Miss Selfridge, Ring- Charm & Chain, Trousers- H&M, Shoes- Endless, Satchel- ModCloth
What do you think?
Do you find Marlene's style inspiring? What do you think of her look? Would you wear any of these outfits? Let me know what you think by leaving a comment below!