This post may contain affiliate links, which means we may receive a commission if you purchase through our links. Please
read our full disclosure here
.
From A$AP Rocky to Timothee Chalamet, Hollywood's biggest male stars are stepping up their fashion game. Many, like Harry Styles, are doing so by bending stereotypical gender norms. Long gone are the days of black tuxedos on the red carpets, or if someone was feeling a little daring that year, navy.
Women's fashion has no shortage of ideas that men can borrow, from sheer tops to crossover bags. Thanks to these looks, menswear is an ever more exciting frontier.
Now many women's clothes are inspired by men's fashion, from Oxford shoes to leather blazers in the style of Brad Pitt in Fight Club. Let's not even get started on the athleisure movement, which really turned gender norms in the fashion industry upside down. I mean who doesn't want to wear a tracksuit 24/7 in the name of fashion?
But there are also many menswear trends that have not yet been put to the test with a woman's touch. And if what women have done to suits is any indication, women can totally pull off any menswear trend.
As we progress to a fashion industry less restricted by gender norms, here are some trends that will make taking a rendezvous to the men's section worth it.
Undershirt + Chain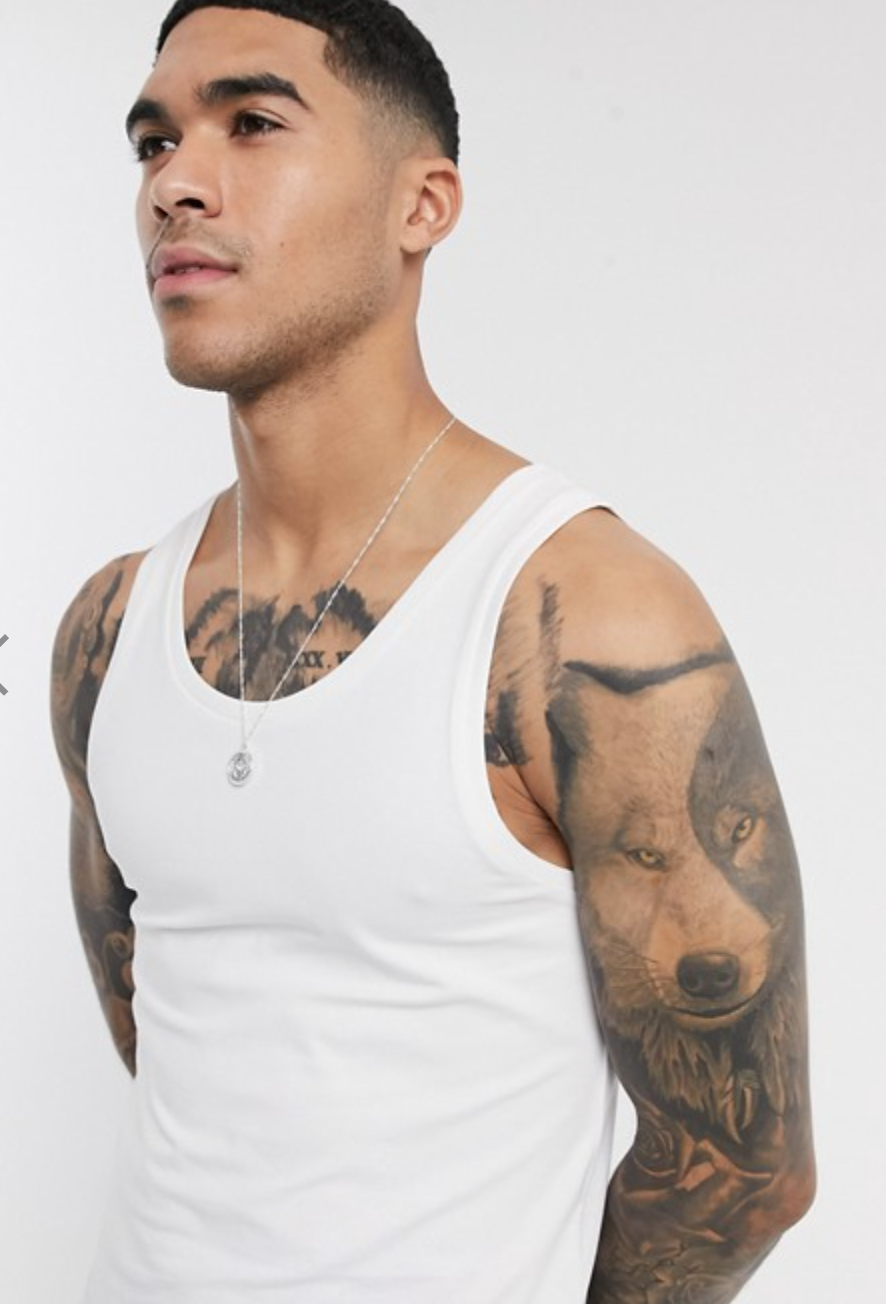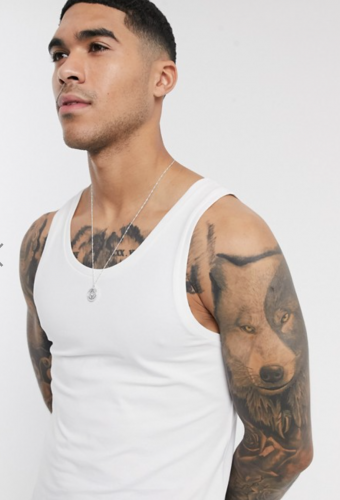 The so called "wifebeater" is a decidedly masculine look, seen on everyone from Marlon Brando in A Streetcar Named Desire to TikTok boys and their "thirst traps". And that's why it's a perfect trend for women to reinvent.
If you're styling it to its vibe, pair a white tank and chain with some cargo pants and a pair of standout boots to give your outfit some color.
Or play against character and style it with a cute plaid skirt and some combat boots for a perfect class outfit.
Visible high socks
Back in high school, I thought boys in basketball sneakers, shorts and white high socks was where fashion went to die. However, seeing this look on Pharrell makes me question my first impression.
To be fair, that man wears hats bigger than his head and I think he's killing it, so he can really pull off anything.
Wear this look with some shorts and an oversized shirt or hoodie for a cute coffee run. Or just try switching out high socks on days you would normally wear barely there socks.
Open collared shirt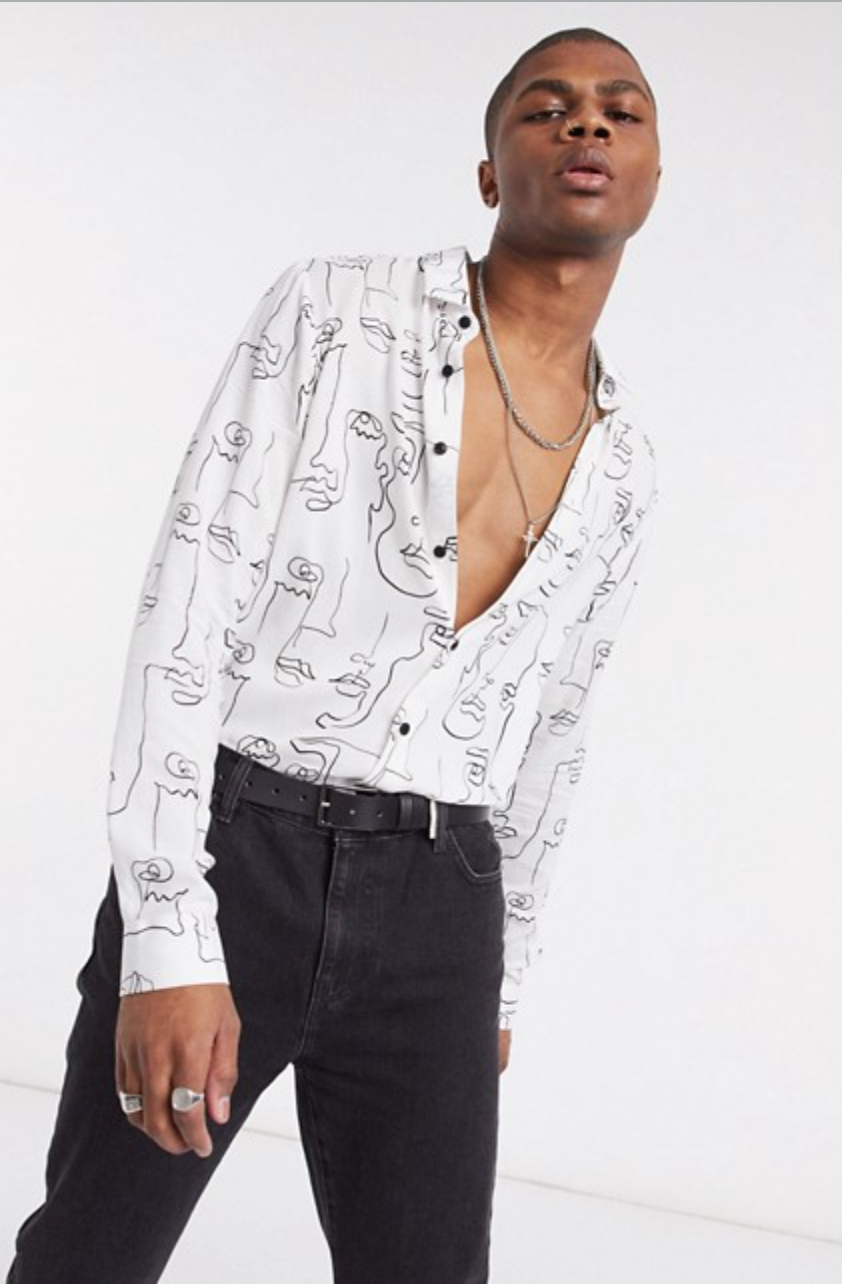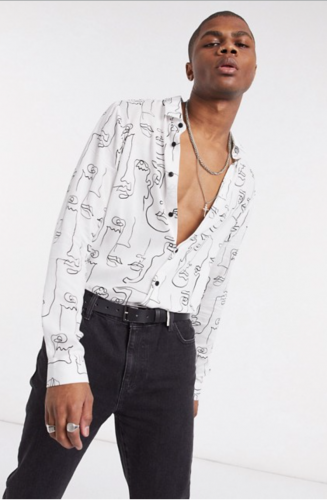 In recent seasons, men have been trying to outdo women when it comes to cleavage, and while the matter of who wore it better was settled by Jennifer Lopez ages ago at the Grammy's, they are still giving us a run for our money.
Feeling daring? Take the plunge and pair an open button-down with some high rise wide pants and that's it. Or, if you're feeling a little less risqué, style an open colored shirt with a lace bralette, or a sheer top — but I must say, I think Harry Styles won the sheer top game at the 2019 Met Gala.
Over the shoulder sweater
The polo match/country club/chinos/Vineyard Vines look never goes old. Whether you're hanging out with the Kooks (because, yeah, they're filming the second season of OBX!!) or going to a drive thru, this is an easy way to style your looks from summer to fall.
When it's warm the shoulder sweater is just a cute accessory for 2020's tennis girl chic look, but now in fall, you can also wear it when it gets cold. Who knew fashion could be so practical?
The men's section has always seemed to me like a display of all the boring colors of the season and of course a red flannel here and there, but more and more I find myself gravitating towards that back corner of the store not even realizing I am in the men's section. When you're stuck realizing you and your friends have been wearing the same Brandy tops for the past three years, the men's section is made to help you stand out.
I hope you will now venture into the exciting world of the men's section, because soon enough there will be no separate section, and I for one can't wait for more readily available options.
What men's styling trend do you want to try out?
Do you enjoy shopping in the men's section? What's your favorite all time menswear fashion trend? Let us know!