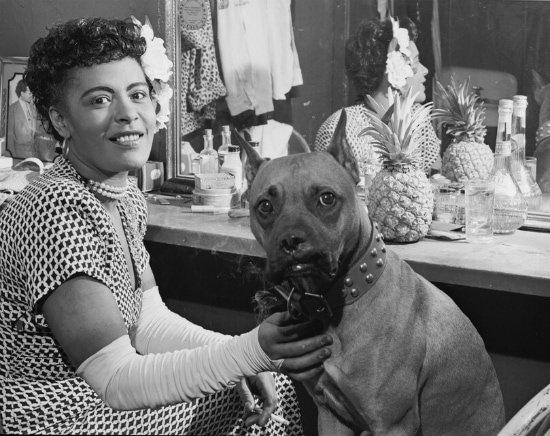 When you think of a fashion icon from the past, who is the first person that comes to mind? Marilyn Monroe? Audrey Hepburn? Edie Sedgwick, perhaps? While all three of those women have enviable styles that we absolutely love, there are so many other fashionable women that have graced the history pages.
This bi-weekly column focuses on just that: unexpected and out-of-the-box fashion icons from the past. We feature women who are not only made an impact, but have a distinct signature style that we can still draw inspiration from today.
Last time, we took a closer look at Amelia Earhart's menswear-inspired style, and now we'll be discussing the influential jazz singer Billie Holiday. Read on to learn more about her life and unique style, then check out some outfits ideas to help you channel her look for yourself:
5 Facts About Billie
Billie was born Eleanora Fagan Gough on April 7, 1915 in Philadelphia, Pennsylvania. She later adopted the stage name 'Billie Holiday' after her admiration for an actress named Billie Dove.
When she was just 17 years old, Billie began singing at jazz clubs in New York City. She was discovered by a music producer in 1933. By the time she was 18, she had already cut her first album.
Billie was given the nickname Lady Day by her friend and musical partner Lester Young, which stuck with her throughout her life.
Billie was known for her unique, distinctive singing voice and many of the songs she recorded became jazz standards. Some of her more famous songs include "Strange Fruit", "Easy Living", "God Bless the Child" and "Fine and Mellow".
Unfortunately, Billie had struggled with drinking and drug problems for many years, which ultimately resulted in her death on July 17, 1959 at the young age of 44.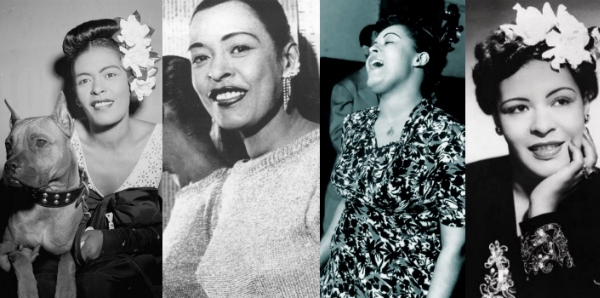 Billie's Style 101
Elaborate Hair Accessories. Billie was often photographed wearing her signature accessory: beautiful flowers which she pinned in her hair. For an authentic Billie-inspired look, adorn your hair with fresh flowers or look for a floral hair clip or headband.
Statement Jewelry. Never one to blend in with a crowd, Billie liked to wear lots of gorgeous, statement-making jewelry. She wore chandelier earrings, cocktail rings and strands of pearls for a lounge-like vibe which can easily be mimicked today.
Fancy Frocks. Even when she wasn't performing, Billie always accentuated her curves with gorgeous, body-skimming dresses. Printed, lacy or bejeweled, Billie looked amazing in every dress she wore. Channel her style for yourself by wearing a fancy dress during the day or by rocking a show-stopping cocktail dress for a formal party or event.
Luxe Details. Whether she wore an oversized bow, a fur coat or a sequin-encrusted sweater, Billie knew how to make a statement with her wardrobe. She always wore pieces with that extra dose of pizzazz, which made her style anything but average.
Outfits for Inspiration
Lady Sings the Blues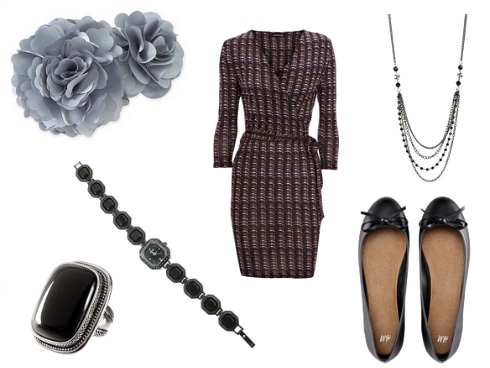 Product Info: Hair Clip- Nordstrom, Dress- Warehouse, Necklace- Wet Seal, Ring- H&M, Watch- 1928, Flats- H&M
Autumn in New York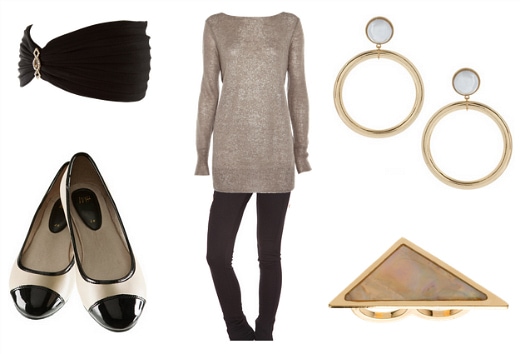 Product Info: Head Wrap- ASOS, Sweater- Oasis, Earrings- ASOS, Flats- H&M, Pants- Forever 21, Ring- ASOS
I'm Painting the Town Red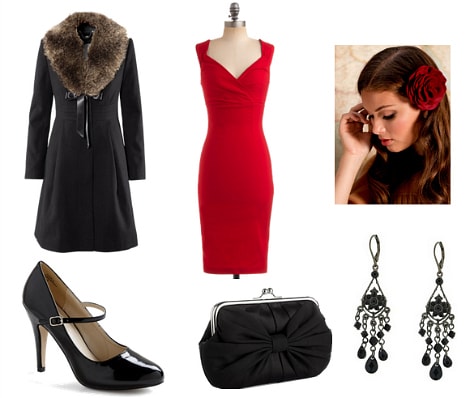 Product Info: Coat- H&M, Dress- ModCloth, Hair Clip- Ruche, Pumps- ModCloth, Clutch- Monsoon, Earrings- Macy's
What do you think?
Do you find Billie's style inspiring? What do you think of her look? Would you wear any of these outfits? Which Billie Holiday song is your favorite? Let me know what you think by leaving a comment below!