This post may contain affiliate links, which means we may receive a commission if you purchase through our links. Please
read our full disclosure here
.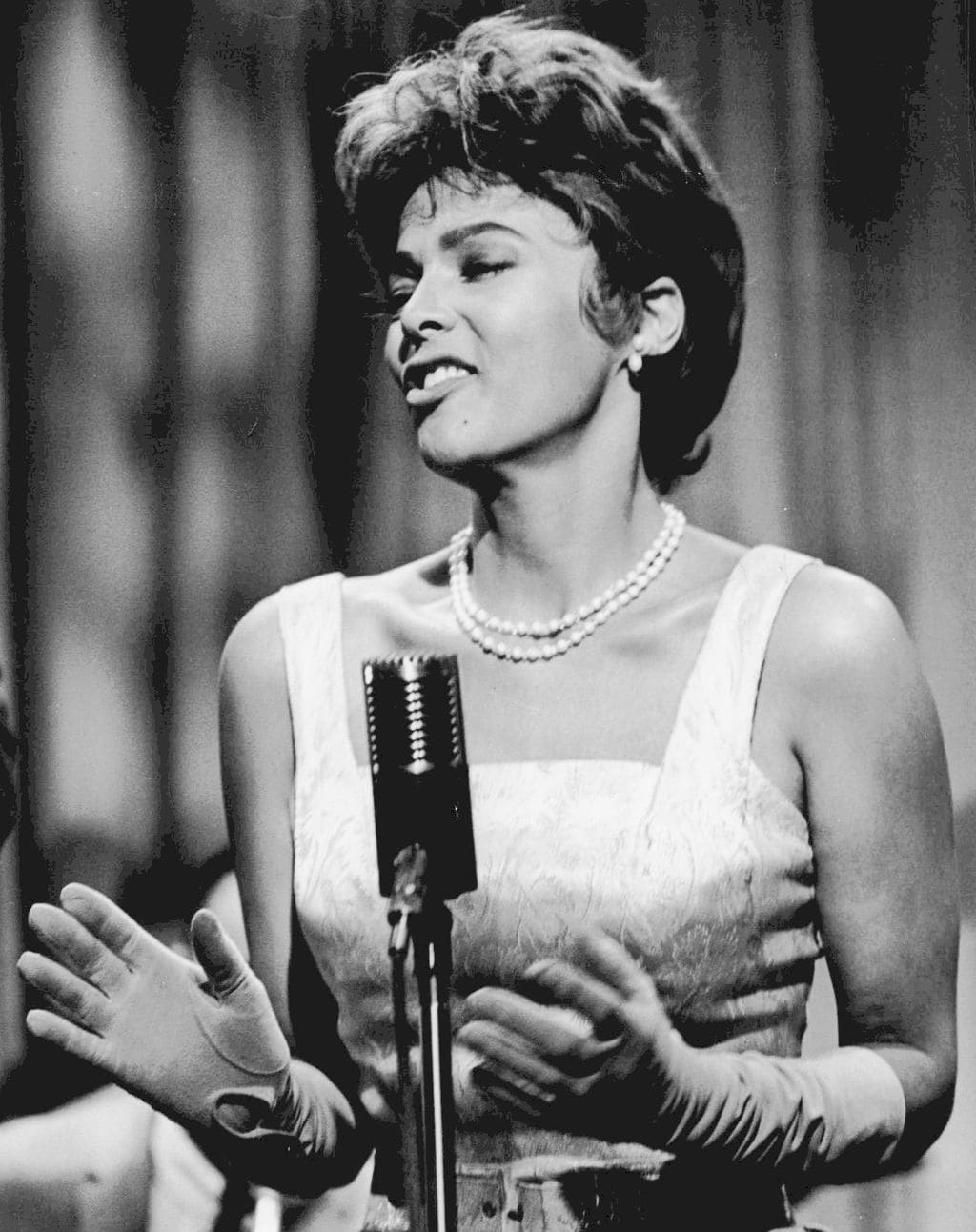 When you think of a fashion icon from the past, who is the first person that comes to mind? Marilyn Monroe? Audrey Hepburn? Edie Sedgwick, perhaps? While all three of those women have enviable styles that we absolutely love, there are so many other fashionable women that have graced the history pages.
This bi-weekly column focuses on just that: unexpected and out-of-the-box fashion icons from the past. We feature women who have not only made an impact, but also have distinct signature styles that we can still draw inspiration from today.
If you haven't seen them already, be sure to check out our other "A History of Style" posts on Amelia Earhart, Billie Holiday, Joan Jett and Louise Brooks.
This week, we'll be taking a closer look at singer, actress and performer Dorothy Dandridge, who was not only a triple threat, but had an amazing sense of style to boot. Read on to learn more about her life and unique style, then check out some outfits ideas to help you channel her look for yourself:
5 Facts About Dorothy Dandridge
Dorothy Jean Dandridge was born on November 9, 1922 in Cleveland, Ohio. She is also known by her nickname, Dottie Mae.
When she was young, Dorothy, her sister Vivian and Etta Jones were part of a traveling act called the "Wonder Kids". For five years, they toured the country performing acrobatics, songs and skits.
Dorothy, Vivian and Etta later formed a singing group — The Dandridge Sisters — where they headlined at the famed Cotton Club in Harlem and even appeared in a few movies. The group later disbanded after a year and a half of touring, but by then Dorothy was determined to become an actress.
Dorothy had many small parts in films, before her breakthrough role in the 1954 film Carmen Jones. Dorothy was nominated for an Academy Award for her performance and was actually the first African-American actress to be nominated for an Oscar in the "Best Actress in a Leading Role" category. Dorothy continued to act through the early 1960s.
After an almost five year hiatus from acting, Dorothy planned to make a career comeback, but tragically passed away before those plans came into fruition. Her death on September 8, 1965 was ruled an accidental drug overdose. Dorothy was just 42 years old.
Dorothy's Style 101
Keepin' It Classy. Dorothy's style was filled with lots of well-tailored shapes and silhouettes, which created a classic, yet unfussy look. She wore clean-cut blouses, dresses and trousers for a timeless look — most of her outfits would still be considered super-stylish today!
Prim & Proper. To complement her classic look, Dorothy also chose pieces with a distinct feminine flair. She accessorized with gorgeous jewelry, sleek handbags and ladylike footwear, which added the finishing touches to her timeless outfits.
Figure-Hugging Pieces. Dorothy always wore outfits that accentuated her amazing figure. She chose pieces that were body-skimming (but never vulgar!) and used belts and scarves to show off her hourglass shape.
Shoulder to Shoulder. Dorothy was often photographed wearing clothes that showed off her gorgeous shoulders. Mimic her look for yourself by wearing strapless or off-the-shoulder tops and dresses.
Outfits for Inspiration
Outfit #1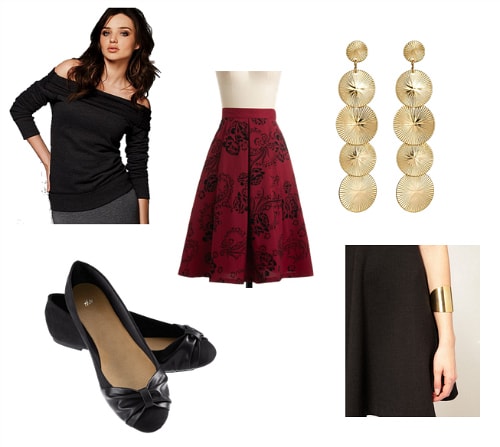 Product Info: Top- Victoria's Secret, Skirt- ModCloth, Earrings- Max & Chloe, Flats- H&M, Bracelet- ASOS
Outfit #2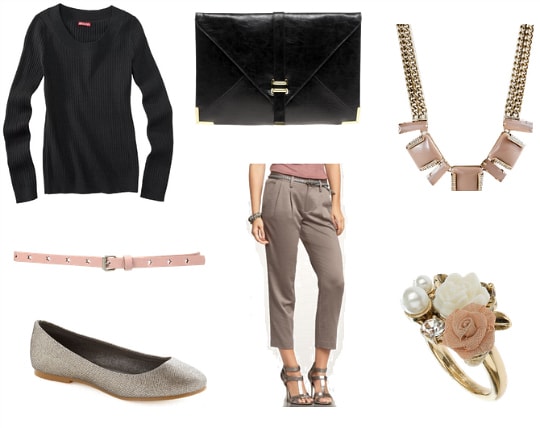 Product Info: Sweater- Target, Clutch- ASOS, Necklace- J. Crew, Belt- Forever 21, Pants- Gap, Flats- ModCloth, Ring- Dorothy Perkins
Outfit #3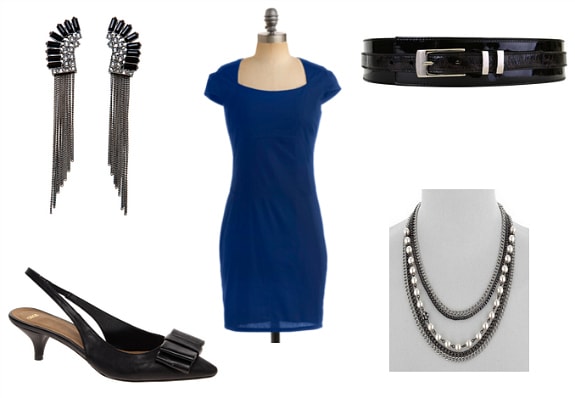 Product Info: Earrings- BCBG, Dress- ModCloth, Belt- Lodis, Shoes- ASOS, Necklace- Miss Selfridge
What do you think?
Do you find Dorothy's style inspiring? What do you think of her look? Would you wear any of these outfits? Let me know what you think by leaving a comment below!