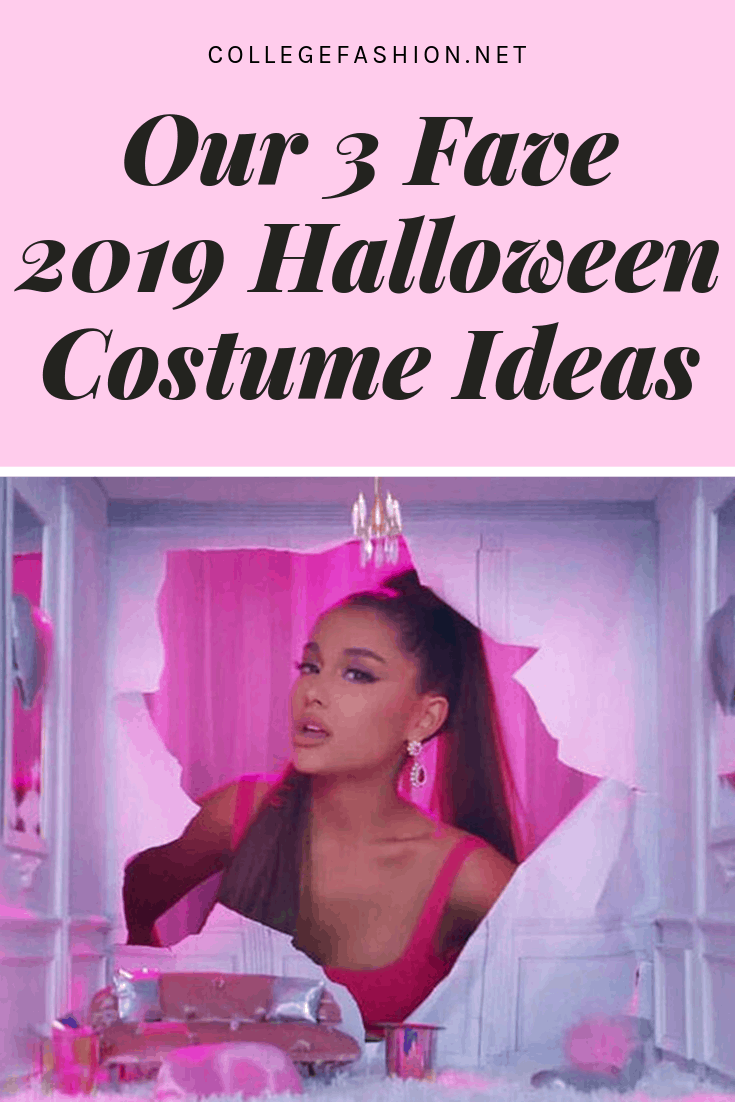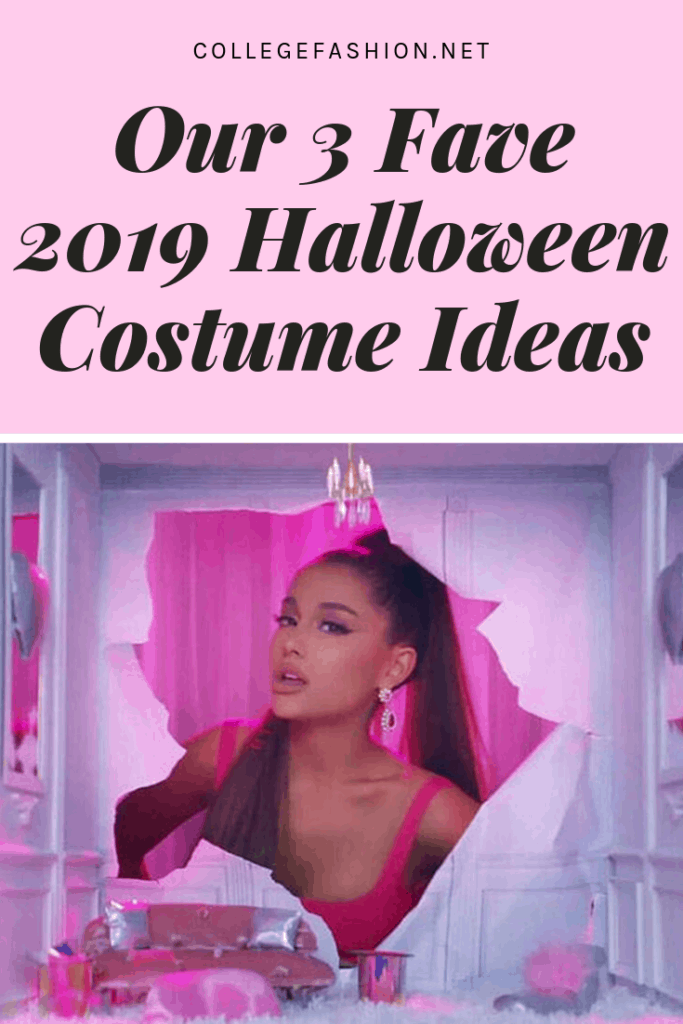 It's that time of the year again! Now that summer is over and pumpkin spice lattes are back at Starbucks, it's time to start planning your Halloween costume. In 2019, there have been so many movies, tv shows, and songs that quickly became huge pop culture references, and they will no doubt become halloween costumes, too!
If you're looking for something fun and cute to wear this year, but perhaps something different from the sexy cats and mean girls costumes you'll see everywhere, we've got you!
Keep on reading to discover 3 of our favorite womens halloween costumes for 2019.
1. Detective Pikachu Costume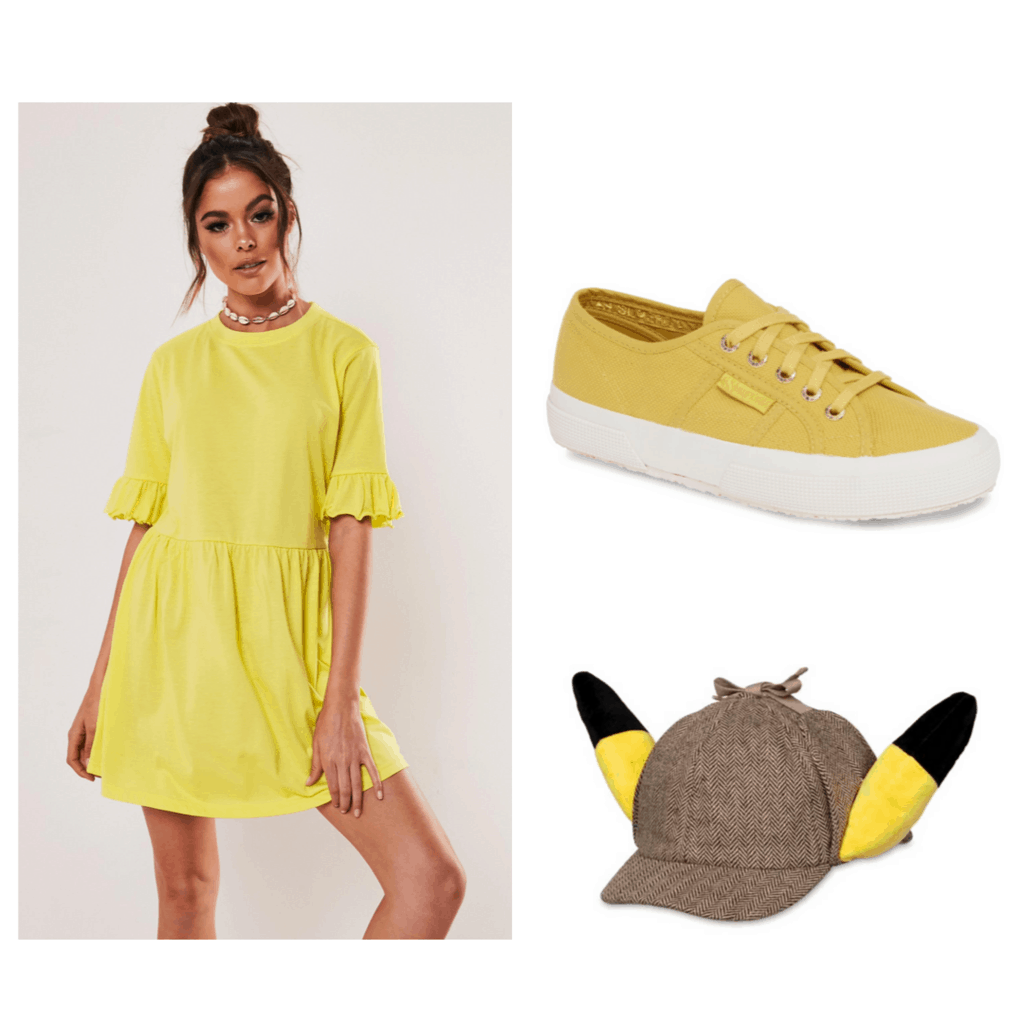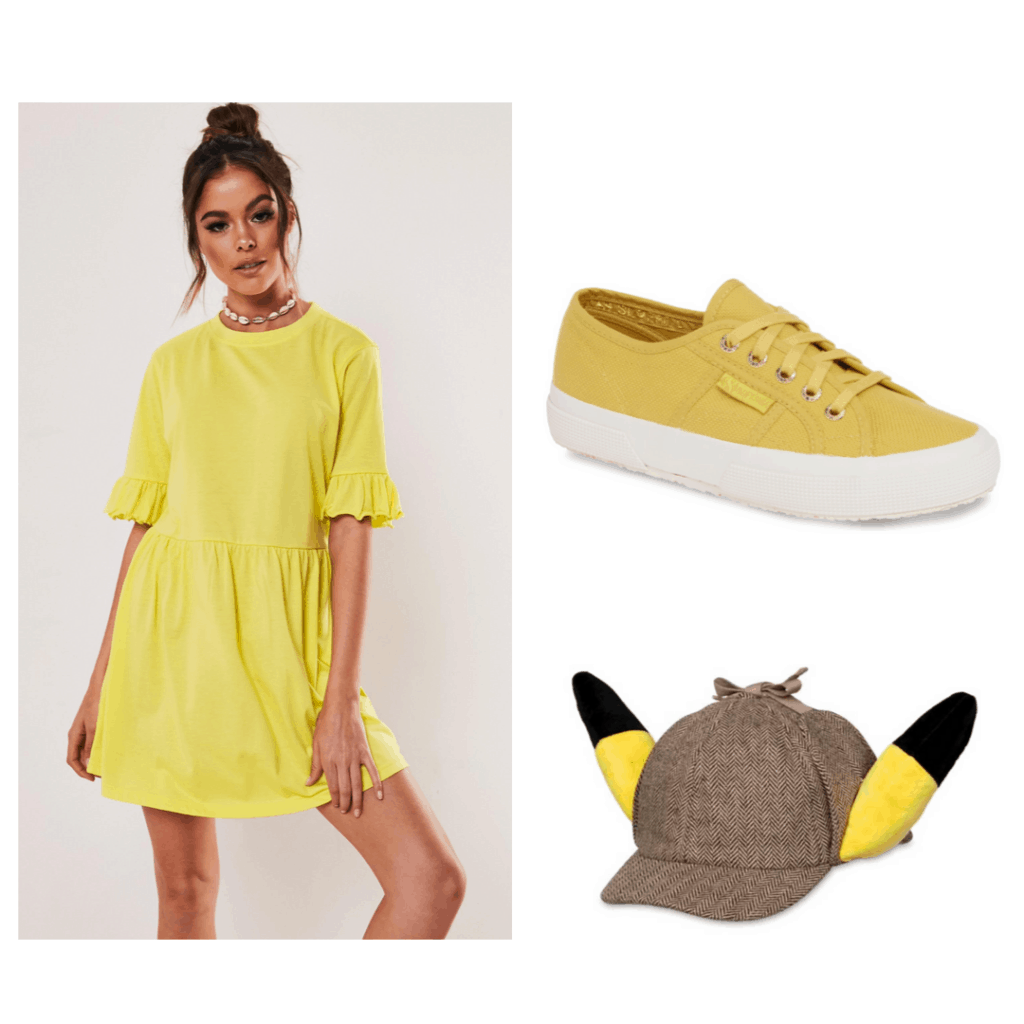 Products: Pokemon Detective Hat – Pokemon Center, Yellow Dress – Missguided, Superga sneakers – Nordstrom
Detective Pikachu has got to be one of the cutest movie characters of 2019, plus, it's a really easy Halloween costume to recreate.
For an easy and quirky Detective Pikachu costume, you could go for the combo above. Just combine the official detective Pikachu hat, a yellow dress, and yellow Superga sneakers.
Or, if you want to go with an even more low-key costume, just don all yellow and use red makeup to draw dots on your cheeks. Easy and everyone will know who you are!
2. Area 51 Costume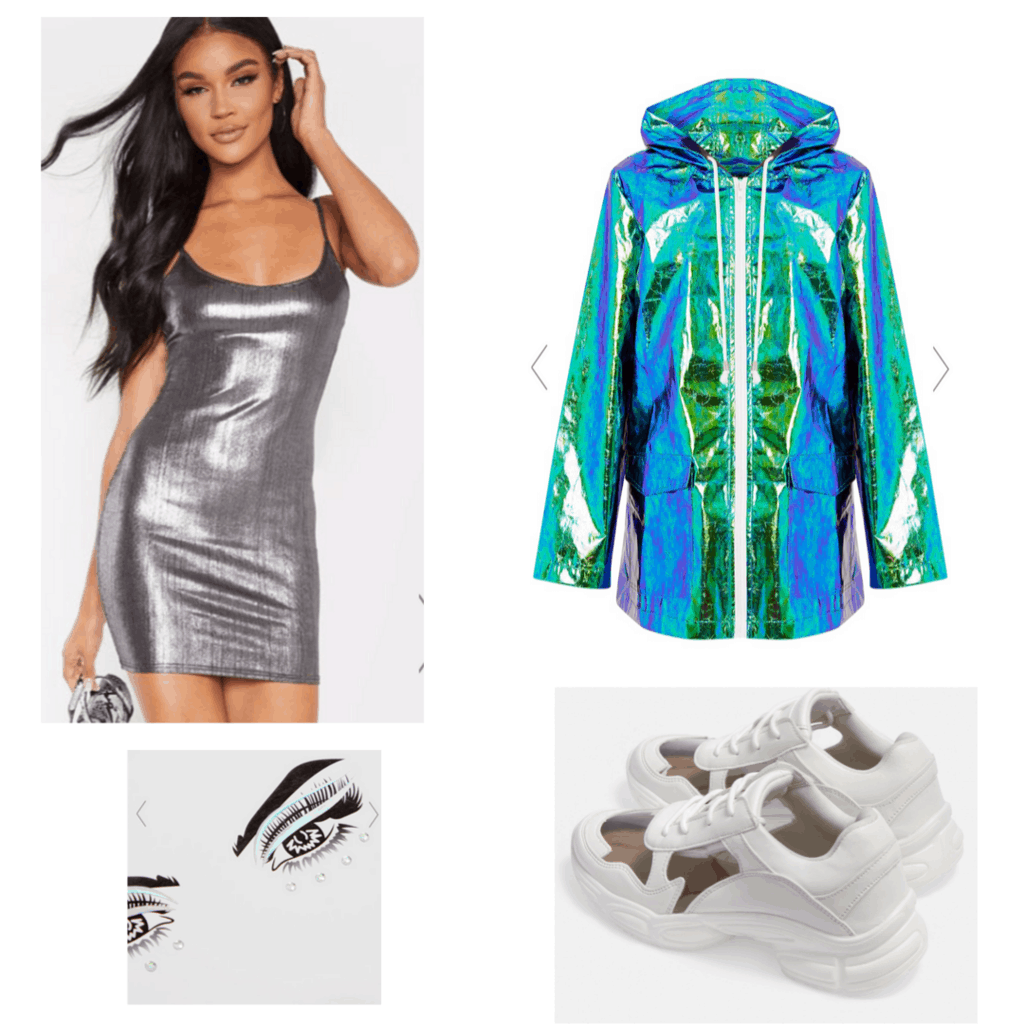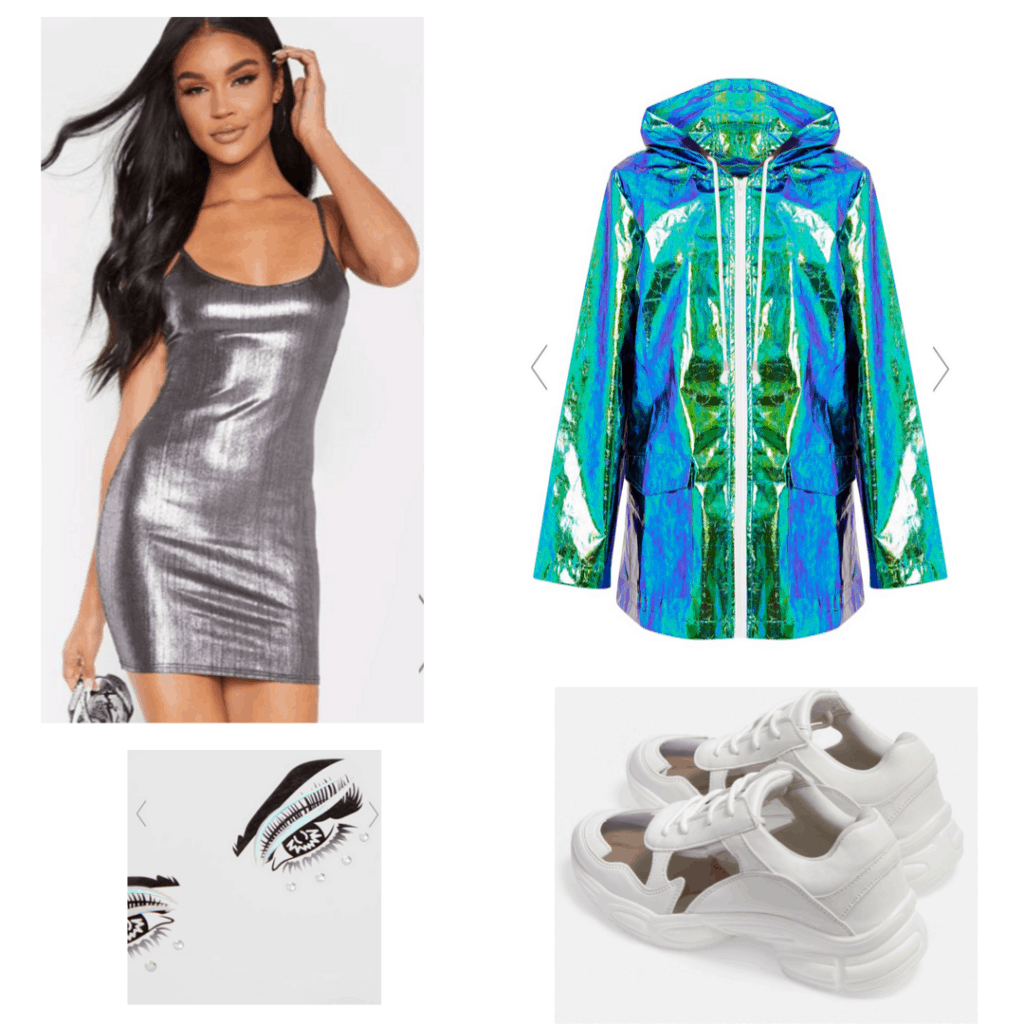 Products: Holographic raincoat – PrettyLittleThing, Holographic face stickers – PrettyLittleThing, Metallic Dress – PrettyLittleThing, Chunky white sneakers – Missguided
In a new take on the traditional alien Halloween costume, here is a costume inspired by the Area 51 meme that made headlines this summer, and that is turning into a music festival later this month.
In my opinion, a good Halloween costume should show off your personality and be fun (or scary, if you want to!) but it should still feel comfortable so you can enjoy your party. With that in mind, I paired this metallic dress with a holographic raincoat, clear paneled chunky sneakers and holographic face stickers.
If you want to spend a bit more time on your costume and go for a complete alien look, check out this alien makeup tutorial that has similar colors to the outfit above.
3. Ariana Grande 7 Rings Costume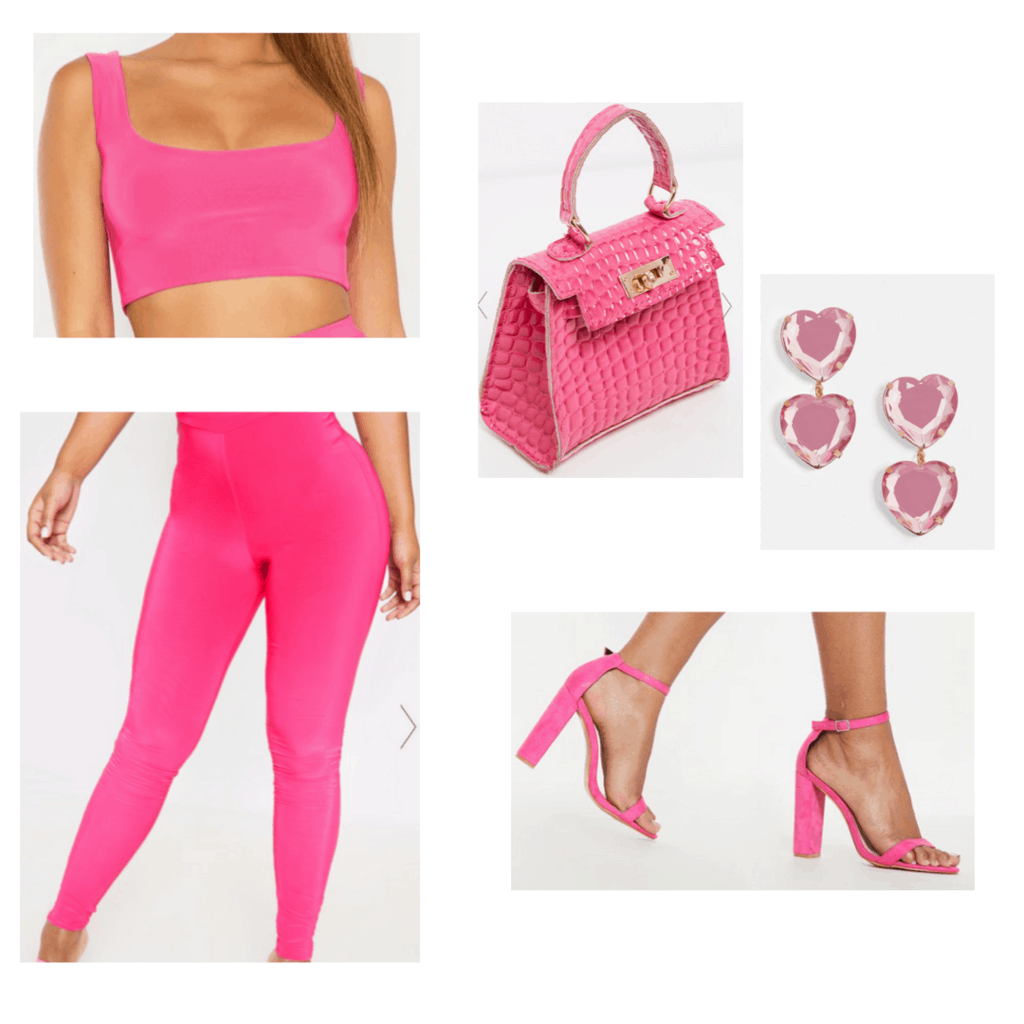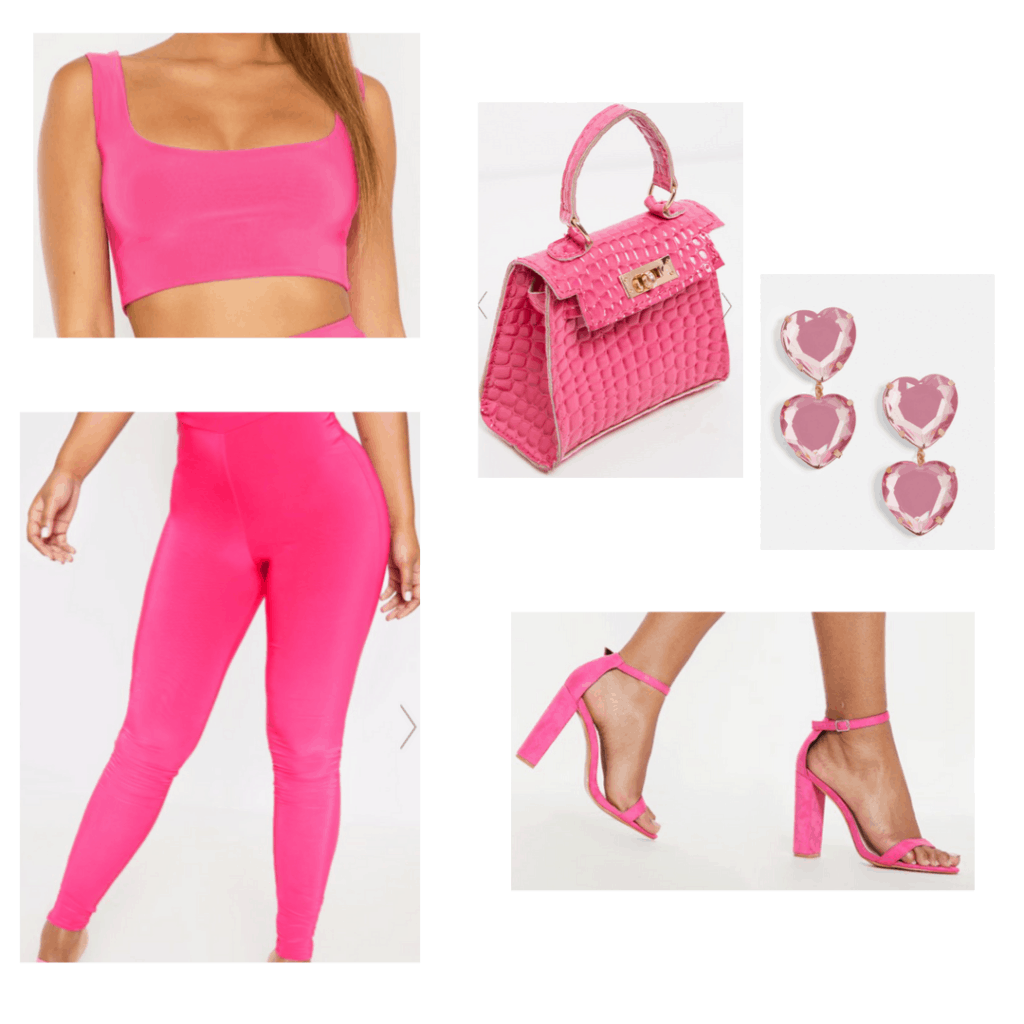 Products: Pink earrings – Missguided, Pink Leggings – Prettylittlething, Pink crop top – Prettylittlething, Pink mini bag – PrettyLittleThing, Pink block heels – PrettyLittleThing
Along with thank u next, Arianna Grande's 7 rings was one of her most iconic songs of 2019, especially when you think about the video.
The 7 rings video had so many fabulous outfits that it was hard to pick one, but I decided on a total pink look because it's memorable and a really easy costume to recreate.
For this Ariana Grande 7 rings costume, you'll need pink leggings and a pink crop top or sports bra, pink heels, pink or silver earrings, and a pink bag.
Bonus: If you want to recreate Ariana's makeup from the video too, I highly recommend this tutorial.
What do you think of our womens Halloween costumes 2019 list?
Have you started thinking about your halloween costume ideas yet? Are you doing a group costume or going solo? Let us know in the comments section.