This post will show you the best sexy Halloween costume ideas this year.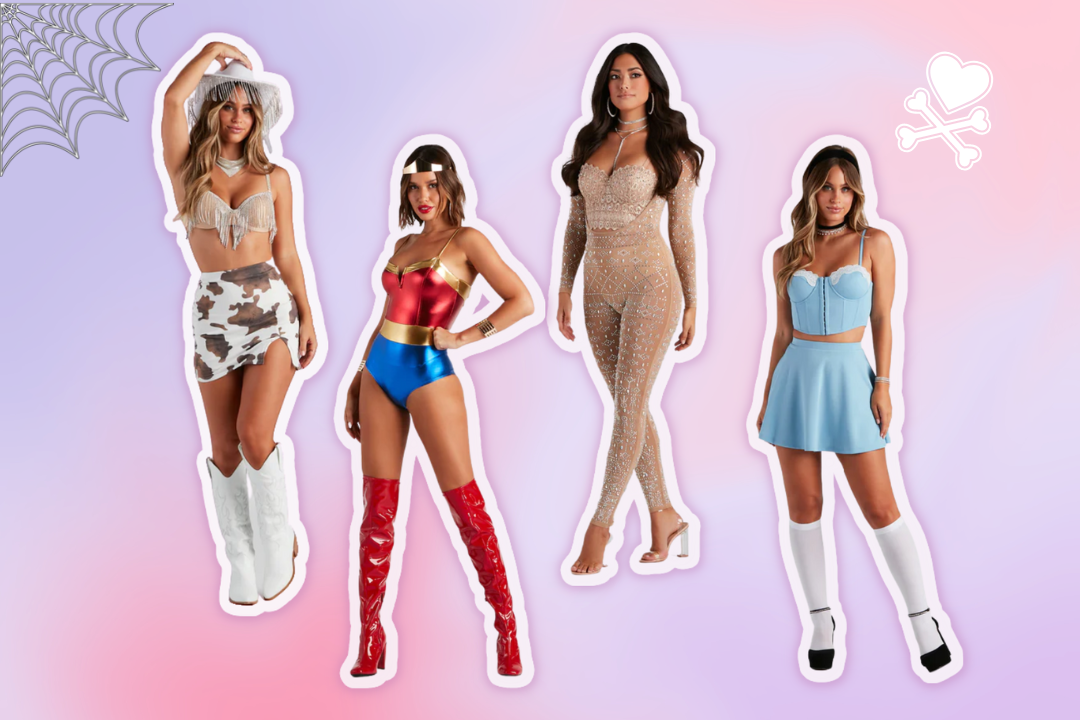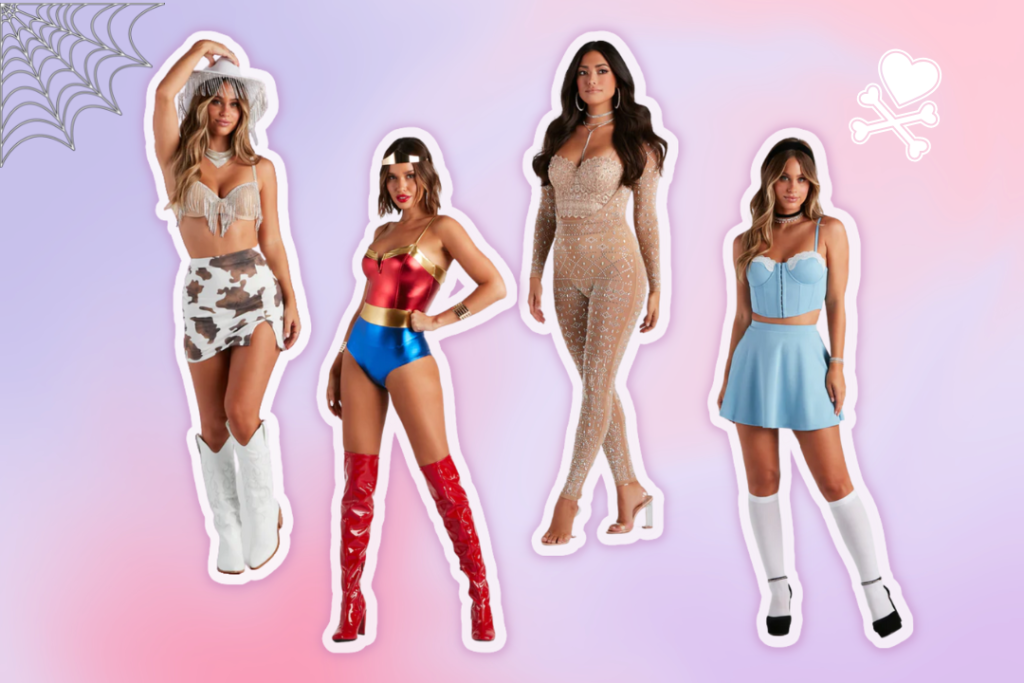 A few years ago, I used to roll my eyes at the typical "sexy costumes" we see on Halloween. "Why does everything have to be sexy?" I'd complain. In fact, you could say I was fully against sexy Halloween costumes. For a very long time.
But in 2022, I've seen the error of my ways.
Now I'm a firm believer that all women can wear whatever the heck they want, and if a sexy costume is what makes you feel amazing, then go for it! I will be cheering you on 100% — and probably asking you where you got such a cute costume.
There are so many amazing sexy Halloween costumes out there, so if you want to turn heads and feel really cute on Halloween, there have never been more options.
Below, I've rounded up some of the best sexy Halloween costumes for women that will make you feel and look hotter than ever! Here are my favorites, from classics to new trends:
Sexy Halloween Costumes for Women
Sexy Nurse Costume
A sexy nurse costume is an absolute classic (especially among Nursing majors on campus), but I like this edgy girl take on the classic red and white outfit.
From the little black bodycon dress to the apron detail, to the thigh-highs, this is one costume that will make heads turn and (bad pun ahead) hearts race.
Sexy Cop Costume
A sexy cop is another Halloween classic, and I love this modern take on it. This costume consists of a spandex bodysuit with police uniform detailing, a lieutenant's hat, and a cute little utility belt.
This costume is awesome because it sucks you in and makes you feel super secure, yet sexy at the same time. What more could you want?
The stars of the show, IMO, are these amazing patent leather thigh-high boots. I think these absolutely make the costume — you're gonna feel like the hottest girl around in these killer heels!
Sexy Scarecrow Costume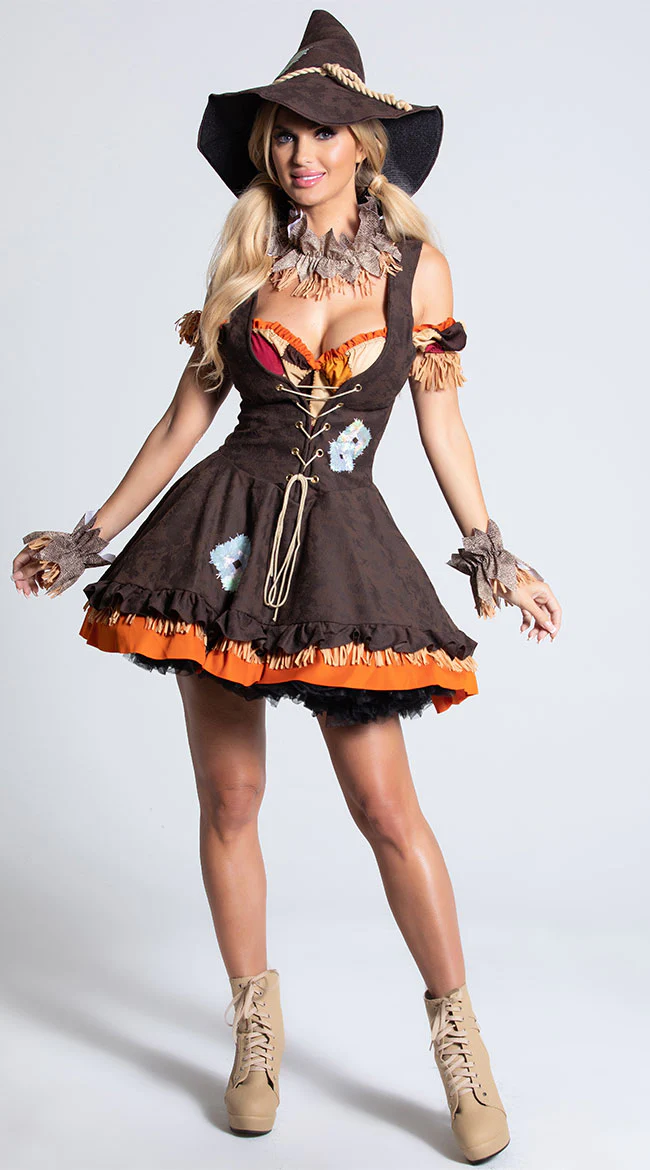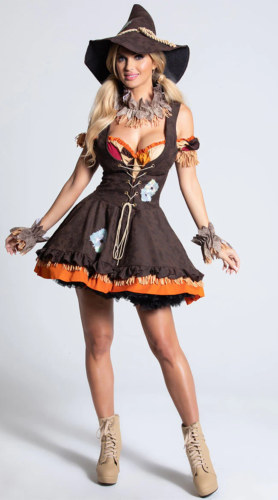 Channel all those country vibes in a sexy take on a scarecrow costume. I love this one because it's one part wholesome, one part sultry. Plus, it's perfect for pairing with your favorite suede booties you've been wearing all season.
To rock this look, just put your hair into pigtails and use some body shimmer for those sunlit vibes. You could also do scarecrow makeup as seen here!
Sexy Sailor Costume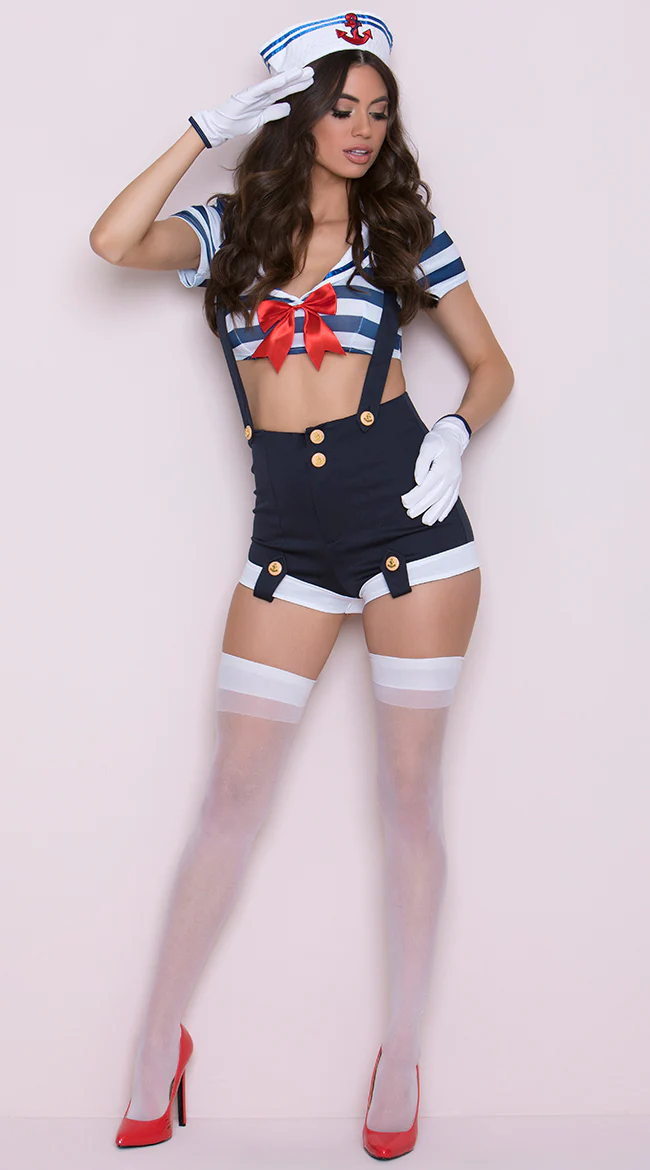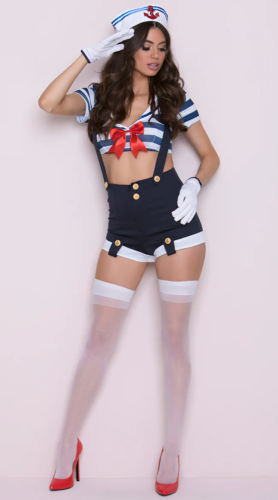 I can't get over how cute this little sexy sailor costume is! I love the combo of high-waisted shorts and a little crop top. It's so cute yet you won't freeze to death if it's chilly where you live on Halloween.
Rock this solo or as part of a group (one year, some of my friends went as The Village People) and don't forget the vintage-inspired hair and makeup.
Sexy Cowgirl Costume
I'm not a country girl but this sexy cowgirl costume makes me want to be. It's the perfect mix of sexy and cute with its rhinestone bra top and trendy cow-print skirt. And it's a great excuse to snag a pair of those white cowboy boots that are so trendy this year!
Also, if you buy the full costume as separates, the pieces would be amazing for a bachelorette weekend or girls trip in Nashville. Always love a costume you can wear again.
Sexy Angel Costume
Sexy angel costumes are so popular these days, thanks in part to the Kardashian-Jenners and their epic Victoria's Secret Angels group costume a few years back.
There are so many ways to rock a sexy angel costume, but I love this gorgeous bejeweled bodysuit that's reminiscent of Kylie's look in the Kardashian VS photo. You don't need much in terms of accessories — just whatever jewelry you please and some clear heels.
Sexy Pirate Costume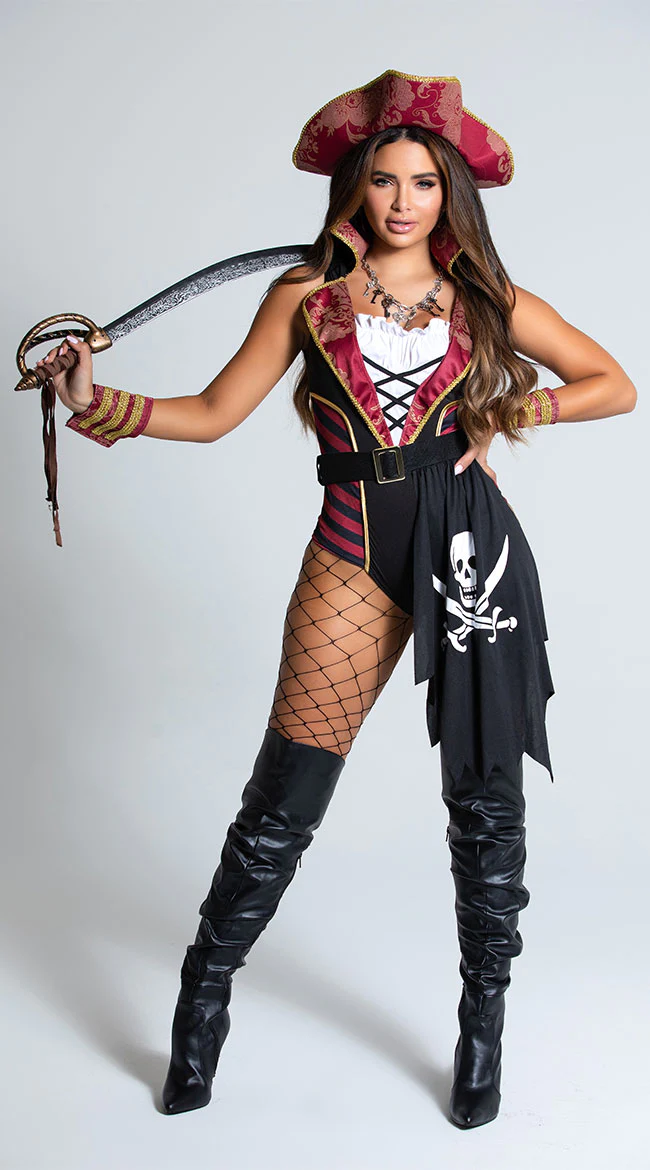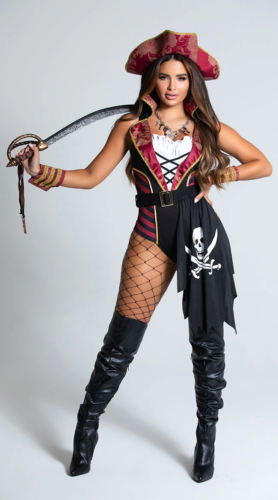 Pirate costumes are literally always popular, so you cannot go wrong by dressing as a sexy pirate for Halloween!
There are millions of sexy pirate costumes out there, but this one is definitely my favorite. It's detailed but not overly ruffly, it's colorful without being garish, and it's super sexy but has a little bit of coverage on one leg with the pirate flag.
And again, over-the-knee boots are key for this costume so don't forget them!
Sexy Ninja Costume
A sexy costume that comes with a mask — is there anything better in 2022? This sexy ninja costume is so flattering and will make you feel like a total badass. From its ultra-flattering bodysuit to its bold red detailing, this costume is sleek perfection. Expect to get tons of compliments on your look!
Sexy Maid Costume
This is one of the first looks that may come to mind when you think "sexy costume" — at least, it is for me! The classic sexy maid look makes a great Halloween costume if you like neutral colors and cute little dresses.
This particular costume from Yandy combines girly details like lace with sexy touches like bow-embellished thigh highs and off-the-shoulder detailing. It's adorable and your friends will definitely want to borrow it next year!
Witch Costume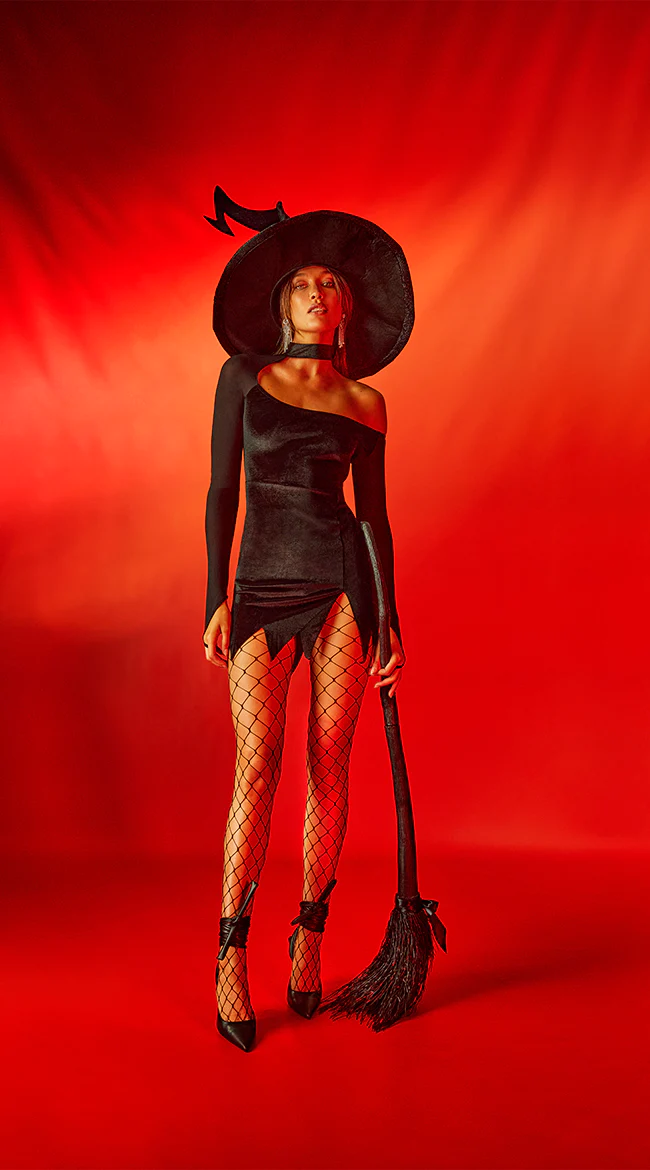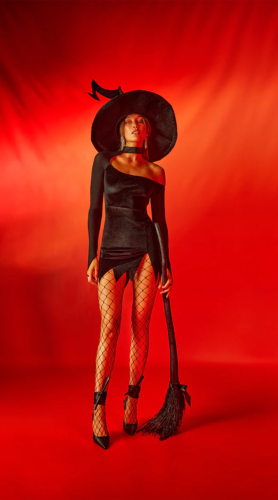 I don't typically think of witch costumes as very alluring, but this sexy witch look proved me wrong!
This sleek, off-the-shoulder black dress with choker detailing is anything but old-fashioned, and I love how it looks paired with fishnets and cute black heels. The witch hat isn't crazy large, either, which makes this costume even cuter.
(Also, doesn't the model look like Hailey Bieber? I could totally see her rocking this.)
Wonder Woman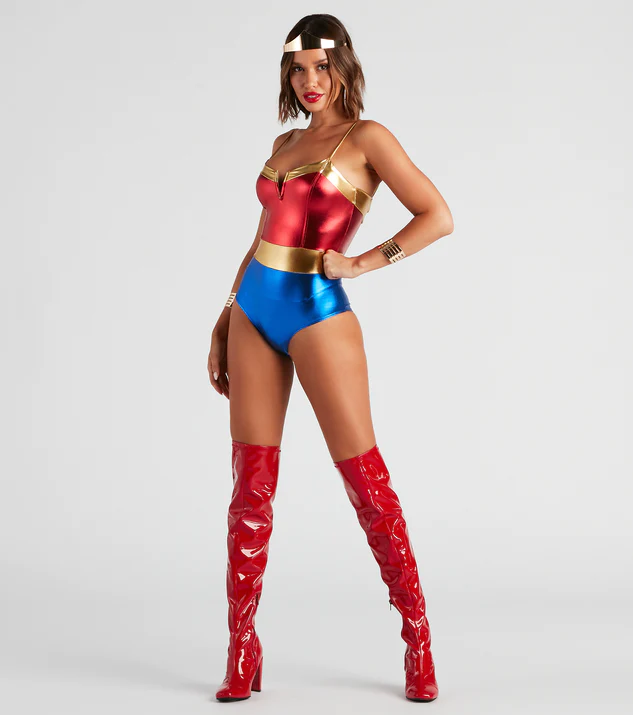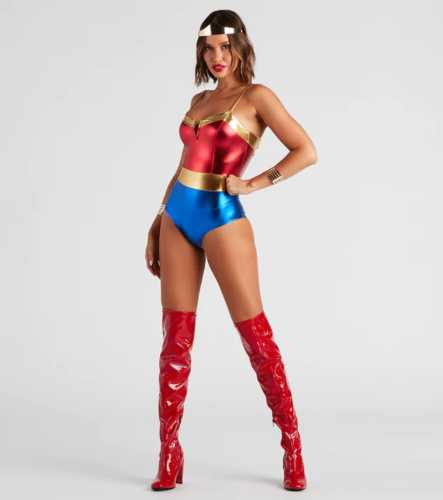 Who wouldn't want to dress up as Wonder Woman on Halloween? Arguably the most badass female superhero of all time, she makes an amazing costume idea.
As with some of the other popular costumes on this list, there are TONS of Wonder Woman costumes online. However, this one is my fave because it's so simple and really eye-catching. It's essentially just a gold, blue, and red spandex bodysuit with thigh-high red boots and a headband. You are going to turn heads EVERYWHERE when you wear this.
Sexy Fairy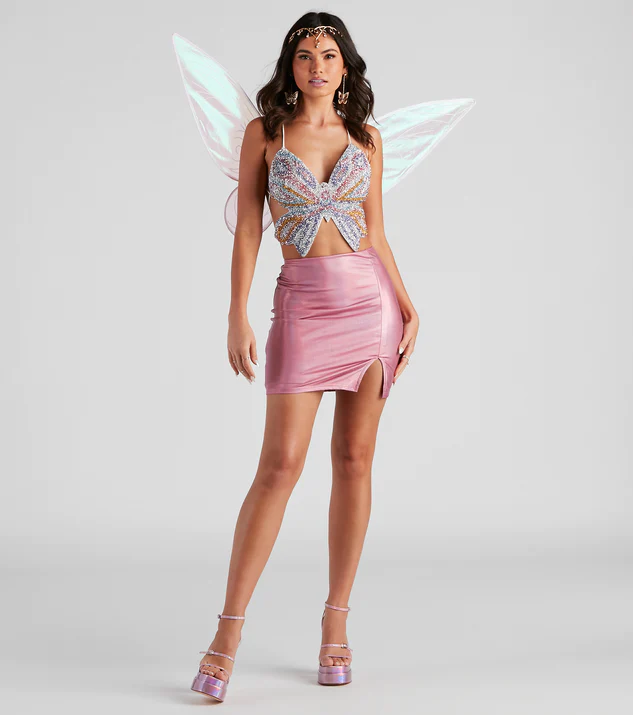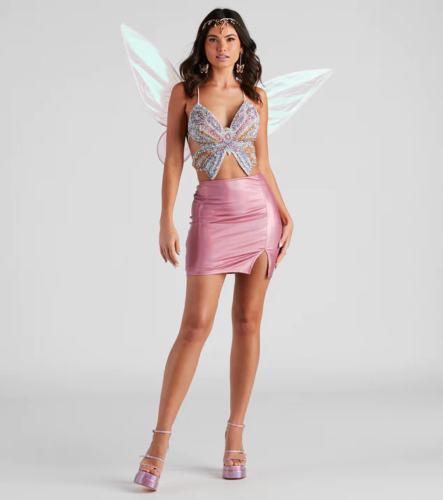 For all my girly girls out there, this sexy fairy costume is one part trendy, one part cute, and one part seductive.
The costume is based around an AMAZING butterfly top reminiscent of Mariah Carey in the 2000s (and more recently, Dua Lipa). The top is incredible on its own but looks even cuter paired with a metallic pink mini-skirt and iridescent wings.
Alice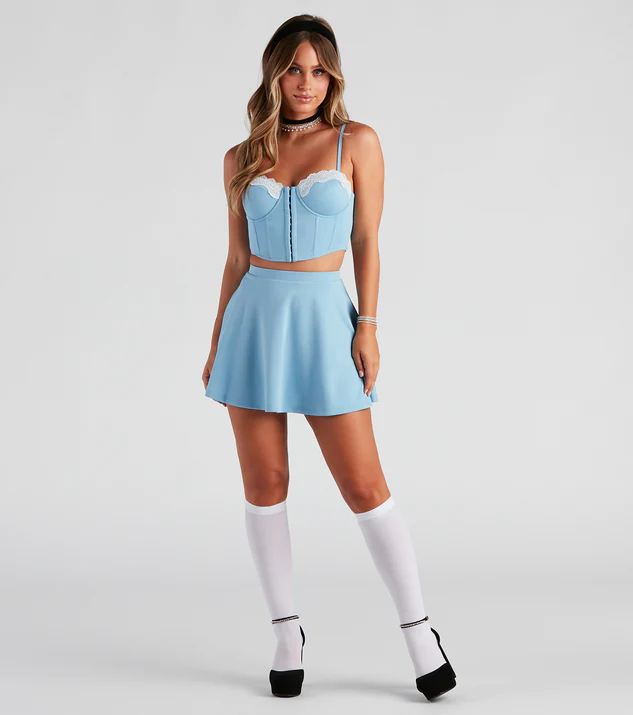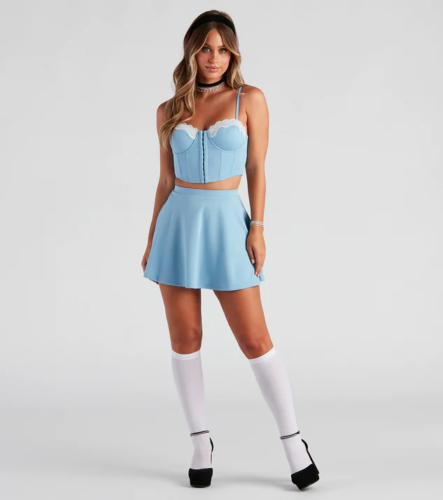 If you're a Disney girl looking for a sexy costume, this is the one!
How cute is this sexy take on an Alice in Wonderland costume? It's super simple, just a crop top, mini skirt, and knee-high socks, but it all comes together for an adorable take on a storybook classic. Don't forget to add a choker and mary-janes to finish the look.
School Girl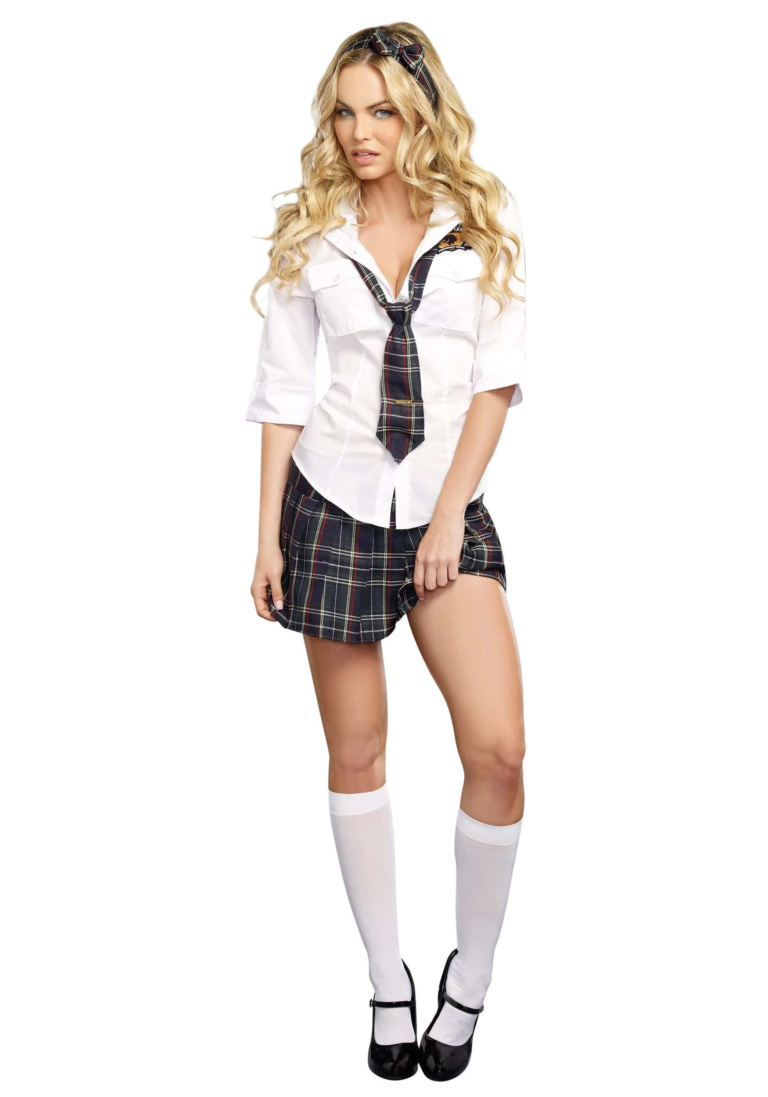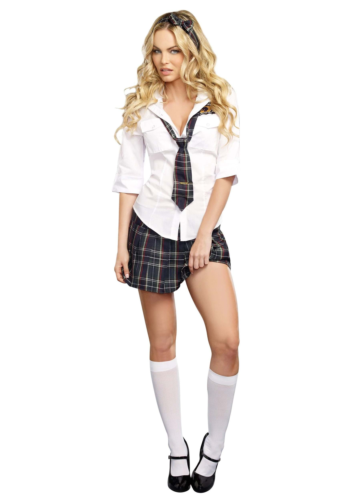 The sexy school girl costume can be done a million ways, whether you go for a Britney Spears vibe or something a little more Gossip Girl, like this disheveled prep school girl costume. It's so Serena van der Woodsen!
Sexy Bunny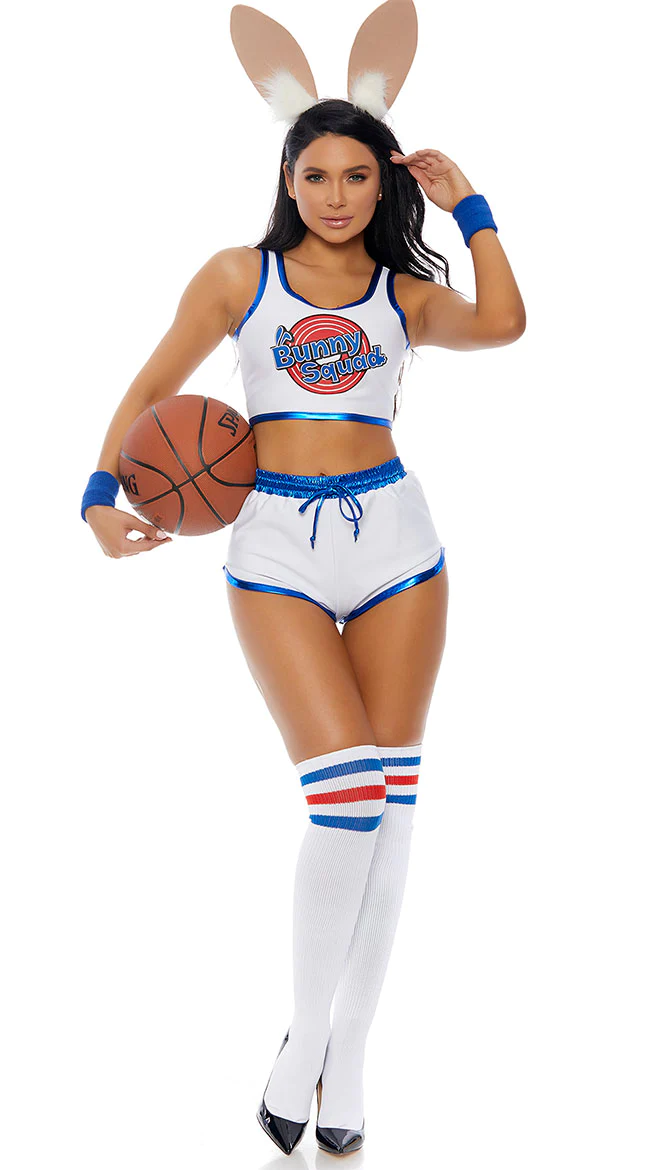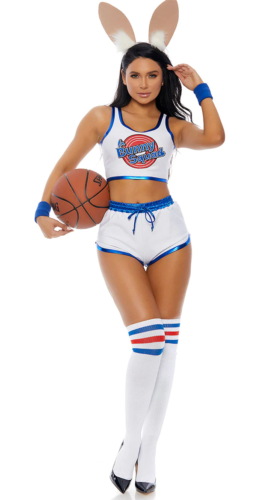 Much like the school girl, there are a million iterations of the "sexy bunny" costume. The most popular way to dress as a sexy bunny is with a Playboy-inspired costume. There's nothing wrong with that (and Yandy has some great ones), but I like the idea of switching it up.
Instead of a Playboy bunny, consider dressing as Lola Bunny from the '90s classic, Space Jam. The costume is still super sexy, with a sporty girl vibe that is sure to grab a ton of attention.
Sexy Cat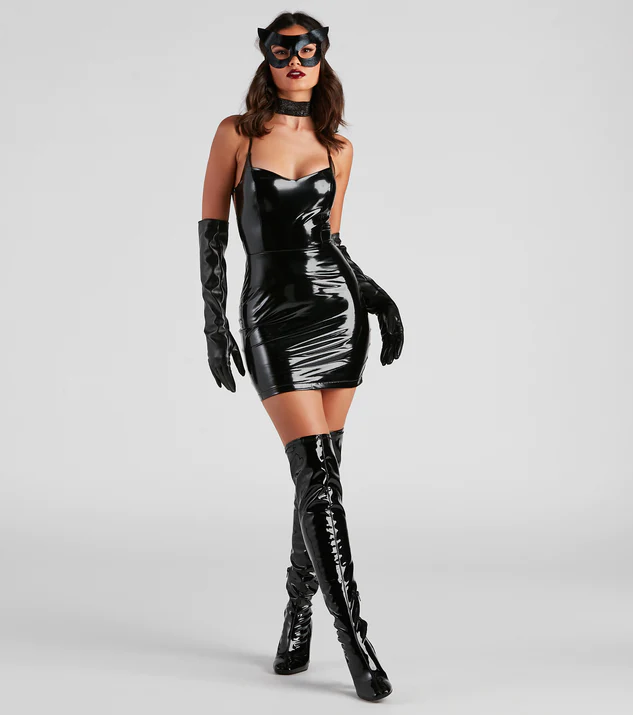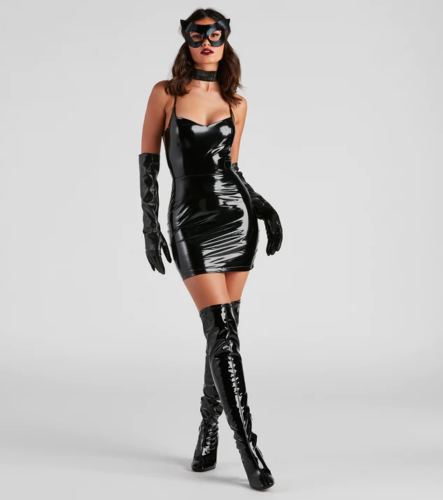 Finally, this wouldn't be a list of sexy costume ideas without the textbook "sexy cat."
Now, to get this costume, you can literally just wear any sexy black outfit and add cat ears (hence why this look is amazing). However, if you want to go all out, I love this Catwoman-inspired getup from Windsor. The PU mini dress is SO cute and it looks amazing with trendy gloves and over-the-knee boots. Plus, you could totally wear the dress again once Halloween is over.
What's your favorite sexy costume idea?
If you liked this post, be sure to check out our guide to 50+ Easy College Halloween Costumes for even more super cute costume ideas. Happy Halloween!