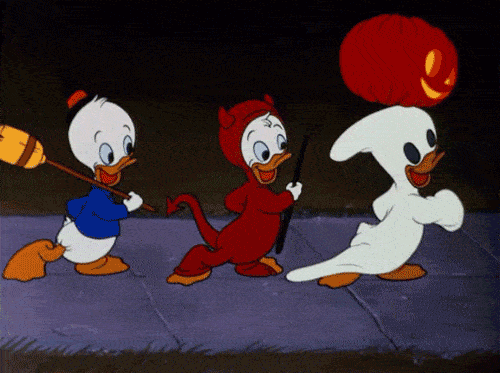 How is it already the end of October? I don't understand. Halloween is just days away, people, but if you were thinking about going into full panic-mode because you still don't have a costume, don't worry!
So far I've covered costumes made from clothes you probably already have in your closet featuring girl squads, TV best friend duos, and pets, but this week it's time for my personal favorite: Disney Halloween costumes! Assuming you don't already have a ball gown hanging in your closet, here are some of the easiest Disney characters to dress up as with minimal new purchasing! (Gotta save all that money for next month's Friendsgiving feast, you know.)
Honey Lemon, Big Hero 6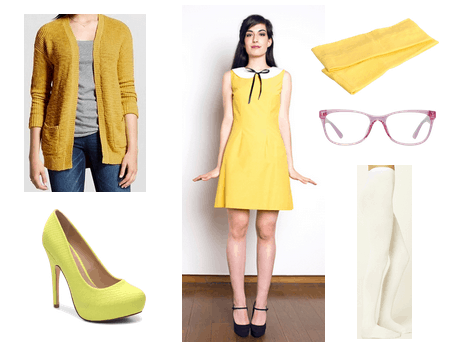 Products: Sweater, Shoes, Dress, Headband, Glasses, Tights
If you thought I was going to compile a list of Disney character costumes and not include this precious cinnamon roll, think again. A Honey Lemon Halloween costume is crazy easy to make, especially since she changes her outfit scene-by-scene like a normal human instead of wearing the same dress without variation like most animated characters.
Honey Lemon's most iconic look is a yellow mini dress with a mustard cardigan, white tights, and sky-high yellow pumps, but you'll be recognized as this character simply by sticking to her pastel yellow color palette, throwing on your highest heels, and making sure your look is ultra girly. (Think Peter Pan collars and cute skirts or dresses!)
The other two most important pieces to rock are Honey Lemon's iconic yellow headband and pink glasses. I know that you might not have pink fake glasses just lying around, but don't worry- DIY your own by punching the lens out of an old pair of 3-D movie theater glasses, then spray paint them pink!
Roxanne, A Goofy Movie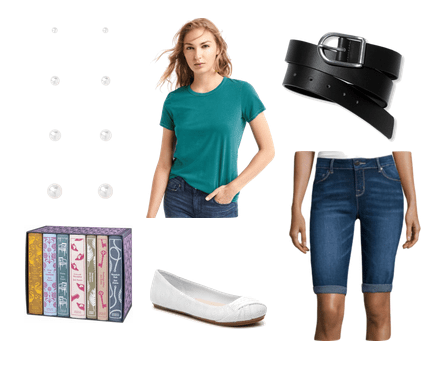 Products: Earrings, Books, Shirt, Shoes, Belt, Shorts
Everyone is so nostalgic about A Goofy Movie that once it hits them that you've done a Roxanne costume, your look is going to be a crowd fave despite its simplicity.
Max Goof's love interest's outfit is incredibly easy to replicate using items you already have: all you need is a teal (or light blue) t-shirt, denim Bermuda shorts, white shoes, and pearl earrings for that sweet girl-next-door look. Tote around a couple of the books Roxanne is known for shyly hiding behind and don't forget to paint the tip of your nose with a black circle to make your costume even more recognizable!
Boo, Monsters Inc.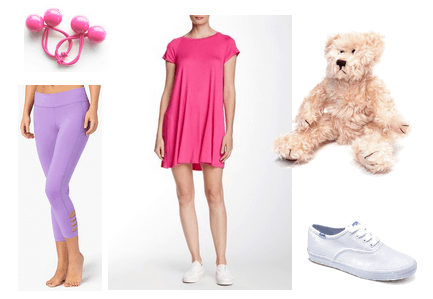 Products: Hair Ties, Leggings, Dress, Teddy Bear, Sneakers
Boo was necessary for this list because Halloween is supposed to be scary and yet I am confident that my own ability to be scary rivals that of this two-year-old animated Pixar character.
To do a Monster's Inc. Boo costume, just wear a pink loose-fitting dress or shirt with purple leggings (or tights), then throw on some white shoes and dig out your old pink elementary school hair ties from storage and wear your hair in pigtails. Pro tip: taking pictures trying to "scare" anyone dressed remotely like a monster makes for a fun photo series!
What do you think?
How are you going to celebrate Halloween? Will you be rocking any of my beloved Disney characters' looks at a party? Let me know in the comments!