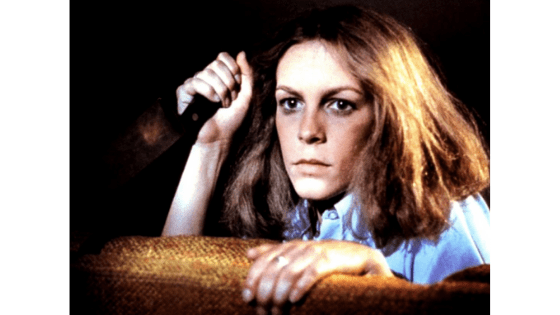 It's the time of year when us horror fans start busting out the classics. There's so much to love about horror movies: jump scares, characters making bad decisions, and tons of blood and guts. But few of us take the time to appreciate the ever so sweet final girl that features in so many films.
The final girls of horror films are the smart, nice girls who end up getting the upper hand on the villain of the film, be it a masked killer, a boogeyman with razor hands, or a violent alien. Most often the final girls have been wholly underestimated. This makes it is so rewarding when they come out on top in the end.
Today, I'm paying tribute to iconic final girls in true CF form — with some outfits inspired by their famous looks.
Nancy Thompson (A Nightmare on Elm Street)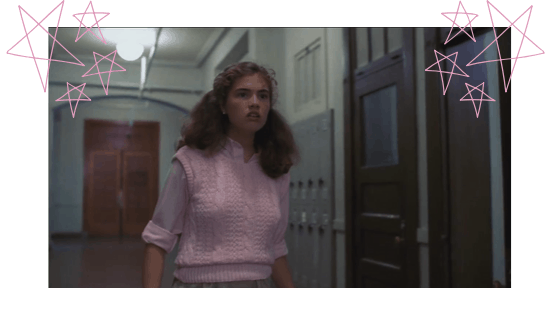 Nancy Thompson is a typical teenage girl. She has great friends and an amazing boyfriend, and life is great. Except for the fact that she's being stalked in nightmares by the razor fingered Freddy Krueger.
Since Nightmare on Elm Street was made in the '80s, Nancy sports a few classic '80s trends, such as mom jeans and oversized sweaters, all of which are very on trend these days. Since she is the sweet and innocent one of her friend group, she is often wearing white or light shades of blue and pink.
Nancy's go-to look is quite easy to recreate. Just throw on a chunky sweater, a pair of high-waisted jeans, and some comfy sneakers. In this look, you feel relaxed and ready to face any nightmare that might come your way.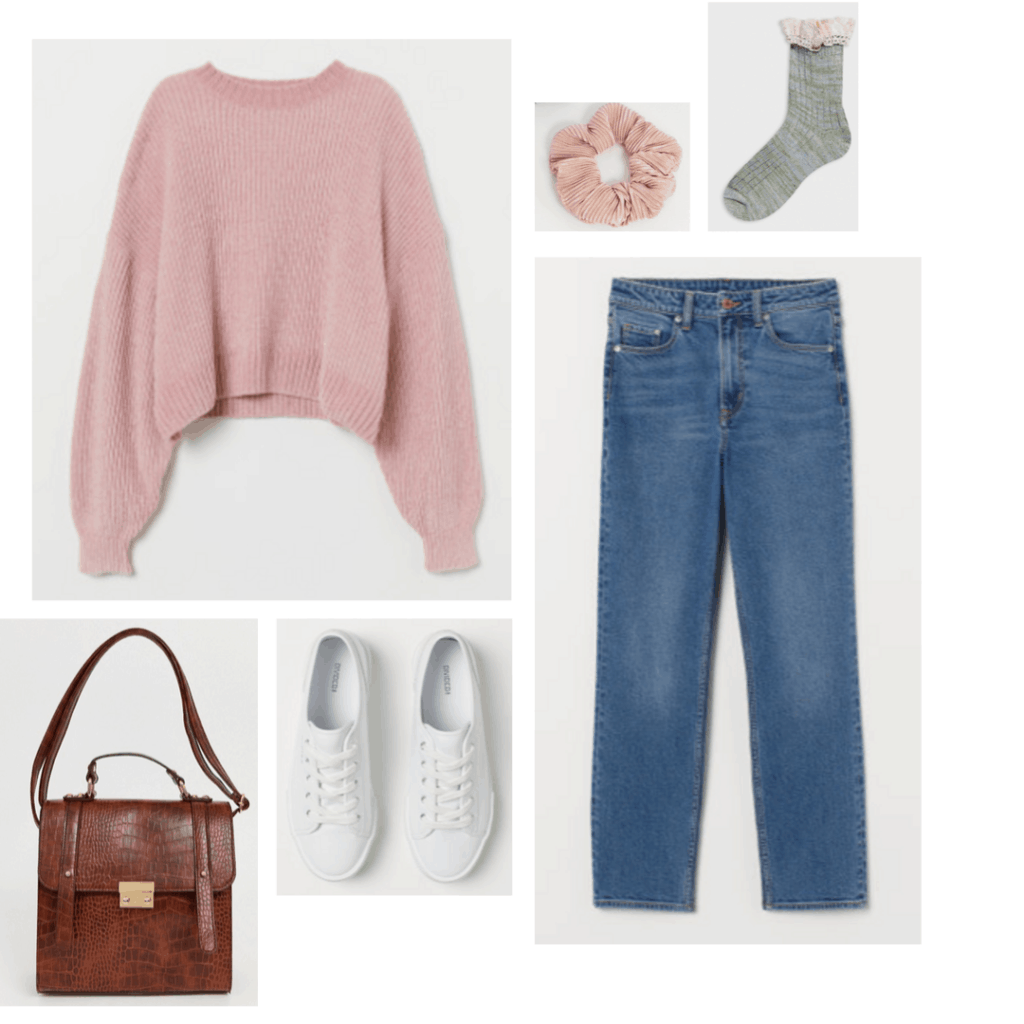 Products: Sweater – H&M, Jeans – H&M, Sneakers – H&M, Scrunchie – ASOS, Purse – ASOS, Socks – ASOS
Sidney Prescott (Scream)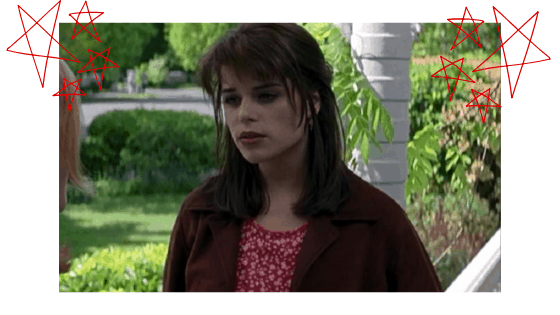 Sidney Prescott, from the Scream franchise, is a fashion favorite here at CF; see our previous post on her style for a full rundown.
Sydney's style is very cute and comfy, and it's quite '90s-appropriate to fit the film's setting.
To get her look is simple; all you'll need is a stylish crop top, a good pair of jeans, and an oversized jacket. This look is perfect for when you just want to chill with friends on a spooky October night.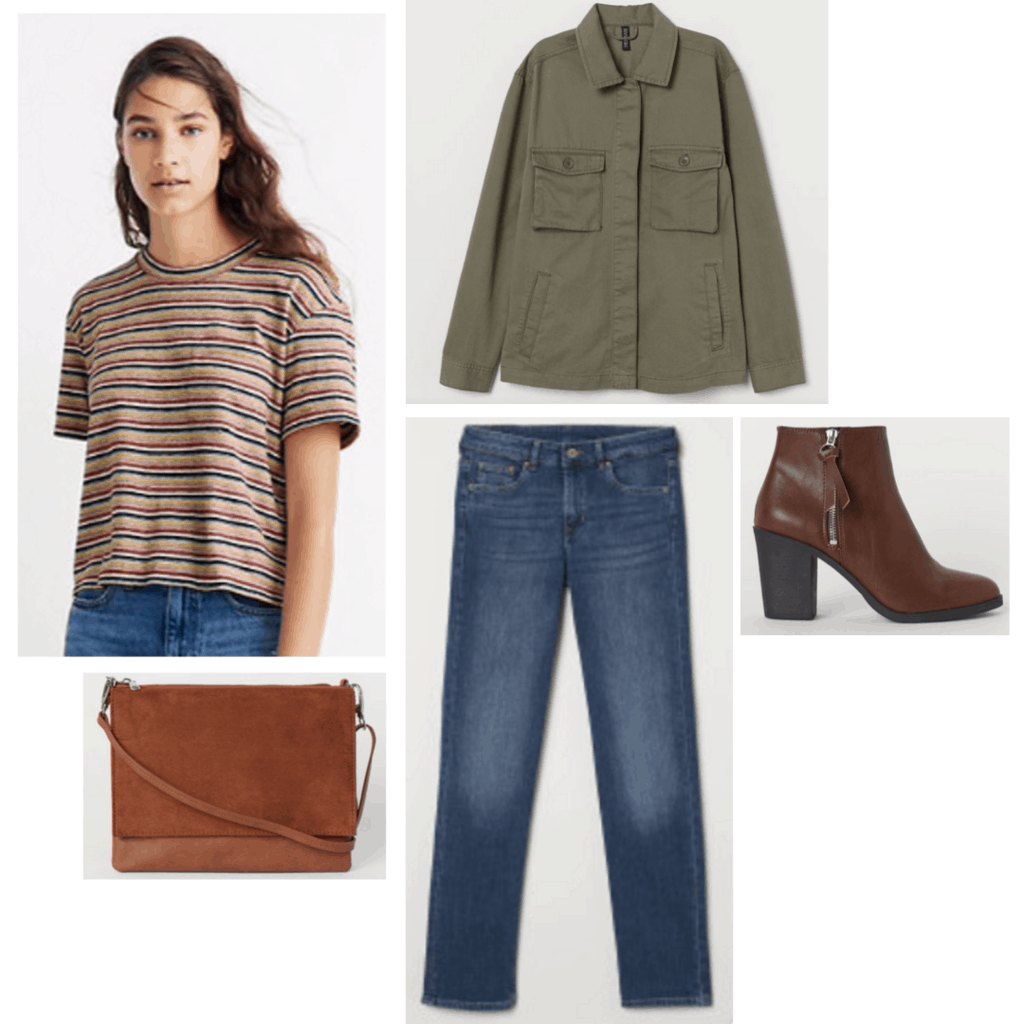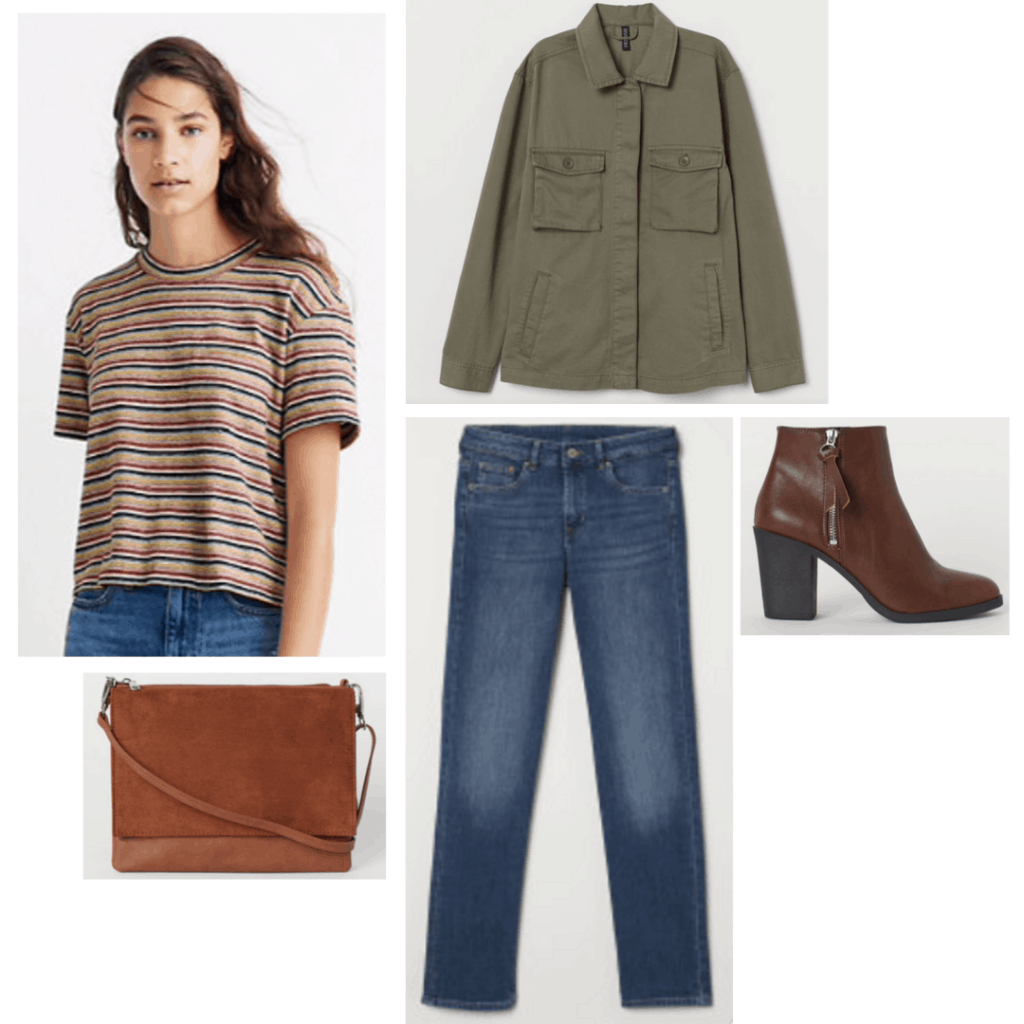 Products: T-Shirt – Madewell, Jacket – H&M, Jeans – H&M, Shoes – H&M, Bag – H&M
Laurie Stroud (Halloween)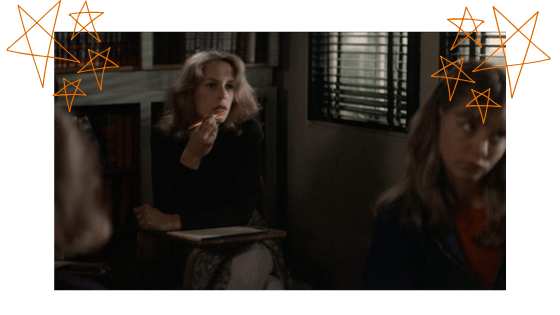 Laurie Stroud, considered the most famous final girl of all, is a bookish babysitter, who on one fateful Halloween night has to face off with the killer Michael Myers.
Considering she's a modest, nerdy girl in the 1970s, Laurie's looks are simple with a bit of '70s flare.
When it comes to getting her look, go for either a long pleated skirt or bell-bottom jeans. Then pair them with a turtleneck sweater, or even a button up blouse. Dressing like Laurie will make you look like a 70's sweetheart; you'll be ready to hit the books and fight off bad guys.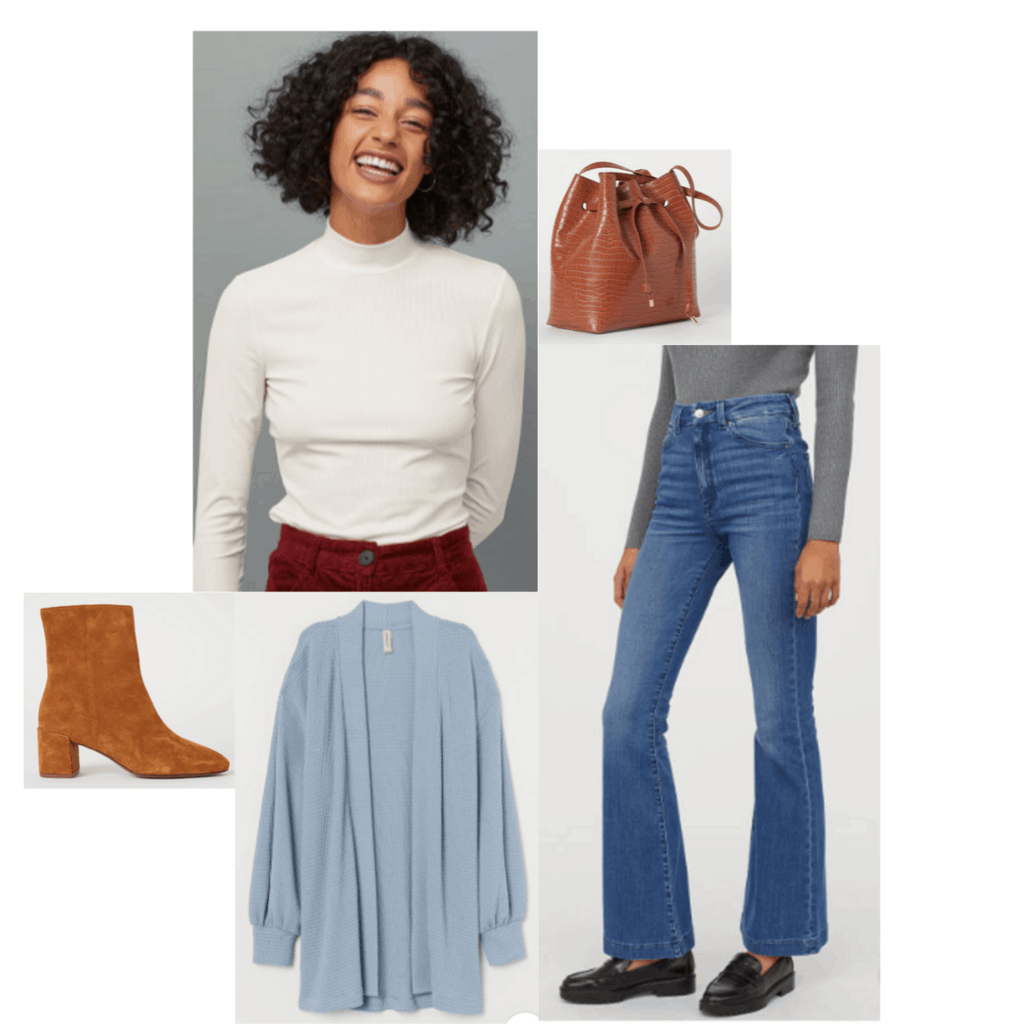 Products: Jeans – H&M, Sweater – H&M, Boots – H&M, Cardigan – H&M, Bag – H&M
Ellen Ripley (Alien)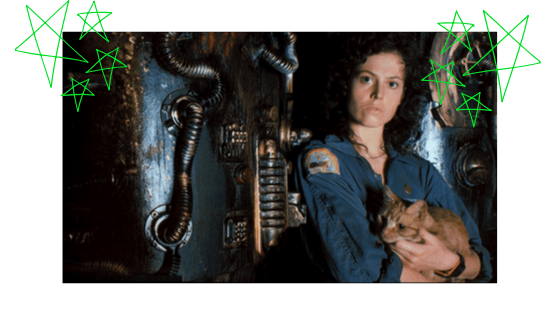 Unlike the other girls we have covered, Ellen Ripley is not a teenage girl, but an officer of a crew on a space mission. However, her space mission doesn't go as planned, as a mysterious creature starts picking off each crew member one by one. This leaves Ellen to the final one to face the horrifying creature.
As a crew member, Ellen's look is simple; she wears a boiler suit and a pair of work boots. That doesn't mean we can't make it stylish, though!
To get this look, go for one of the many boiler suit options that are available today. Then pair the suit with a basic pair of ankle boots, and you will be good to go. This look is super fun to wear and is perfect for any fun Halloween event.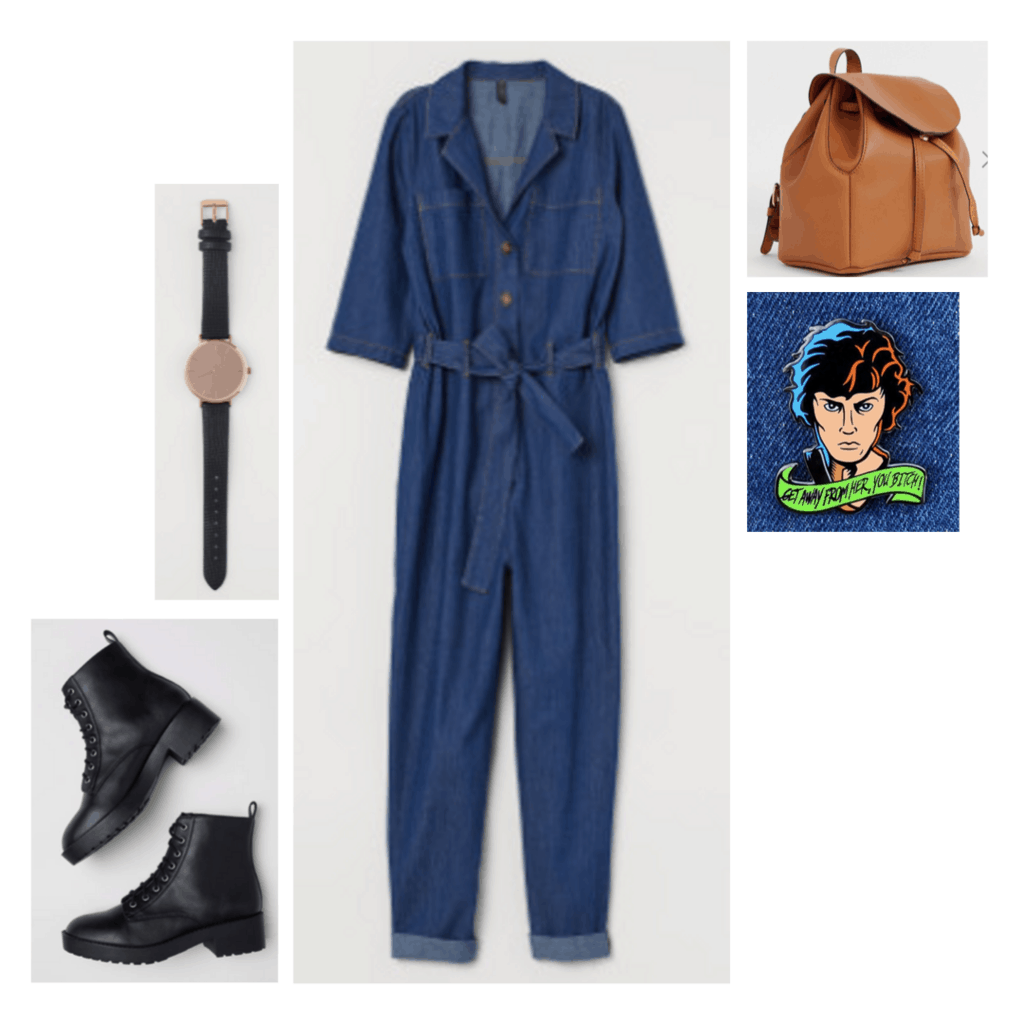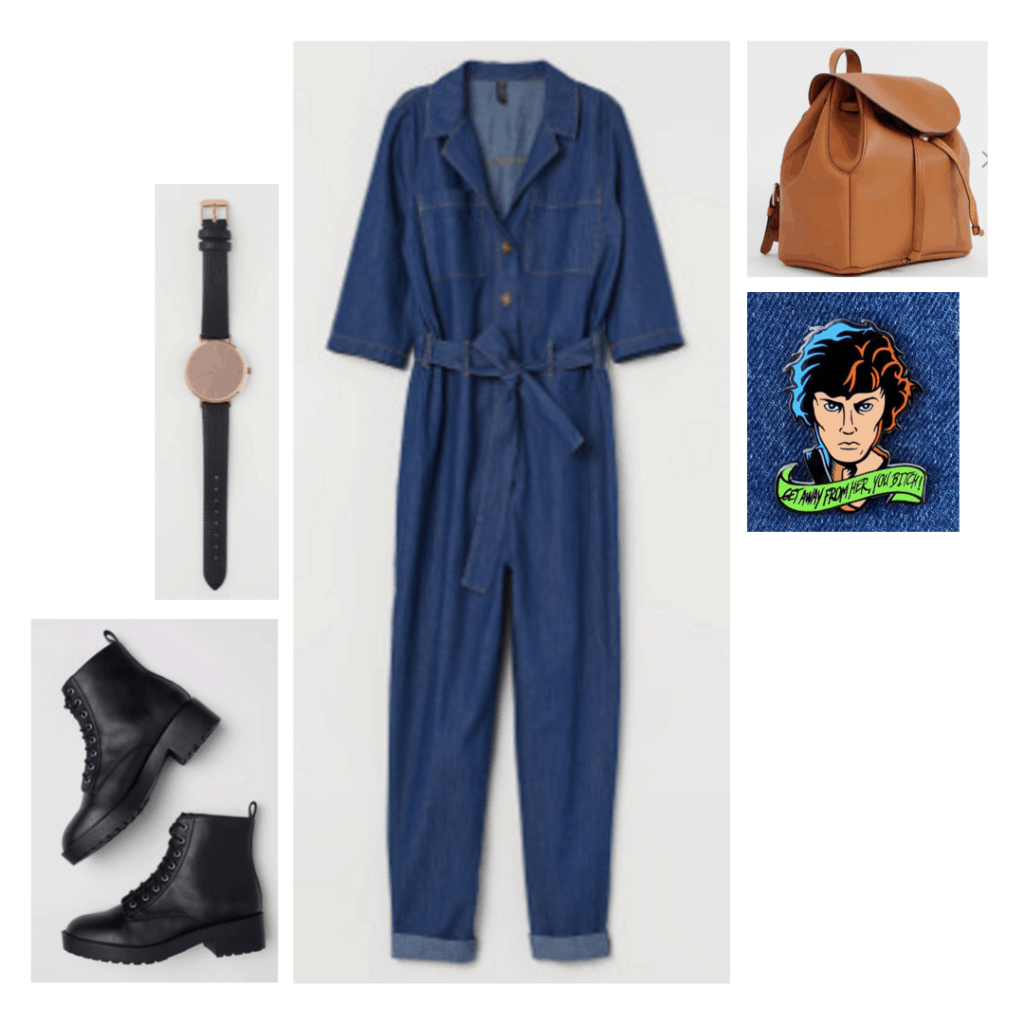 Products: Boiler Suit – H&M, Boots – H&M, Backpack – ASOS, Watch – H&M, Pin – Etsy
Who is your favorite final girl?
Were you inspired by the looks of these awesome women? We hope these looks put you in the mood tout on your cozy clothes and watch a scary movie.