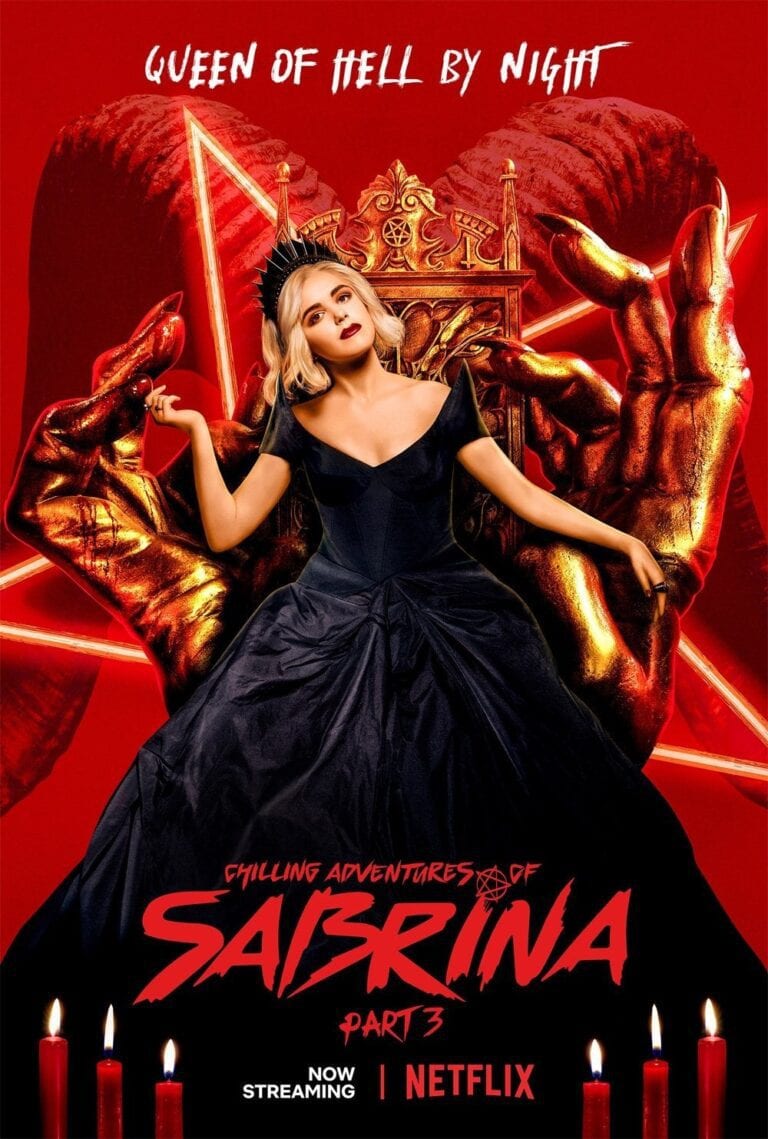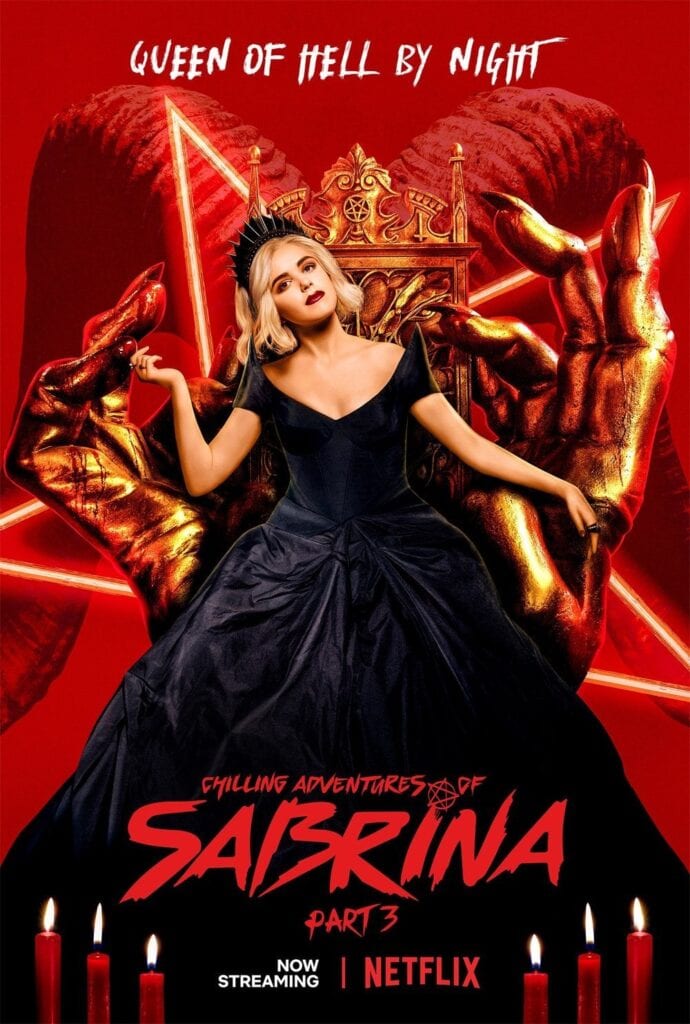 Update: We just released an updated guide to Sabrina Spellman's outfits in Season 4 of The Chilling Adventures — check it out for her most recent looks.
Part three of The Chilling Adventures of Sabrina was recently released on Netflix, and naturally, I have already watched the entire season. (If you haven't seen this show, watch it ASAP!) After my rapid viewing, I was inspired to put together a guide to copying the main character Sabrina Spellman's style.
Also Read: How to Dress Like Prudence Night from The Chilling Adventures of Sabrina
Sabrina's style is influenced by the '60s and '70s. Most of the pieces on the show are vintage or custom made. This can make it difficult to replicate the style, but after some careful research, I've created a guide to help you copy her look.
The 6 Chilling Adventures of Sabrina Outfits Inspired by Sabrina Spellman's Style
Here are six outfits inspired by Sabrina Spellman's style from The Chilling Adventures of Sabrina, plus tips on how to get her hair and makeup look:
The Hell-bound Heart
This outfit is from the first episode of part three. In this episode, Sabrina means business and the outfit reflects that. It still has her trademark vintage vibe, but it's also new and different from things she's worn previously.
In previous seasons, Sabrina had a black or red color palette, although this season saw more cool toned outfits in blues and purples.
Copy her vibe with a ladylike navy dress layered over a button-down shirt. Finish the look with a badass leather jacket and some must-have oxfords.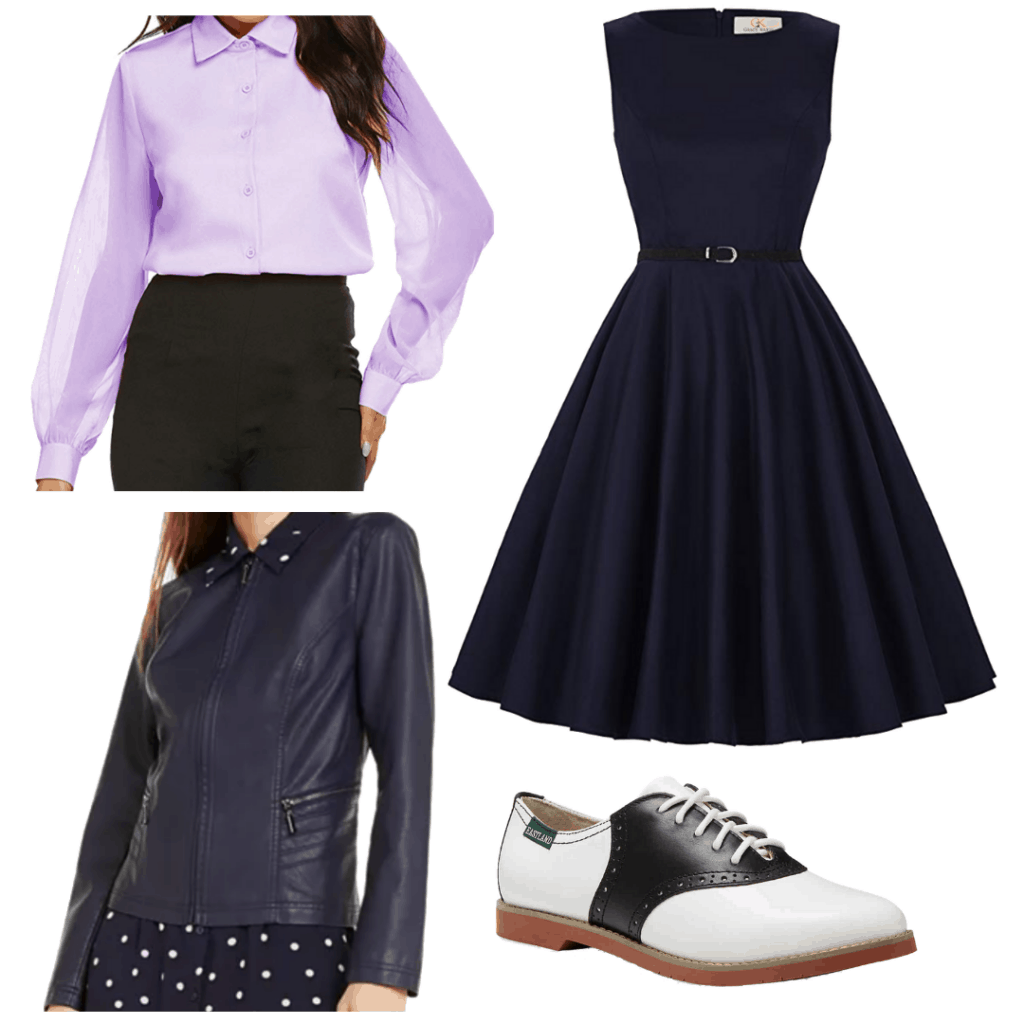 Products:
Heavy is the Crown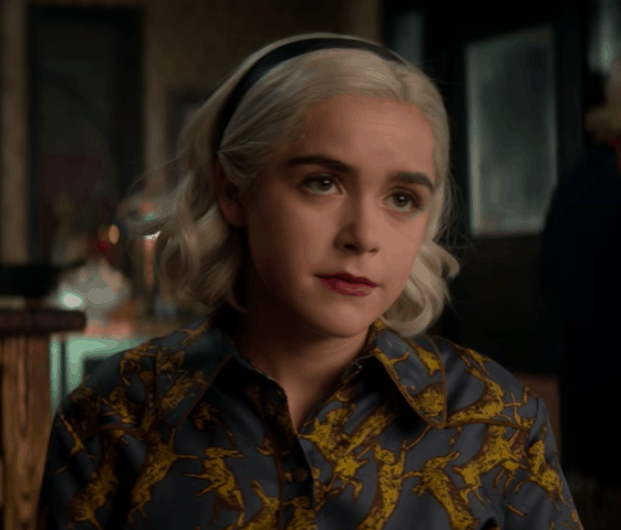 Unfortunately the exact shirt Sabrina wears in this episode is no longer available (it's this one by Land of Distraction), but this look is still worth copying with different pieces.
Sabrina wore her killer printed shirt with a black leather skirt, brown leather jacket, black tights, and black loafers. Below, I've recreated her vibe with a softer colored blouse for a more springtime-appropriate look.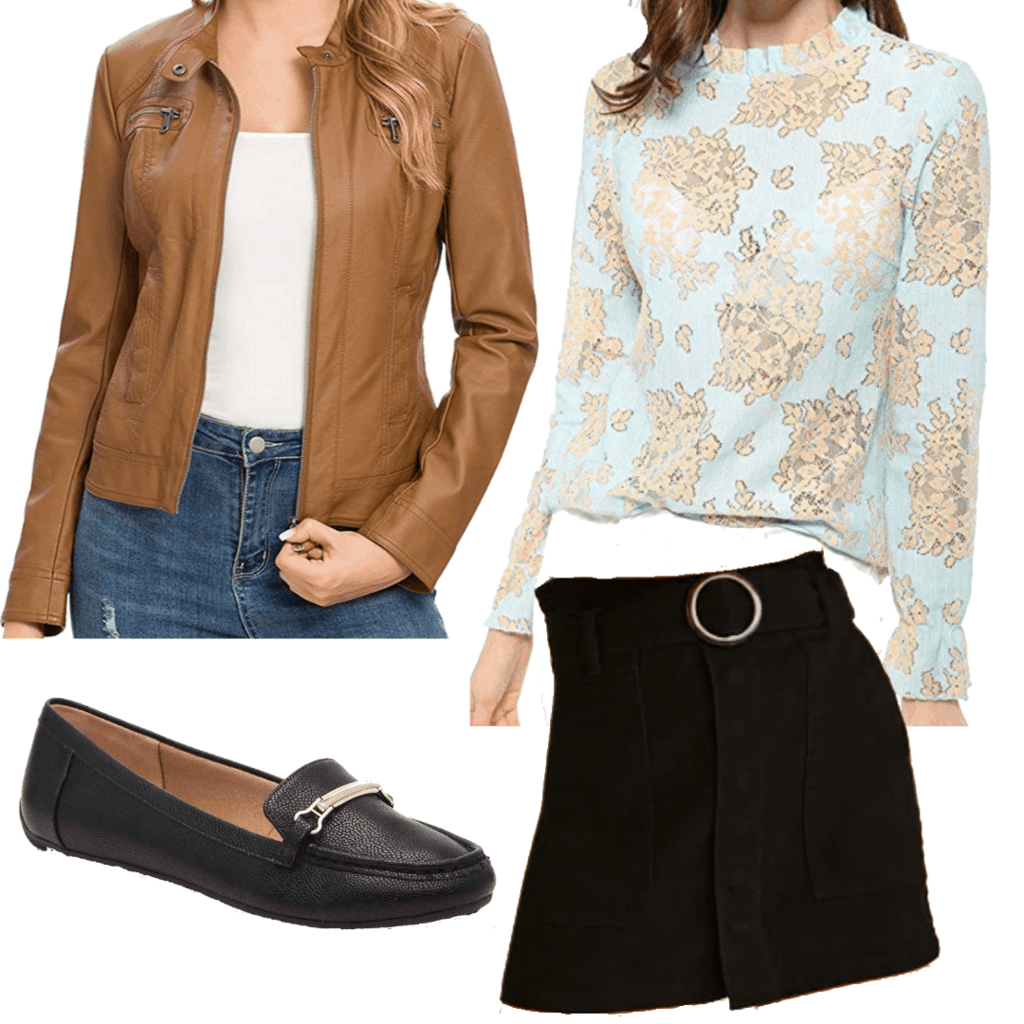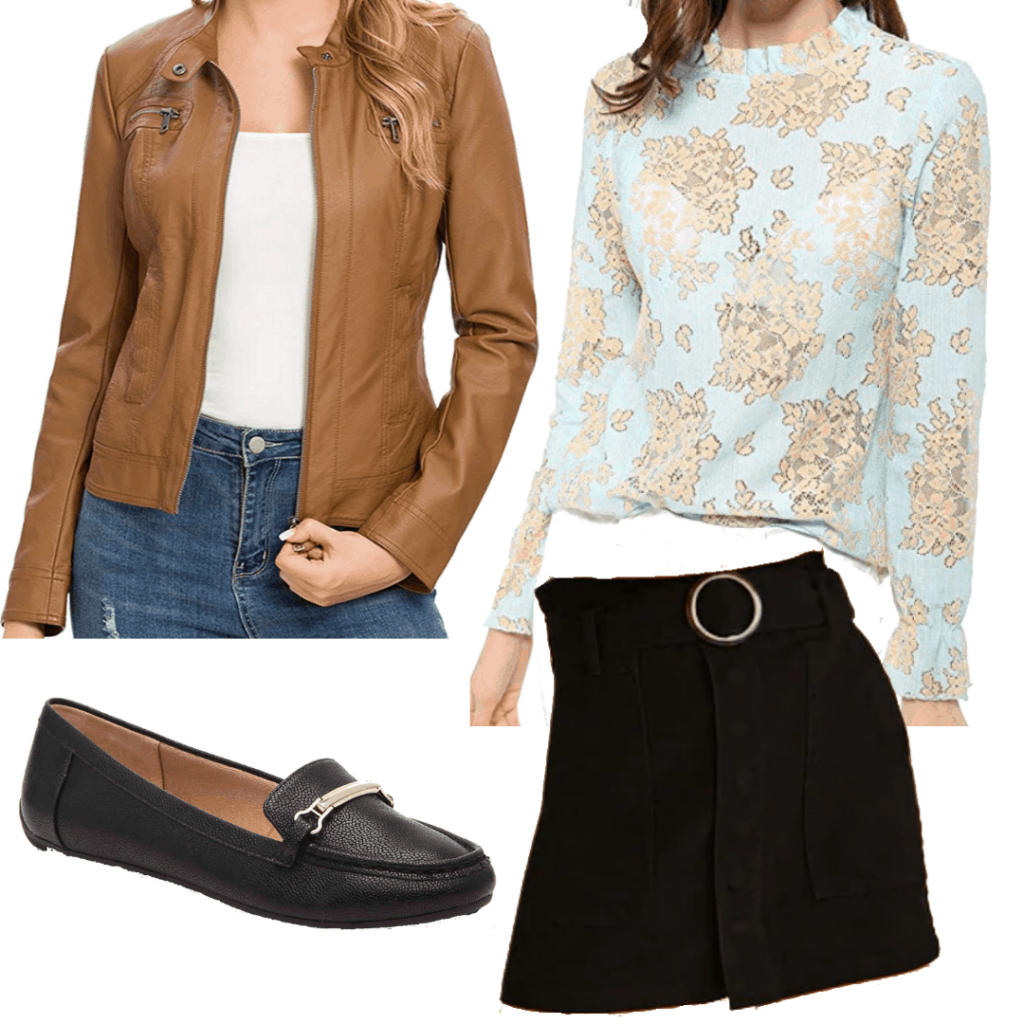 Products:
Carnival Outfit
This was one of my favorite outfits of the season. I loved this dress. (It appears to be vintage Missoni although I haven't found confirmation of this yet.)
If you can't afford designer, this long cardigan dress is a fun and flirty substitute. Also, if you're looking for a red or pink Valentine's day outfit this dress will not disappoint. Your date will be spellbound if you go out in this ensemble.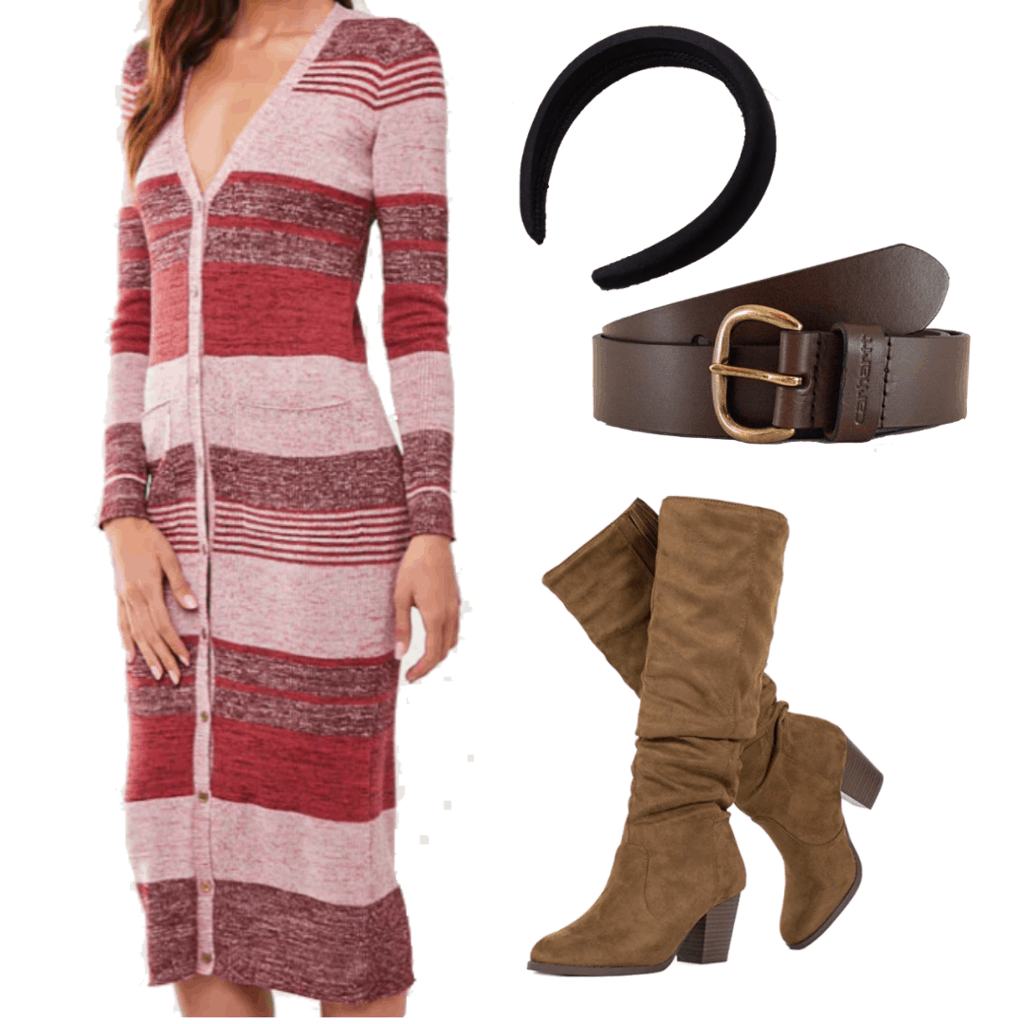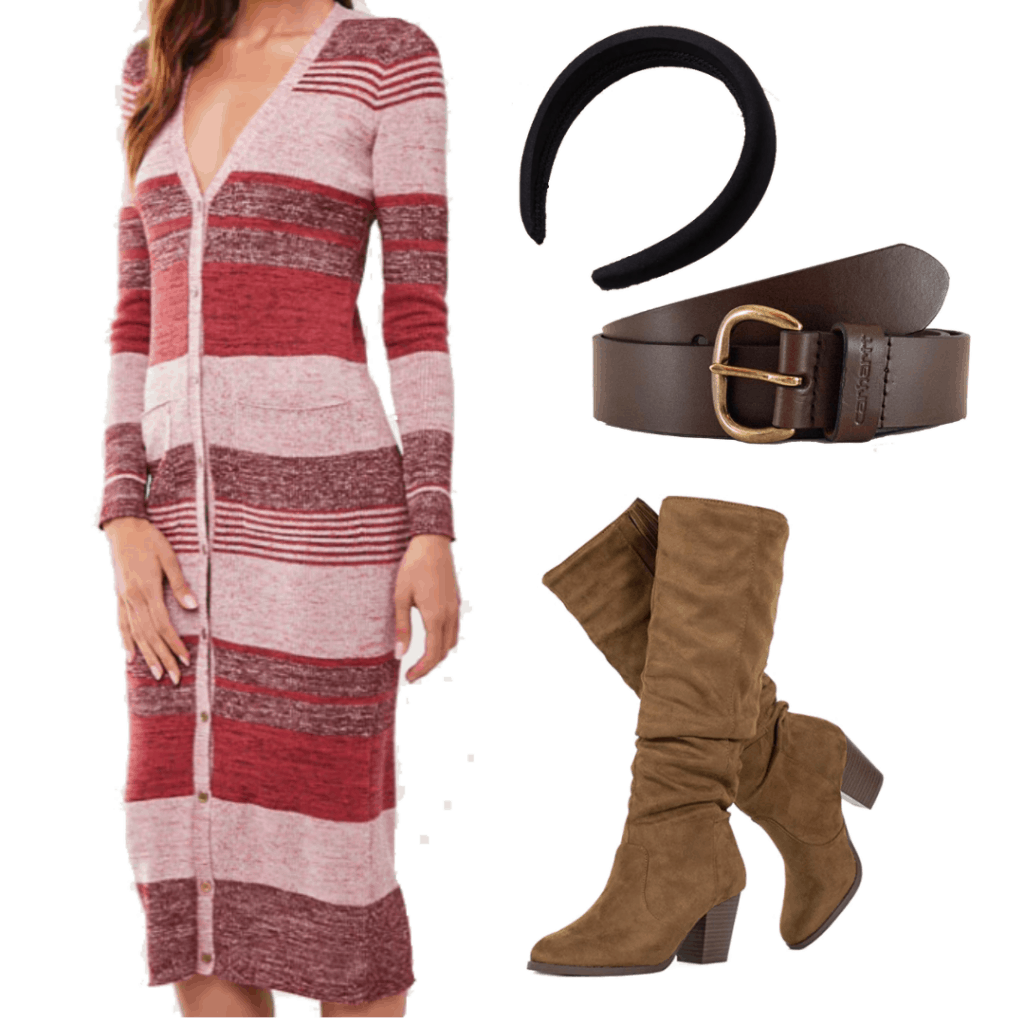 Products
Hare Moon
I absolutely loved the use of music this season! During this scene, for instance, the coven sang a beautiful song in celebration of their holiday. This was also a nice reprieve from some of the darkness and death that took place over the course of the season.
Although it is too cold for me to wear something like this where I am, I will definitely break out my white lace dresses and flower crowns come springtime.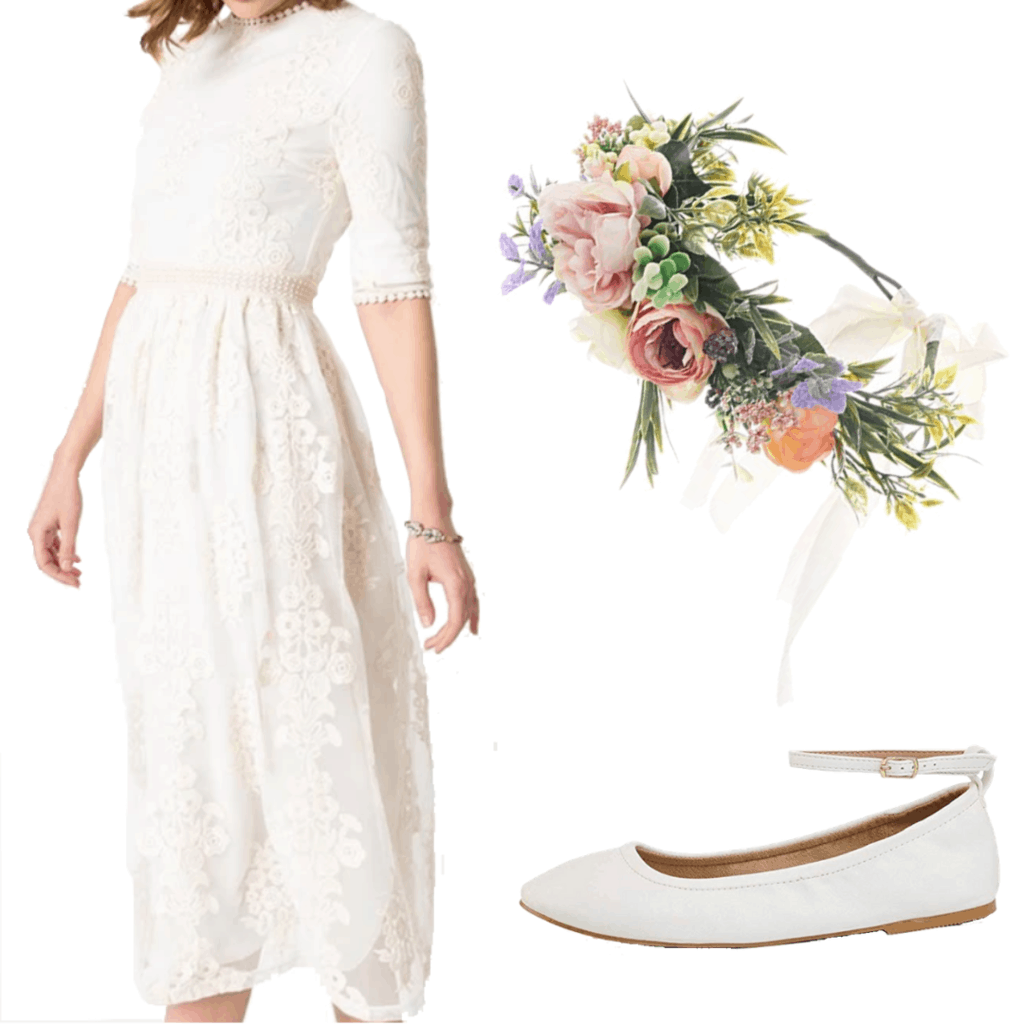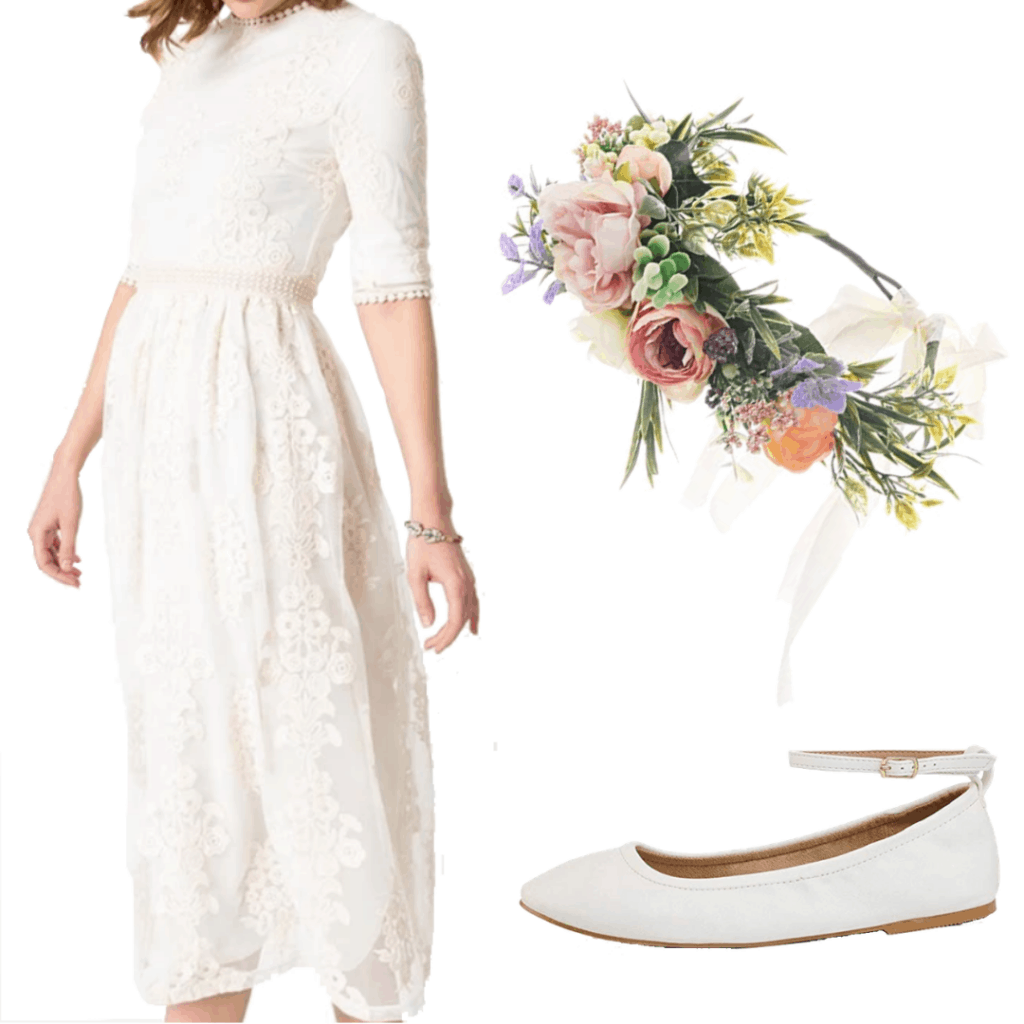 Products:
Sabrina is Legend
This vintage-y look is from the final episode of Season 3. For me it serves as a kind of culmination of the season. It's dark, but classy, and shows that even after everything that went down this season, Sabrina is staying true to herself and her style.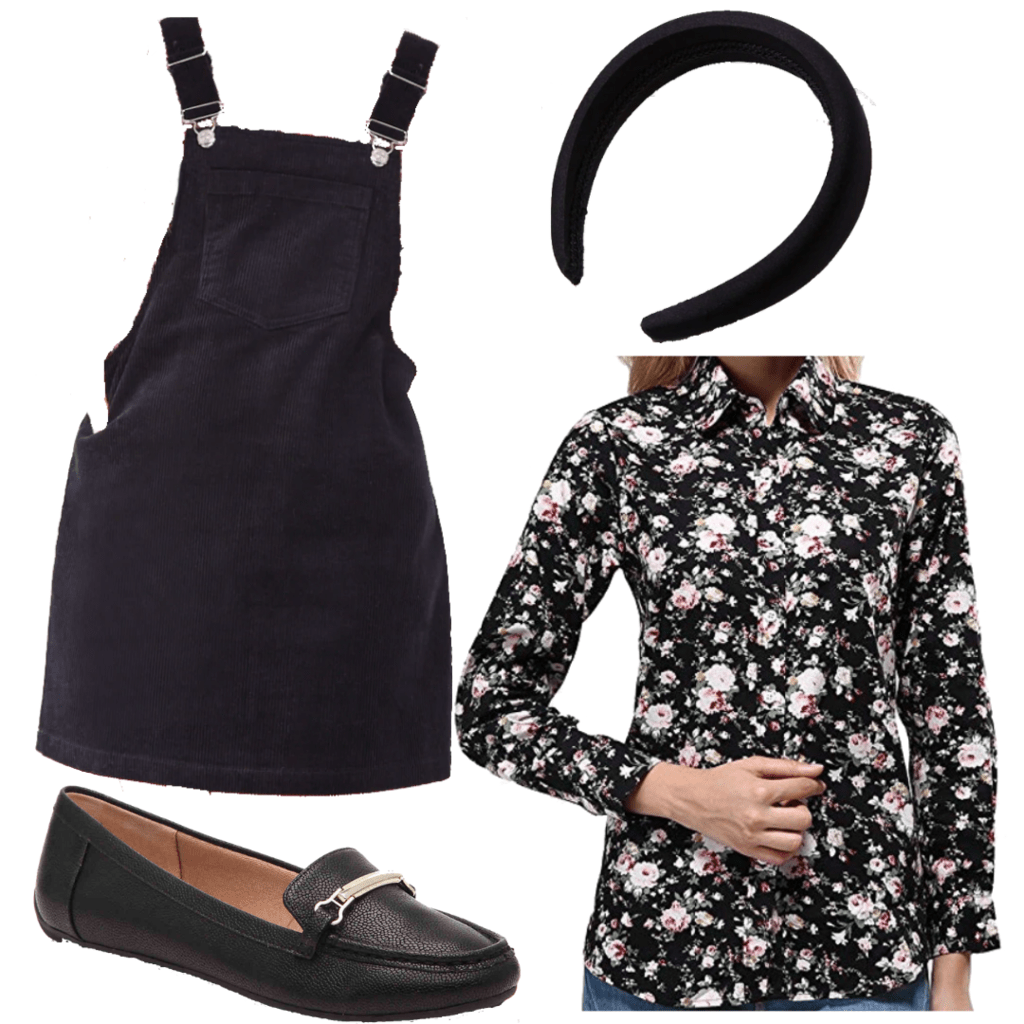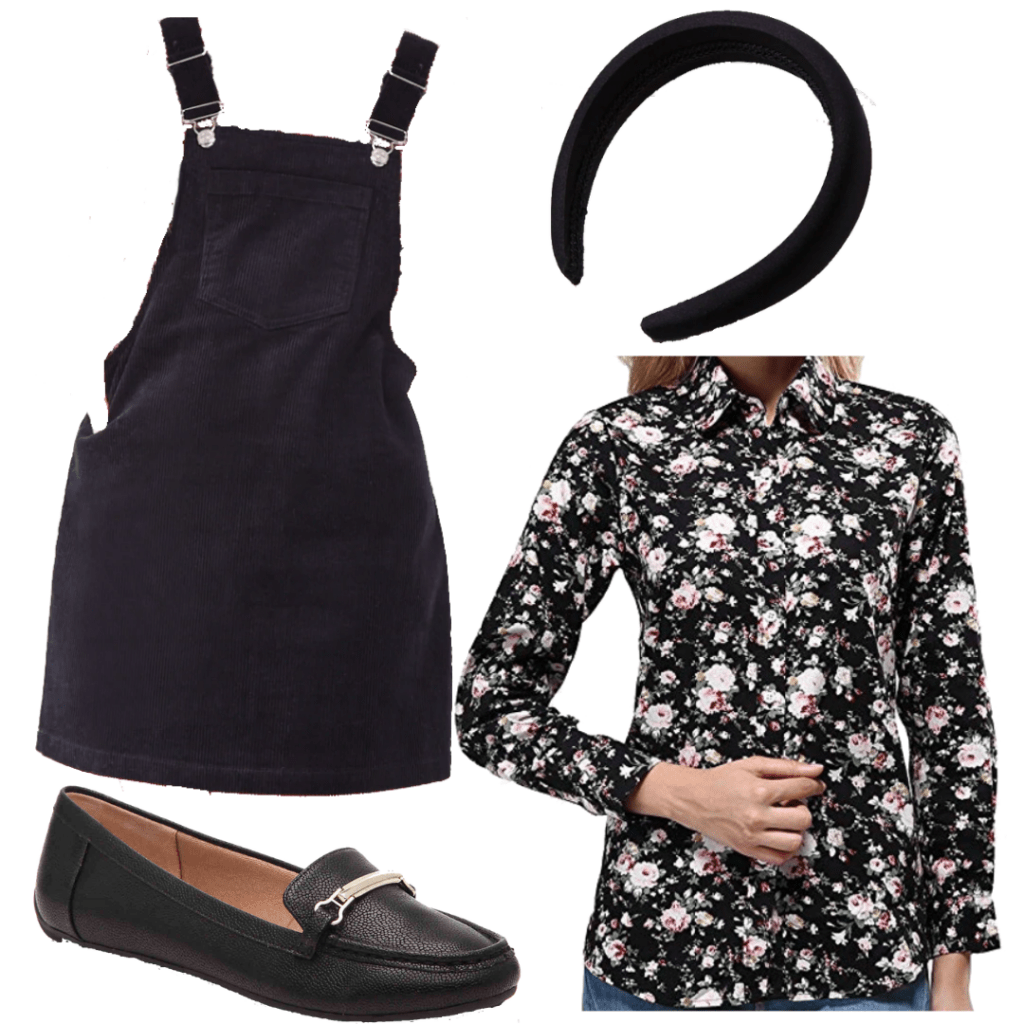 Products:
Straight to Hell
Technically this look wasn't included in part three, but I had to include it – it's so cute! I've had this song stuck in my head since the video came out, and the outfits are truly iconic.
If you're looking for a killer party look, get inspired by Sabrina's cheerleading outfit from the video and rock a skater dress with glitter boots, a headband, and a statement red lip.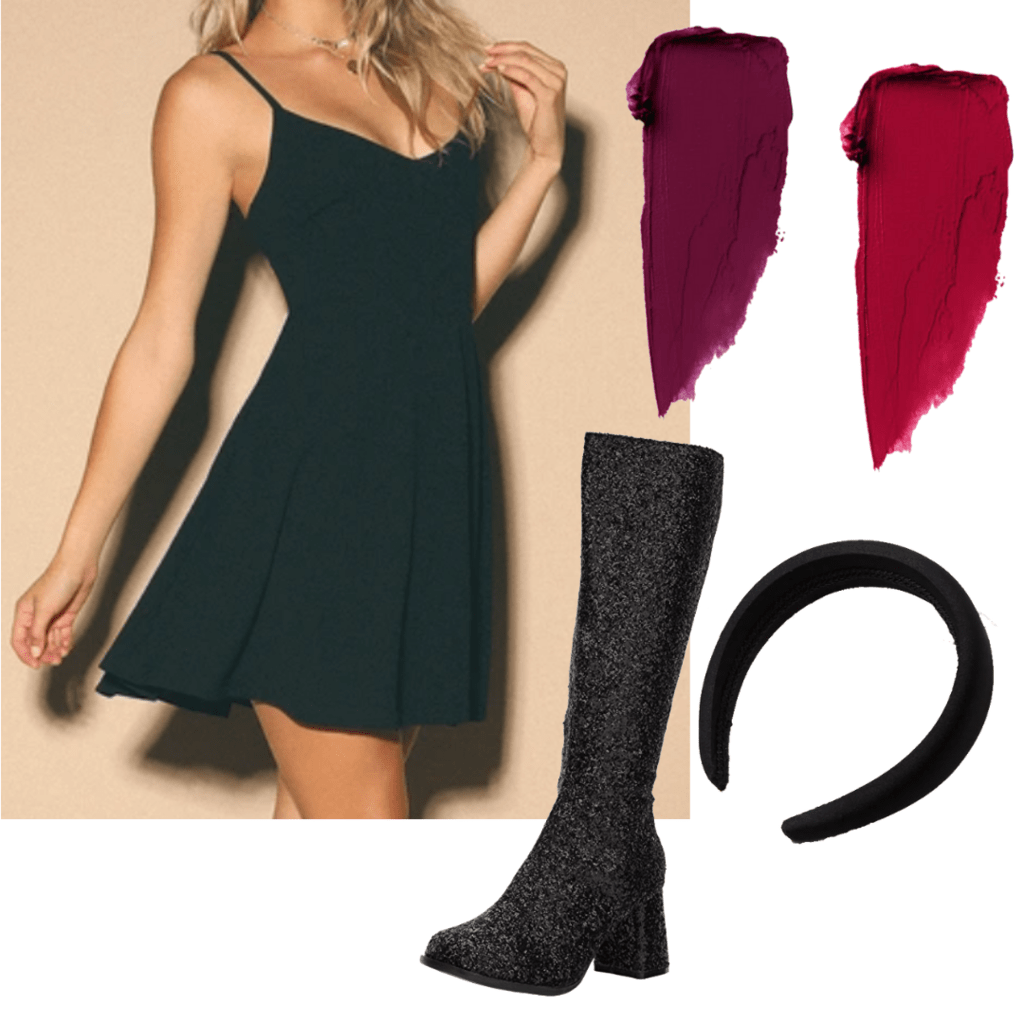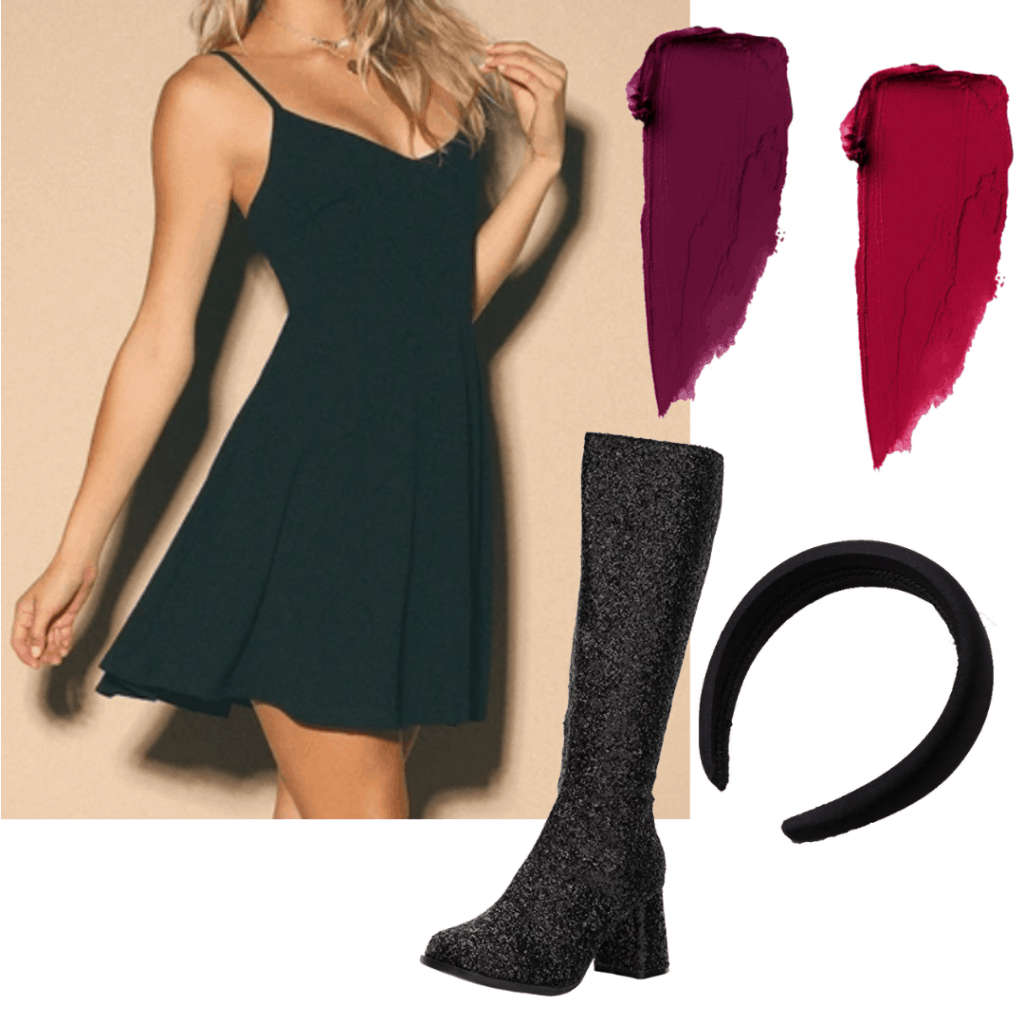 Products:
Other Sabrina Fashion Essentials
Black Headband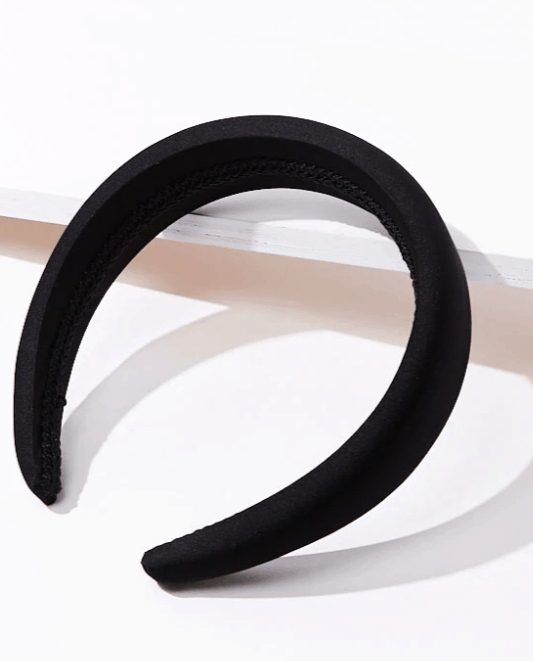 One of Sabrina's most iconic accessories is her black headband. This is seen in almost every episode and it really adds to the vintage aesthetic of her outfits.
The padded headband above is made of luxe velvet and looks much more expensive than it is. It's a great way to add a little Spellman-like magic to any outfit.
Red Lip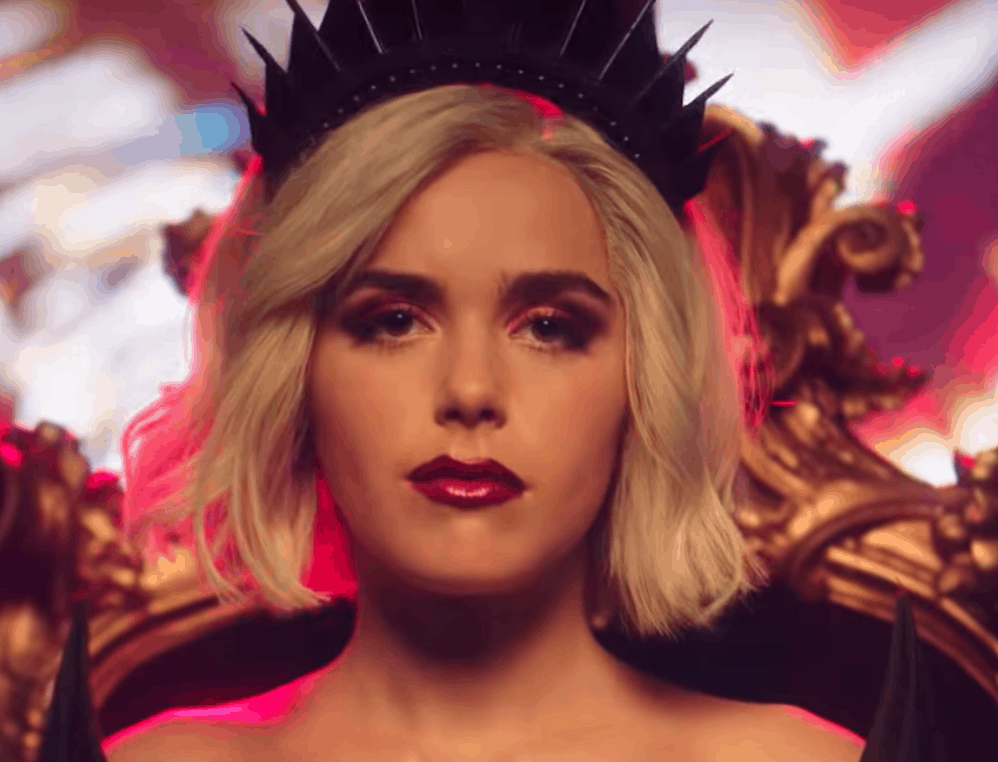 NYX Cosmetics recently did a collaboration with the show for the third season. Although the palette and lip duos have sold out online and in most stores, you can still copy the half-witch's iconic red lip with their products.
The lip duos are combinations of the soft matte lip creams used on the show. To recreate Sabrina's look, Candice Stafford-Bridge, the show's head makeup artist, mixes the shades Monte Carlo – a cranberry red, and Cabo – a light pink nude. For a deeper berry, she mixes Monte Carlo and Transylvania – a deep violet.
What do you think of our Sabrina Spellman style guide?
Have you watched part three of The Chilling Adventures of Sabrina? Who is your favorite character? What other Netflix shows would you like fashion inspiration from?
If you liked this article about the chilling adventures of Sabrina outfits, consider checking out these other articles about –