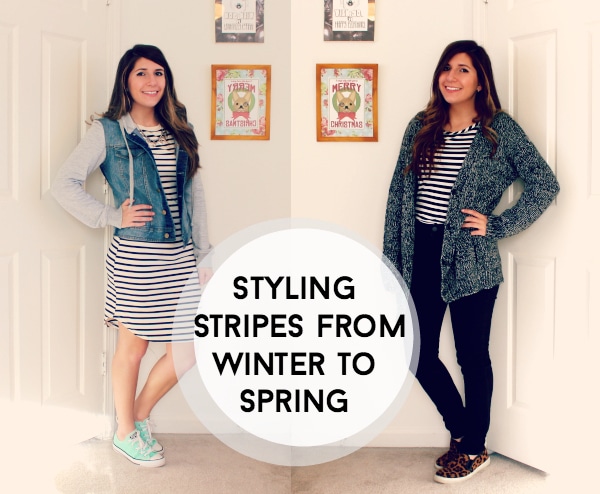 Stripes are a classic, neutral pattern that never go out of style. Recently, the world seems to have awakened to the greatness of stripes, since it's nearly impossible to go into a store or onto a fashion blog without spotting these telltale lines. Since I wholeheartedly support this obsession, here are two ways to wear stripes in winter, and two ways for spring. 
If you're looking for cute ways to wear a striped shirt year-round, I suggest checking out this wonderful article by Shannon.
Wintery Monochrome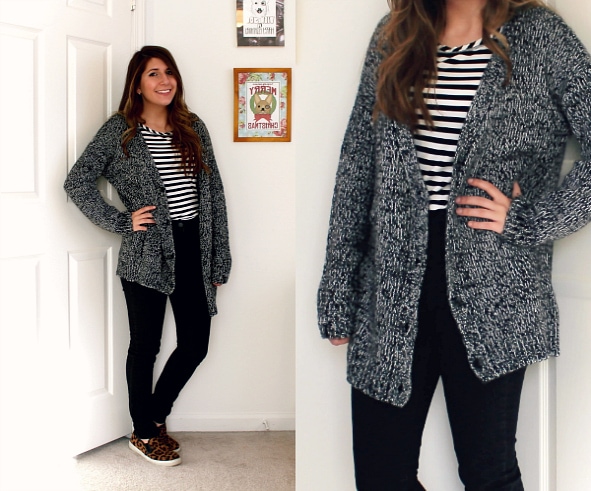 Is it a grandpa? A mime? Someone who's escaped from a black-and-white movie? Or a fashion blogger?
Chunky cardigans and slip-ons are the MVP of my Monday/Wednesday/Friday class wardrobe. To make things slightly more interesting, the slip-ons are animal print, the cardigan is black-and-white, and my jeans are high-waisted.
Invested in Stripes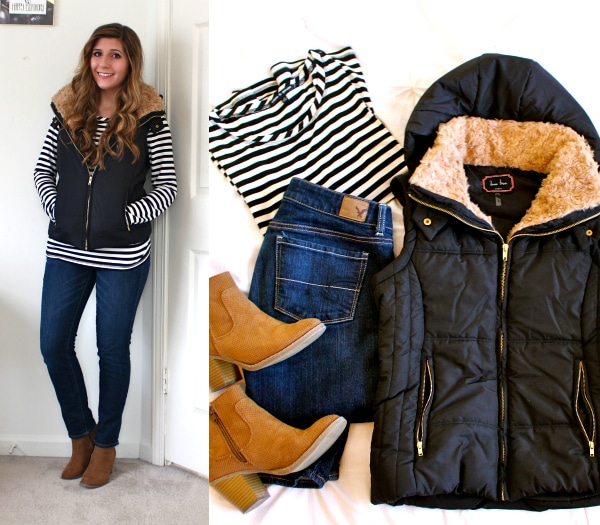 Invested, because I'm in a vest? Geddit? Me neither.
You may have seen this look in one of my previous articles, but I love it so much I think it deserves an honorable mention in the "Best Winter Stripes" category. Vests and stripes go together like eggs and avocado, or pandas and bamboo.
You might even say stripes and vests are star-striped lovers. (No more jokes from here on, promise.)
Striped Dress, Denim Jacket, and a Pop of Mint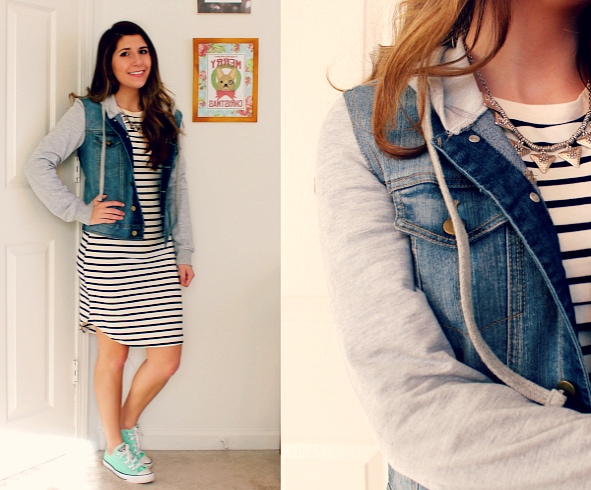 Sometimes, I worry tight stripes might be accentuating parts of my body I do not want to be accentuated. However, if you love stripes, I say go for it. It's important to feel confident in your clothes, but it's also important to try new things and not let yourself get in the way of letting you wear something you want.
For a light layer, I'm wearing this half-hoodie-half-denim-jacket hybrid superhero. My mint Converse add a touch of pastel for spring. My triangle necklace is so fierce it may be mistaken for a necklace of shark teeth, if you're looking from a very far distance and squinting.
Adventurous with Stripes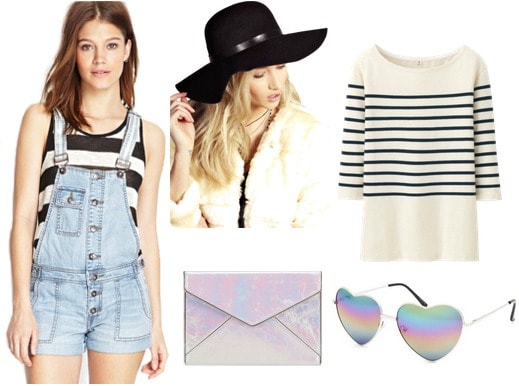 Product Information: Overall Shorts, Hat, Striped Top, Clutch, Sunglasses
Since stripes are usually on the neutral side, you can get away with pairing them with more daring things, like overall shorts, heart-shaped mirror sunglasses, floral midi skirts,or whatever hard-to-wear clothes you may encounter. Or, you could pair them with not so basic colors and textures, like this shiny and splurge-worthy lavender clutch.
Are you loving stripes?
Which of these outfits is your favorite? What do you want to see next? Leave me three CF wishes below and I will do my best to grant them.
Related posts: